Guadalajara Mexican Tastefully Hand Tooled ANTIQUE RED Hand Made Purse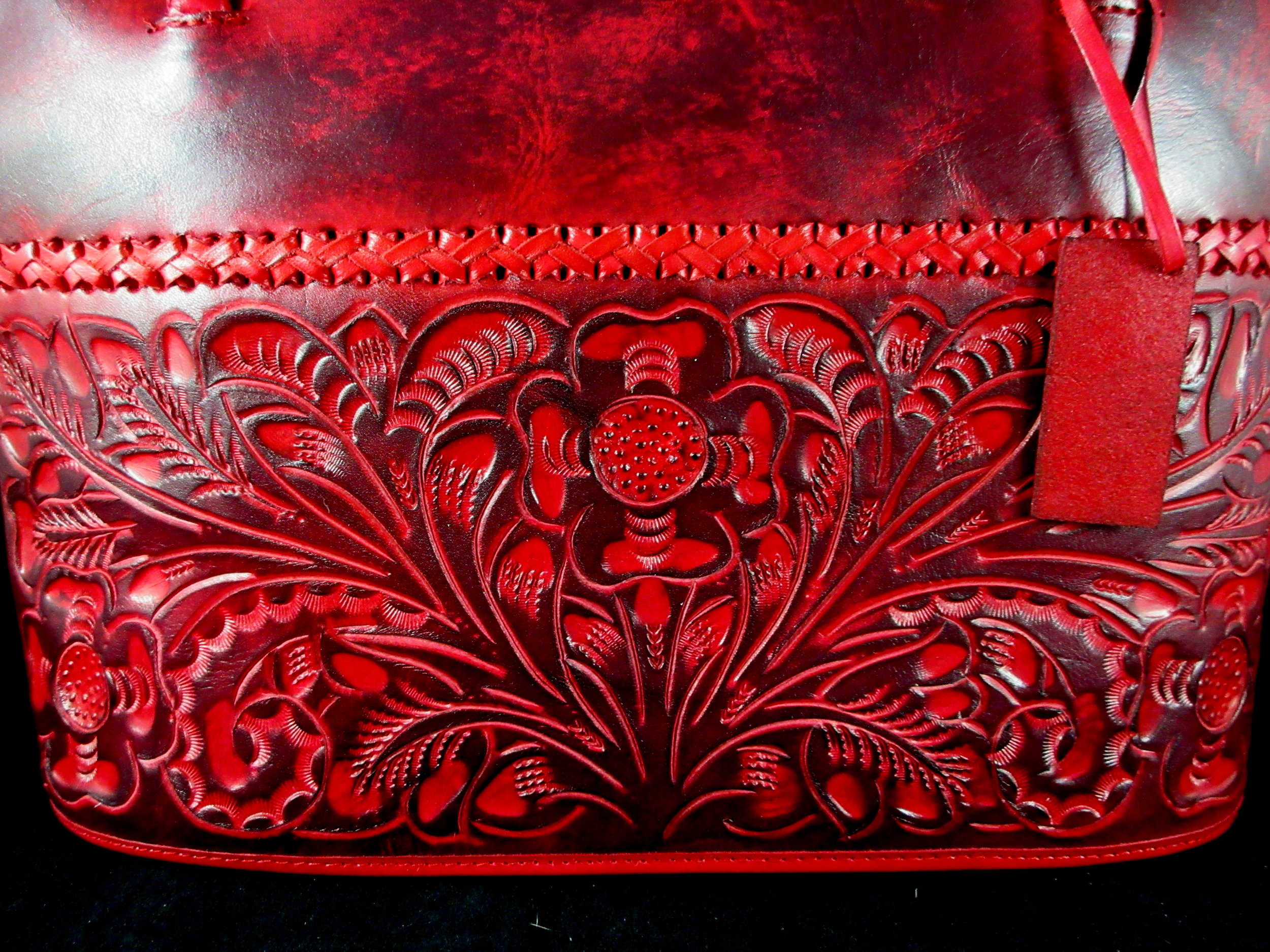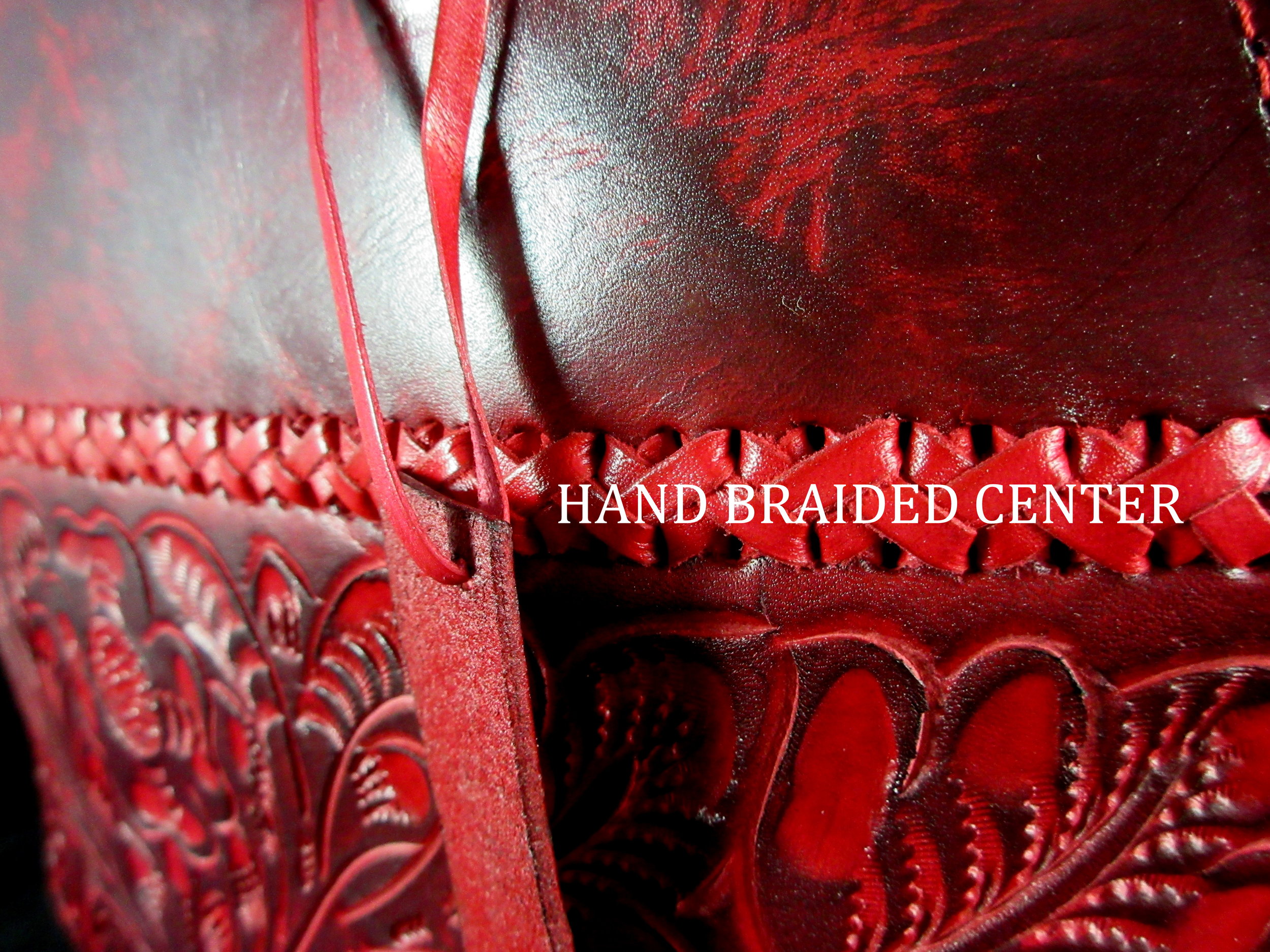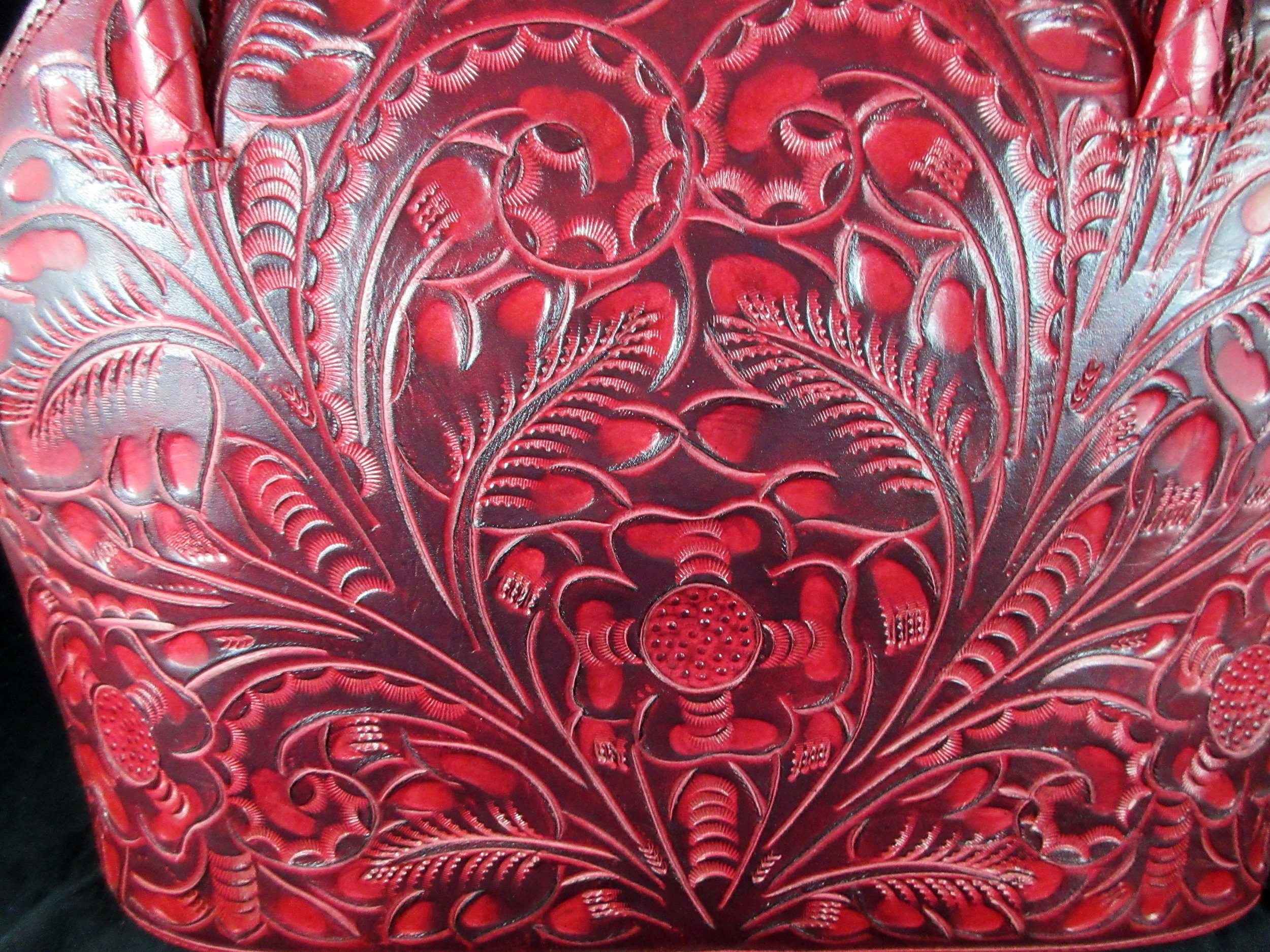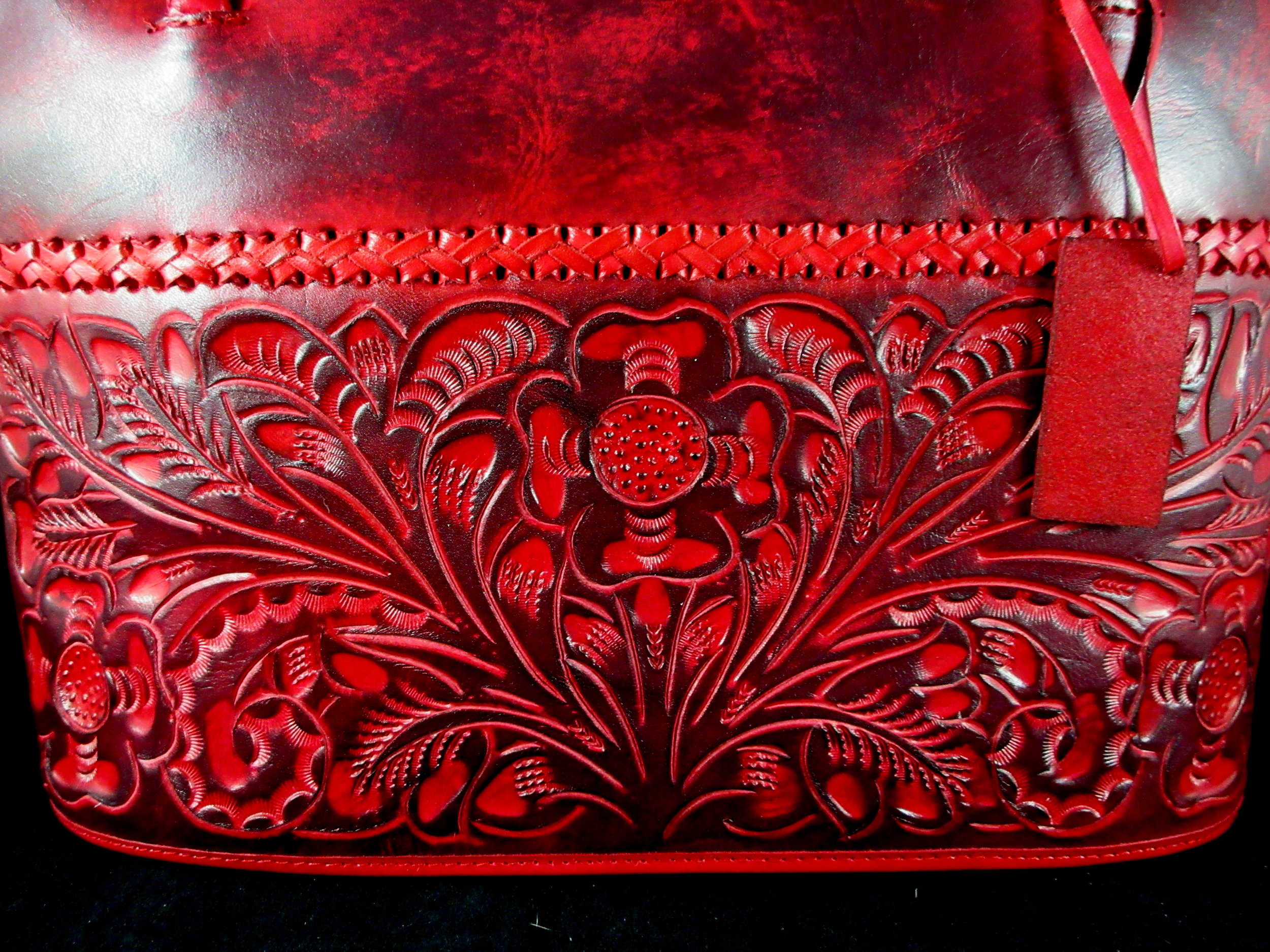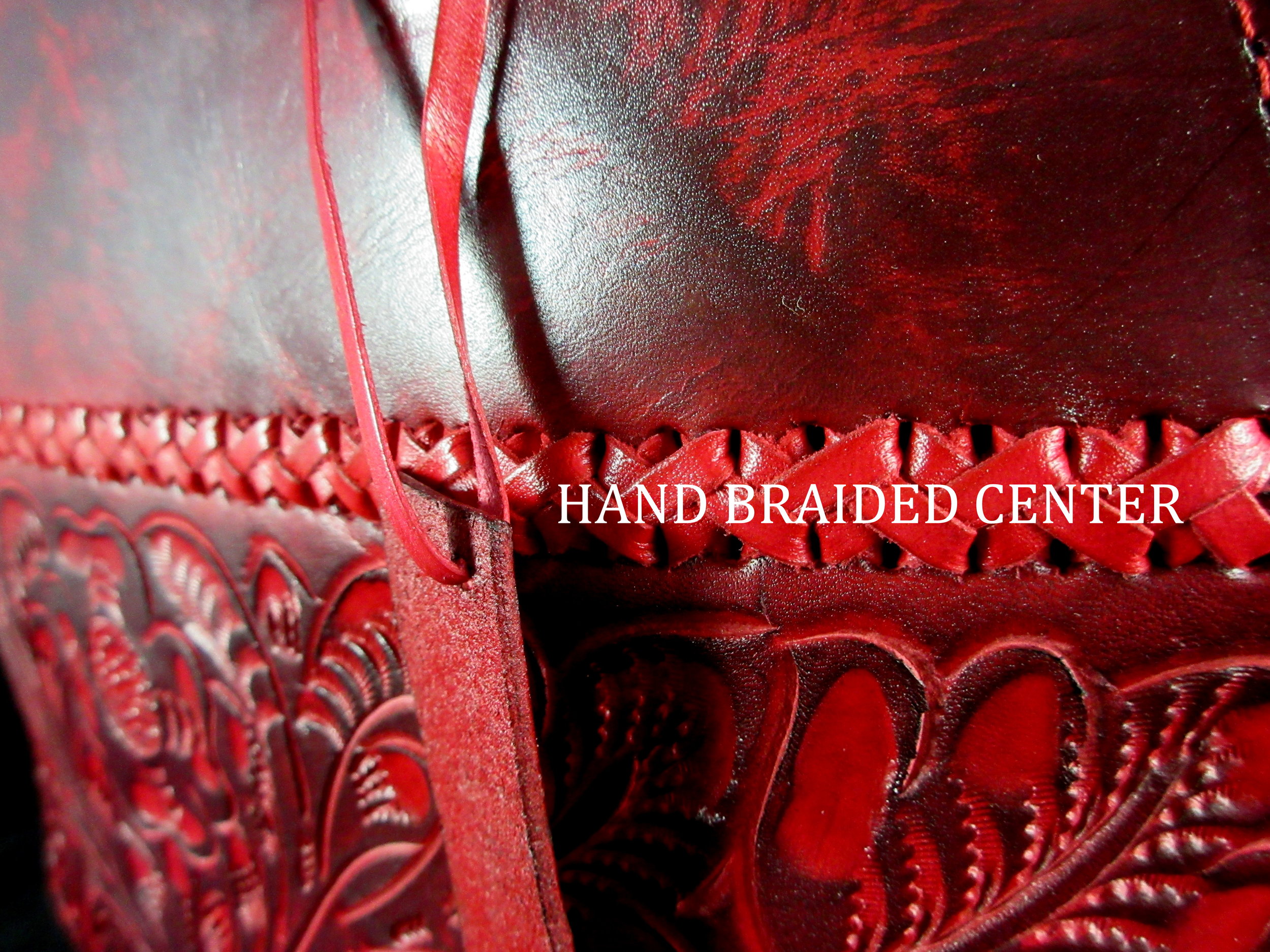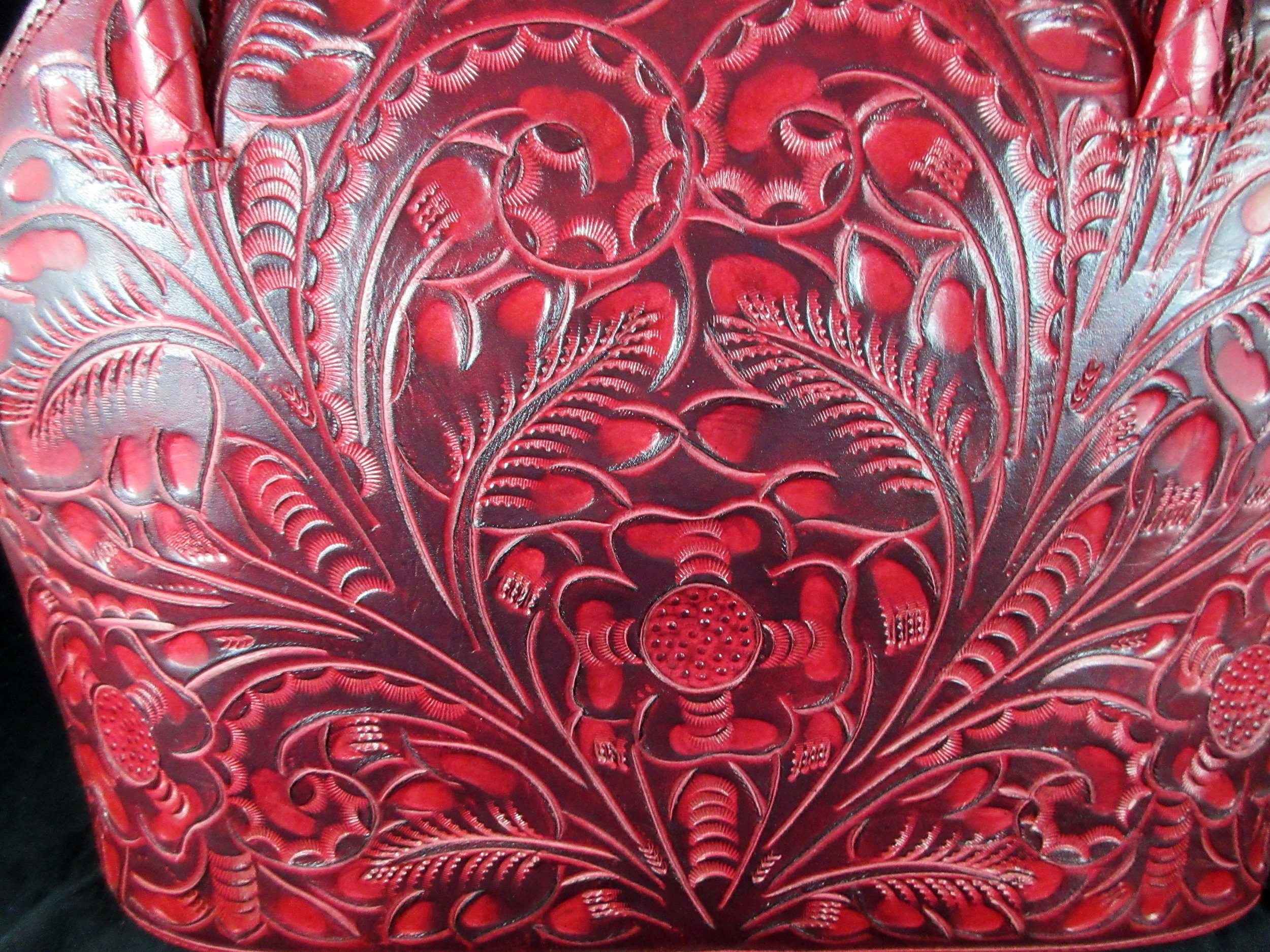 Guadalajara Mexican Tastefully Hand Tooled ANTIQUE RED Hand Made Purse
Called "Antique Red" & for obvious reasons,since it has a 'patinated',refinished sort of look,with the base being a red color & having like a black wash on top..This has to be one of the more attractive purses of all the beautiful ones I stock! It is neither too big,nor is is too small & yet,has a very dainty,feminine feel to it..The color is rich & red & is such a color you may want to pick your clothing, so it works around the purse!!
This is one of those purses that it won't matter what side shows,since both are equally gorgeous! What is considered the front, has the bottom portion tooled,with hand braiding that separates the untooled top portion.The top lays in a half-moon,half oval shape & the zipper follows this shape.The whole backside is tooled(see photos) The handles are precisely braided & thick.Fully lined in suede.Works for a day to night look..
Has that true Southwest/Mexican/Western Cowgirl Chic look & can go with any Mexican wardrobe or Western ! Perfect color for the 'artsy' types too!
MADE BY: LONG ROPE
MADE IN: GUADALAJARA MEXICO
COLOR: HAND RUBBED 'ANTIQUE RED'
TECHNIQUE: HAND TOOLING,MACHINE STITCHING,HAND RUBBED DYED,BRAIDING
MATERIAL: LEATHER EXTERIOR/SUEDE INTERIOR
PURSE LENGTH: 14"
PURSE HEIGHT:11-1/2"
DEPTH: APPROX.3-1/2"
STRAP DROP: 8"(FROM TOP OF STRAP TO BASE)
INTERIOR ZIP COMPARTMENT MEASUREMENT: 5-1/2"-6" RANGE
ADDITIONAL FEATURES:CELL PHONE INTERIOR COMPARTMENT, 1 INTERIOR ZIPPED COMPARTMENT,
LABELED: LONG ROPE
STYLE: COWGIRL CHIC/MEXICAN
**Please note**
Due to the fact that this is totally hand made & not made by machine made big manufactures,there may be slight variations.