Long Rope~ Guadalajara~ Western/Santa Fe Style ~Tooled Leather TURQUOISE BLUE Handbag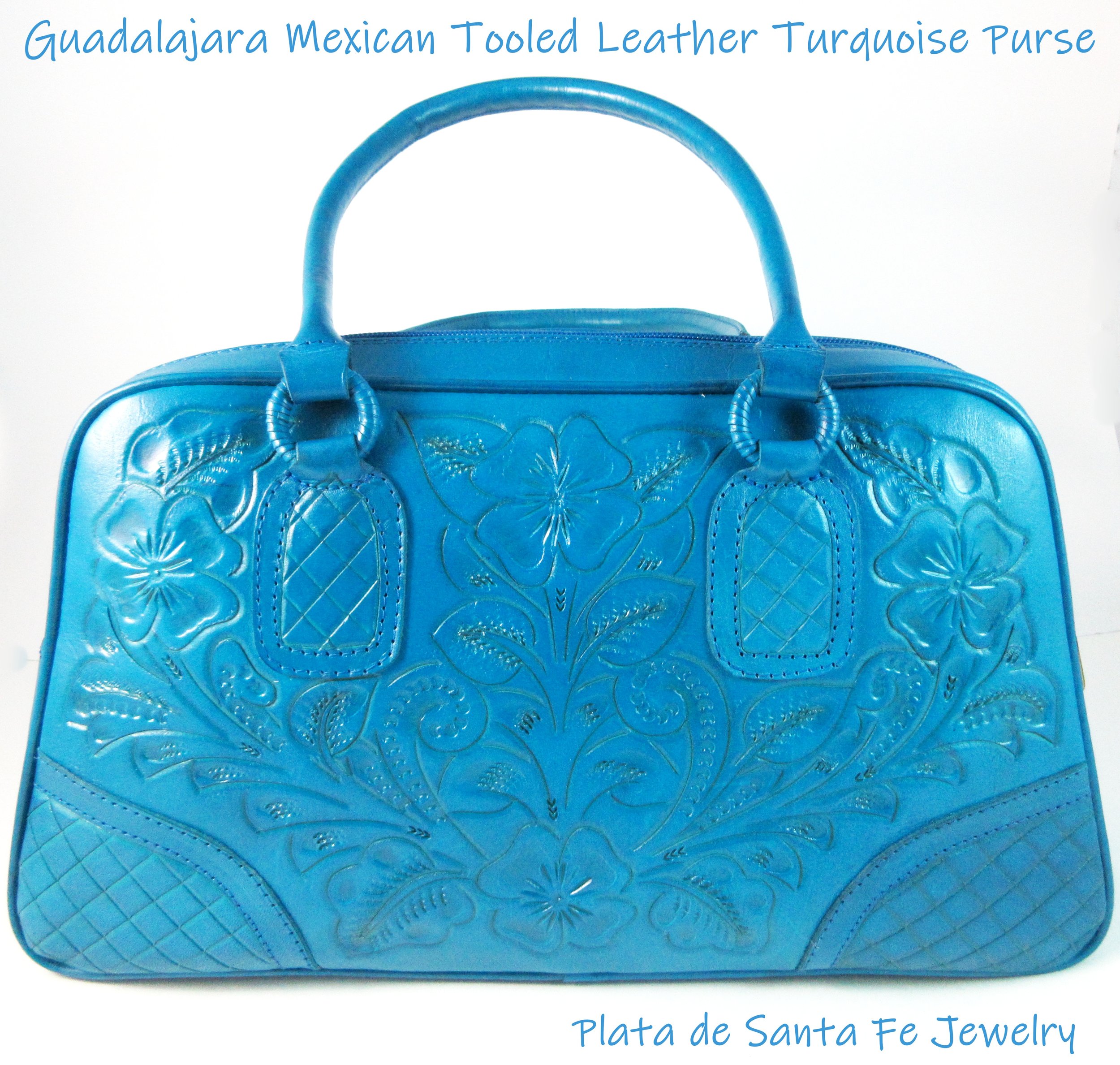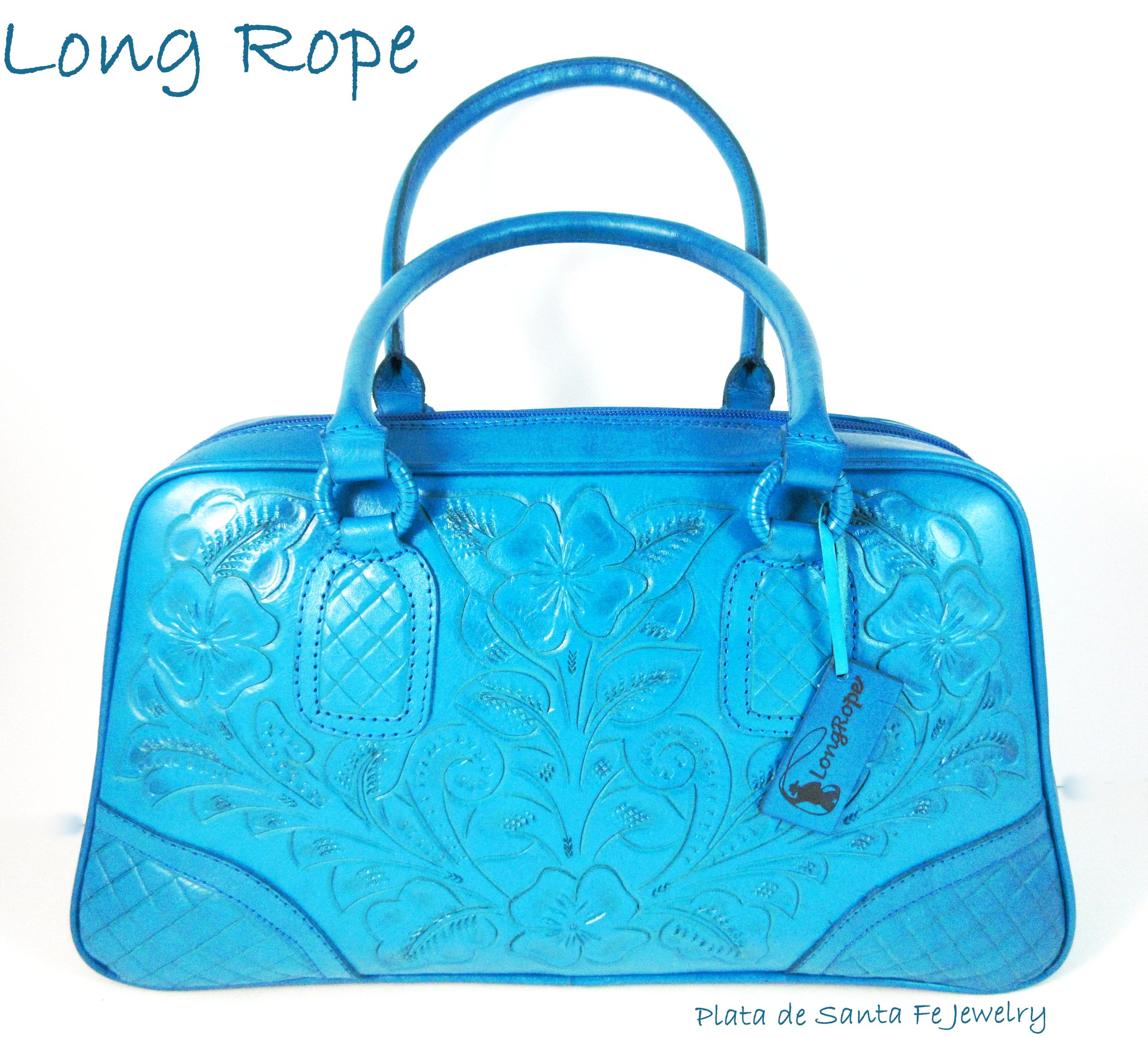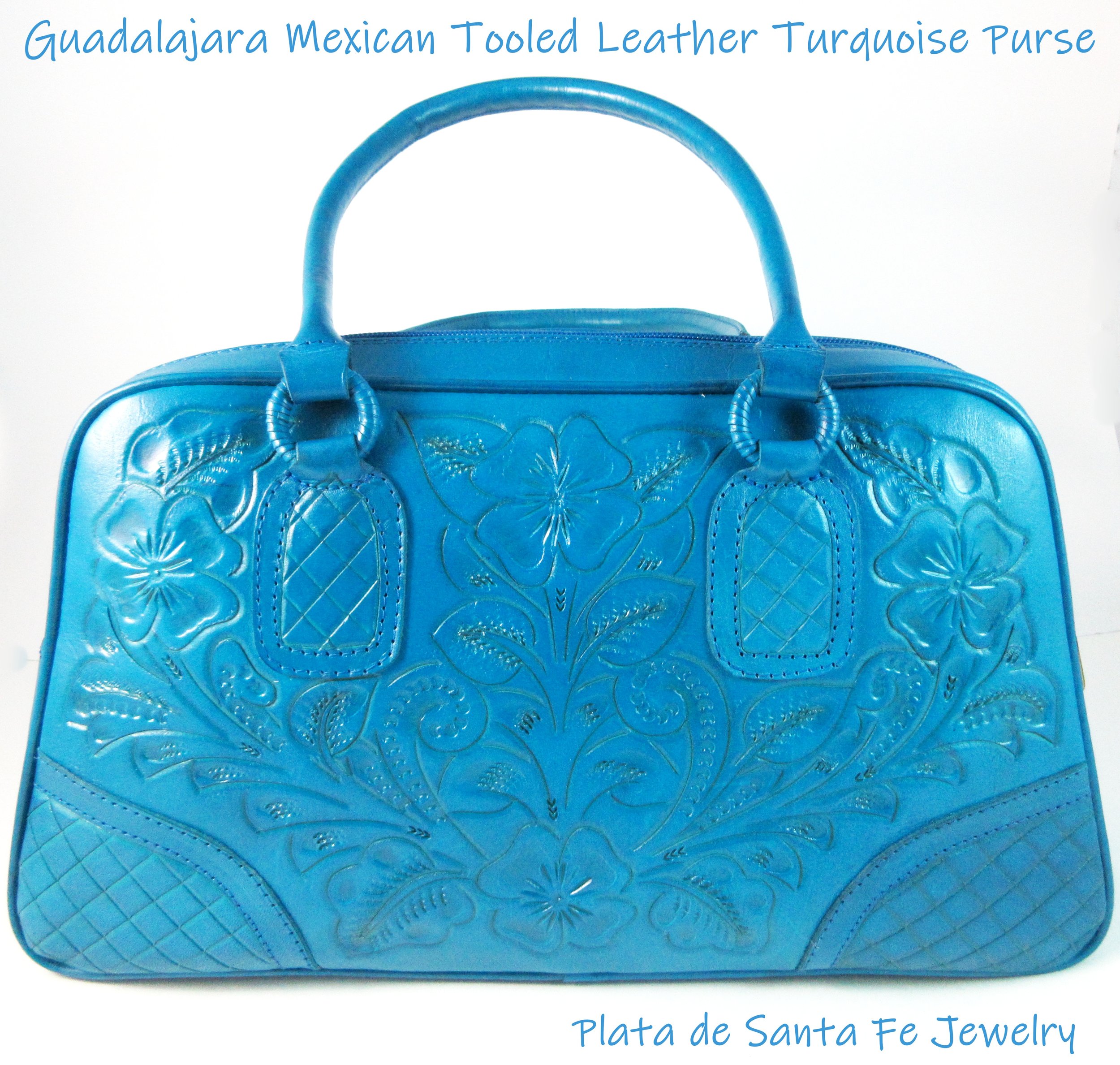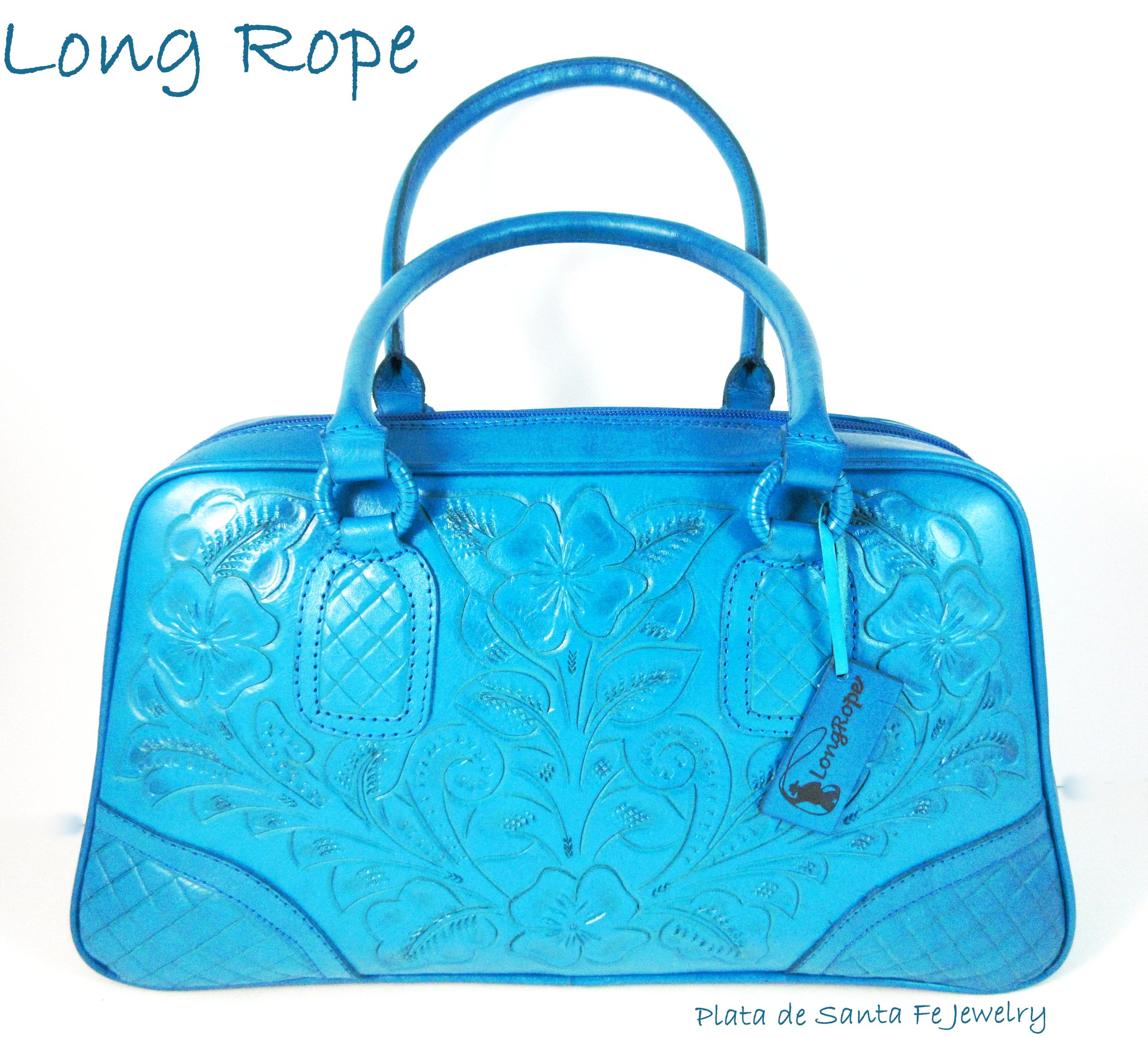 Long Rope~ Guadalajara~ Western/Santa Fe Style ~Tooled Leather TURQUOISE BLUE Handbag
DESCRIPTION:
This has to be the most perfect color to show off your Santa Fe style! And not only that,but the size is great for being used for every day purposes that is neither too big,nor too small..This size still lets you carry quite a bit,but is a size that will allow you to find what you need.
It has a durable feel & is artistically tooled on both front & back with tooled violets.The straps are reinforced & are held on good & comes with rounded handles for extra comfort. The strap drop is long enough to throw over the shoulder or can be hand carried.It has a zip closure with a fully lined interior of black suede..
These wonderful artisans choose to use a thicker,more durable leather for their purses,so they can pound the design into it without ruining the integrity of the leather,so the bag is nice & strong & will stand the test of time without falling apart in a matter of month's!
Perfect Western Cowgirl Chic purse or will also look stunning with any colorful Mexican wardrobe!
**Just like we have to condition our skin,it is also wise to condition these about every 6 month's & you want to do it more often, if you live in a dry climate.A 'boot cream' is recommended..It will leave it soft! (Before sending,I will lightly condition for you!)**
MADE BY: LONG ROPE
MADE IN: GUADALAJARA MEXICO
COLOR: HAND RUBBED "TURQUOISE BLUE"
TECHNIQUE: HAND FLORAL TOOLING,WHIP STITCHING,MACHINE STITCHING,HAND APPLIED DYED,LOVE
MATERIAL: LEATHER EXTERIOR/ BLACK SUEDE INTERIOR
PURSE LENGTH: 16" AT IT'S WIDEST PART (PURSE WIDENS TOWARD BOTTOM)
PURSE HEIGHT: 8-1/2"(FROM VERY TOP TO BOTTOM WITHOUT STRAP)
USABLE DEPTH: 4" (AT ITS WIDEST)
STRAP DROP: 8" (UNDERSIDE OF STRAP TO BASE)
STRAP STYLE: ROUNDED
BOTTOM OF PURSE SHAPE: FLAT
FEATURES: BRASS KNOBS FOR PURSE LIFT~FULL ZIP TOP
ADDITIONAL FEATURES: 6" ZIP INTERIOR COMPARTMENT~INTERIOR OPEN (NON ZIP) COMPARTMENT
LABELED: LONG ROPE
STYLE: COWGIRL CHIC/MEXICAN/WESTERN
**Please note**
Due to the fact that this is totally hand made & not made by machine made big manufactures,there may be slight variations that are inherit to the leather..