Long Rope Guadalajara LIGHT MINT TEAL GREEN Hand Tooled Leather Mexican Western Style Purse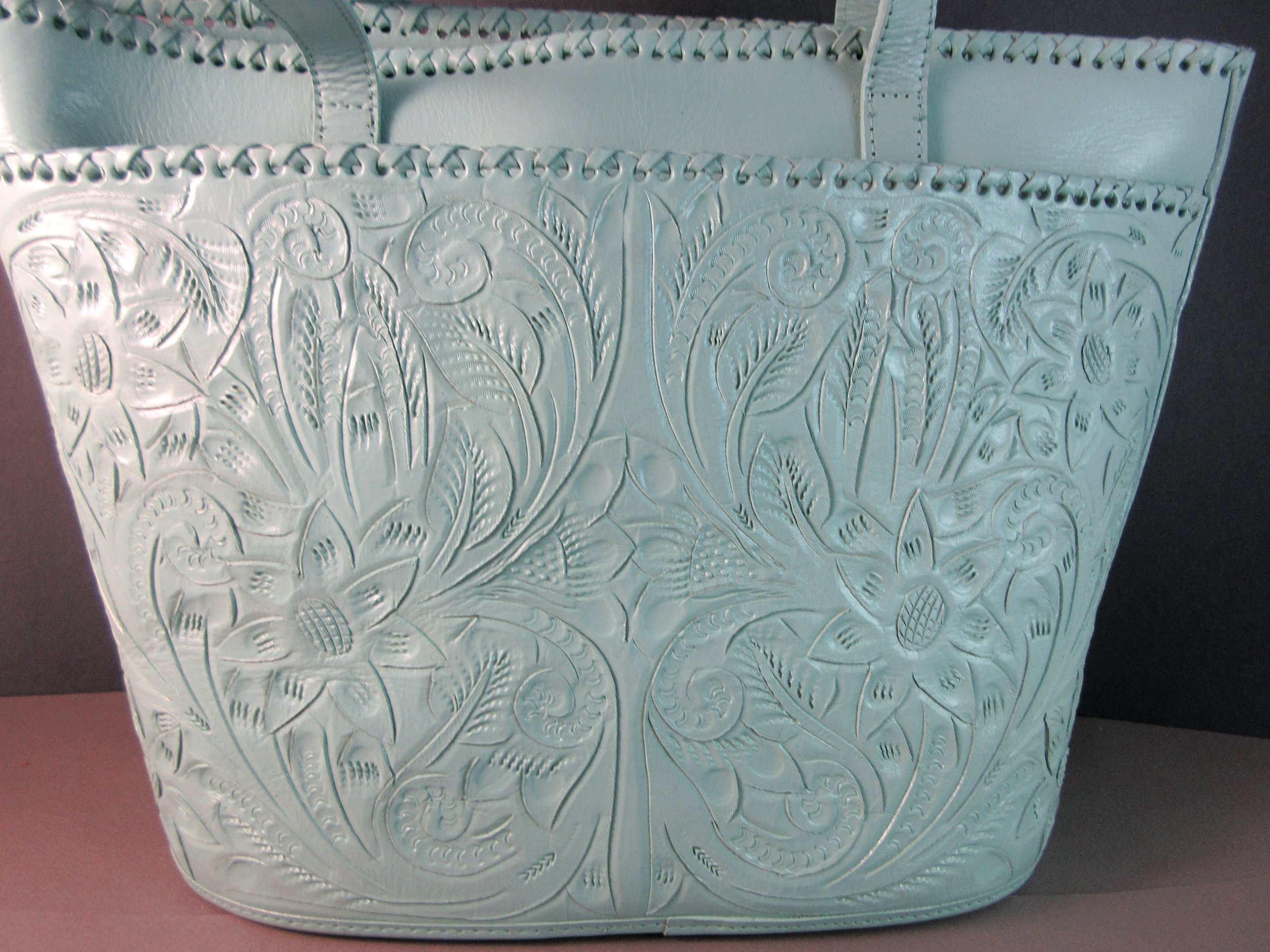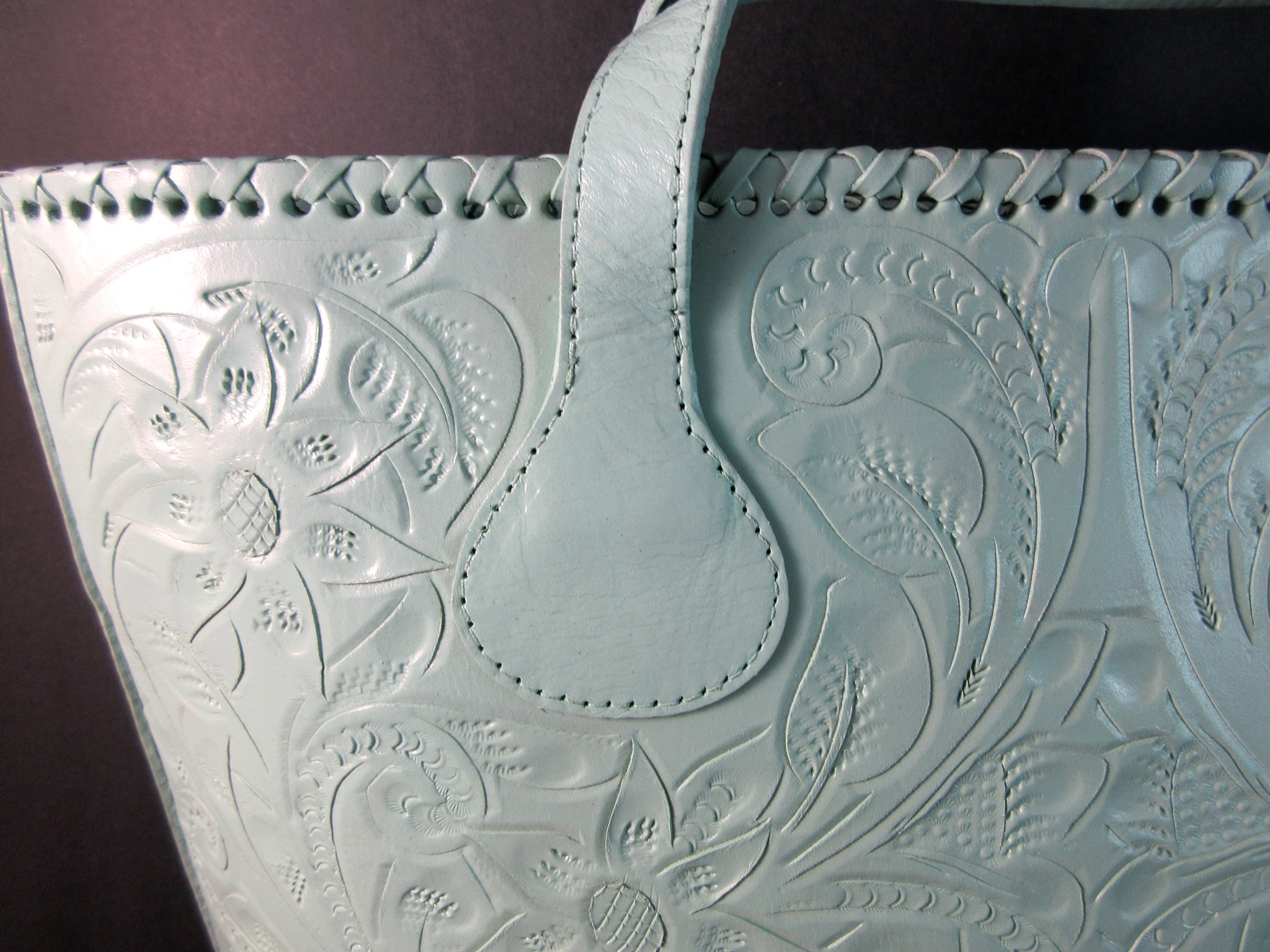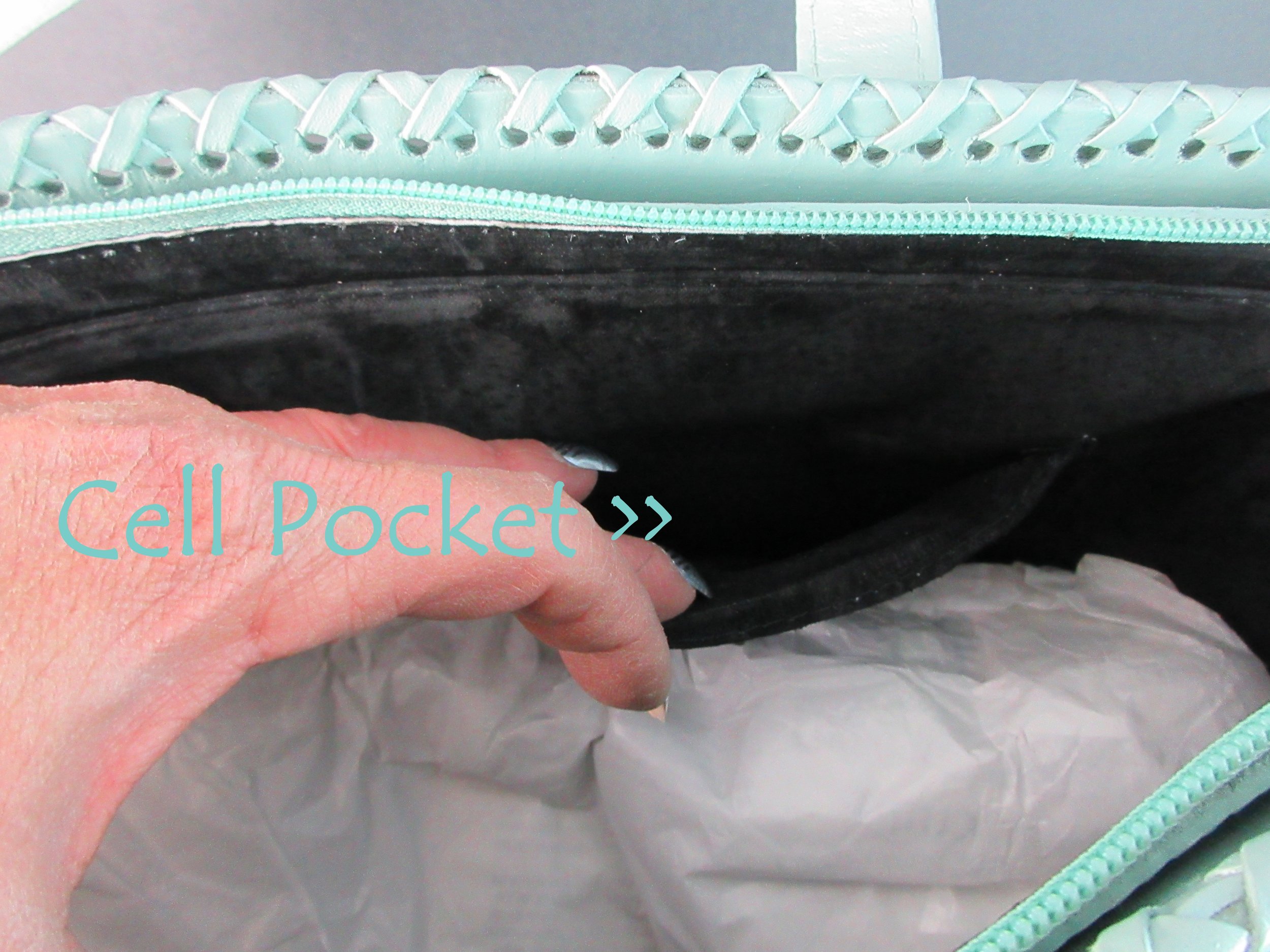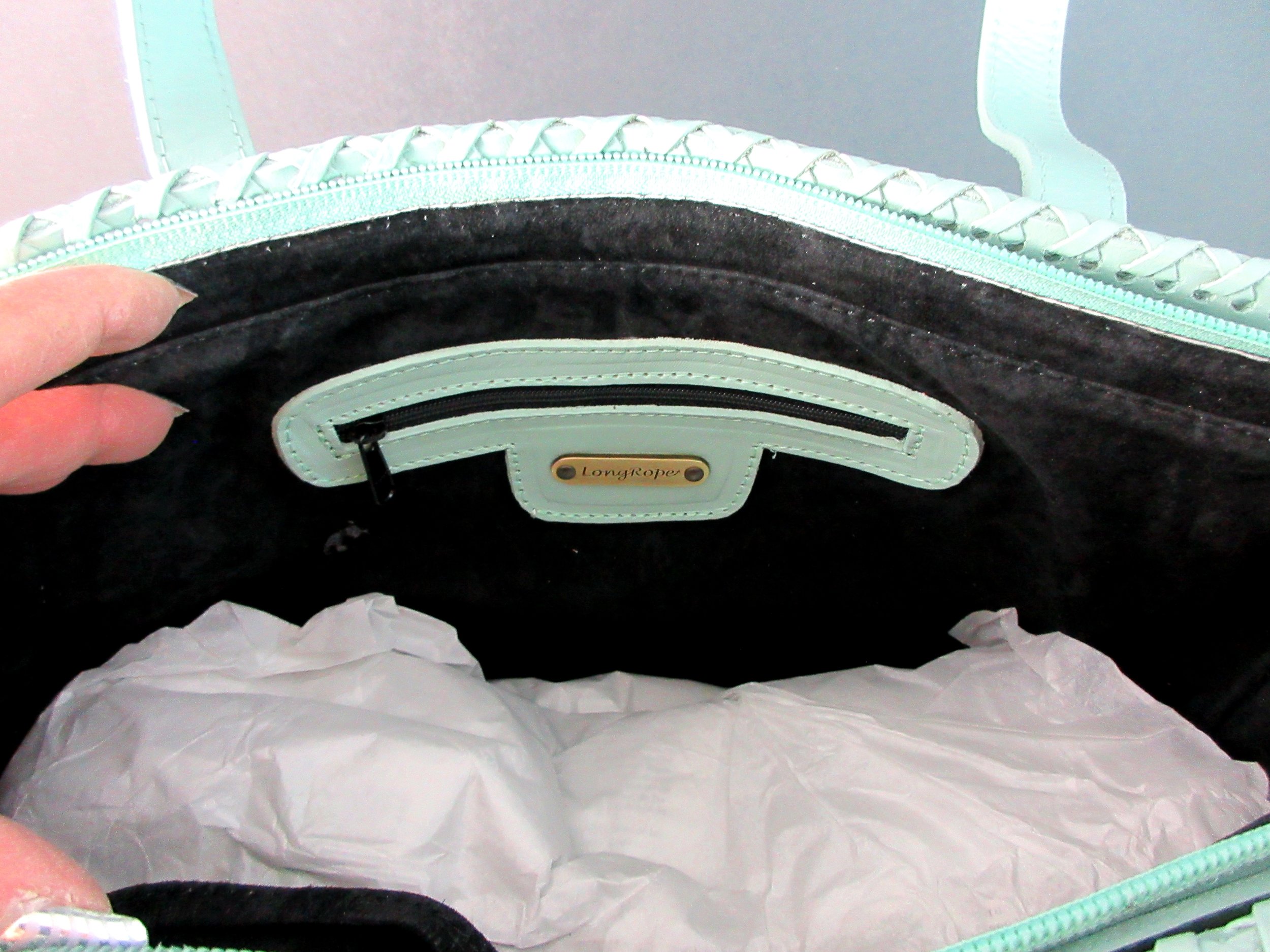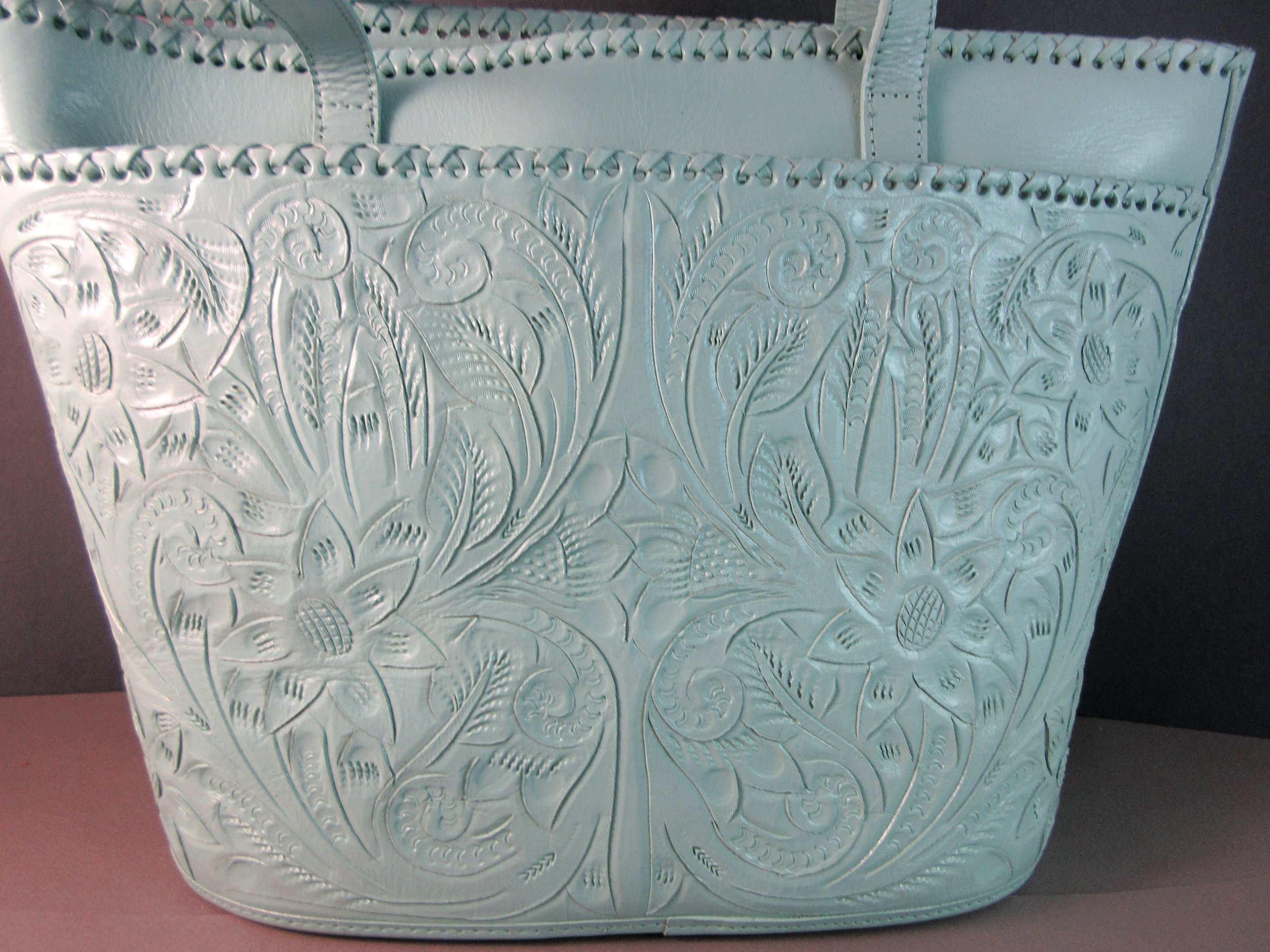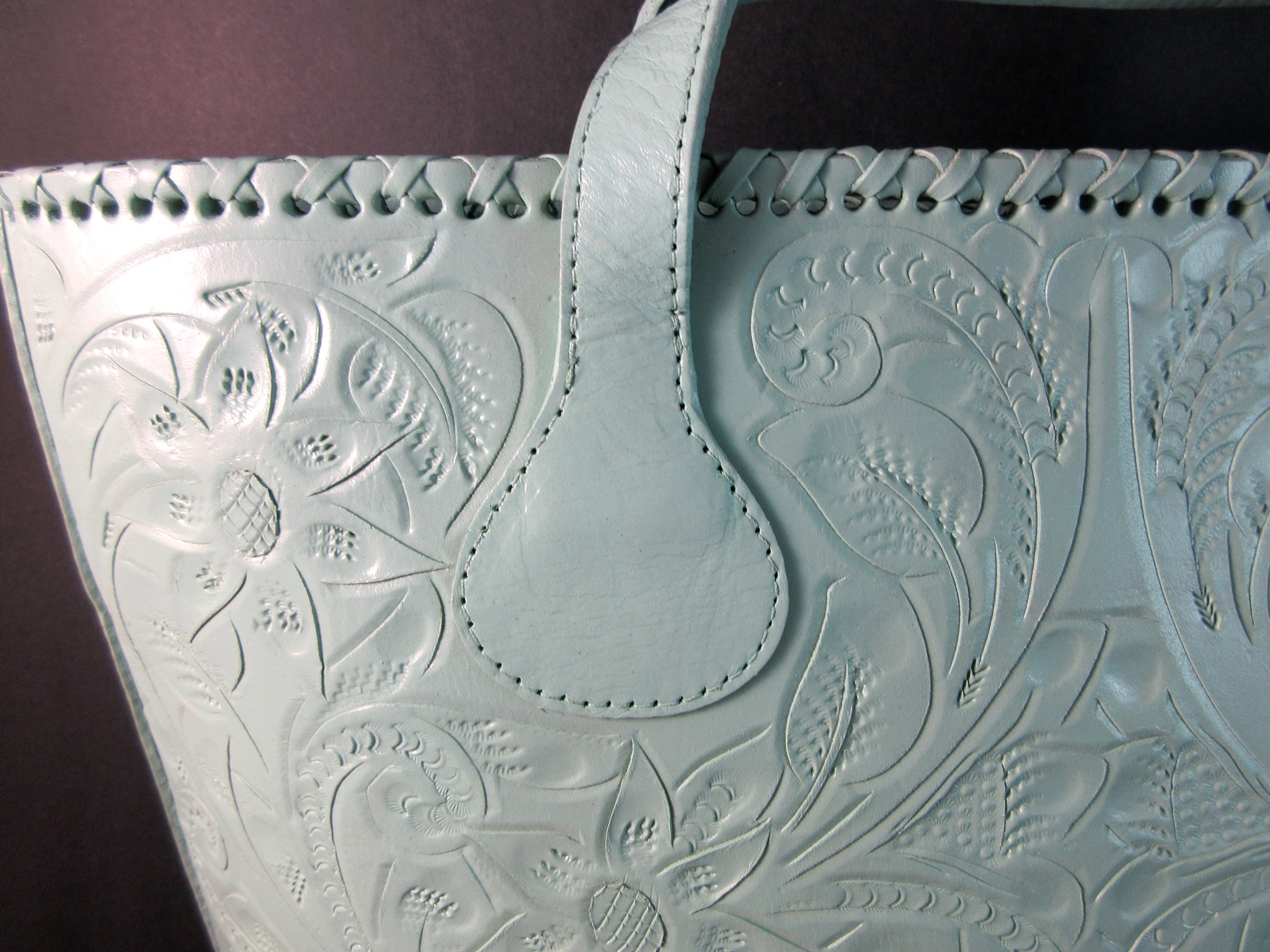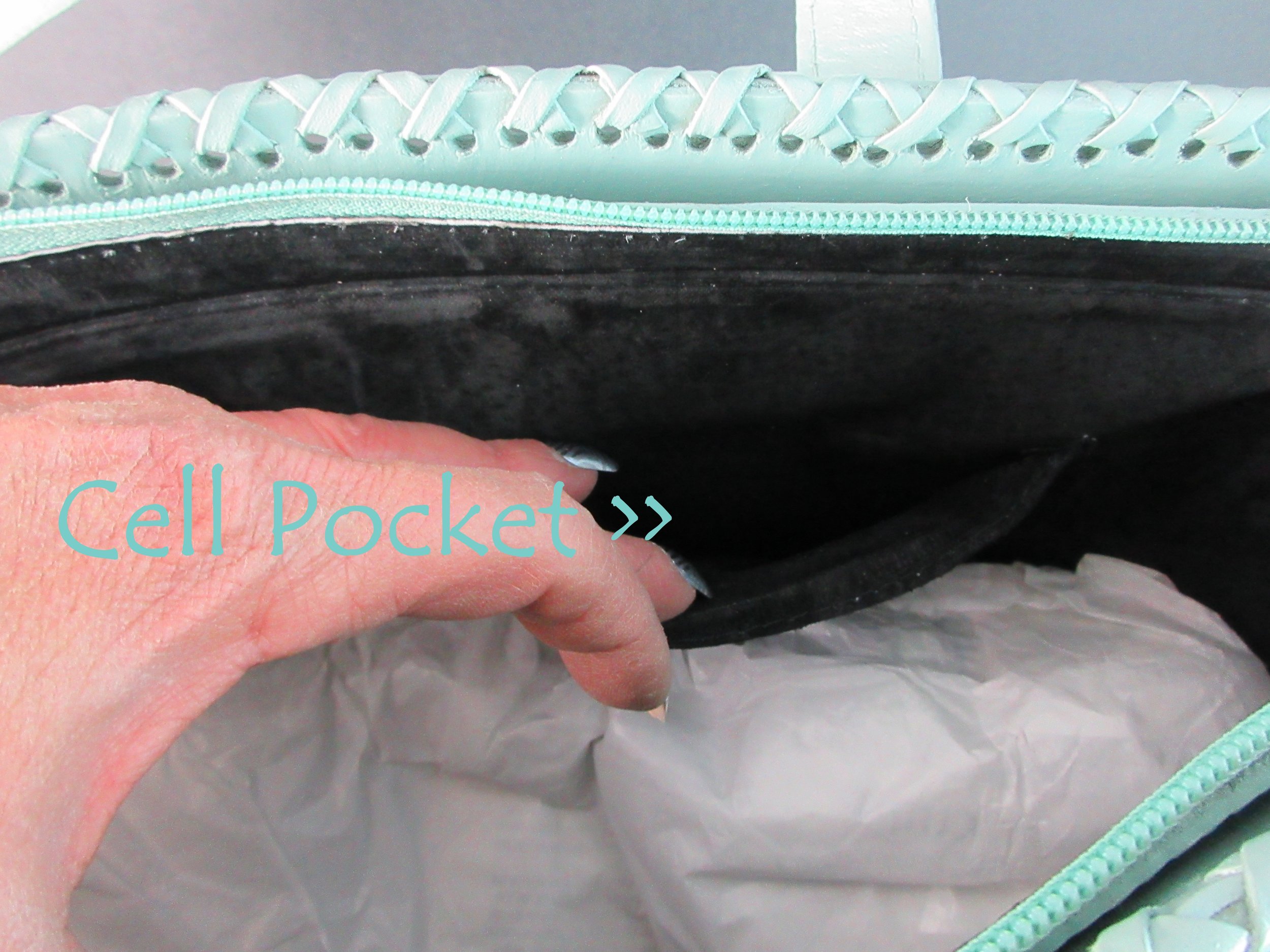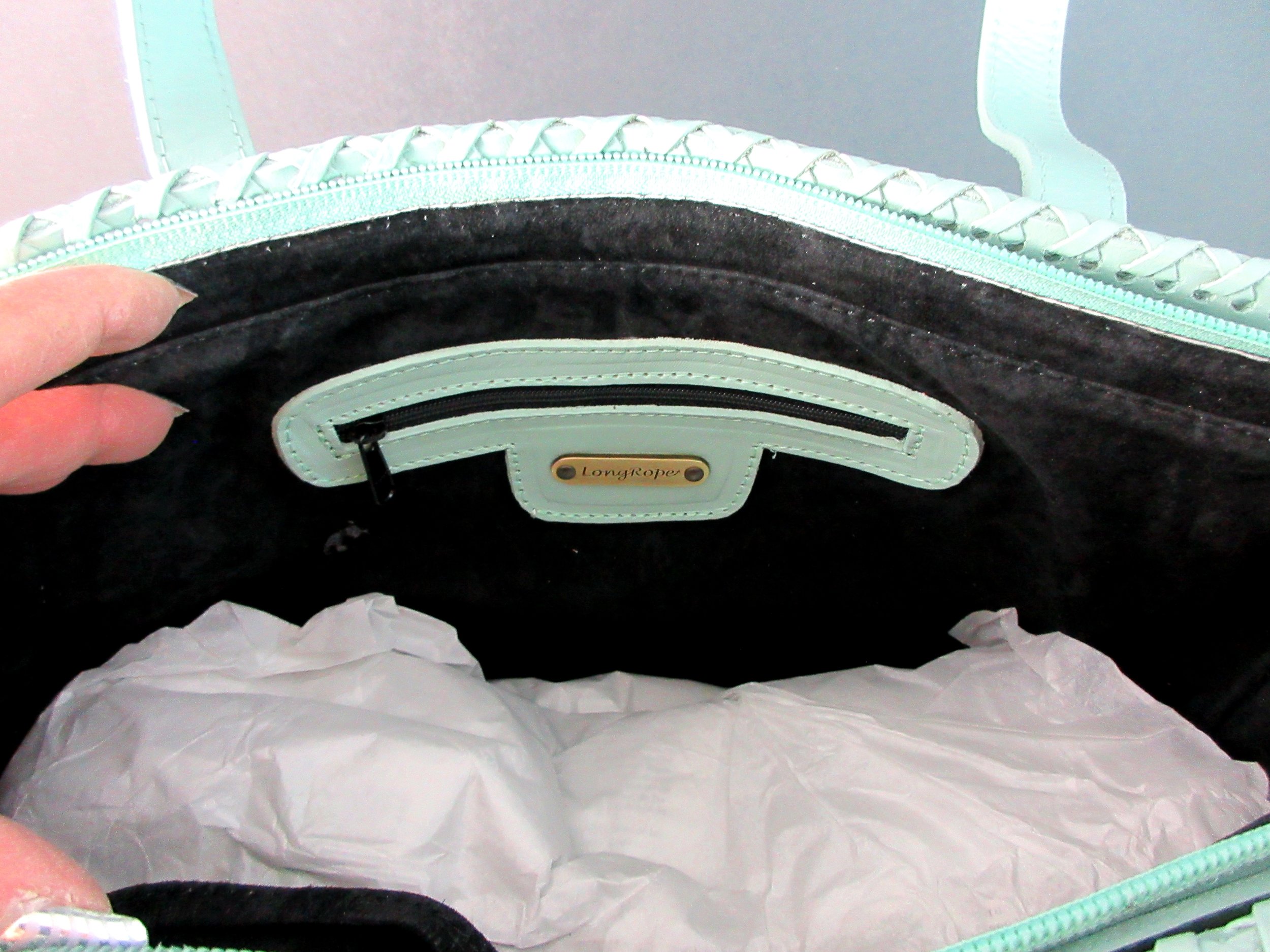 Long Rope Guadalajara LIGHT MINT TEAL GREEN Hand Tooled Leather Mexican Western Style Purse
DESCRIPTION:
If you zoom through all my photos,you will find one of the most conspicuous & incredibly hand tooled Mexican made purses..It is like a work of 'tooled'art!
There was so much time & attention to detail making this..It was made in Guadalajara Mexico,where some of the best tooling takes place & this company doesn't fall short,when it comes to producing the best.These are made of a high quality,heavier leather & are totally made by hand,from the cutting,whipstitching,tooling,machine stitching,down to this wonderful hand rubbed color you see.If your a fan of hand made quality workmanship, then this is going to be something your going to really appreciate,once you get this in hand!
I personally own this style that I use practically everyday & what I personally love about this style,is the fact that it carry's quite a bit,but it is not so deep that you can't find what you need!! The front pocket is great for those easily accessible items you need to pull out in a flash! Its made of a durable leather & never weakens,no matter how much you load in it!! You also have interior zipped compartments for more organization.
These artisans use a thicker,more durable leather for their purses,so they can pound the design into it without ruining the integrity of the leather,so the bag is nice & strong & will stand the test of time without falling apart in a matter of month's!
PLEASE READ TERMS BEFORE PURCHASE:
SHIPPING PRICES FROM POST OFFICE ARE BASED ON 3 THINGS:
WEIGHT,DIMENSIONS OF BOX & HOW FAR THE BOX TRAVELS FROM ORIGINAL LOCATION TO DESTINATION.
IF IT IS A 'BULKIER' STYLE PURSE OR THE STRAPS DO NOT OLD FOR EXAMPLE, THEN IT NEEDS A LONGER,LARGER,WIDER BOX,WHICH MEANS A HIGHER PRICE FOR THE POST OFFICE.I HAVE NO CONTROL OVER THIS..HOWEVER,IF I FIND AT TIME OF CREATING SHIPPING LABEL,THAT IT DID NOT COST AS MUCH AS WHAT I CHARGED,I WILL REIMBURSE YOUR ACCT.,LESS MATERIAL FEES(FOR EXAMPLE,IF I HAVE TO BUY THE BOX FOR SHIPPING IT)**

MADE IN: GUADALAJARA MEXICO
COLOR: HAND RUBBED LIGHT MINT TEAL GREEN
TECHNIQUE: HAND TOOLING,MACHINE & HAND STITCHING,HAND RUBBED COLOR,WHIP STITCHED BORDERS
MATERIAL: LEATHER EXTERIOR/SUEDE INTERIOR
PURSE WIDTH: 16" WIDE(TOP)~~14" WIDE(BOTTOM
PURSE HEIGHT:11-1/2" TALL
DEPTH: APPROX. 6"(RELAXED)
STRAP DROP: 9"(FROM TOP OF STRAP TO BASE)
INTERIOR ZIP COMPARTMENT MEASUREMENT: 5-1/2"-6" RANGE
ADDITIONAL FEATURES:CELL PHONE INTERIOR COMPARTMENT, 1 INTERIOR ZIPPED COMPARTMENT,1 EXTERIOR NON-ZIPPED SIDE COMPARTMENT,ZIPPED TOP
STYLE: MEXICAN~ARTSY~WESTERN
**Please note**
Due to the fact that this is totally hand made & not made by machine made big manufactures,there may be slight variations inherit to the leather.
My apologies for a high shipping rate,but I find that sometimes what I charge,does not cover the price of shipping.Depending on the distance the buyer lives from NM,determines the price.If I find it did not cost as much,I will reimburse your acct.,less fees..