Kurtmen~ Sophisticated~ Red & Black Italian Leather Fringe Tote with Nevada Turquoise!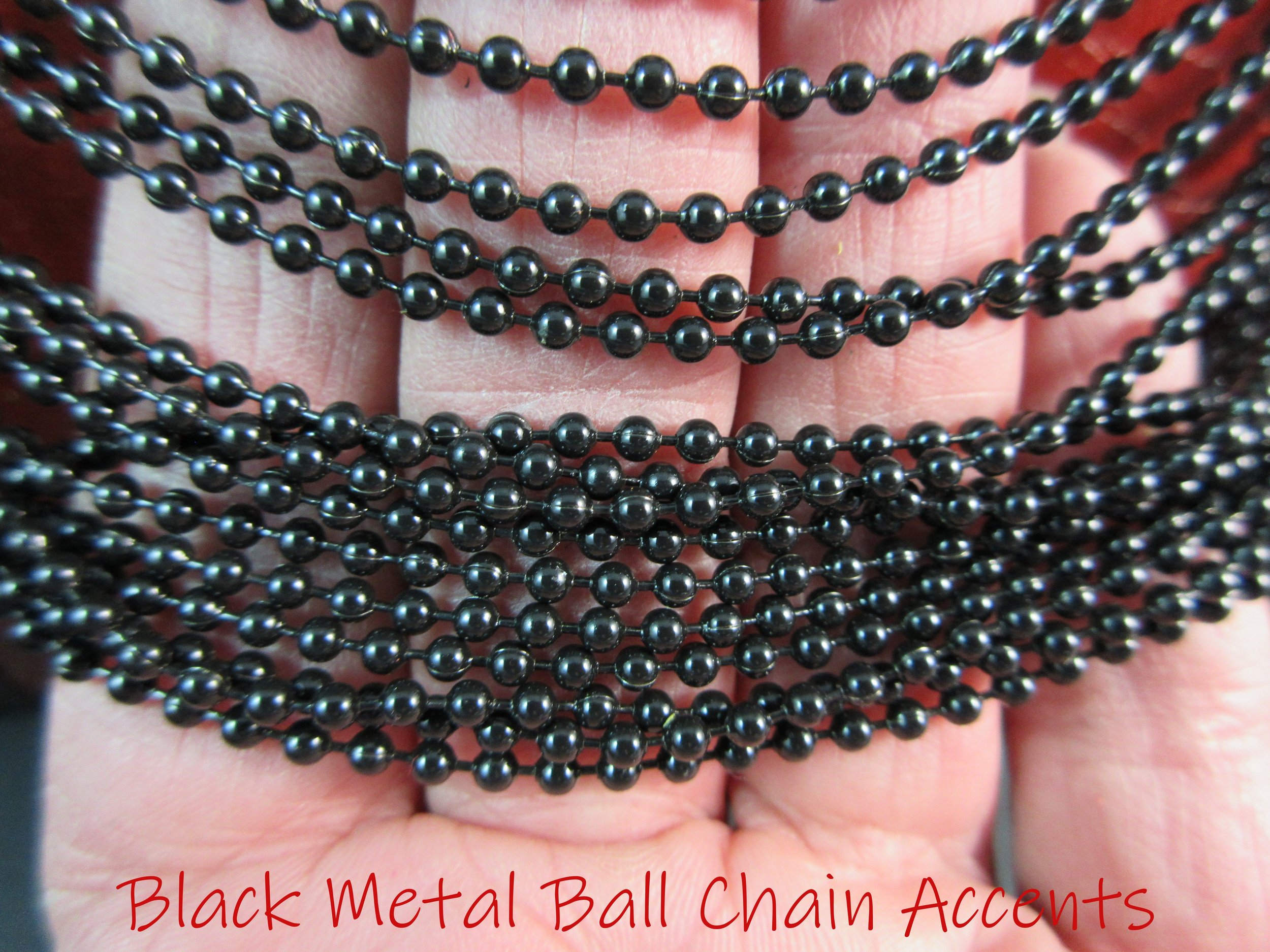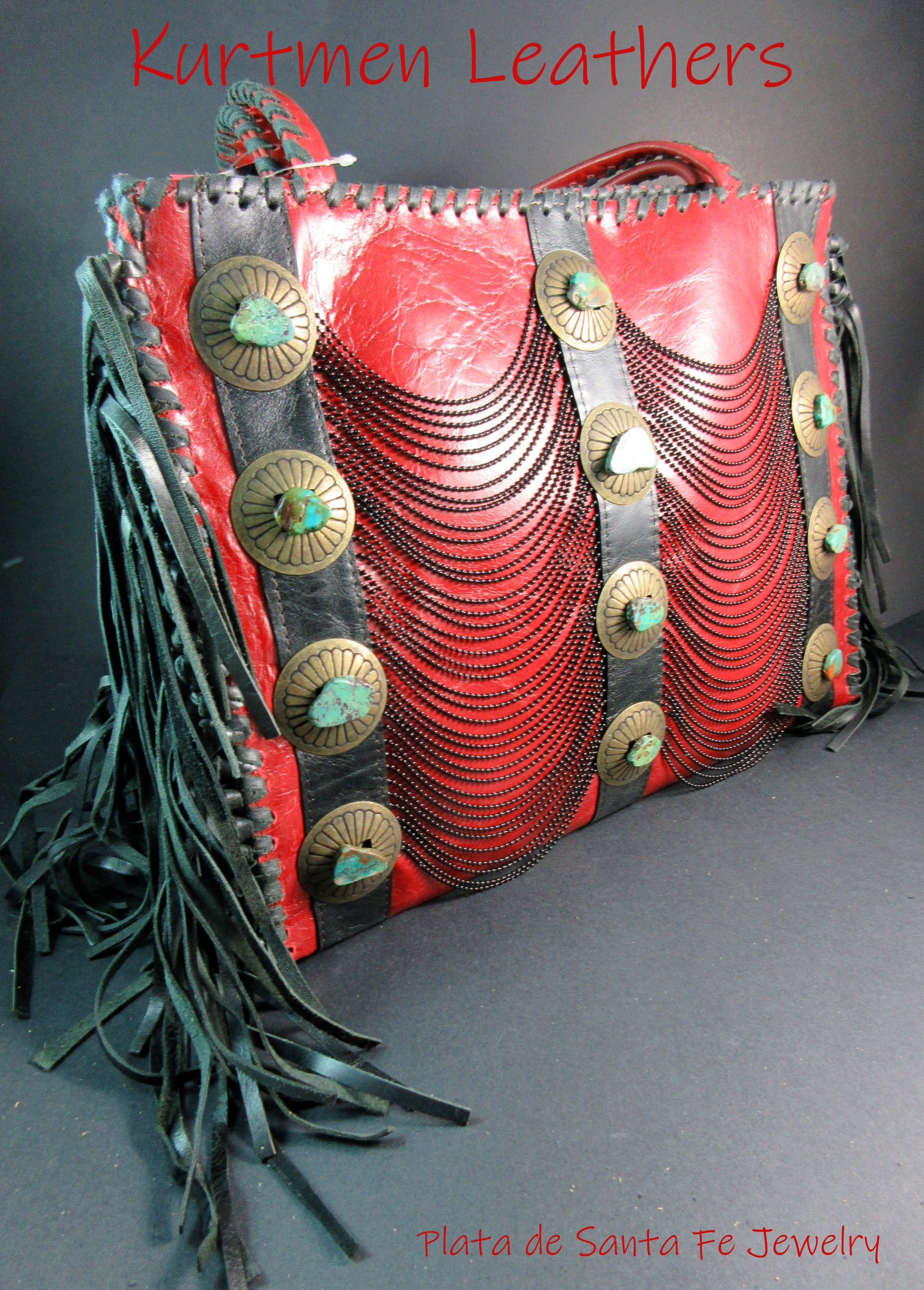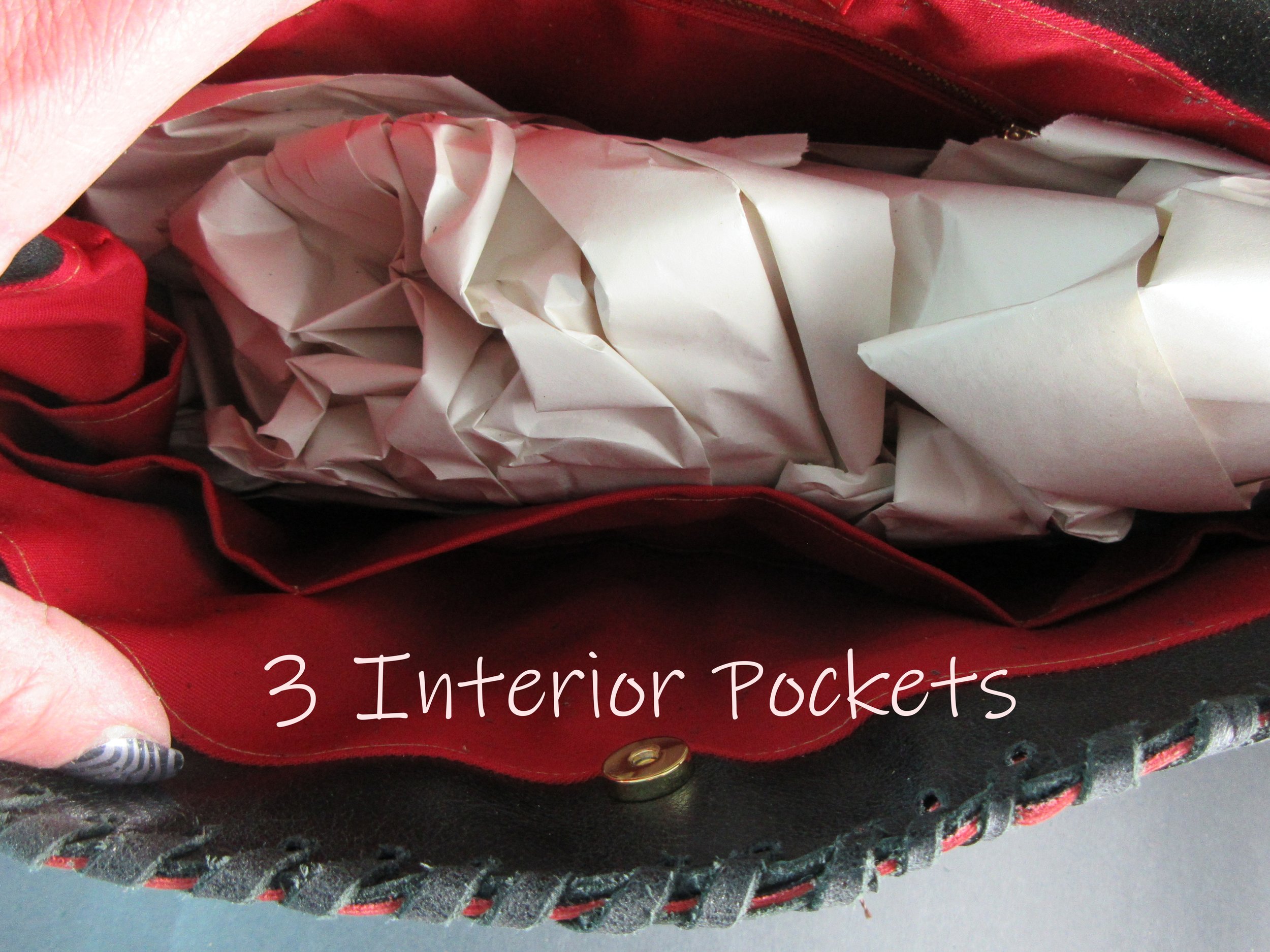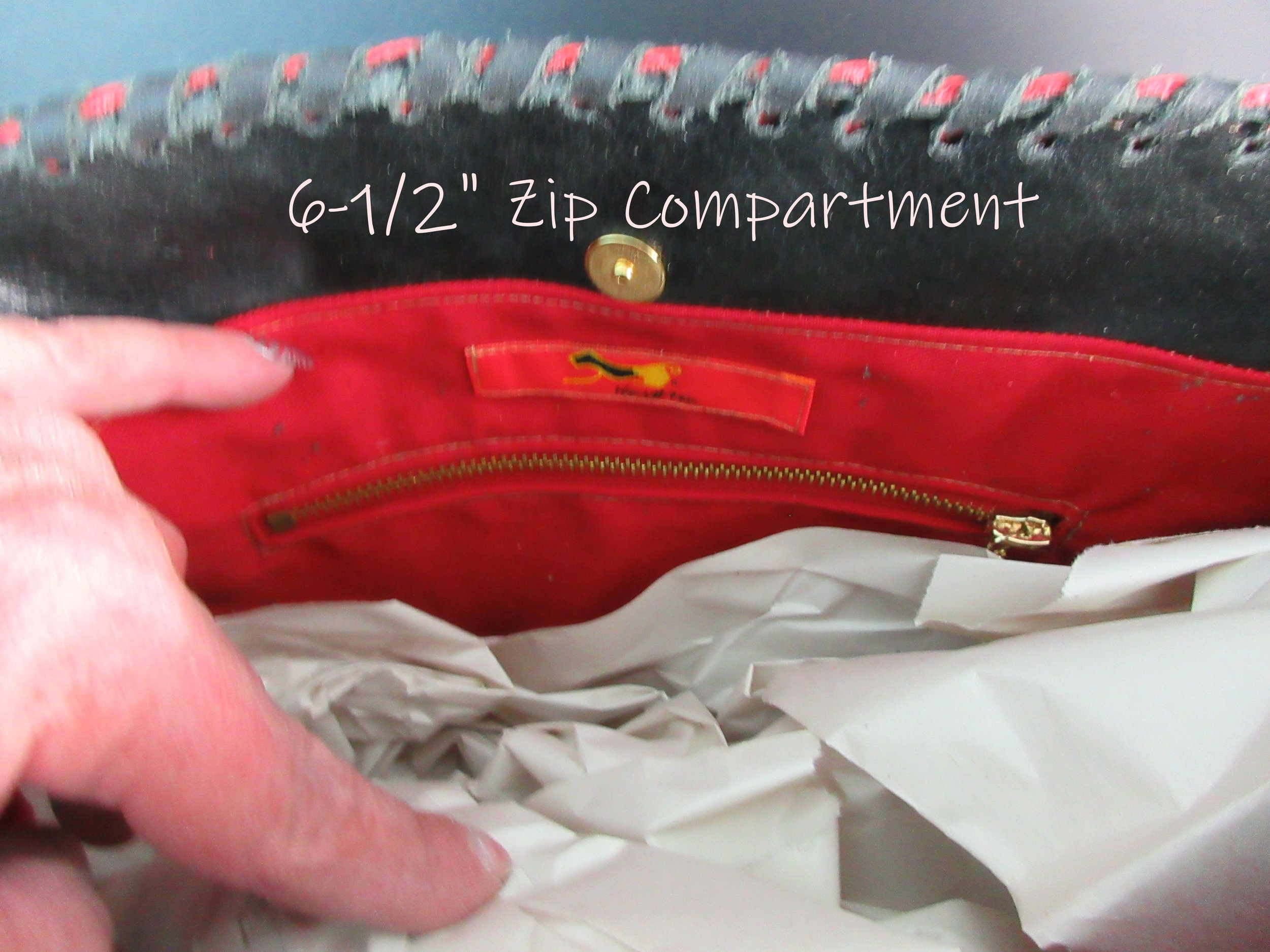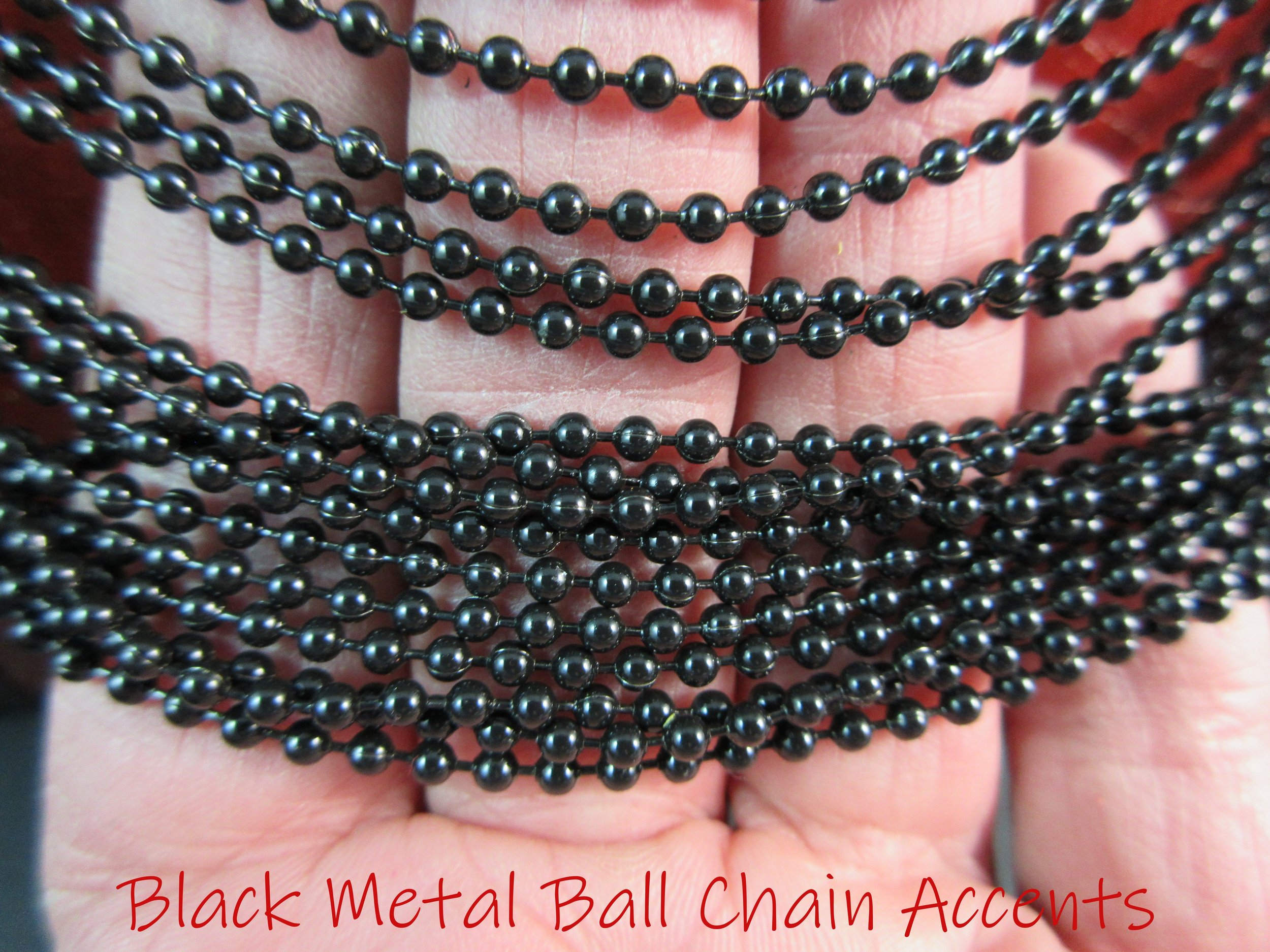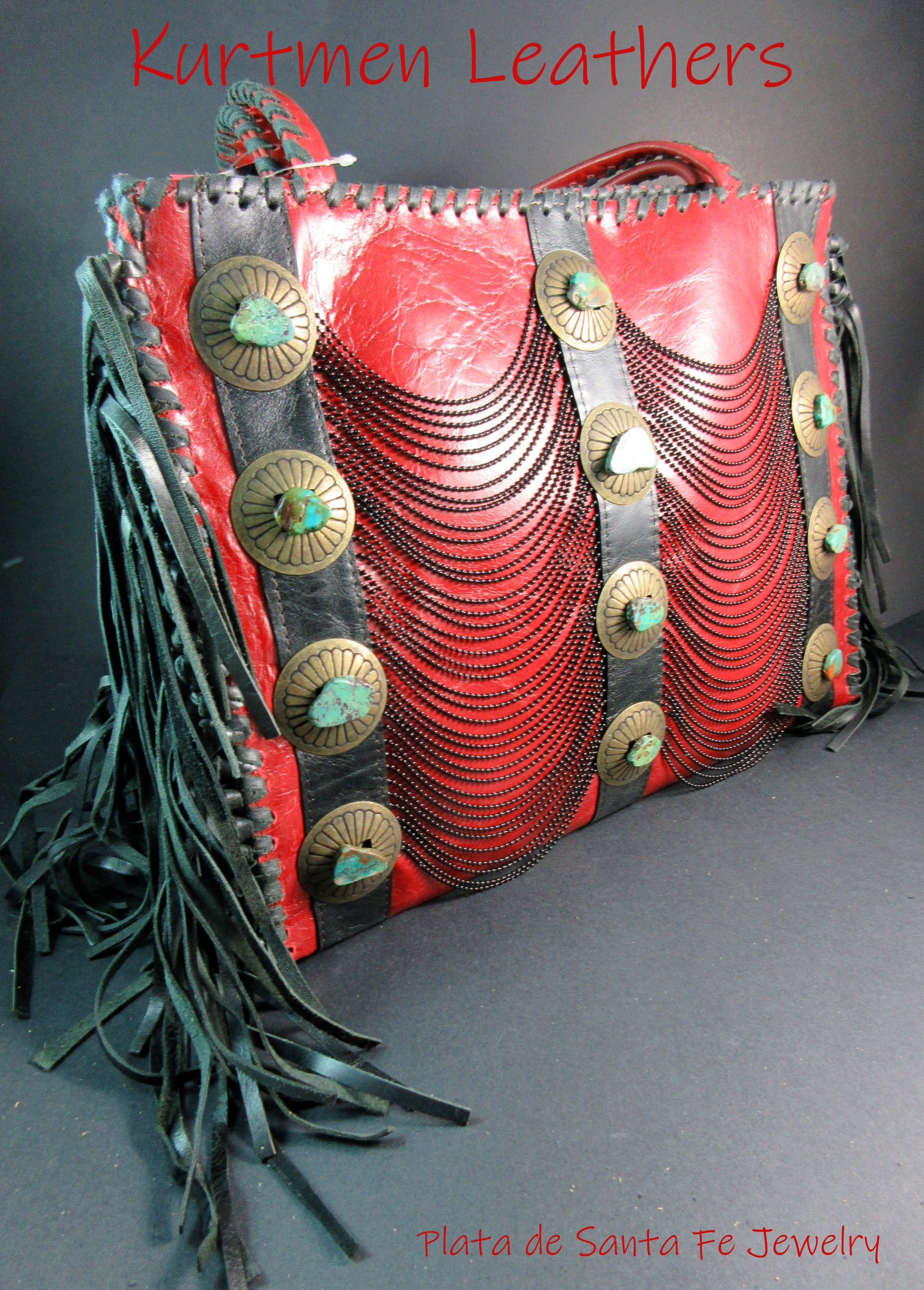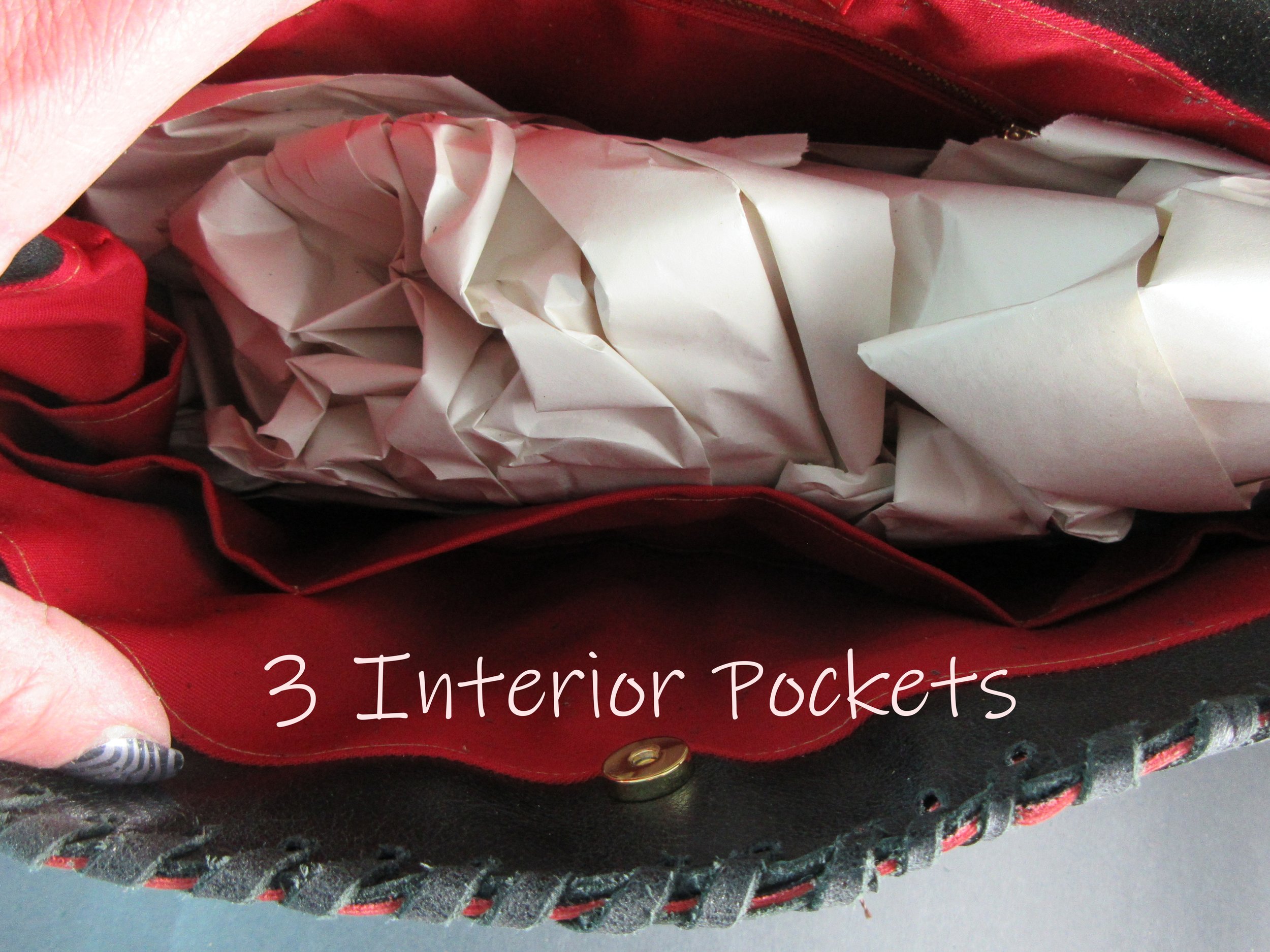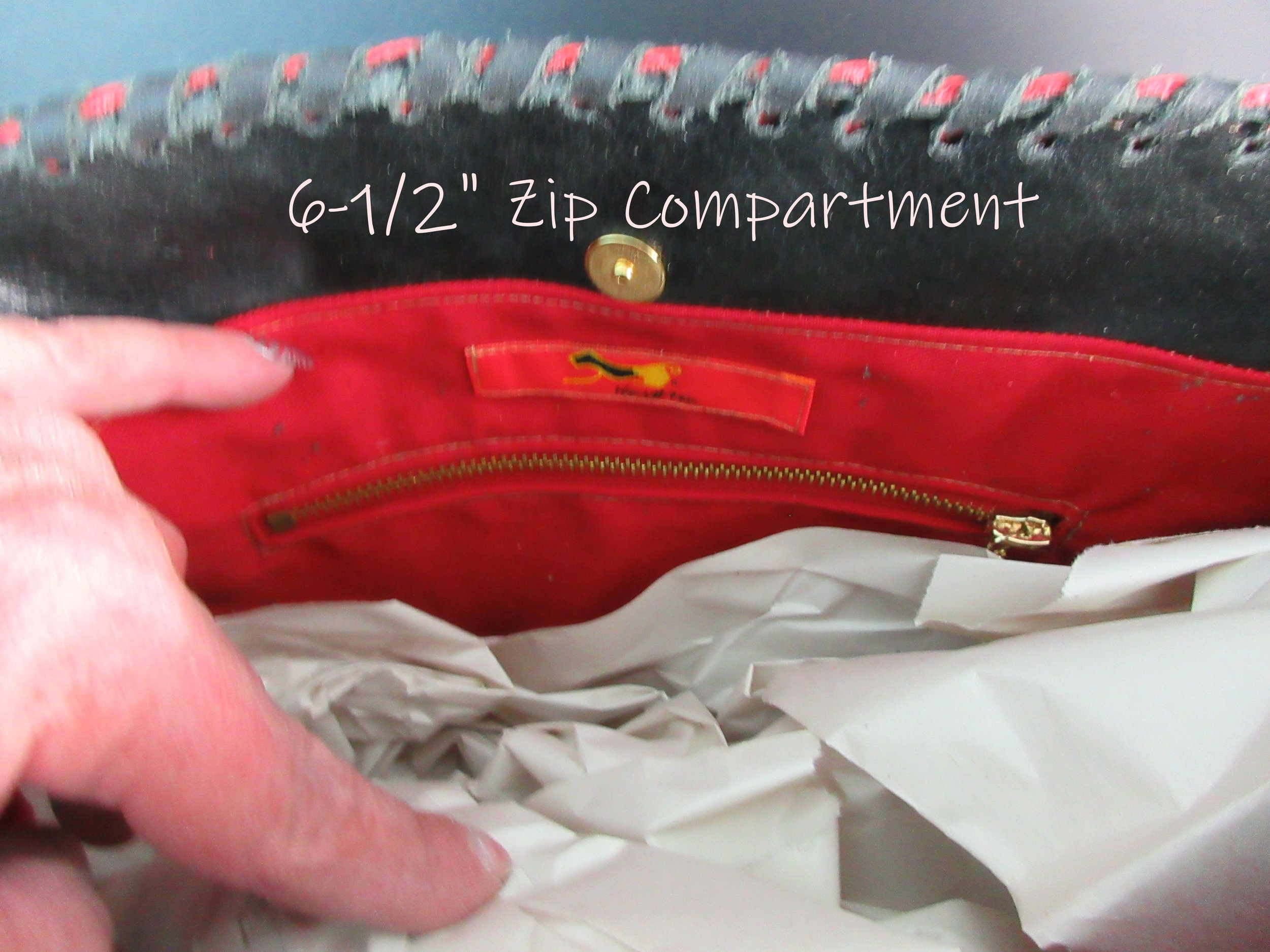 Kurtmen~ Sophisticated~ Red & Black Italian Leather Fringe Tote with Nevada Turquoise!
DESCRIPTION:
Now this is what I would call a "Powerhouse" purse! And has one of the classiest & more up scale looks than many I've seen!! The design on this is amazing!
Texas based Kurtmen leathers line, goes beyond blood,sweat & tears & it's quite obvious that they put their whole soul into making this one! It has a true sophisticated western look & whether your the powerful,confident manager/owner or cowgirl,this then no doubt, would be a great addition to the wardrobe!
Made in a box tote style of a glossy blue/red Italian leather, where the front is made of 3 separated vertical panels of black leather that have large faux bronze colored conchos atop, with flat chunky cuts of real Nevada blue green turquoise held down tightly in the center.The panels are then connected with garlands of black metal ball chain that take up practically the whole height of the purse.
A overly generous amount of black leather is used for all the whip stitching, hand knotting that is on the sides,top,straps,fringe & is all done by hand! There is so much fringe on the sides that you can't even see the sides of the purse!
The weight is durable & hefty,but yet soft & pliable.
It has a magnetic closure & is fully clothed lined in the interior & has 3 separated pockets in there & a zipped compartment.
"Made in the heart of Texas"!
LABELED: KURTMEN
HAND MADE IN: TEXAS,USA
COLOR:RED/BLACK
TECHNIQUE: WHIP STITCHING,HAND KNOTTING,SEWING
MATERIAL: FINE ITALIAN LEATHER~COTTON INTERIOR~REAL NEVADA TURQUOISE
PURSE LENGTH: 17" WIDE
PURSE HEIGHT:12-1/2"
STRAP DROP: 10"
DEPTH: 4"
CLOSURE: MAGNETIC SNAP
STYLE: WESTERN TOTE
~~~~~~~~~~~~~~~~~~~~~~
PLEASE NOTE:
Real leather is a natural product. It breathes, it's warm and has individual characteristics which are the natural charm and beauty of hide. As a natural product however, it will often display traces of the animal's past life, such as brand marks, wrinkles, veins, healed scars and differing fibre density.
~~~~~~~~~~~~~~~~~~~~~
SHIPPING PRICES FROM POST OFFICE ARE BASED ON 3 THINGS:

WEIGHT,DIMENSIONS OF BOX & HOW FAR THE BOX TRAVELS FROM ORIGINAL LOCATION TO DESTINATION.
IF IT IS A XL PURSE OR THE HANDLES DO NOT FOLD DOWN, THEN IT NEEDS A LONGER,LARGER,WIDER BOX,WHICH MEANS A HIGHER PRICE FOR THE POST OFFICE.I HAVE NO CONTROL OVER THIS..

HOWEVER,IF I FIND AT TIME OF CREATING SHIPPING LABEL,THAT IT DID NOT COST AS MUCH AS WHAT I CHARGED,I WILL REIMBURSE YOUR ACCT.,LESS MATERIAL FEES(FOR EXAMPLE,IF I HAVE TO BUY THE BOX FOR SHIPPING IT)**