Kurtmen~ "ARIZONA SUNSET" ~REAL Nevada Turquoise ~ Saguaro Cactus~ Fine Italian Leather Tote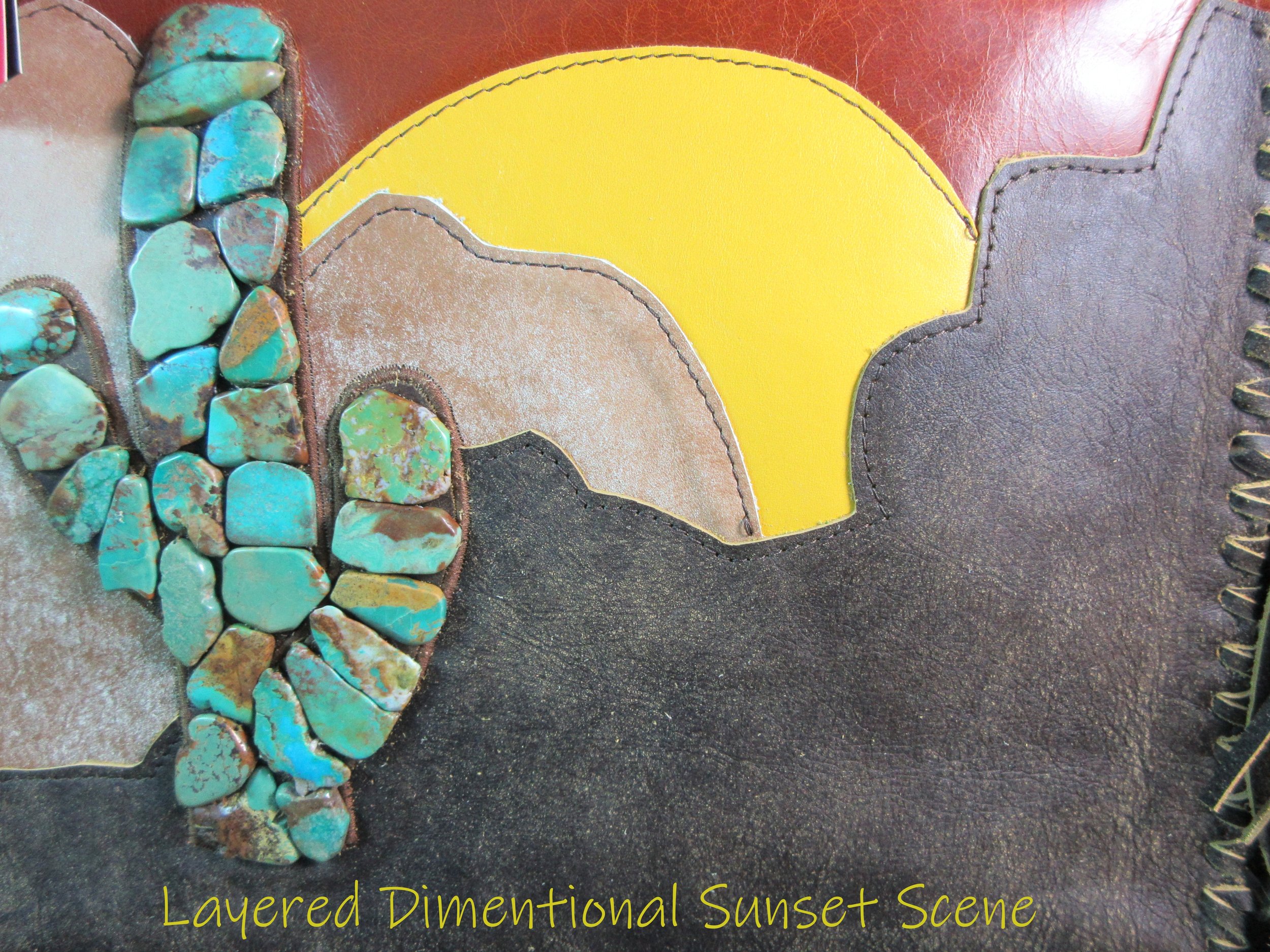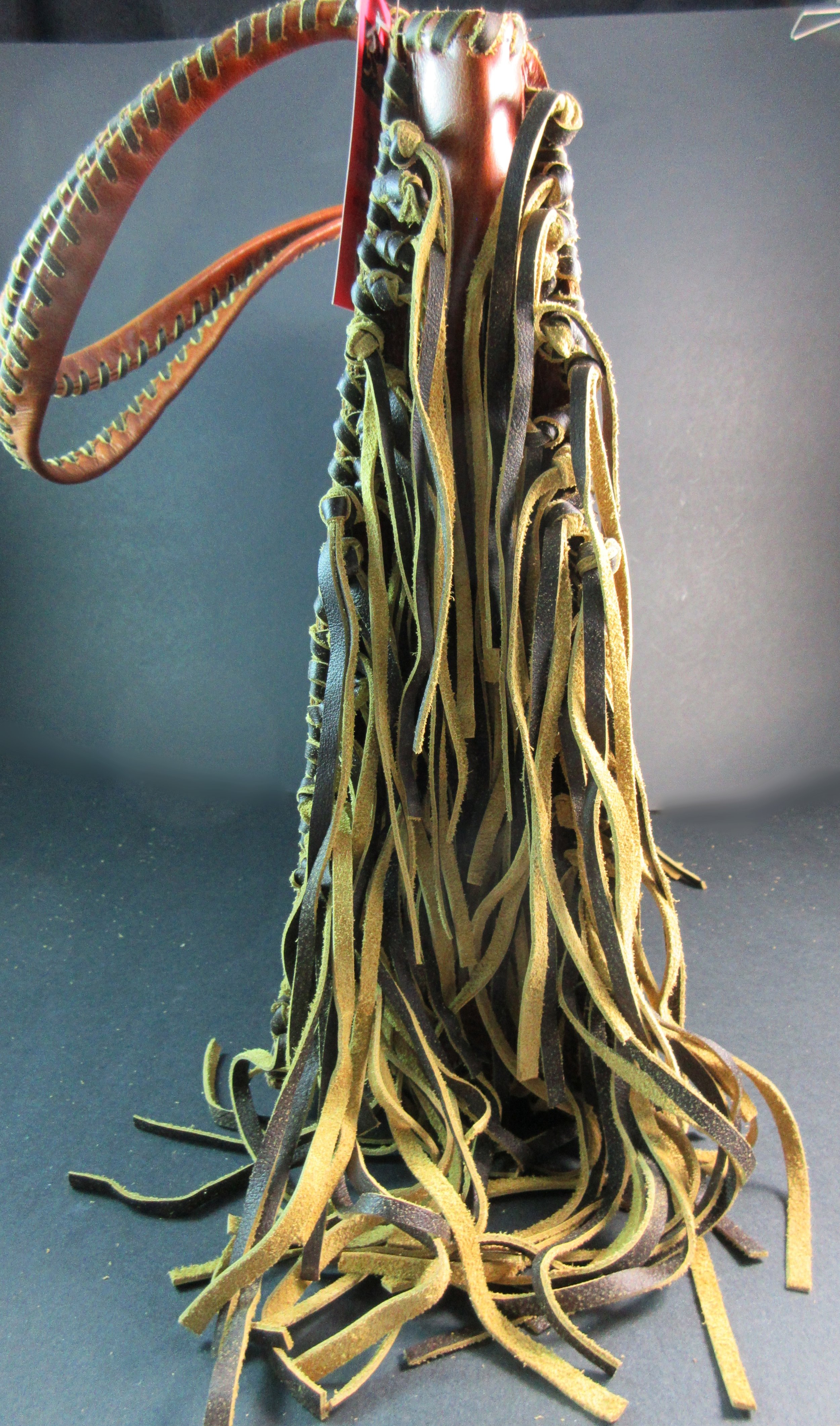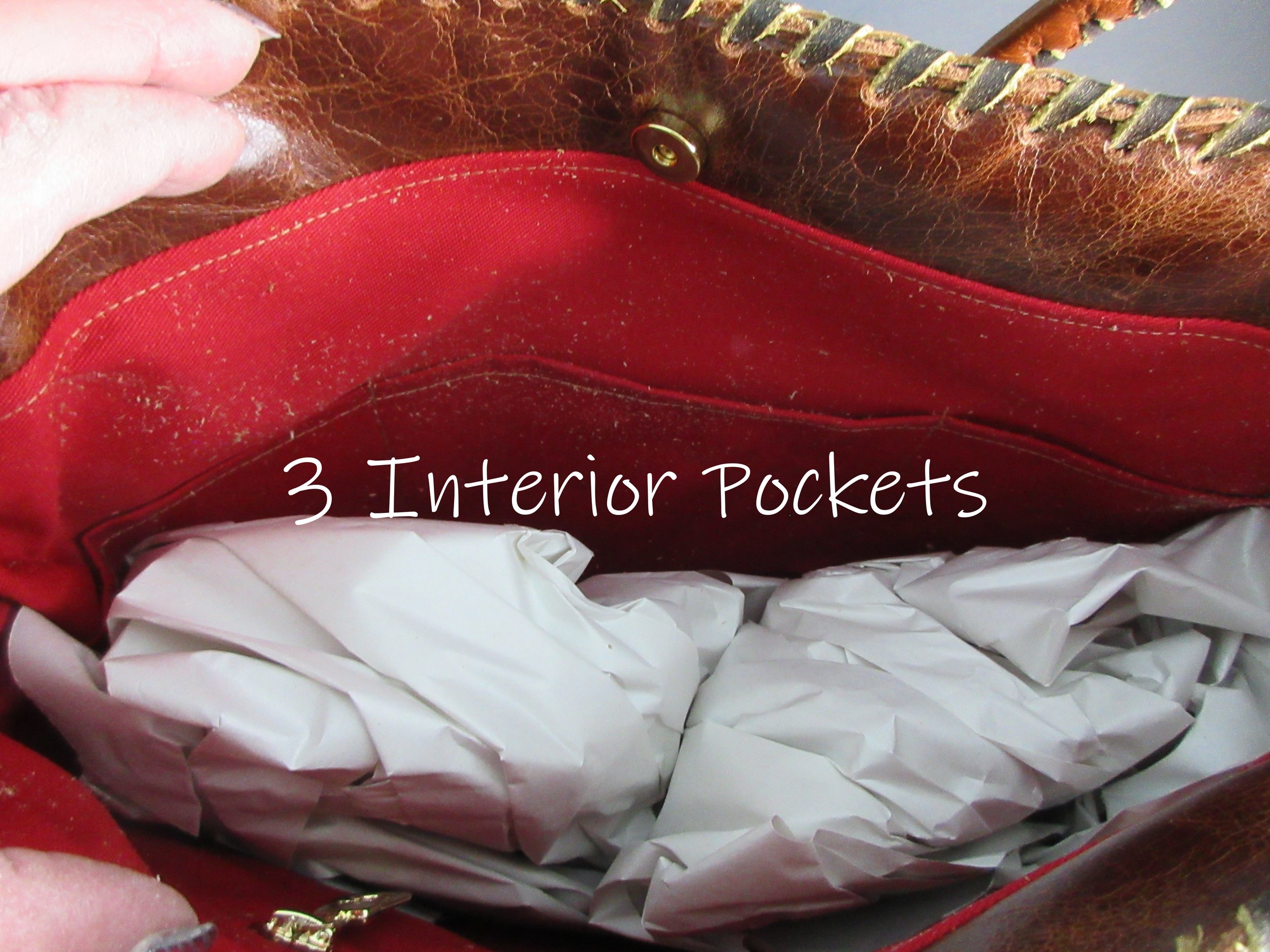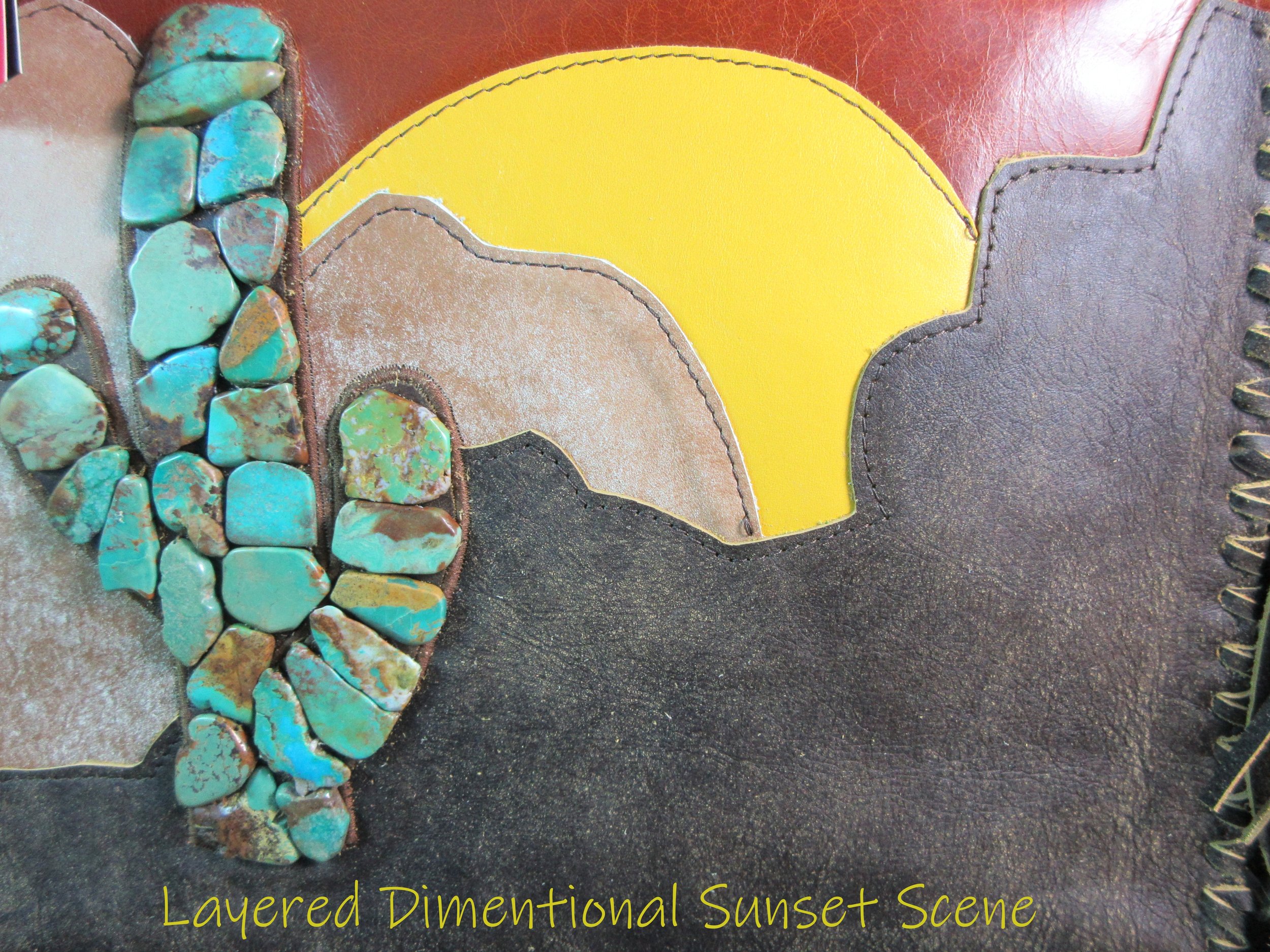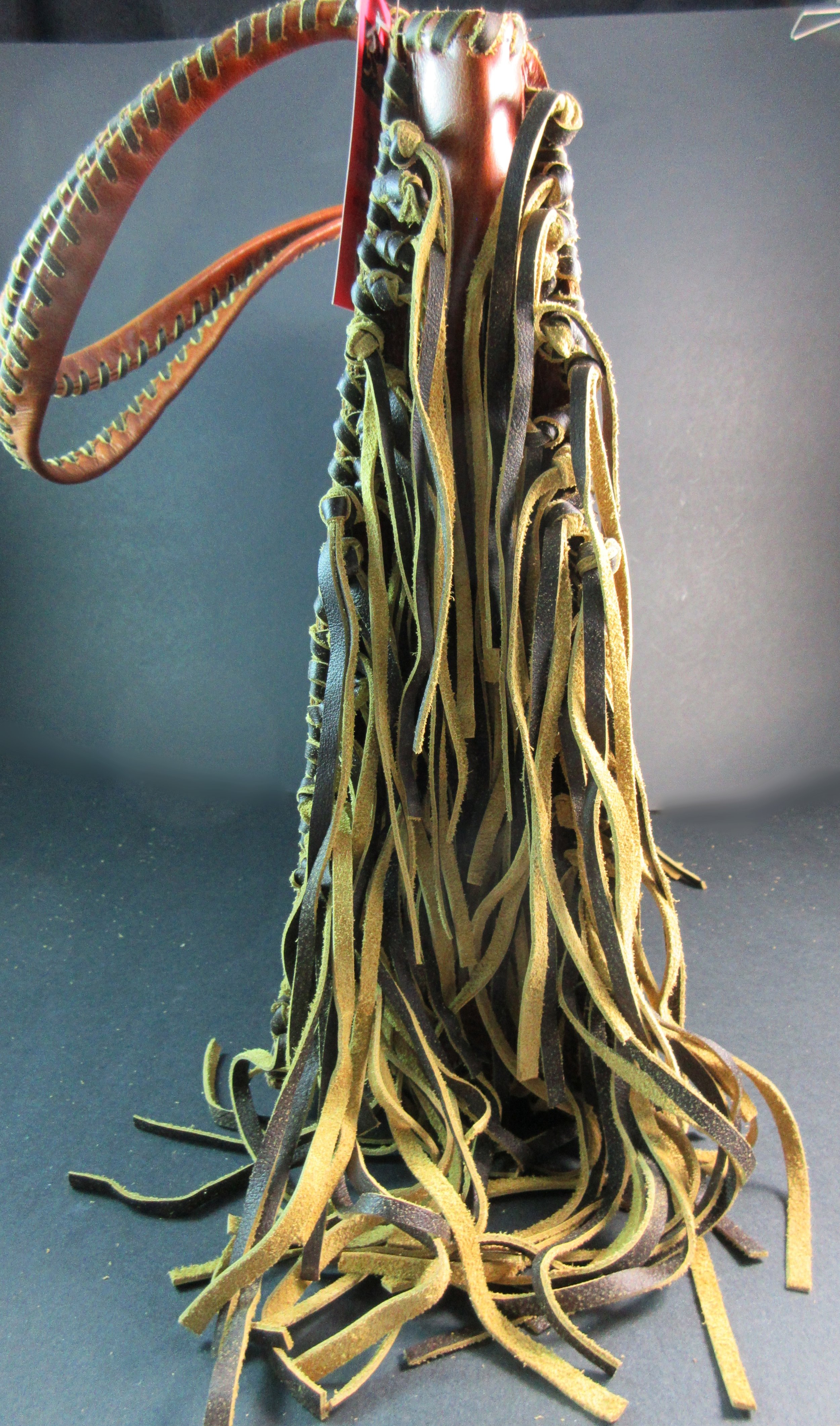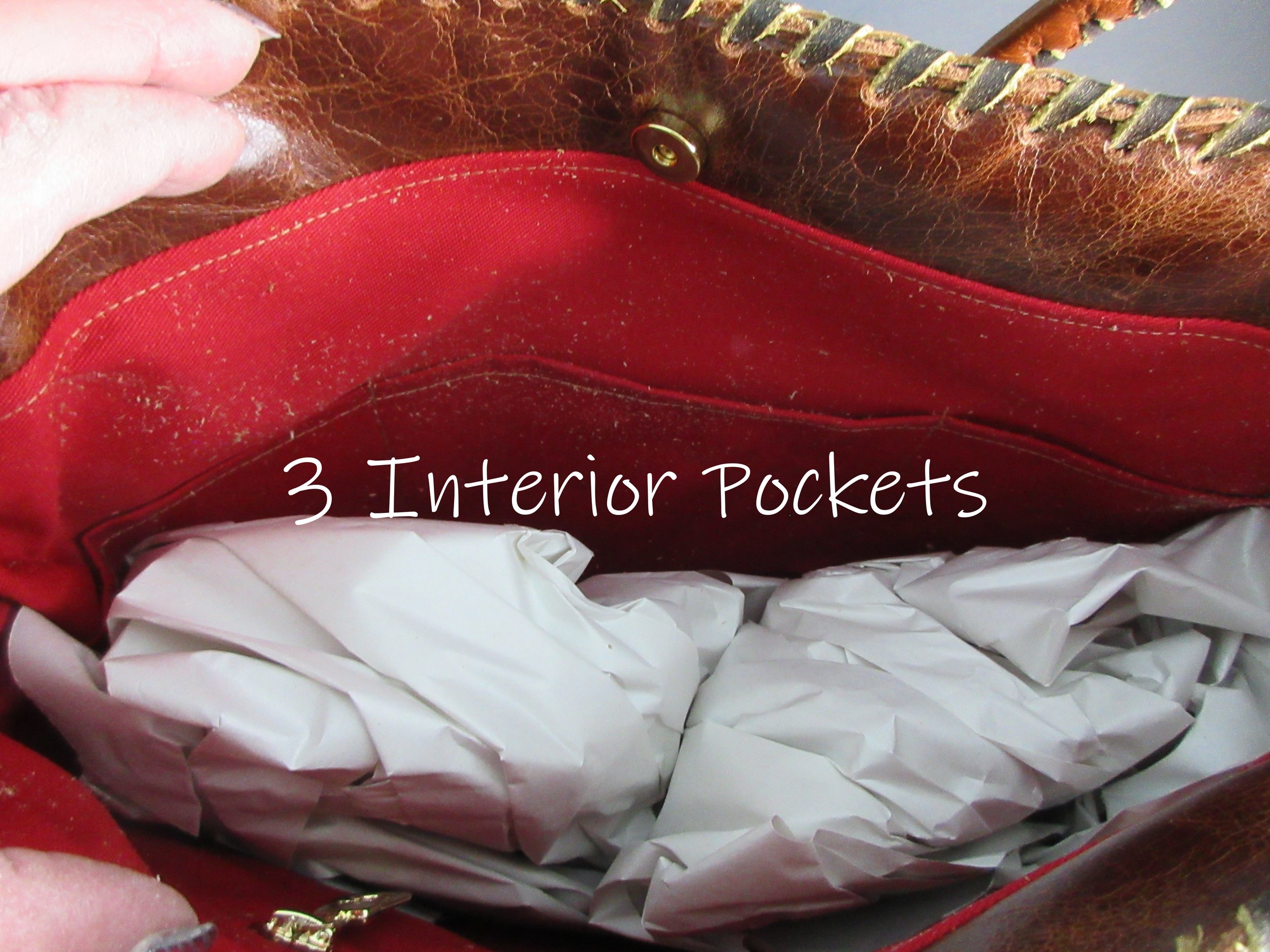 Kurtmen~ "ARIZONA SUNSET" ~REAL Nevada Turquoise ~ Saguaro Cactus~ Fine Italian Leather Tote
DESCRIPTION
Kurtmen takes us south into Arizona & gives a true SW vibe with this most amazingly made tote!!
This piece of 'art'is designed with a layered dimensional mountainous landscape scene & is made with various contrasting colors of vintage brown Italian leathers & a gorgeous saddle colored leather..A huge setting sun sits in the background..
A big Saguaro cactus of REAL Nevada green turquoise (Looks to be Pilot Mountain) with complimenting brown matrix in each, that works well with all the earthy brown tones!
A overly generous amount of vintage style brown fringe lays along the sides & there is so much that you do not see the leather that is under it! It is all knotted to the sides by hand! Both the straps are all hand whip stitched for added strength.
The sides,straps & the backside have the saddle colored Italian leather that is warm & ultra appealing!
It has a magnetic closure & is fully clothed lined in the interior & has 3 separated pockets in there & a zipped compartment.
Whether your a proud Arizonan,need a purse to compliment all your turquoise jewelry or a cowgirl at heart,I am proud to bring this amazing purse!!! It has all of Kurtmen's quality that they are known for, while bringing us the finest Italian leather western style purses that you can cherish for years!
It's obvious their line goes beyond blood,sweat,tears!!!
INFO:
Made by: Kurtmen Fine Italian Leathers
Purse Height:13-1/2" Tall
Purse Width:14" Wide
Depth:4~1/2"
Strap Drop:10"
Material: Saddle Colored Italian Leather~Various Brown Distressed Italian Leather~Cotton Serape & Interior
Accents: Real Nevada Green Turquoise/Fringe
Strap Measurement:10" (measured on one side,from top to the top base of purse)
~~~~~~~~~~~~~~~~~~~~~~
PLEASE NOTE:
Real leather is a natural product. It breathes, it's warm and has individual characteristics which are the natural charm and beauty of hide. As a natural product however, it will often display traces of the animal's past life, such as brand marks, wrinkles, veins, healed scars and differing fibre density.
~~~~~~~~~~~~~~~~~
SHIPPING PRICES FROM POST OFFICE ARE BASED ON 3 THINGS:
WEIGHT,DIMENSIONS OF BOX & HOW FAR THE BOX TRAVELS FROM ORIGINAL LOCATION TO DESTINATION.
IF IT IS A XL PURSE, THEN IT NEEDS A LONGER,LARGER,WIDER BOX,WHICH MEANS A HIGHER PRICE FOR THE POST OFFICE.I HAVE NO CONTROL OVER THIS..
HOWEVER,IF I FIND AT TIME OF CREATING SHIPPING LABEL,THAT IT DID NOT COST AS MUCH AS WHAT I CHARGED,I WILL REIMBURSE YOUR ACCT.,LESS MATERIAL FEES(FOR EXAMPLE,IF I HAVE TO BUY THE BOX FOR SHIPPING IT)**