Navajo ETTA ENDITO Green Carico Lake Turquoise Vintage Revival Sterling Old Style Thunderbird Pin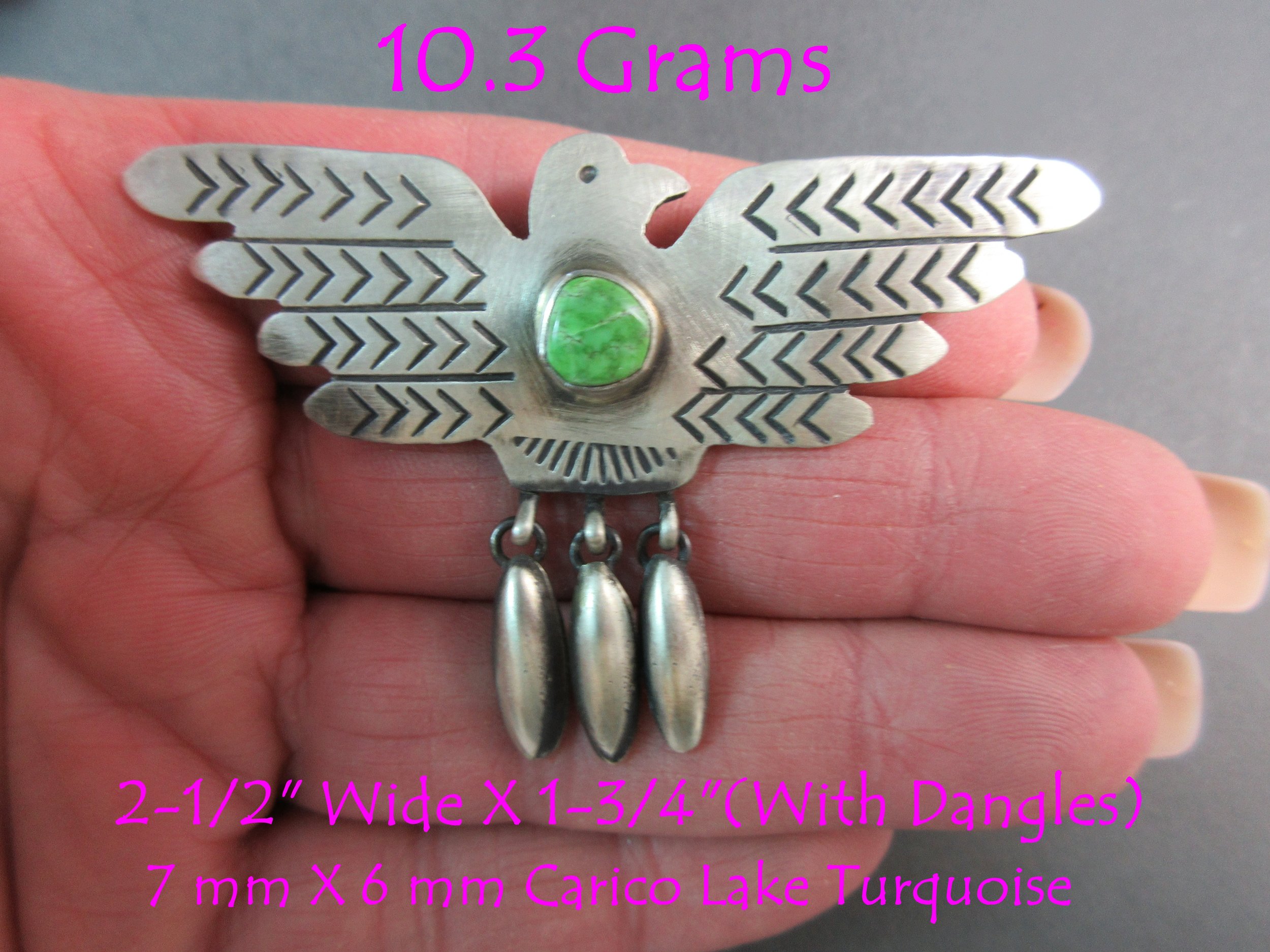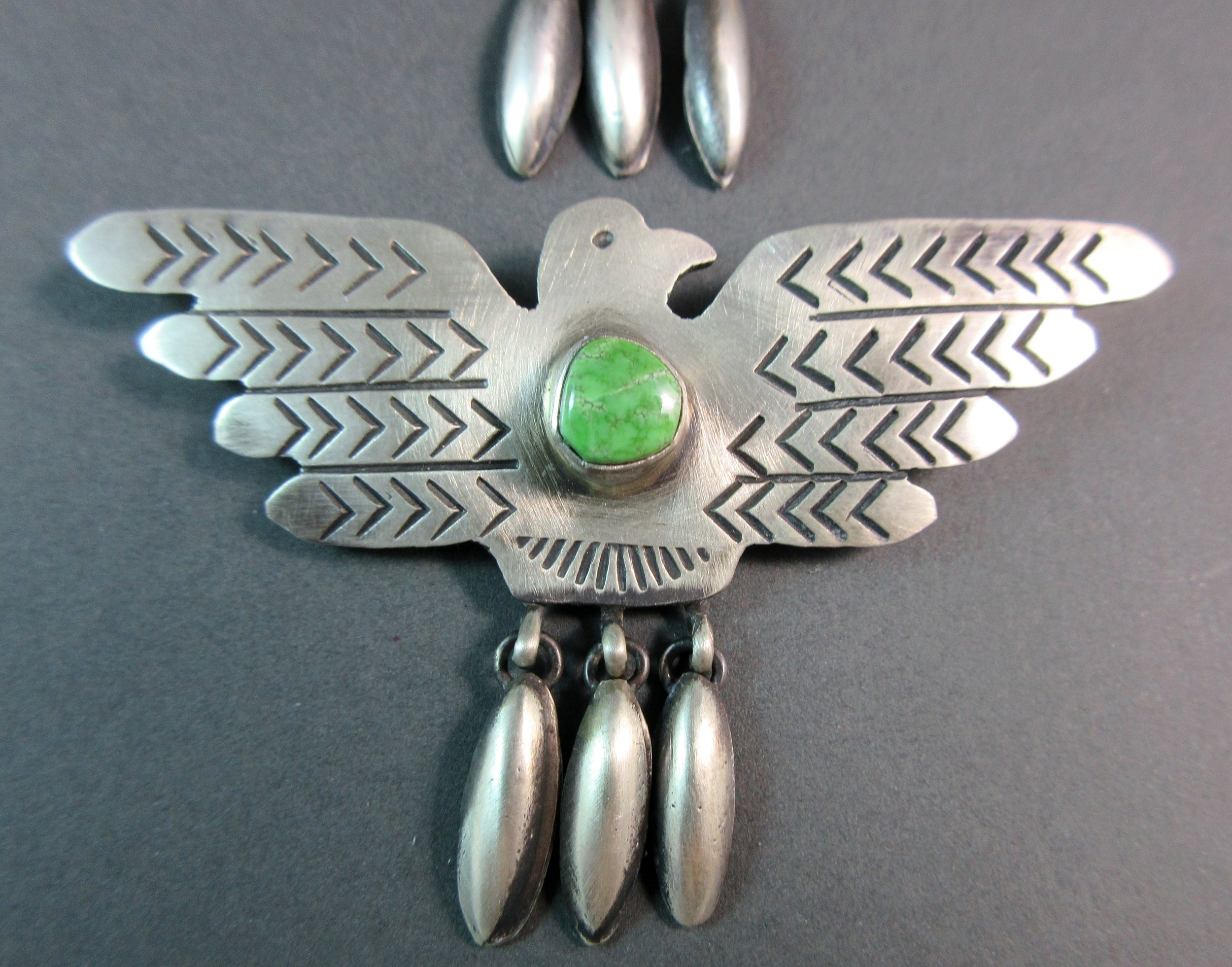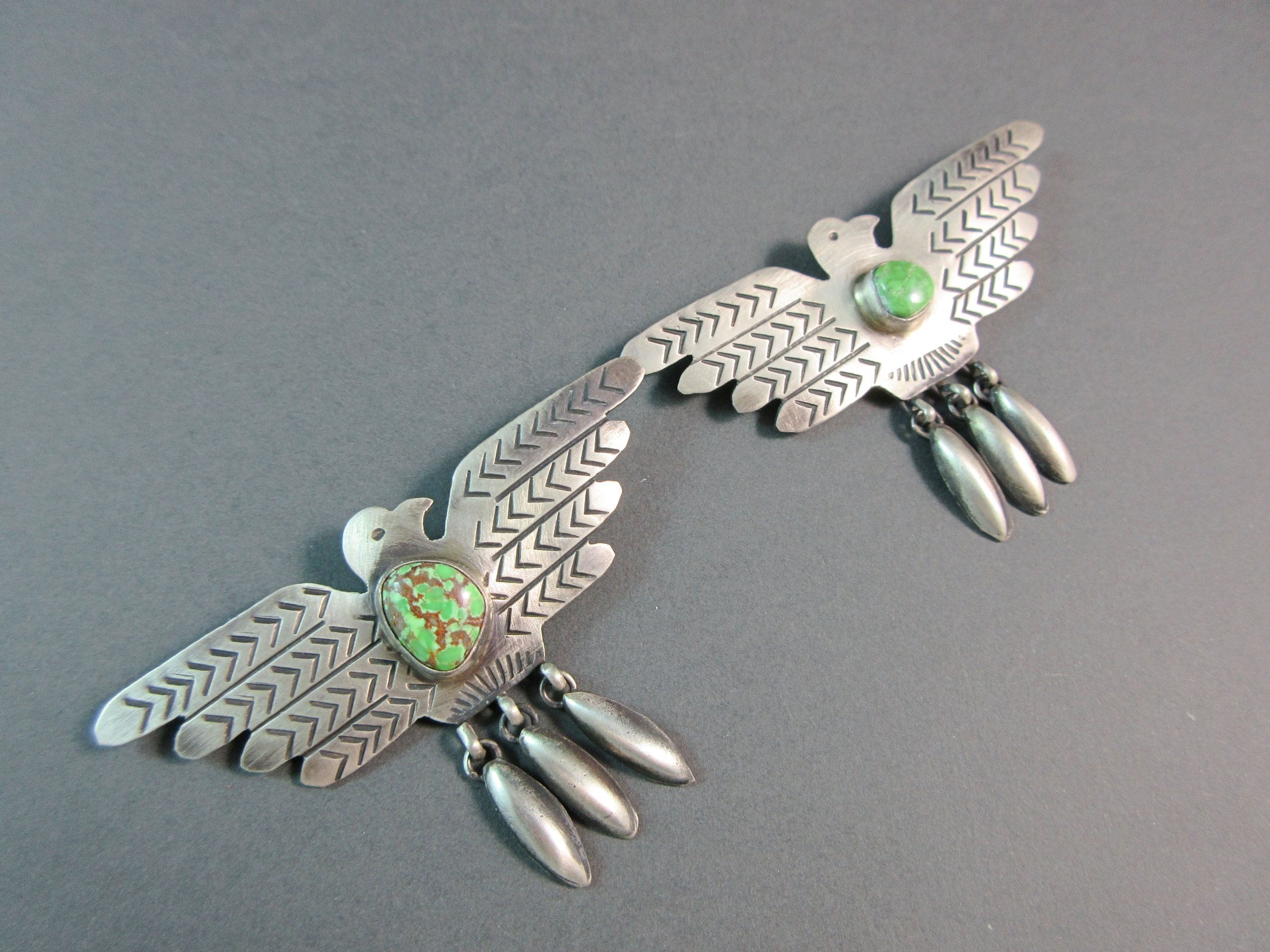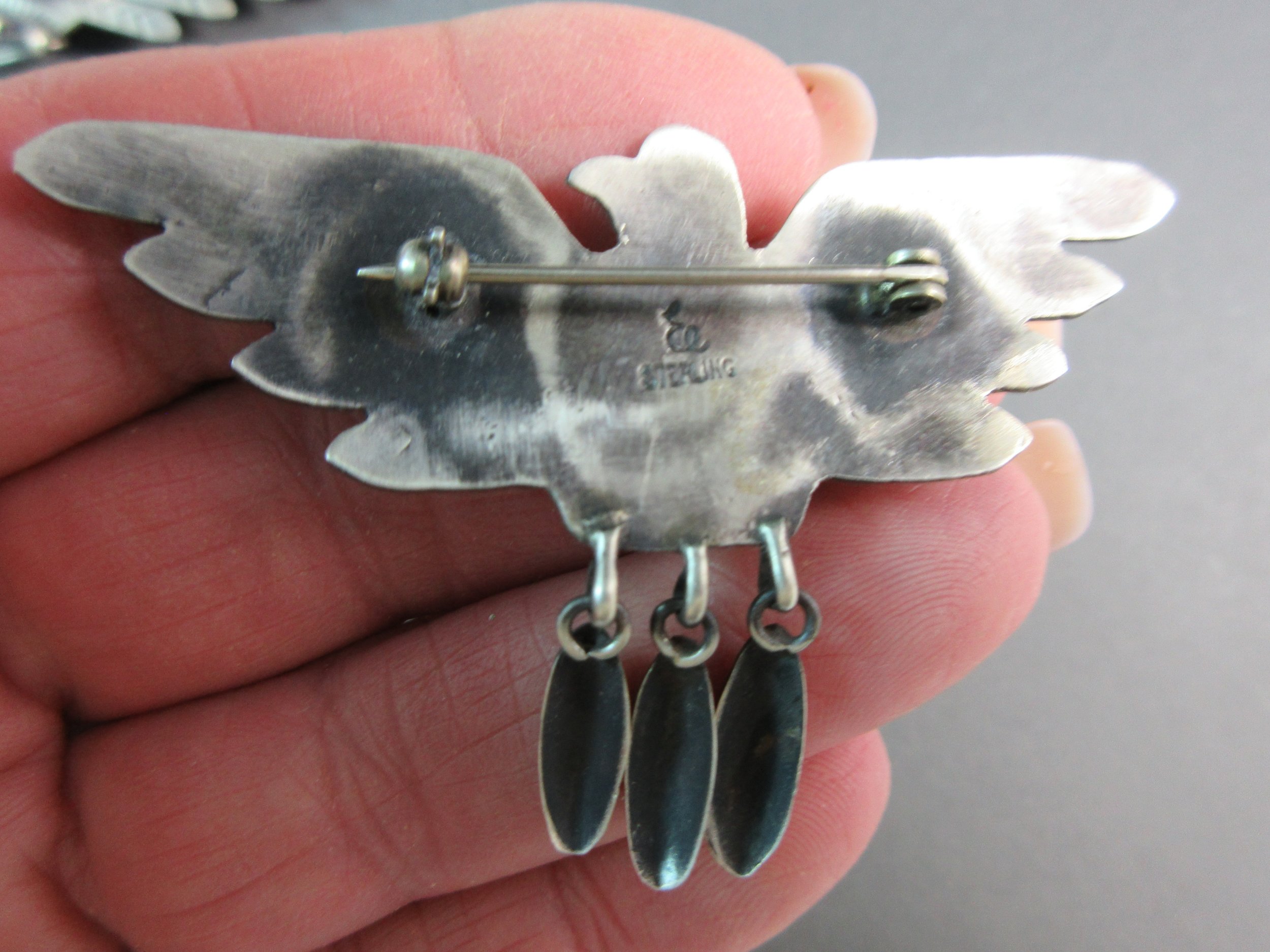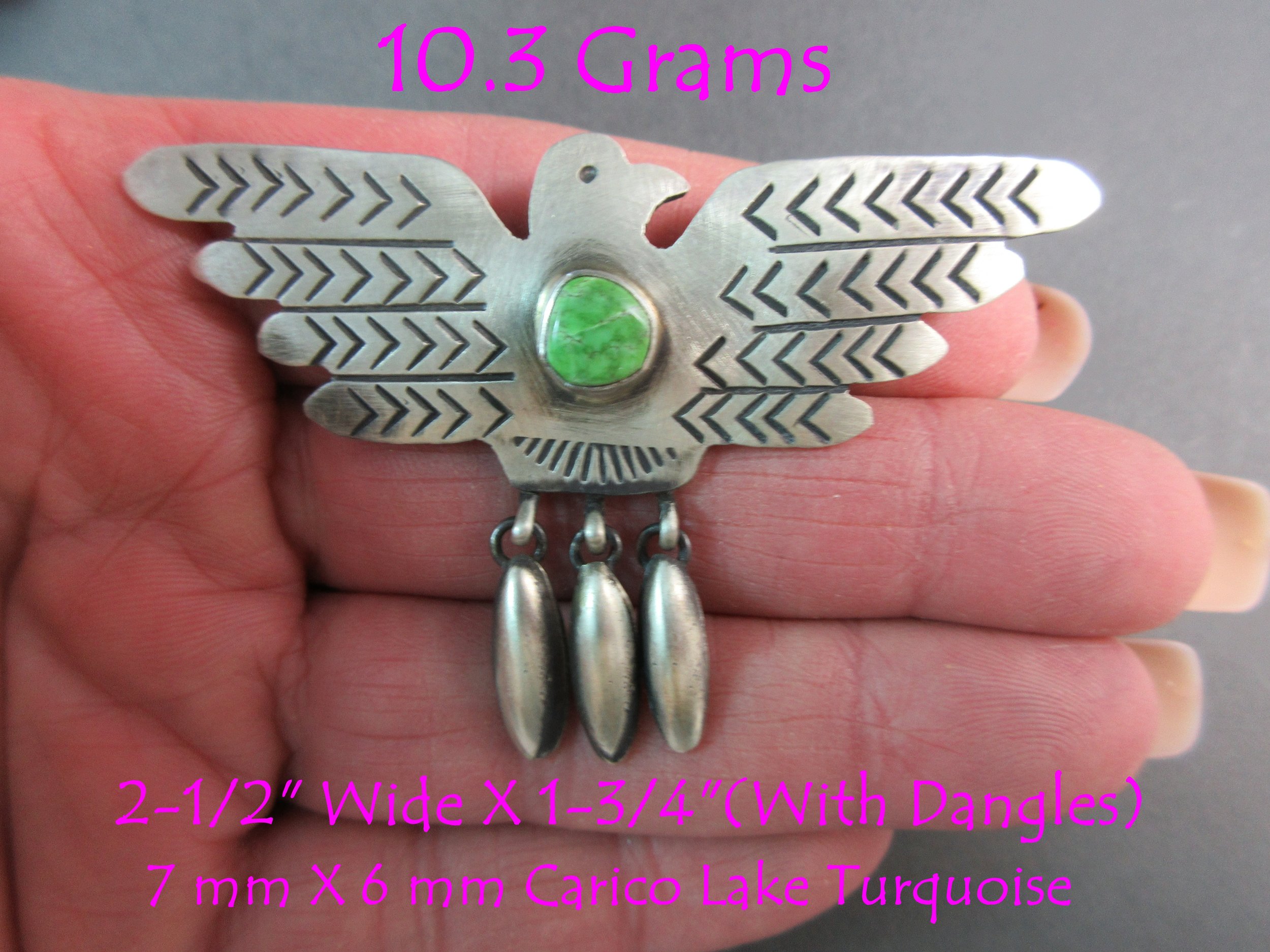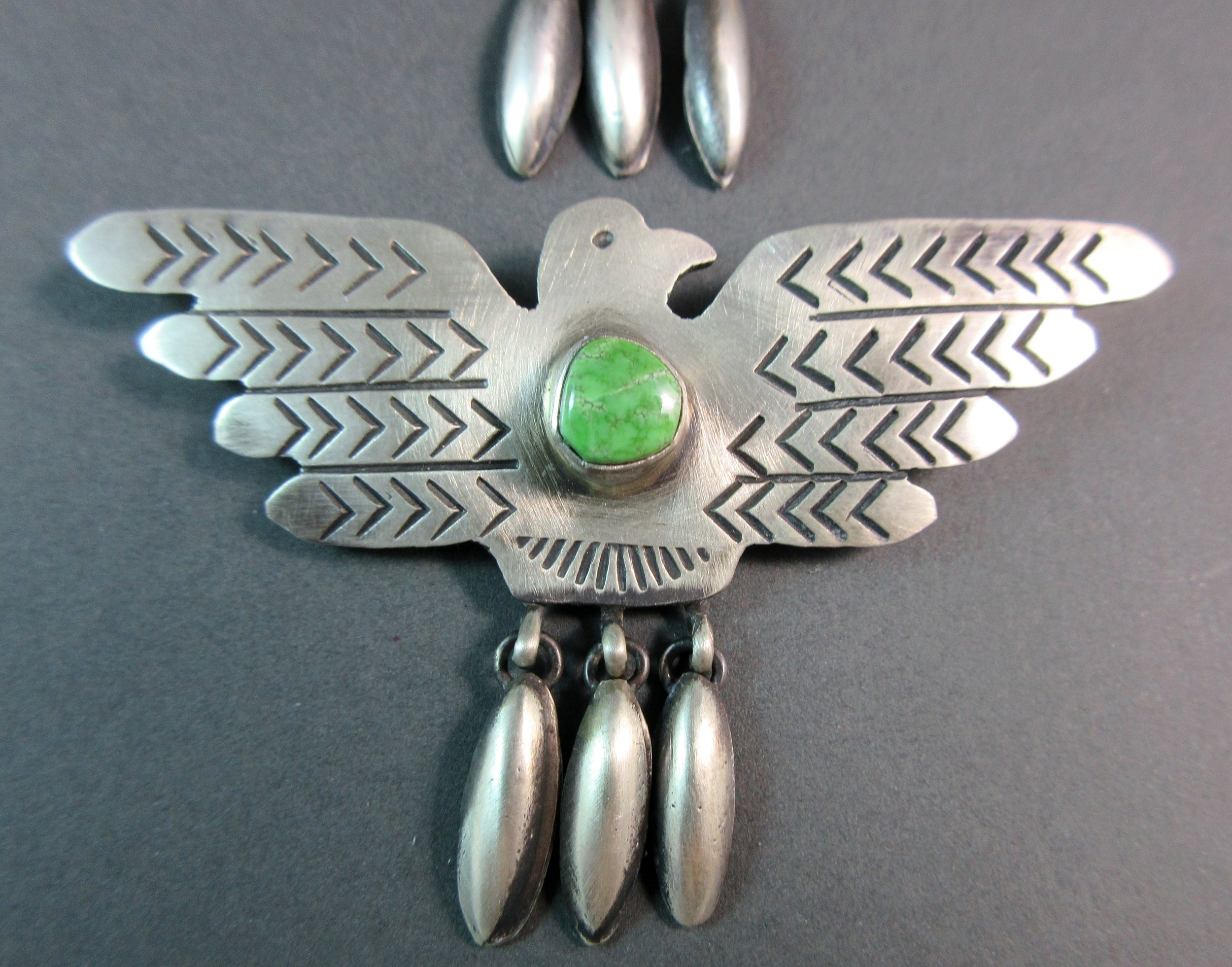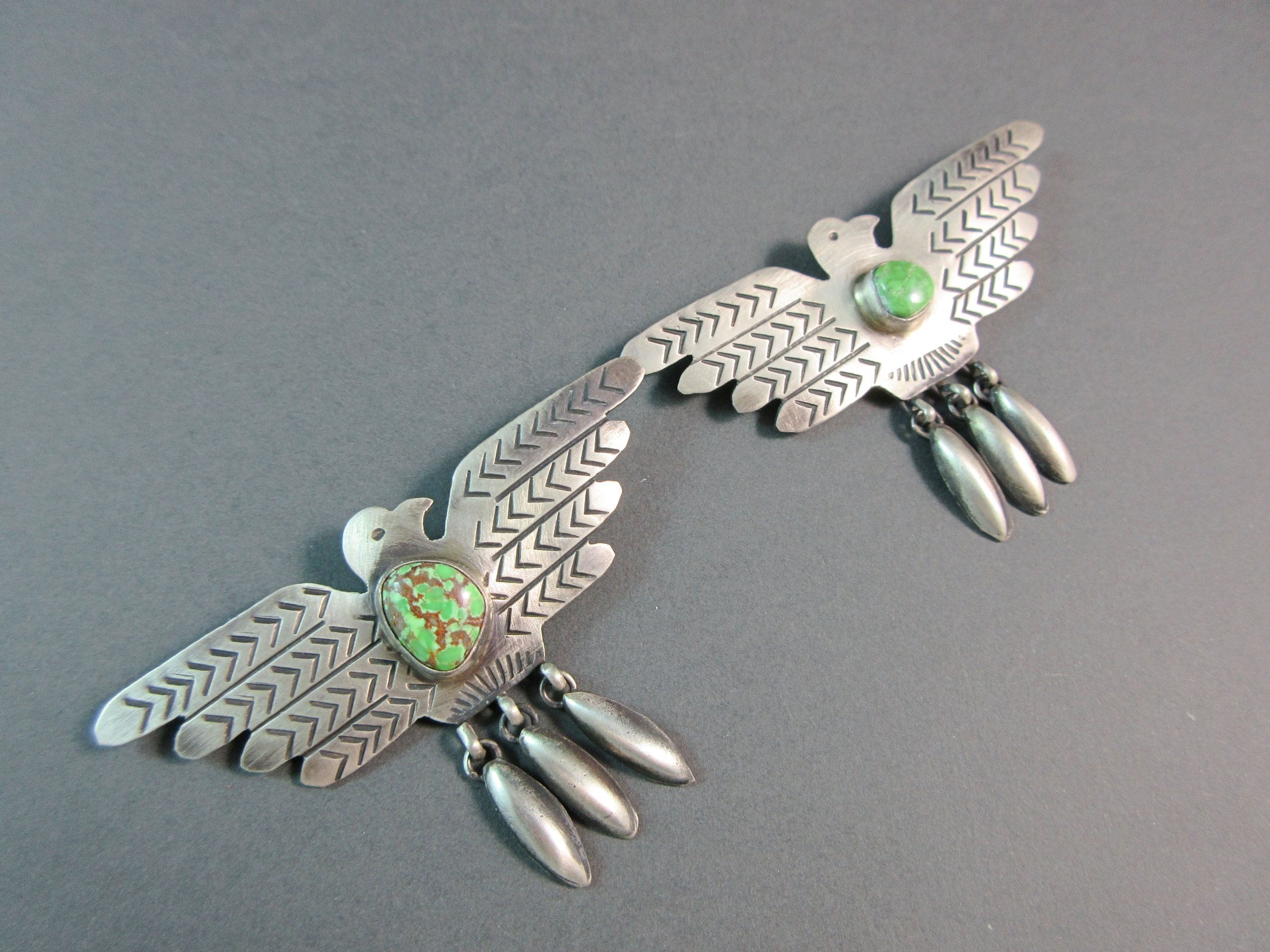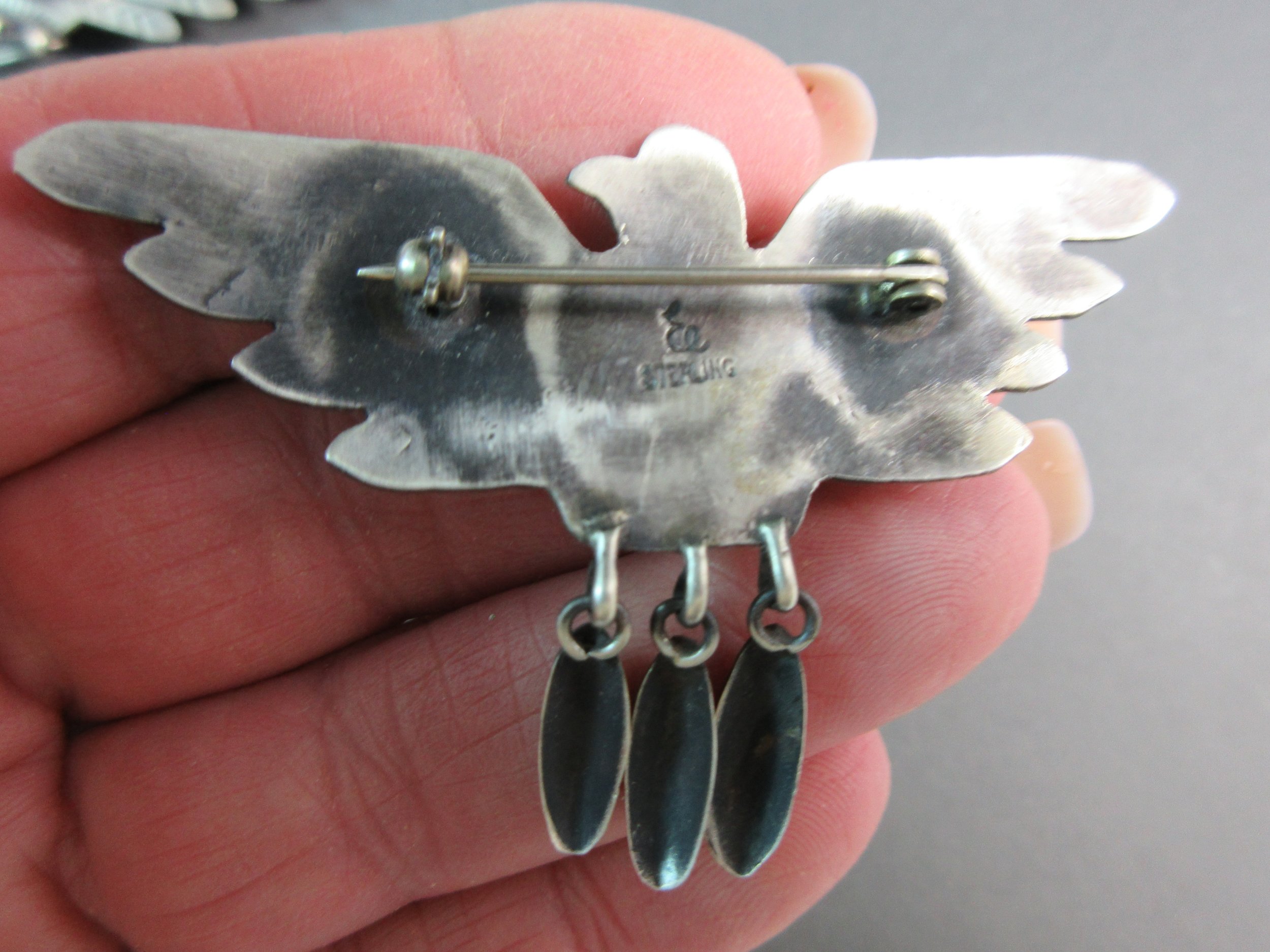 Navajo ETTA ENDITO Green Carico Lake Turquoise Vintage Revival Sterling Old Style Thunderbird Pin
READ ABOUT ETTA IN THE "ABOUT THE ARTIST" CATEGORY!
Choose between either the larger stone or smaller when purchasing
DESCRIPTION:
Etta takes us back to back to another time period,when the great Thunderbird was the most popular thing made into jewelry!
Made totally from scratch,this is designed where the wings have a wide wing span,that graduate down in size & are hand stamped to show the birds definition.Sitting in the center of this vintage finished pin,sits a gorgeous cabochon of green Carico Lake turquoise.Marquise shape dangles are used as an additional accent.
Perfect for man or woman! Place this on a hat,a tie,a coat,sweater,shirt or possibly a purse!(depending on how thick the material is,of course!)
ARTIST:Etta Endito
TRIBE:Navajo
MEASUREMENTS:2-1/2"Wide X 1-3/4"(With Dangles)
WEIGHT: 10.5 Gram Range on Both
MATERIAL: Natural Gem Grade Green Carico Lake Turquoise
CUT:Free Form
TURQUOISE SIZE: Bigger:10.7 mm X 8.5 mm~~~~Smaller: 7 mm X 6 mm
METAL:Sterling
METAL FINISH:Matte~Oxidized~Vintage Revival Finish
HALLMARK:E"/Sterling