KURTMEN~ Brown Distressed Italian Leather ~Nevada Turquoise Saguaro Cactus Crossbody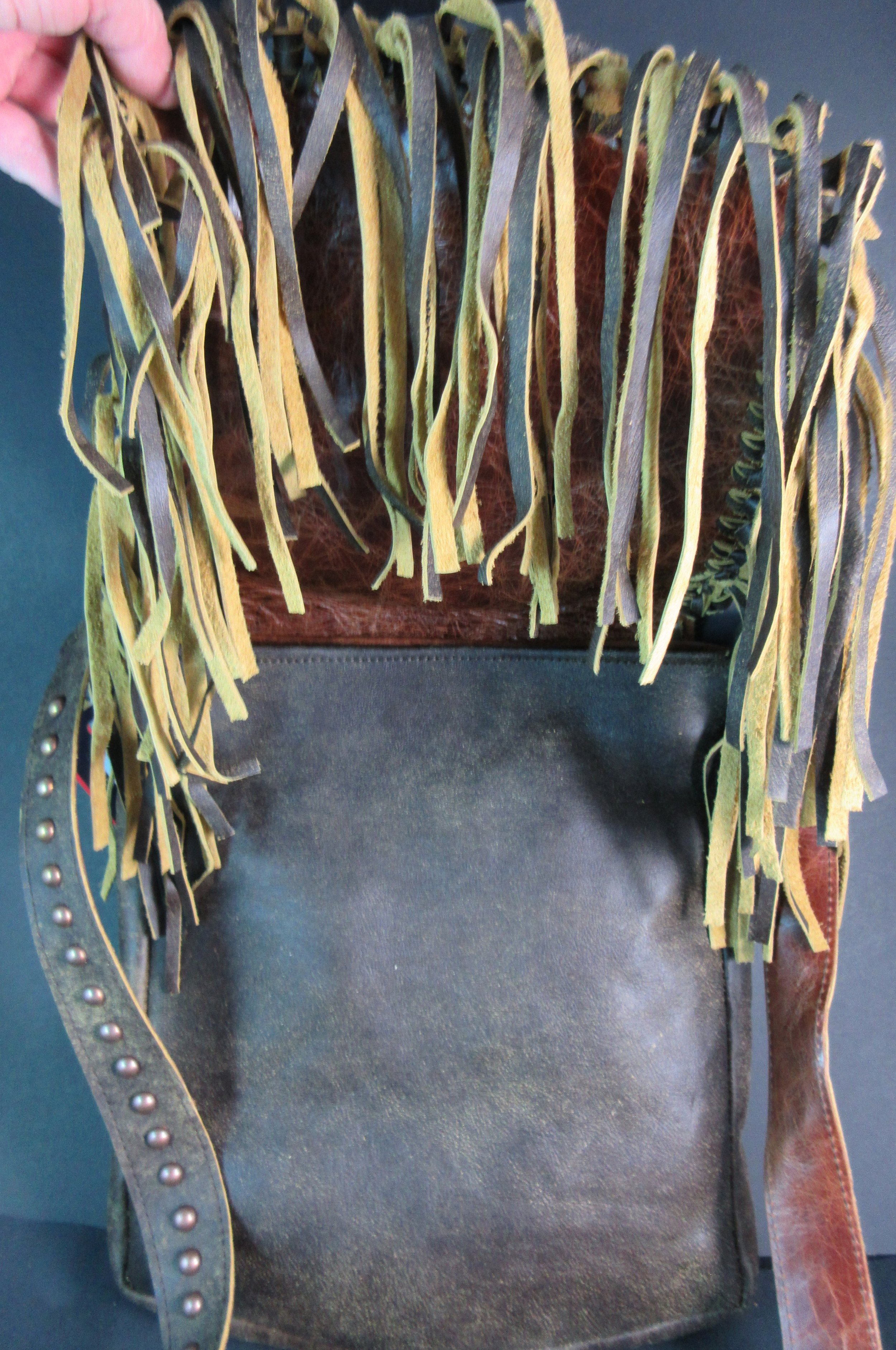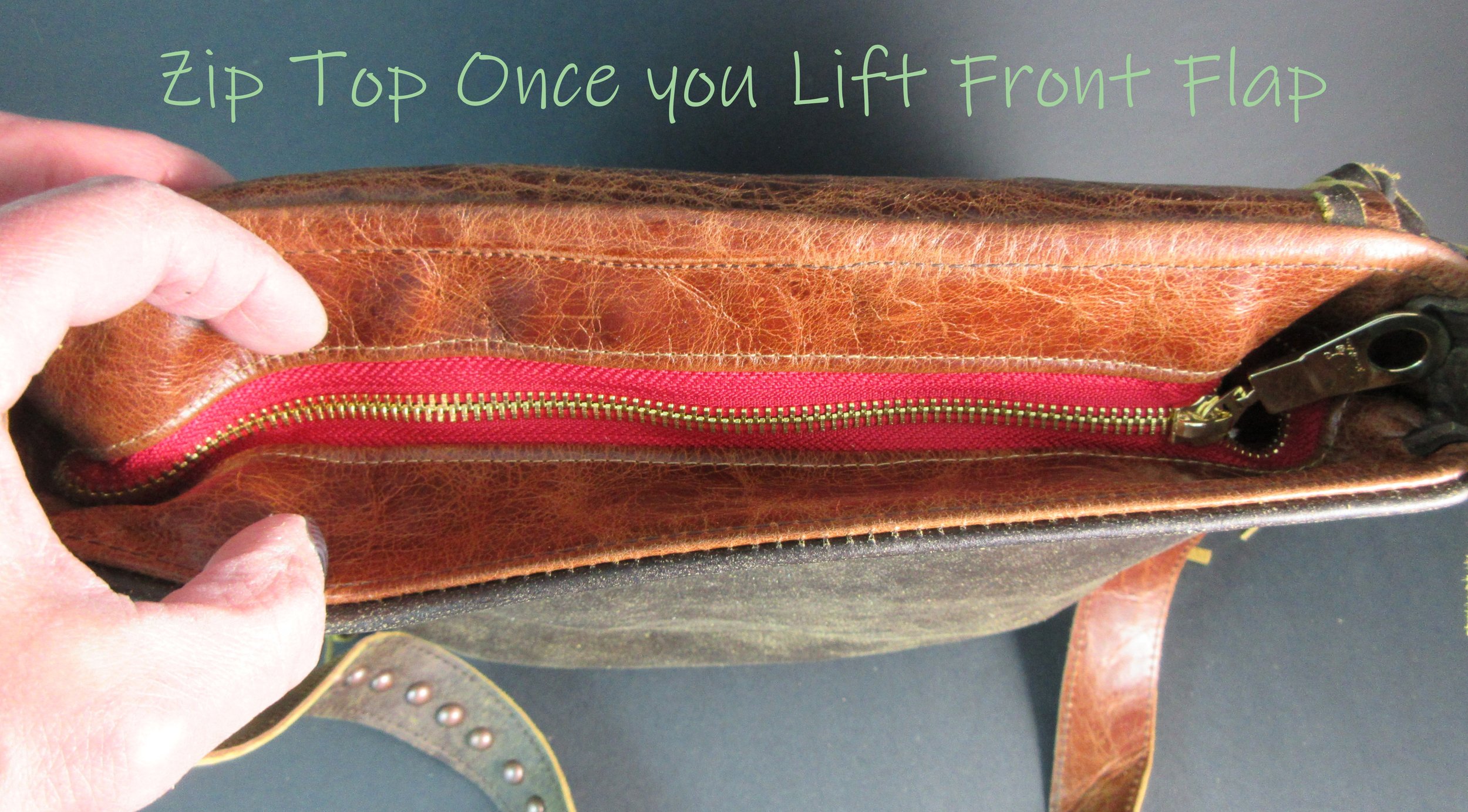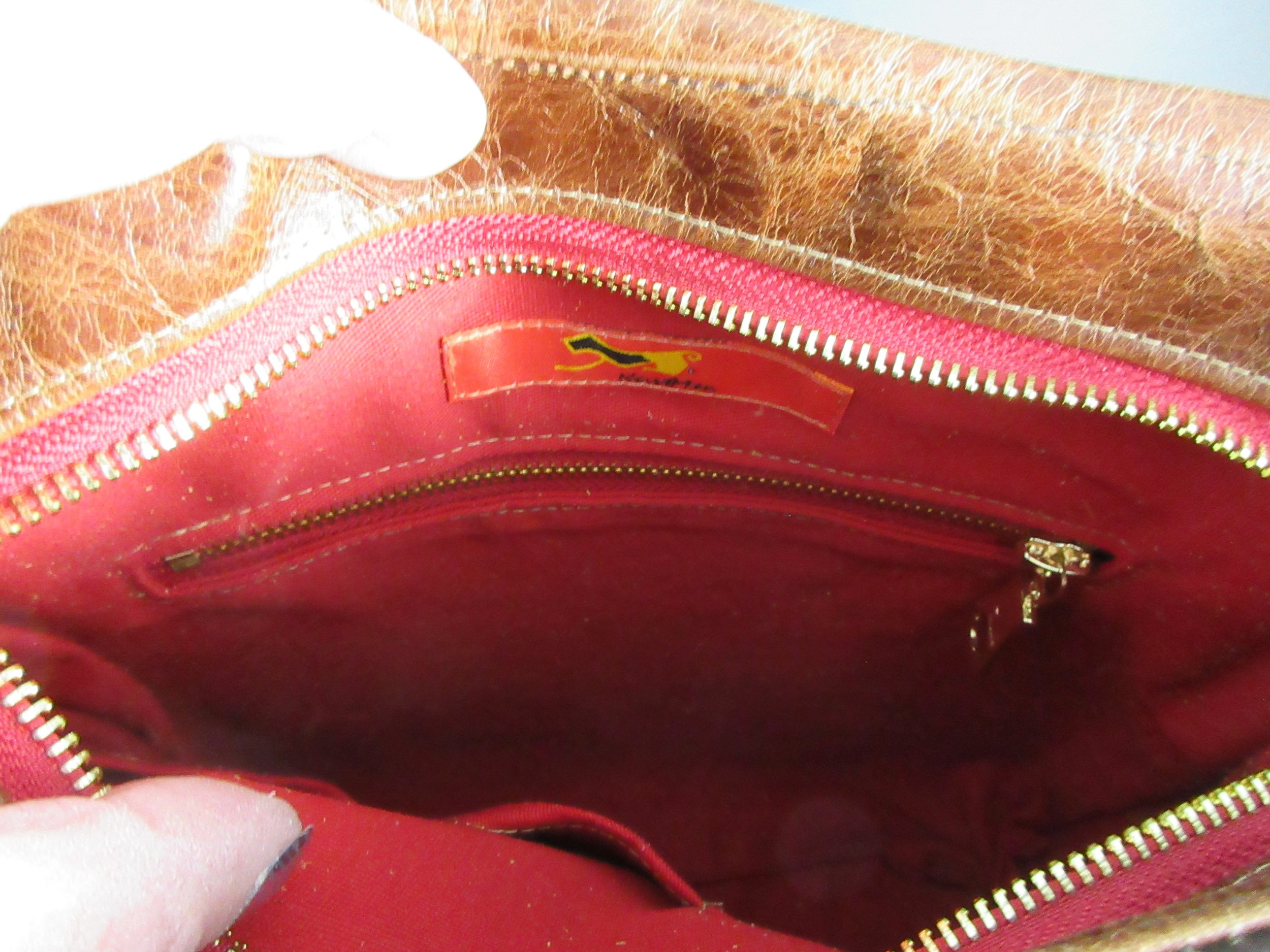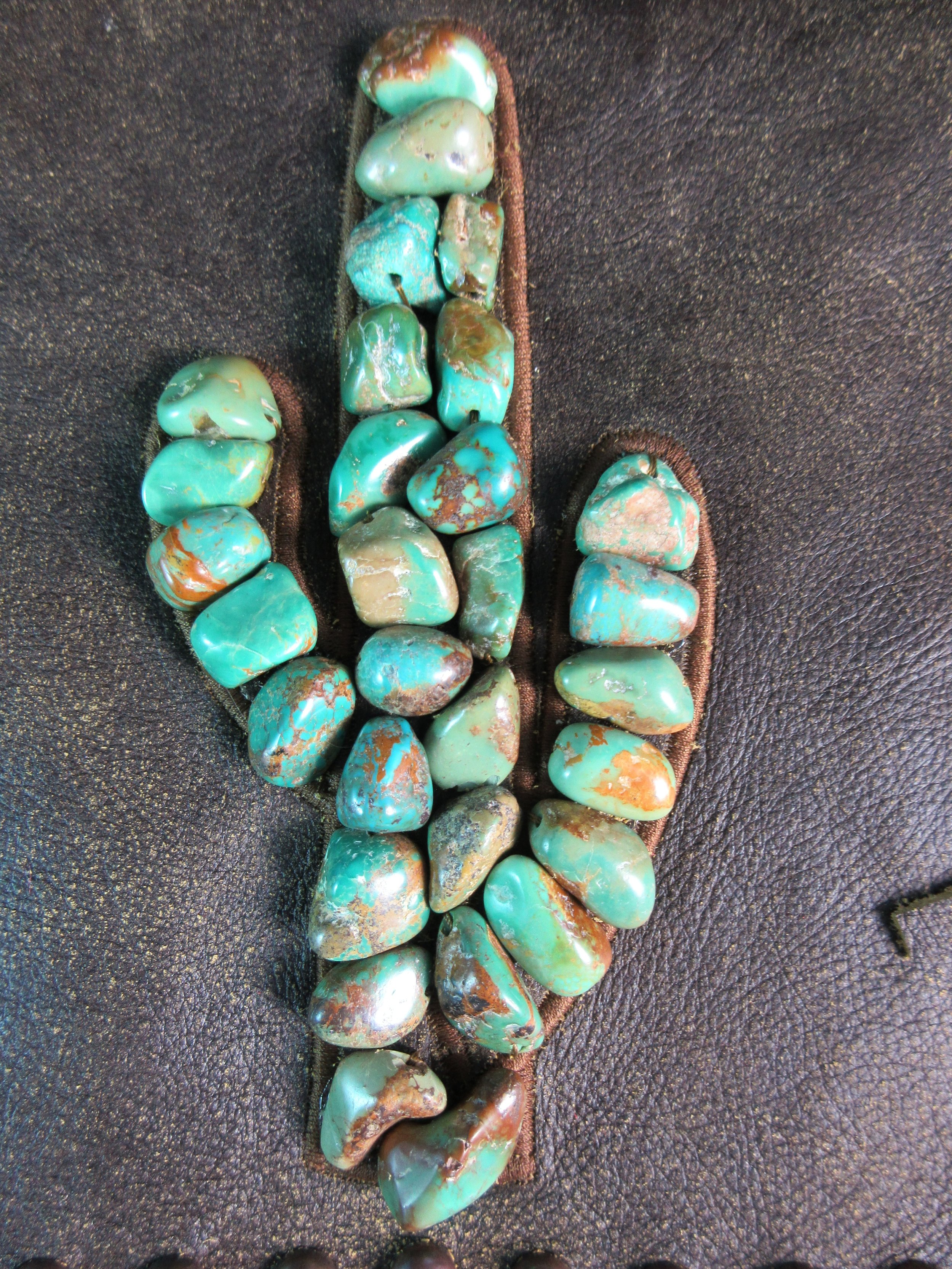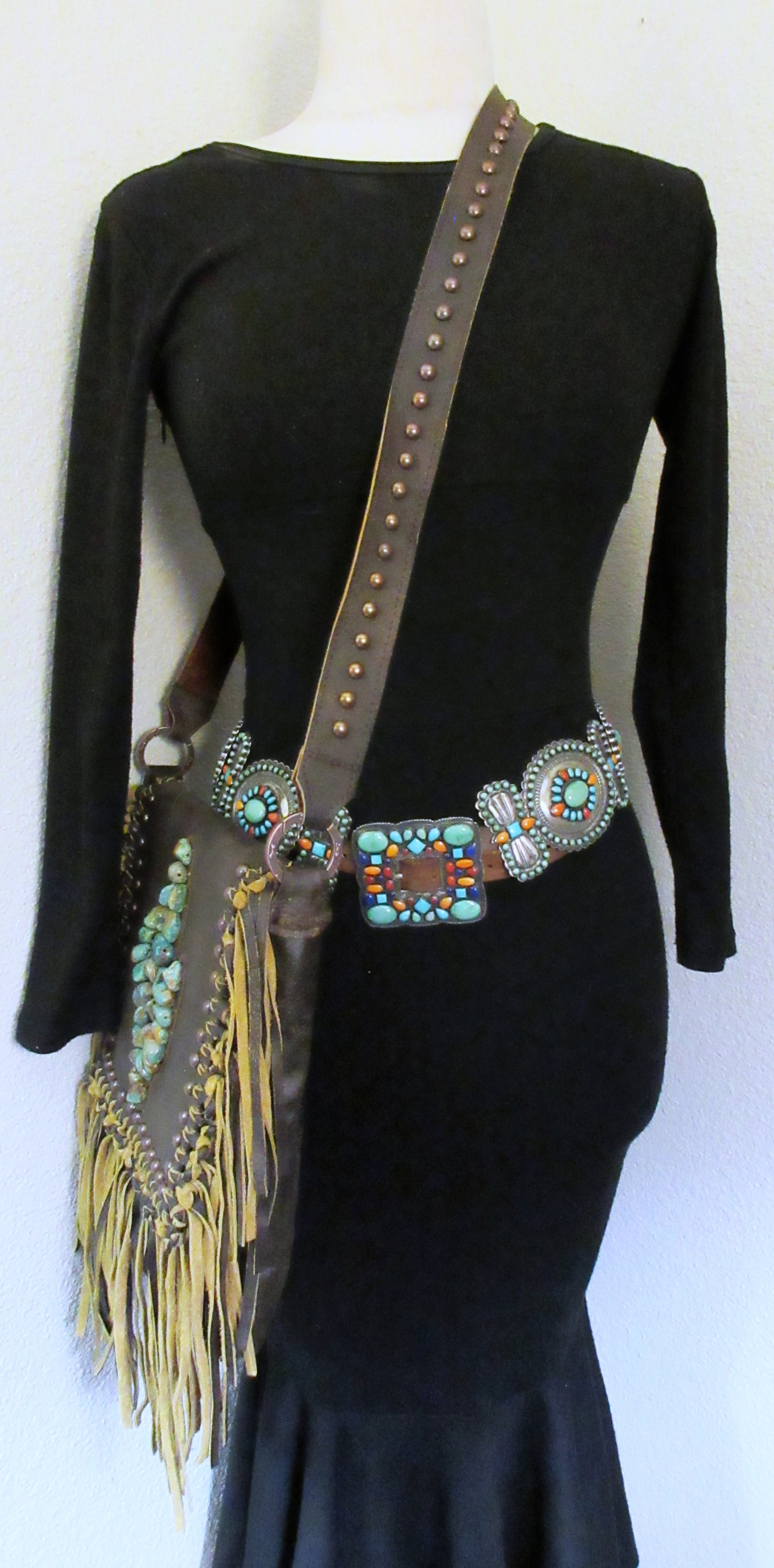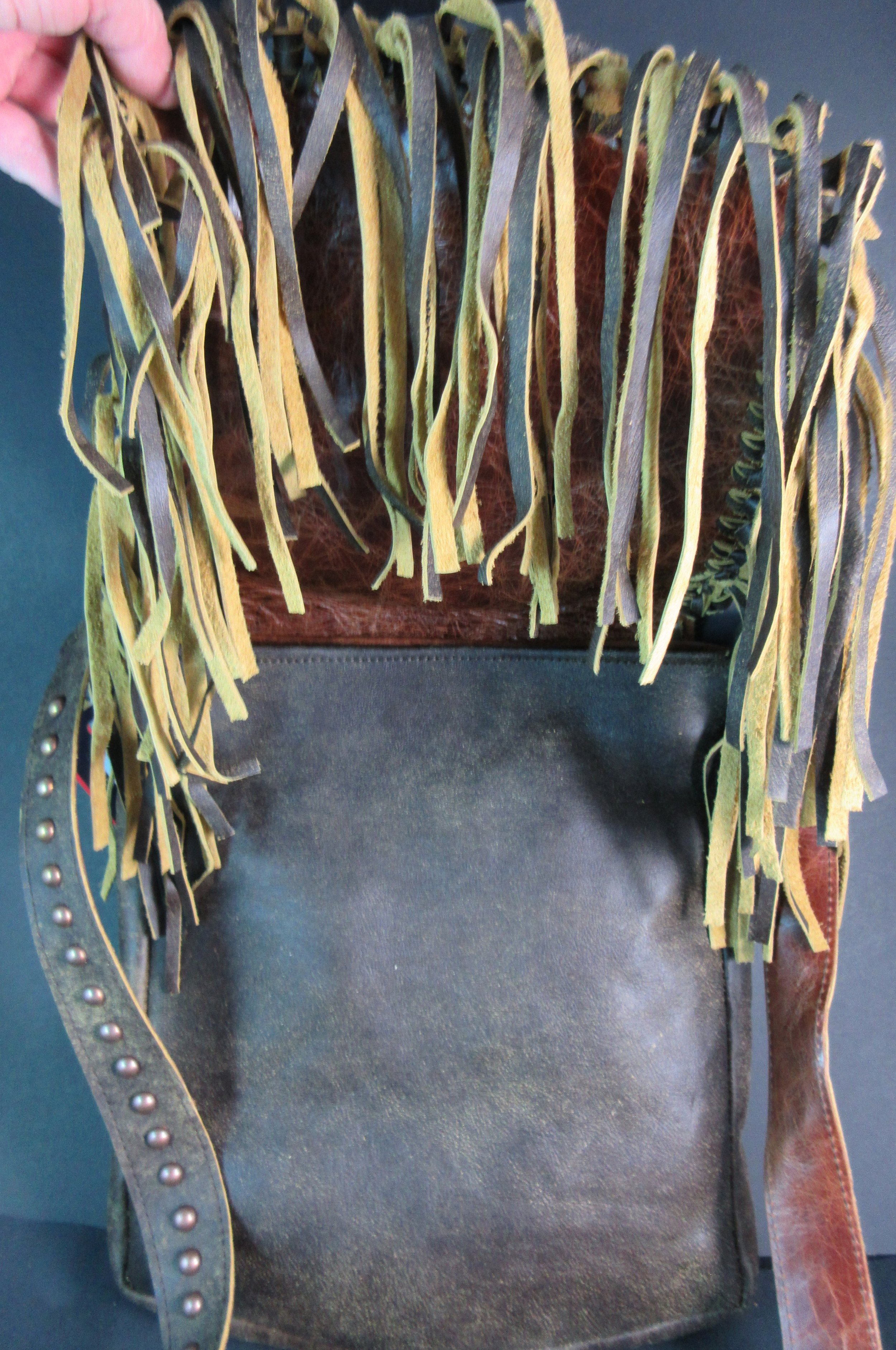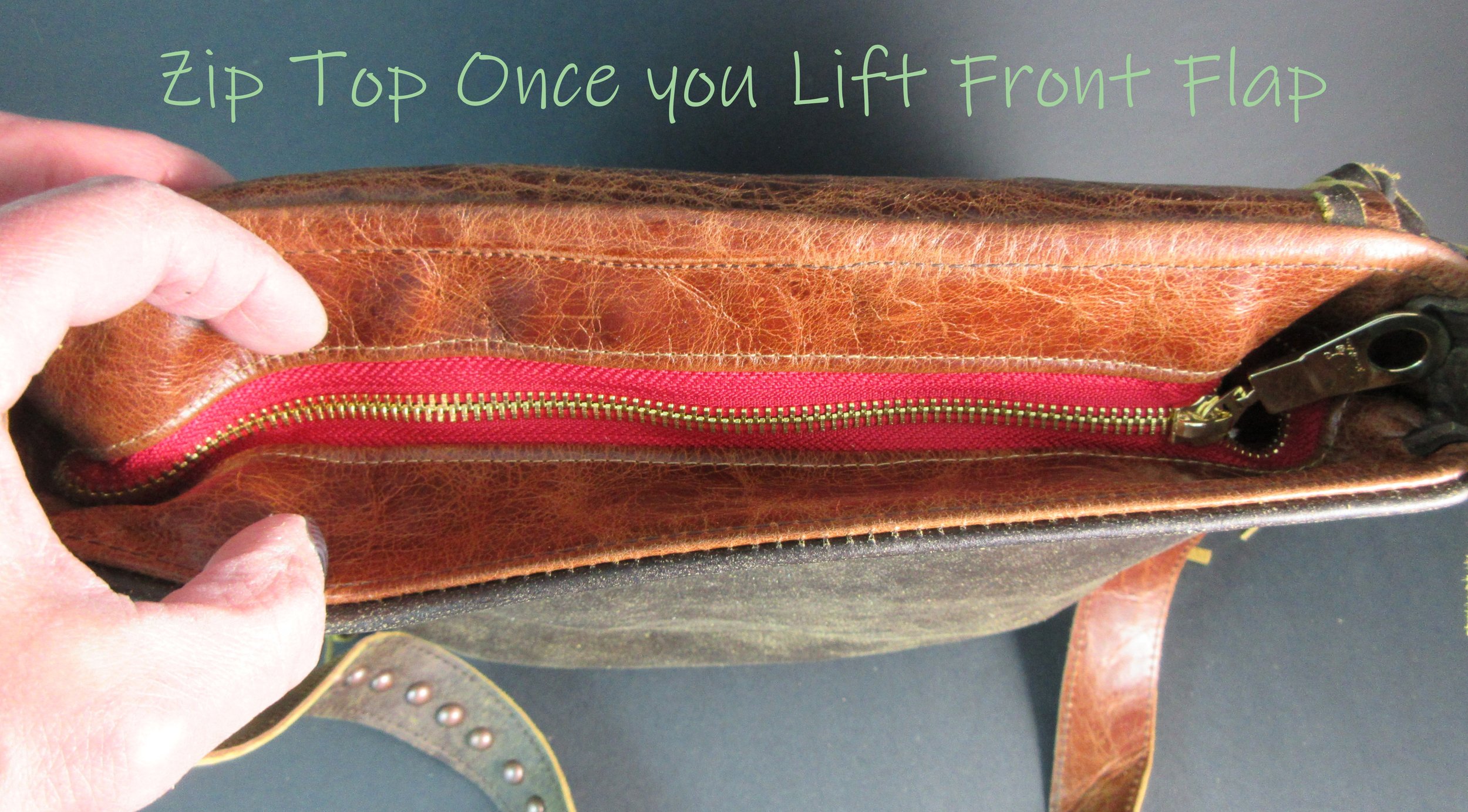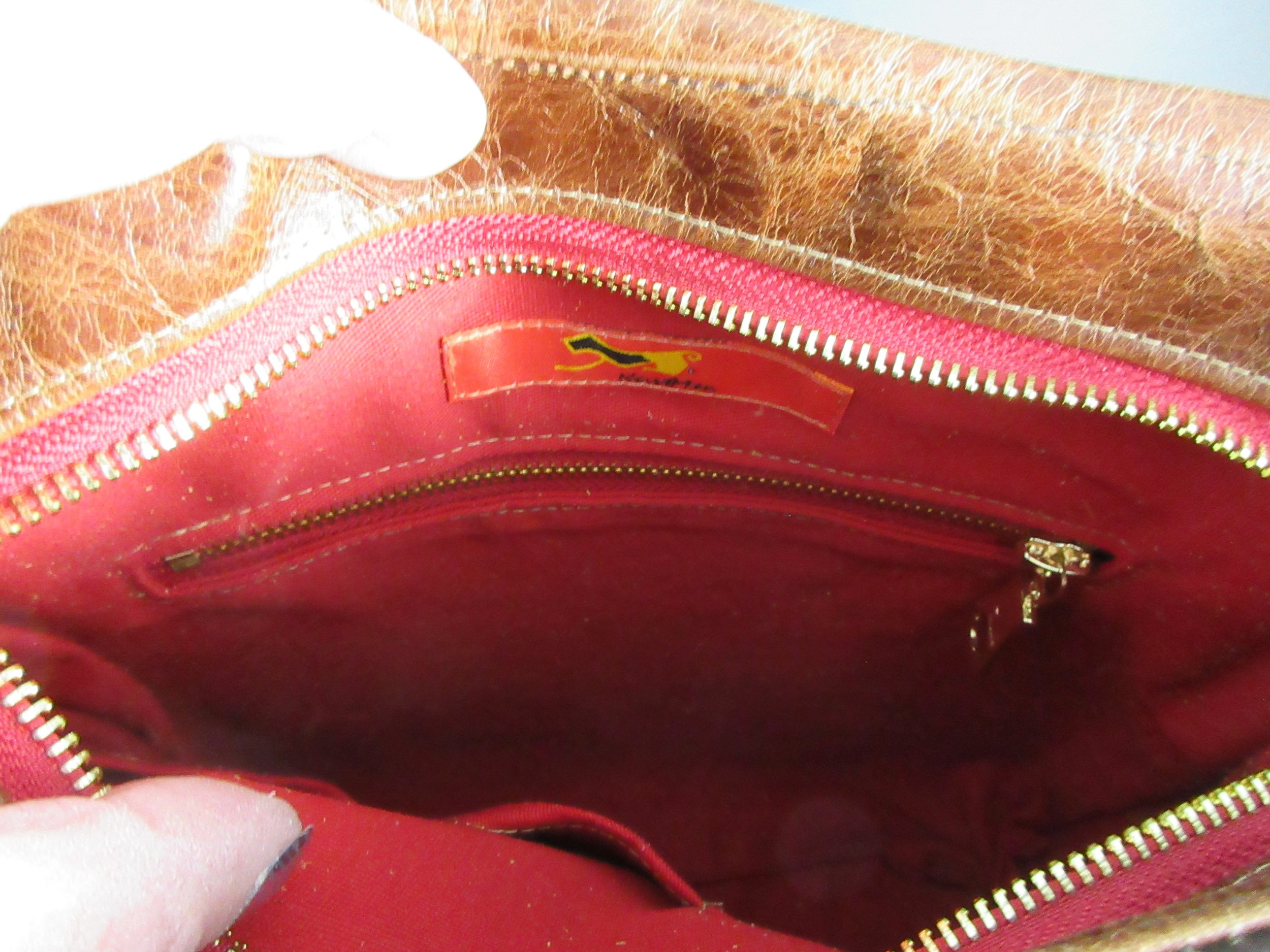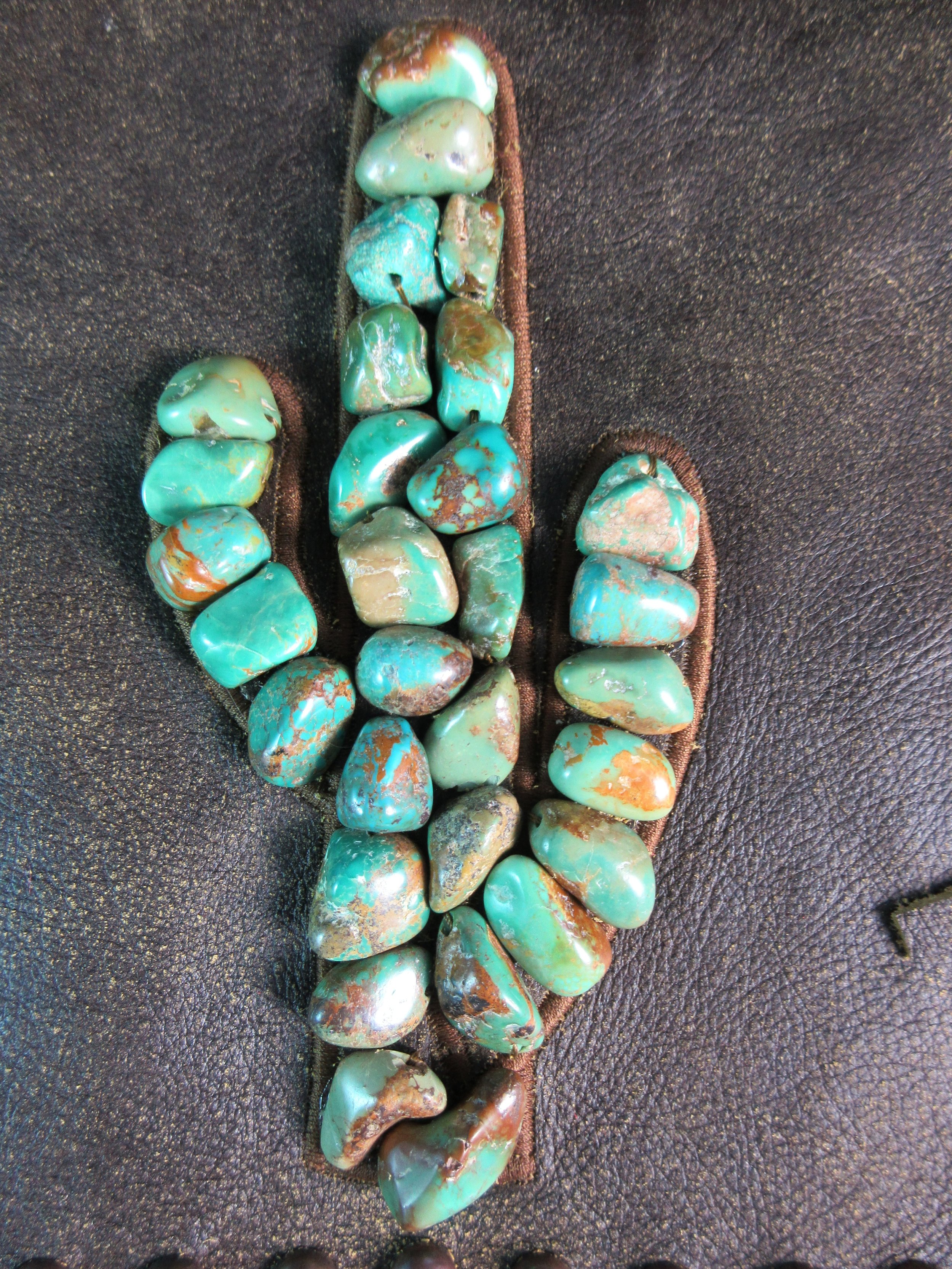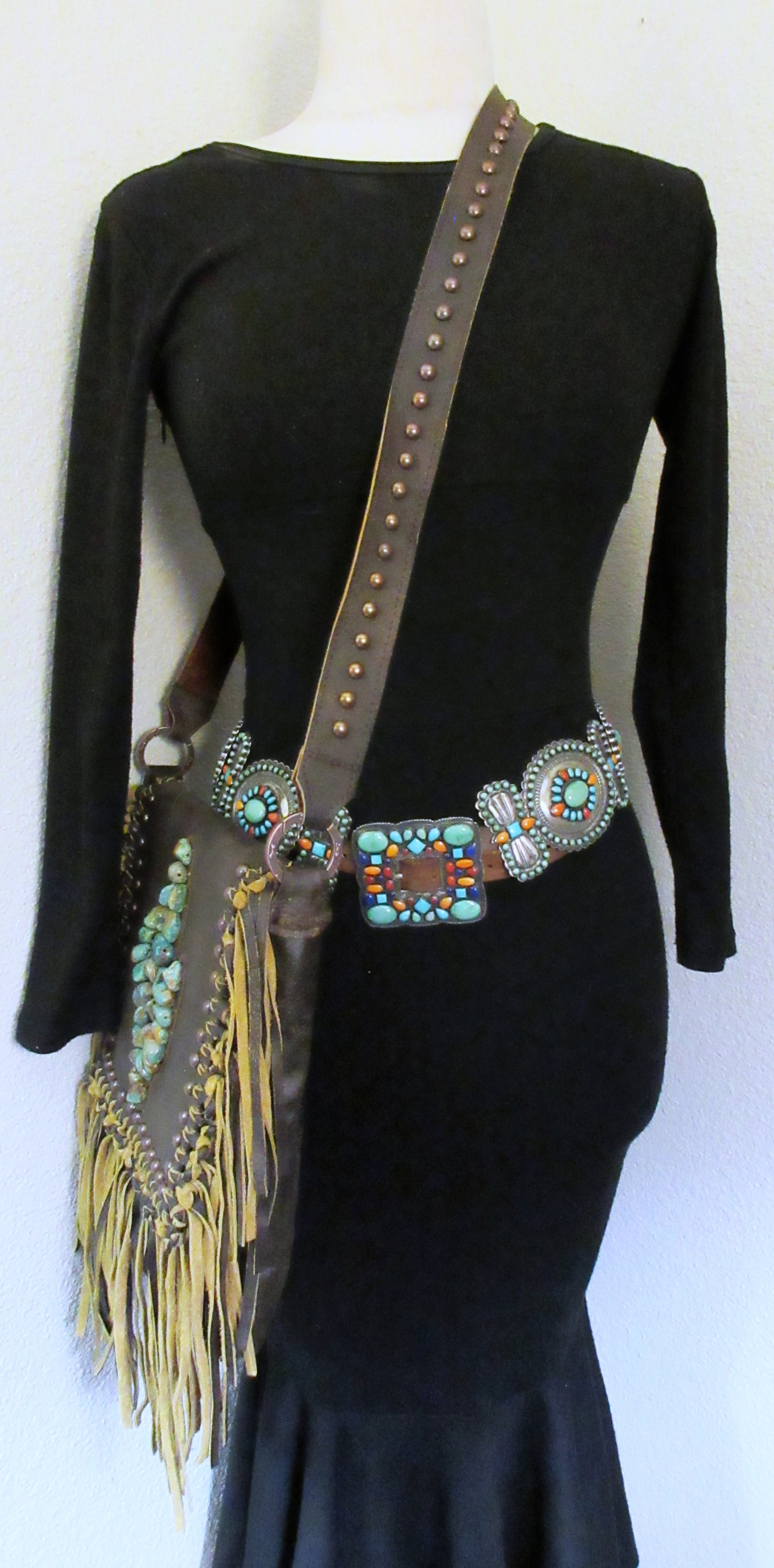 KURTMEN~ Brown Distressed Italian Leather ~Nevada Turquoise Saguaro Cactus Crossbody
Designed with a buttery soft brown distressed Italian leather that is made undeniable Arizona/Western look!
Kurtmen didn't play around when it came to the turquoise that is made in the shape of the Arizona Saguaro cactus! They are real chunks of Nevada turquoise that are nice & chunky & are sewn down into the leather.
The Saguaro front flap lifts up & is reinforced with a panel of leather on the underside of the flap to help give weight to the flap.(See photos) There are 2 open compartments in the interior,as well as a 6-1/2" zipped compartment.
Patinated coppery studs are placed evenly along the wide shoulder strap,as well as a accent that follows the shape of the flap.The strap is super comfortable when you carry a lot,because of the width.
Kurtmen calls this the "Traveler' & personally,I consider the crossbody to be one of the safer style purses,especially when traveling or while out shopping because of that heavy front flap & then once opened,it has a zipper.. And once you throw it over the shoulder, you don't have to keep track of it & your hands will be free to carry whatever you need!
Whether your Arizona proud or just a cowgirl at heart,this will be the purse that will give you all the validation you need!
"Made in the heart of Texas"!
PURSE MADE BY: KURTMEN
HAND MADE IN: HEART OF TEXAS,USA
COLOR:DISTRESSED VINTAGE STYLE BROWN
TECHNIQUE: WHIP STITCHING,HAND KNOTTING,STUDDING,SEWING,LOVE & TIME
MATERIAL: REAL NEVADA TURQUOISE-FINE ITALIAN BROWN LEATHER~COTTON INTERIOR
PURSE LENGTH: 12" WIDE RANGE
PURSE HEIGHT:11-1/2" RANGE
STRAP DROP: 21"
STRAP WIDTH: 1~3/8"
DEPTH: 2" (EXPANDABLE)
CLOSURE: FRONT FLAP/INSIDE ZIP
STYLE: WESTERN STYLE-TURQUOISE SAGUARO CACTUS FRINGE CROSSBODY/SHOULDER
Comes with Purse sleeve
PLEASE NOTE:
Real leather is a natural product. It breathes, it's warm and has individual characteristics which are the natural charm and beauty of hide. As a natural product however, it will often display traces of the animal's past life, such as brand marks, wrinkles, veins, healed scars and differing fibre density.