Kurtmen Designs / XOXO Art ~" Pueblo Dragonfly"~ Italian Leather~ Crossbody OR Clutch ~2 Color Choices!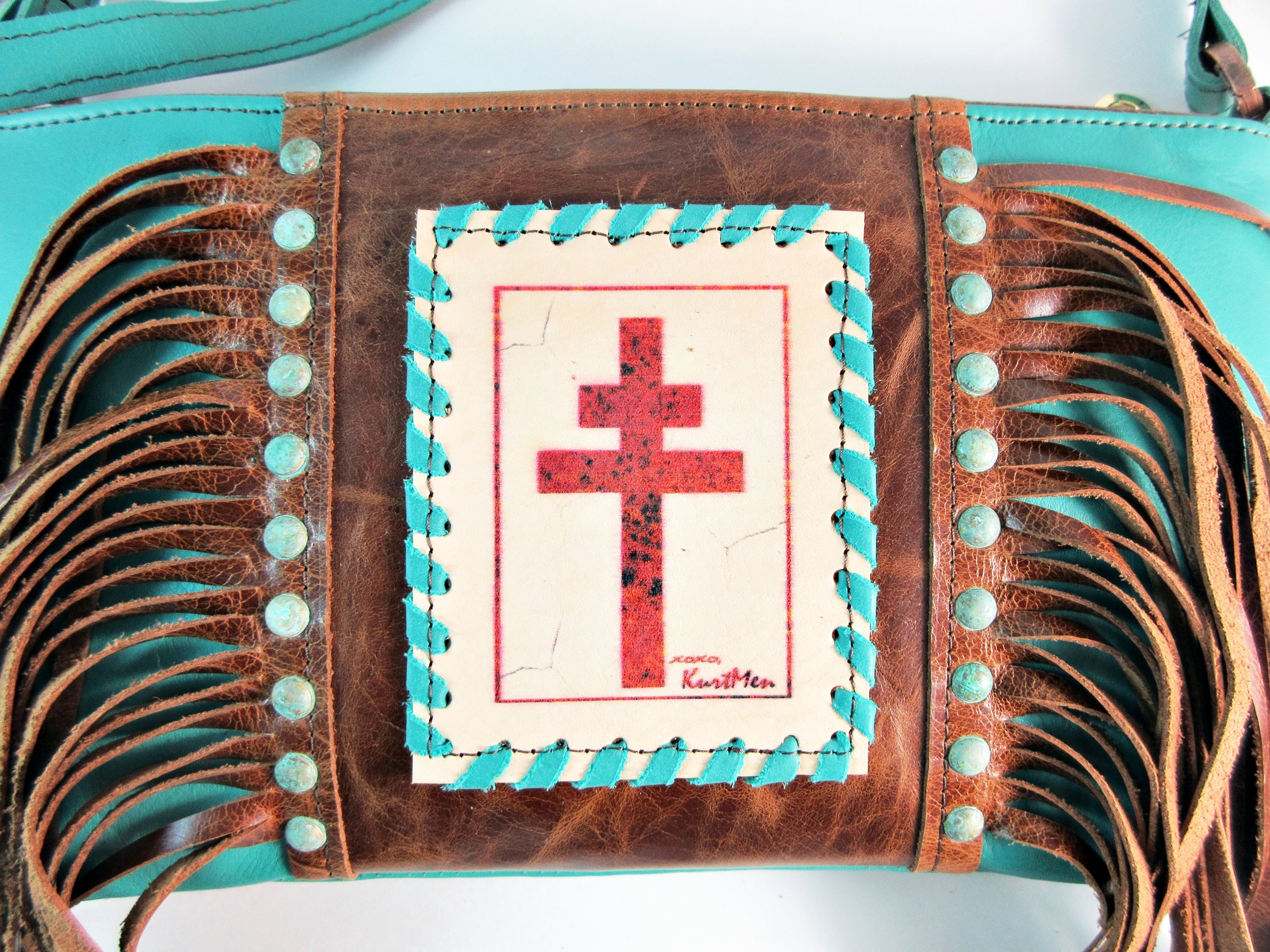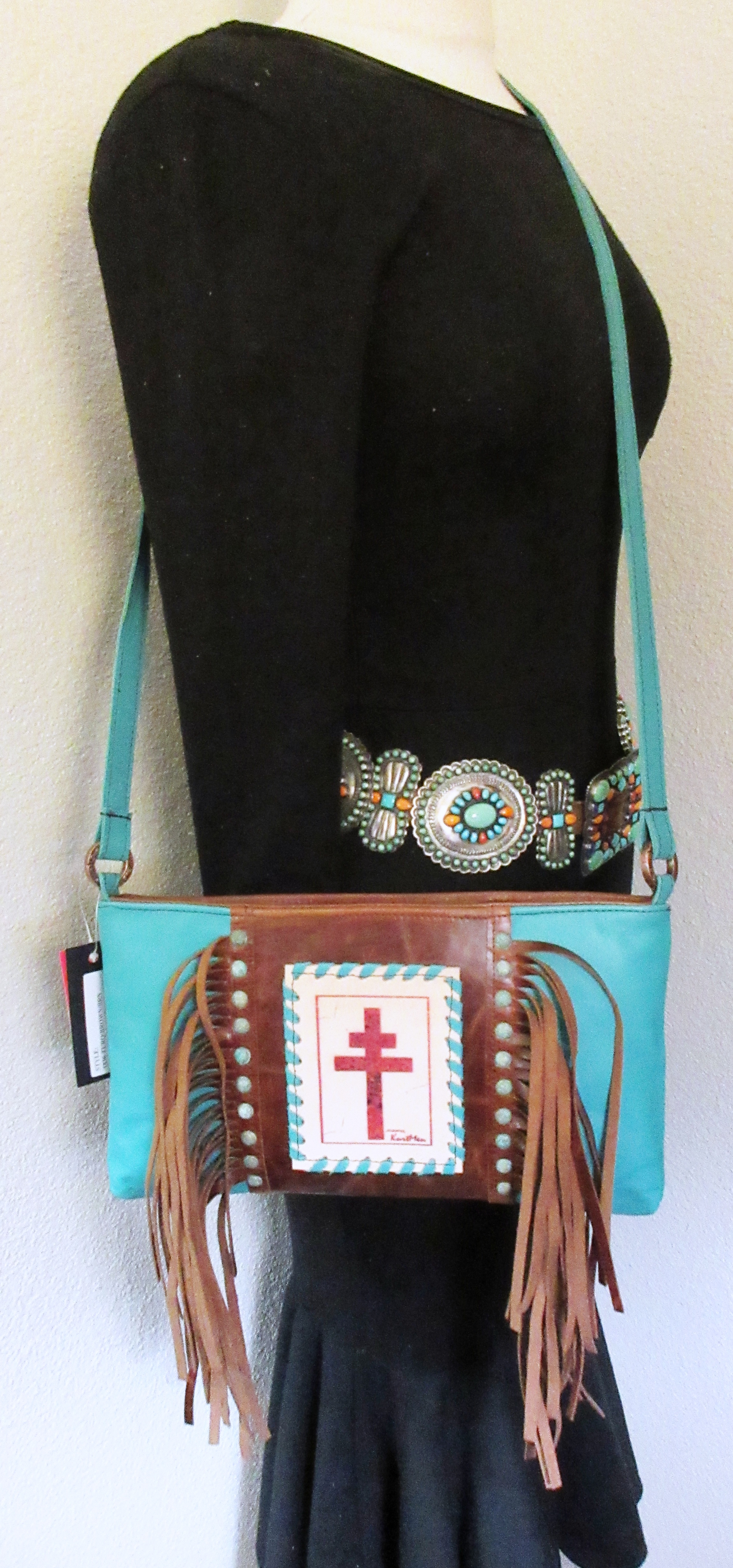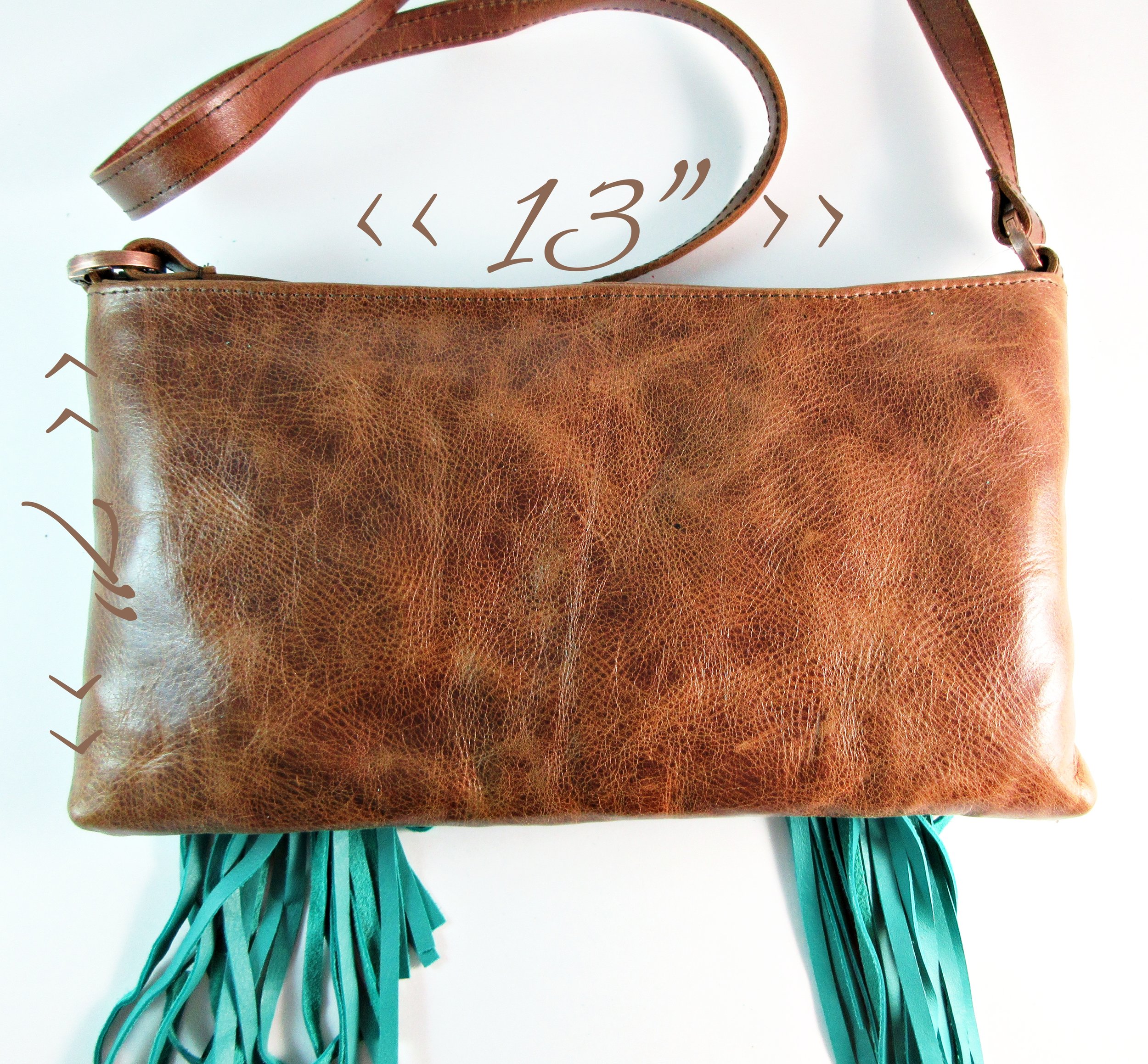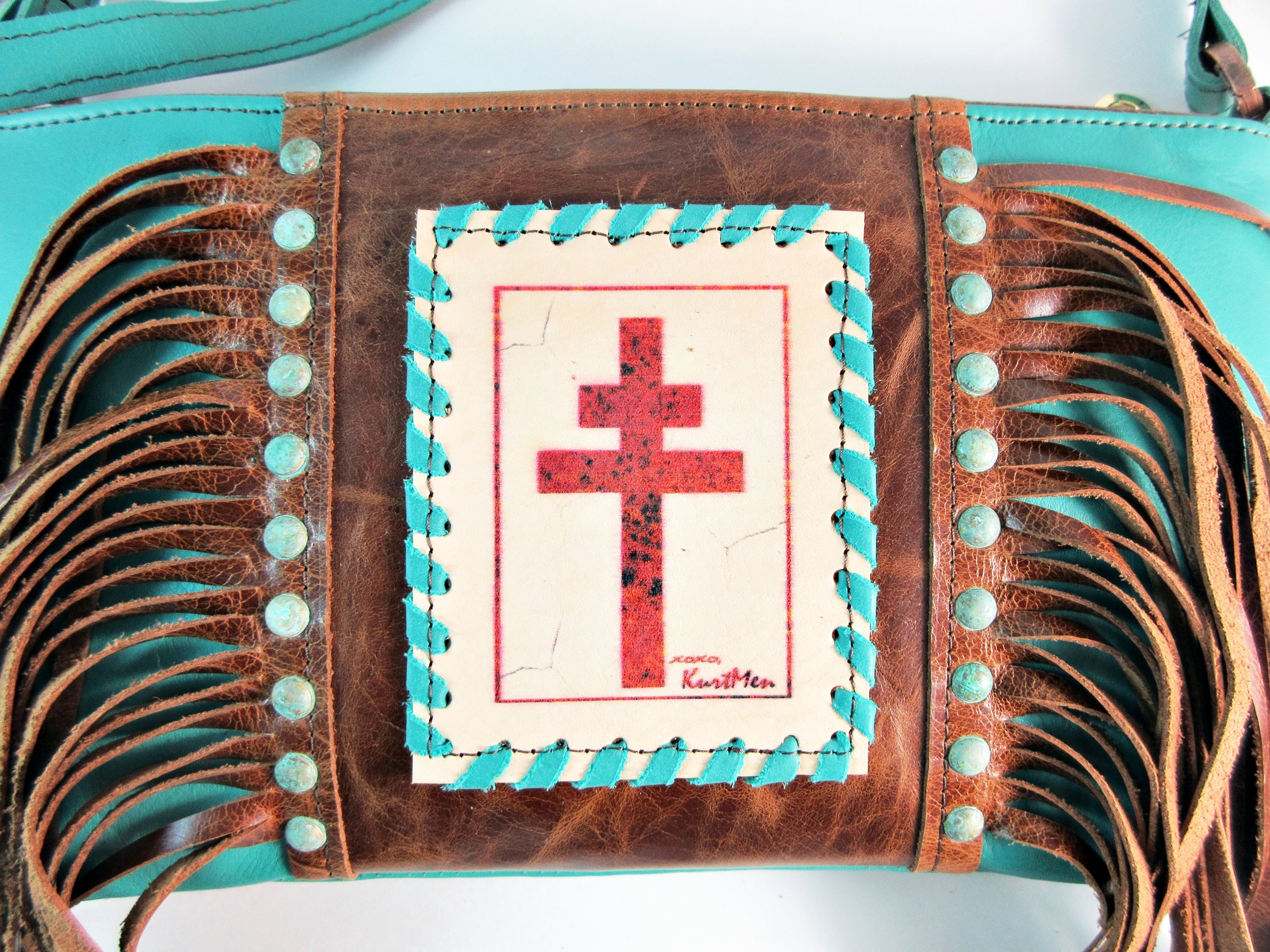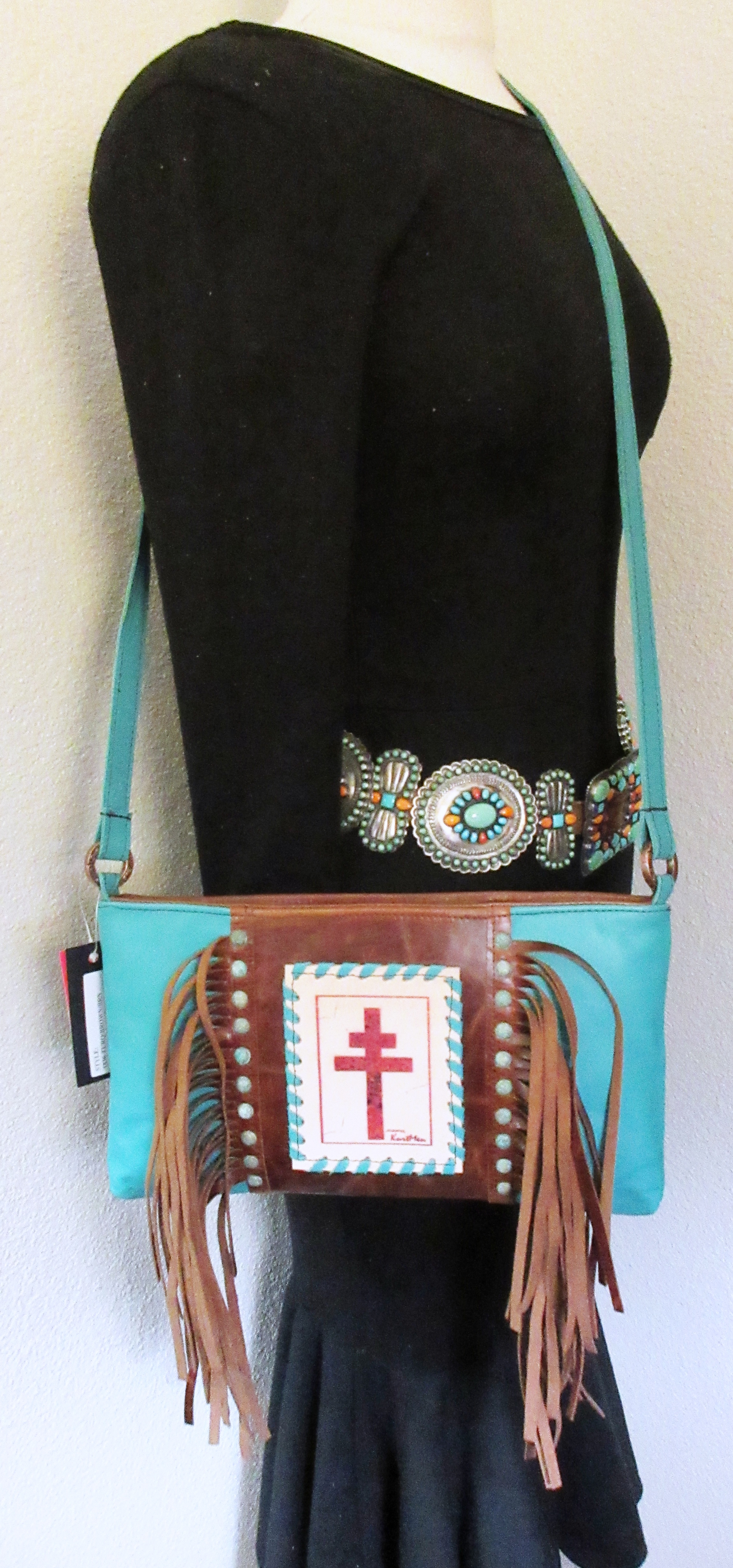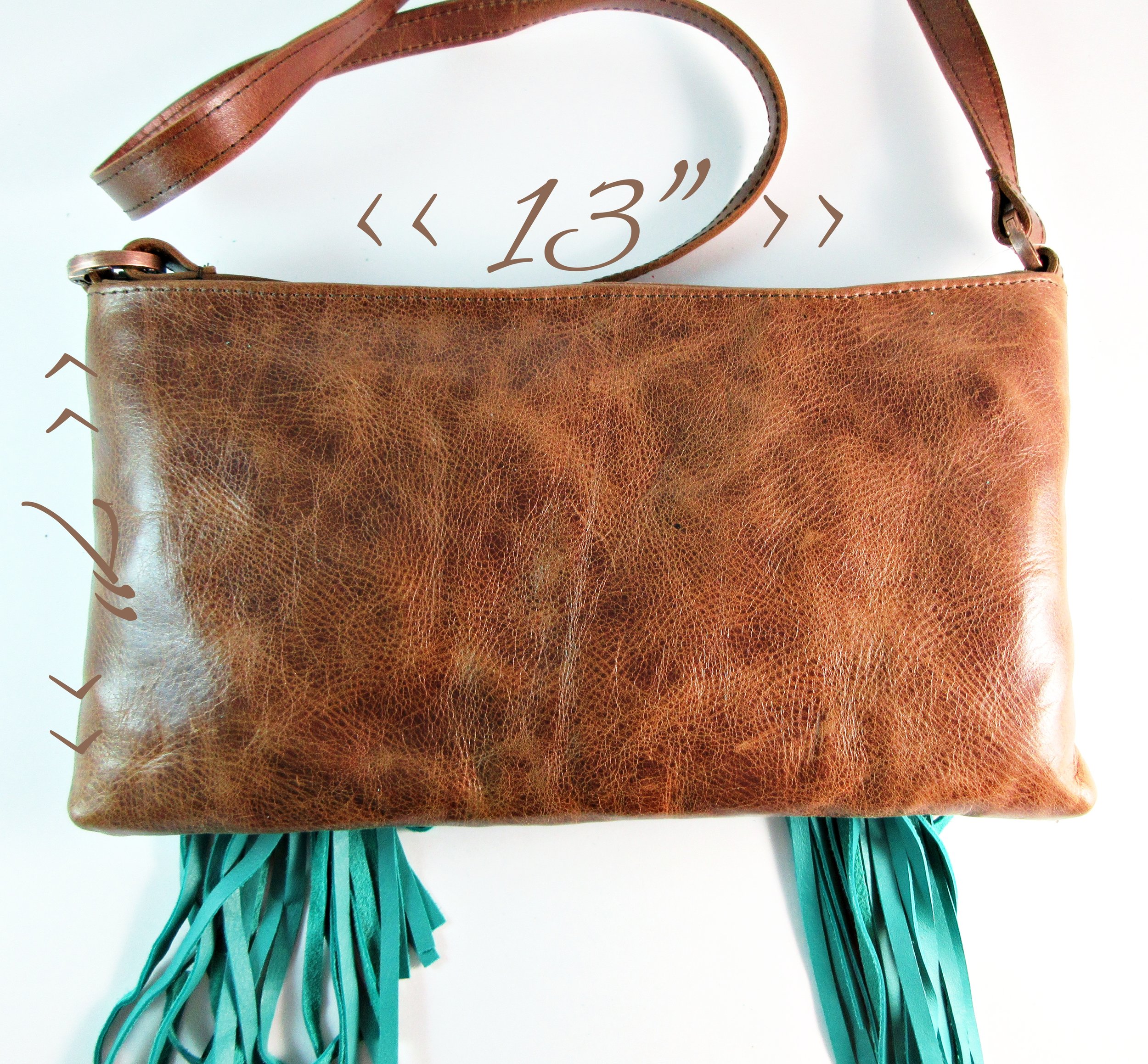 Kurtmen Designs / XOXO Art ~" Pueblo Dragonfly"~ Italian Leather~ Crossbody OR Clutch ~2 Color Choices!
CHOOSE FROM THE TURQUOISE BASE/BROWN FRINGE OR THE BROWN BASE WITH TURQUOISE FRINGE!
~~~~~~~~~~~~~~~~~~~~~~~~~
ABOUT KURTMEN DESIGNS & XOXO ART:
Last October, Kurtmen Leathers collaborated with the talented artistry of XOXO Art & not only used some of their established art pieces,but went on to create new pieces of art where the 2 companies worked together on.All of XOXO's art is hand drawn by pencil,charcoal,watercolor & then the art is transferred onto Kurtmen's fine Italian leather!
Their paintings have these wonderful vintage style Mexican theme's, with many of them having the focus more on the Arizona border region..Add Kurtmen's incredible western edge to each & you will have a bag that is a sure guarantee that you will be able to cherish for years & have fun with!!
~~~~~~~~~~~~~~~~~~~~~~~~
ABOUT THE PUEBLO DRAGONFLY DOUBLE BAR CROSS:
The cross design has many given titles,but is mainly known as the "Isleta Cross"..Other names are, the "Pueblo Dragonfly" as well as the "Double Bar" cross..The Isleta Cross is a very old Pueblo design associated with the Isleta Pueblo, here in NM. The double-bar cross design is said to have originated with the Moors and Spaniards. But if you do your research,you'll find it also dates back to the lost "Mimbres" of southern NM who also used this symbol in their pottery in the early "AD" period..
~~~~~~~~~~~~~~~~~~~~~~~~~
DESCRIPTION:
Made with the finest Italian leather known in the industry,this purse comes with versatility! You can either throw it over your body & leave your hands free to do what ever you want,or remove the strap from the metal ring to hand carry it!
The 2 choices are basically the same,but with the colors reversed.The brown with turquoise does wonders to the overall look & combining these 2 colors together really gives this a real Santa Fe/western edge! Its the perfect size when you don't have much to carry!
With this Native American symbol,your Santa Fe style will be complete!
LABELED: KURTMEN DESIGNS/XOXO ART
HAND MADE IN: TEXAS,USA
COLOR: CHOOSE FROM TURQUOISE BASE/BROWN FRINGE OR BROWN BASE/TURQUOISE FRINGE
TECHNIQUE: HAND WHIP STITCHING,MACHINE PRESSED STUDS/PRONG SET FROM BACKSIDE,ART FRONT
MATERIAL: FINE ITALIAN LEATHER~COTTON INTERIOR
WIDTH: 13" WIDE
HEIGHT:7"
STRAP DROP: 22"
FRINGE LENGTH: 8" RANGE
CLOSURE: ZIPPER
STYLE:PUEBLO DRAGONFLY FRINGED CROSSBODY OR CLUTCH PURSE
~~~~~~~~~~~~~~~~~~~~~~~~~
PLEASE NOTE:
Real leather is a natural product. It breathes, it's warm and has individual characteristics which are the natural charm and beauty of hide. As a natural product however, it will often display traces of the animal's past life, such as brand marks, wrinkles, veins, healed scars and differing fiber density.