Kurtmen Inc.~Swarovski Crystal/ Real Black Onyx ~ Crystal Encrusted ~ Italian Leather Western Crossbody/ Clutch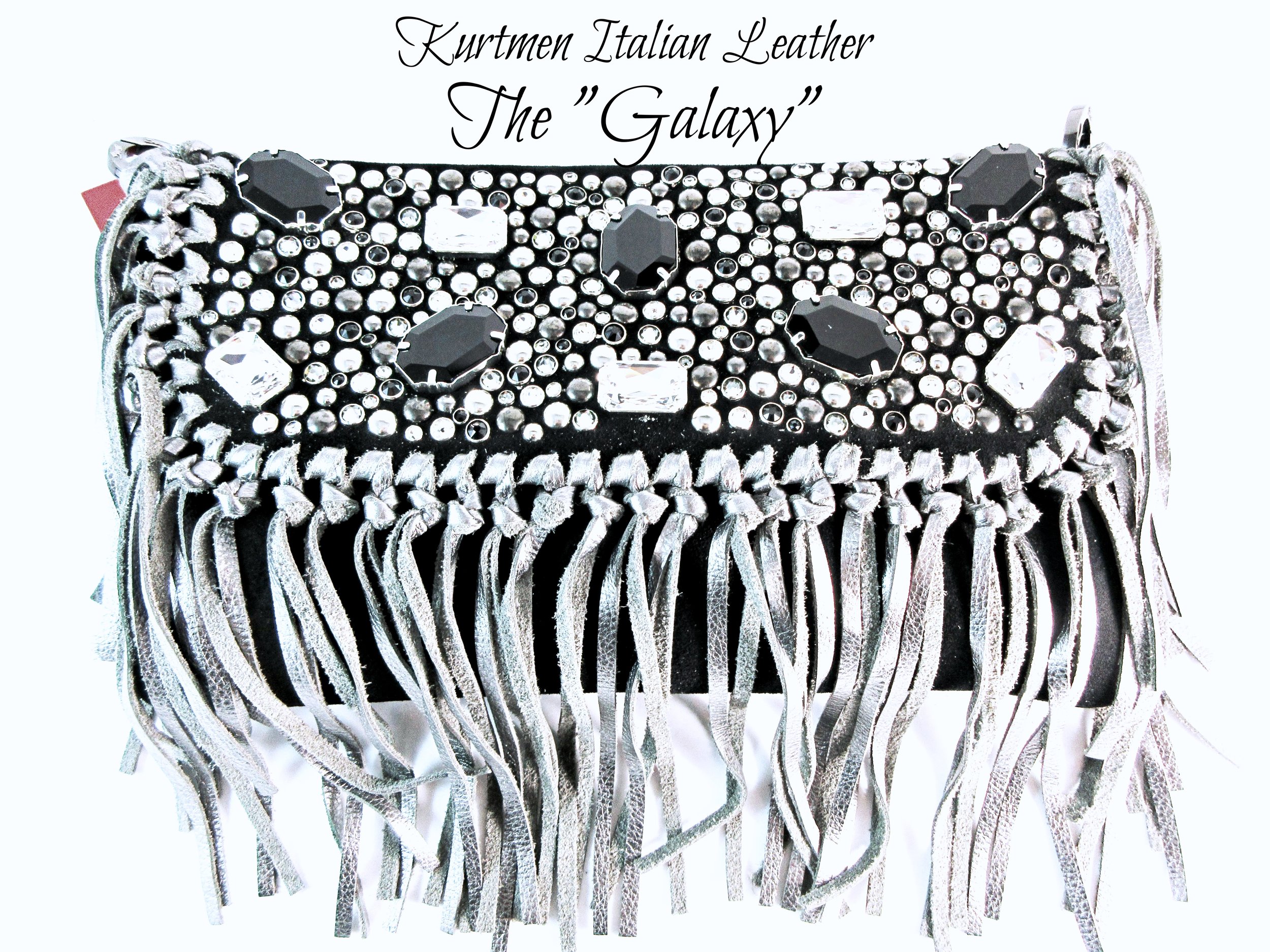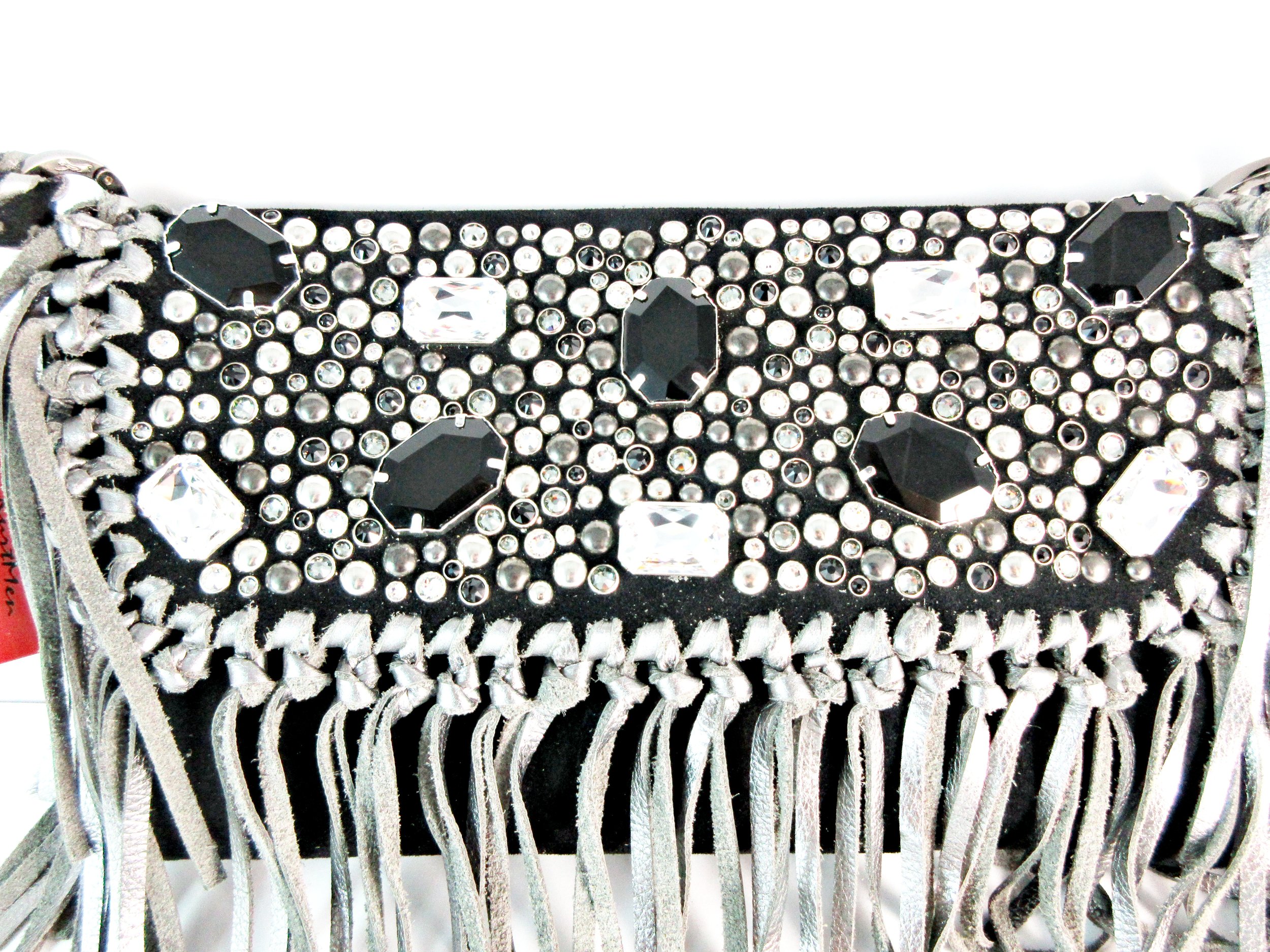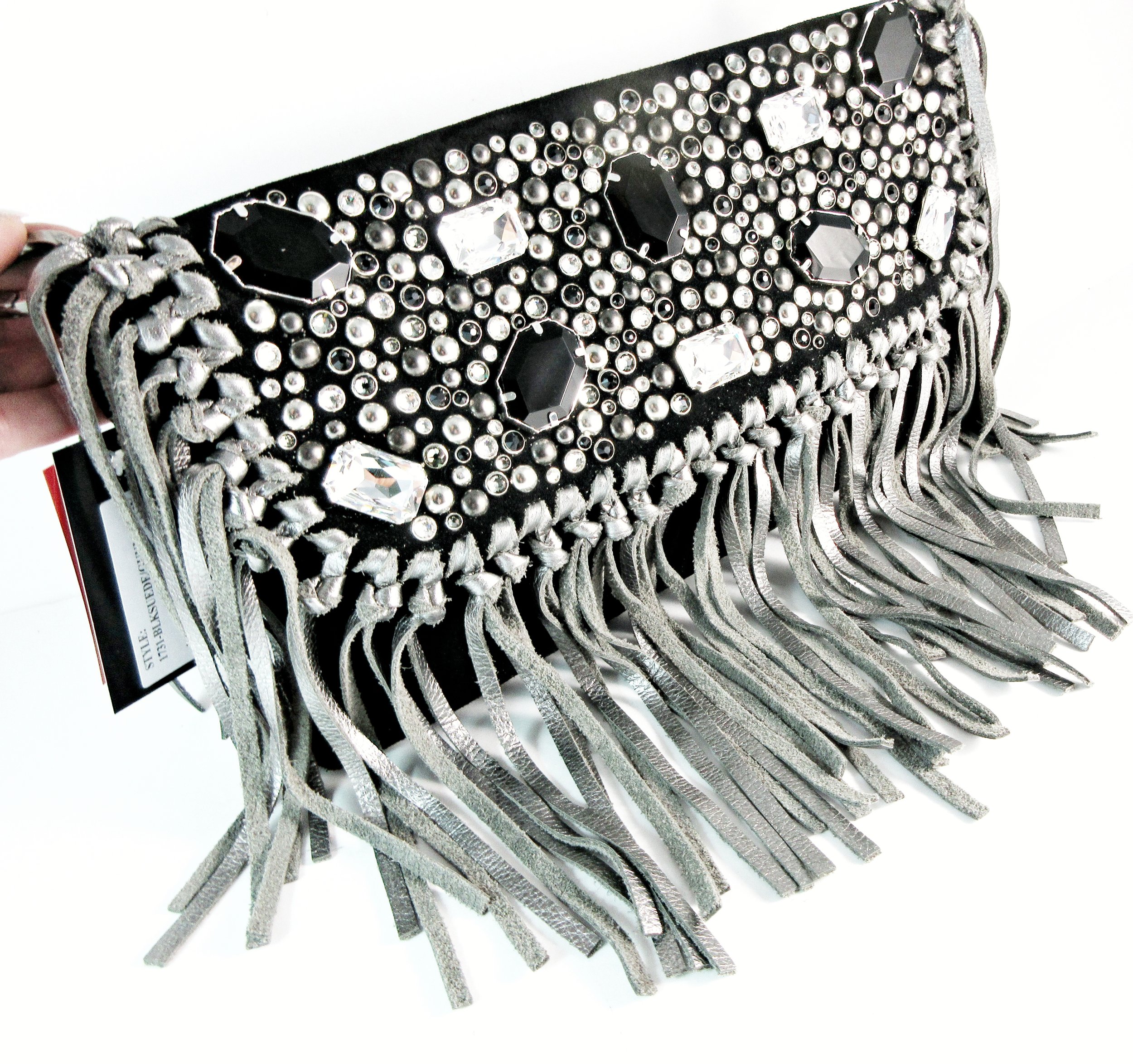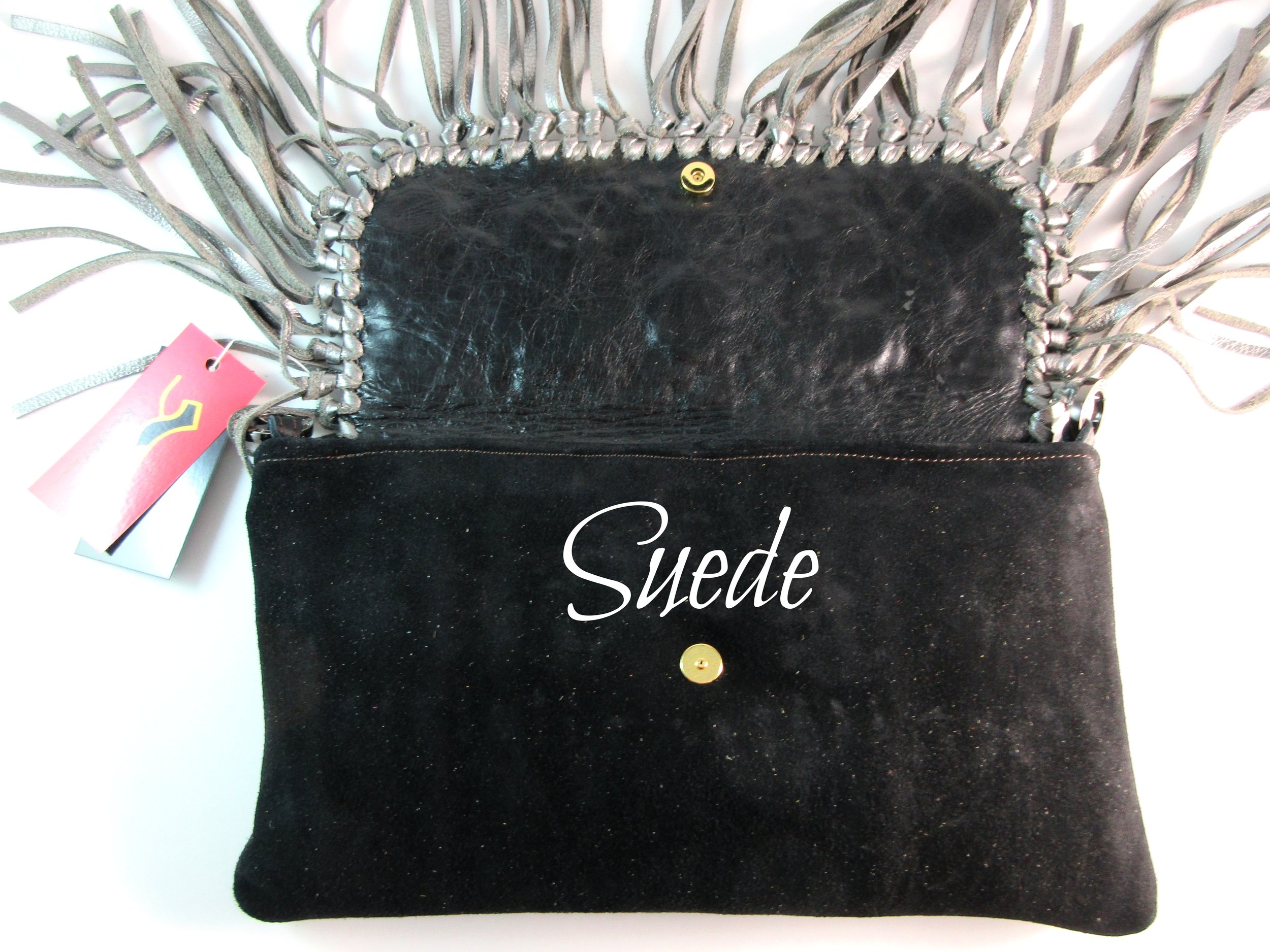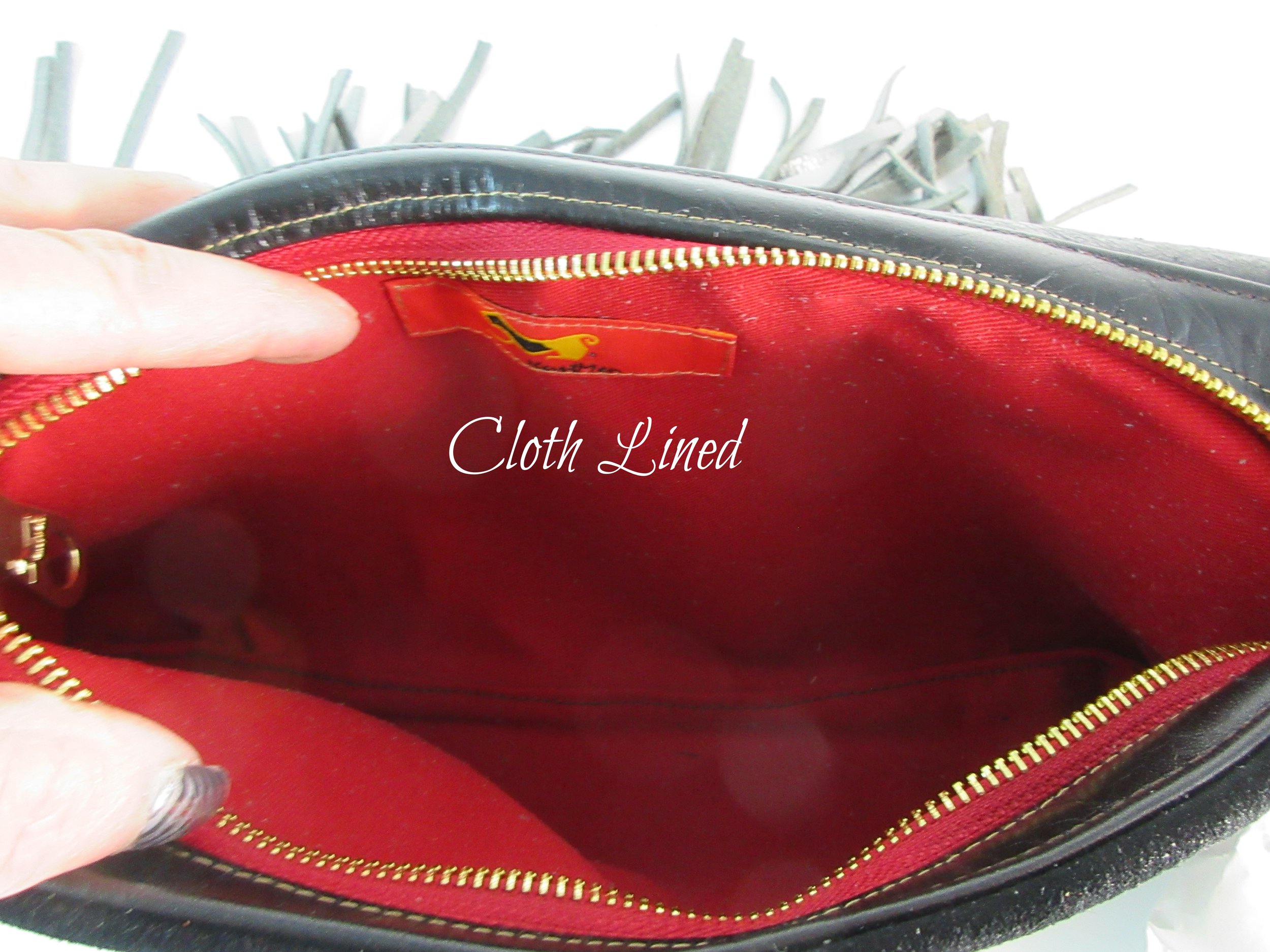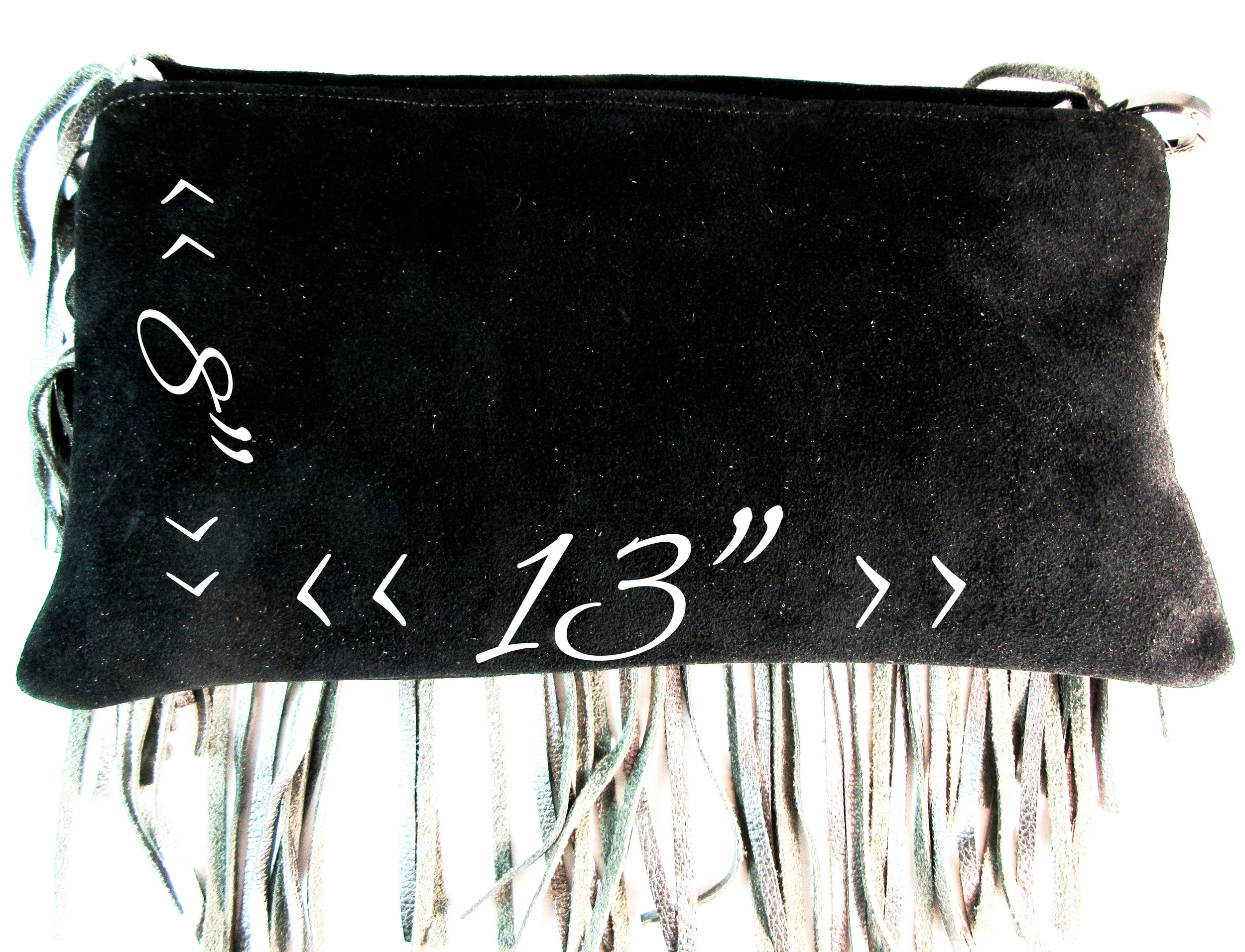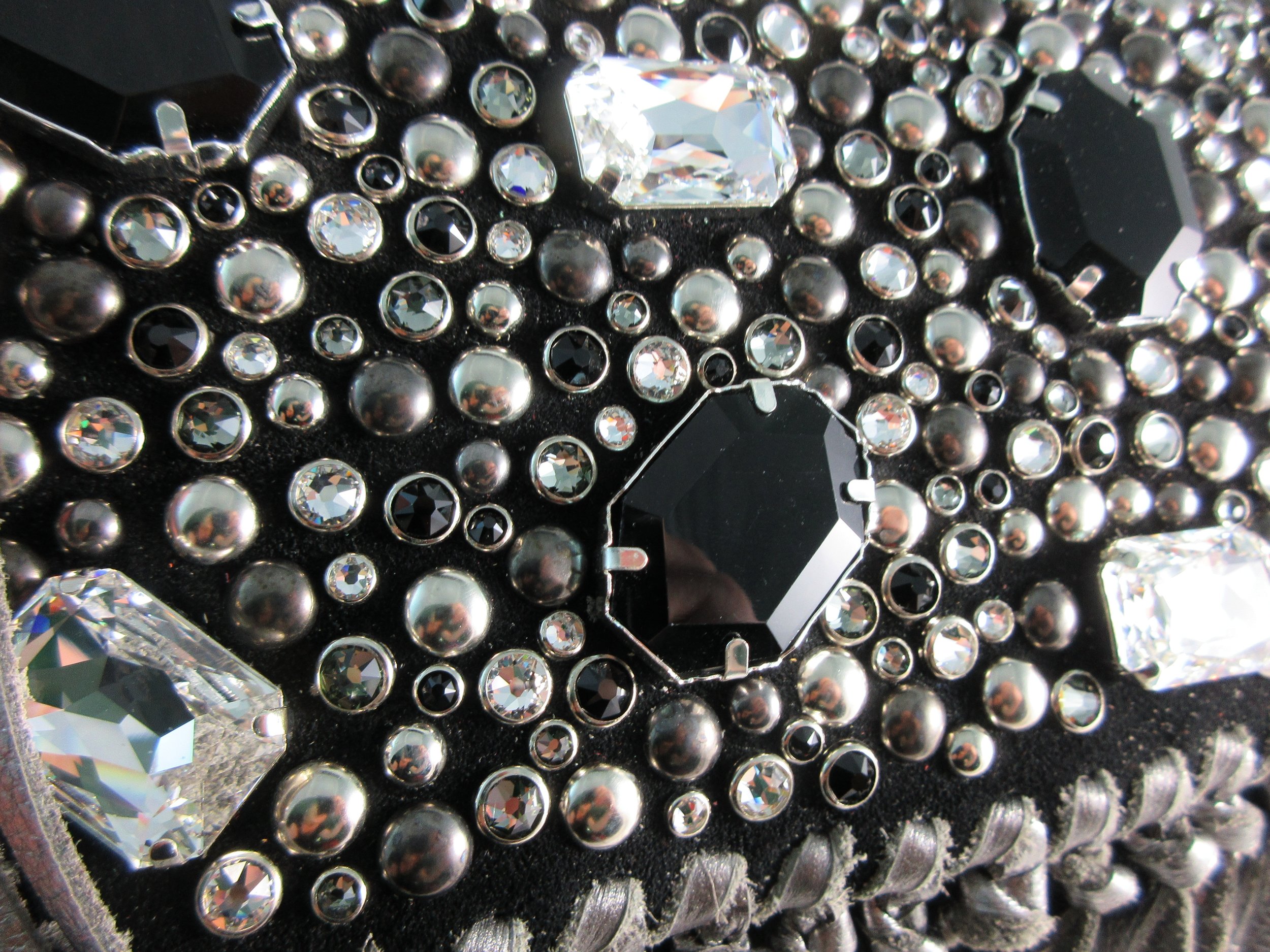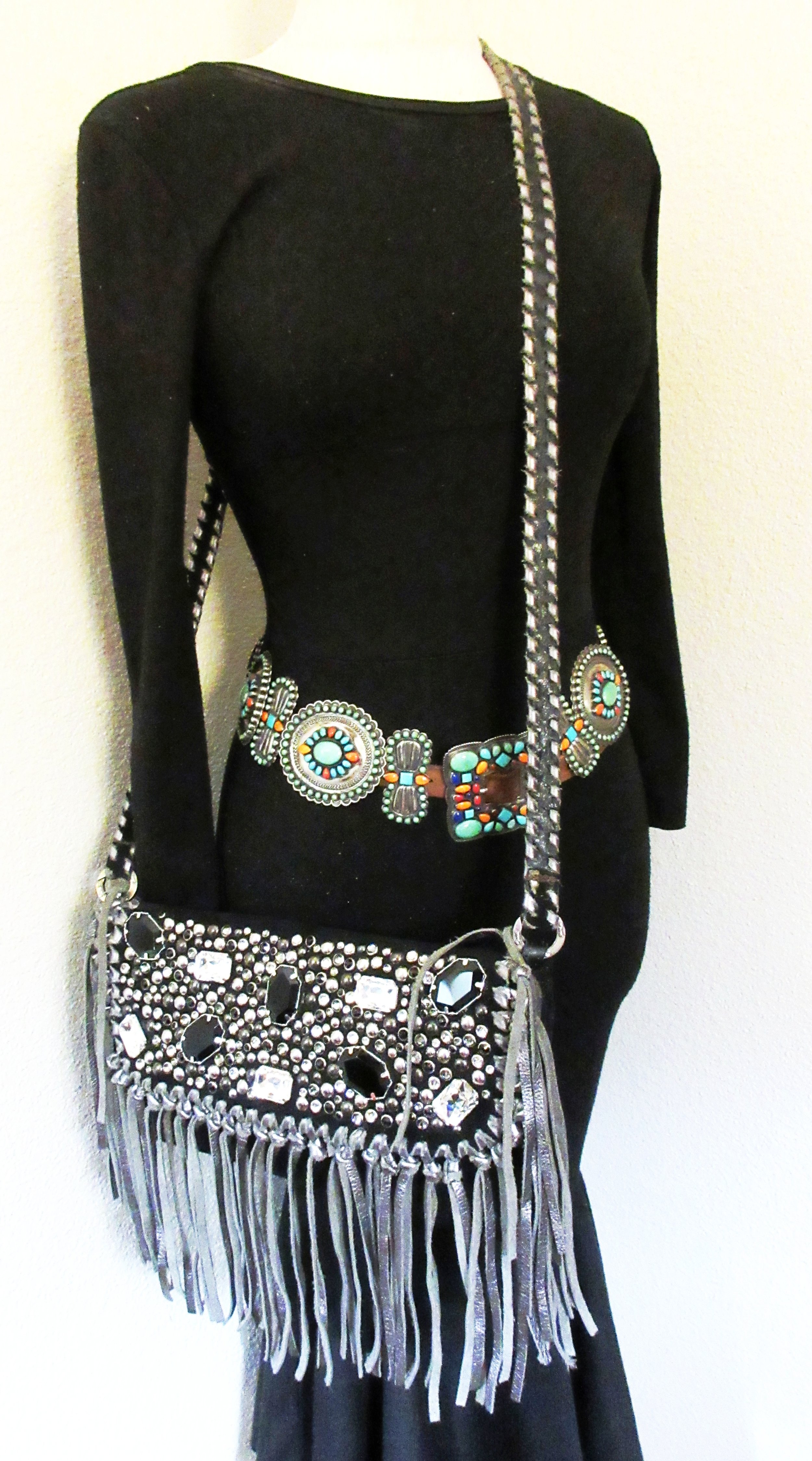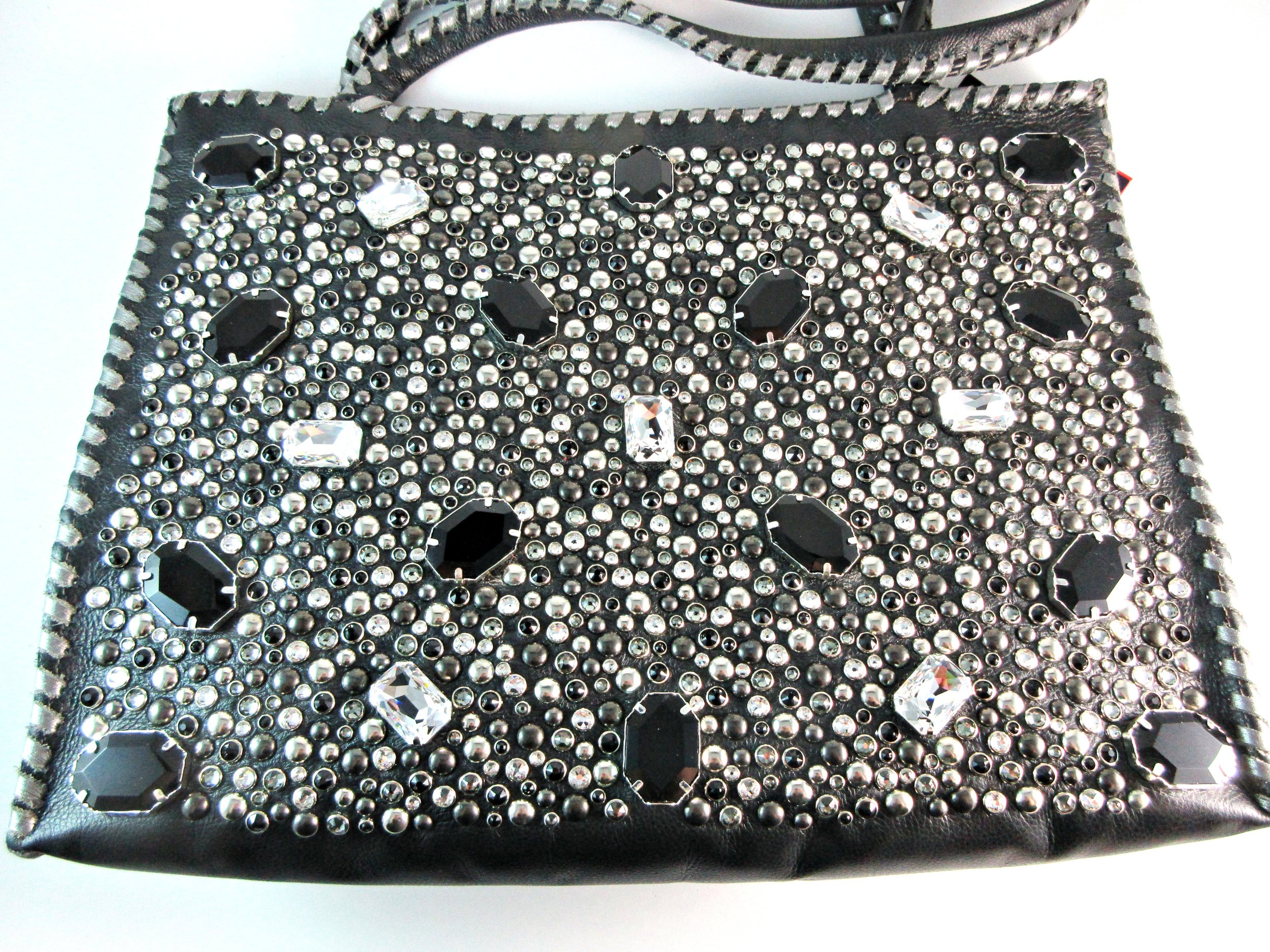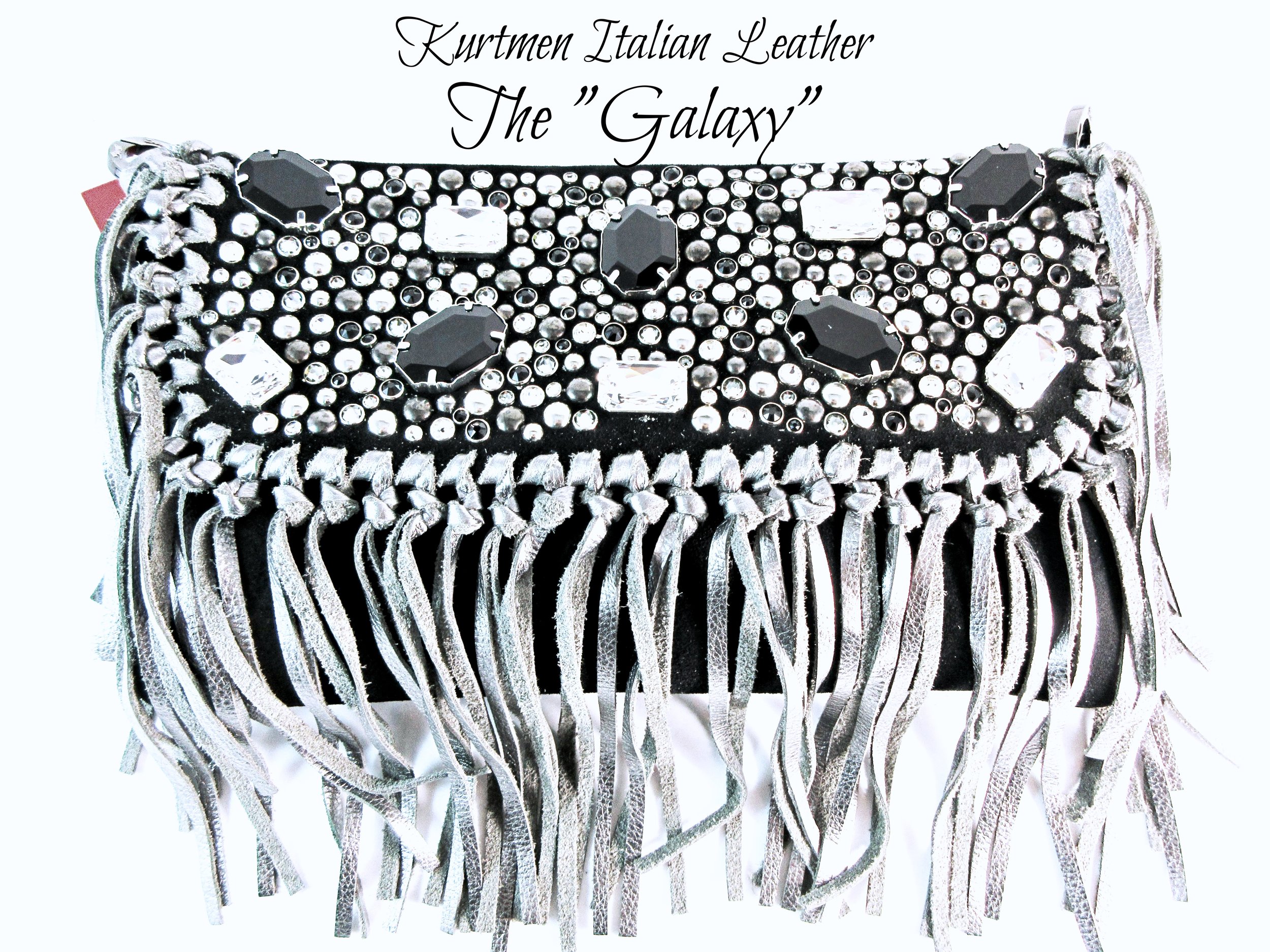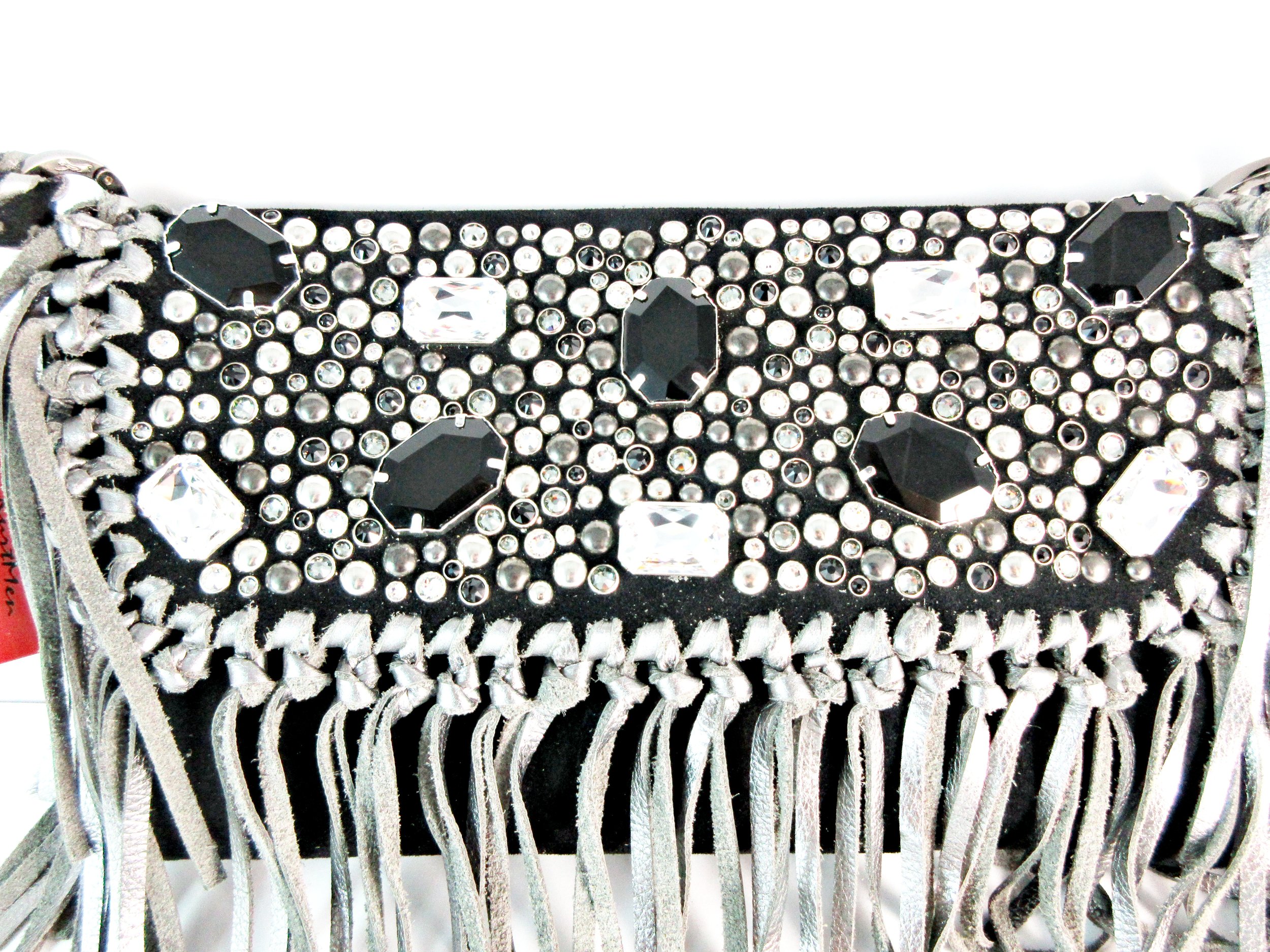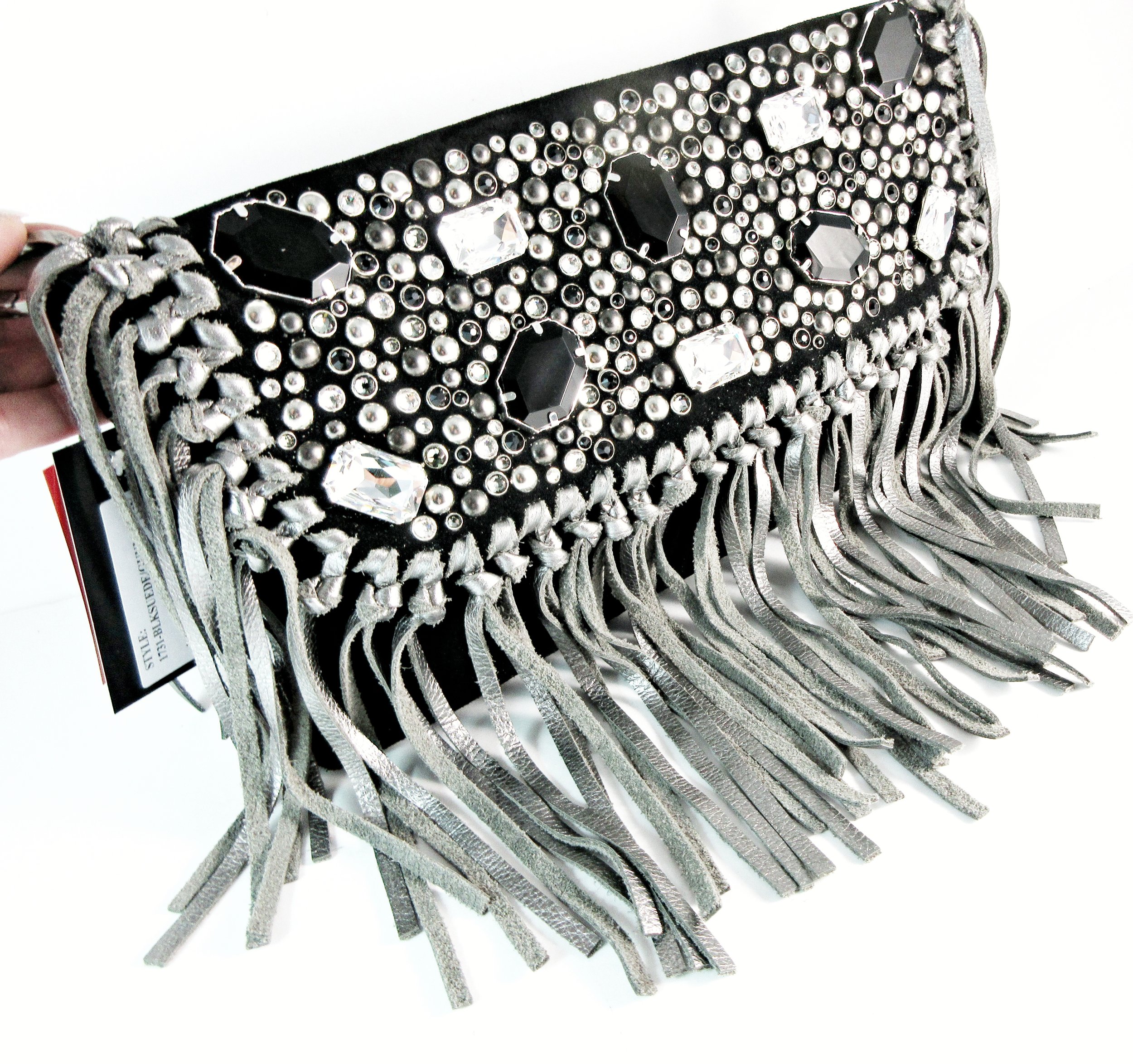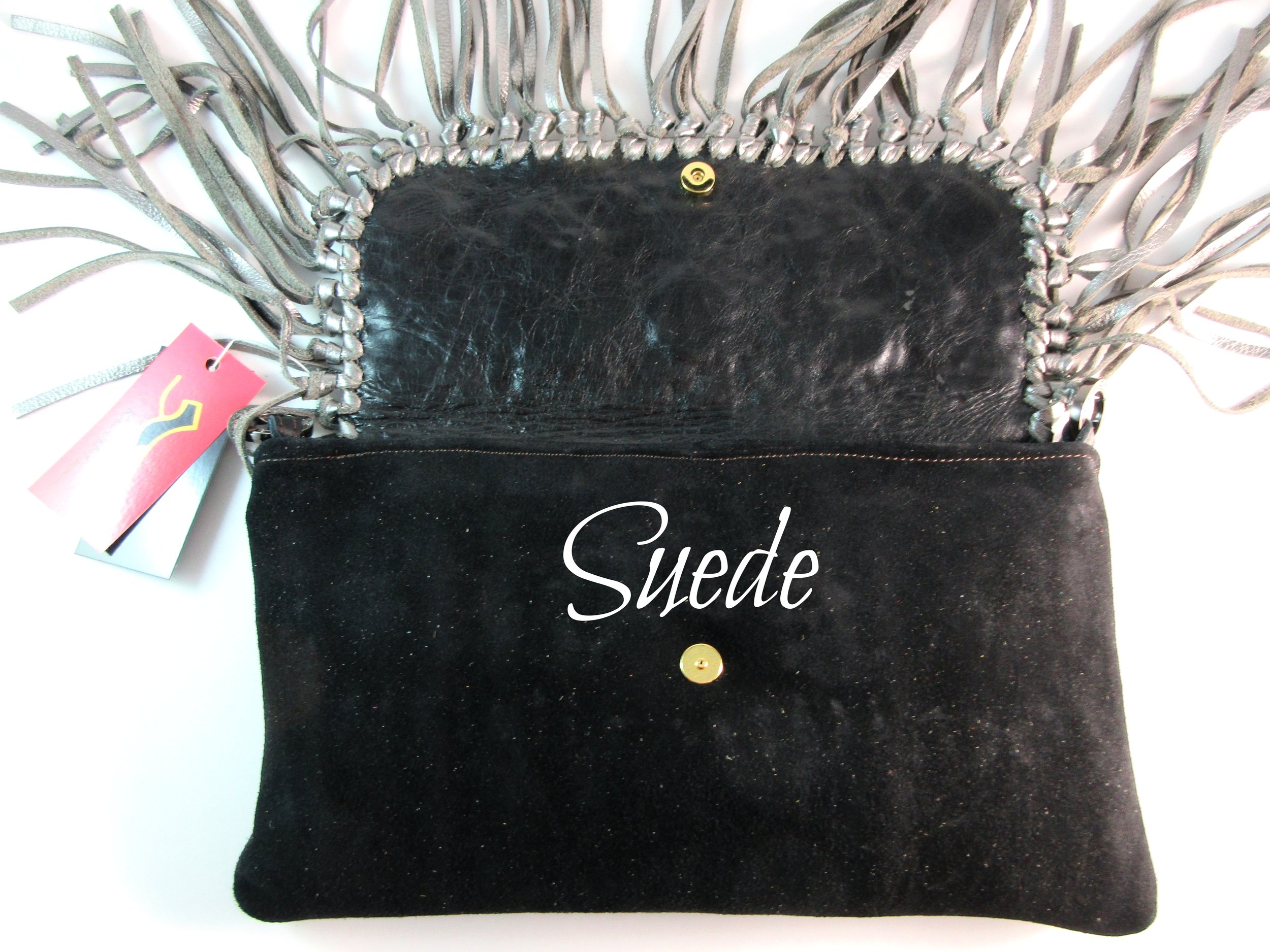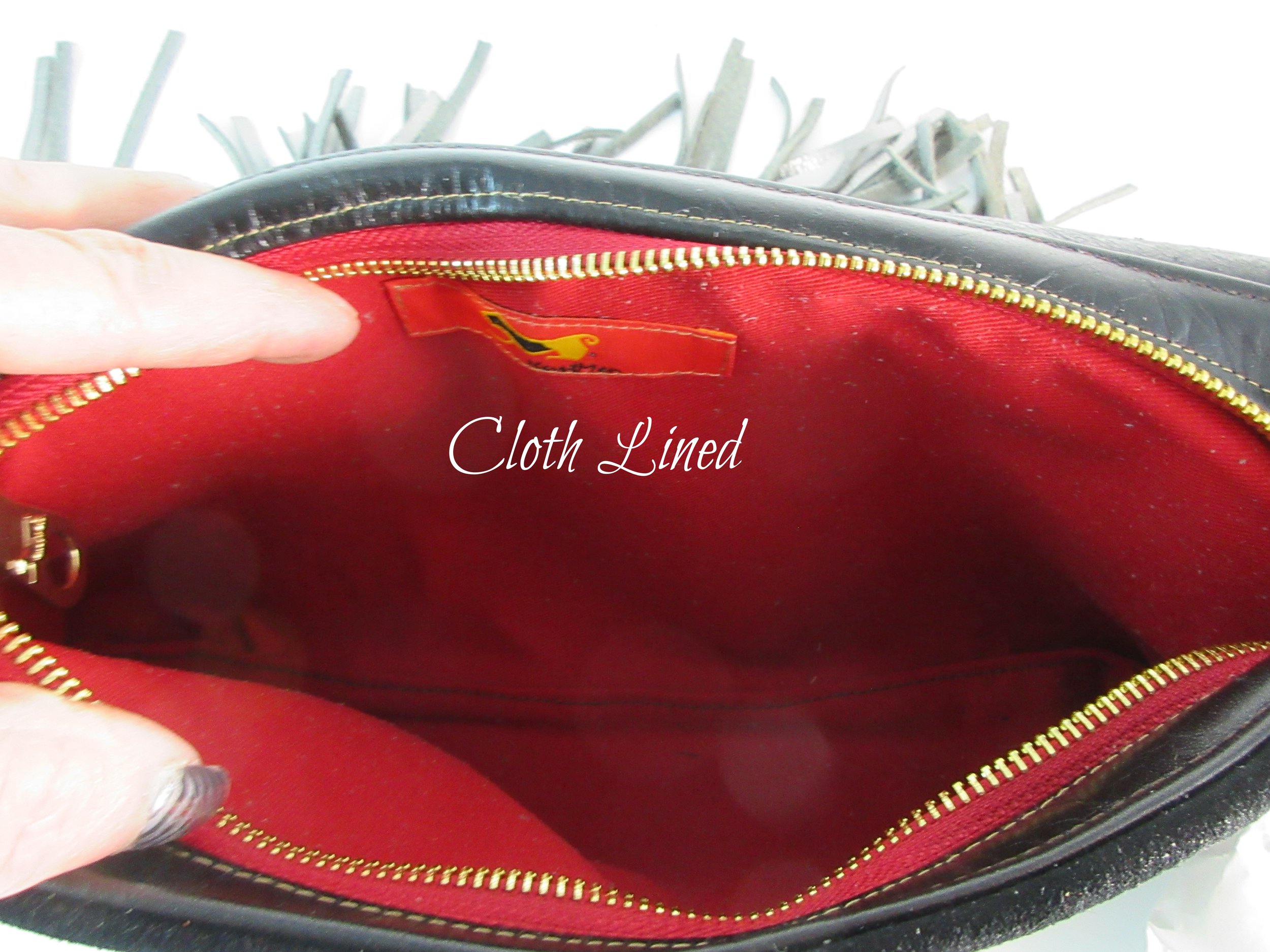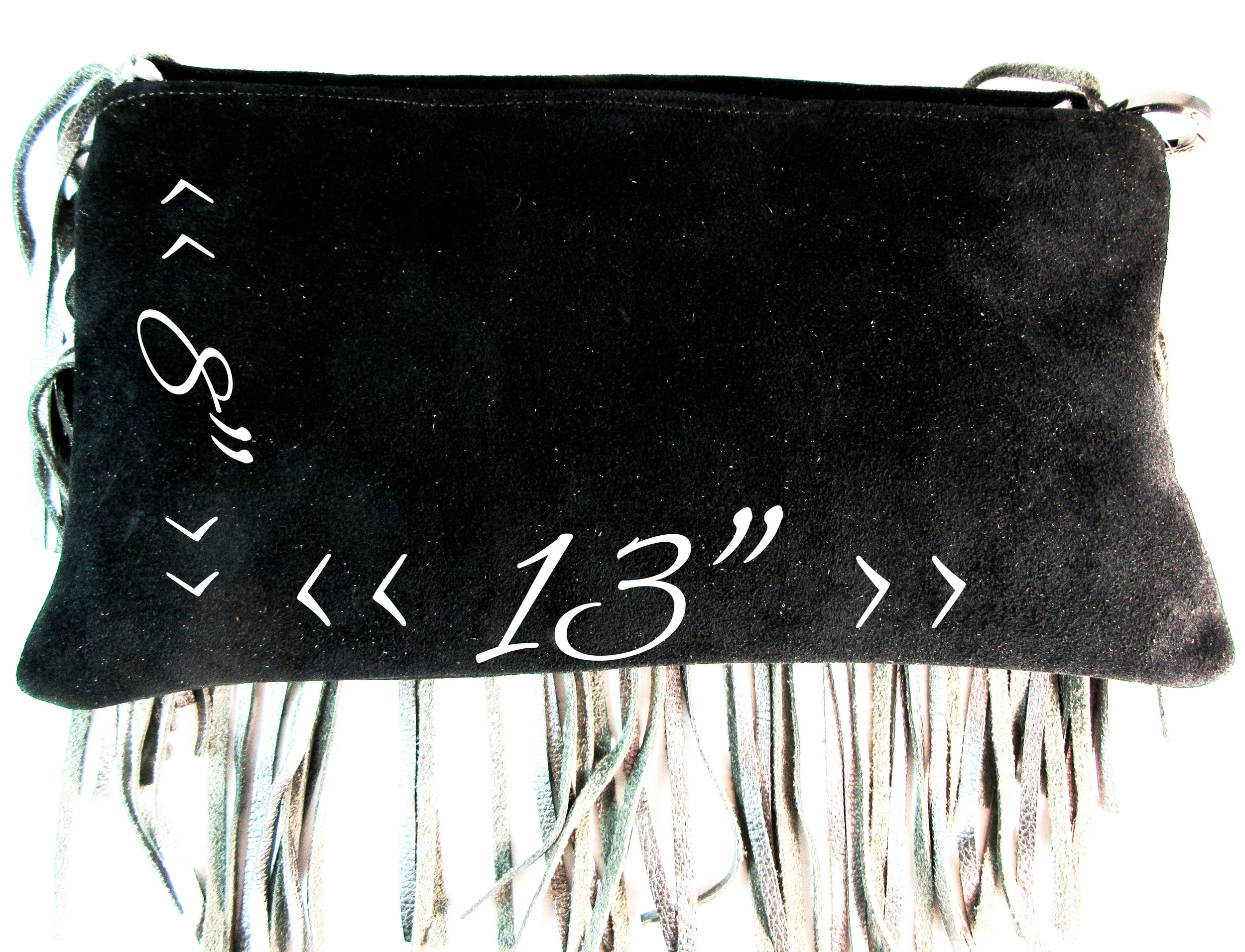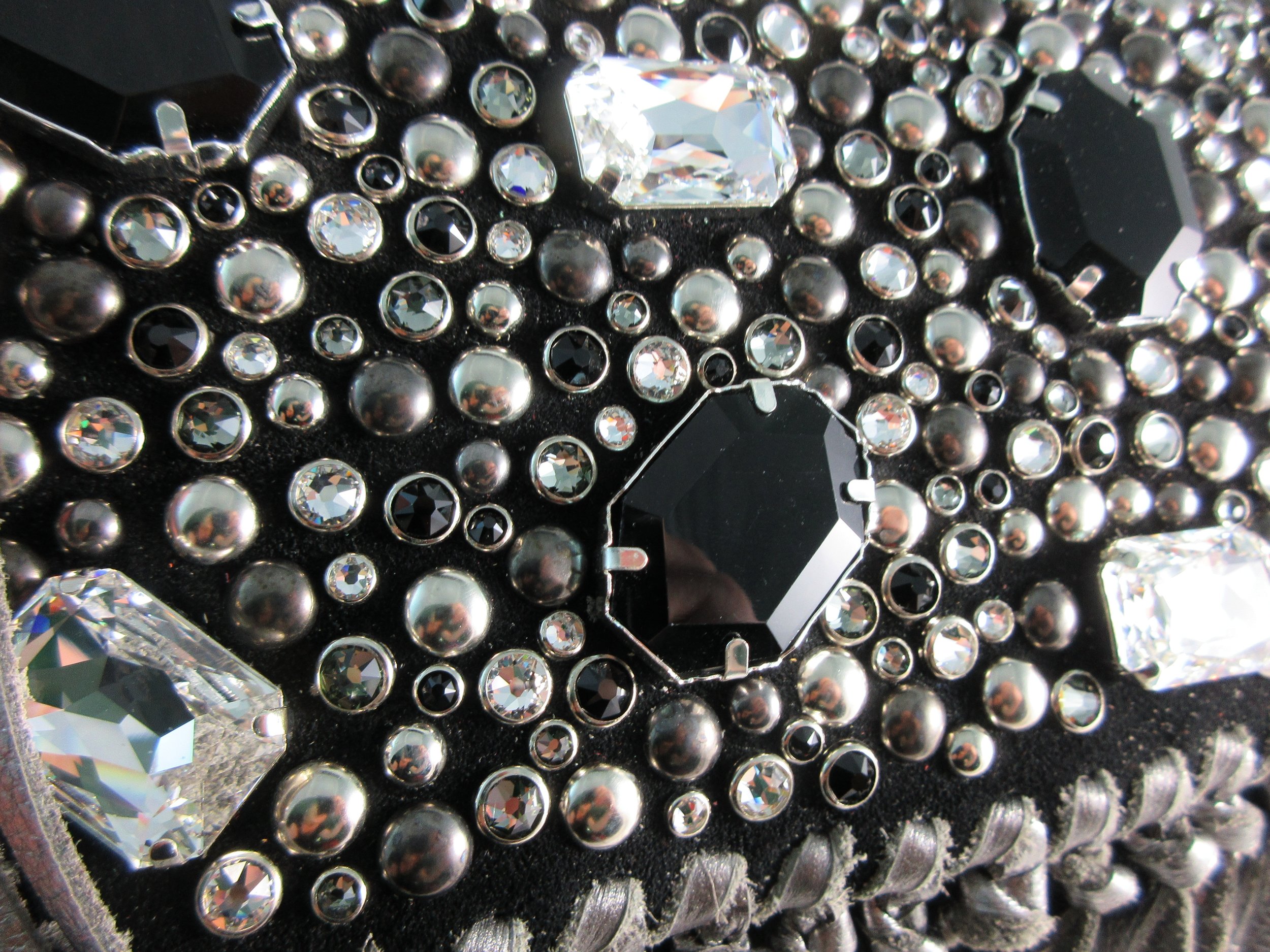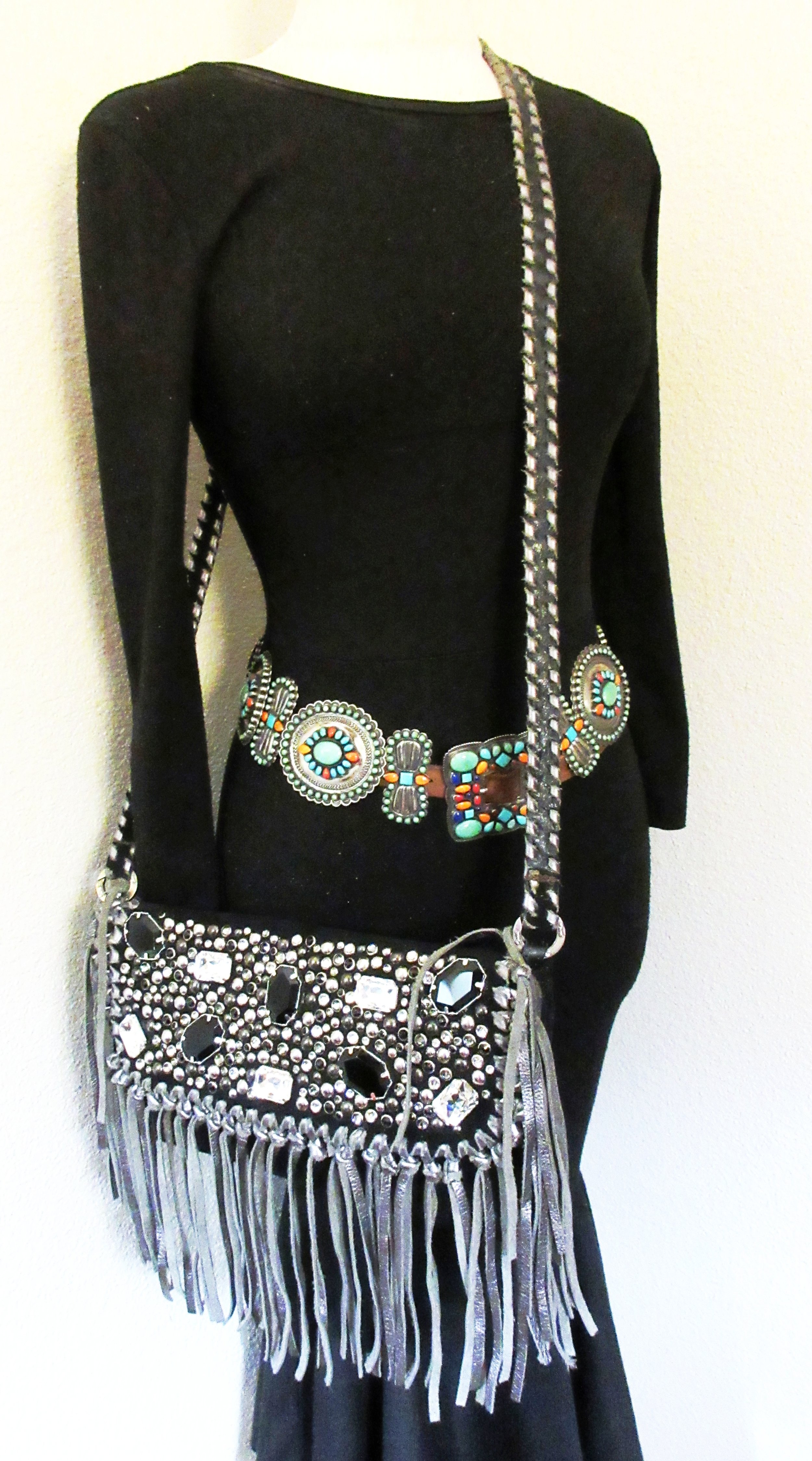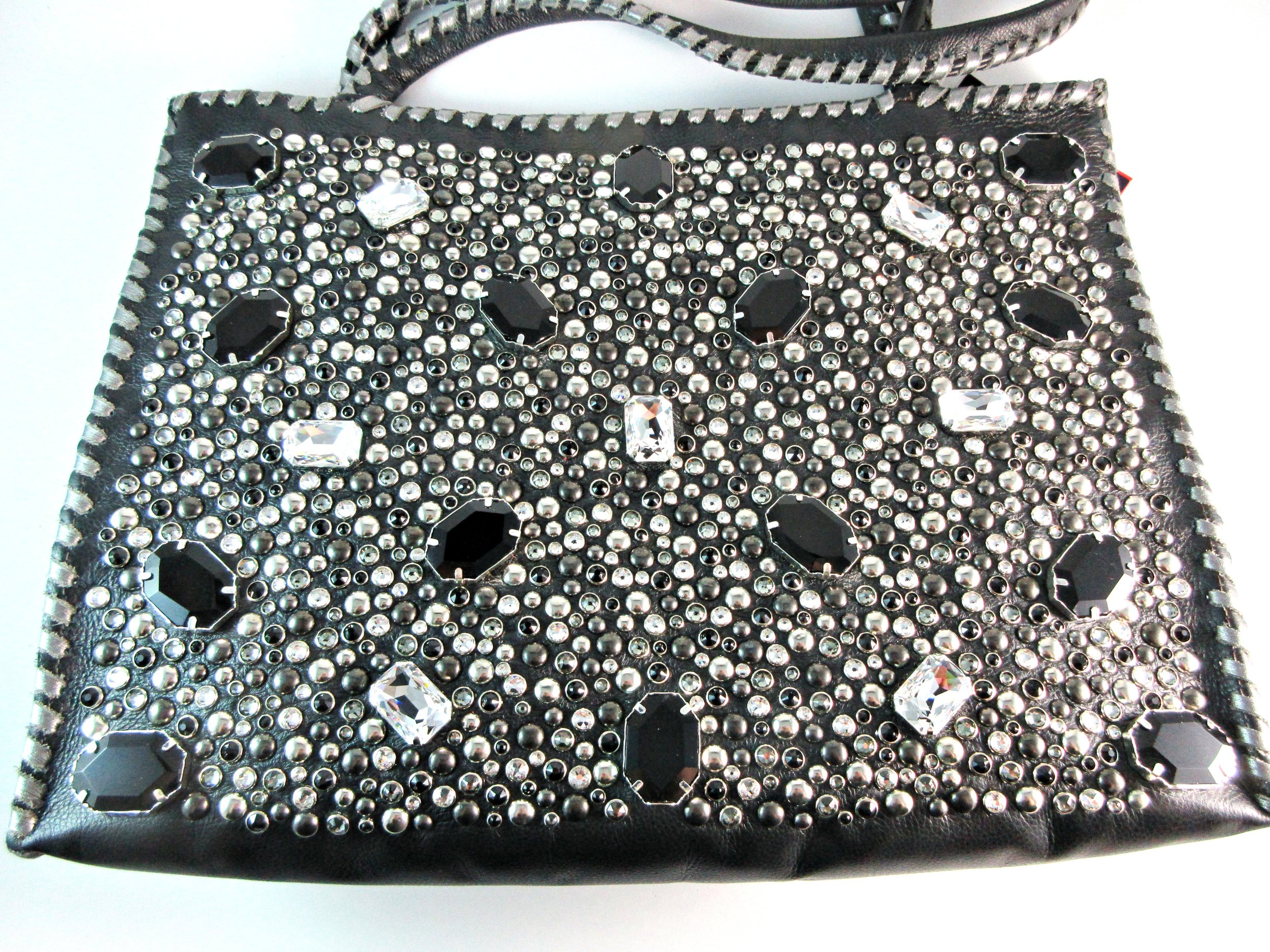 Kurtmen Inc.~Swarovski Crystal/ Real Black Onyx ~ Crystal Encrusted ~ Italian Leather Western Crossbody/ Clutch
**Choose between Black Suede Italian Leather or Regular Black Italian Leather…Be sure to check out the "Galaxy Tote"!!
~~~~~~~~~~~~~~~~
Called the "Galaxy" crossbody/clutch,but I don't know of stars that shine this bright!! Looking at this, is like looking into a fine diamond jewelry case! WOW!! Photos just don't capture the sparkle it has!
I don't even know where to begin with it,it is that overwhelmingly gorgeous & you don't even have to look at the shining stars when you got a bag like this!!
This purse oozes quality,sophistication & has a real urban western edginess to it!
It's made of the finest leather money can buy (Italian),that maintains it's buttery soft feel & gets better with age.
Combine that with huge octagon shaped faceted Swarovski clear crystals,REAL black onyx (Also Octagon shaped) & encrusted with complimenting accents of gunmetal colored studs,silver tone studs,smaller clear Swarovski's,faceted black diamond crystals & you are going to wow everyone you cross path's with!!
It is also accented with silver metallic gunmetal colored whip stitching that follows the form of the flap & then has the gunmetal colored fringe, that is all hand tied by hand..The strap is whipped stitched on both sides to give strength. This color ties in all the black to grey tones!!
This can be used as a crossbody(See photo 1 ),& comes with a detachable strap(see photo 11) that can then be used as a hand held clutch! (see photos without strap)
You can use this in the day & then detach the strap & make it a evening clutch!
This is probably the finest that your going to get by Kurtmen that is made in a highly elegant upscale style!
Designed for the woman who loves to shine & loves her wardrobe to be on the 'Finer,Sophisticated" side.
~~~~~~~~~~~~~~
FYI:
Swarovski crystals are THE best crystal you can get,that never dulls & maintains it's sparkle throughout their entirety..
Because of the process that goes into Italian Leather,also makes it to be considered the finest leather out there! So breaking it down,between all the fine materials this has, then put the love,passion & time on top of that,this is one extremely powerful,top notch purse's you may own!!
Made in the USA with all that Texas Love!
Perfect for any high end event!!
LABELED: KURTMEN
HAND MADE IN: TEXAS,USA
COLOR: BLACK ITALIAN FINE LEATHER
FRINGE LENGTH: 7"
ENCRUSTED MATERIALS:SEE DESCRIPTION
OCTAGON SHAPE ONYX SIZE: 36 mm X 25.5 mm (PRONG/BEZEL SET)
OCTAGON SHAPE SWAROVSKI CRYSTAL SIZE: 25 mm X 18 mm (PRONG/BEZEL SET)
TECHNIQUE: WHIP STITCHING~MACHINE PRESSED STUDS~HAND KNOTTED FRINGE~STONES & STUDDING FINISHED BY HAND~SEWING
MATERIAL: FINE BLACK ITALIAN LEATHER~RED COTTON INTERIOR
PURSE WIDTH: 13" WIDE
PURSE HEIGHT:8"
STRAP DROP: 24"
CLOSURE: ZIPPER
STYLE: ENCRUSTED CRYSTAL ELEGANT CROSSBODY OR CLUTCH
COMES WITH KURTMEN PURSE SLEEVE