Early 1940's Mexican ~12 mm Amethyst/ Sterling Silver Pre- Eagle Pin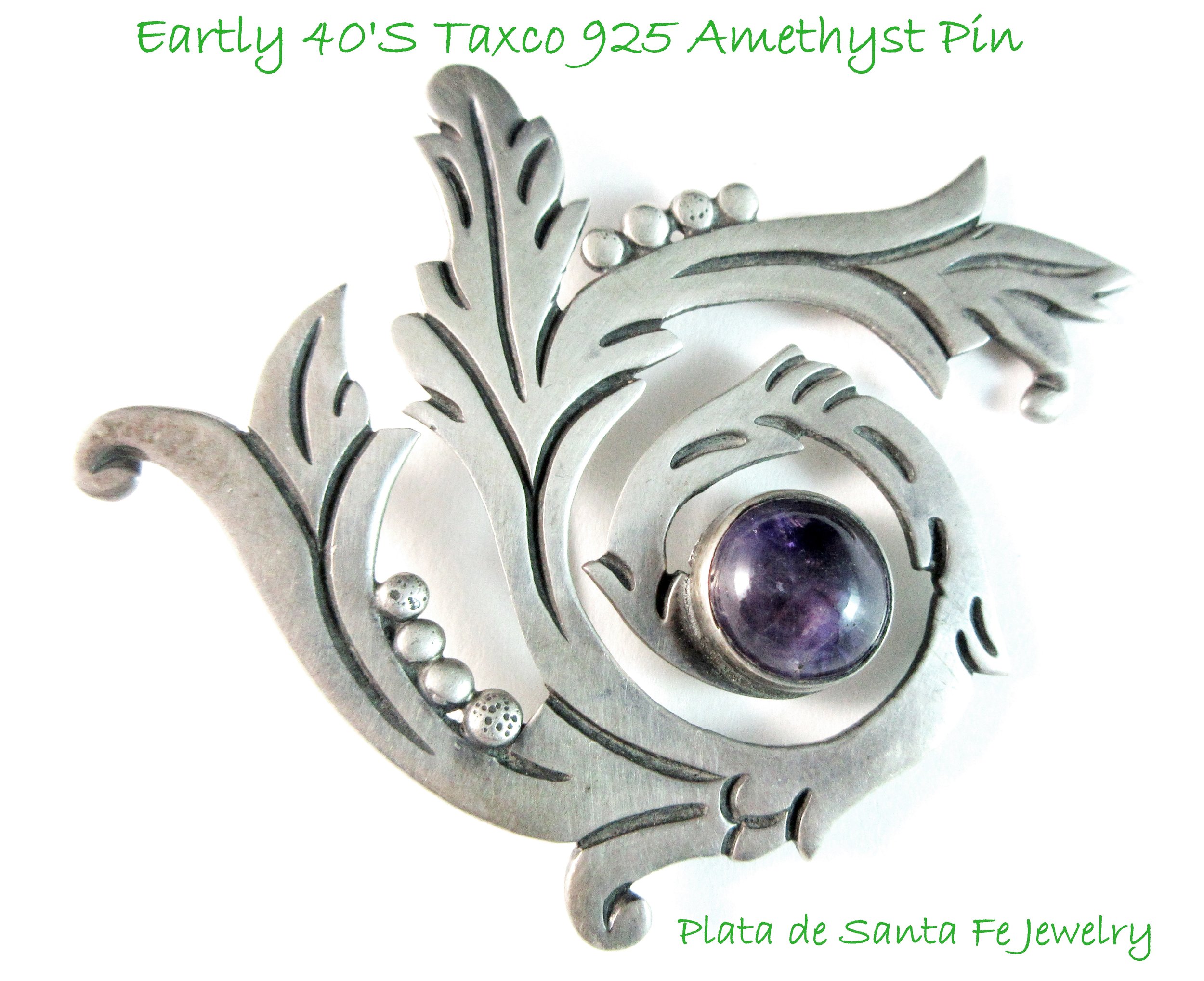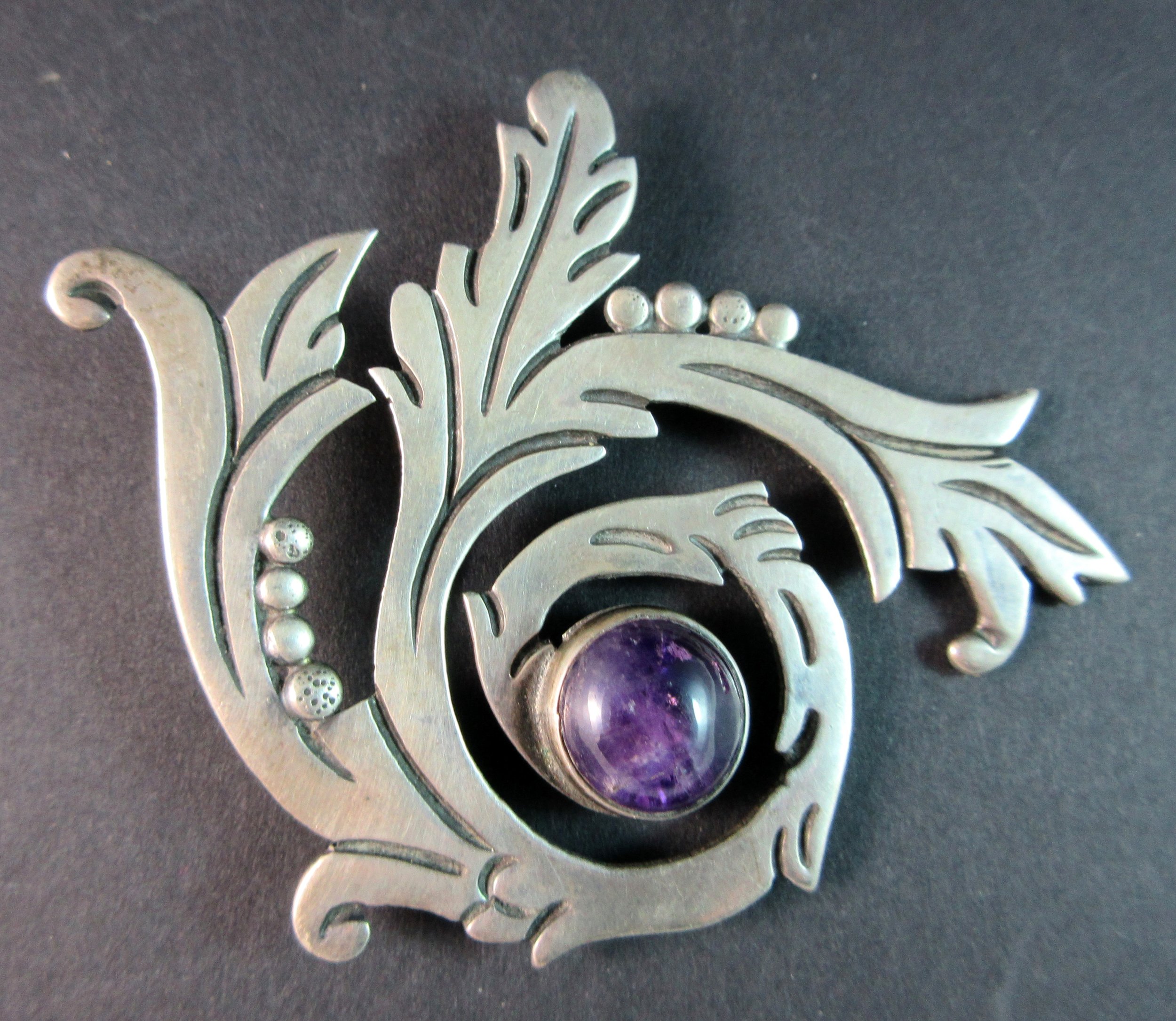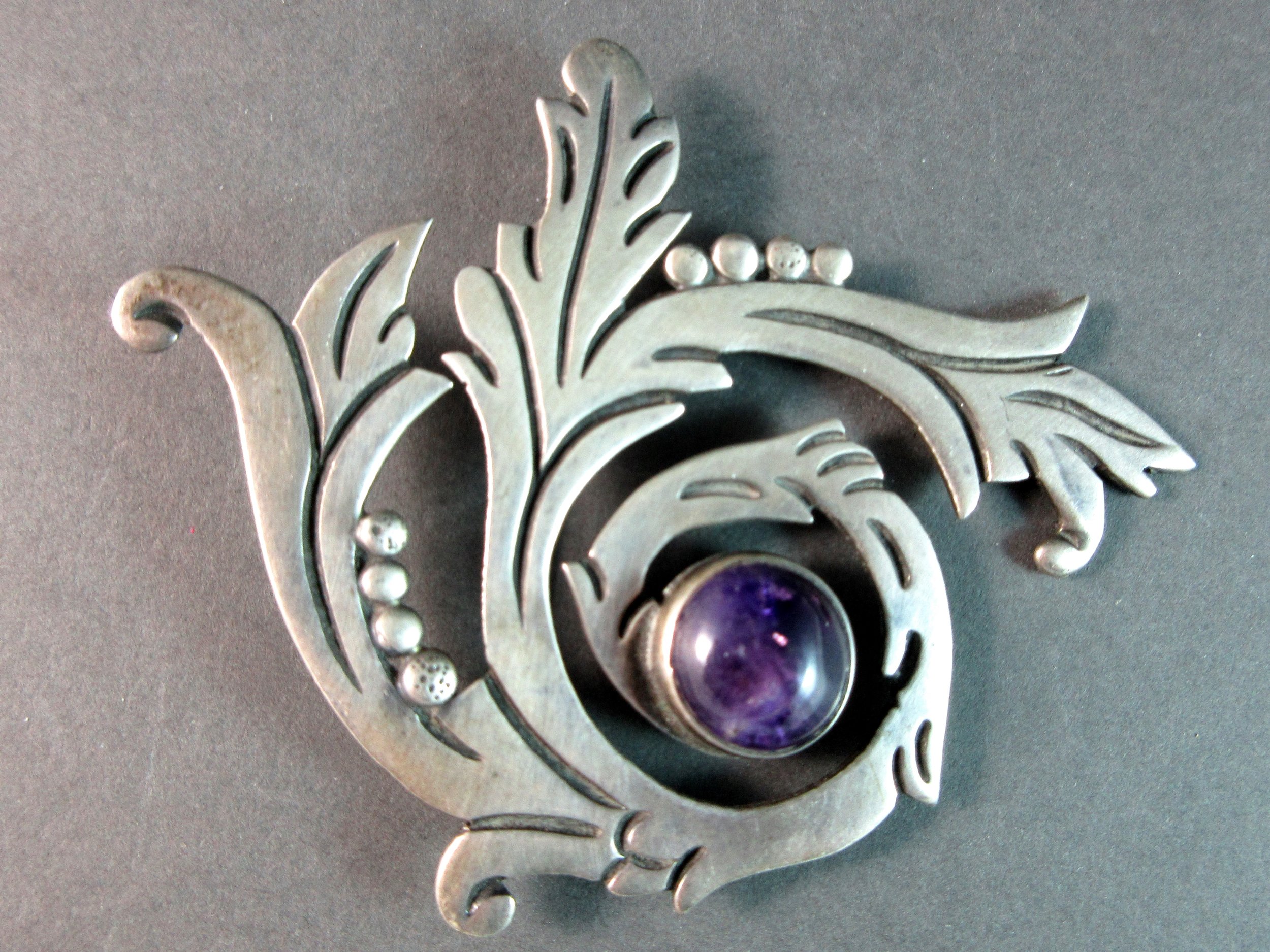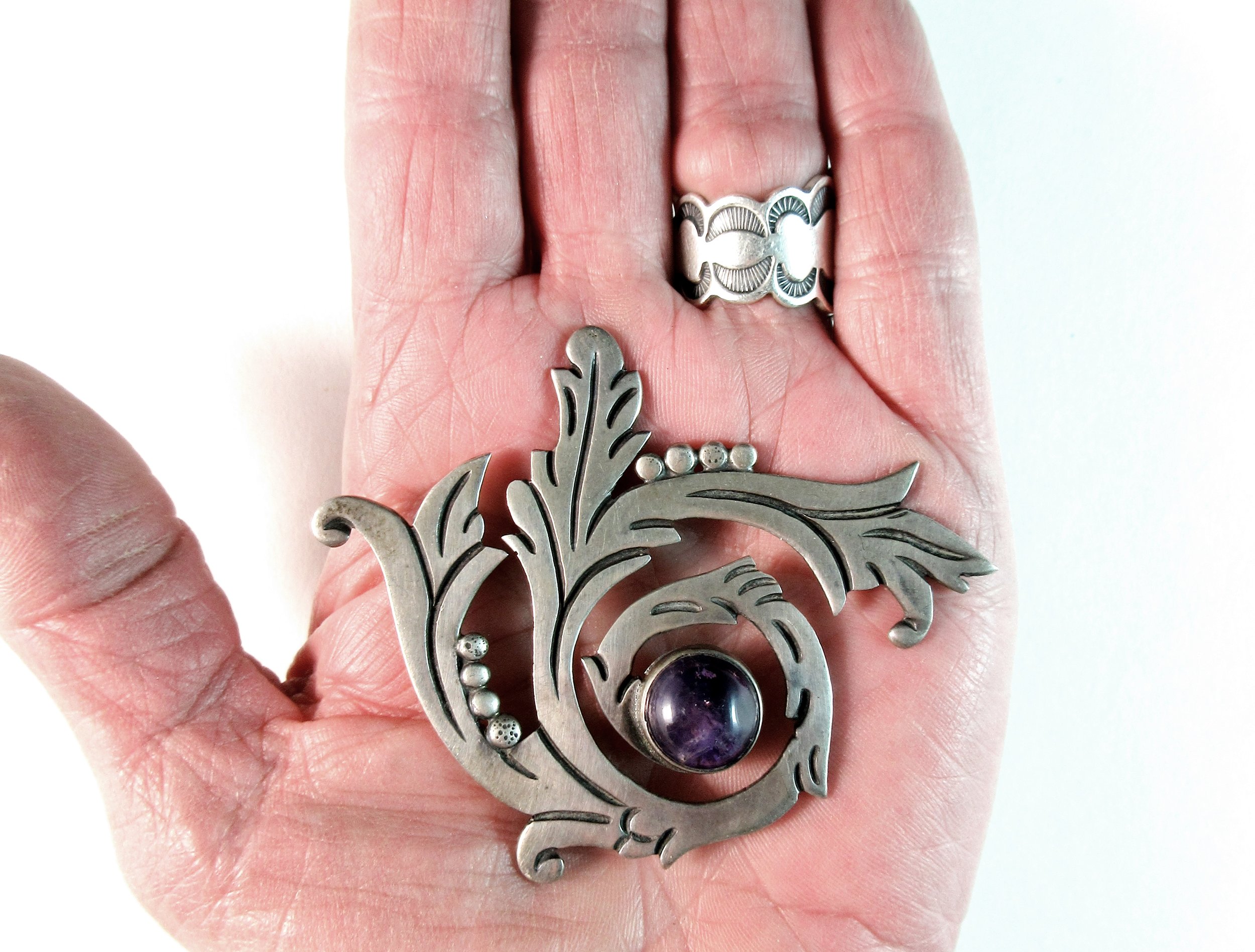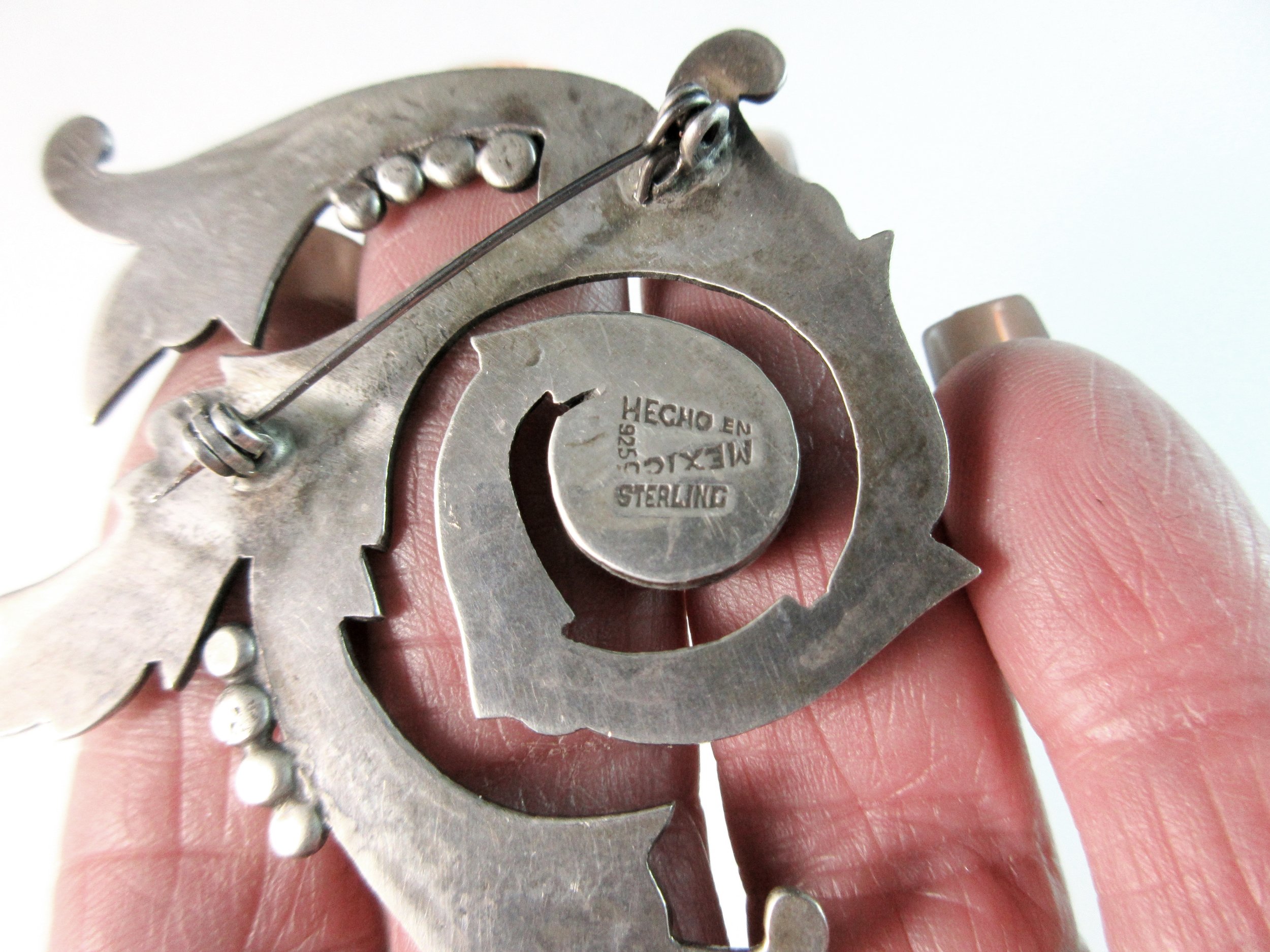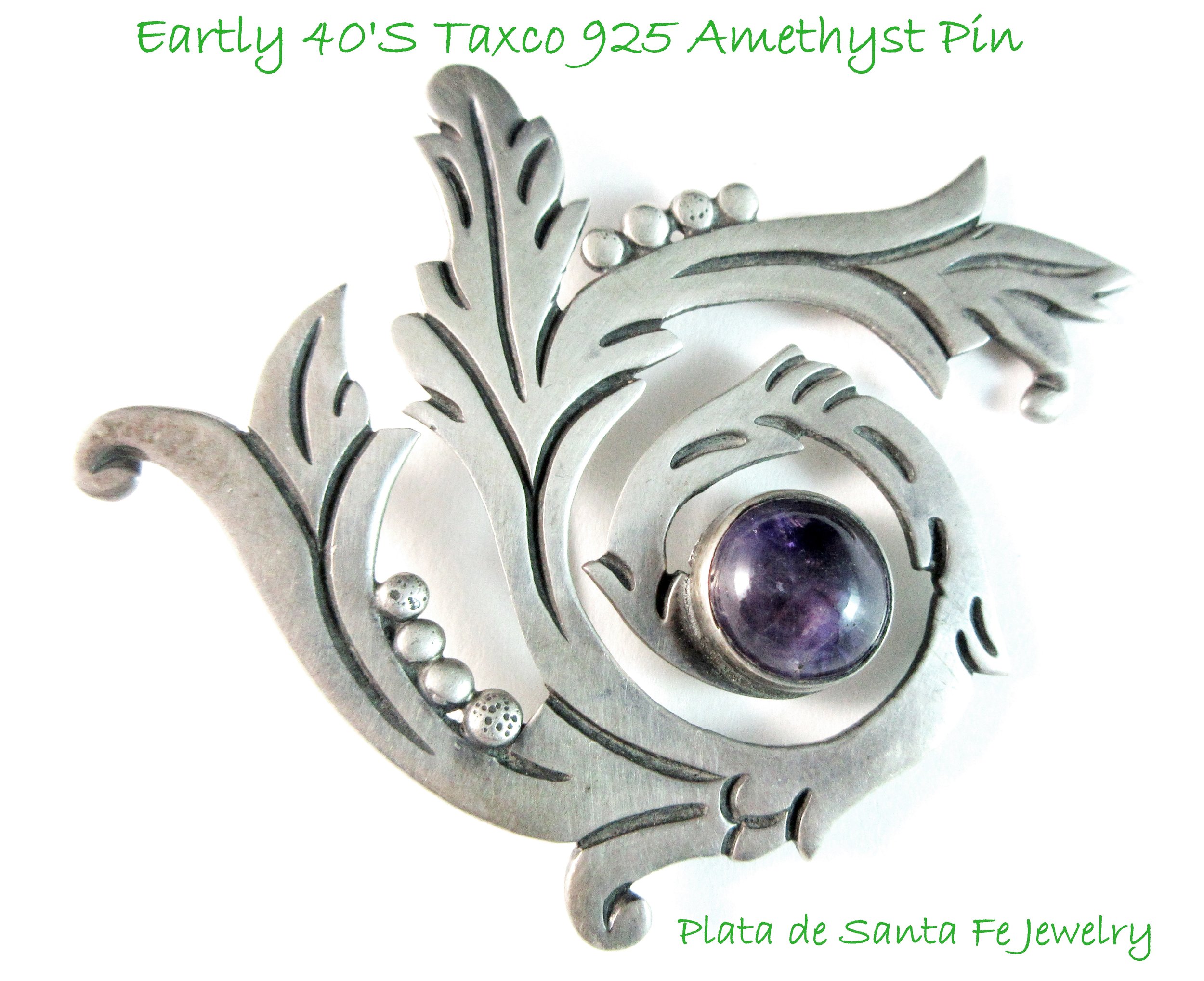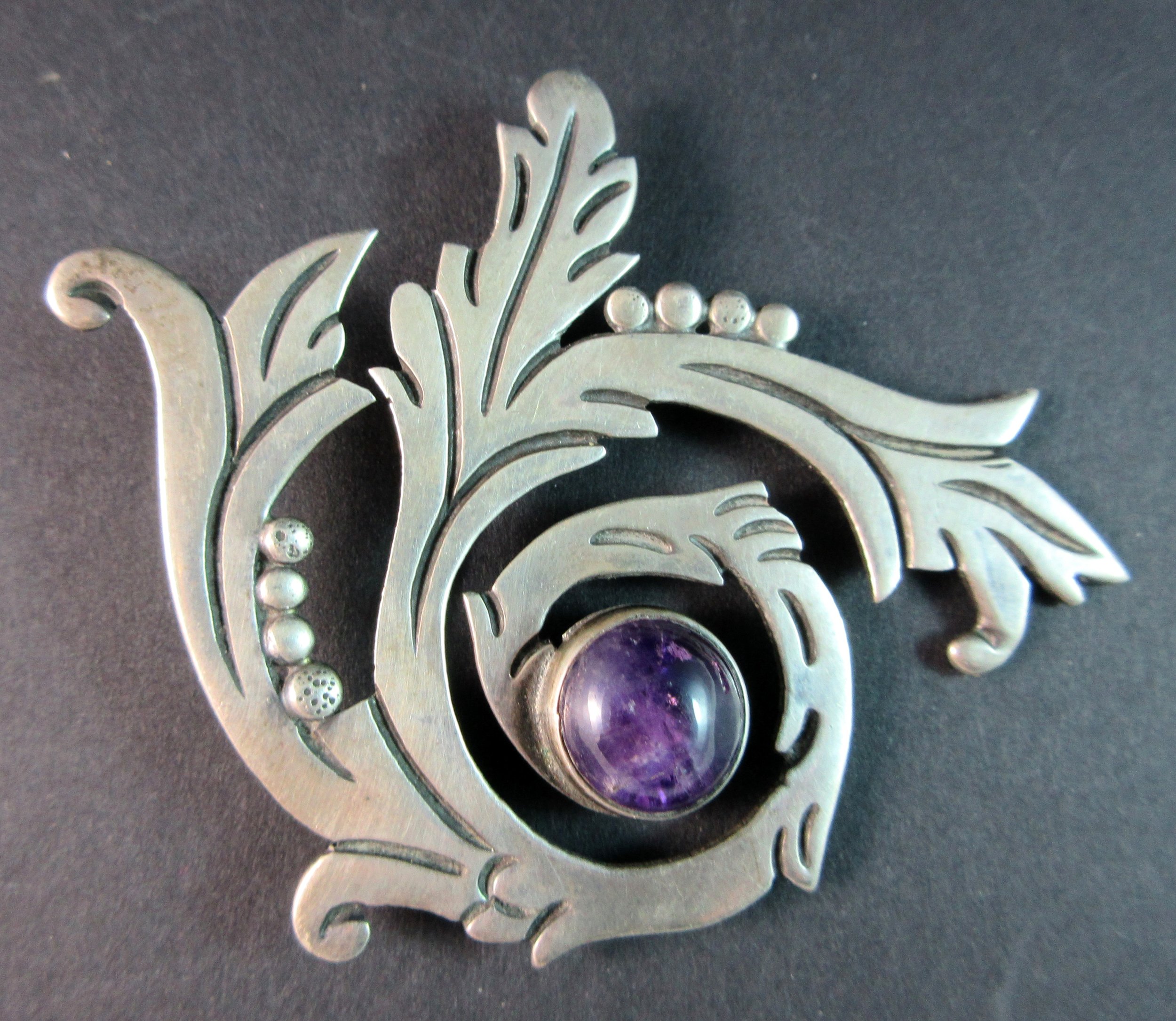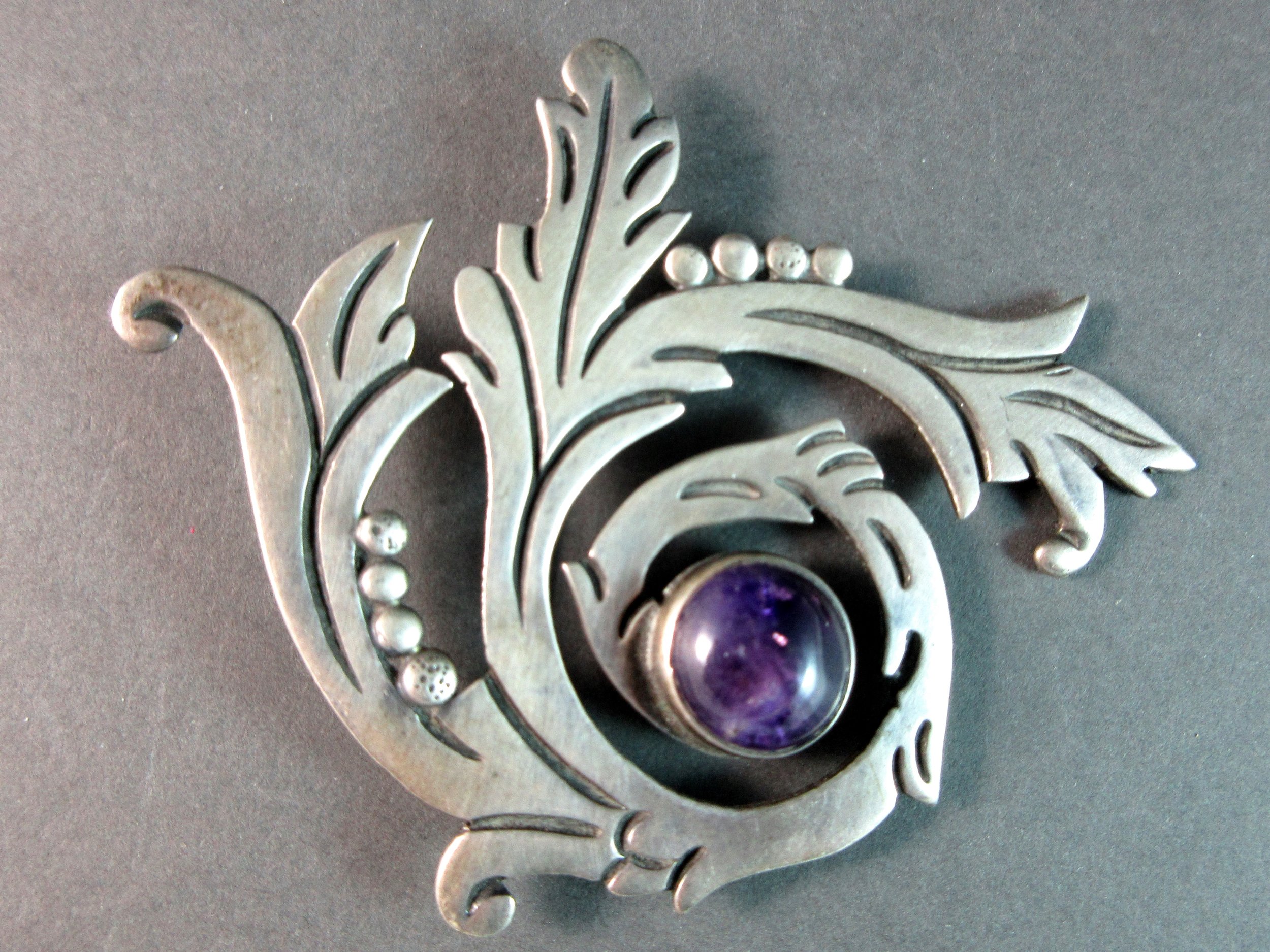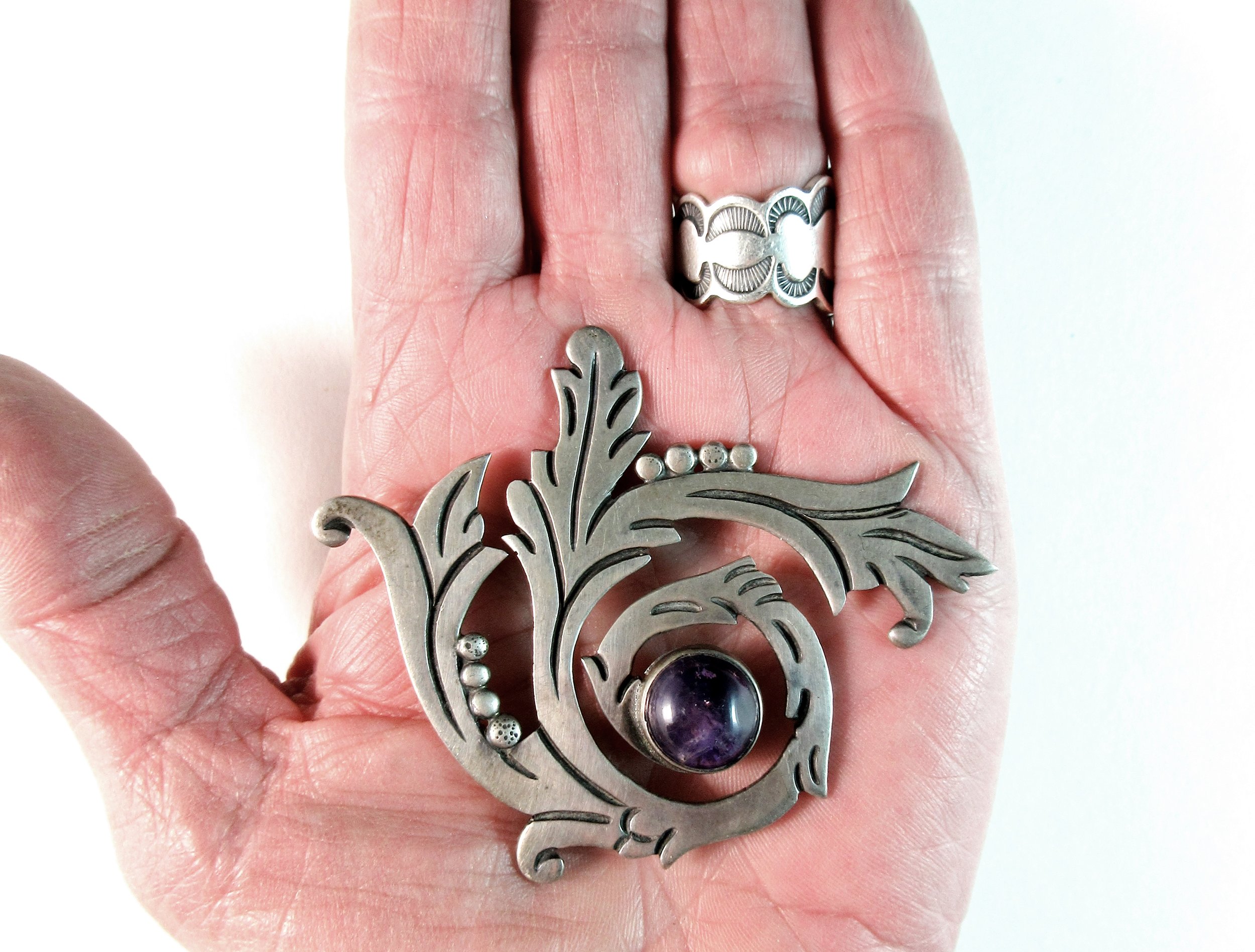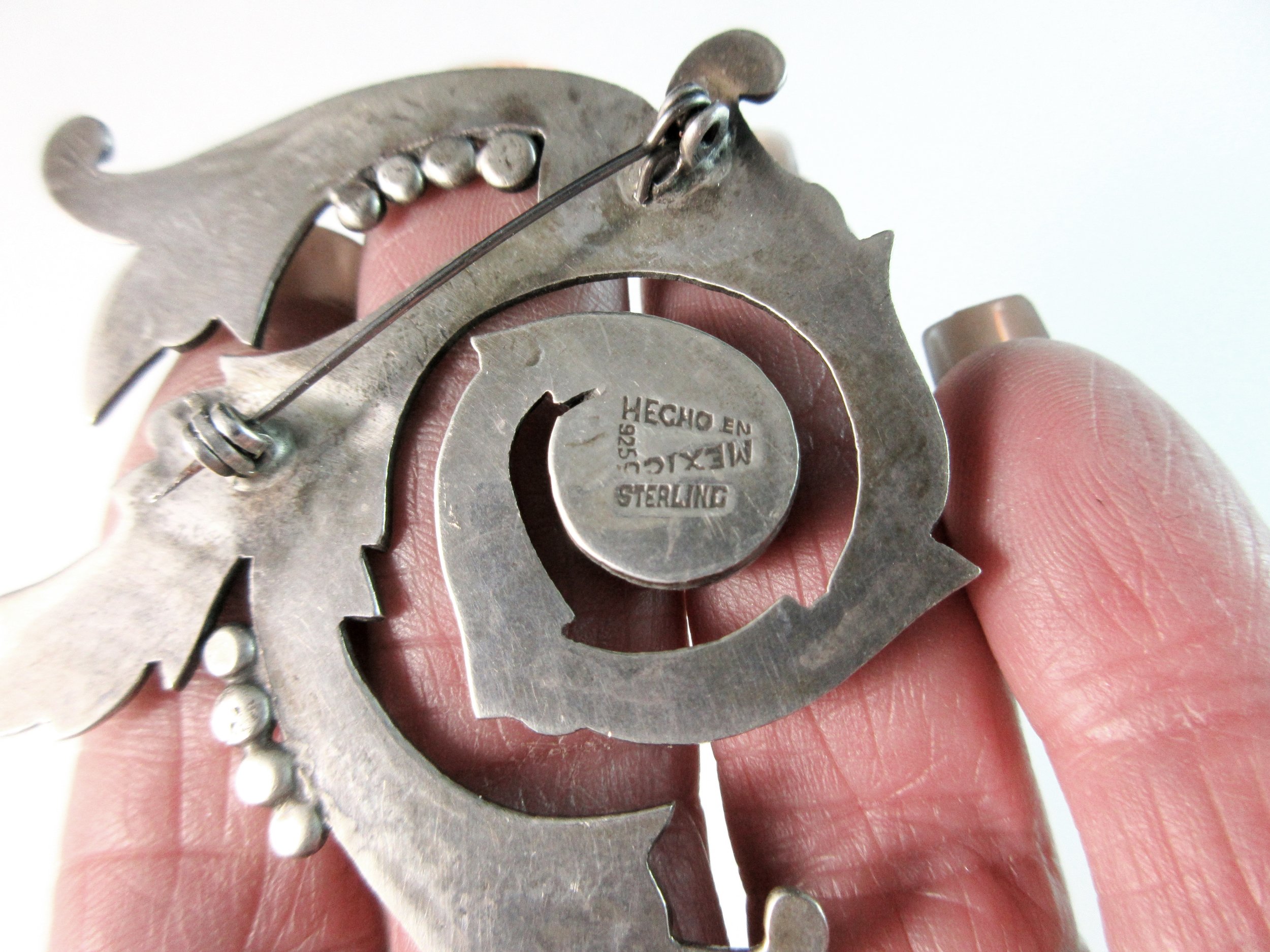 Early 1940's Mexican ~12 mm Amethyst/ Sterling Silver Pre- Eagle Pin
This is an absolute gorgeous piece of Mexican jewelry that was made in the earlier years during the Mexican Silver Renaissance days.. The jewelry made during this period has become more highly collectible than ever & you can see why,when you look at the beauty of the lines & form & just the exquisite designs that is striking when it comes to jewelry design..
It has a distinct style that was known to the 40's & is made with fluid sterling work that forms it's way in a circular pattern once it leaves the amethyst cabochon pivot point & appears to droop away like branches from a tree.
This is a "Pre-Eagle" piece,meaning it was made before 1948,when the Eagle stamp was mandatory for everything being sold in & coming out of Mexico.
ARTIST: Unknown
MEASUREMENT: 2-3/4" tall x 2-3/8" wide
WEIGHT: 20.3 Grams
METAL:Sterling Silver
METAL FINISH: Developed Patina (Don't believe in cleaning Vintage)
AGE: Vintage
MATERIAL:Deep dark purple Amethyst
STONE CUT:Rounds
AMETHYST SIZE: 12 mm
HALLMARK: Hecho en Mexico/925/Sterling
CONDITION: Used~~Wearable~All the stones in tact~Screw Back mechanism works like new~
This is NOT new & is sold as vintage.I cannot say what kind of household this was in,for this being vintage.