Maria Belen~ Stunning "Elegant Orchid" ~Hand Fabricated Sterling Pin OR Pendant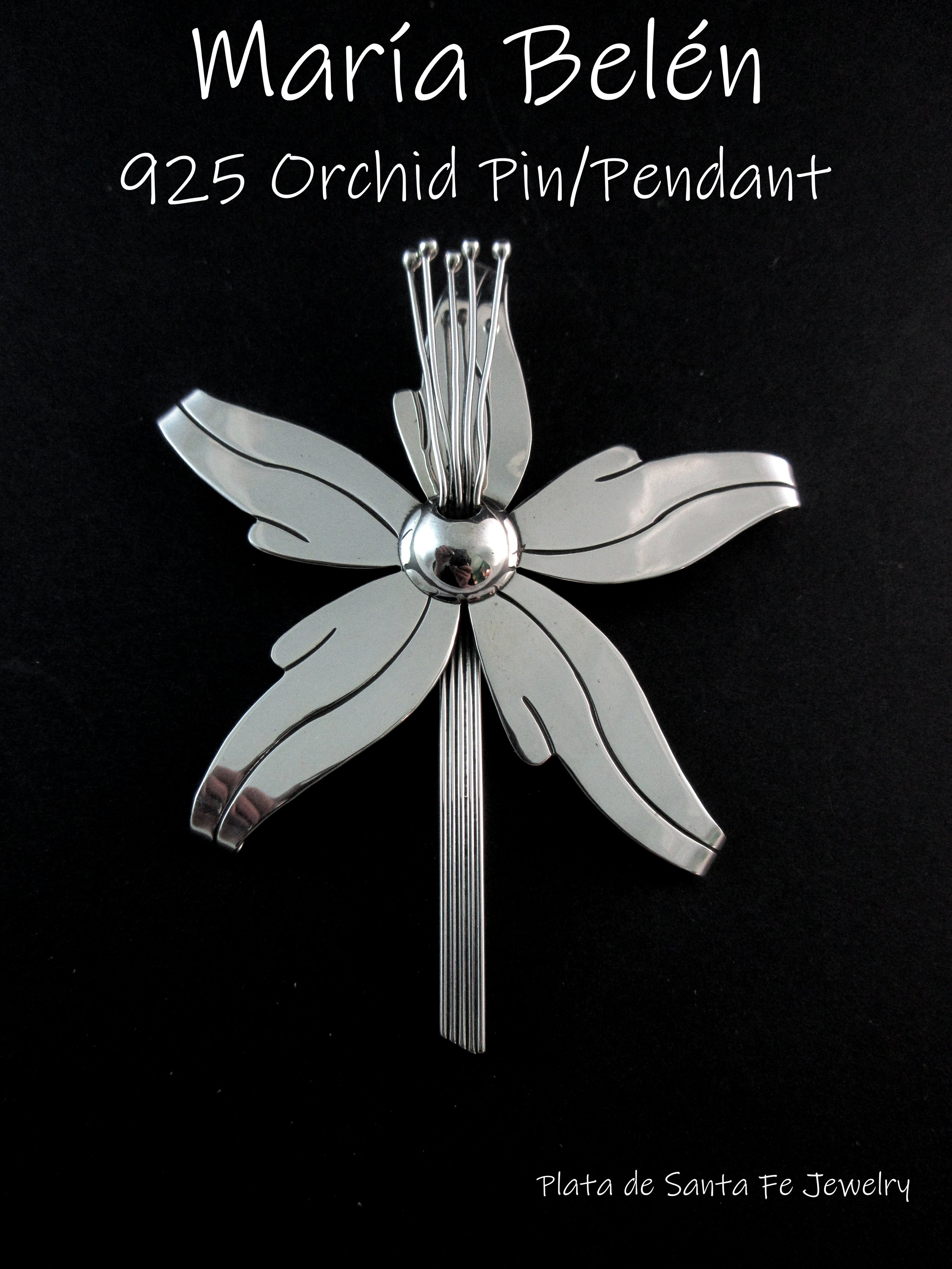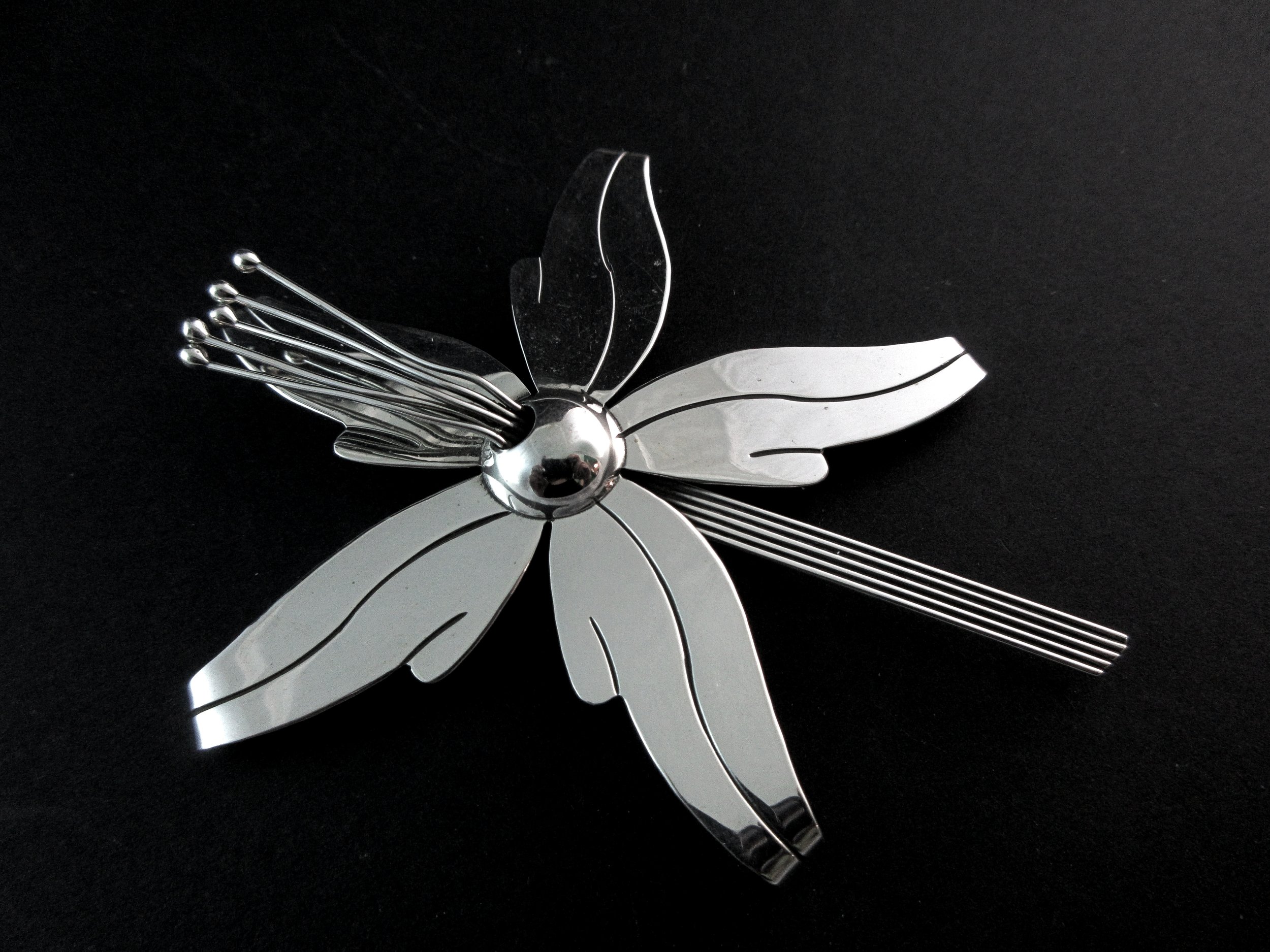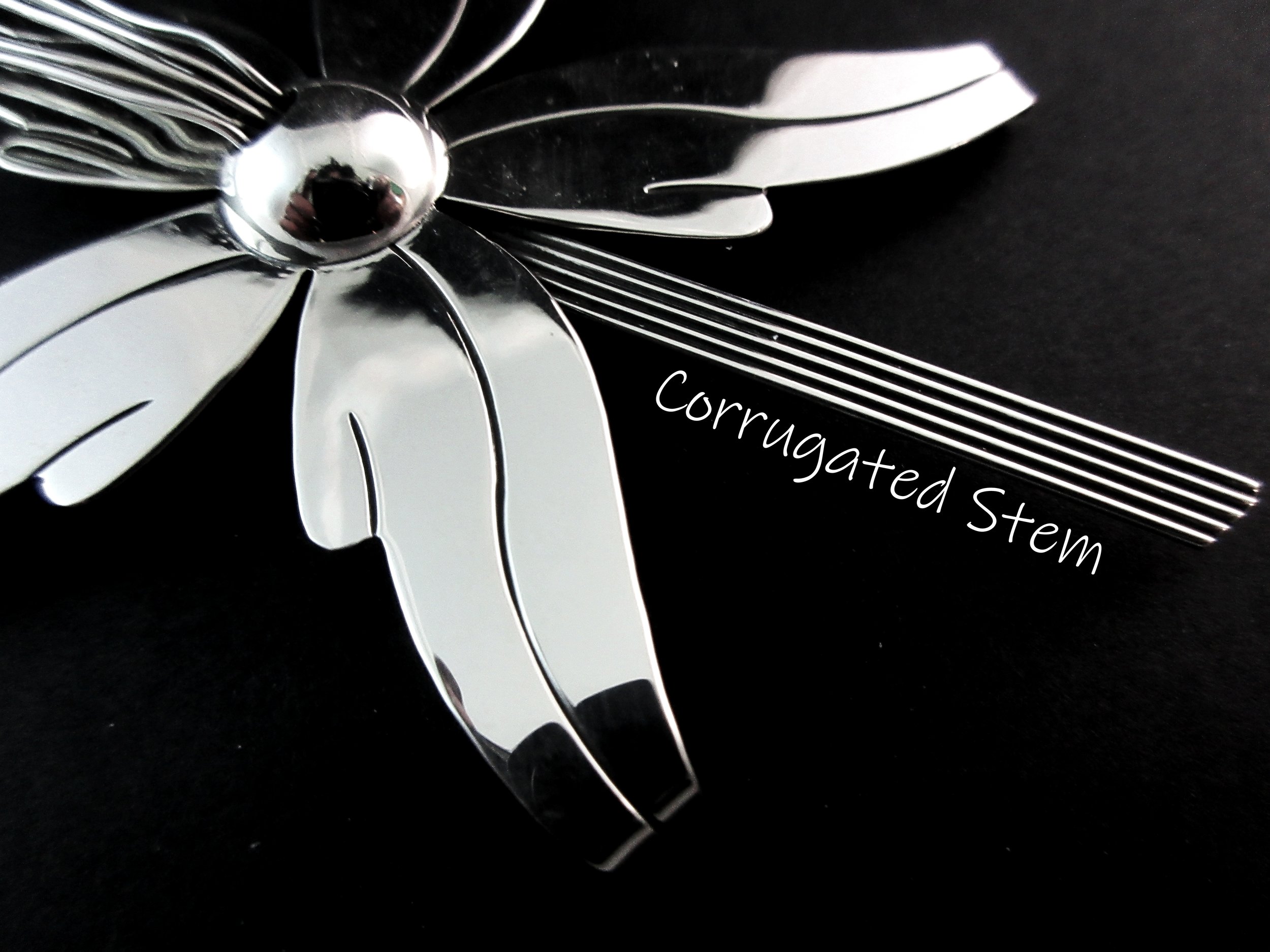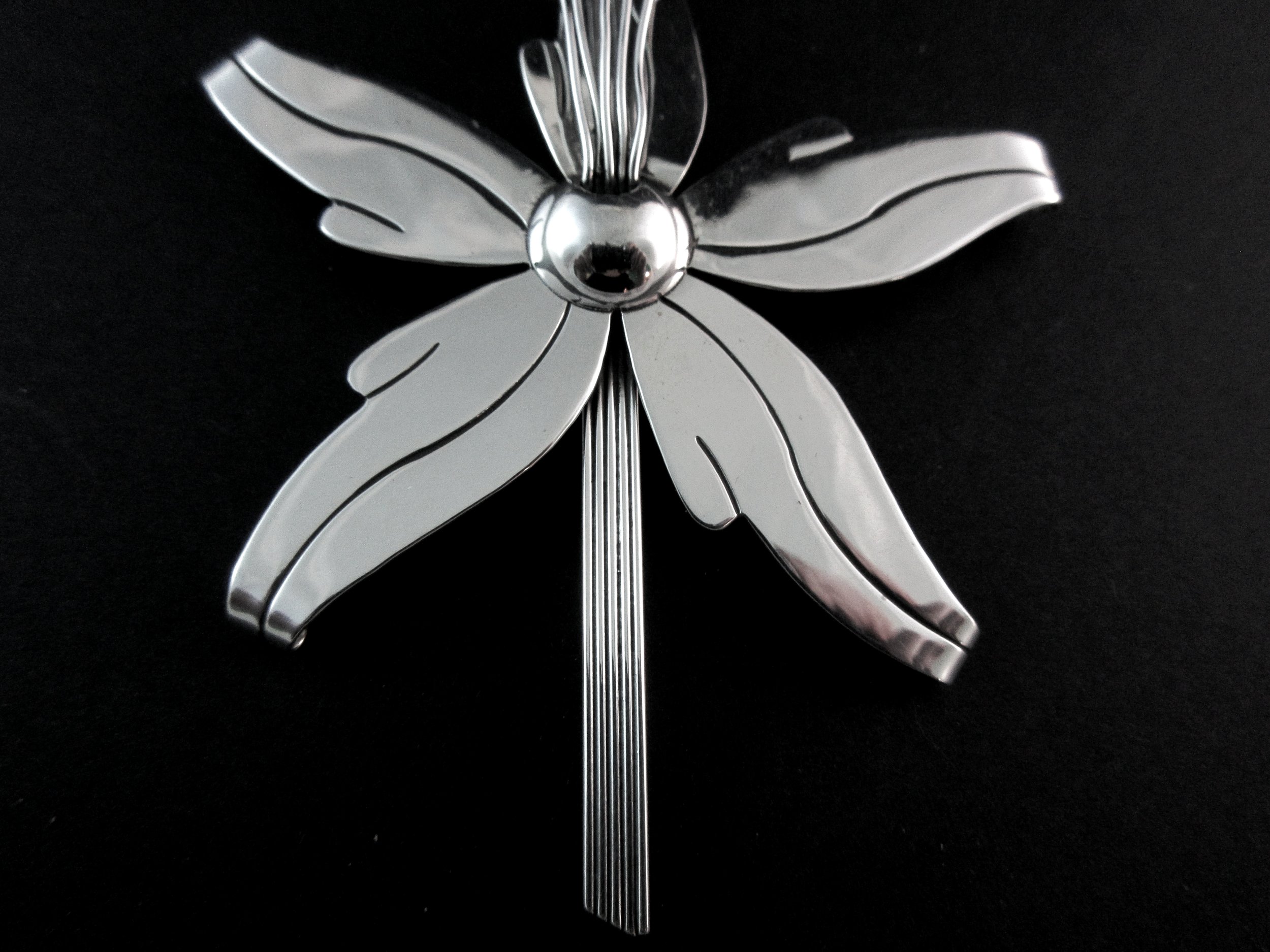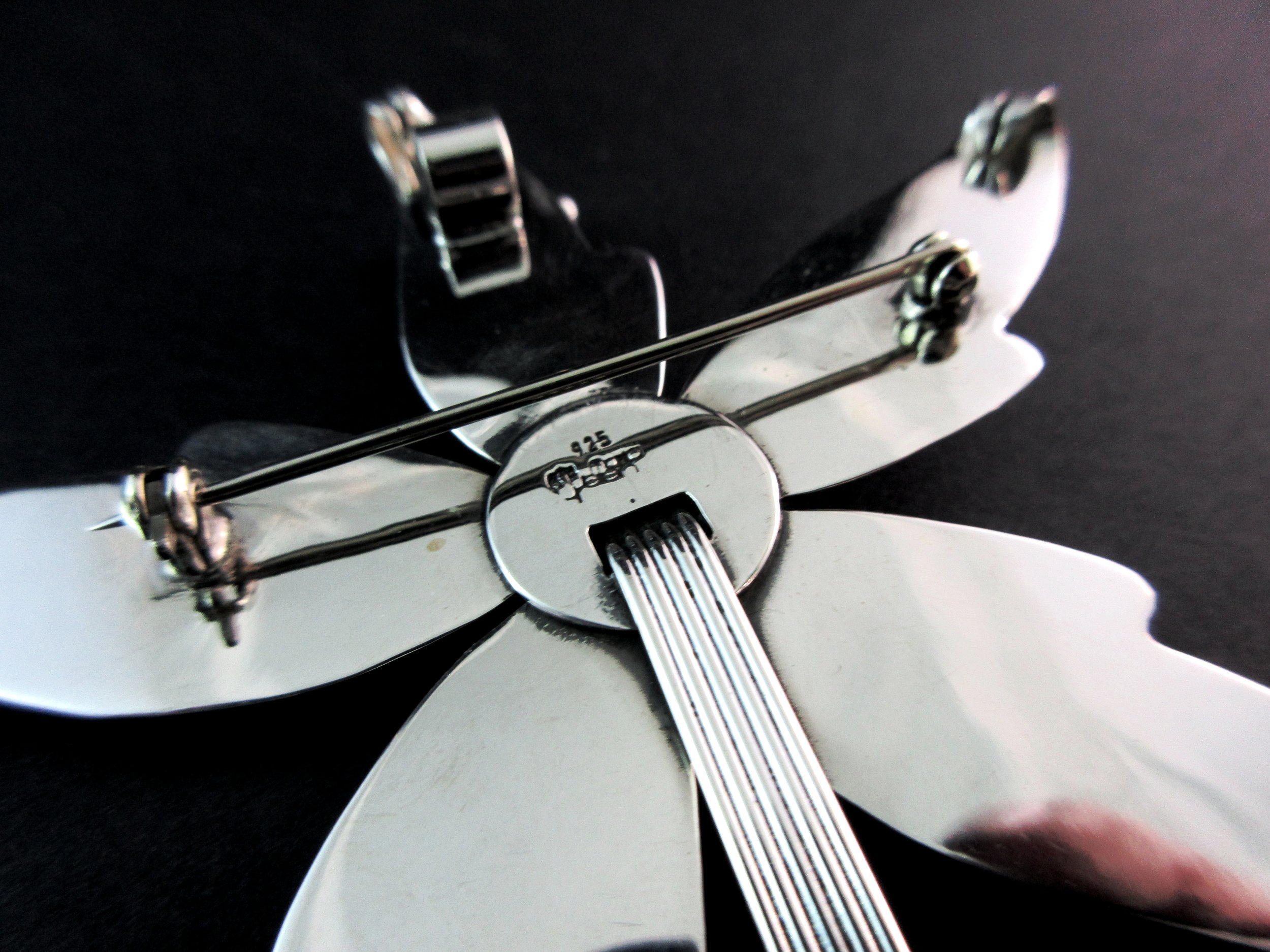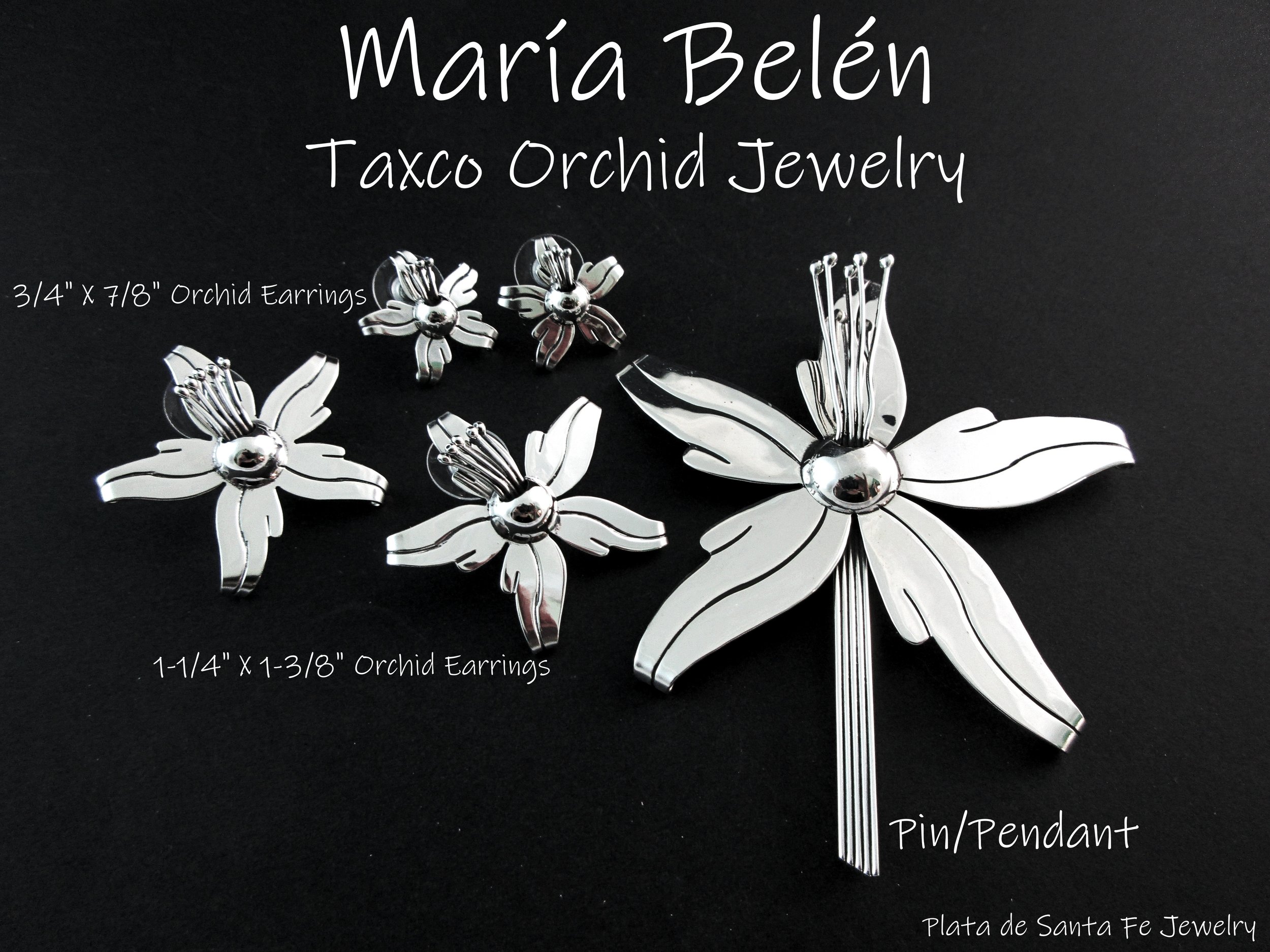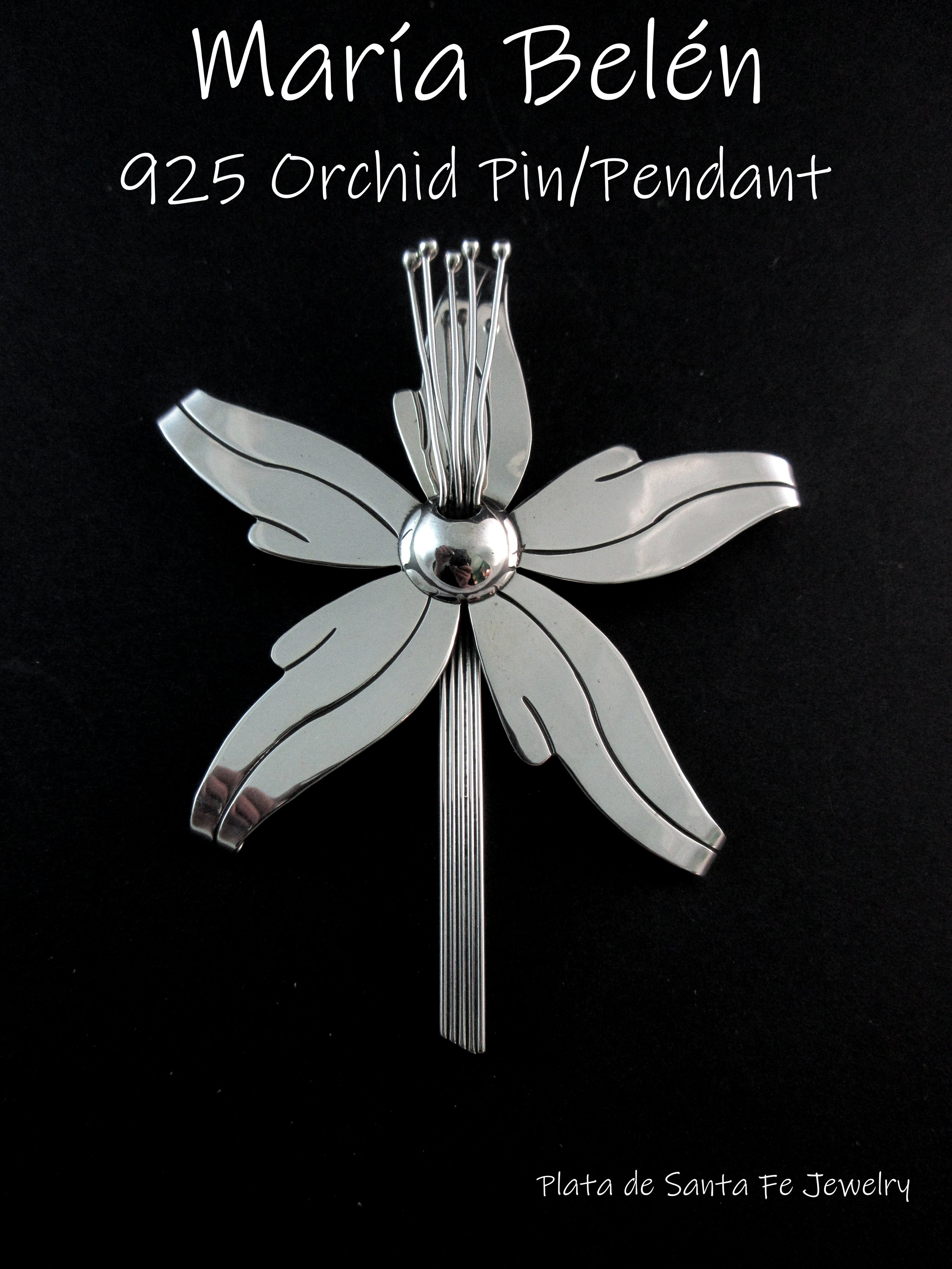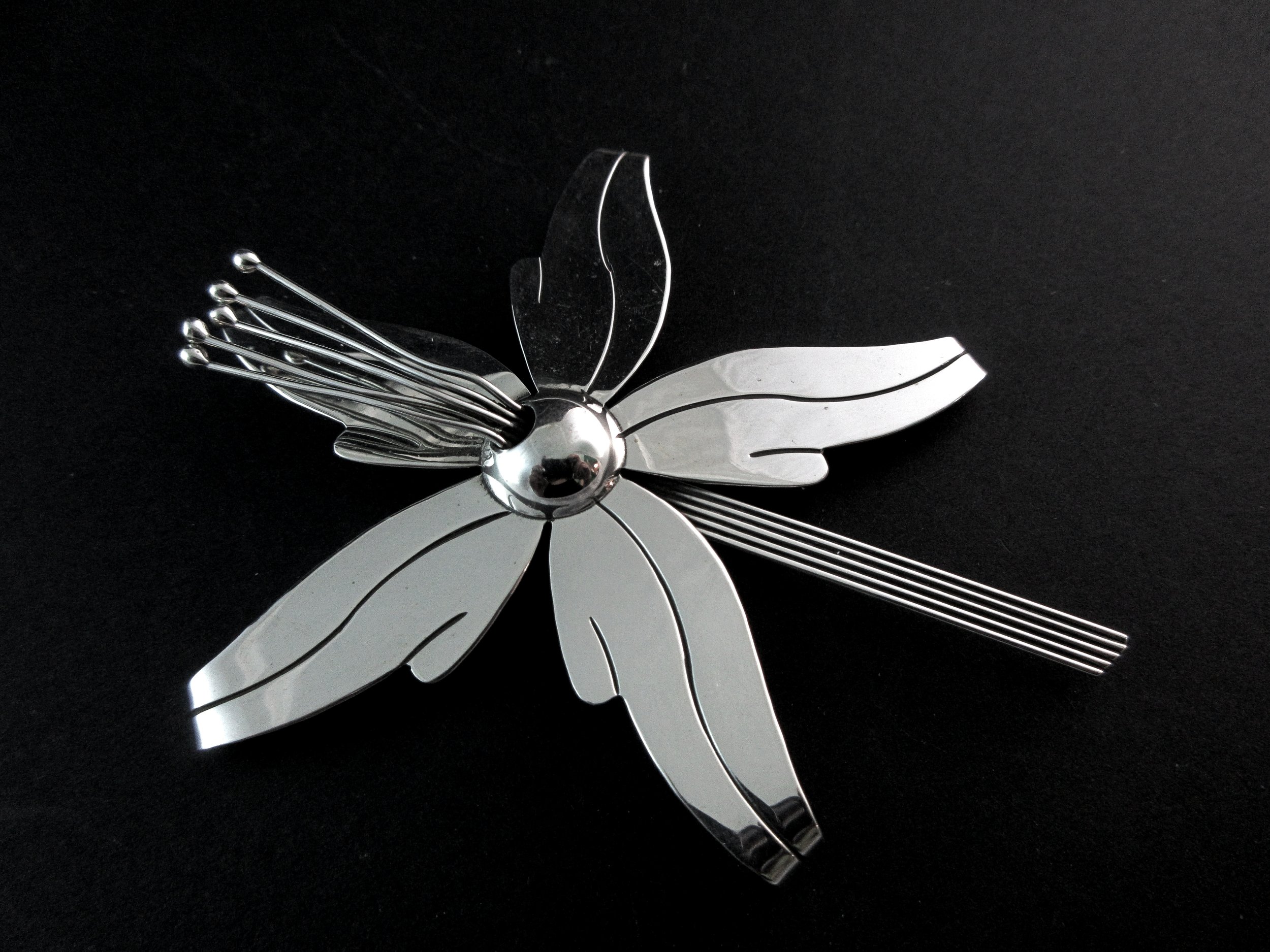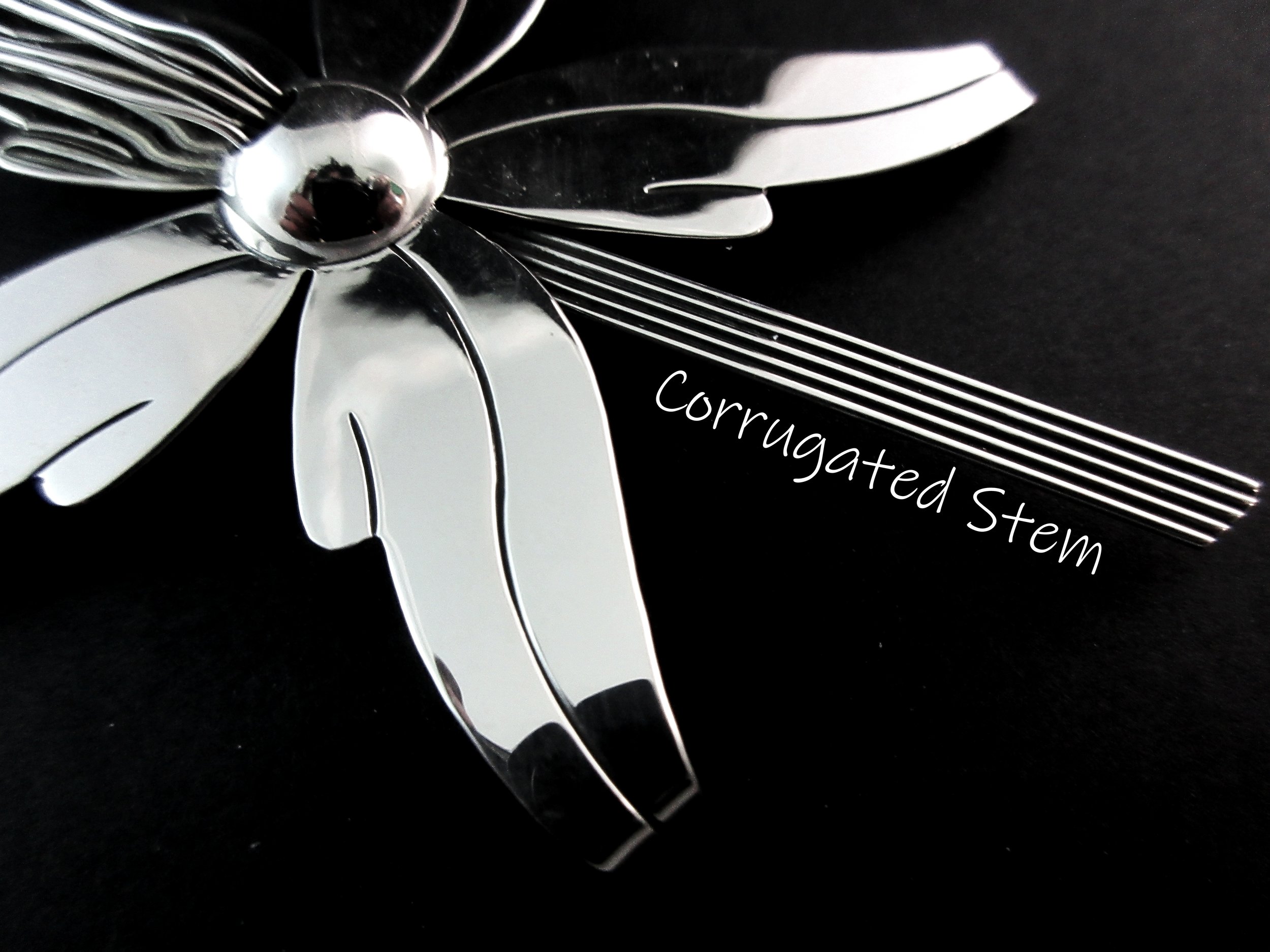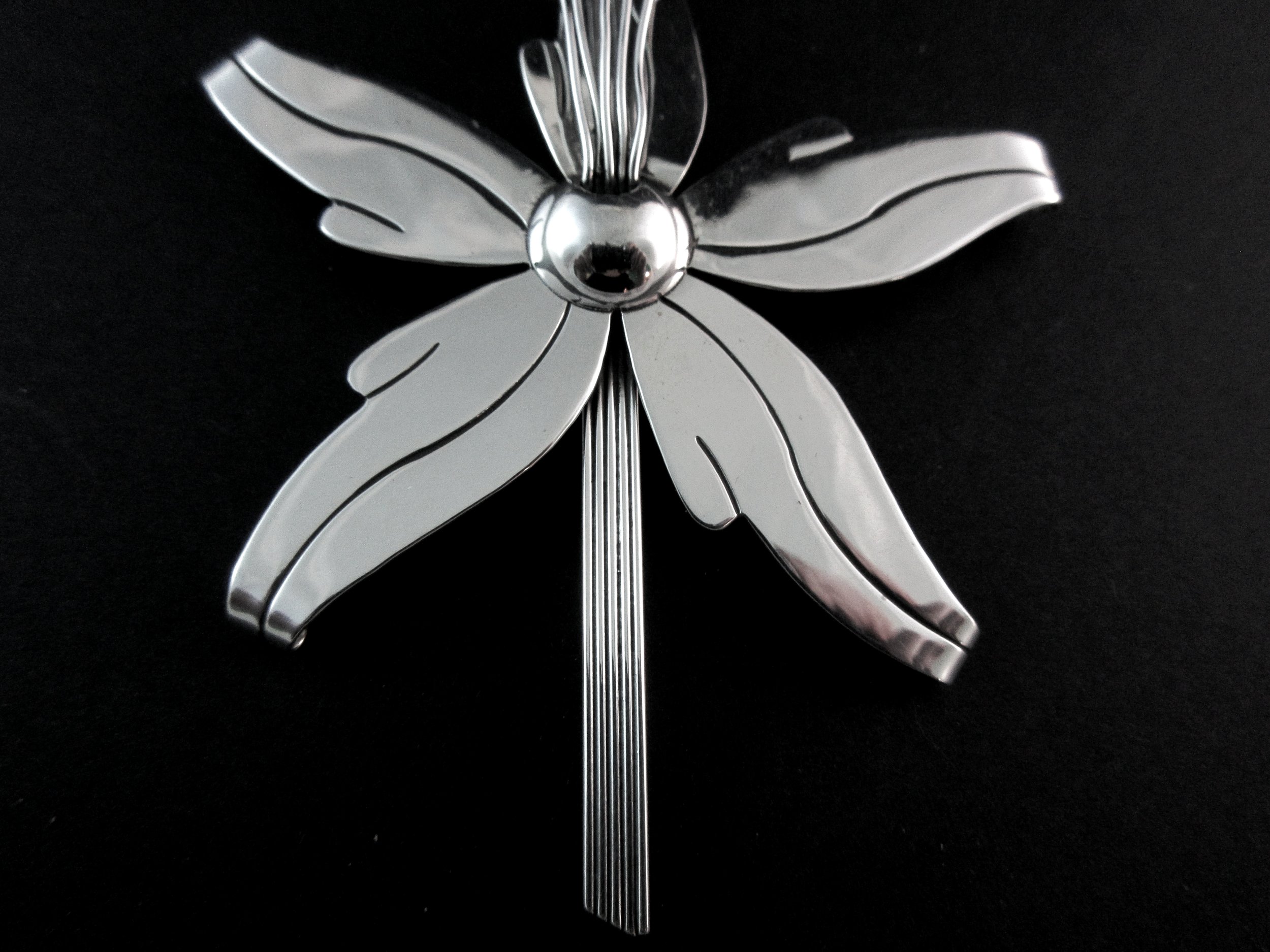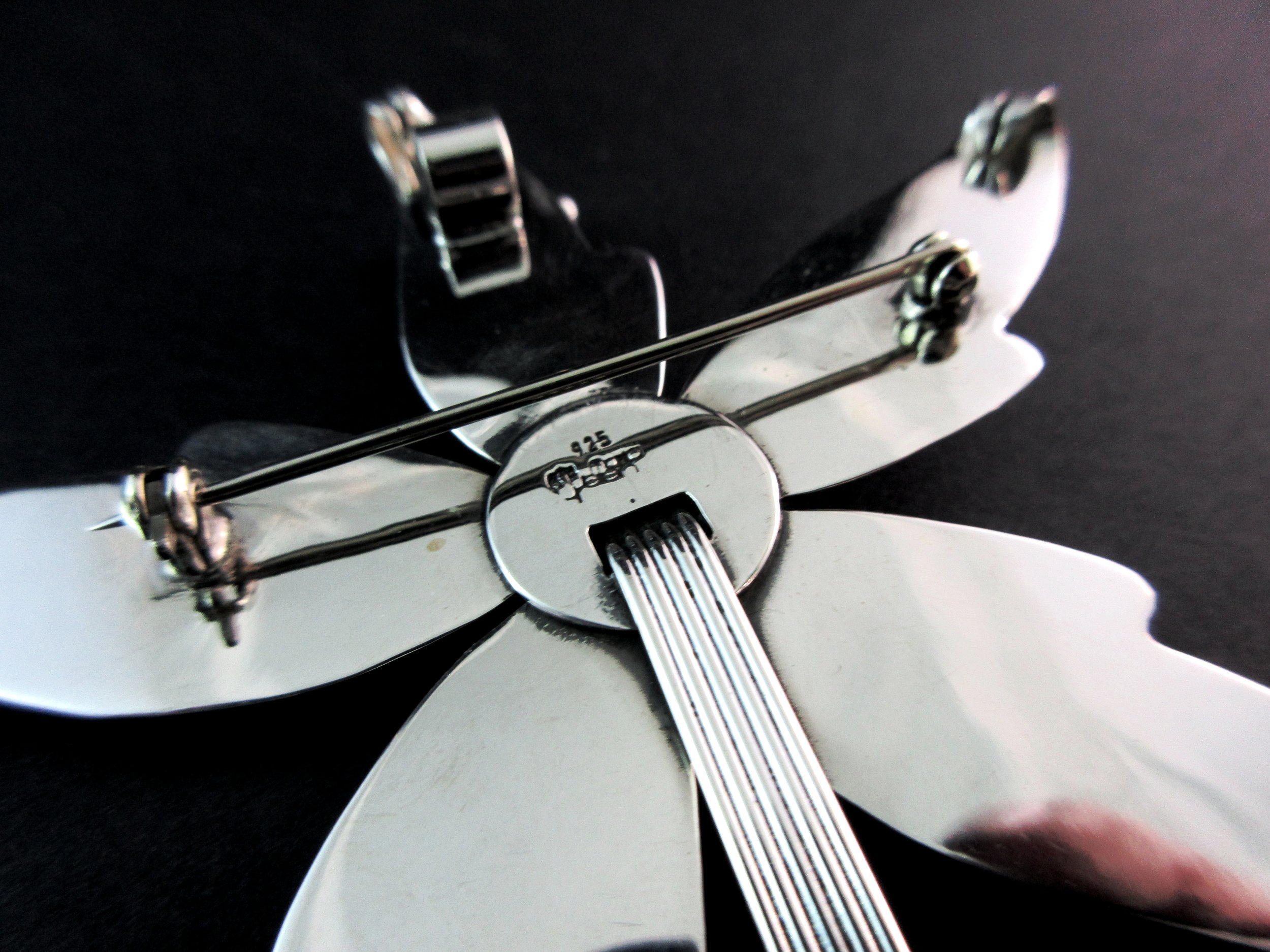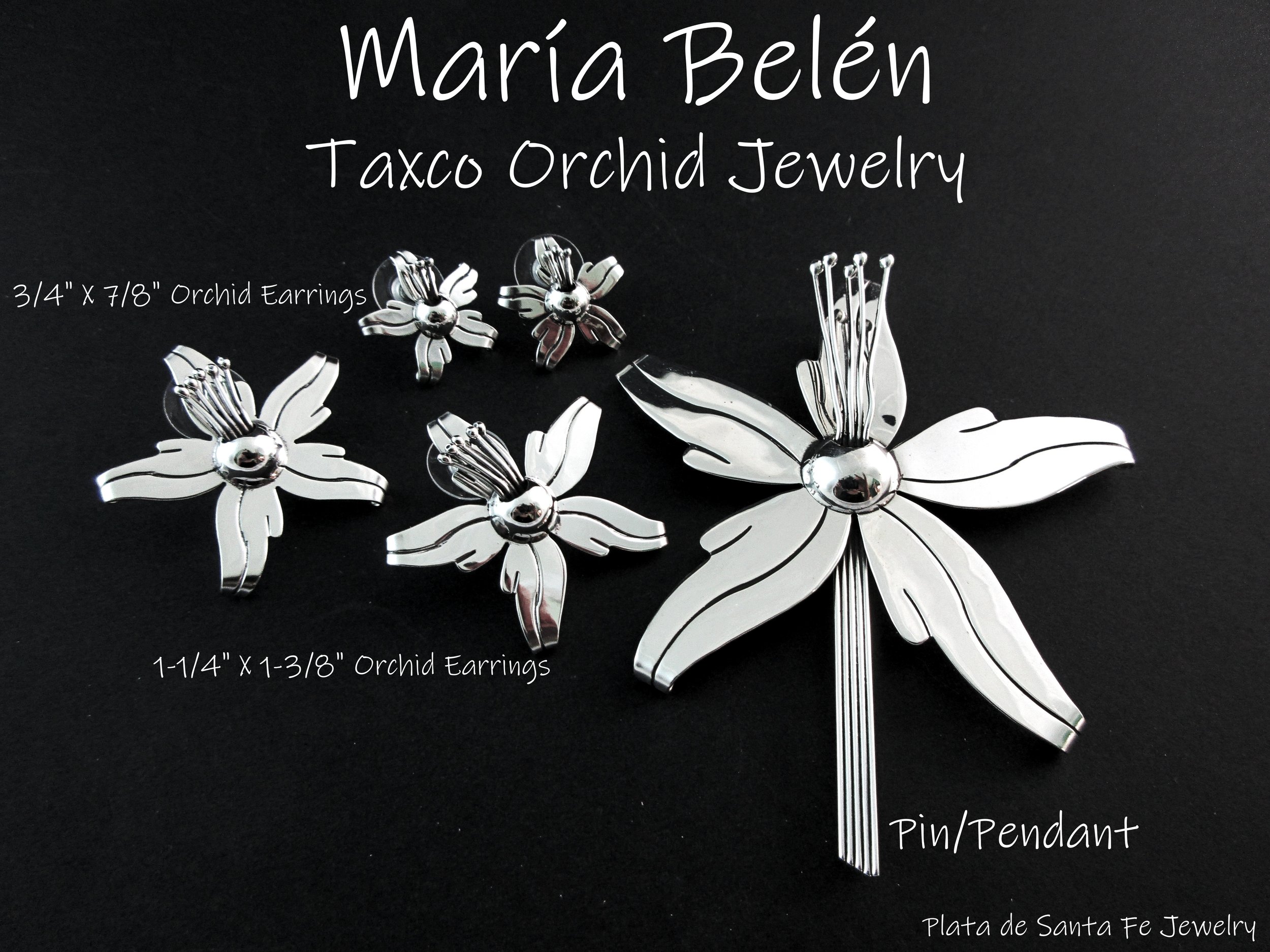 sold out
Maria Belen~ Stunning "Elegant Orchid" ~Hand Fabricated Sterling Pin OR Pendant
SALE FOR PIN/PENDANT ~LARGER ORCHID & SMALLER ORCHID EARRINGS SOLD SEPARATE
~~~~~~~~~~~~~~~~~~~~~~~~~~~~~~~~~~~
"An orchid in a deep forest sends out its fragrance even if no one is around to appreciate it. "Confucius"
DESCRIPTION:
I hand pick all my pieces & each are special in their own way,but some wow me more than others..This is one of those pieces!!
It's beauty & elegantly formed design, stands out like no other & I have no doubt that no matter what you pin it on,it will hold it's own as a piece of 'art' & will receive the attention it so deserves!
Fabricated by the hands of Taxco artisans, this emulates all the beauty (Plus more!) of this fragrant tropical flower.Created in a 5 petal design where the petals spread wide, so it's nice & noticeable!
The petals curl under each of the petals (See photos 9 & 10).Also in photo 9,you will see how the stamen come out of what is made of a bead & has a hole at the top for the stamen to come out of.
The gauge is not bendable & flimsy,nor it is super weighty,but if your going to wear it as a pin,I personally would not wear it on fragile materials like silks.
It's a versatile piece that also doubles as a pendant! The bale is small & will allow no more than a 5 mm chain or sterling Navajo Pearls.(It is shown with a 4 mm-24" Navajo Pearl necklace that is sold separate & is listed on my site by Marilyn Platero)
Perfect birthday,anniversary gift or just a gift to say "I Love You" !!!
I have the matching orchid earrings that come in 2 sizes (Small & Smaller tiny ones)
** I will send this with a "Anti-Tarnish" bag,so when you are not wearing it you can keep it in there,so it's sleek pristine finish will be maintained **
ARTIST: María Belén Nilson For Plata de Santa Fe Jewelry
METAL: Sterling
METAL FINISH: Contemporary -Mirror Polished Finishing
MEASUREMENTS: 3-3/4" X 3-1/4"
WEIGHT: 19.2 Grams
MADE IN: Taxco Mexico
STYLE: Hand Fabricated Sterling Pin OR Pendant
HALLMARK: 'MB' Maria Belen 925
Comes Gift Boxed.