Mustard Yellow Quality Guadalajara Mexican Hand Tooled/Made Western Style Purse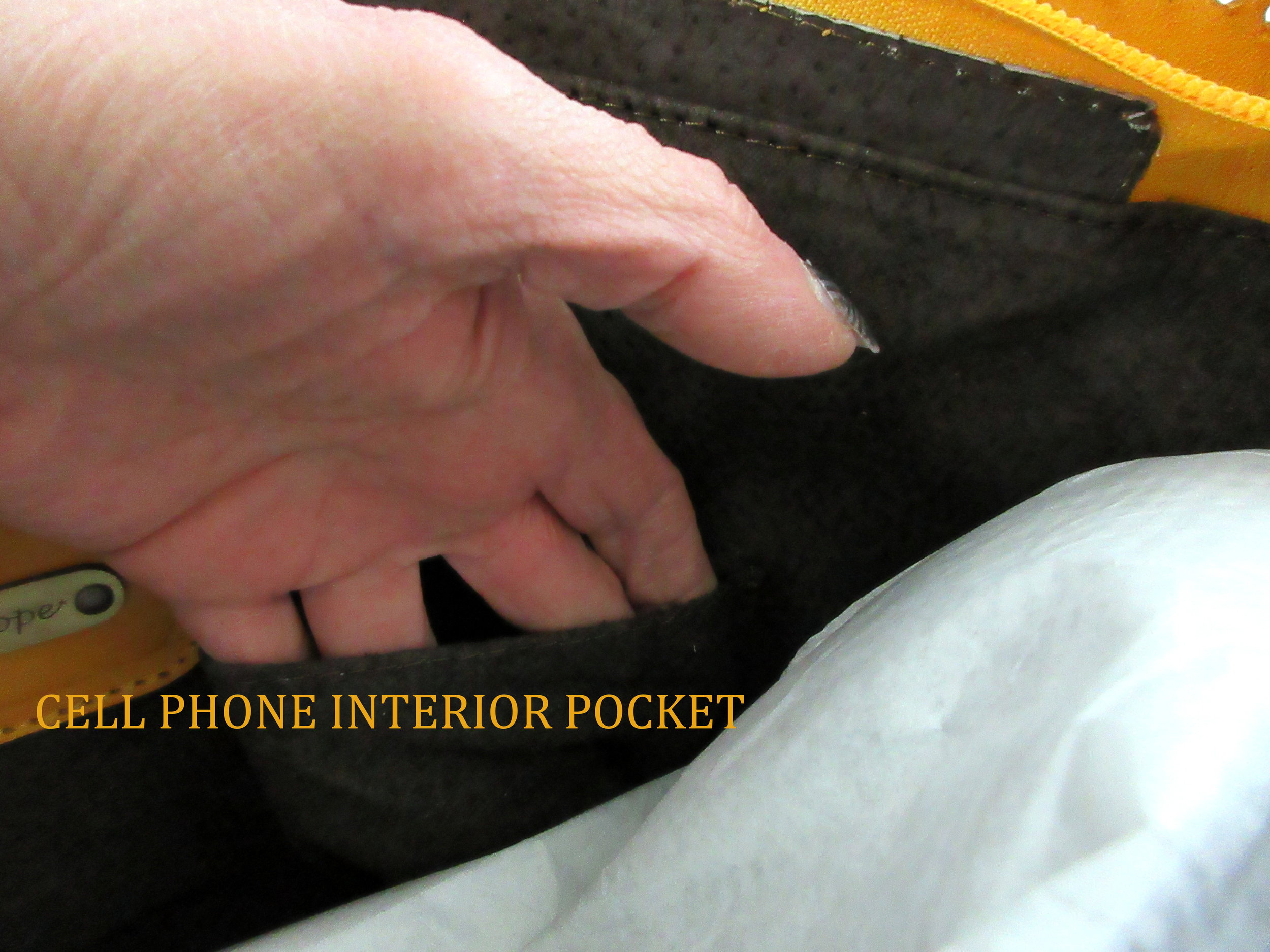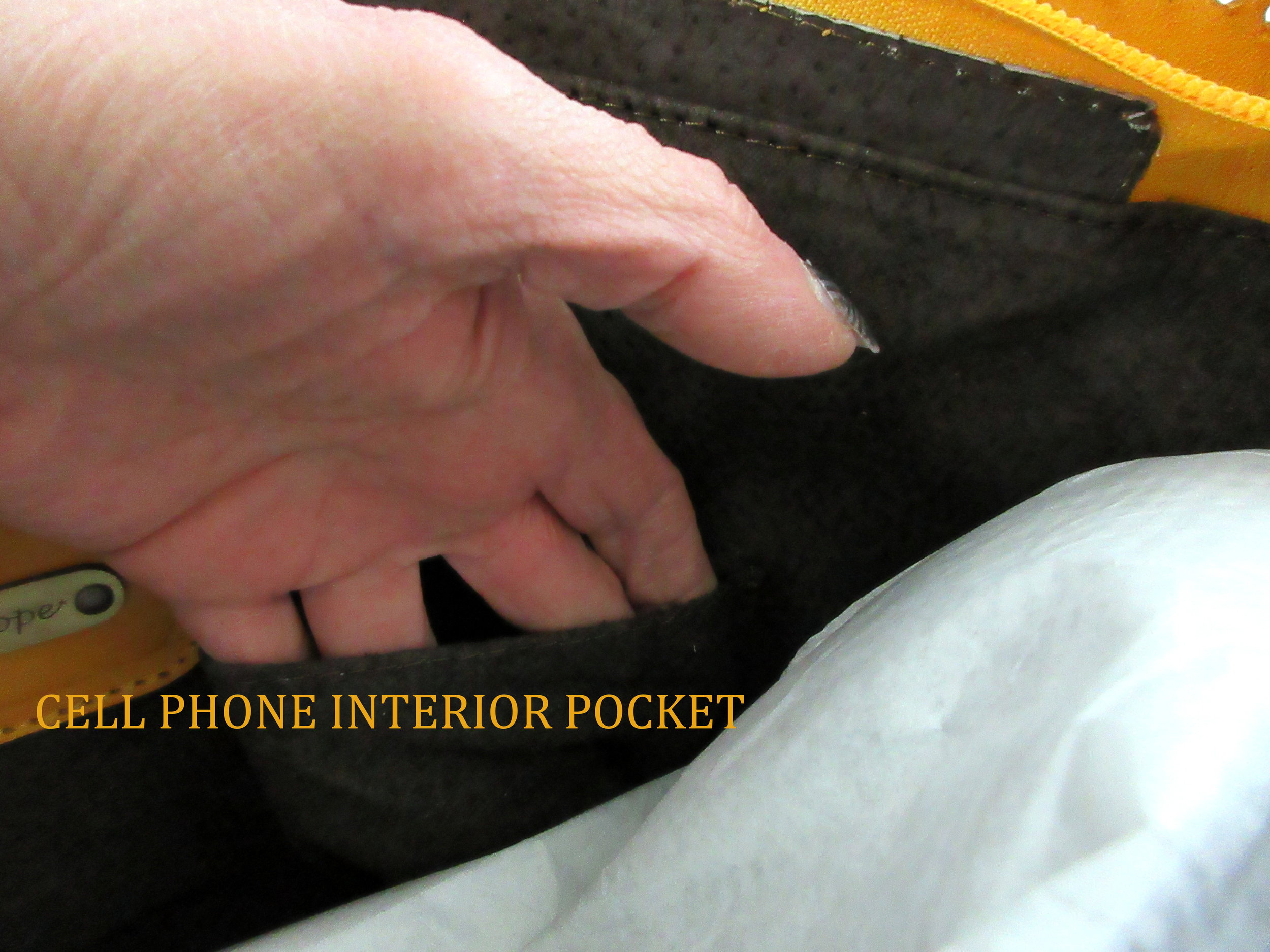 Mustard Yellow Quality Guadalajara Mexican Hand Tooled/Made Western Style Purse
If you zoom through all my photos,you will find one of the most conspicuous & incredibly hand tooled Mexican made purses..It is made with quality like no other & is one of the finest & most impressive I have come across.It is like a work of art!
There was so much time & attention to detail making this..It was made in Guadalajara Mexico,where some of the best tooling takes place & this company doesn't fall short,when it comes to producing the best.These are made of a high quality,heavier leather & are totally made by hand,from the cutting,whipstitching,tooling,machine stitching,down to this wonderful hand rubbed color you see.If your a fan of hand made quality workmanship, then this is going to be something your going to really appreciate,once you get this in hand!
All of the interior is done in a dark brown suede & has a good drop that will let you carry a little or alot.Throw this over your shoulder or carry in hand.Has an exterior side pocket for extra storage.(see photos)
Perfect Western Cowgirl Chic purse or will also look stunning with any Mexican wardrobe! And with summer coming,this will pair beautifully with all the colors we wear!
SHIPPING PRICES FROM POST OFFICE ARE BASED ON 3 THINGS:
WEIGHT,DIMENSIONS OF BOX & HOW FAR THE BOX TRAVELS FROM ORIGINAL LOCATION TO DESTINATION..I HAVE NO CONTROL OVER PRICING. IF I FIND AT TIME OF CREATING SHIPPING LABEL,THAT IT DID NOT COST AS MUCH AS WHAT I CHARGED,I WILL REIMBURSE YOUR ACCT.,LESS MATERIAL FEES**
MADE BY: LONG ROPE
MADE IN: GUADALAJARA MEXICO
COLOR: HAND RUBBED 'MUSTARD YELLOW'
TECHNIQUE: HAND TOOL,BRAIDING,WHIPSTITCHING,MACHINE STITCHING,HAND RUBBED DYED
MATERIAL: LEATHER EXTERIOR/DARK BROWN SUEDE INTERIOR
PURSE LENGTH:16" THEN NARROWS TO 13" AT BOTTOM
PURSE HEIGHT:11"
DEPTH:5"(RELAXED/EXPANDABLE)
STRAP DROP:9"
INTERIOR ZIP COMPARTMENT MEASUREMENT: 6" RANGE
ADDITIONAL FEATURES:CELL PHONE INTERIOR COMPARTMENT,EXTERIOR OUTSIDE SIDE POCKET
LABELED: LONG ROPE
STYLE:COWGIRL CHIC/MEXICAN
**Please note**
Due to the fact that this is totally hand made & not made by machine made big manufactures,there may be slight variations.