FEDERICO JIMENEZ HUGE Noticeable Chrysocolla/Onyx 925 Lizard Pin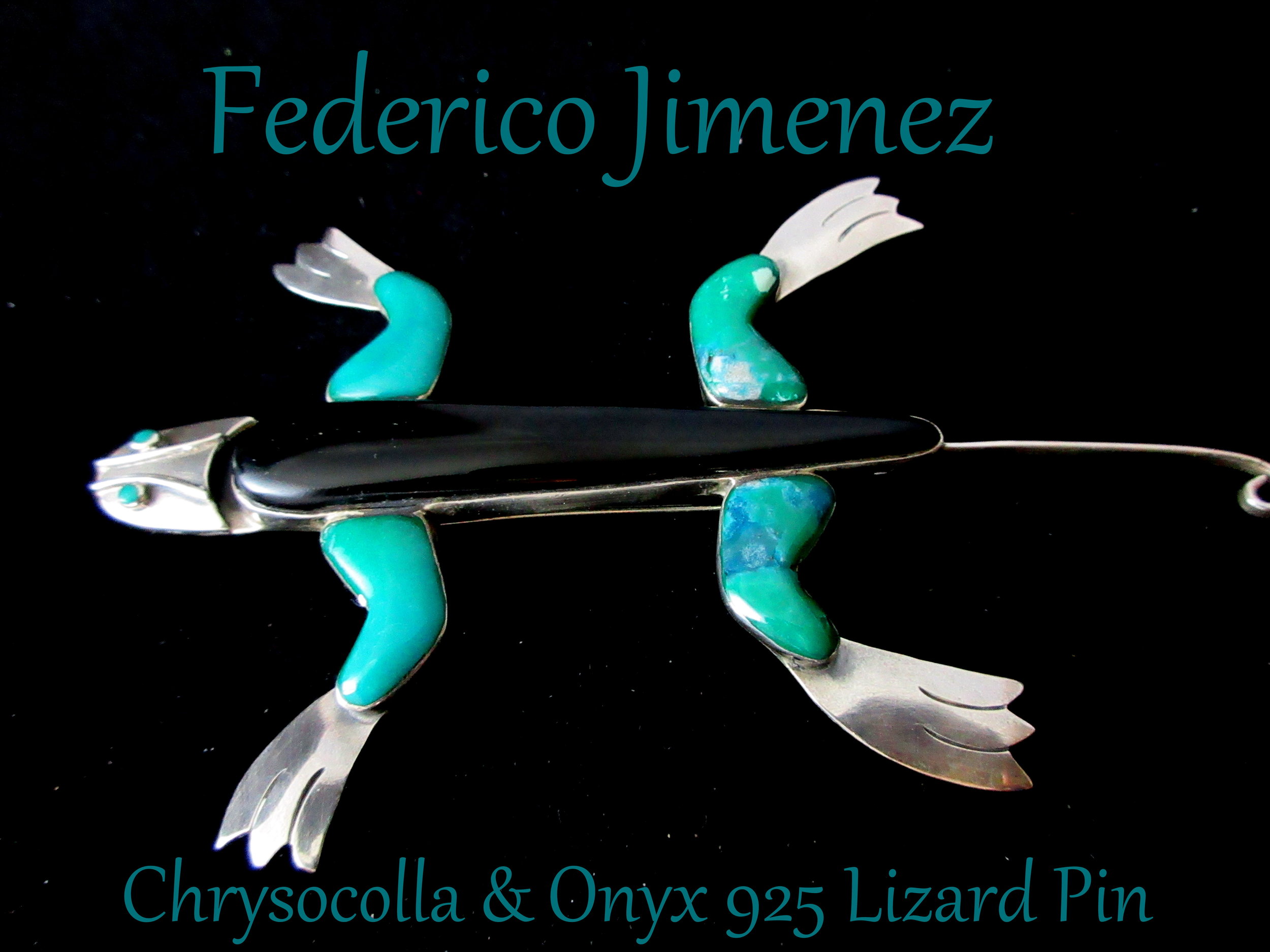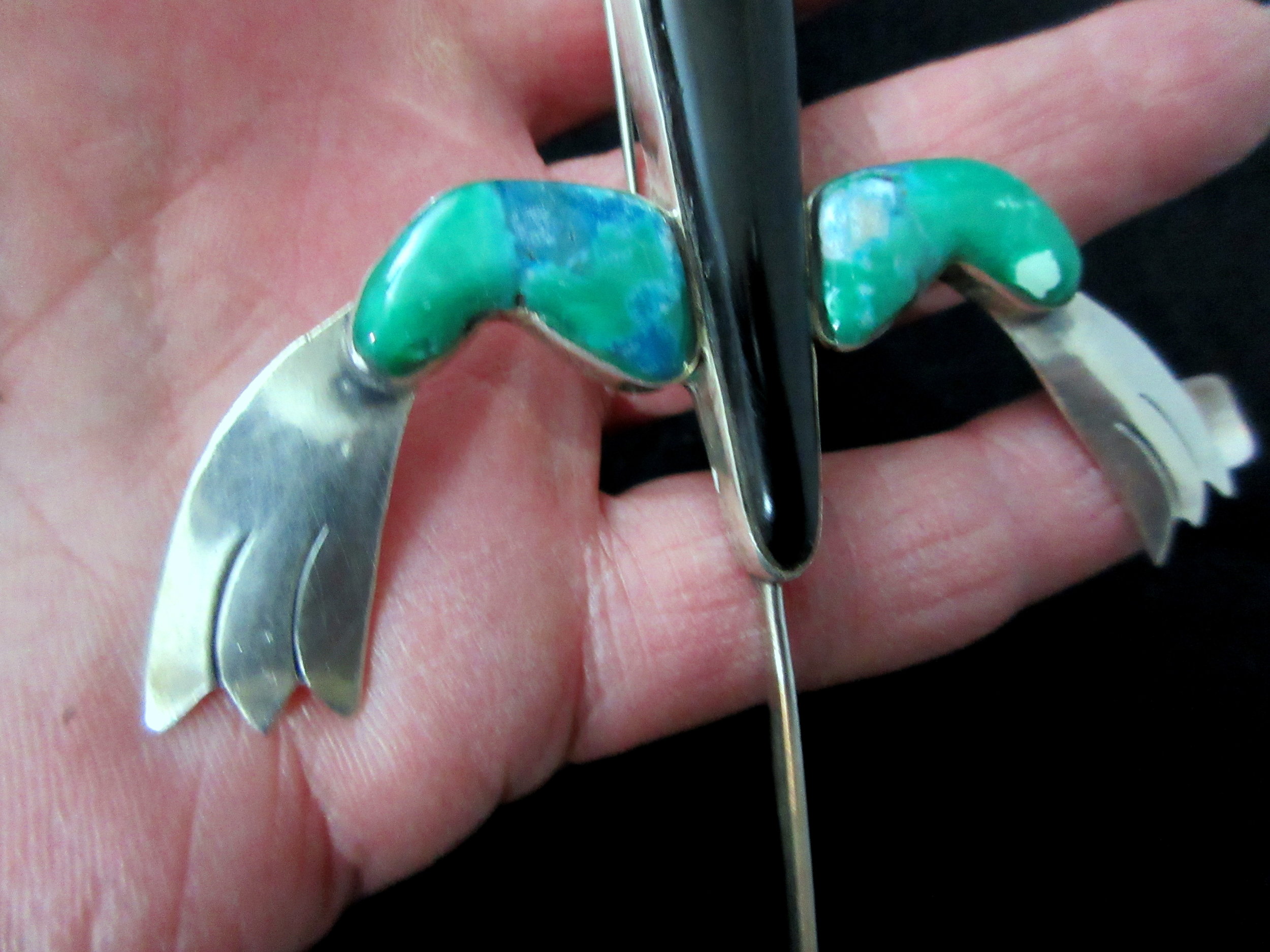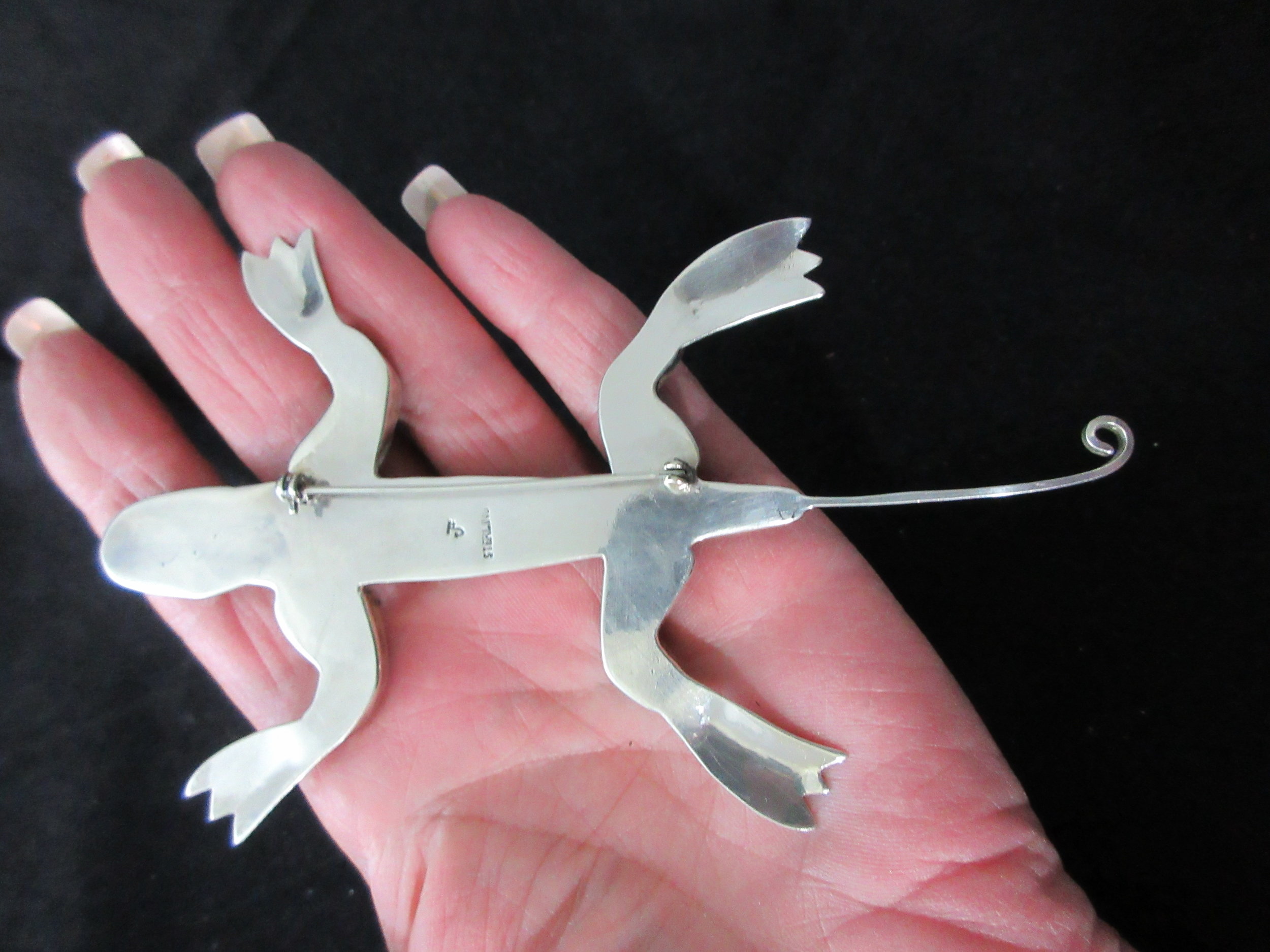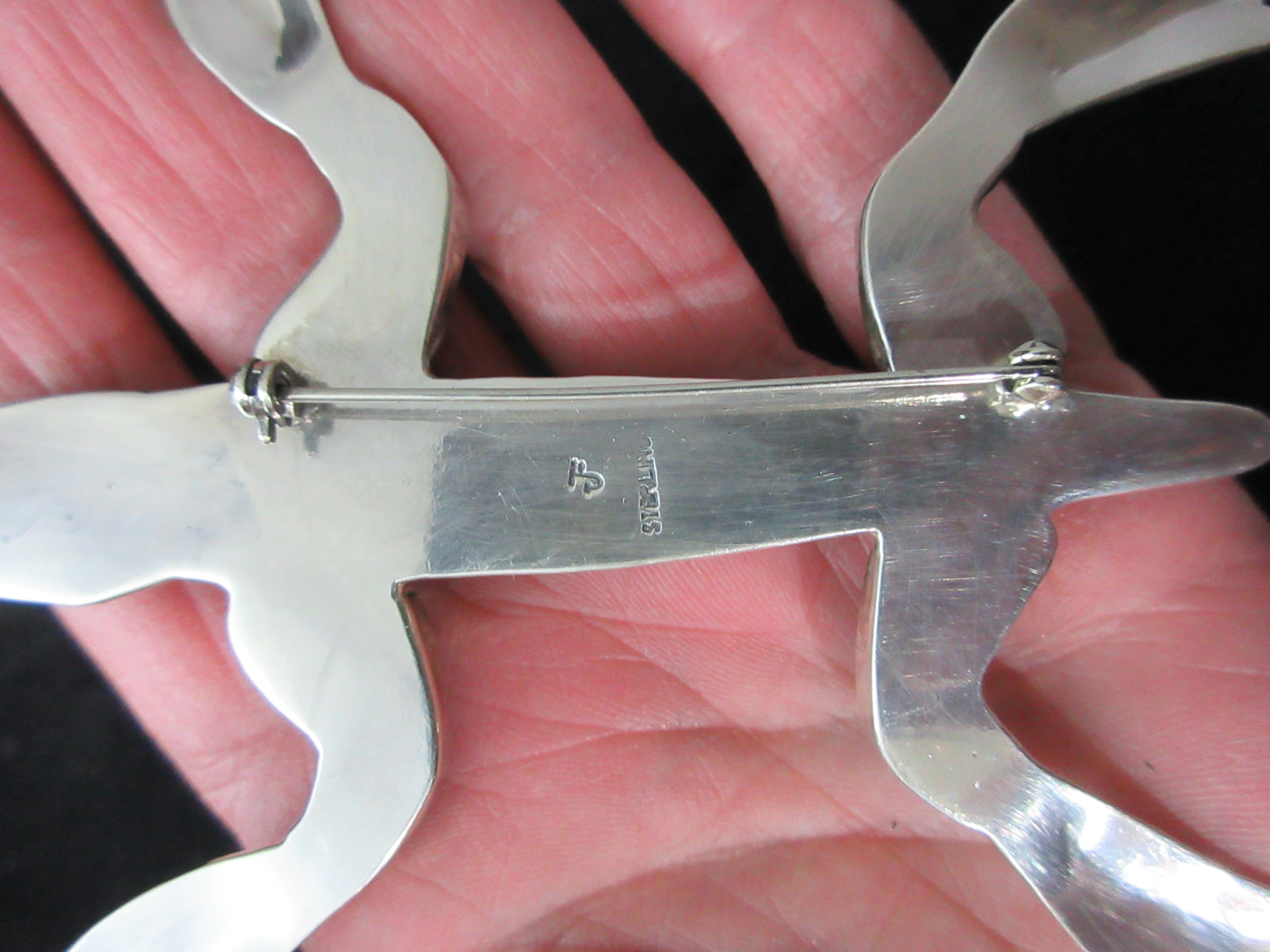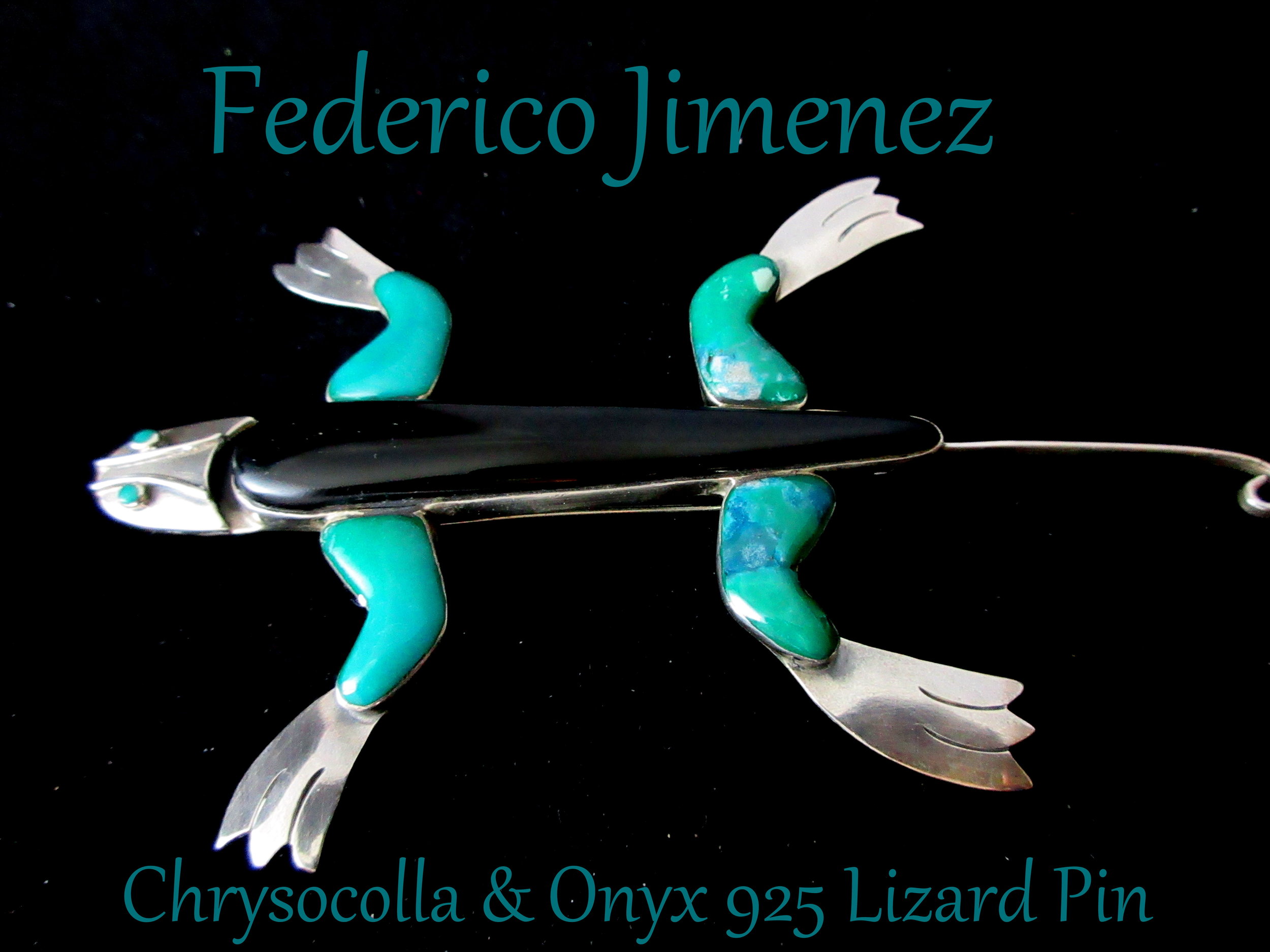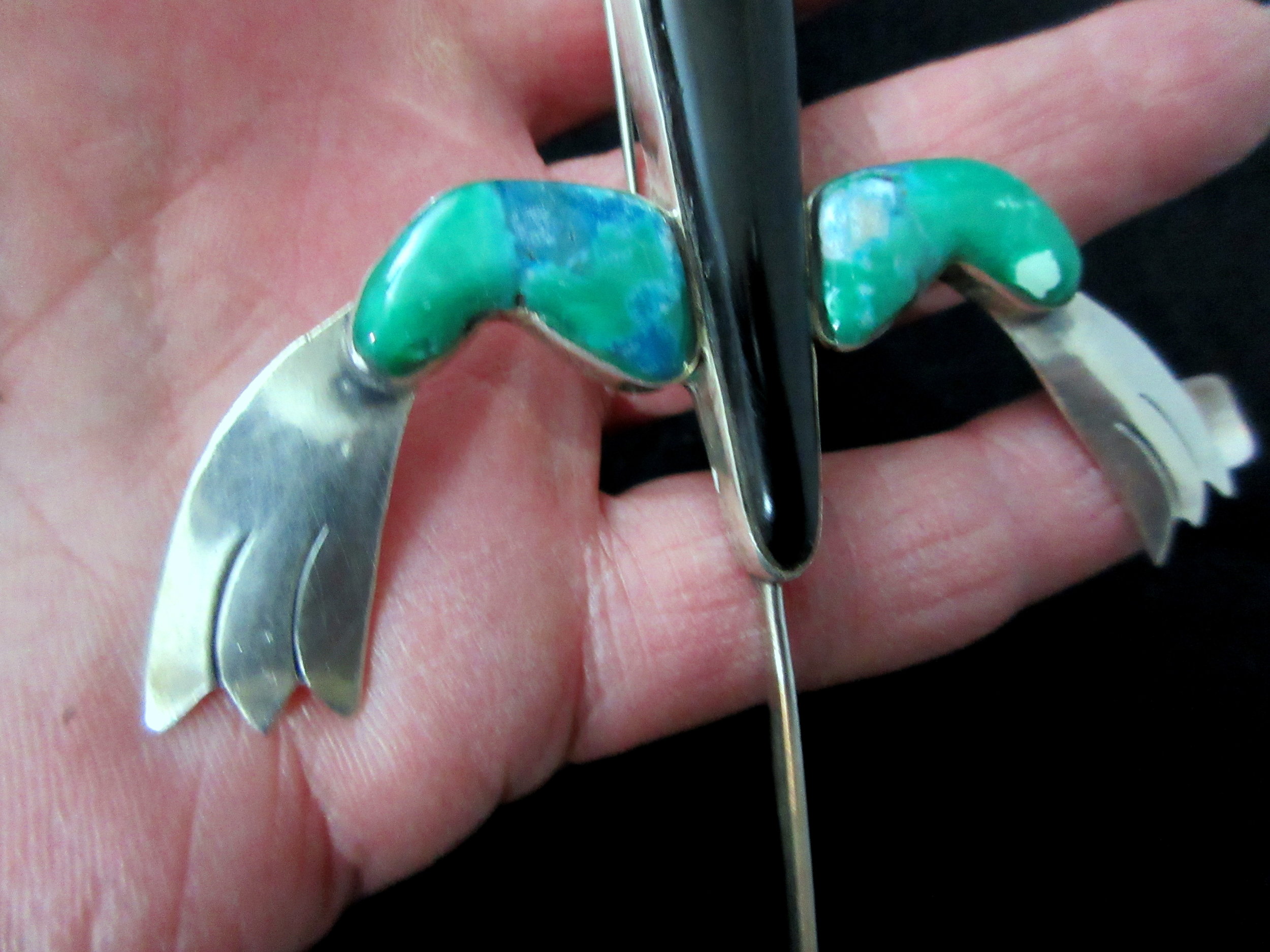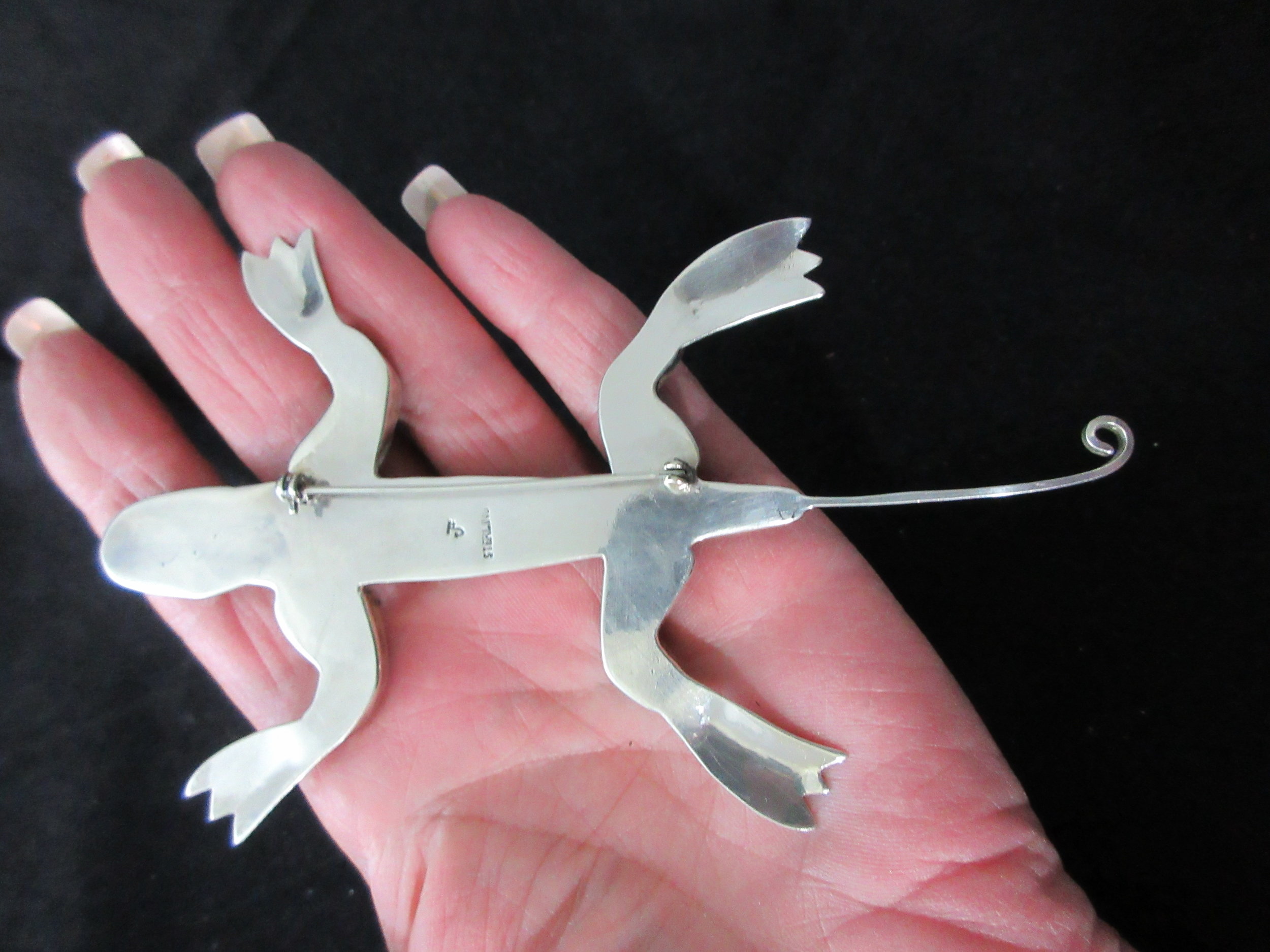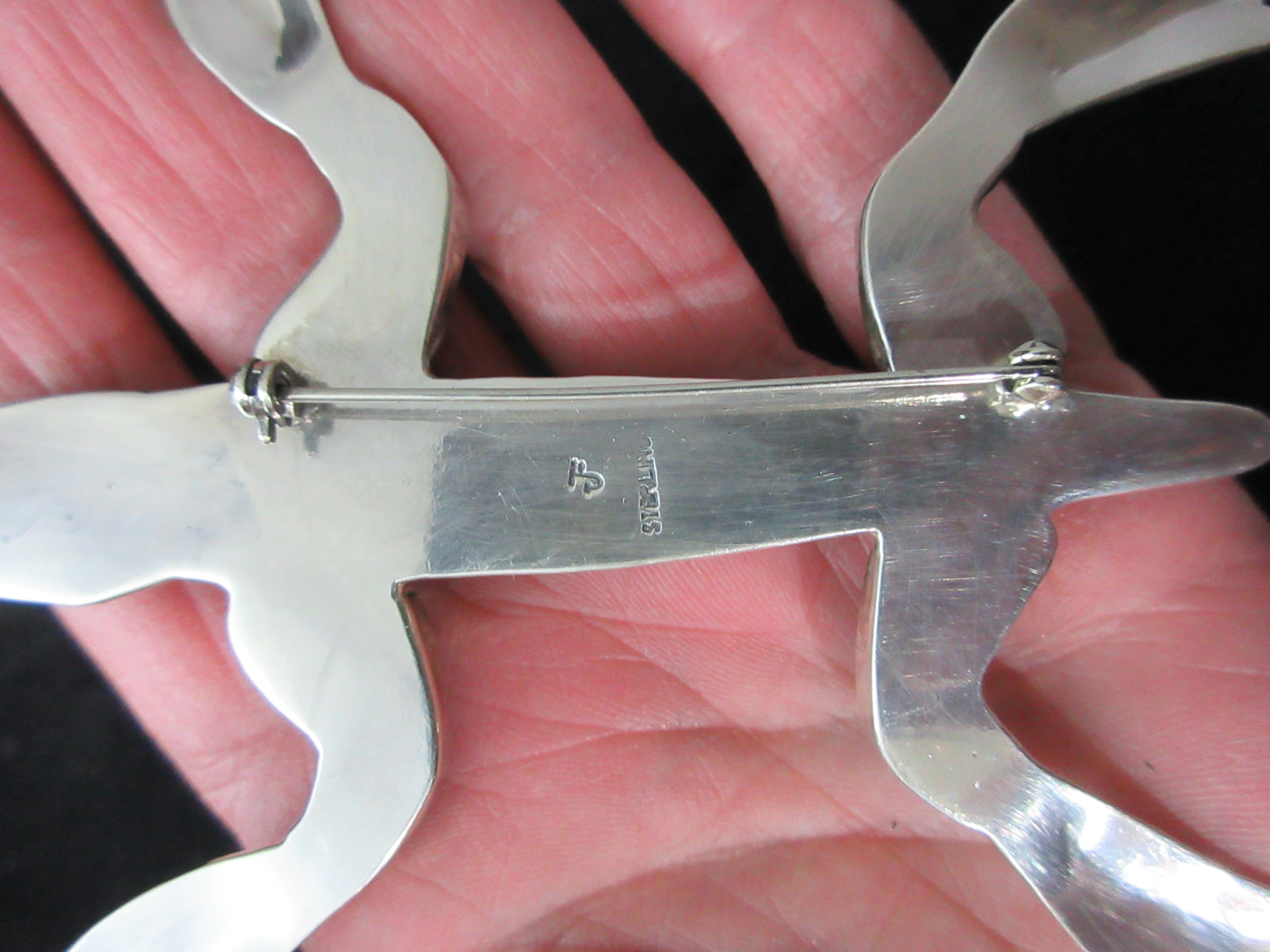 FEDERICO JIMENEZ HUGE Noticeable Chrysocolla/Onyx 925 Lizard Pin

This super long Lizard pin is a piece of 'sculptural art at it's finest..
The design is sleek,smooth & very eye catching, that it's bound to strike some conversations..No doubt! It is unique & so different than anything you will ever see out there!
Between the perfectly calibrated, elongated black onyx body & the cyan color green chrysocolla arms & legs,makes this a "win-win" pin to be appreciated for the piece of art it is & for the highly skilled hands that made it!
The perfectly cut stones lay in their bezel atop of sterling sheet & the sterling extends itself, to its webbed feet.
The matte finish given to the sterling, seems to make the colors come to life.He can be worn vertically or horizontally!
This could be the perfect companion to highlight any coat,sweater.
 
ARTIST:Federico Jimenez
MEASUREMENT: 5-1/8" (From Head to tip of tail) x 3"(at it's widest)
METAL: Sterling Silver
METAL FINISH:Matte
MATERIAL: Green (With bits of blue on back legs) Chrysocolla~Black Onyx
WEIGHT: 1.43 ounces
HALLMARK:JF/STERLING/925
Comes Boxed.