Santa Fe Artist BUDDY LEE Onyx/Mother of Pearl Feather 925 Whimsical Necklace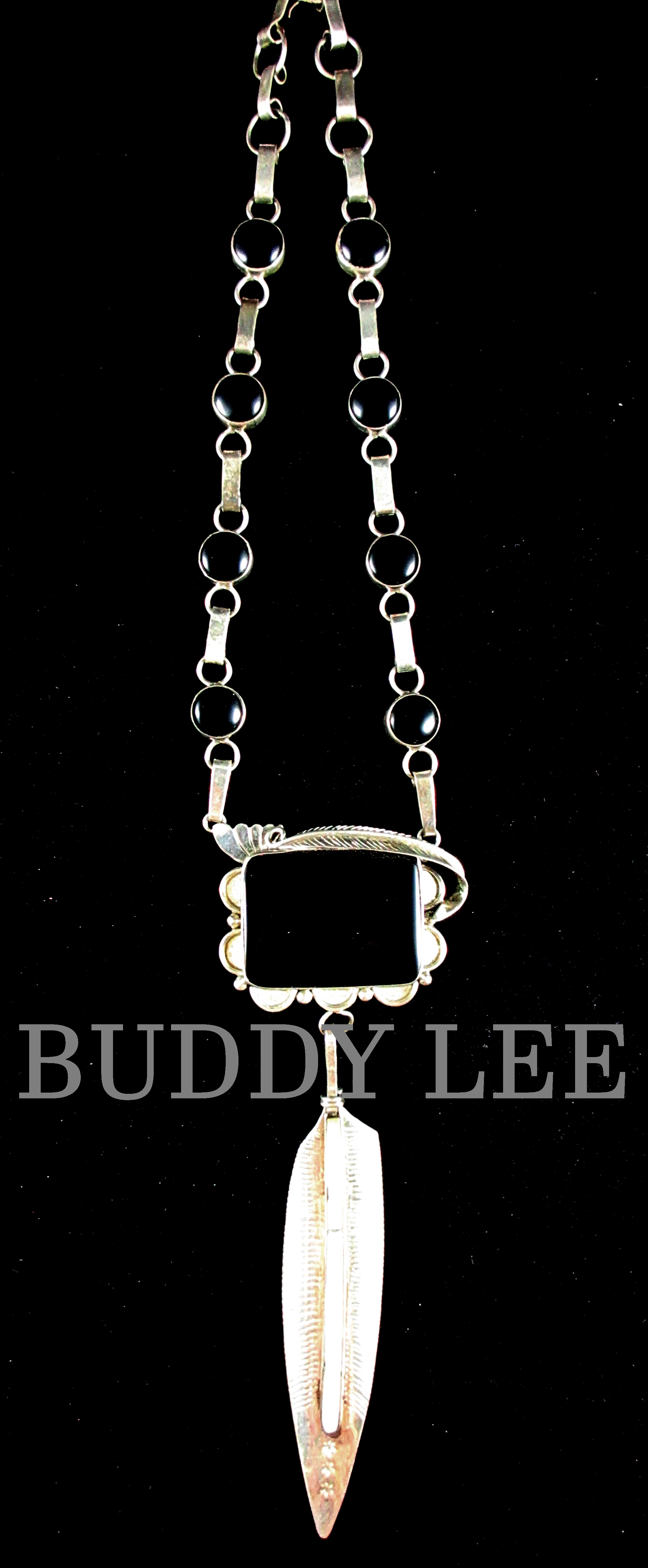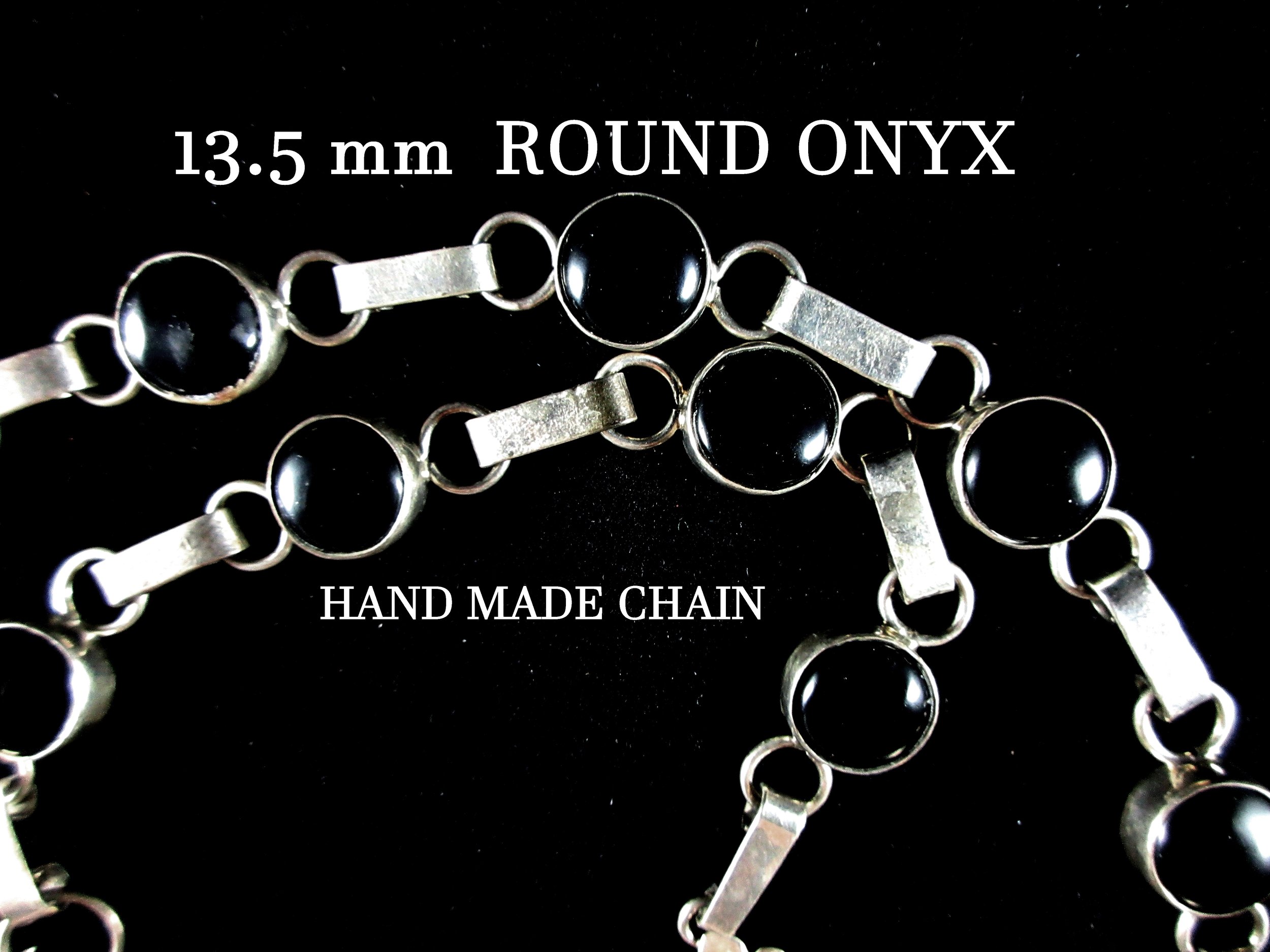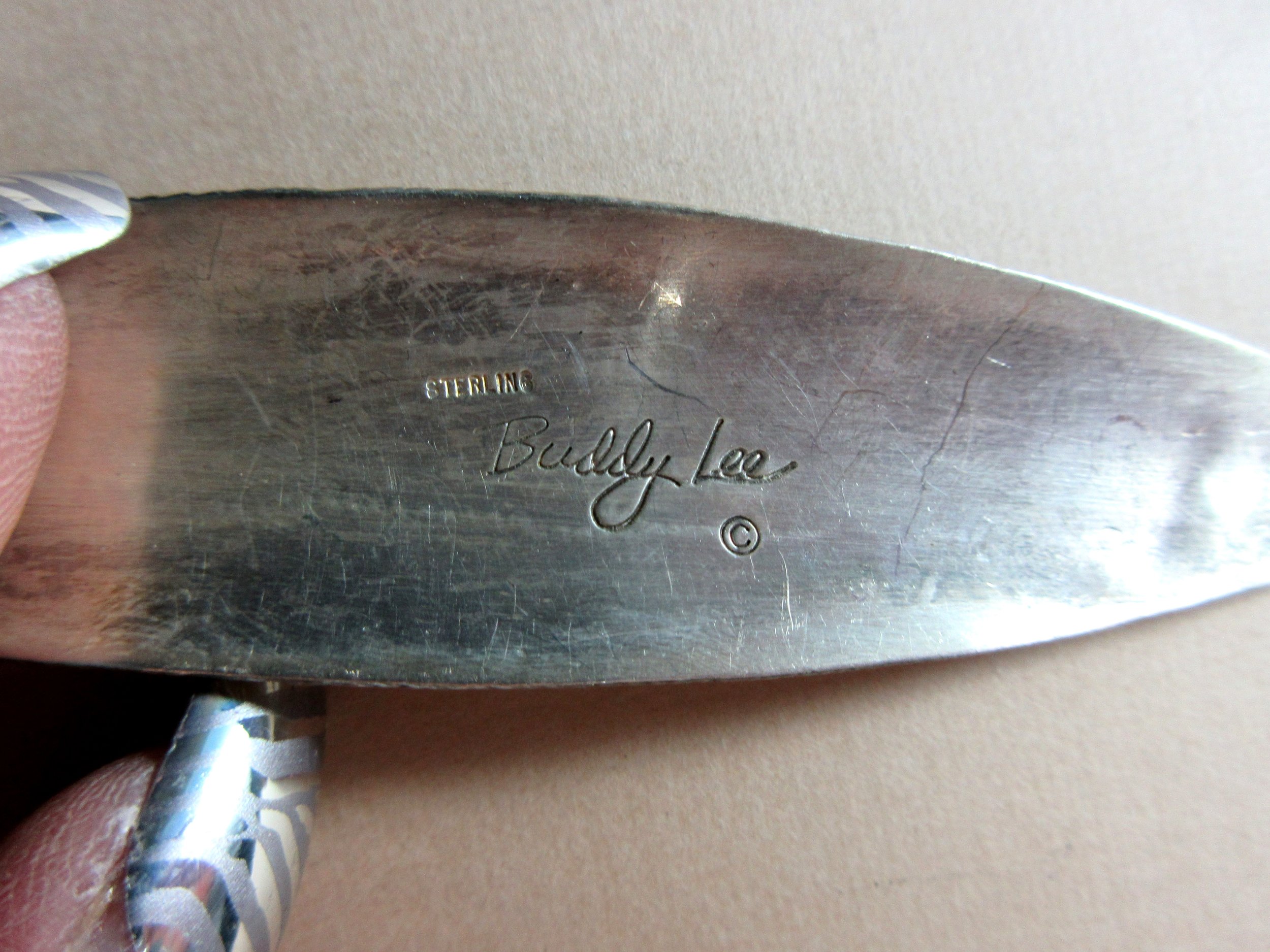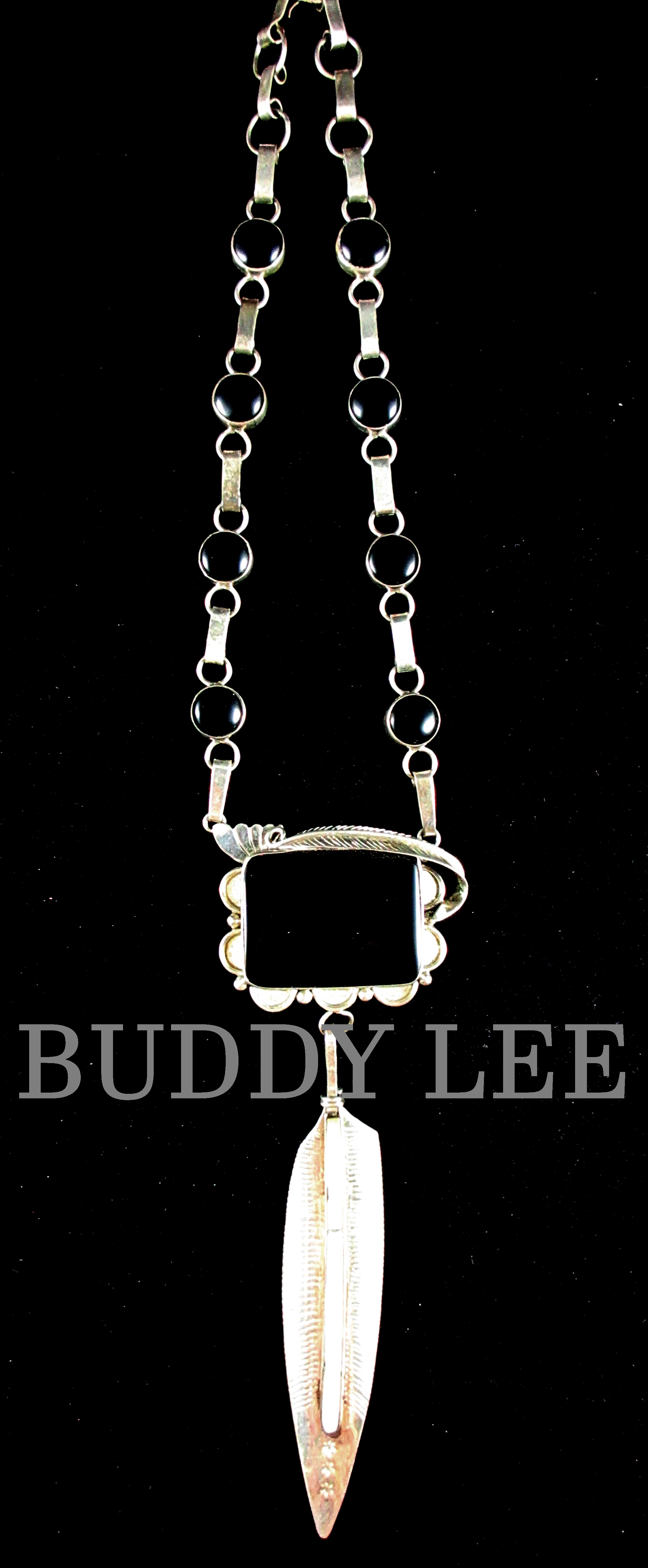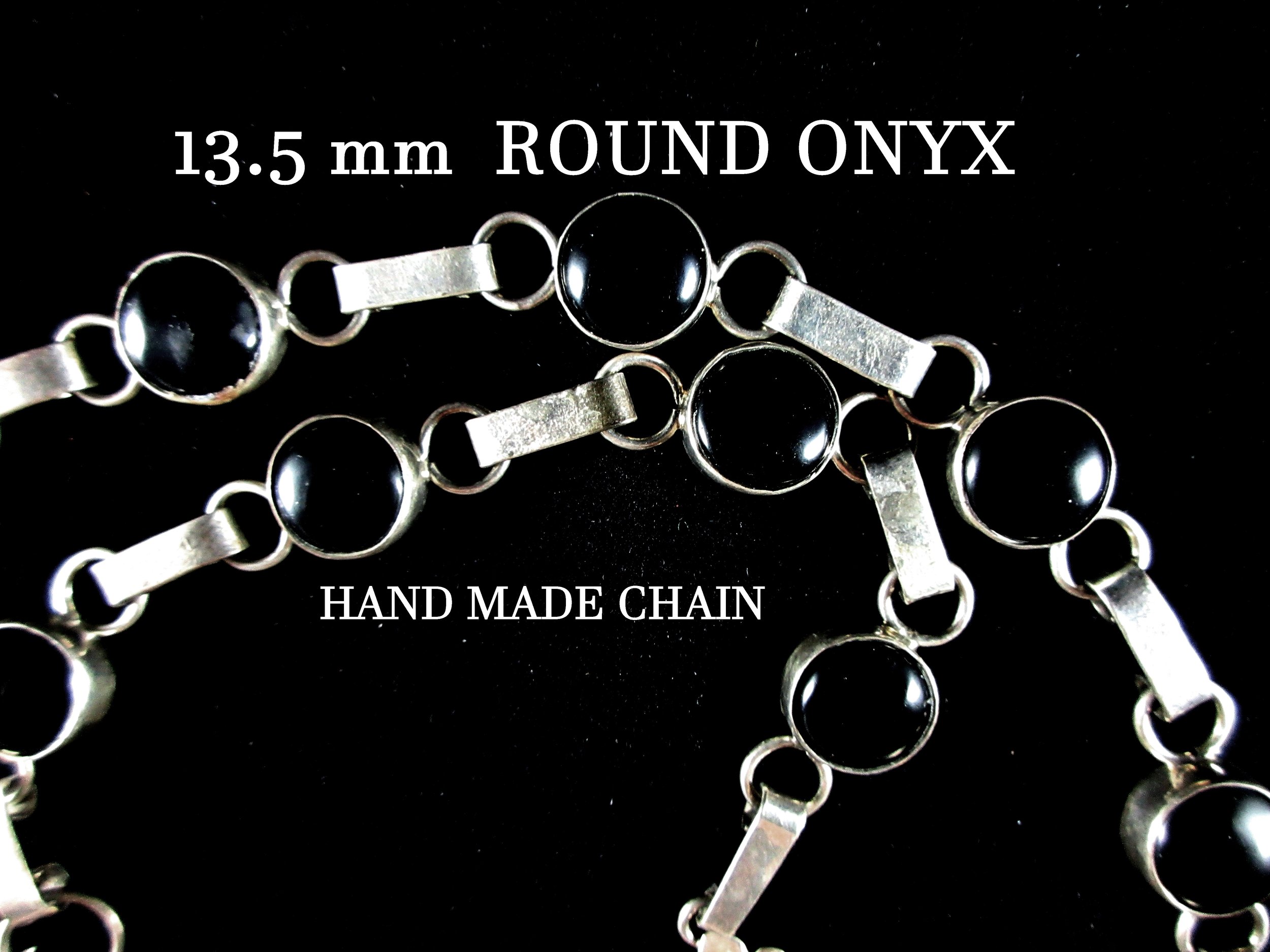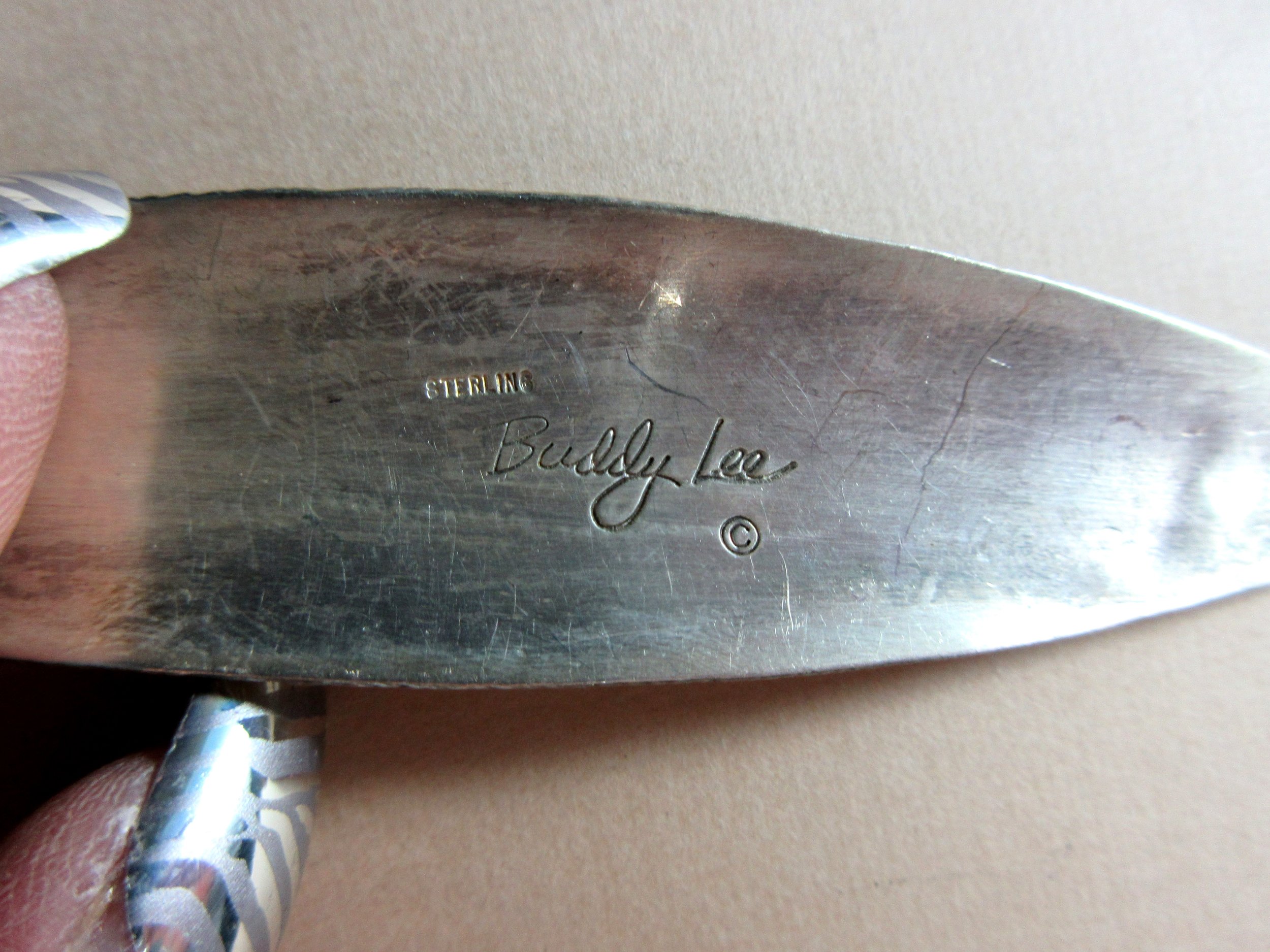 sale
Santa Fe Artist BUDDY LEE Onyx/Mother of Pearl Feather 925 Whimsical Necklace
Buddy Lee is widely known here in Santa Fe & the SW & has a style all his own..Once you see Buddy's art,you will never forget him,that's one thing for sure,since he is known for his very identifiable whimsical jewelry...Buddy takes his own road when it comes to artistic designing.We love Buddy here in Santa Fe,not only for his humble personality,but for his one of a kind pieces,that are like no other.
DESCRIPTION:
The beauty of black onyx & sterling is nicely displayed in this totally hand fabricated necklace.
Just under a total of 7",the massive Onyx/Feather drop portion,connects itself to a hand fabricated chain that holds the chunky round black onyx cabochons.Each cab of onyx is perfectly matched in size..
The center drop is highly exaggerated & on the generous side,with this super large rectangular shape piece of onyx,that has a feather sitting at the top(see photo 4) & coordinates with the huge feather piece below. The long feather has a channel inlay of Mother of Pearl that sits in it's own bezel.
Its a unique,fun,whimsical piece,just like anything of Buddy's!! This would look fabulous over something black!
ARTISTS: BUDDY LEE
METAL: STERLING
METAL FINISH: MATTE
MATERIAL: BLACK ONYX/MOTHER OF PEARL
ONYX MEASUREMENT: 44.6 mm x 33.8 (1-3/4" X 1-1/4")
WEARABLE LENGTH: APPROX. 18-1/2"
CENTER PENDANT MEASUREMENT DROP: 6-3/4"
TOTAL WEIGHT: 3.7 OUNCES
TECHNIQUE: INLAY,STAMPWORK
CONDITION: "USED"~NO CRACKS,LOOSE STONES,ETC..PERFECT WEARABLE CONDITION!
CLOSURE: HOOK & EYE
HALLMARK: BUDDY LEE/STERLING(BOTH ON BACK OF ONYX & FEATHER) STERLING ON HOOK CLOSURE