ROJA FALL '18 ~Elegant~ Black Velvet~ "TREE OF LIFE"~ Tunic with Metallic Embroidery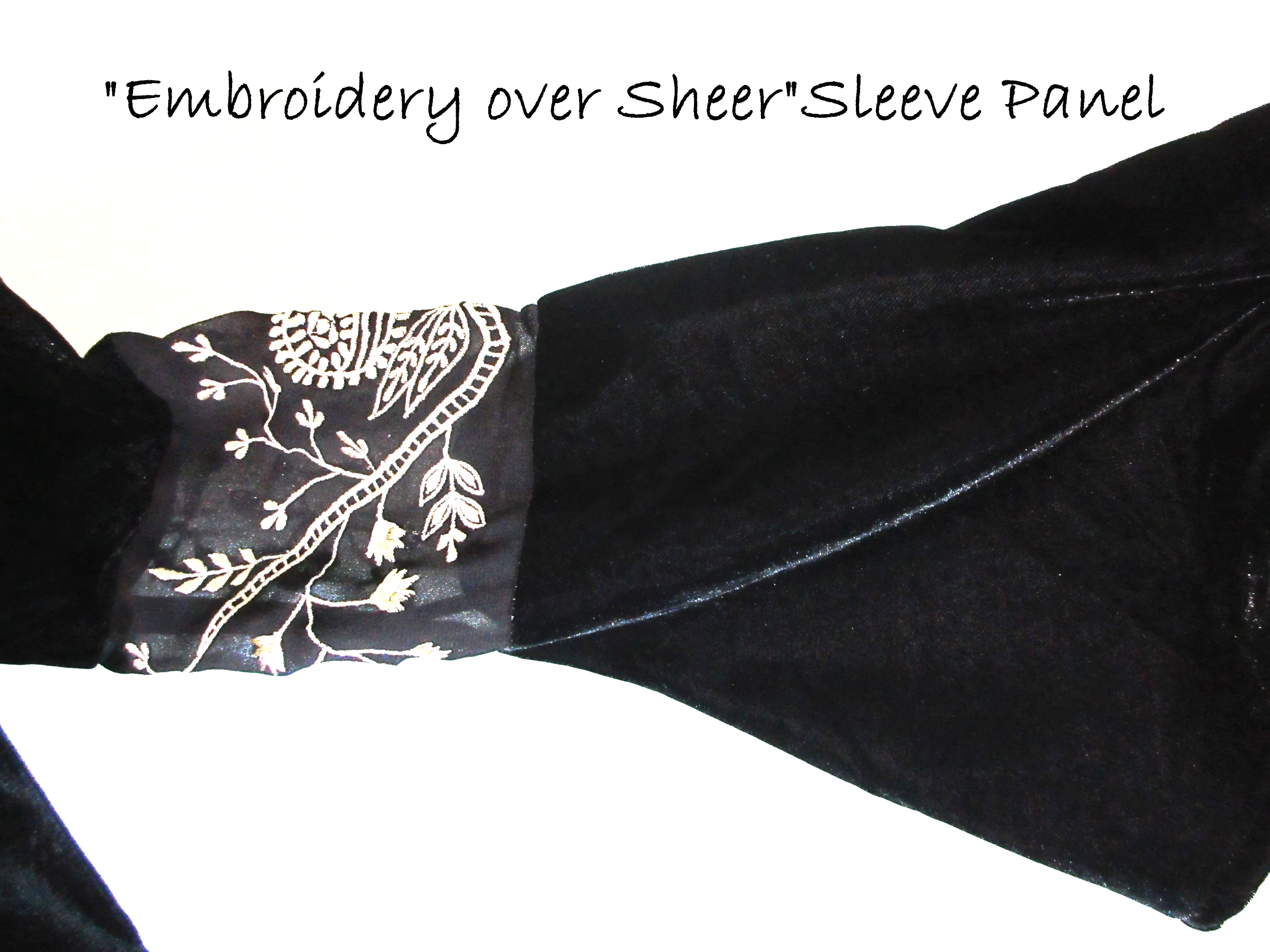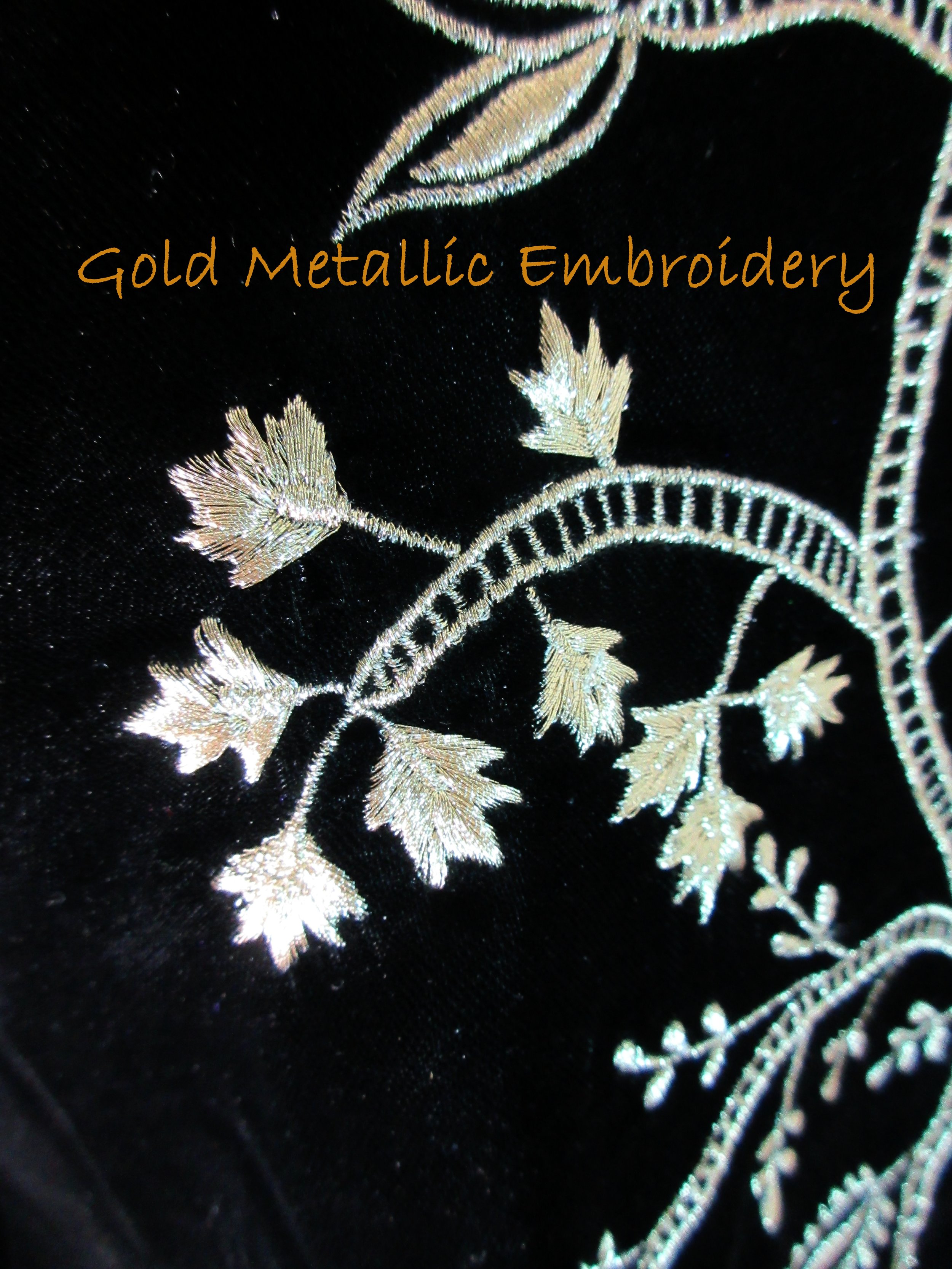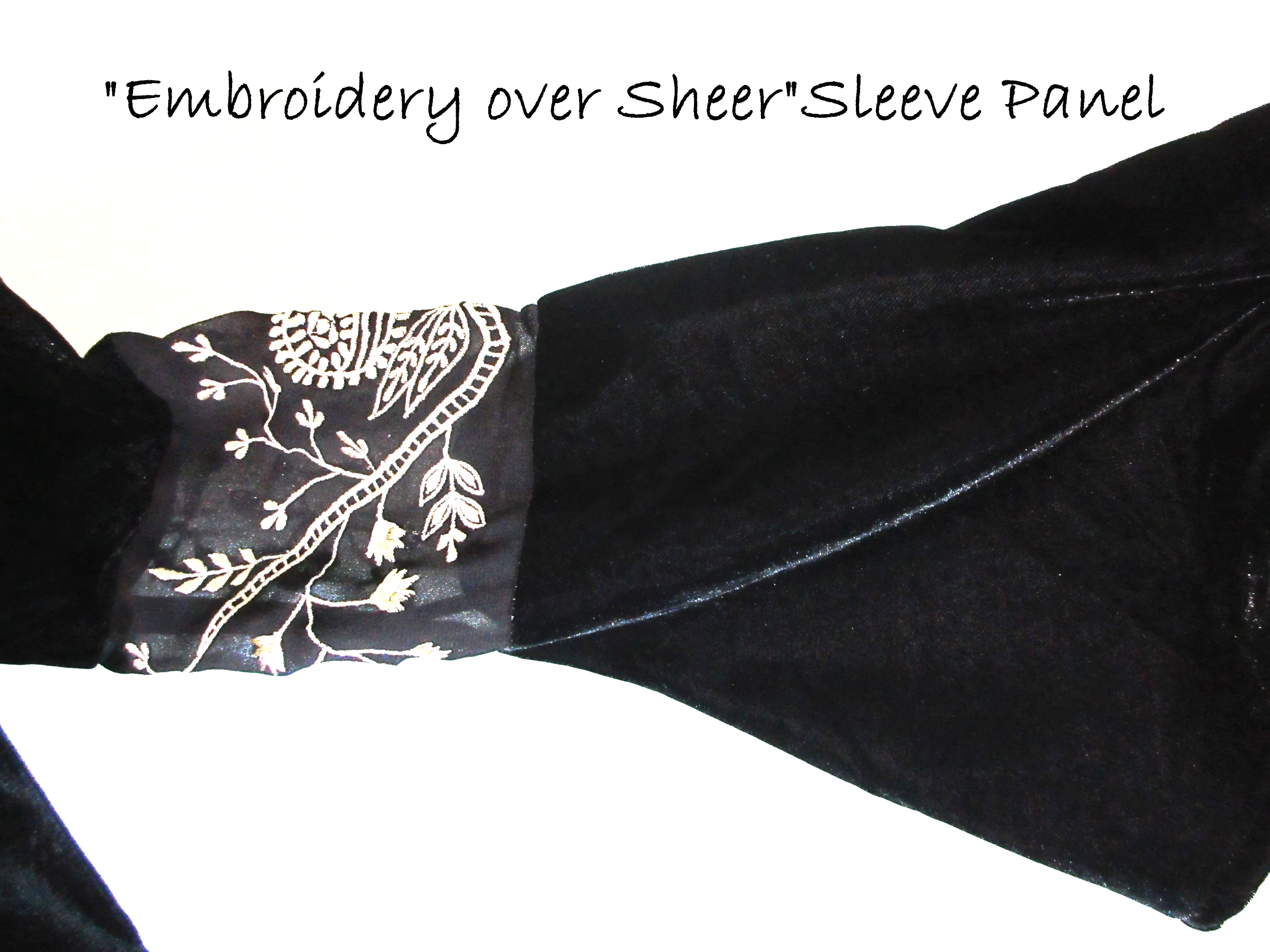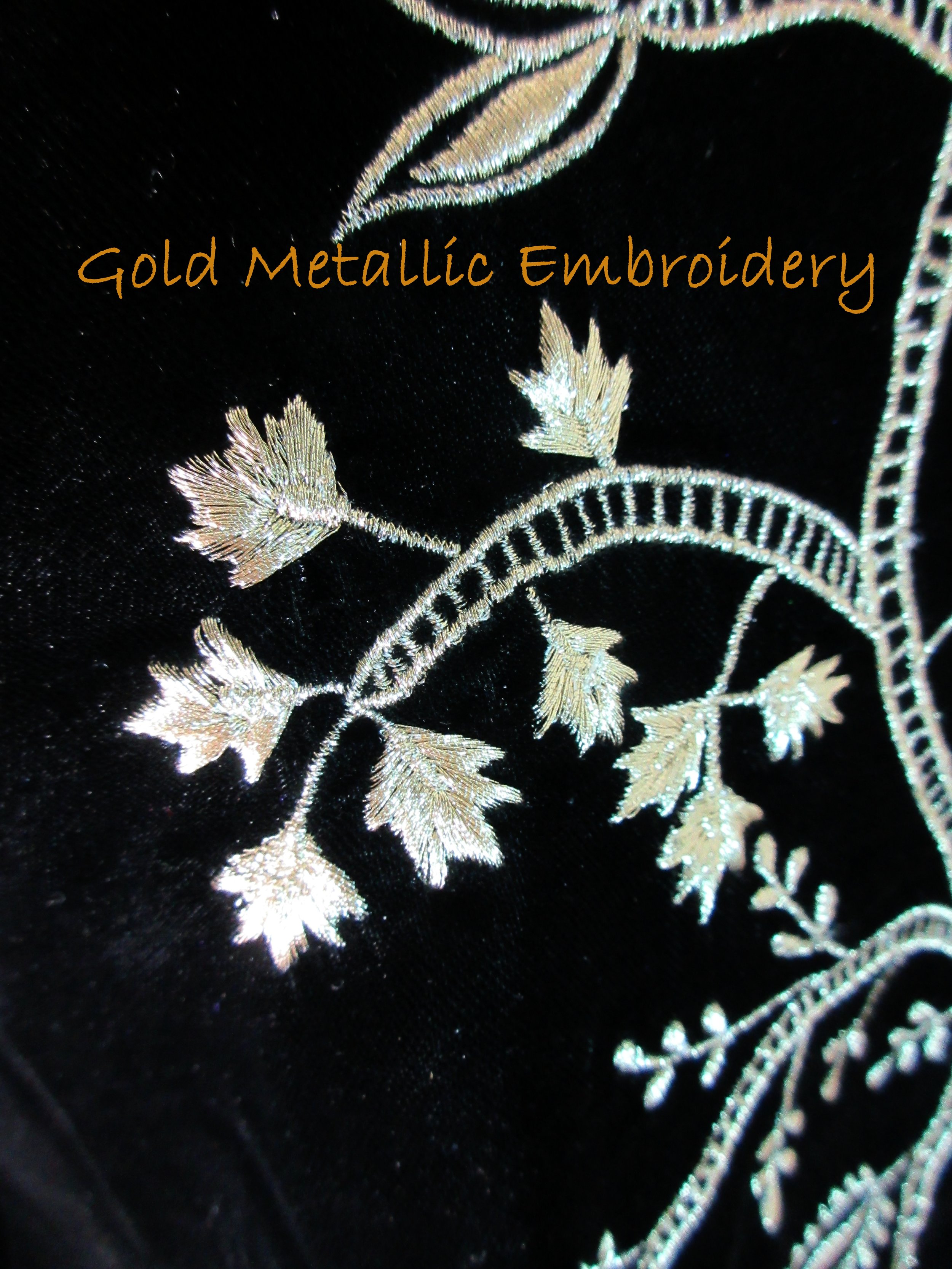 sale
ROJA FALL '18 ~Elegant~ Black Velvet~ "TREE OF LIFE"~ Tunic with Metallic Embroidery
~~NO RETURNS ON CLOSEOUTS SO PLEASE READ MEASUREMENTS BEFORE PURCHASING~~
FROM THE ROJA FALL 2018 COLLECTION by ANN TOBIAS
THE BLACK VELVET 'TREE OF LIFE TUNIC" WITH GOLD METALLIC EMBROIDERY
~~~~~~~~~~~~~
DESCRIPTION:
This has a very sophisticated & somewhat of a elegant feel to it..Designed with an artistic touch by designer Ann Tobias..Unlike any thing you may own,this is designed with gold metallic embroidery set against a lush black velvet..Besides the beautiful embroidered front,the sleeves also has a lot to do in making this tunic so unique!There is a sheer panel in the sleeve that also has the embroidery & then flares in a 'bell sleeve' style.
It has a slimming effect to just below the waist & then flares wide in the hip area in a "A-Line" form,so it is nice & roomy!
Perfect top for the cooler month's & can bring you fashionably fit & looking good for the holidays!Works great from a velvet bottom to denim,it's all in how you want to put it together!
SIZING INFO:
DESIGNER: ANN TOBIAS
MATERIAL: 100% POLY VELVET
BASE COLOR:TURQUOISE BLUE OR PURPLE
~~~~~~~~~~~~~~
MEASUREMENTS:
SMALL:Underarm:19"~Bust:18"~Waist:18"~Length:26"~Sleeve:20"
MEDIUM:Underarm:20"~Bust:19"~Waist:19"~Length:26"~Sleeve:20"
LARGE:Underarm:21-1/2"~Bust:21"~Waist:21"~Length:26"~Sleeve:20"
XL:Underarm:23"~Bust:23"~Waist:23"~Length:27"~Sleeve:21"
Comes packaged & labeled.Because of the delicacy of the fabric & embroidery,dry cleaning is recommended.