Roja CHOCOLATE BROWN "FOLKLORE TUNIC" IVORY EMBROIDERY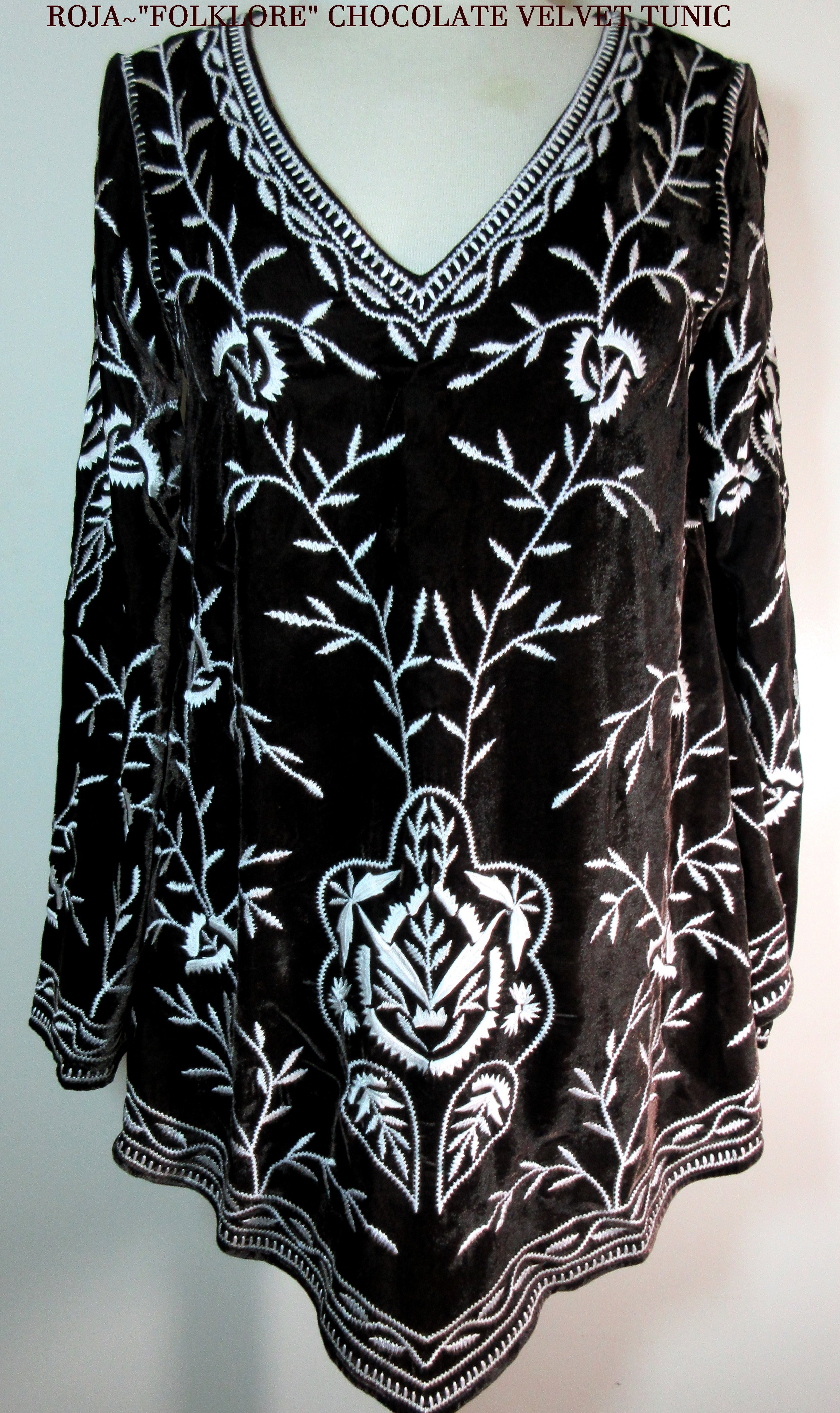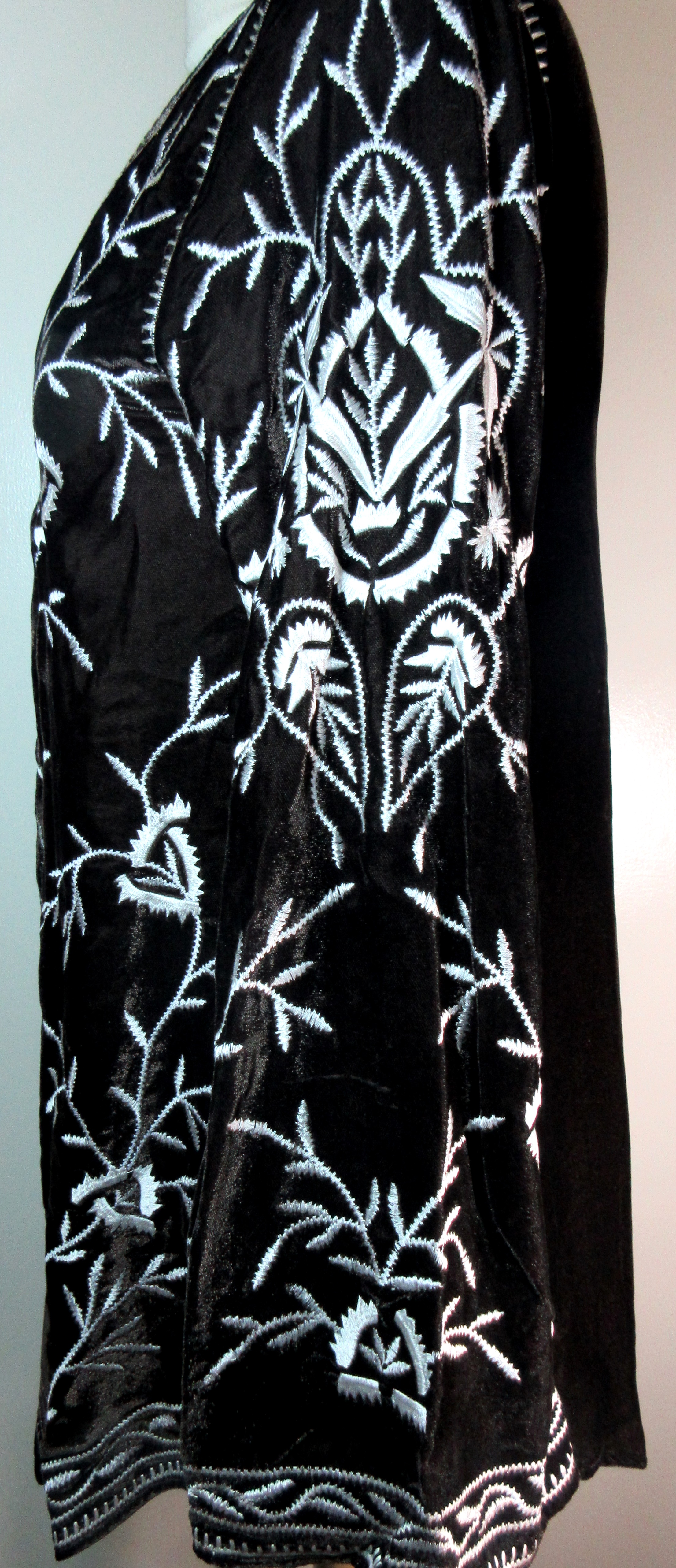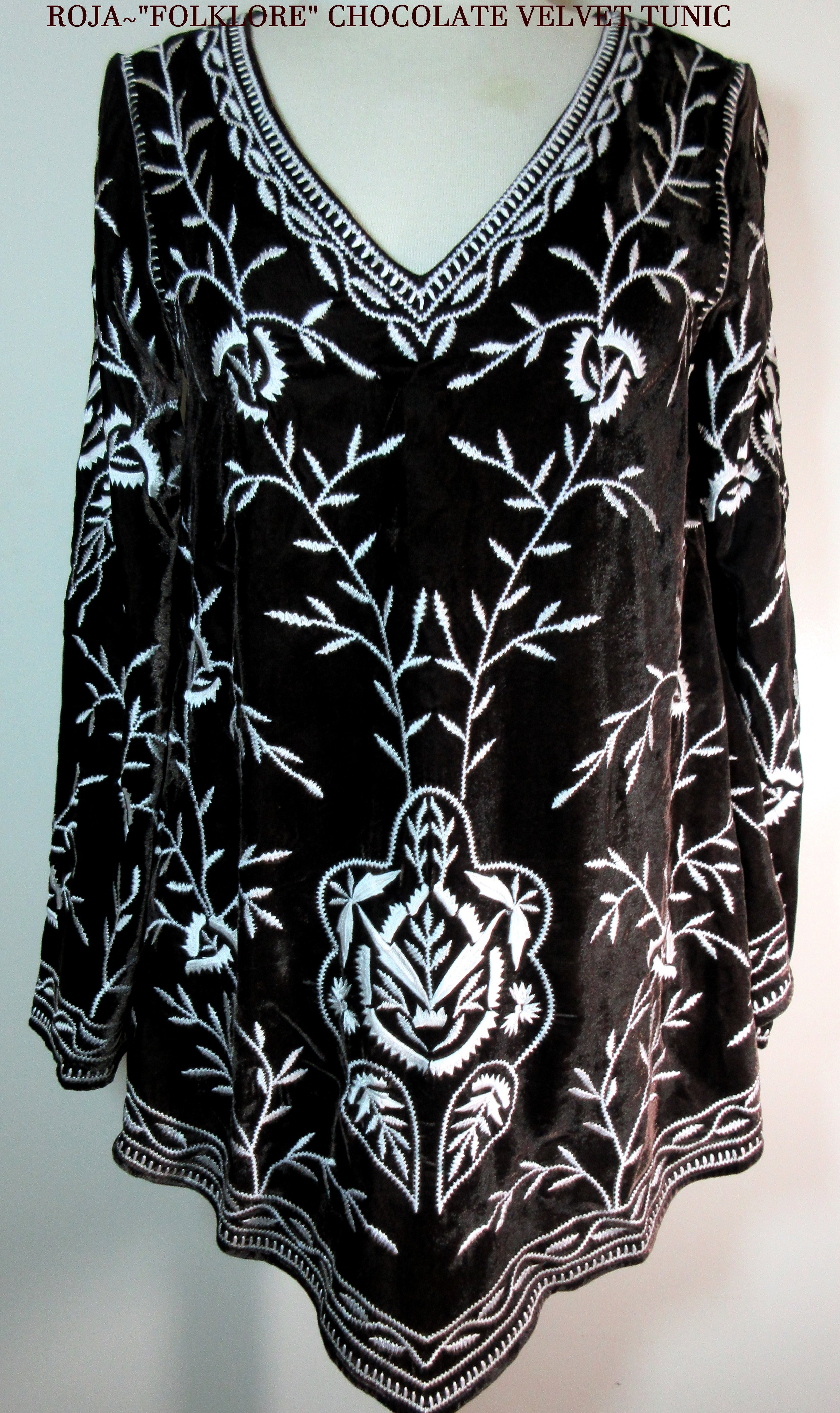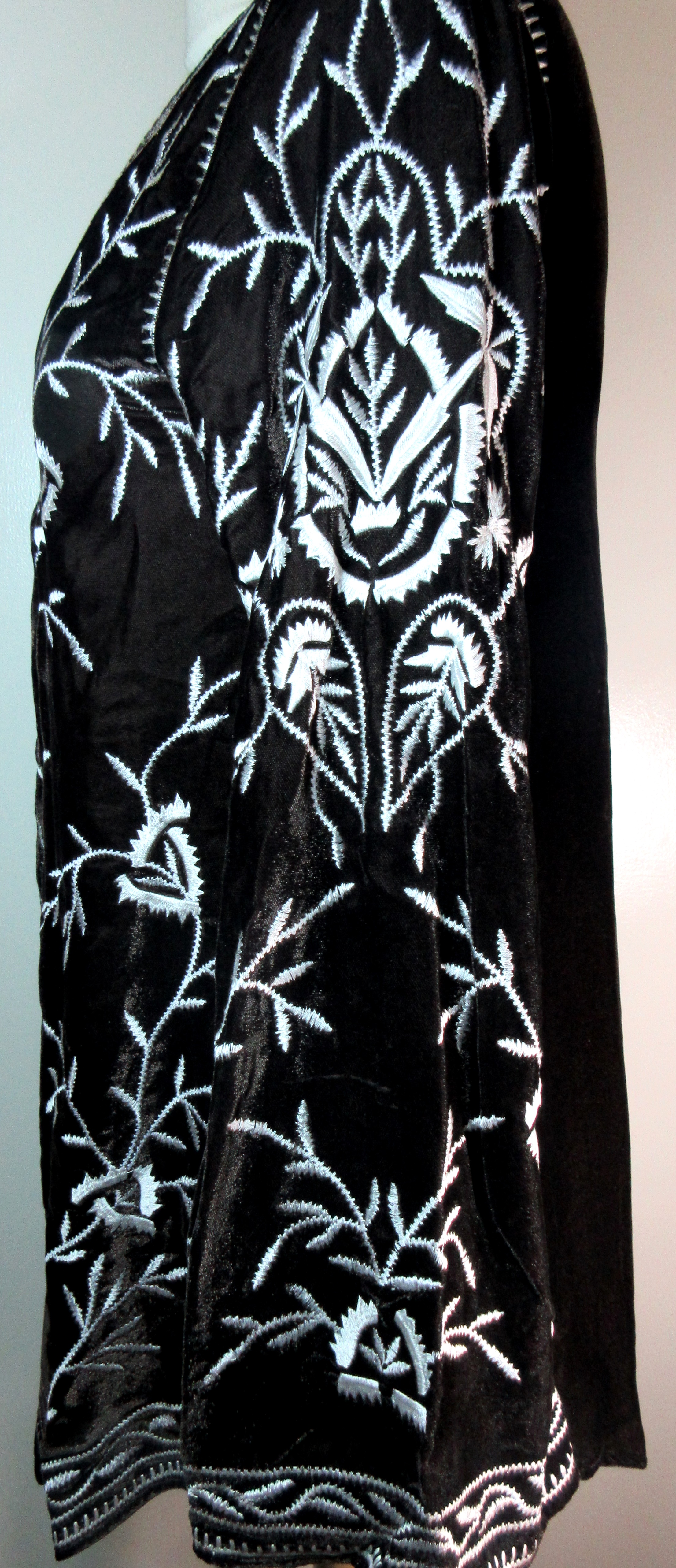 sale
Roja CHOCOLATE BROWN "FOLKLORE TUNIC" IVORY EMBROIDERY
NO RETURNS ON CLOSE OUTS**
What gives this the phenomenal look it has,is all the heavy ivory colored embroidery that gives it great contrast of color when placed against the rich brown! The time consuming stitching is unique & is not a type you see often.It's like a work of art!
Made with a 'A-Line' feel that starts narrow & then flares out as it comes down to the hips,so it is nice & roomy.The sleeves have a slight 'bell' feel.
It has a nice fall weight & you will be able to dress this up as much as you like or can be as casual,as well.
The V~neckline will be able to let you show off a great necklace!
This also comes in a deep red burgundy(see last photo)Come packaged,labeled.Because of the embroidery,it is recommended that this be dry cleaned.
MEASUREMENTS TAKEN LAYING FLAT~MEASUREMENTS ARE TAKEN FROM THE BACKSIDE.
Length is measured from center neck backside to longest point in back
Please DOUBLE the Underarm,Bust,Waist
INFO:
Small~Shoulder to Shoulder: 15"~Under Arm:18"~Bust:19"~~Waist Area:20"~Sleeves:24"~Length:32"
Medium~Shoulder to Shoulder: 16"~Under Arm:20"~Bust:20-1/2"~~Waist Area:22"~Sleeves:24"~Length:32"
Large~Shoulder to Shoulder:16"~Underarm:19"~Bust:20"~Waist Area:21"~Sleeves: 24"Length:32"
XL~Shoulder to Shoulder: 18"~Under Arm:23-1/2"~Bust:23-1/2"~~Waist Area:24"~Sleeves:24"~Length:33"
XXL~Shoulder to Shoulder: 18"~Under Arm:23"~Bust:24"~~Waist Area:24-1/2"~Sleeves:25"~Length:33"