Long Rope Mexican Hand Tooled ORANGE Leather Western Style Handbag/Tote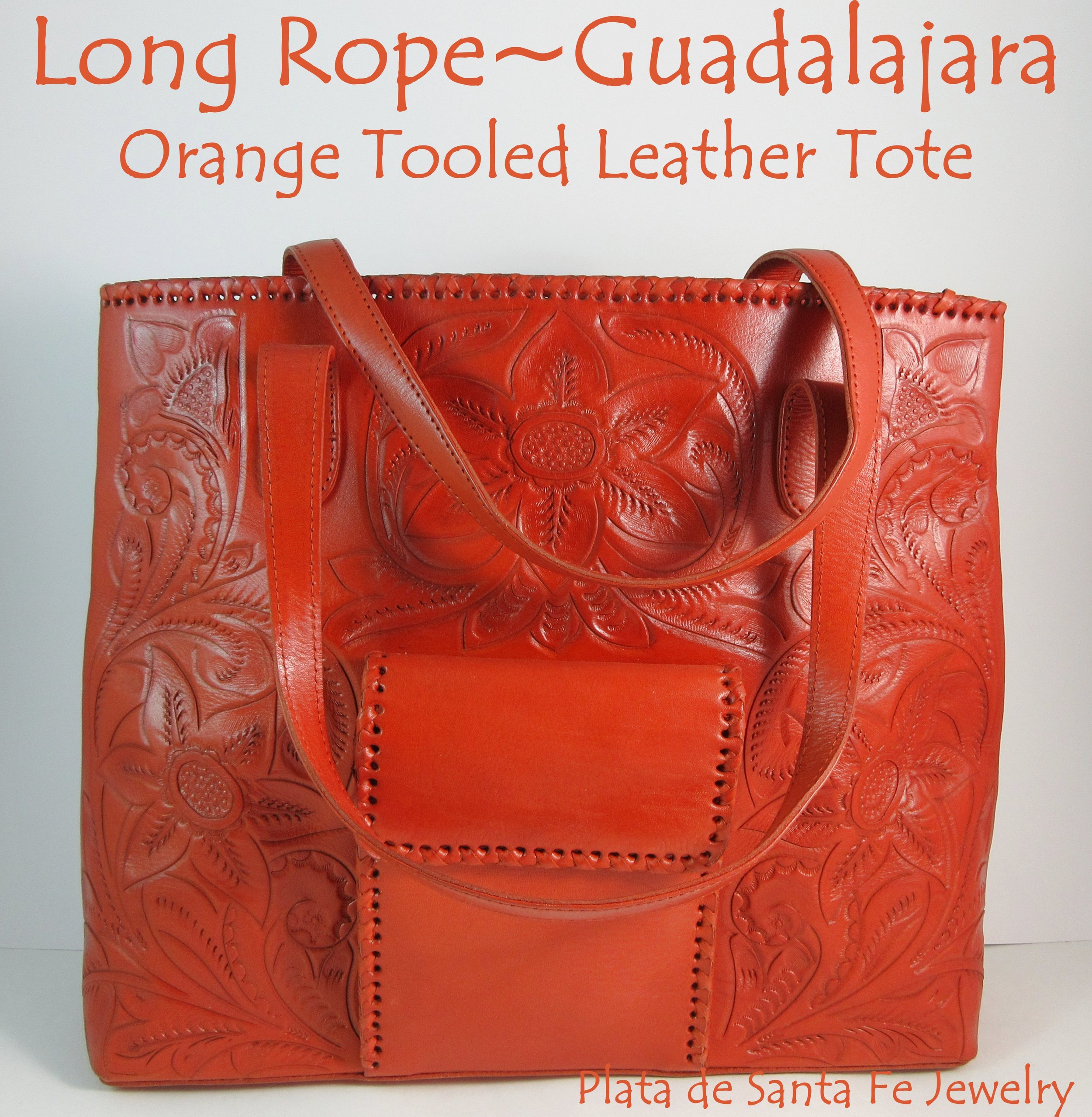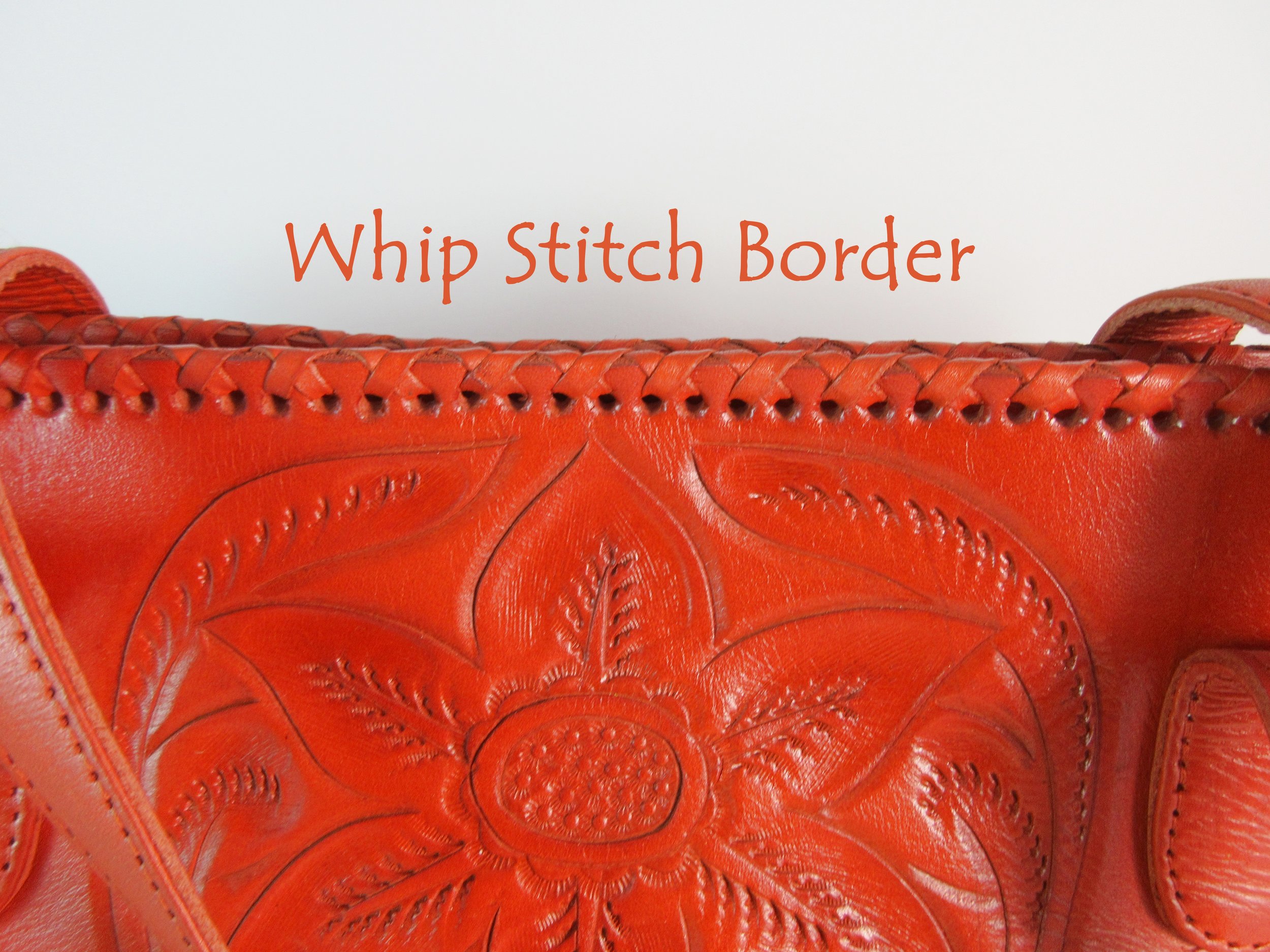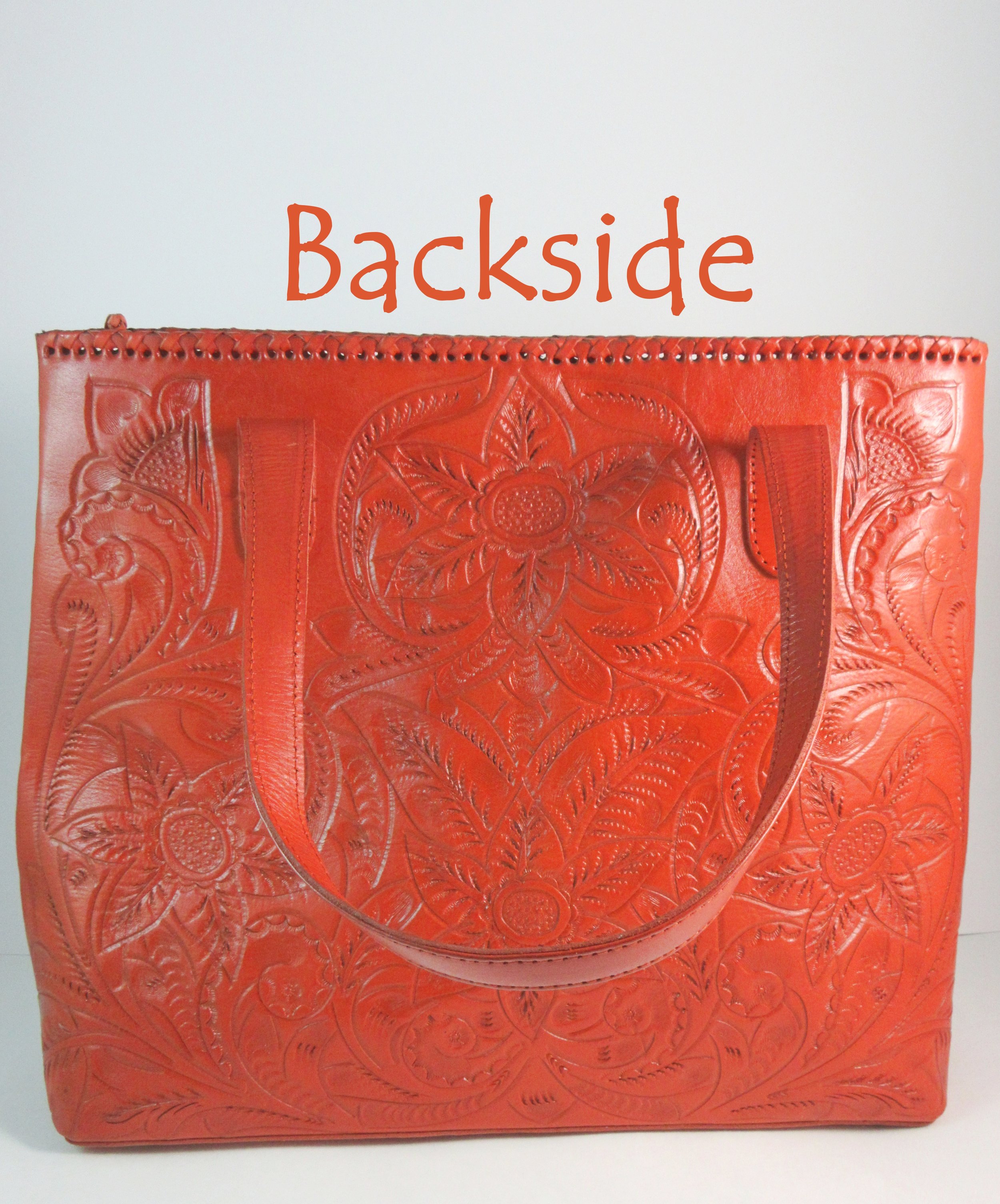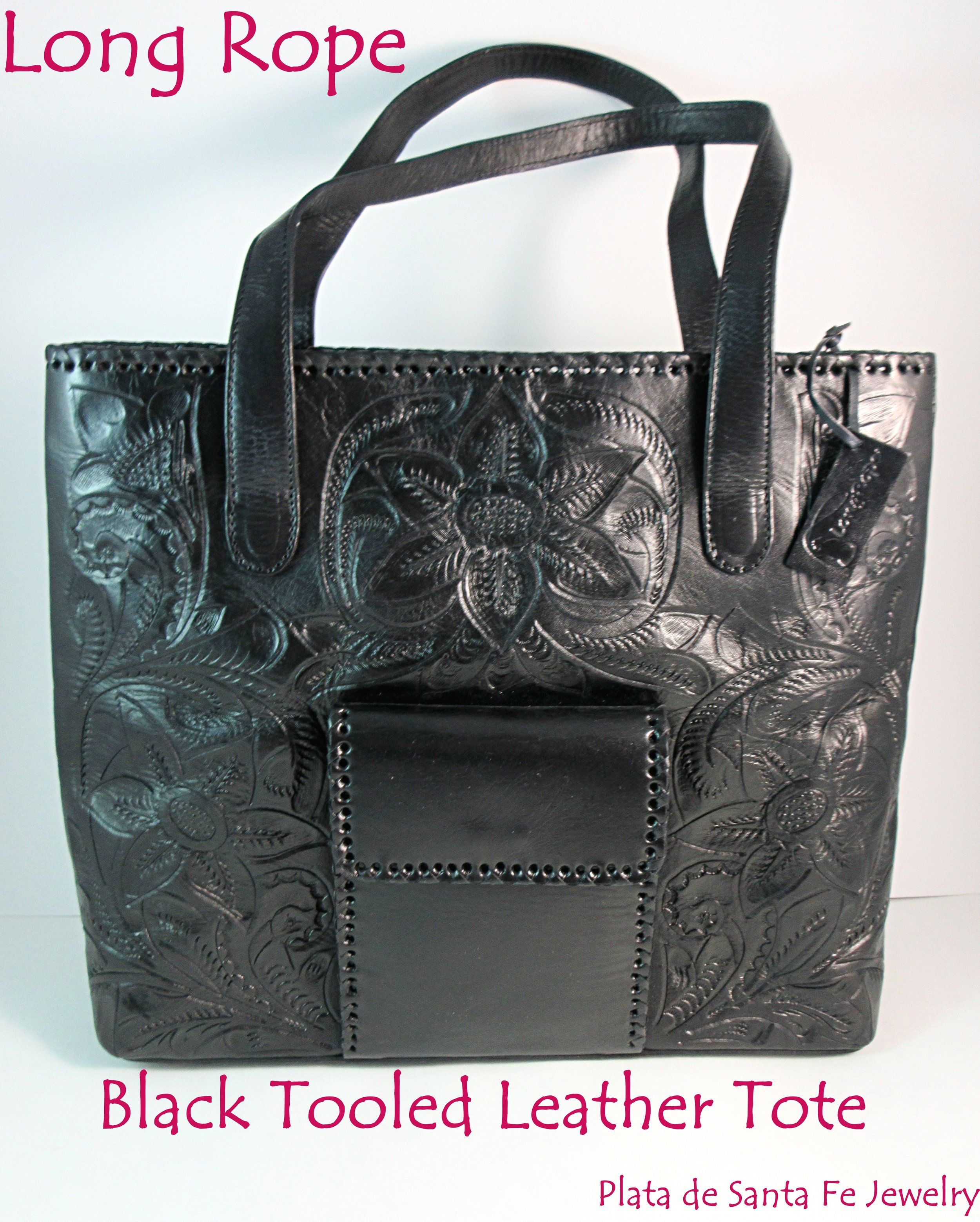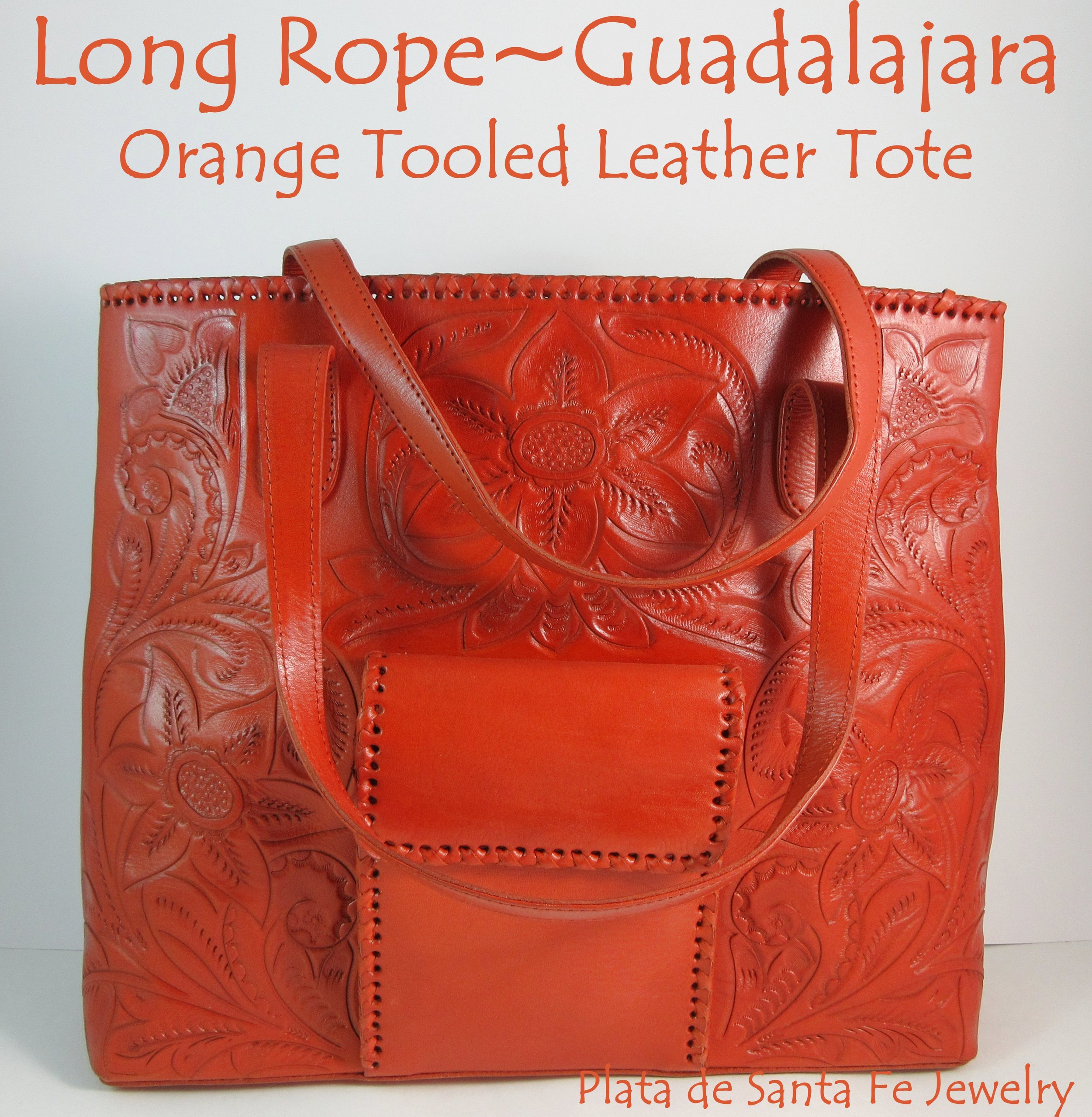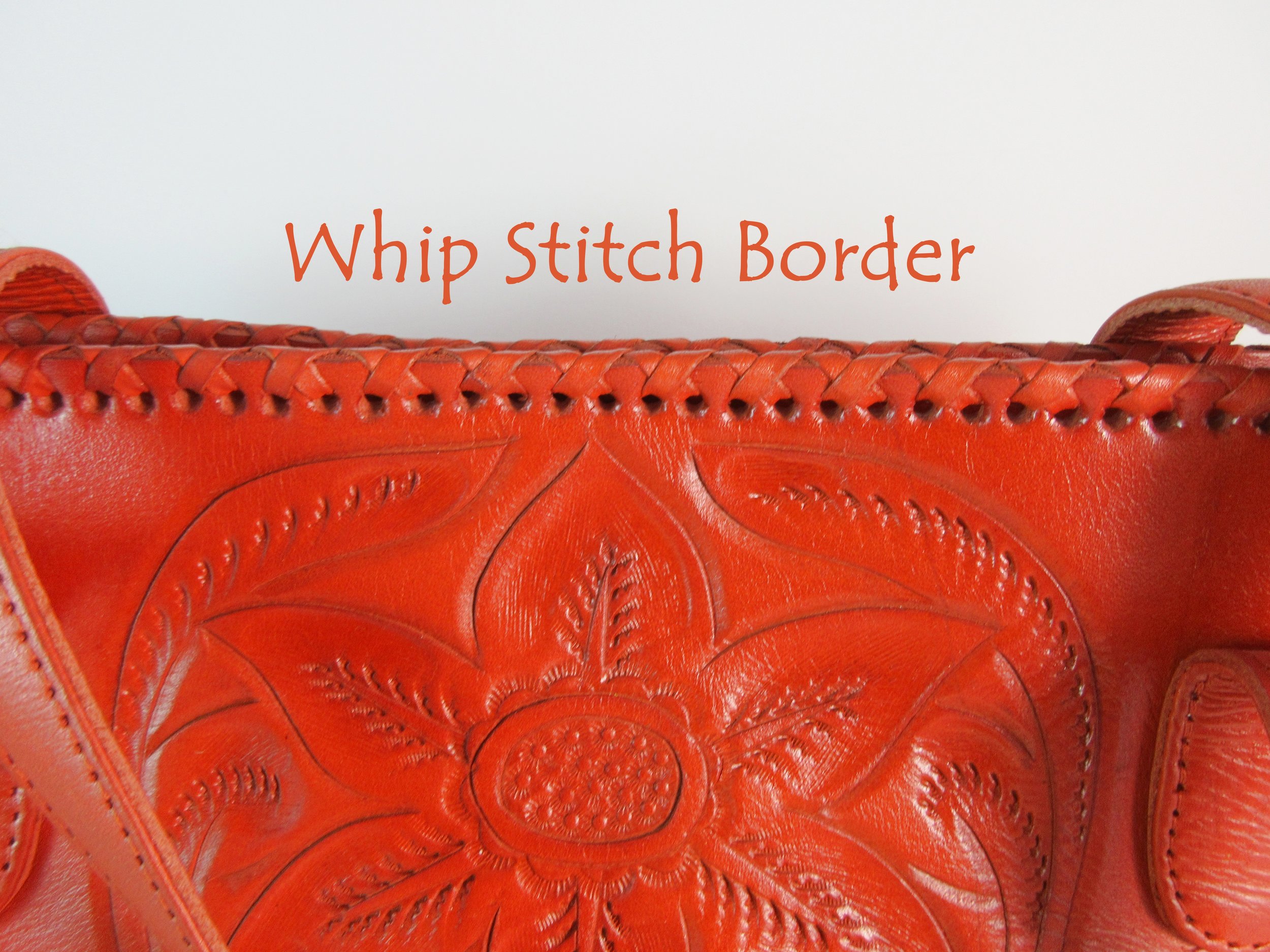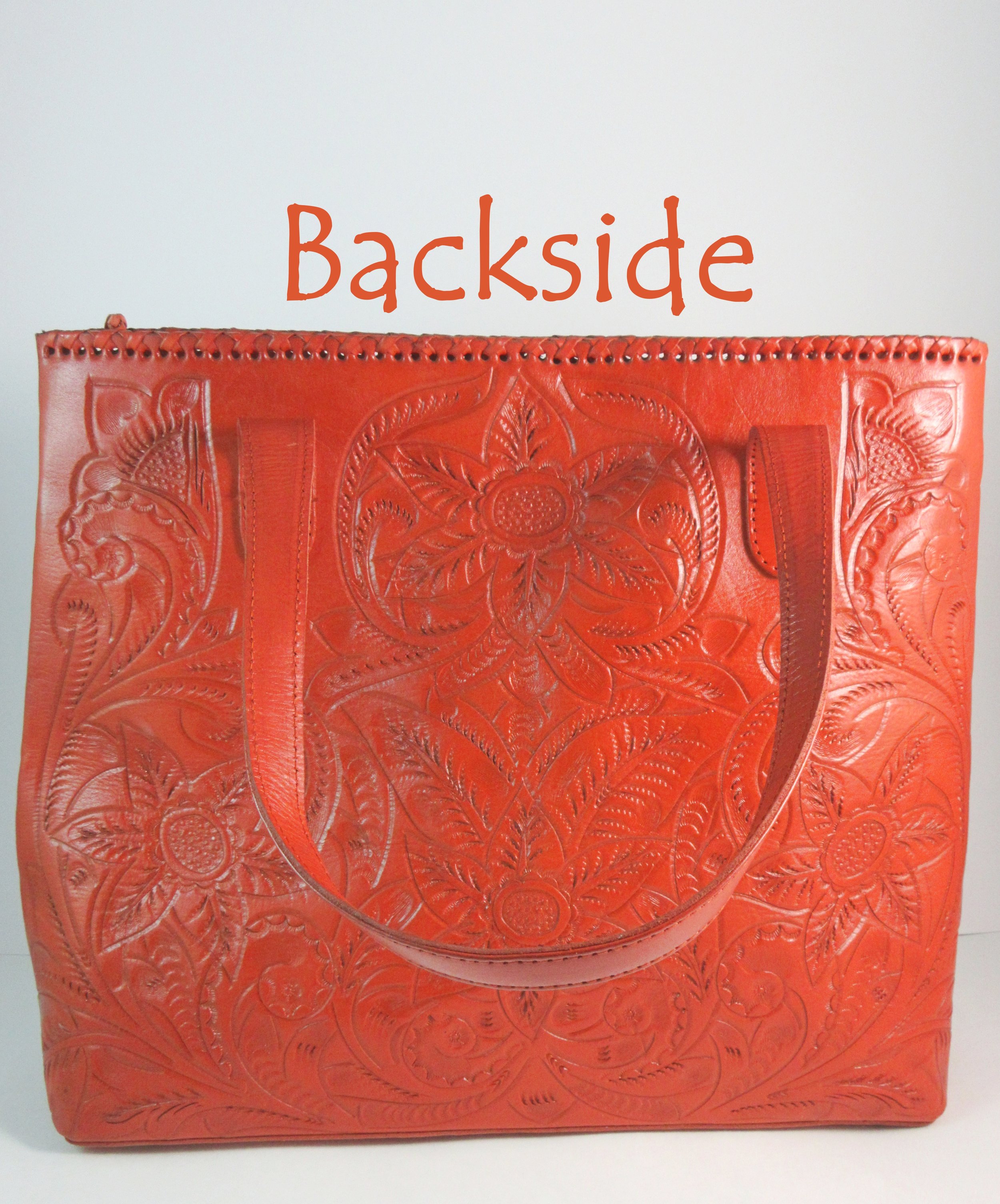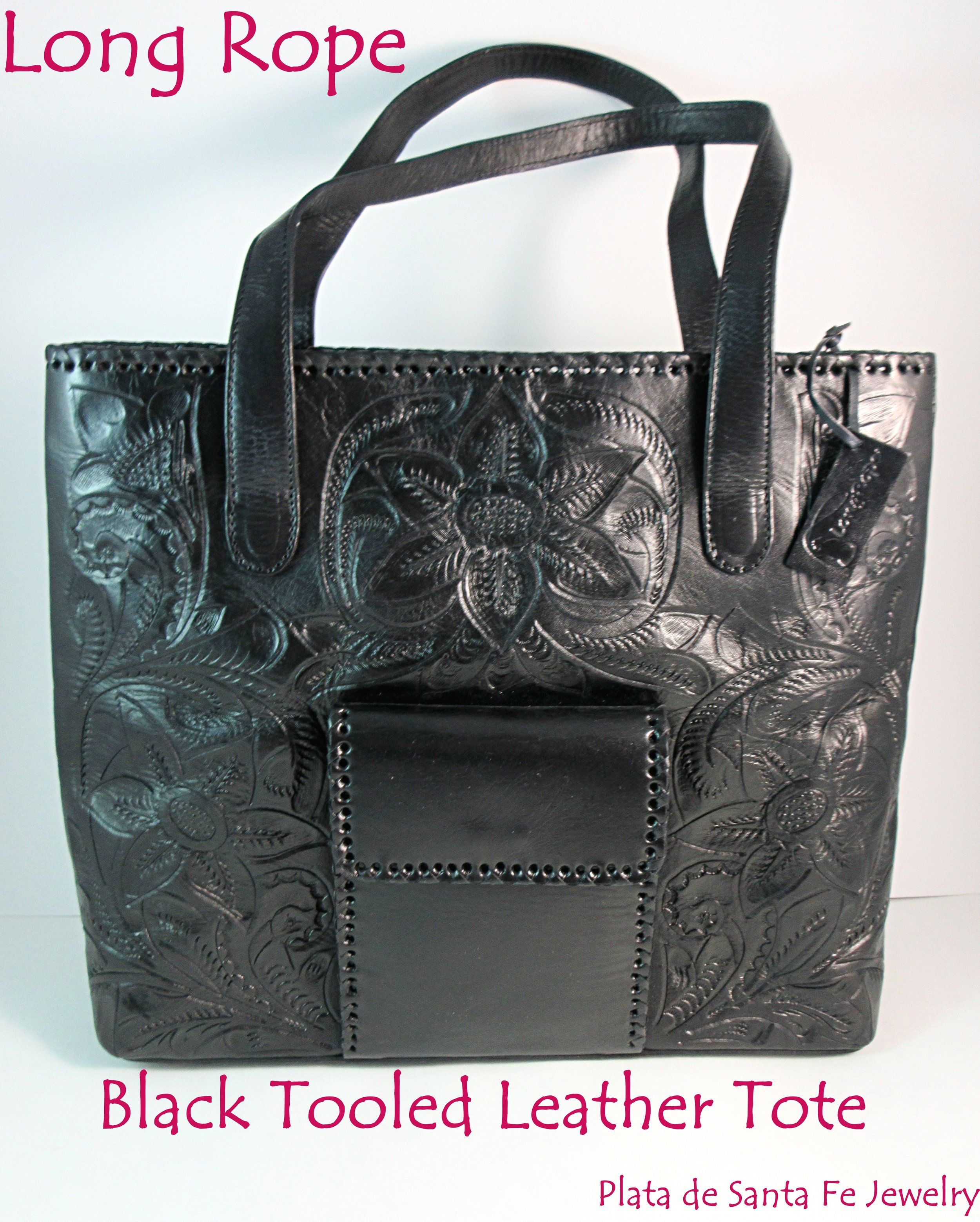 Long Rope Mexican Hand Tooled ORANGE Leather Western Style Handbag/Tote
DESCRIPTION:
Step into the season with color!
This large size orange tote is just a tad larger than the other style tote's I have listed,but this one has a front exterior pocket for easy find items & rather than the rounded handles on the totes,this one has flat leather straps. I would call it a "Tote/Handbag"..The interior is nice & deep & you will be able to carry so much with this one.You can even carry your tablet or a smaller laptop!(Measurements below)
On both front & back are beautifully tooled with a floral design & both the top borders & front pocket have hand punched holes,that are then used for all the whipped stitching. The strap drop measurement will allow you to hand carry this or throw it over the shoulder.The interior is fully lined in suede & has a interior side zipper.The top closes with a magnetic snap.
These artisans use a thicker,more durable leather for their purses,so they can pound the design into it without ruining the integrity of the leather,so the bag is nice & strong & will stand the test of time without falling apart in a matter of month's!
Put your Laptop in this & take it to work or for a dinner,carry it to the pool,use it for a overnigher or when your out shopping,traveling!!
Has that undeniable Southwest/Mexican/Western Cowgirl look!
**Just like we have to condition our skin,it is also wise to condition these about every 6 month's & you want to do it more often, if you live in a dry climate.A 'boot cream' is recommended..It will leave it soft! **
"Made with time & love"!
PLEASE READ:
SHIPPING PRICES FROM POST OFFICE ARE BASED ON 3 THINGS:
WEIGHT,DIMENSIONS OF BOX & HOW FAR THE BOX TRAVELS FROM ORIGINAL LOCATION TO DESTINATION.
IF IT IS A XL PURSE,(LIKE THIS ONE) THEN IT NEEDS A LONGER,LARGER,WIDER BOX,WHICH MEANS A HIGHER PRICE FOR THE POST OFFICE.I HAVE NO CONTROL OVER THIS..HOWEVER,IF I FIND AT TIME OF CREATING SHIPPING LABEL,THAT IT DID NOT COST AS MUCH AS WHAT I CHARGED,I WILL REIMBURSE YOUR ACCT.,LESS MATERIAL FEES(FOR EXAMPLE,IF I HAVE TO BUY THE BOX FOR SHIPPING IT)**
I carry this in Black,Lipstick red,Fuchsia.
MADE EXCLUSIVELY FOR: LONG ROPE
HAND MADE IN:GUADALAJARA,MEXICO
MATERIAL: HAND TOOLED LEATHER/SUEDE INTERIOR
TECHNIQUE:HAND TOOLING~WHIP STITCHING~MACHINE STITCHING~HAND APPLIED RUBBED DYED
COLOR: ORANGE (MORE OF A ORANGE RED,RATHER THAN A ORANGE YELLOW)
PURSE WIDTH: 17" RANGE (AT WIDEST AREA)
PURSE HEIGHT: 13"
DEPTH: 4-1/2" RANGE
STRAP LENGTH: 9"(MEASURED FROM UNDERSIDE OF STRAP TO TOP OF PURSE)
ADDITIONAL FEATURES: 1 ZIPPED INTERIOR COMPARTMENT,INTERIOR CELL HOLDER,EXTERIOR POCKET WITH MAGNETIC SNAP.BRASS KNOBS ON BOTTOM,FOR LIFT.
STYLE: COWGIRL/MEXICAN/WESTERN HANDBAG
**Please note**
Due to the fact that this is totally hand made & not made by machine made big manufactures,there may be slight variations inherit to the leather.