Kurtmen~ Ivory Italian Leather~ Whiskey Color Swarovski Crystals~Upscale Western Tote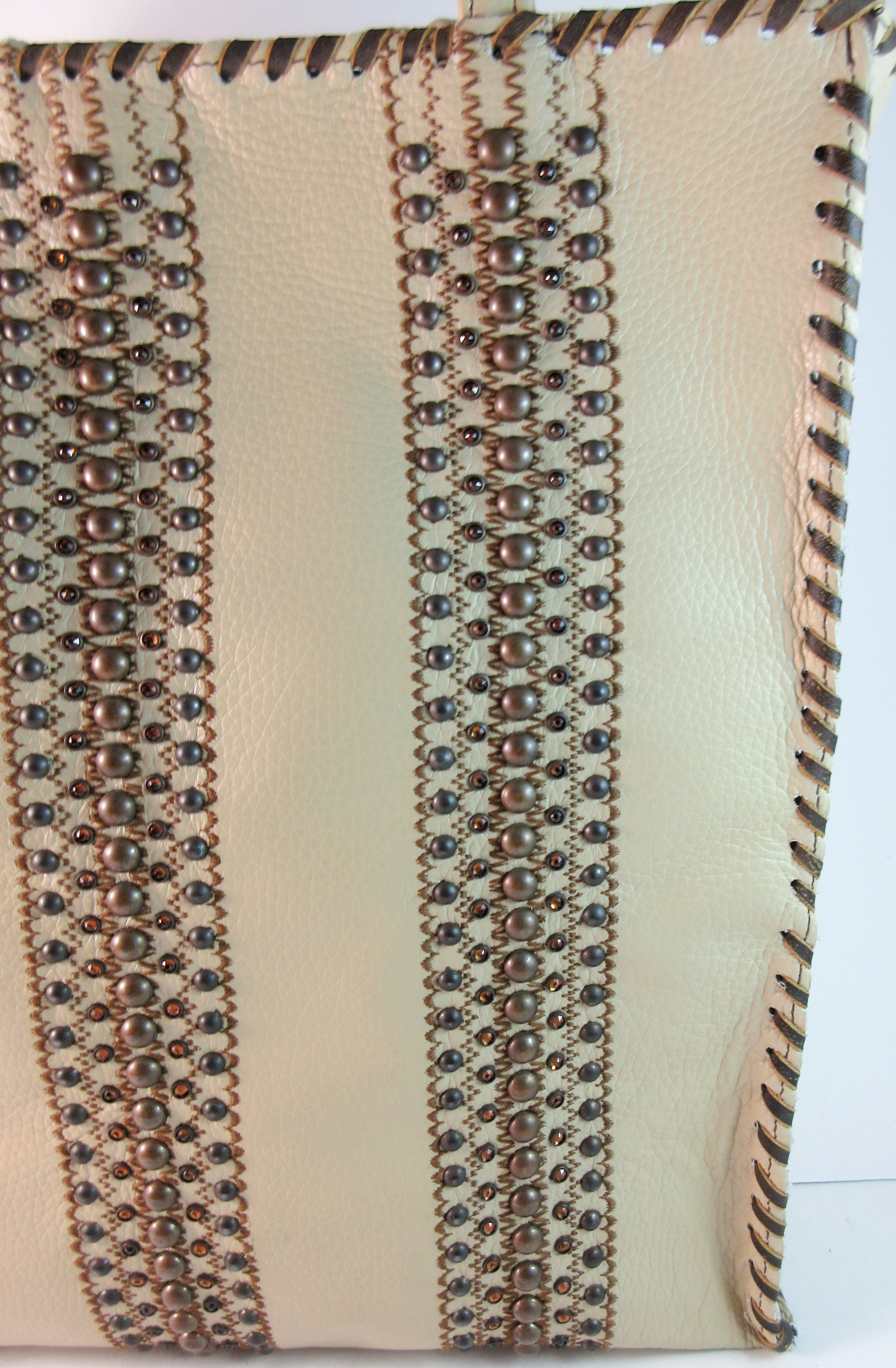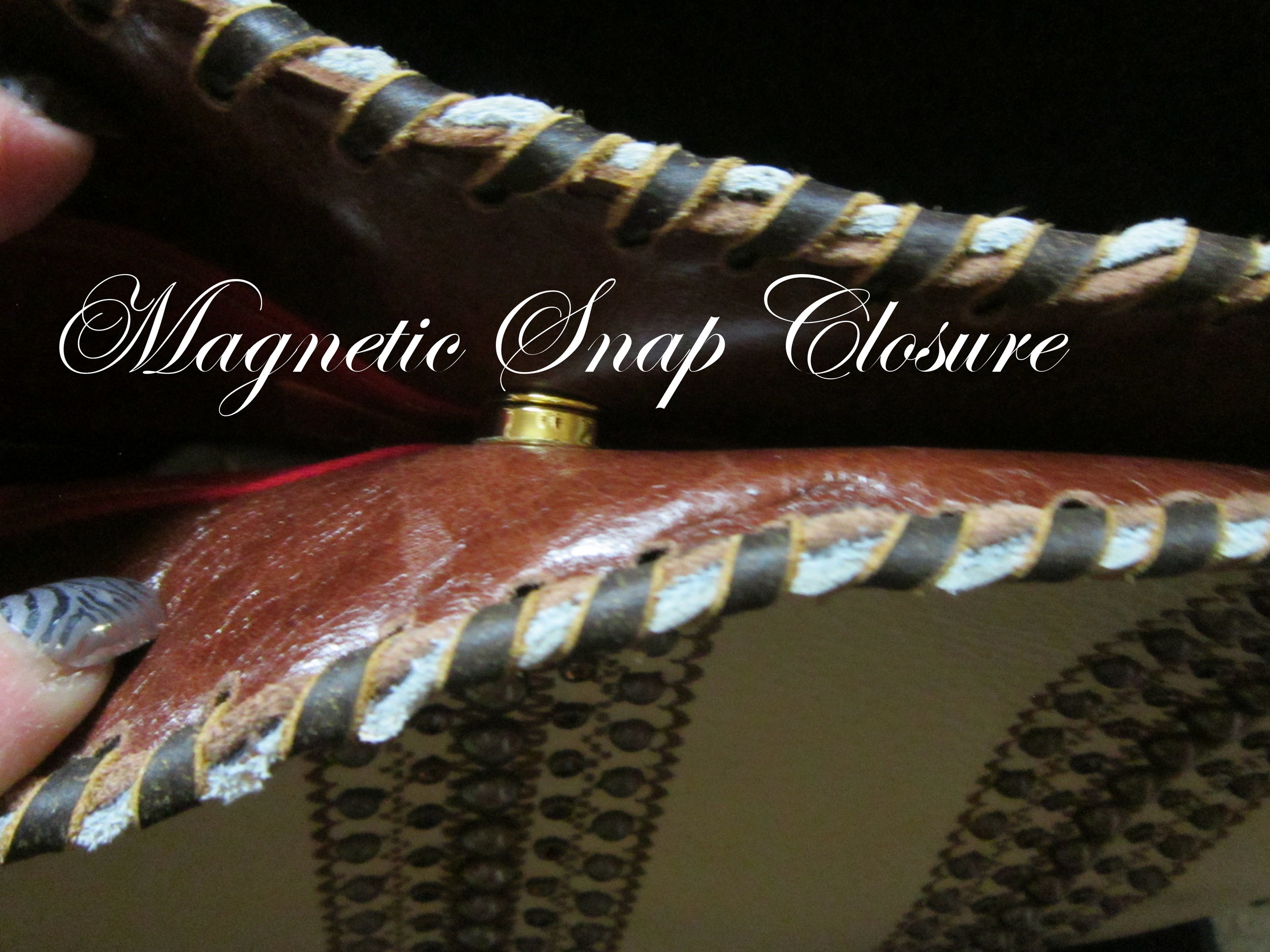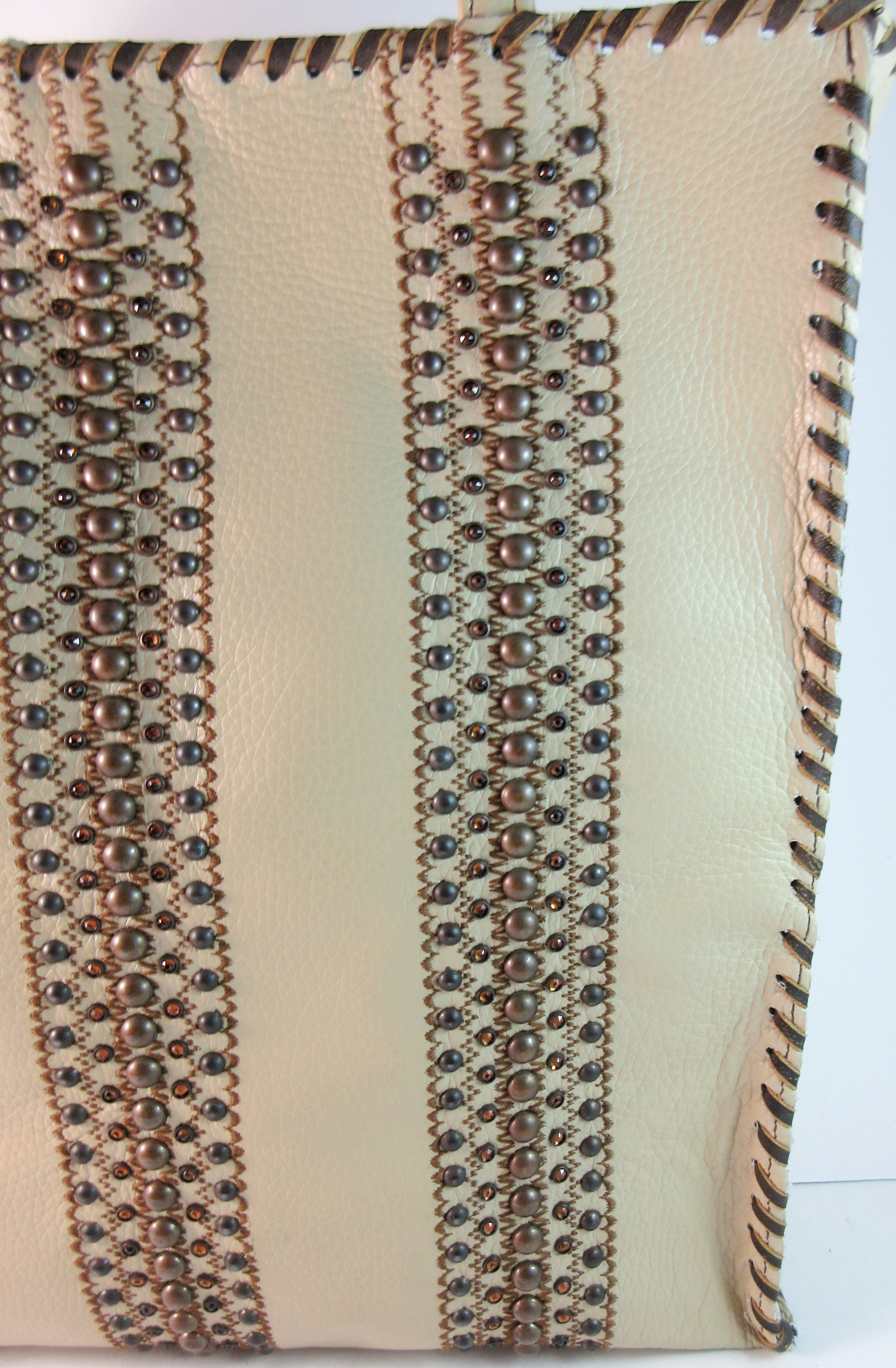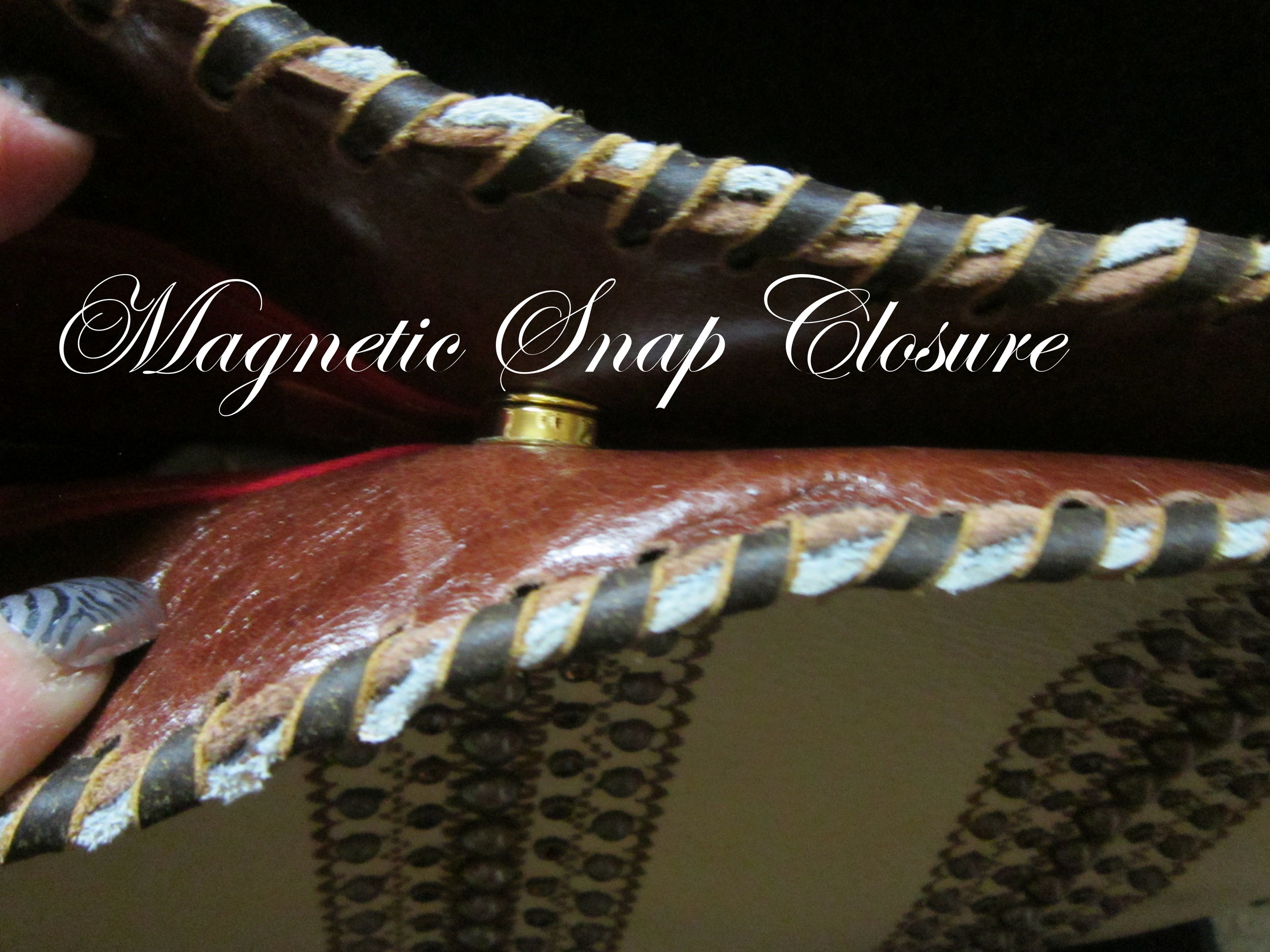 Kurtmen~ Ivory Italian Leather~ Whiskey Color Swarovski Crystals~Upscale Western Tote
KurtMen's choice of using various colors in the brown tone family, is what makes this tote, a real show stopper !!
Designed in a elegant western style tote, this is made with the finest of Italian leathers, that are accented by heavily studded & a generous amount of faceted whiskey colored Swarovski crystals that
give that 'hint' of sparkle when the light hits them.
Three vertical panels sit front side,that consist of an artistically stitched pattern & is the decor that brings out all the crystals & stud layout.The color of the studs & the brown leather whip stitching along the borders,works hand in hand & compliments the other colors..
This purse is completely done with the power of the hand & is all hand-whipped stitched along the perimeter with a brown leather.It is so sophisticated & super classy & because of it's 'neutral' colors,will make it a great'go-to' purse that you will want to carry each day,since it will go with so much!!
The inside is large enough to"drop-anything & what ever you can" into it..The inside is all red cloth lined & has 3 separate open compartments,with one zipped compartment.Comes with its own KurtMen sleeve for storage..
With this,you can also throw it over your shoulder or carry in hand.
Whether you live in Scottsdale,Dallas,Santa Fe or anywhere else for that matter,you will be carrying a high quality tote,with a high quality look!
I also carry this in Black & also Turquoise,along with the Swarovski crystals**(Go to Kurtmen Totes)
Made & Designed by:KurtMen Designs
Purse Height:15" Tall
Purse Width:14~1/2" Wide
Depth: 2~1/2"
Material: Tan/Camel/Light Brown Colored Italian Leather/Cognac Colored Faceted Swarovski Crystals/Light coppery Brown Studs/Brown whipstitching
Strap Measurement:10" (measured on one side,from top to the top base of purse)
Strap Width:2 Straps at 3/4" each.
Comes with purse sleeve