KURTMEN /XOXO ART~ "The Reservation" Watercolor Native American Art Scene~ Italian Leather Wide Box Tote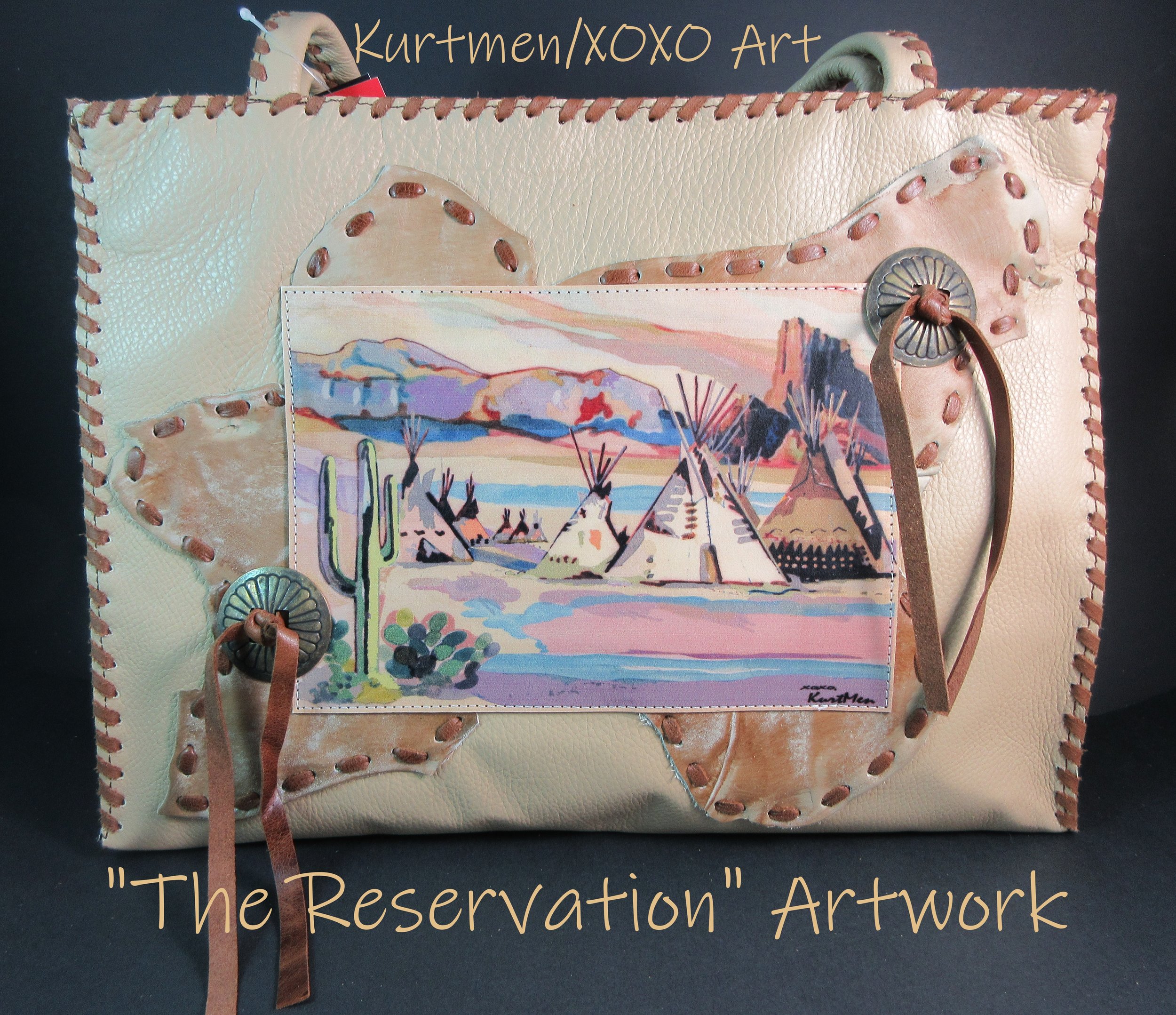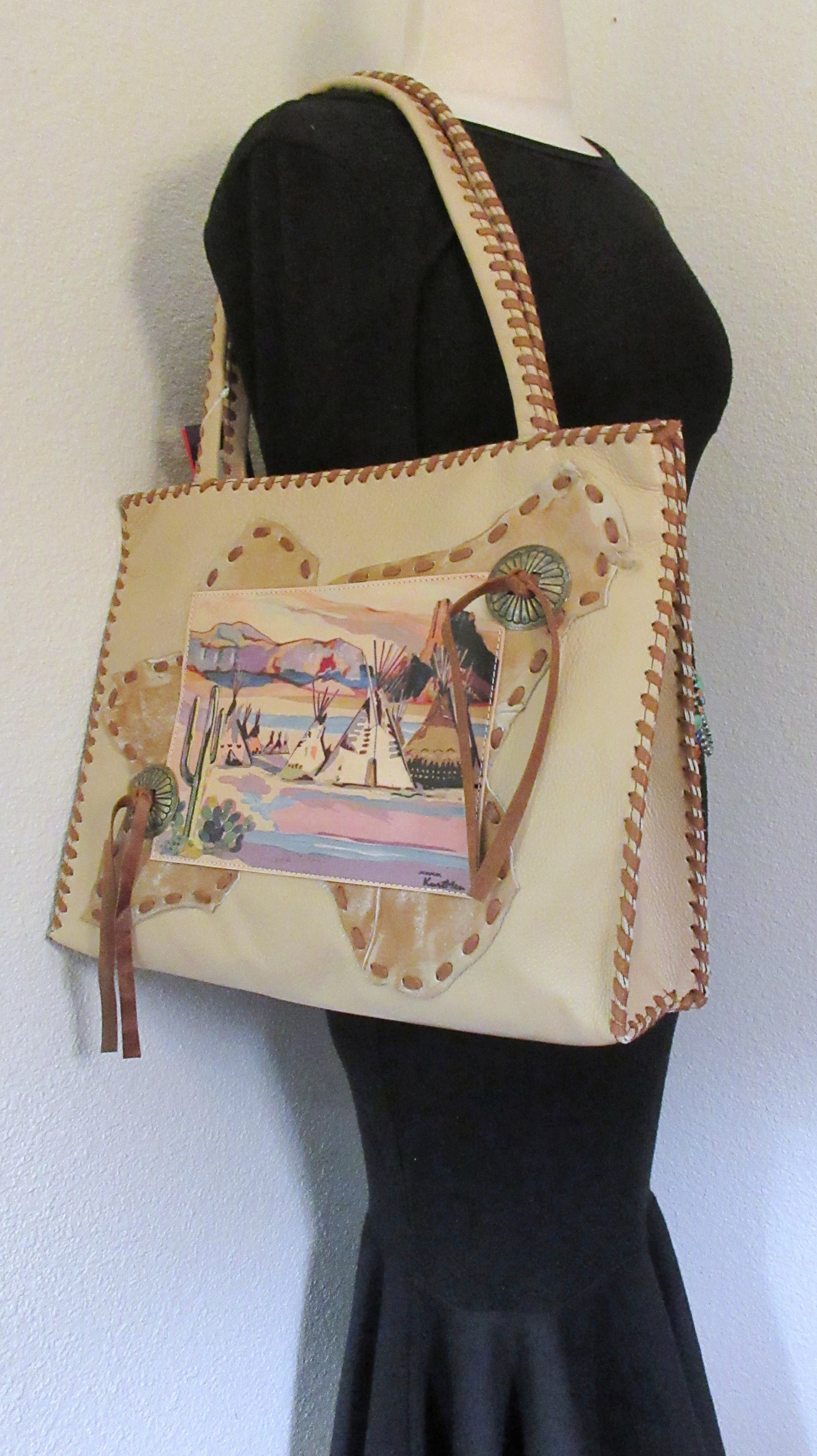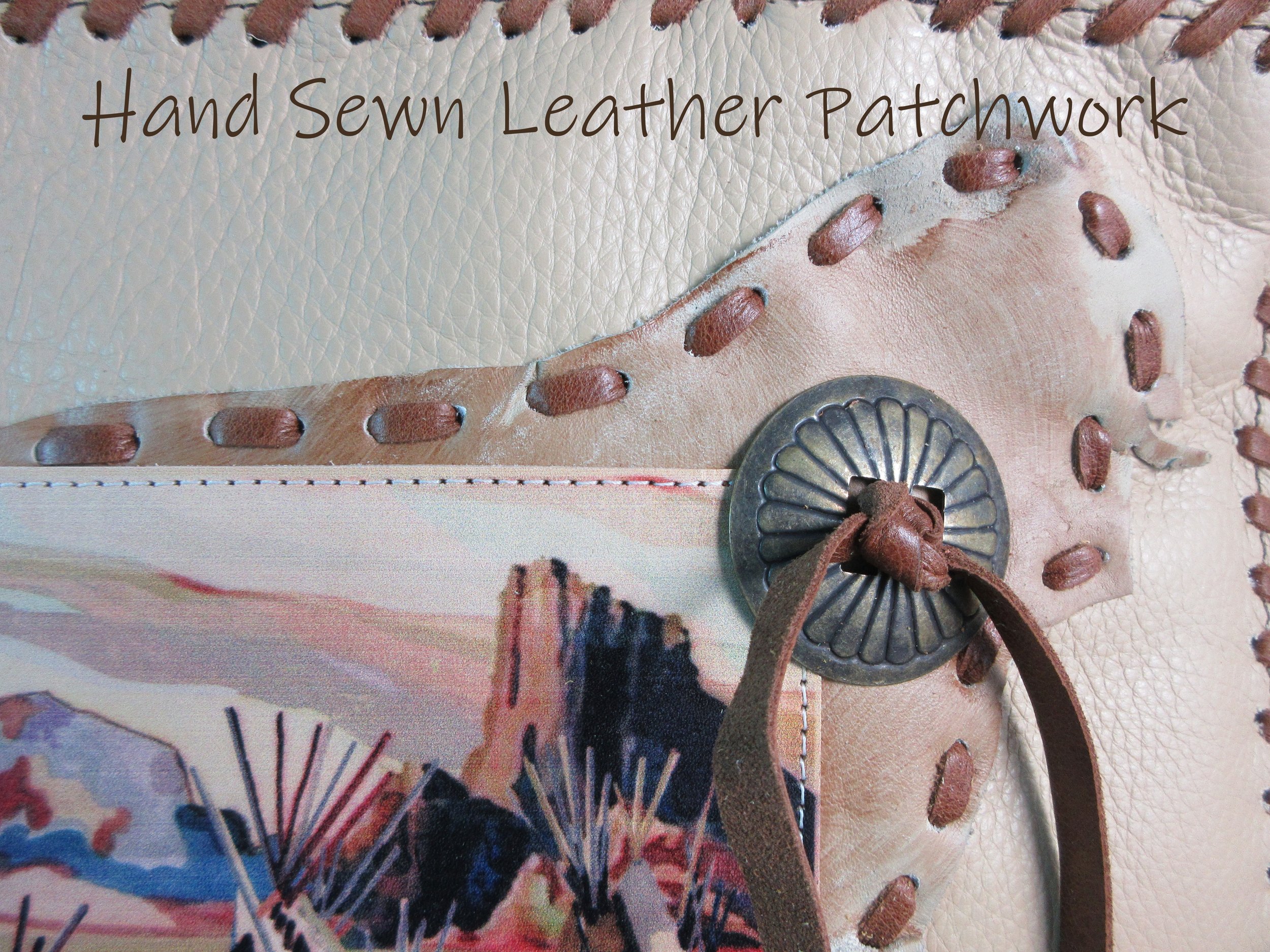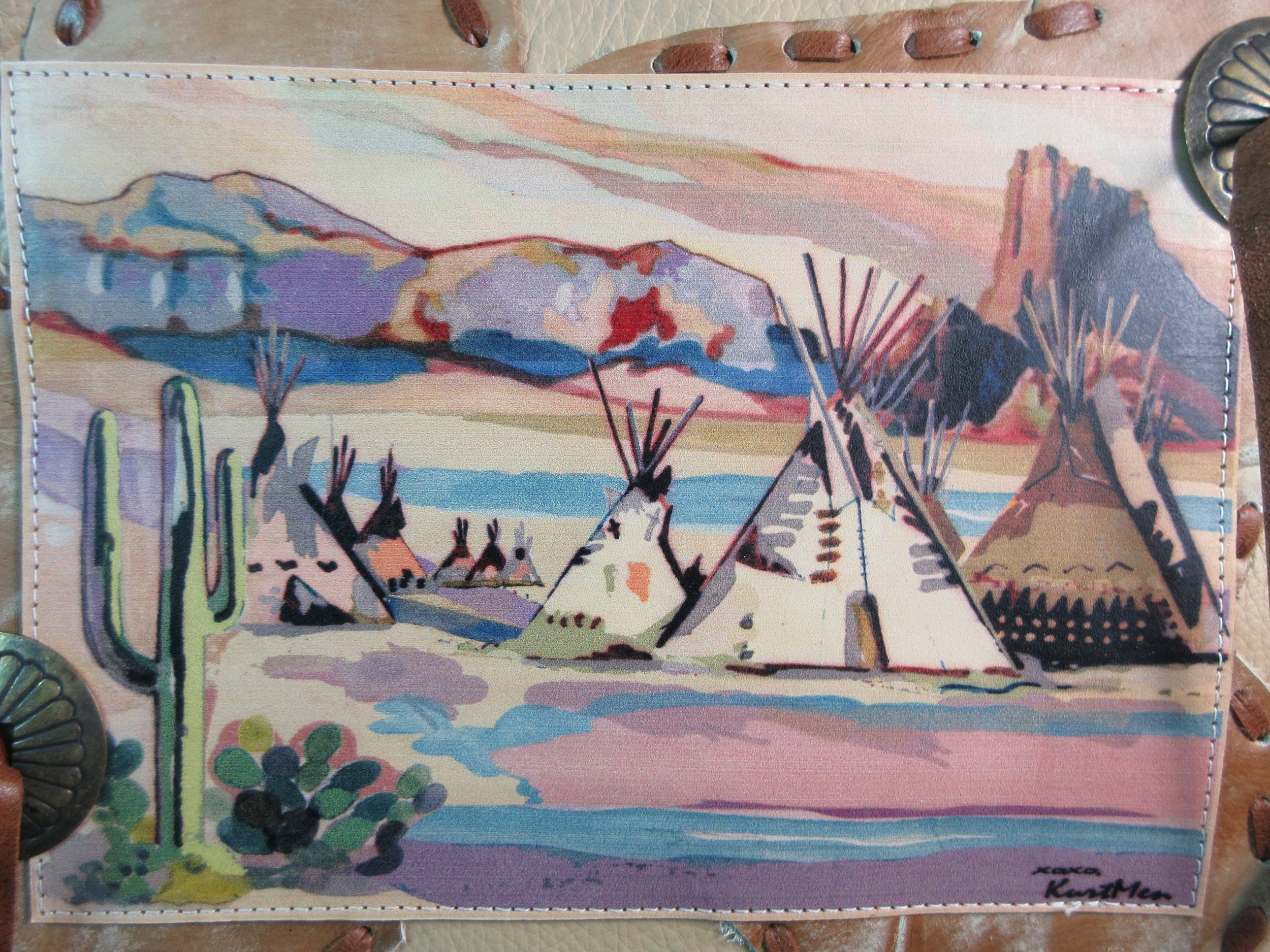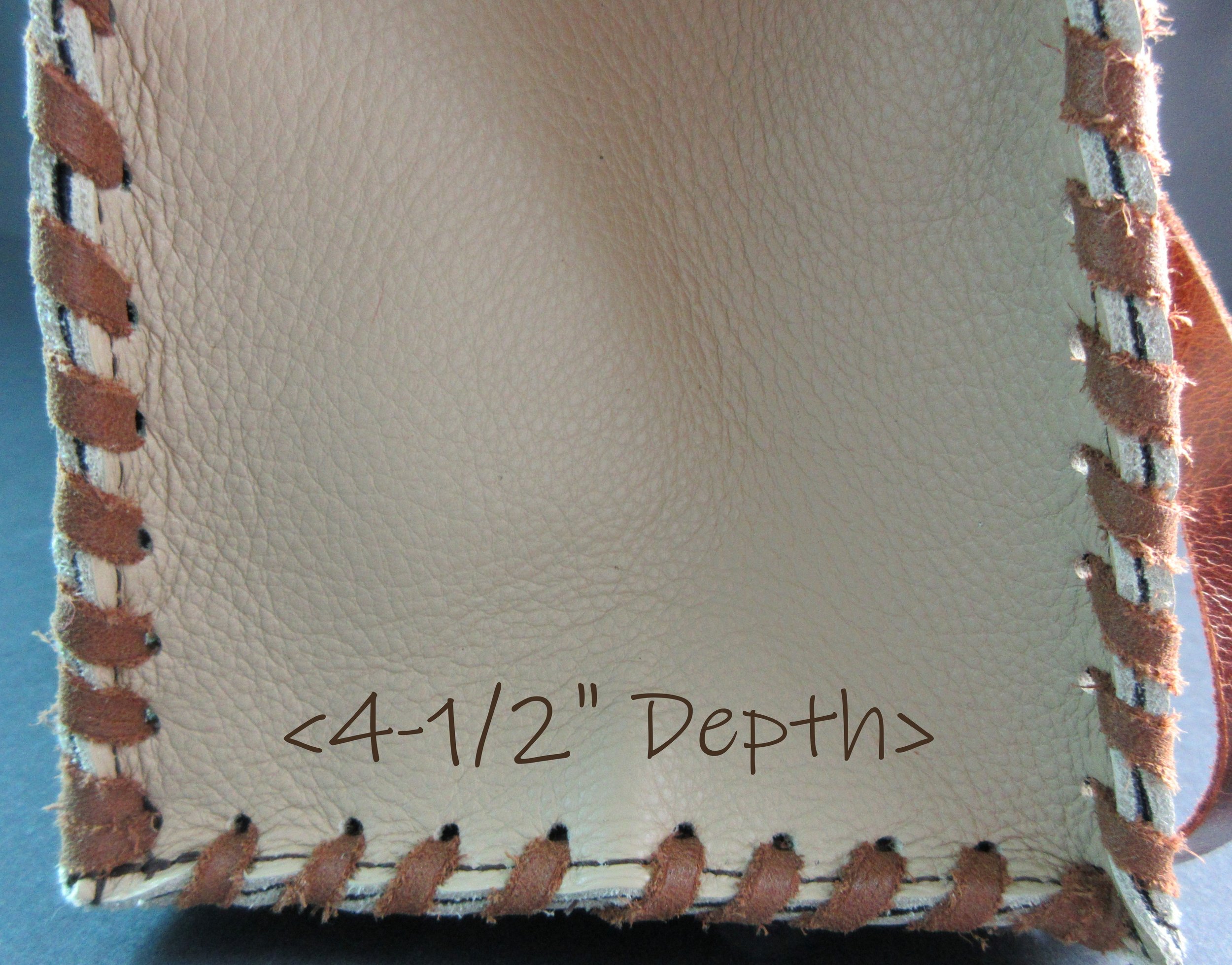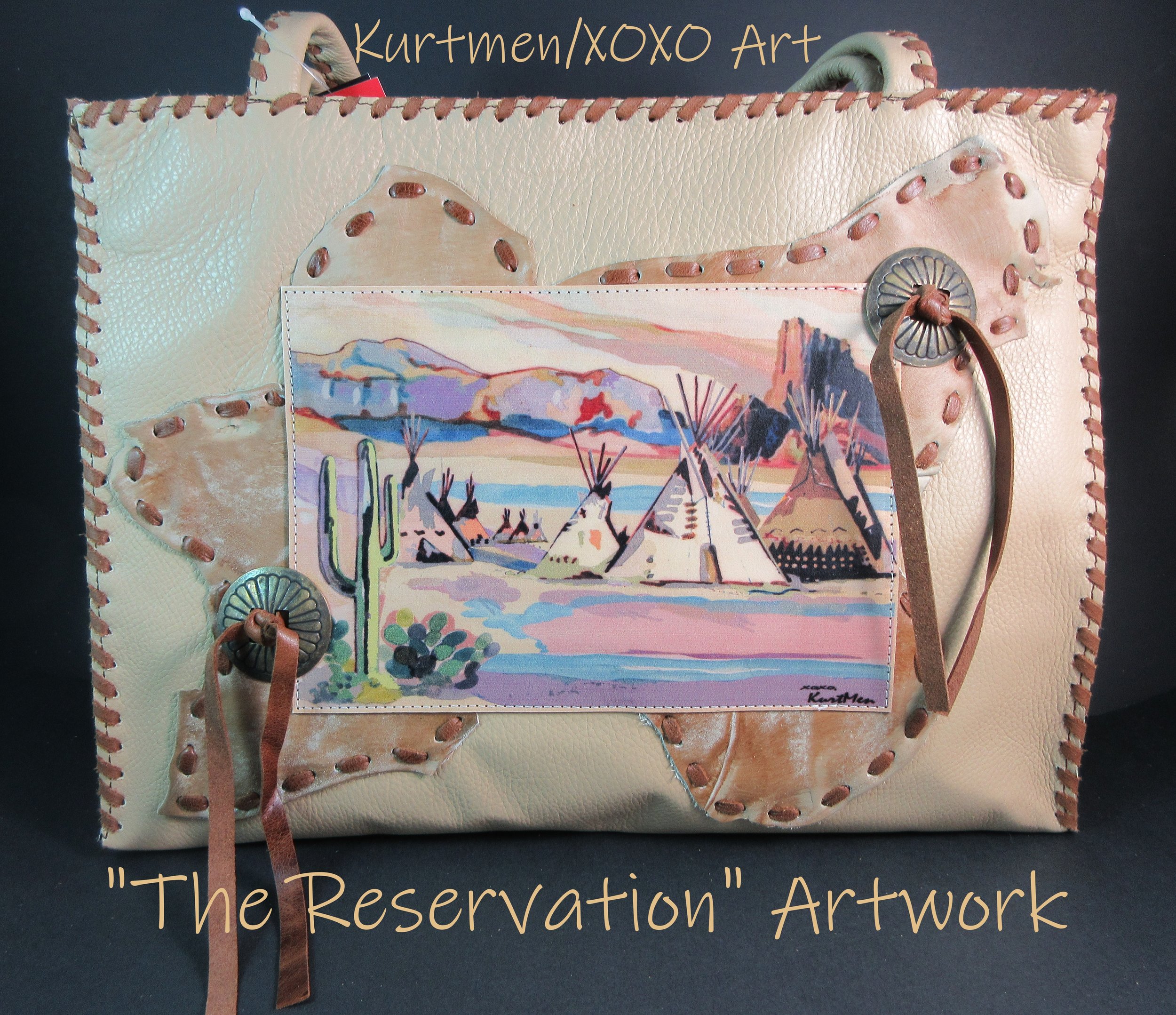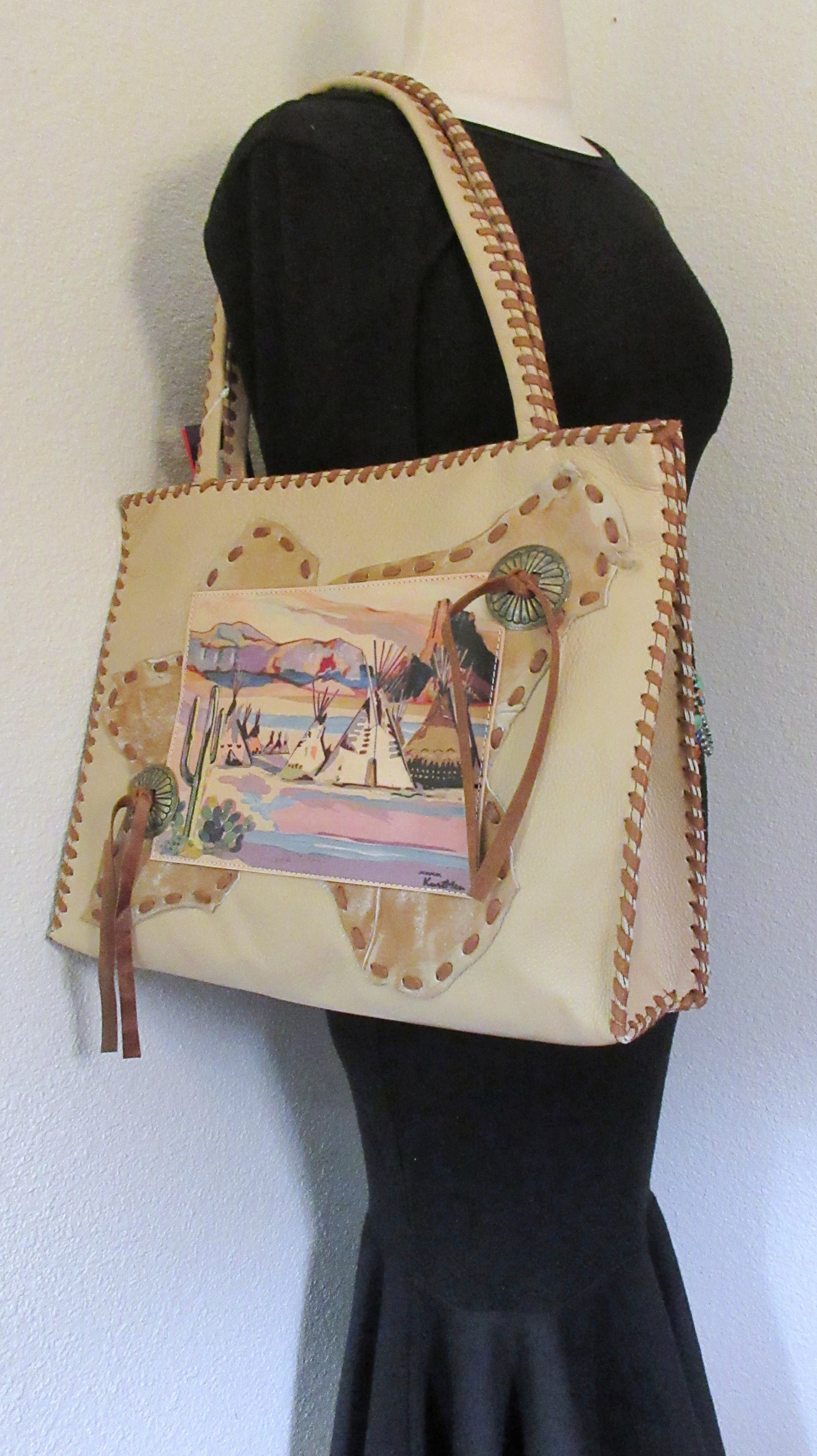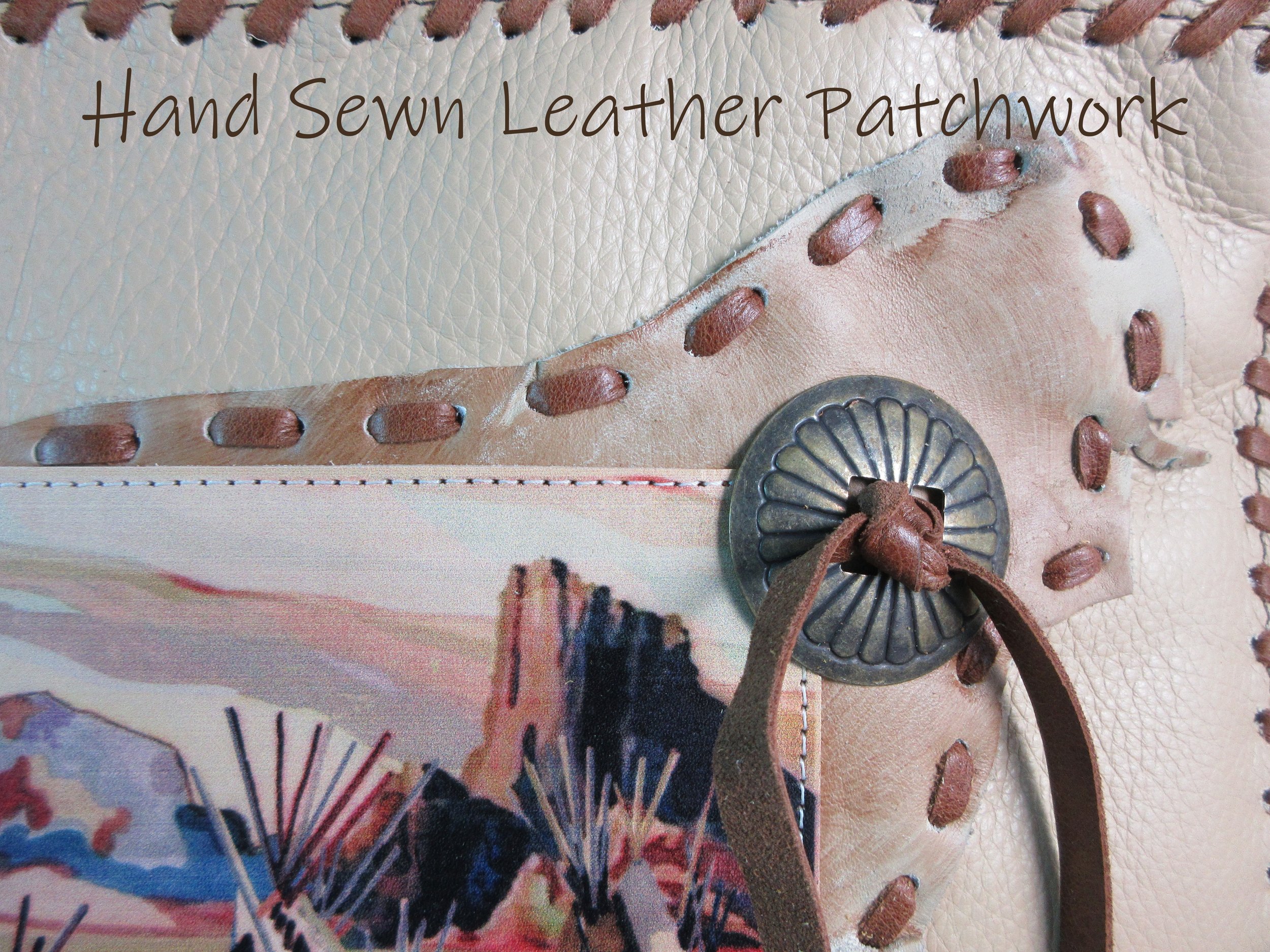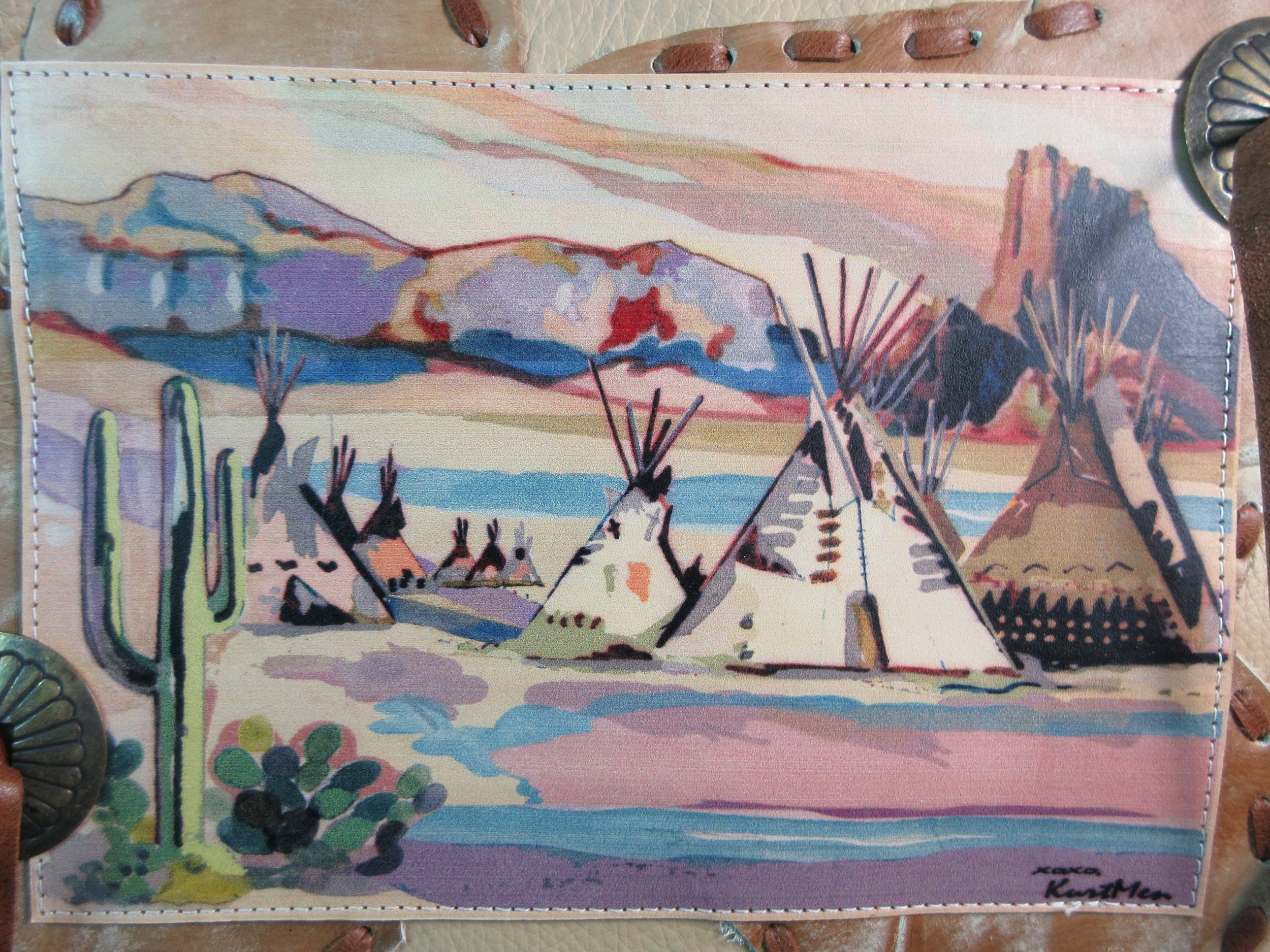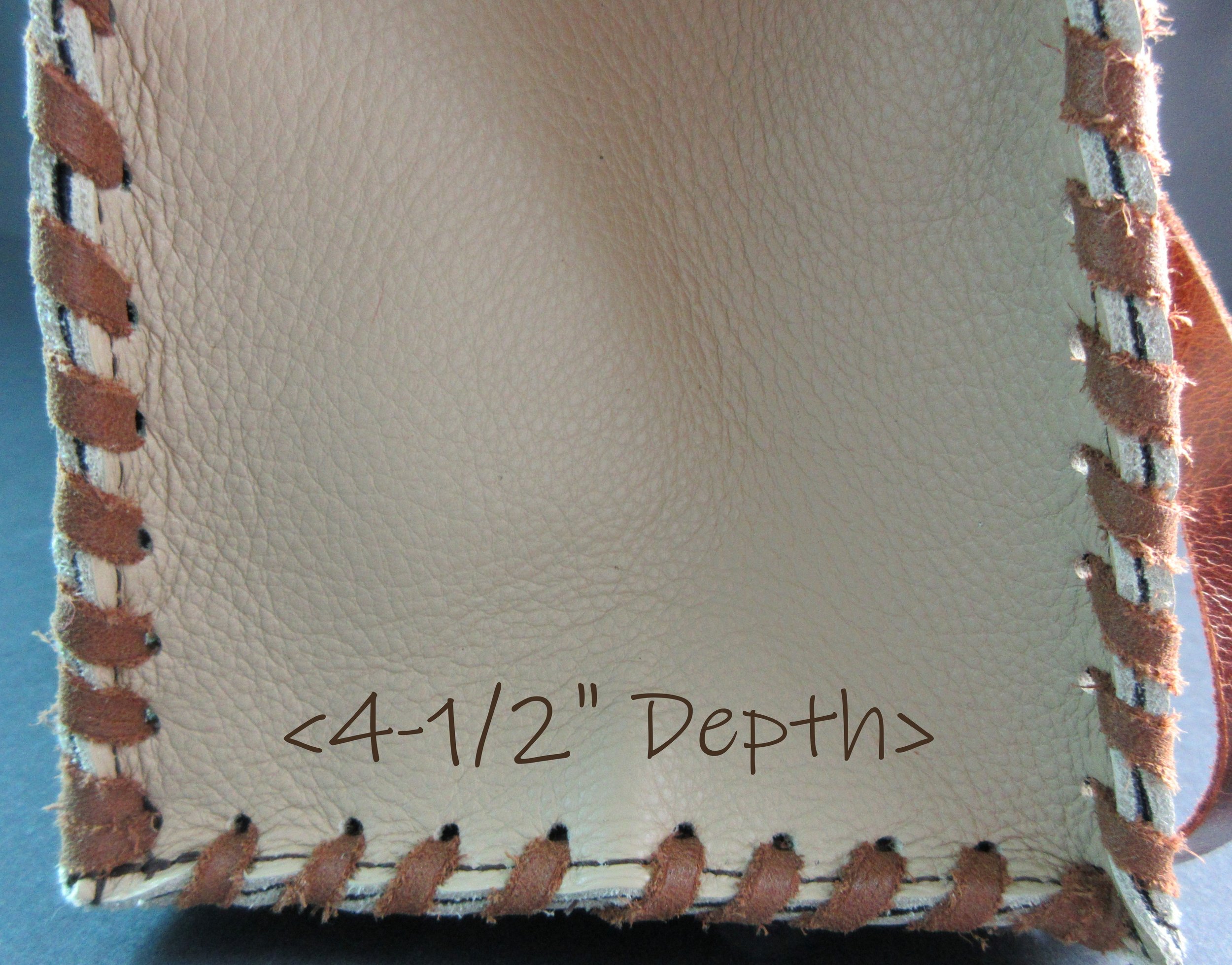 KURTMEN /XOXO ART~ "The Reservation" Watercolor Native American Art Scene~ Italian Leather Wide Box Tote
DESCRIPTION:
Last October, Kurtmen Leathers collaborated with the talented artistry of XOXO Art & used not only some of their established art pieces,but went on to create new pieces of art where the 2 companies worked together on.All of XOXO's art is hand drawn by pencil,charcoal,watercolor & then transferred onto Kurtmen's fine Italian leather!
Their paintings have these wonderful vintage style theme's,with many of them having the focus more on the Arizona border region.Add Kurtmen's incredible western edge to each & you will have a bag you can cherish for years & have fun with!!
~~~~~~~~~~~~~~~~~~~
DESCRIPTION:
Why buy your art,when you can just carry it along with you!
Displayed on the front of this amazingly designed western style tote is XOXO's watercolor vintage art scene called,"The Reservation" that depicts a southern Arizona scene with Teepee's & a huge Saguaro & prickly pear cactus, along with a dimensional mountainous scene in the distance.
The 9-3/4" X 7" watercolor painting is sewn atop of a large patchwork piece of hand stitched vintage style Gazelle Italian leather.
A distressed vintage style brown leather whip stitching is used all around the tote as a contrasting color & is the perfect choice color that works so well with the light tan color!
2 bronze color conchos with hand tied fringe complete the look!
Everything that Kurtmen leathers produces,one thing that's a sure guarantee is, you'll always get that authentic, true Texas look! If anyone "Does Texas", it's this Texas based company!!
"FOR THE COWGIRL IN YOU!"
DESIGNED & MADE BY: KURTMEN FINE ITALIAN LEATHERS/XOXO ART
WATERCOLOR TEEPEE ART WORK BY: XOXO
HEIGHT:12" Tall
WIDTH:17" Wide
STRAP: 10"
DEPTH: 4-1/2"
STYLE: WESTERN/NATIVE AMERICAN WIDE BOX TOTE
~~~~~~~~~~~~~~~~~~~~~
SHIPPING PRICES FROM POST OFFICE ARE BASED ON 3 THINGS:

WEIGHT,DIMENSIONS OF BOX & HOW FAR THE BOX TRAVELS FROM ORIGINAL LOCATION TO DESTINATION.
IF IT IS A XL PURSE OR THE HANDLES DO NOT FOLD DOWN, THEN IT NEEDS A LONGER,LARGER,WIDER BOX,WHICH MEANS A HIGHER PRICE FOR THE POST OFFICE.I HAVE NO CONTROL OVER THIS..

HOWEVER,IF I FIND AT TIME OF CREATING SHIPPING LABEL,THAT IT DID NOT COST AS MUCH AS WHAT I CHARGED,I WILL REIMBURSE YOUR ACCT.,LESS MATERIAL FEES(FOR EXAMPLE,IF I HAVE TO BUY THE BOX FOR SHIPPING IT)**