KurtMen GUADALUPE Red Italian Leather Turquoise Whip Stitch Tassels Tote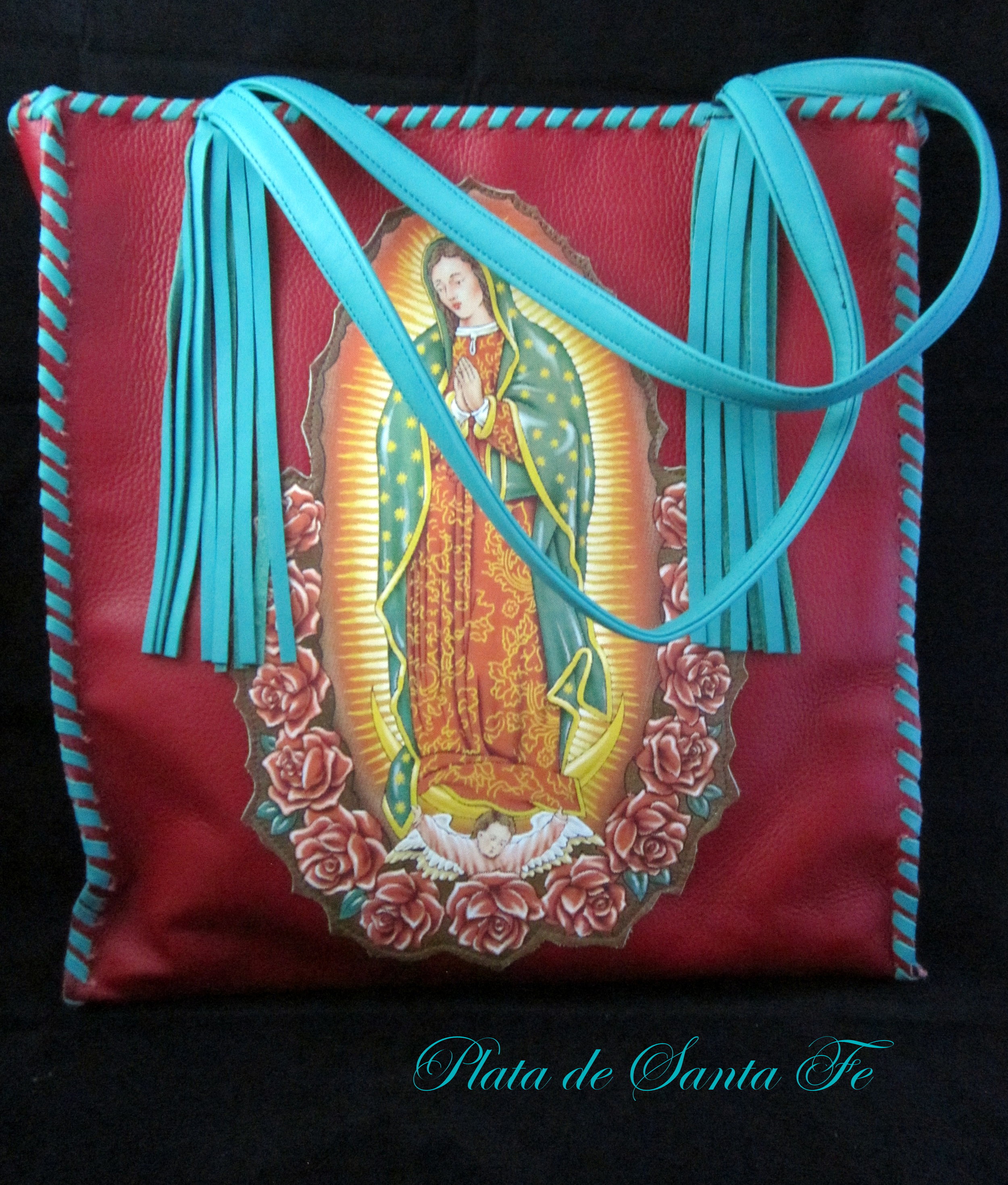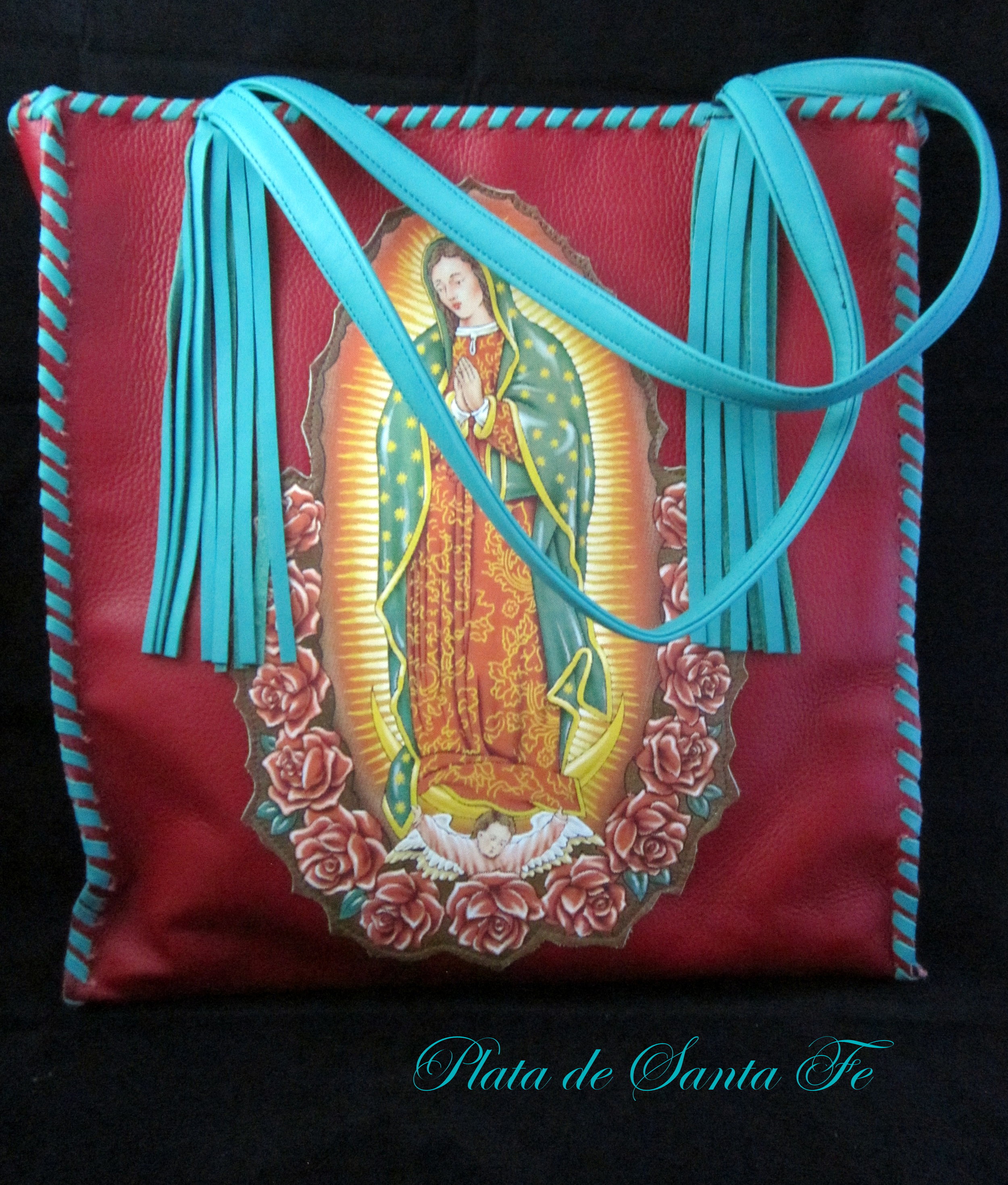 KurtMen GUADALUPE Red Italian Leather Turquoise Whip Stitch Tassels Tote
The large red based tote,displays the Nuestra Señora de Guadalupe on the front side & is so large,she takes up most of the length of the tote in the center...Her eyes look down with humility & passion,her glow like the hot sun & of colors yellow & orange..Her mantle filled with stars, to let us know she comes from heaven..She is supported by the angel below,testifying to her royalty..Roses surround her..

The turquoise 'hand' whip stitching,tassels & handles really come to life up against the 'lipstick' red & makes for phenomenal contrasting colors..The red leather is more of a textured leather & the leather is a thicker weight,that makes it more durable, for wear.

The interior is all lined & you can drop pretty much most anything in it, since there is a lot of height,width & depth to the purse.It also has 3
large interior compartments for your cell phone,etc for a easy find & one zipped compartment for things you want more secure..
The fringe is on both front & back.Snaps in the center..
 

Created & Made by:KurtMen
Purse Height:15" Tall
Purse Width:14" Wide
Depth: 3"(relaxed)
2 Strap Measurement:10" Drop (measured on one side)
Interior:Fully Lined
Interior Compartments:3 large/1 zipped