KurtMen BLACK Italian Leather Tote Cognac Swarovski Crystals Studs Turquoise Brown Accents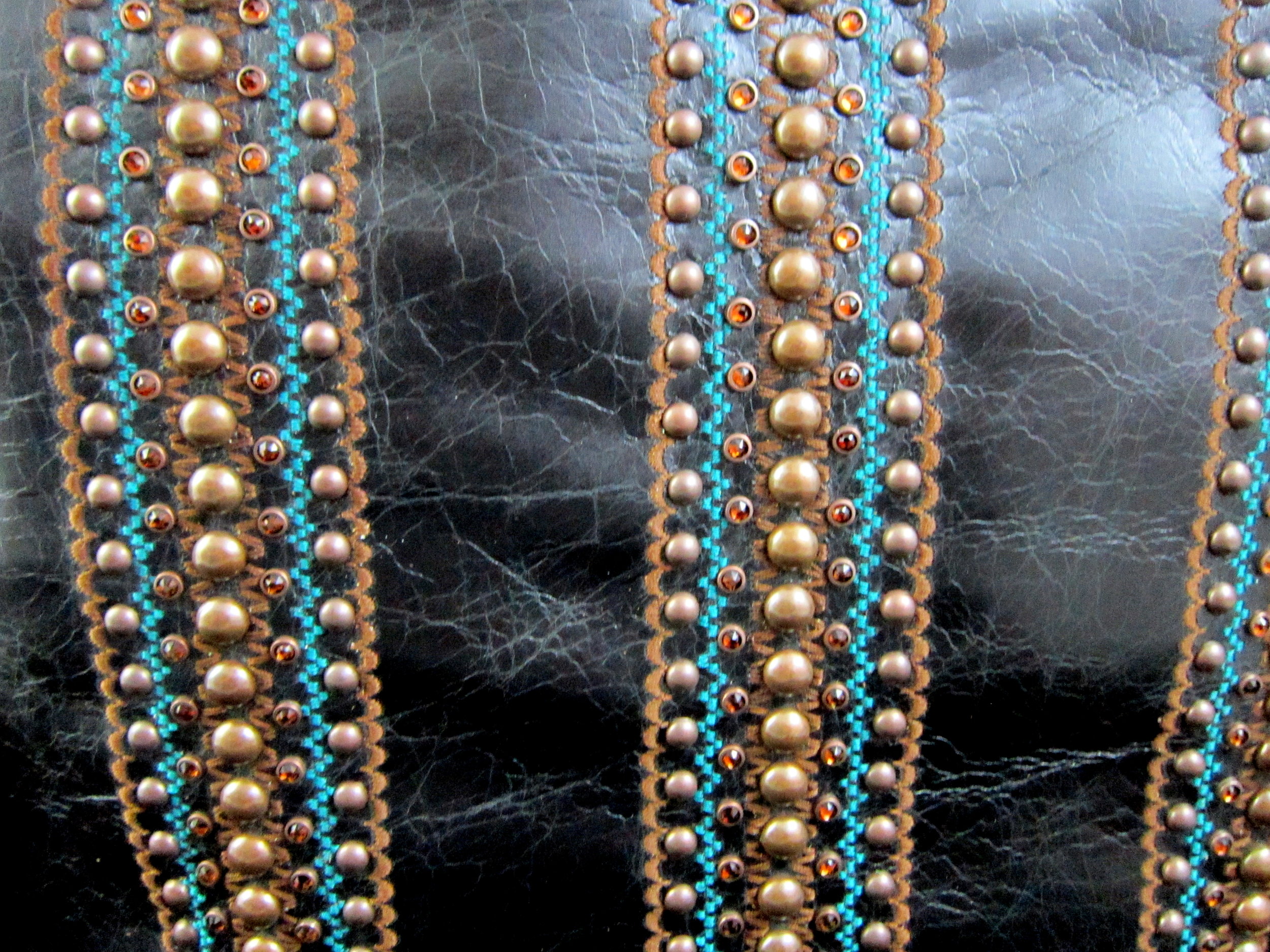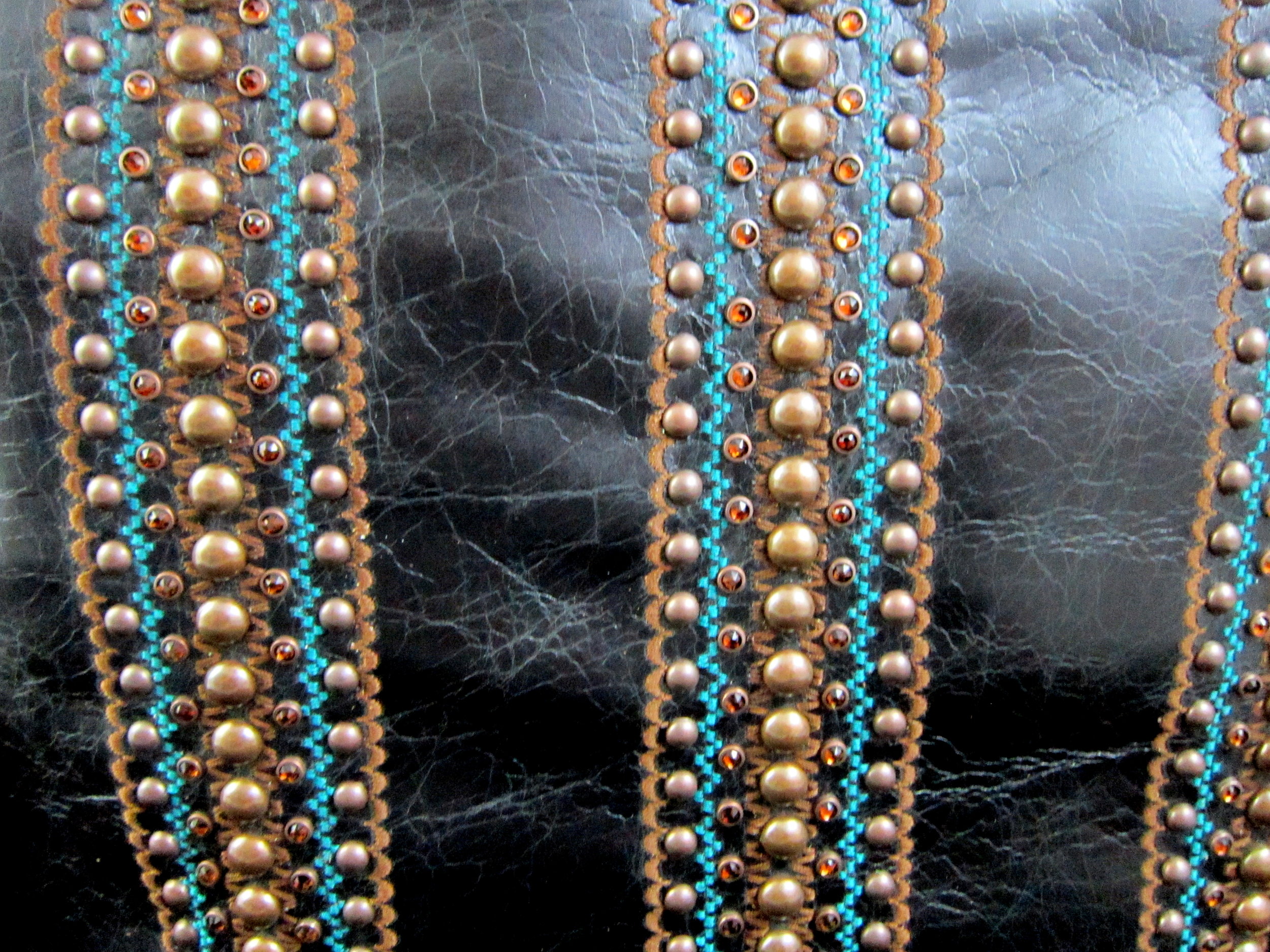 sold out
KurtMen BLACK Italian Leather Tote Cognac Swarovski Crystals Studs Turquoise Brown Accents

There are 3 vertical panels in the front that consist of 2 rows of numerous sparkly & faceted,bezel set 5 mm whiskey colored Swarovski crystals, that will sparkle even in the lowest of light! Then there are 2 rows of
of smaller studs that are like
a soft coppery brown,that sit side by side the crystals,with one row of larger size studs that sit center.
This purse is completely done with the power of the hand & is all hand-whipped stitched along the perimeter with a brown leather.The overall color to this tote is like a Coco~Black & the black is actually 'hand rubbed',to give it, its color..But with a collection of various tones of browns & with that added touch of turquoise,is what gives this tote the class & look it does.
The inside is large enough to"drop-anything & what ever you can" into it..The inside is all red cloth lined & has 3 separate open compartments,with one zipped compartment.Comes with its own KurtMen sleeve for storage..