Guadalajara Mexican PASTEL LIGHT MINT TEAL Mexican/Western Hand Tooled Leather TOTE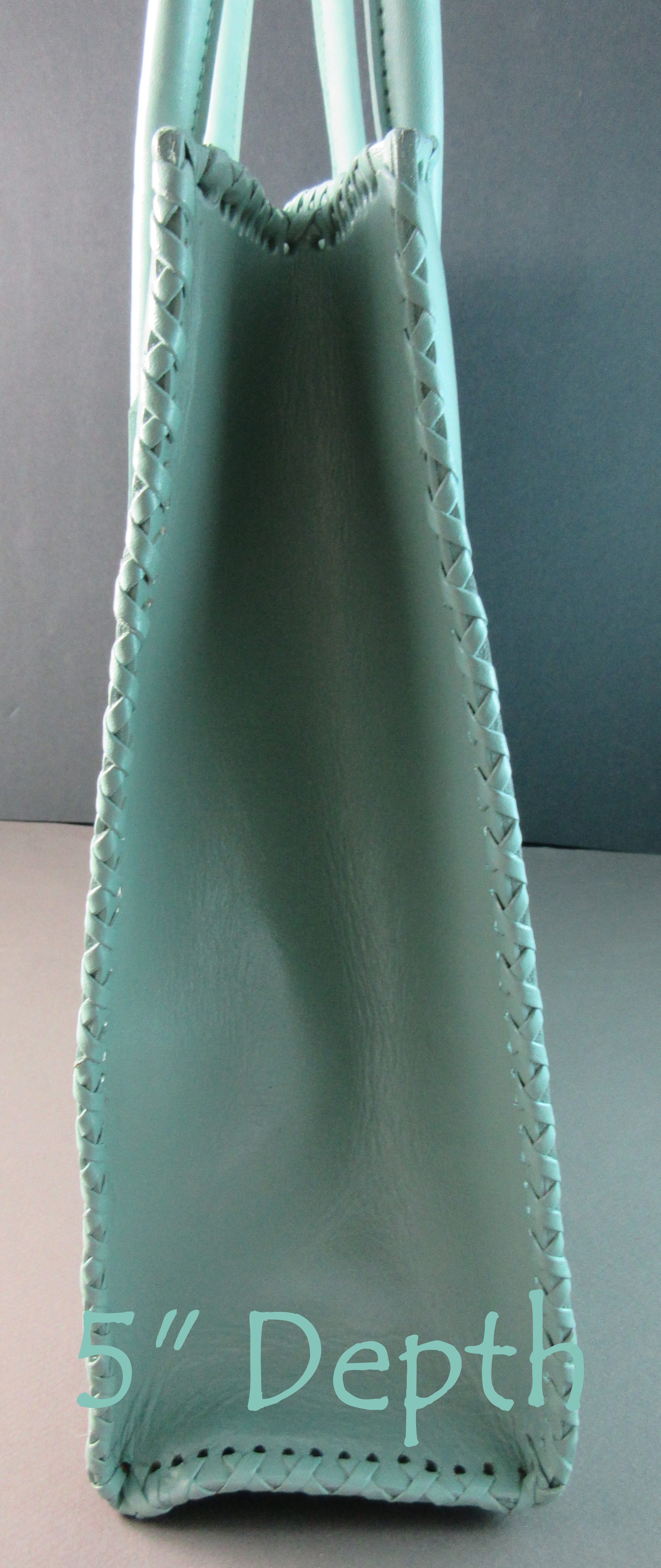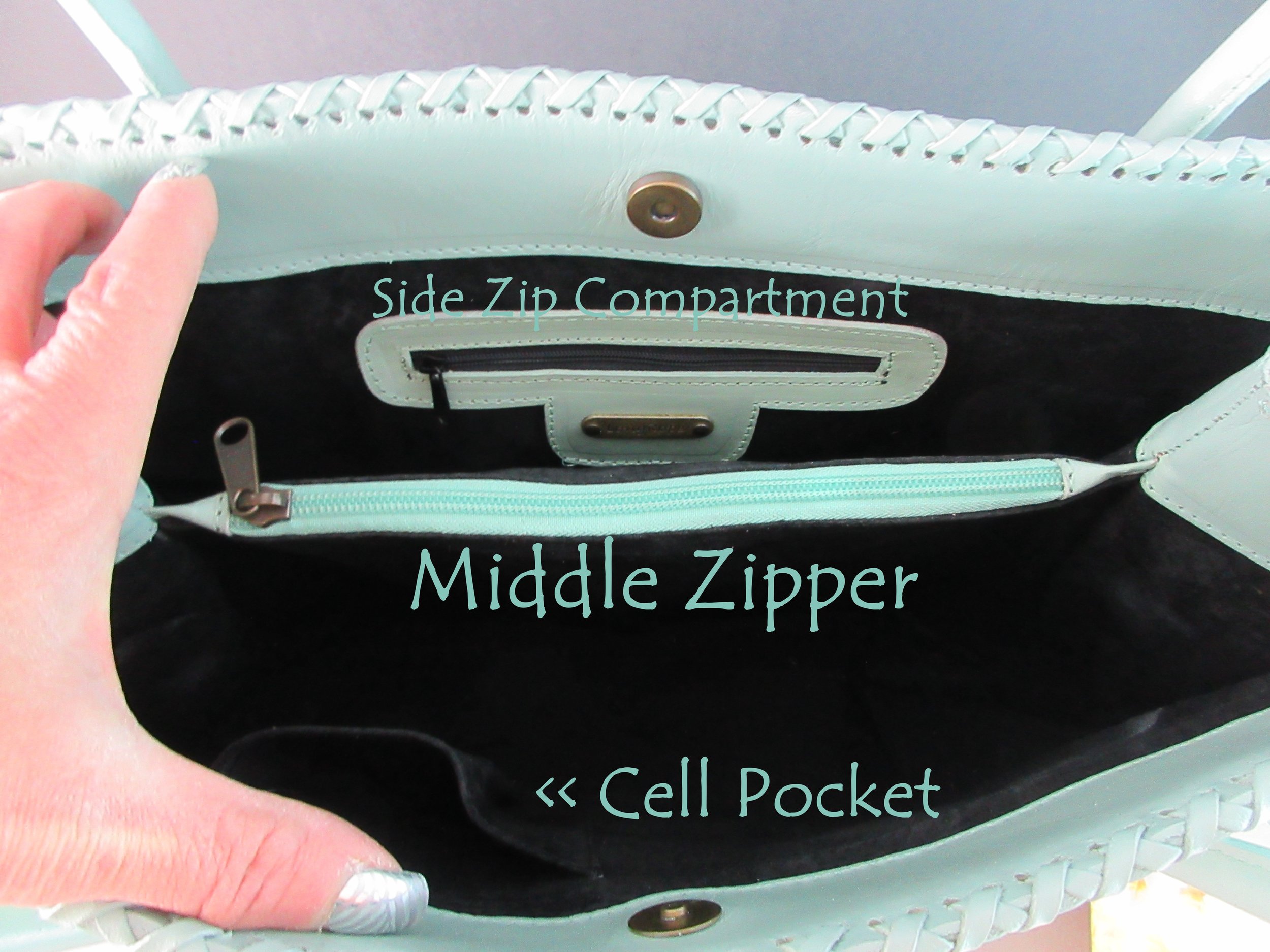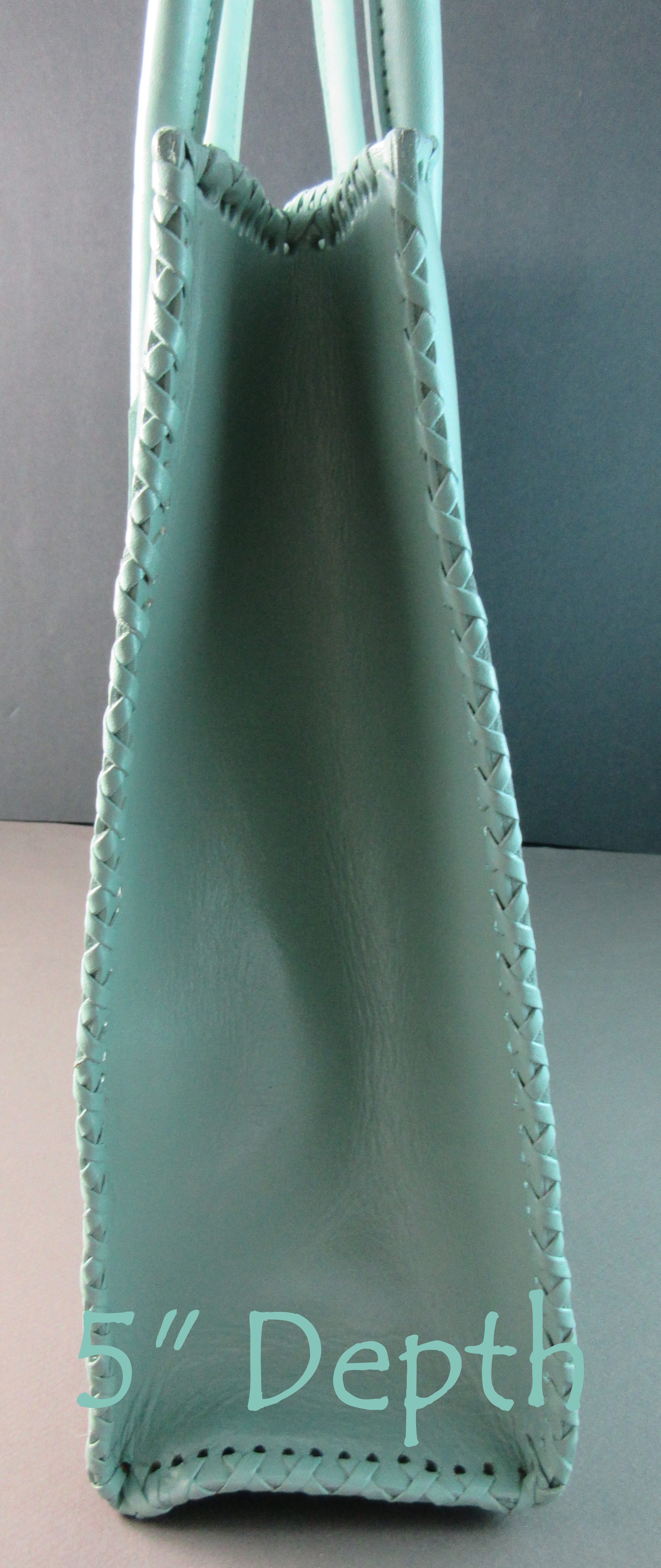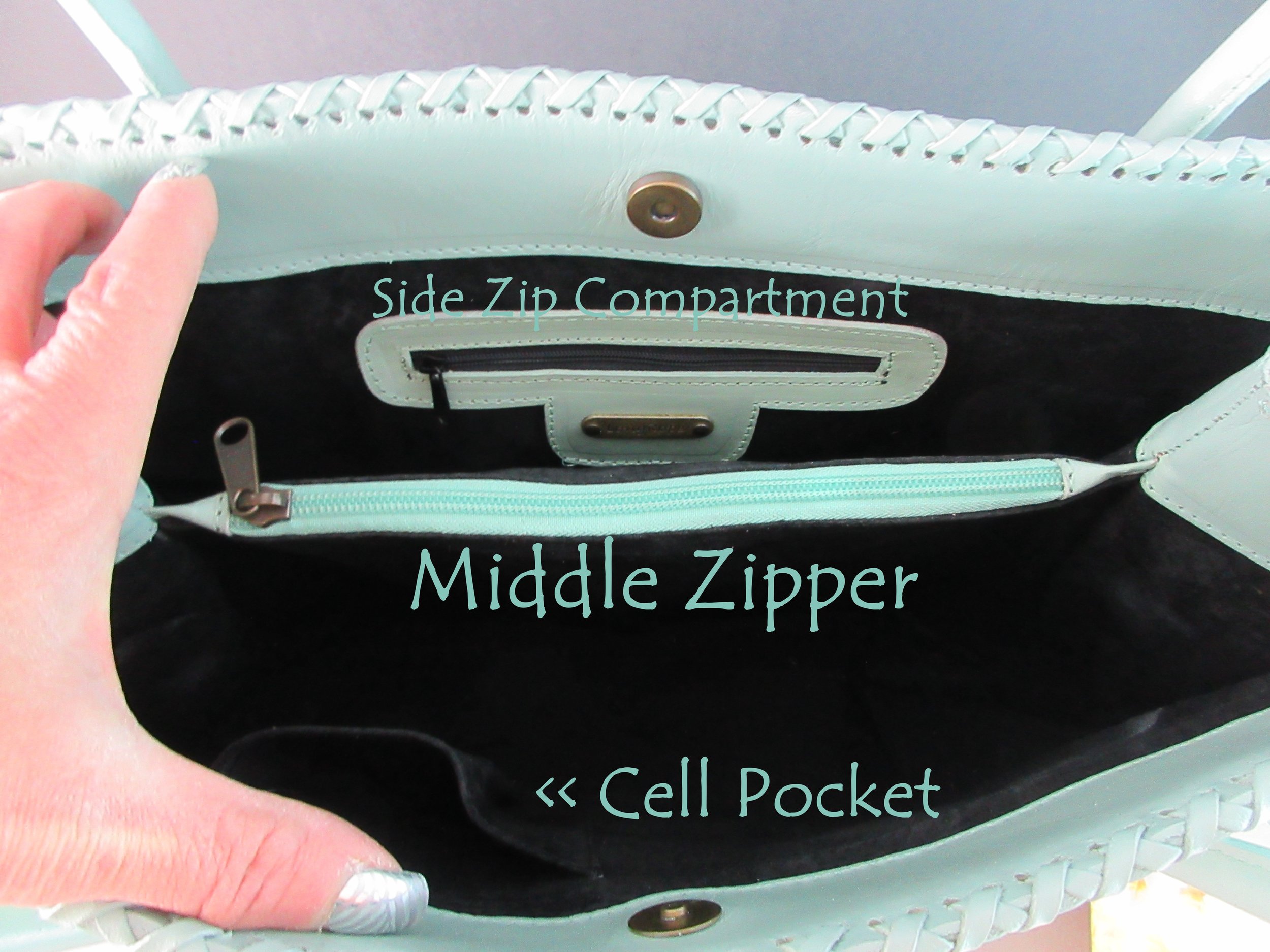 sold out
Guadalajara Mexican PASTEL LIGHT MINT TEAL Mexican/Western Hand Tooled Leather TOTE
When it comes to tooled leather purses, the Long Rope people exceed in not only producing some of the best workmanship,with the the closest & finest attention to detail,but also produce colors that are ultra vibrant,vivid,cheerful & are perfect for the person who loves color!! Perfect for artists!!
This is a new color by Long Rope & is not vibrant like the others listed,but unusual & super pretty!!! It's a softer color that is made with green undertones & is very pastel.Almost like a pastel teal or a light,light mint.
If you like a purse where you can separate your things & know where they are & can find them in a hurry,this purse has that!The inside is fully lined in brown suede & has a zipped middle that keeps the interior separated.On one side of the interior,is another smaller zipped compartment & also has a cell phone compartment.(See photos)
This is a large size "Tote", so the interior is super spacious & deep, so that you can carry a lot in it.It also has 2 strong rounded cushion handles to handle any kind of weight you put in it!
The artisans use a thicker,more durable leather for their purses,so they can pound the design into it without ruining the integrity of the leather,so the bag is nice & strong & will stand the test of time without falling apart in a matter of month's!
**Just like we have to condition our skin,it is also wise to condition these about every 6 month's & you want to do it more often, if you live in a dry climate.A 'boot cream' is recommended..It will leave it soft! **
This is totally made by hand,from the cutting,whip stitching,tooling,machine stitching,down to this wonderful hand rubbed color you see.
Perfect Western Cowgirl Chic purse or will also look stunning with any Mexican wardrobe!
Put your Laptop in this & take it to work or for a dinner,the beach's of Mexico or when your out shopping,traveling!! They are also the perfect addition to extend your Southwest look!
**This is my only tote in this color,so don't let it get away!!**
SHIPPING PRICES FROM POST OFFICE ARE BASED ON 3 THINGS:
WEIGHT,DIMENSIONS OF BOX & HOW FAR THE BOX TRAVELS FROM ORIGINAL LOCATION TO DESTINATION.IF ONE OF MY PURSES HANDLES DO NOT FOLD DOWN,THEN OF COURSE IT NEEDS A LONGER BOX.A LONGER,LARGER BOX,MEANS A BIGGER PRICE FOR THE POST OFFICE..I HAVE NO CONTROL OVER THIS.. IF I FIND AT TIME OF CREATING SHIPPING LABEL,THAT IT DID NOT COST AS MUCH AS WHAT I CHARGED,I WILL REIMBURSE YOUR ACCT.,LESS MATERIAL FEES**
MADE BY: LONG ROPE
MADE IN: GUADALAJARA MEXICO
COLOR: HAND RUBBED PASTEL TEAL/LIGHT MINT GREEN
TECHNIQUE: HAND FLORAL TOOLING,WHIP STITCHING,MACHINE STITCHING,HAND APPLIED DYED,LOVE
MATERIAL: LEATHER EXTERIOR/ SUEDE INTERIOR
PURSE LENGTH:17" WIDE
PURSE HEIGHT:12"
DEPTH:5"
STRAP DROP:10" (TOP OF STRAP TO BASE)
INTERIOR 'SIDE' ZIP COMPARTMENT MEASUREMENT: 5-1/2"-6" RANGE
ADDITIONAL FEATURES:CELL PHONE INTERIOR COMPARTMENT,1 INTERIOR WIDE MIDDLE ZIPPED COMPARTMENT,1 ZIPPED SIDE.MAGNETIC CLOSURE
LABELED: LONG ROPE
STYLE: COWGIRL CHIC/MEXICAN/WESTERN
~~I carry this tote in Yellow,Orange,Dark brown,Green,Fuchsia,True Red~~
**Please note**
Due to the fact that this is totally hand made & not made by machine made big manufactures,there may be slight variations that are inherit to the leather..