Kurtmen / XOXO ART~ Turquoise Italian Leather ~"CHICAS" Art Pocket ~XL Weekender Tote~Orange Conchos ~ Fiesta Fringe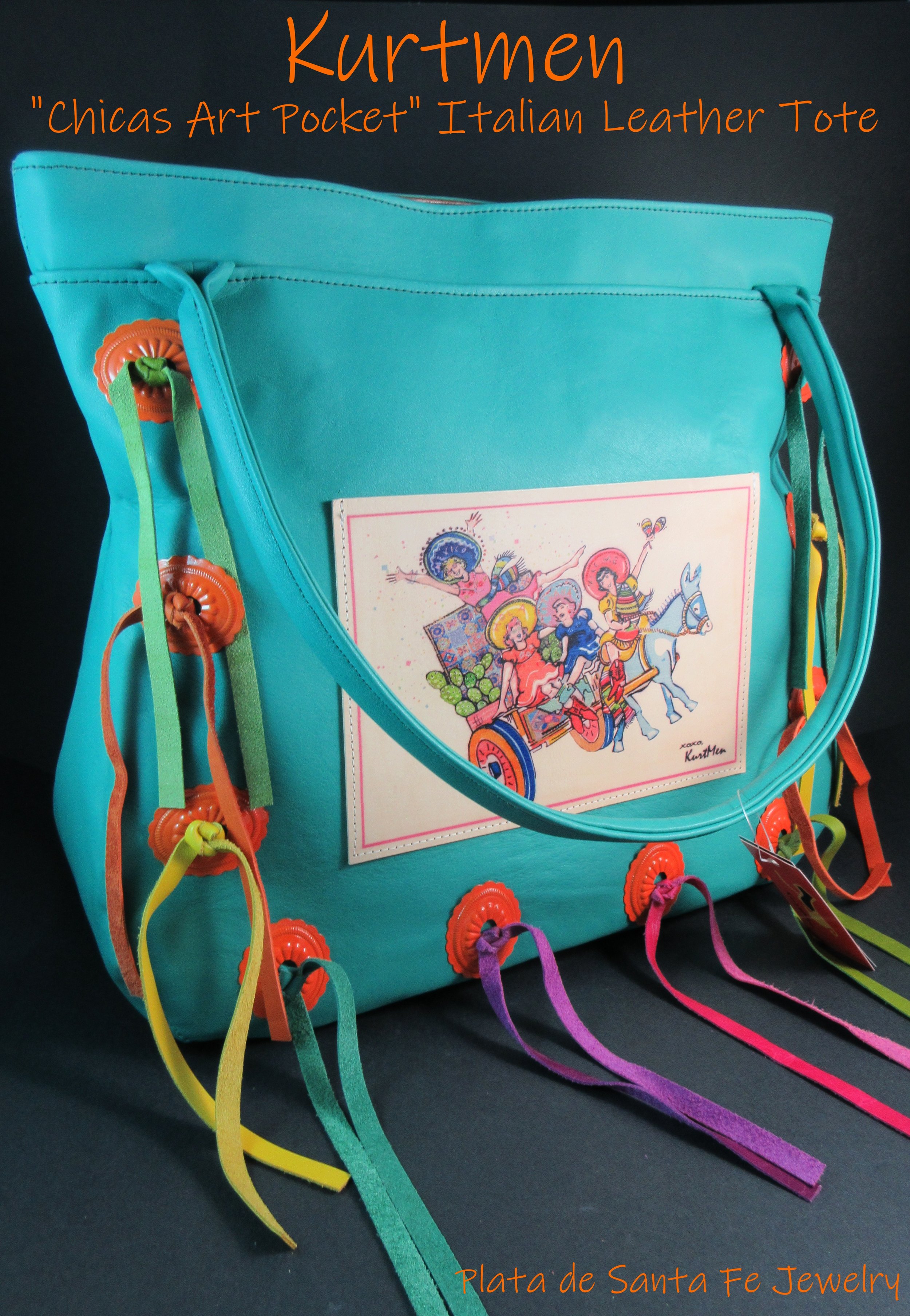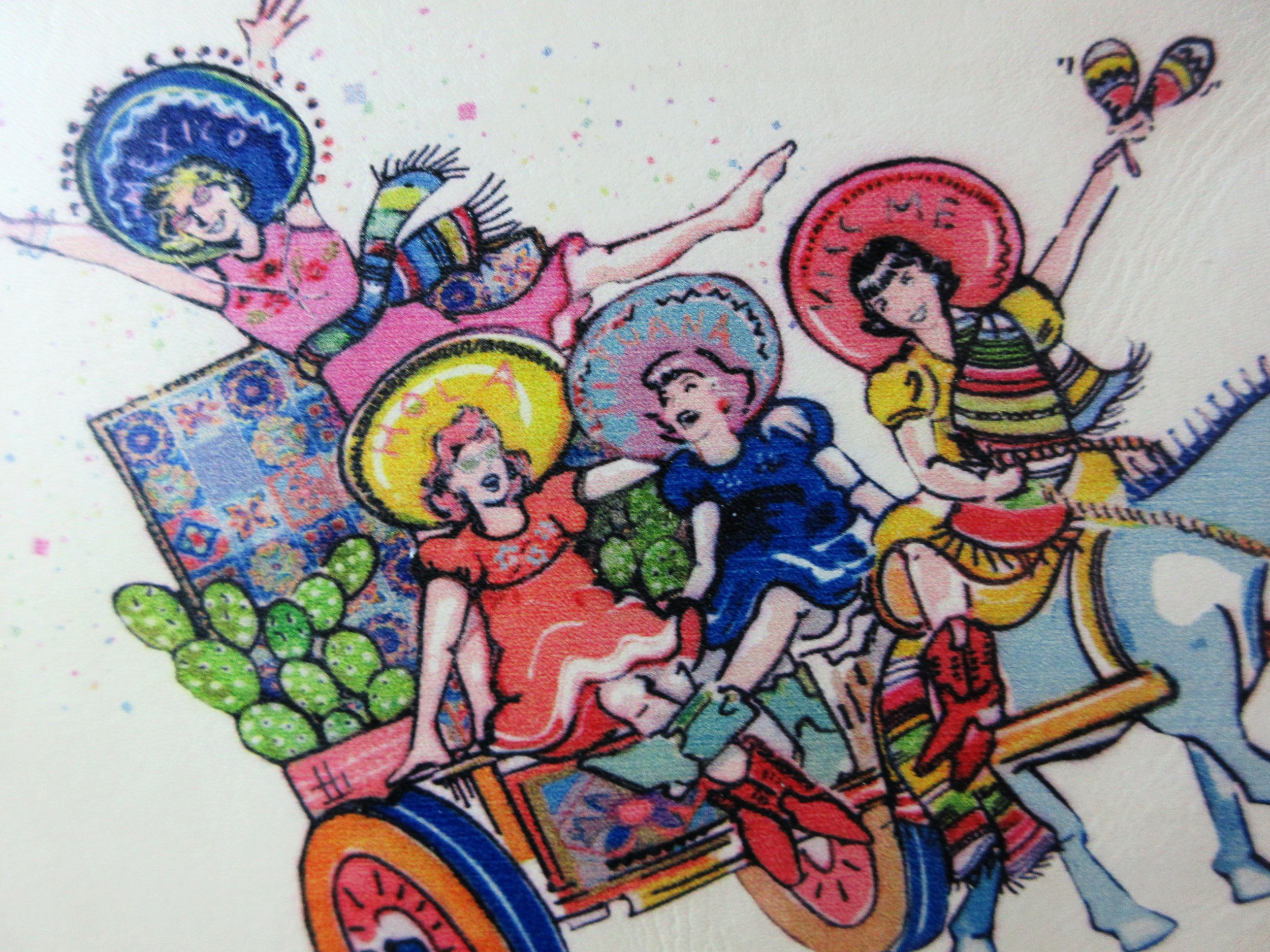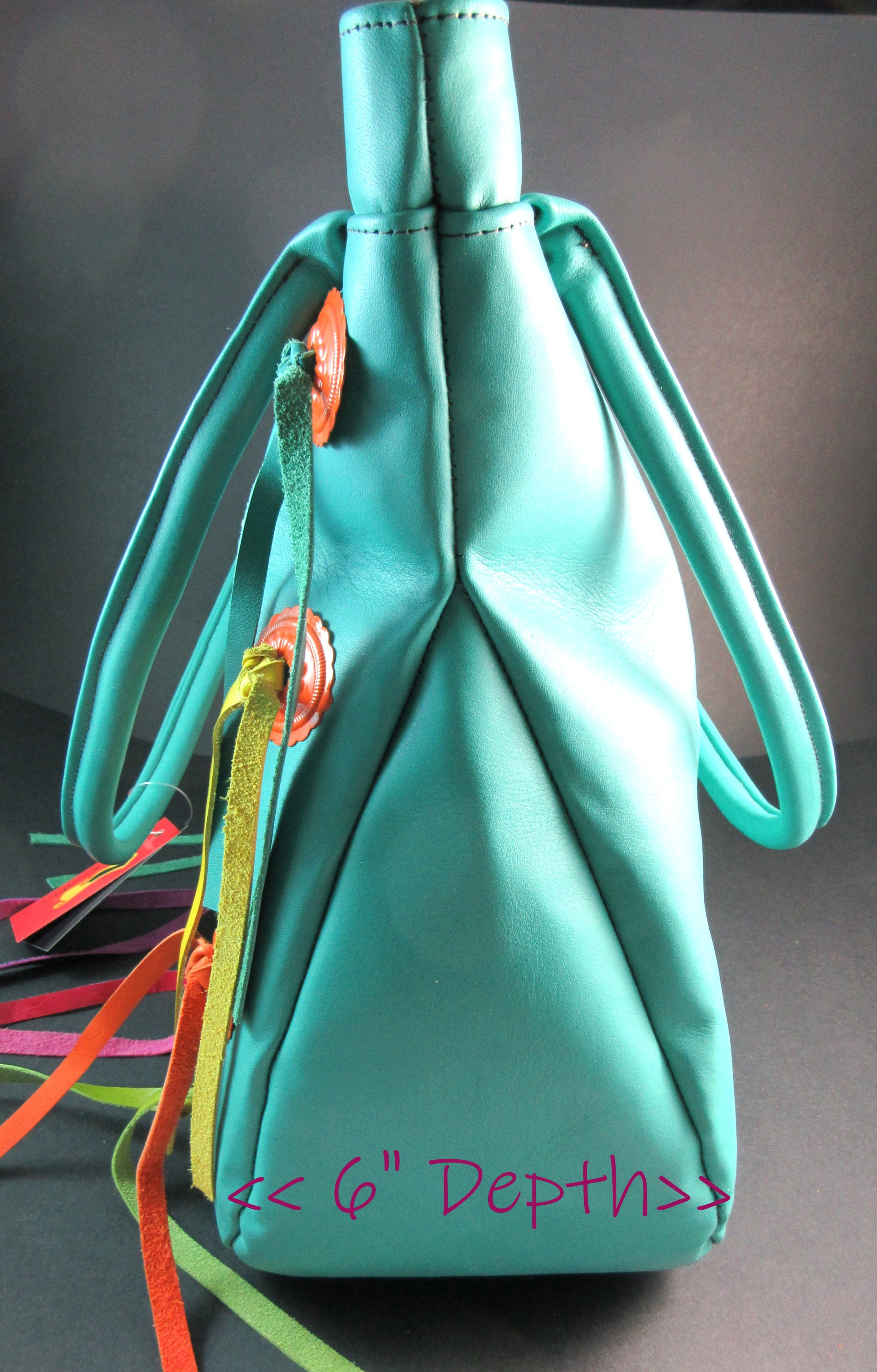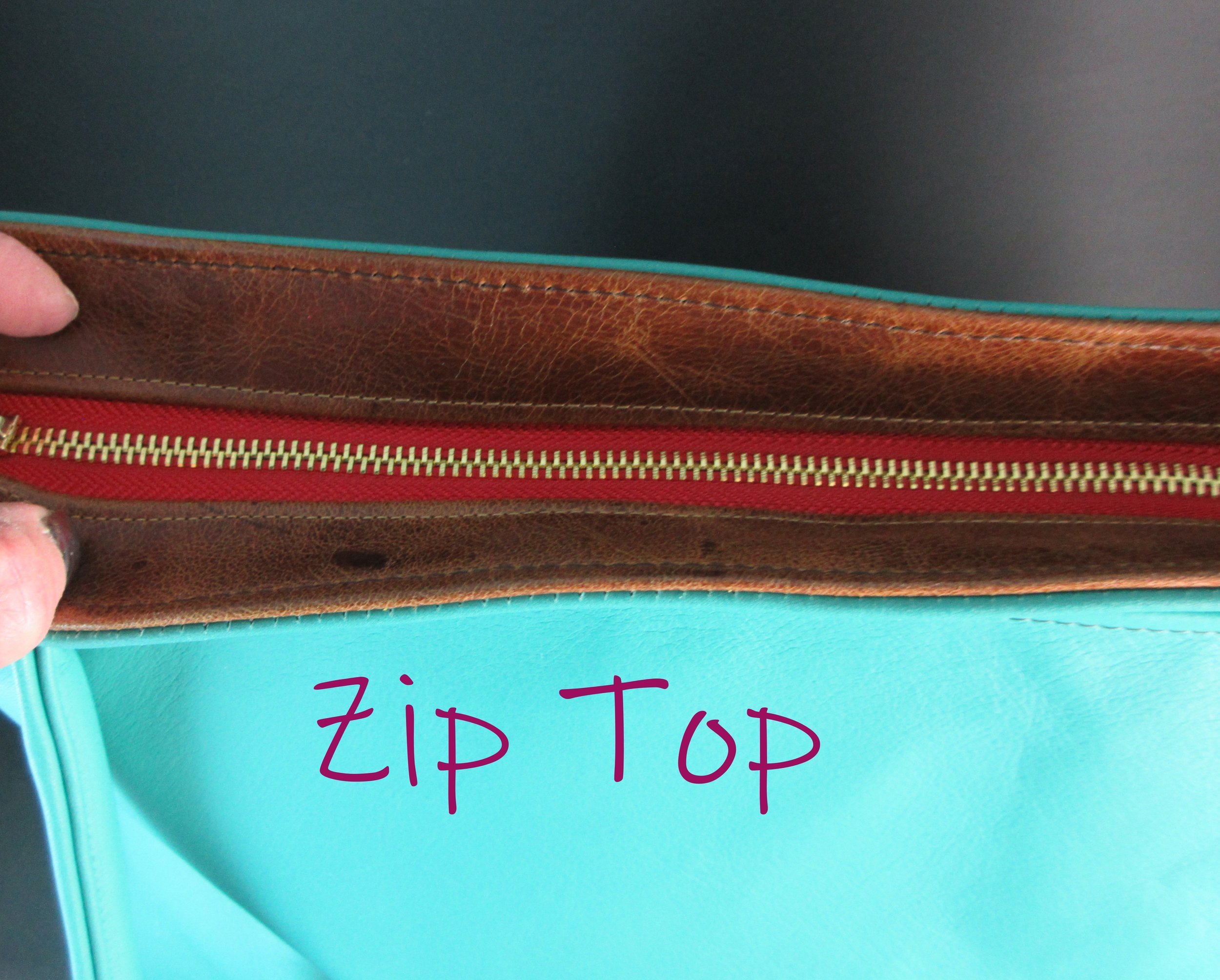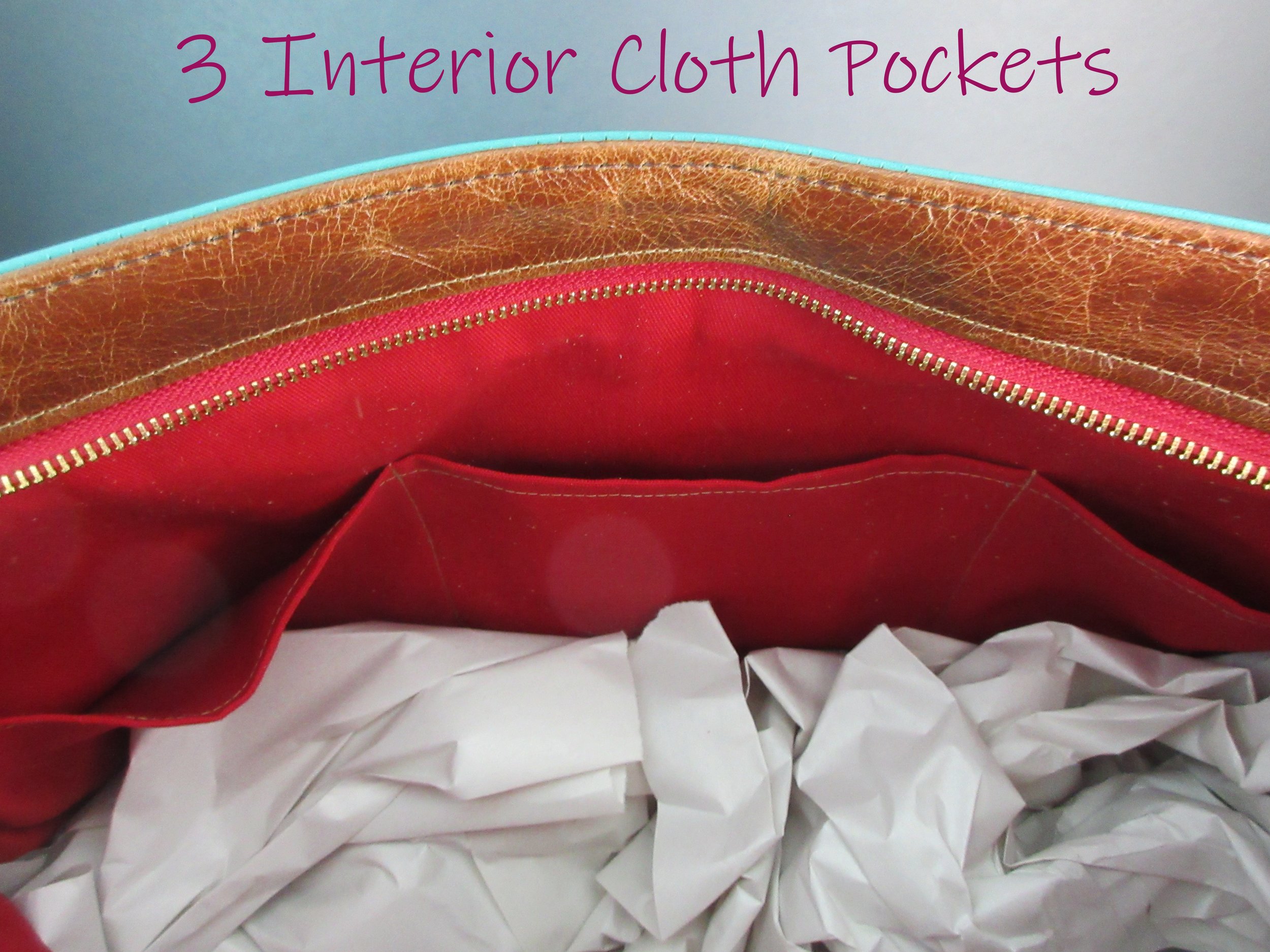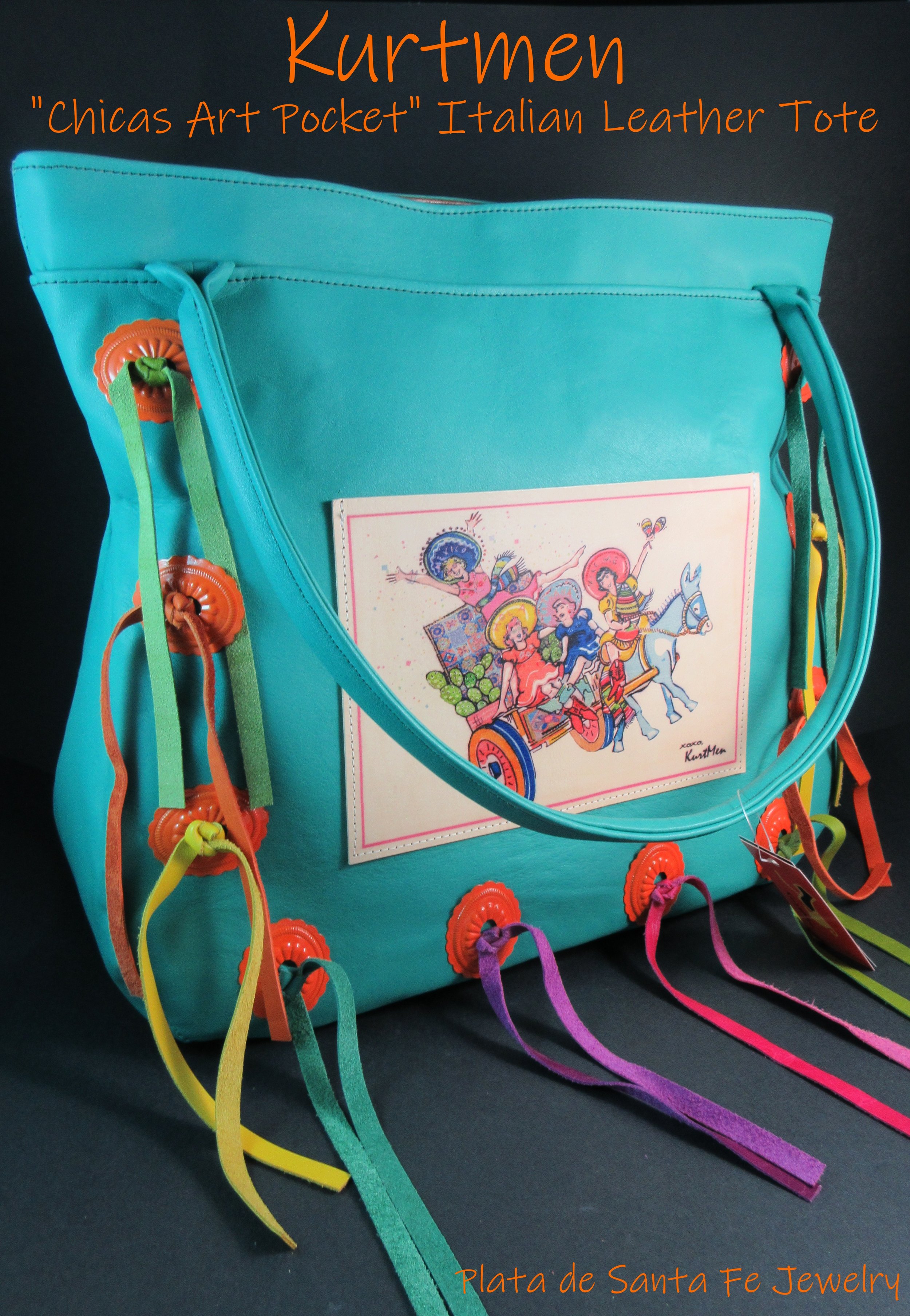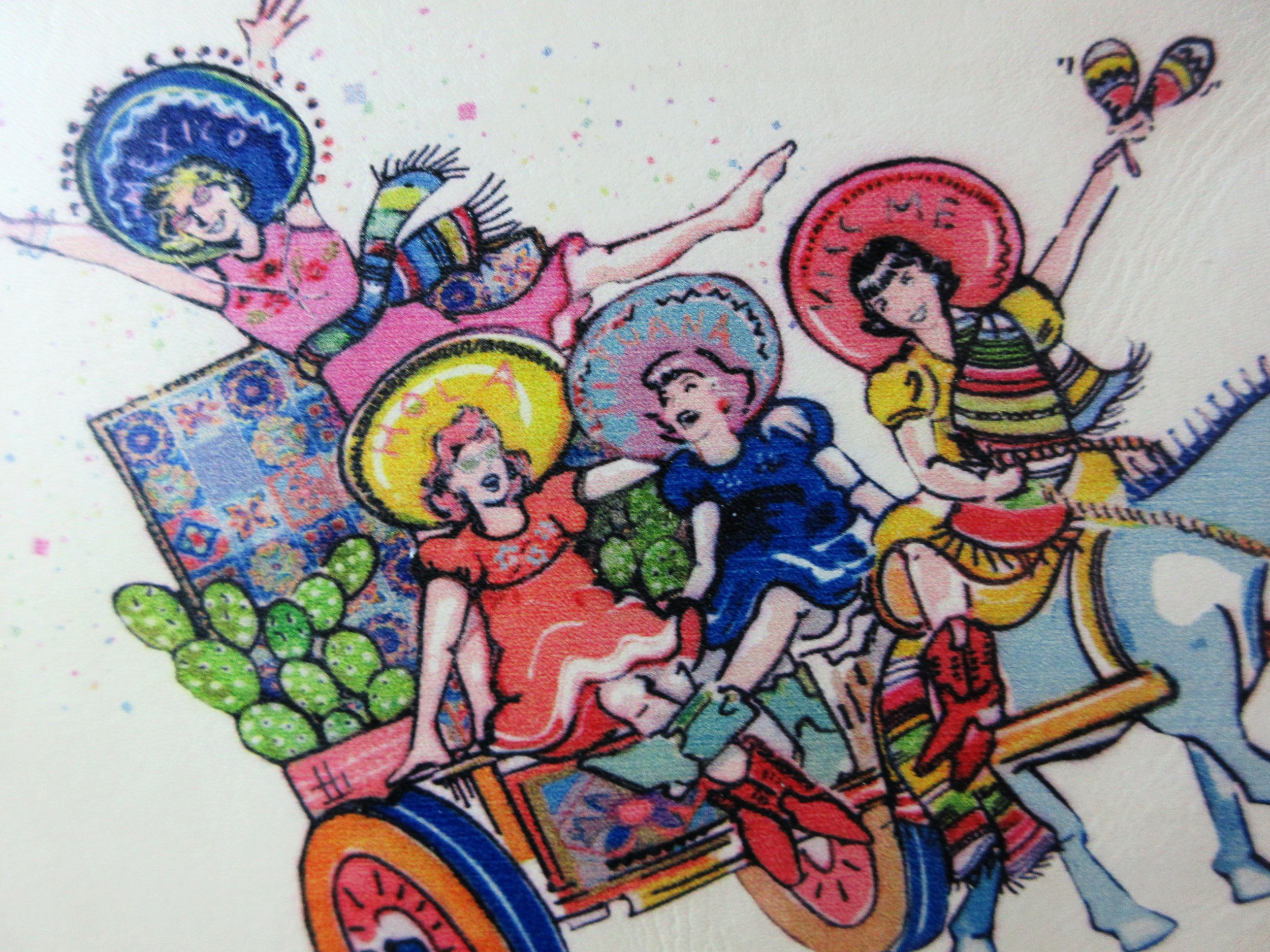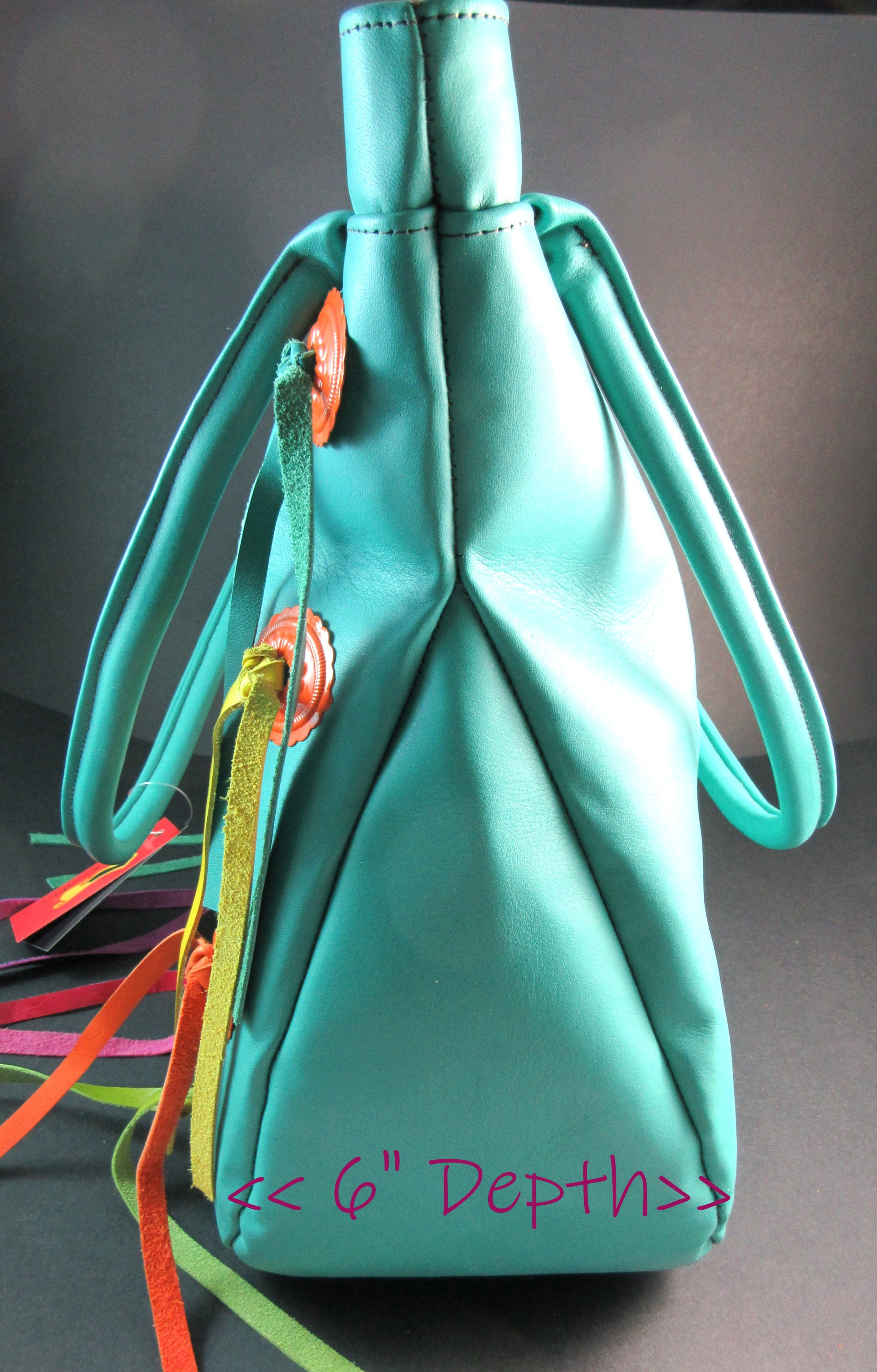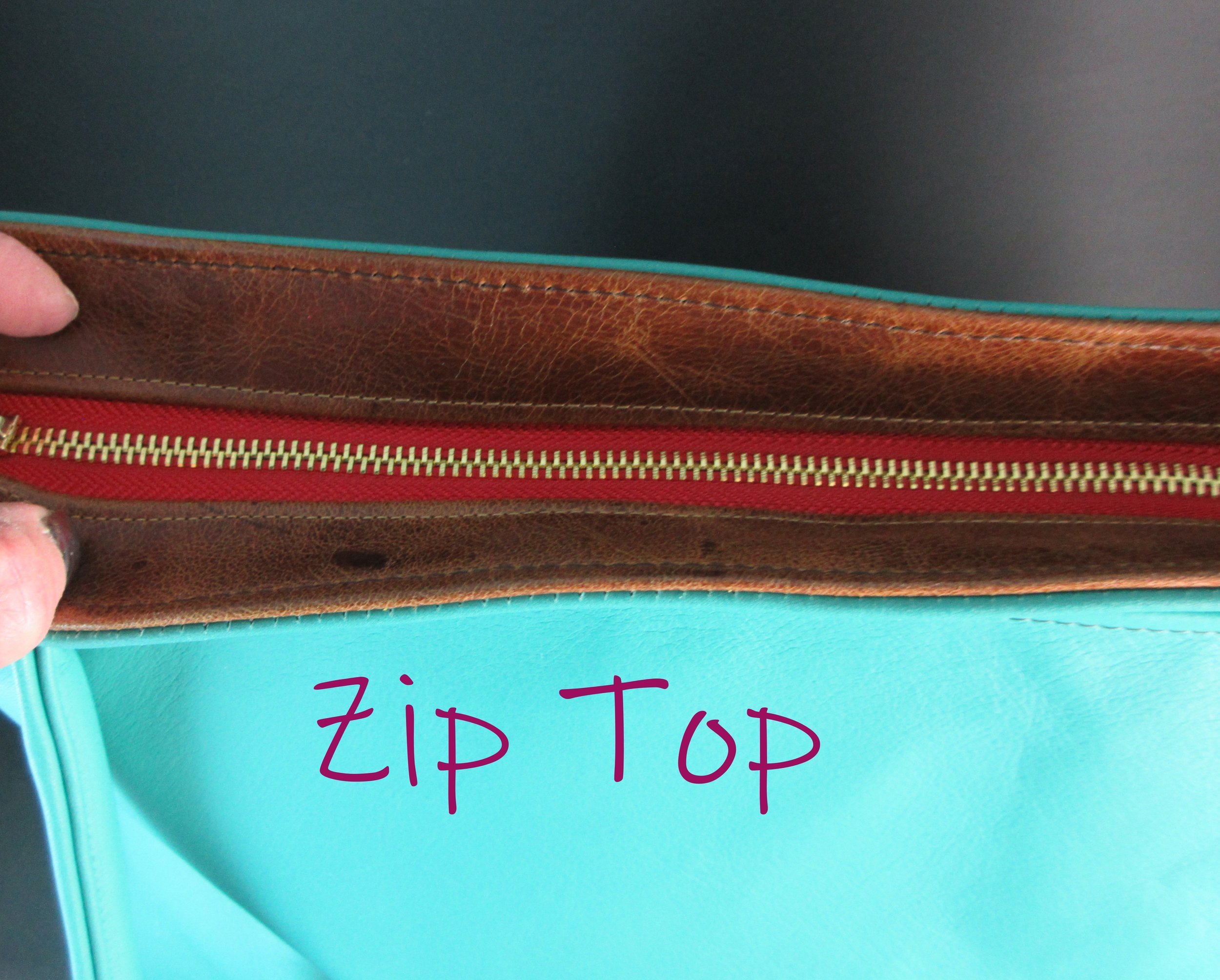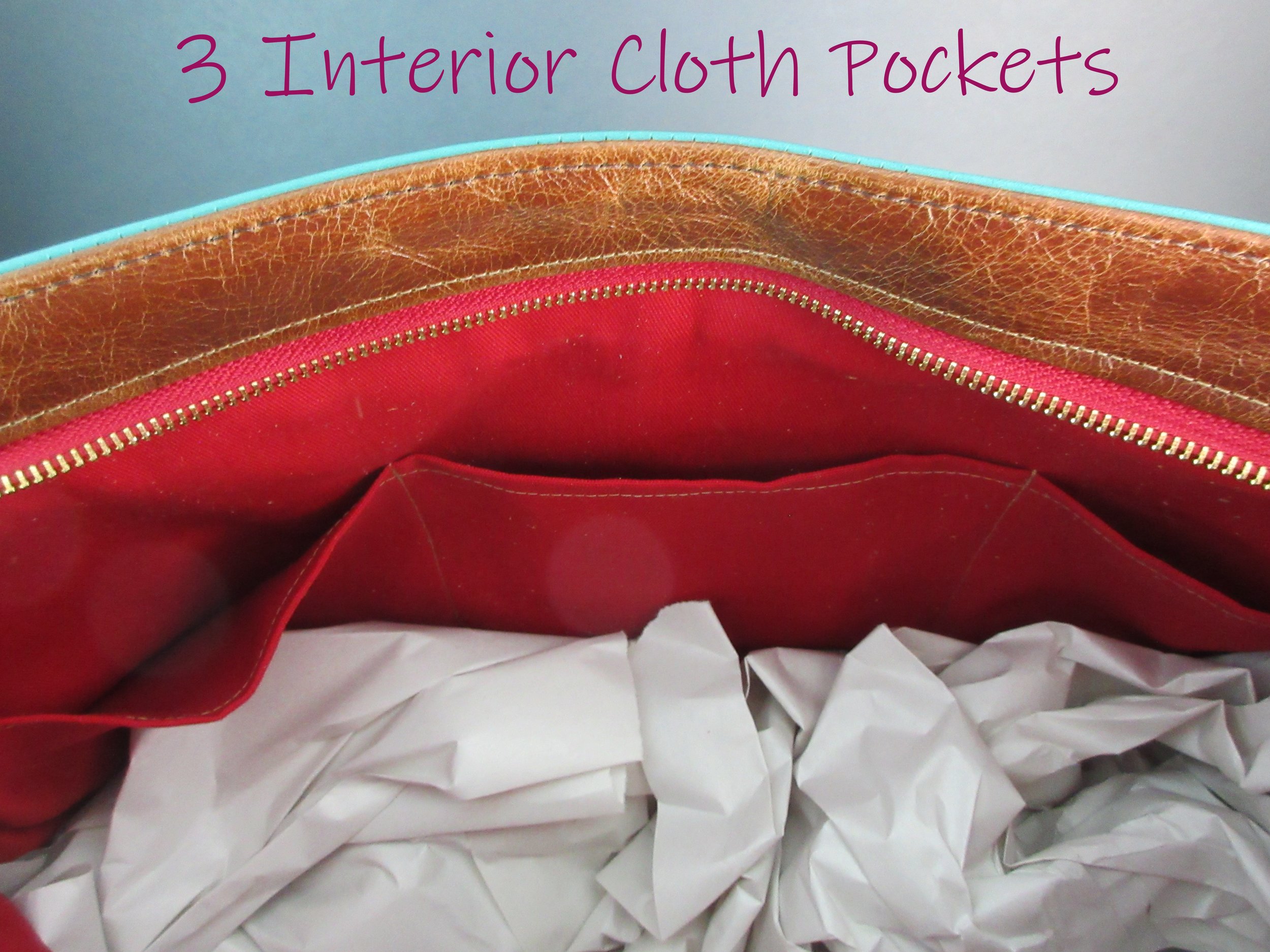 Kurtmen / XOXO ART~ Turquoise Italian Leather ~"CHICAS" Art Pocket ~XL Weekender Tote~Orange Conchos ~ Fiesta Fringe
DESCRIPTION
How can this not put a smile on your face & cheer any day up???!!
It not only has art work where the "Chica's" are living it up,but the colors are vibrant & full of fun!
Last October, Kurtmen Leathers collaborated with the extremely talented artistry of XOXO Art & used not only some of their established art pieces,but went on to create new pieces of art where the 2 companies worked together on.All of XOXO's art is hand drawn by pencil,charcoal,watercolor & then transferred onto Kurtmen's fine Italian leather!
The Chica's art work is sewn on the front & is actually a front pocket that is sewn on the turquoise Italian leather & is surrounded by vibrant orange metal conchos that have a variety of colorful fiesta fringe that they are tied into.The leather is of quality & is soft & pliable,just like any good Italian Leather!!The straps are well rounded & are made to be comfortable on the shoulder.
It is called a 'Weekender" & you can use this for travel,take to the pool,use it as a over nighter or you can even carry your laptop in it! It is that large!!
It has a zipped top closure & is fully clothed lined in the interior & has 3 separated pockets in there & a zipped compartment.
Whether you have a hip Mexicana look or your a Tucson Cowgirl,this is a purse that your going to want to show off & have fun with!
"Made with Time & Love"!!
INFO:
DESIGNED & MADE BY: Kurtmen Fine Italian Leathers (Read below about company)
Art Work: XOXO
Purse Height:15" Tall
Purse Width:18" Wide
Depth:6"
Strap Drop:10"
Material: Italian Leather~Cotton Cloth Interior
Accents: Orange Metal Conchos/Fiesta Fringe
Strap Measurement:10" (measured on one side,from top to the top base of purse)
~~~~~~~~~~~~~~~~~~~~~~
PLEASE NOTE:
Real leather is a natural product. It breathes, it's warm and has individual characteristics which are the natural charm and beauty of hide. As a natural product however, it will often display traces of the animal's past life, such as brand marks, wrinkles, veins, healed scars and differing fibre density.
~~~~~~~~~~~~~~~~~
SHIPPING PRICES FROM POST OFFICE ARE BASED ON 3 THINGS:
WEIGHT,DIMENSIONS OF BOX & HOW FAR THE BOX TRAVELS FROM ORIGINAL LOCATION TO DESTINATION.
IF IT IS A XL PURSE, THEN IT NEEDS A LONGER,LARGER,WIDER BOX,WHICH MEANS A HIGHER PRICE FOR THE POST OFFICE.I HAVE NO CONTROL OVER THIS..
HOWEVER,IF I FIND AT TIME OF CREATING SHIPPING LABEL,THAT IT DID NOT COST AS MUCH AS WHAT I CHARGED,I WILL REIMBURSE YOUR ACCT.,LESS MATERIAL FEES(FOR EXAMPLE,IF I HAVE TO BUY THE BOX FOR SHIPPING IT)**