Kurtmen~ Turquoise Italian Leather~ "Siesta Serape"/ 40 Stud~ Fringe Western Tote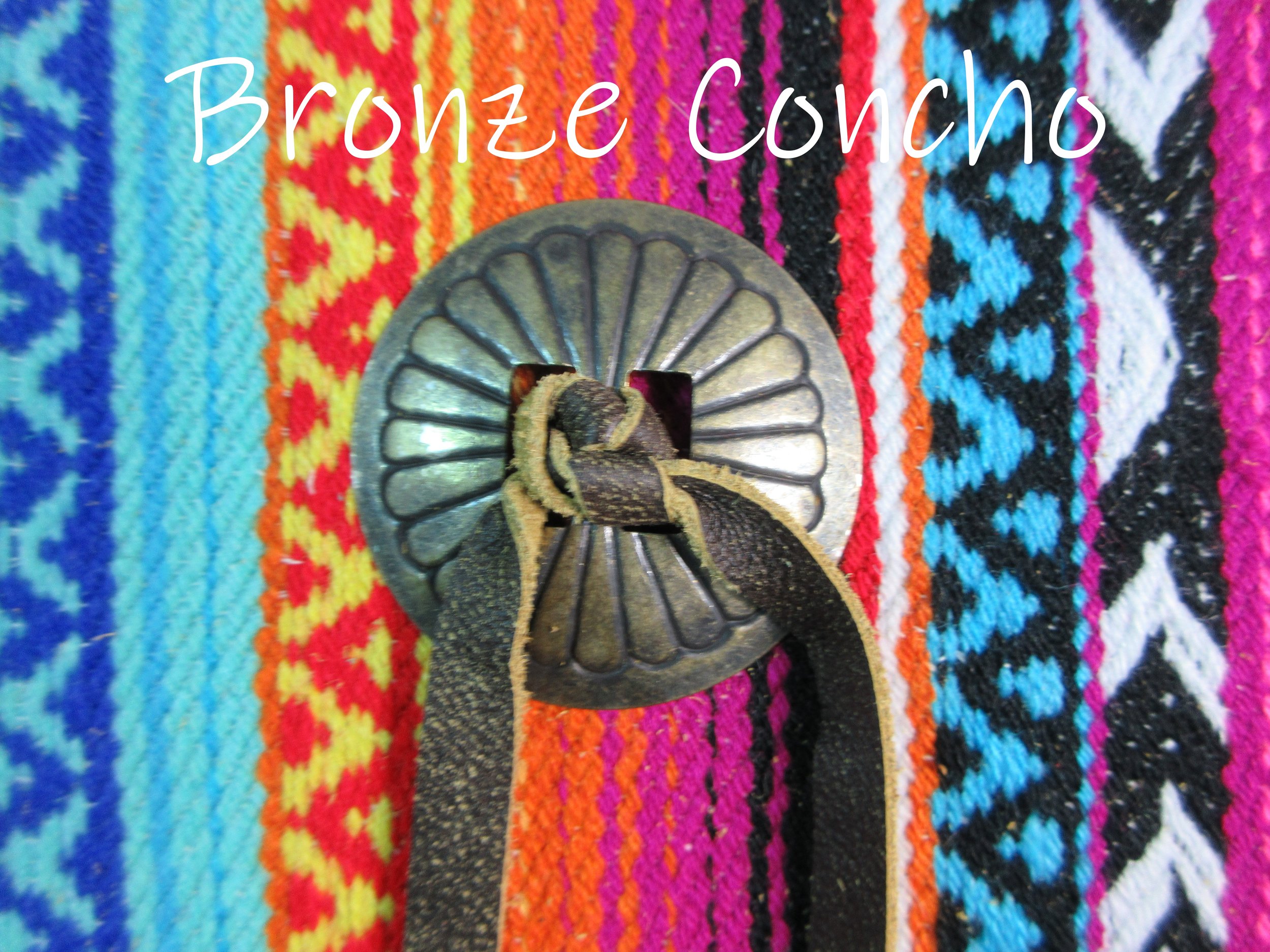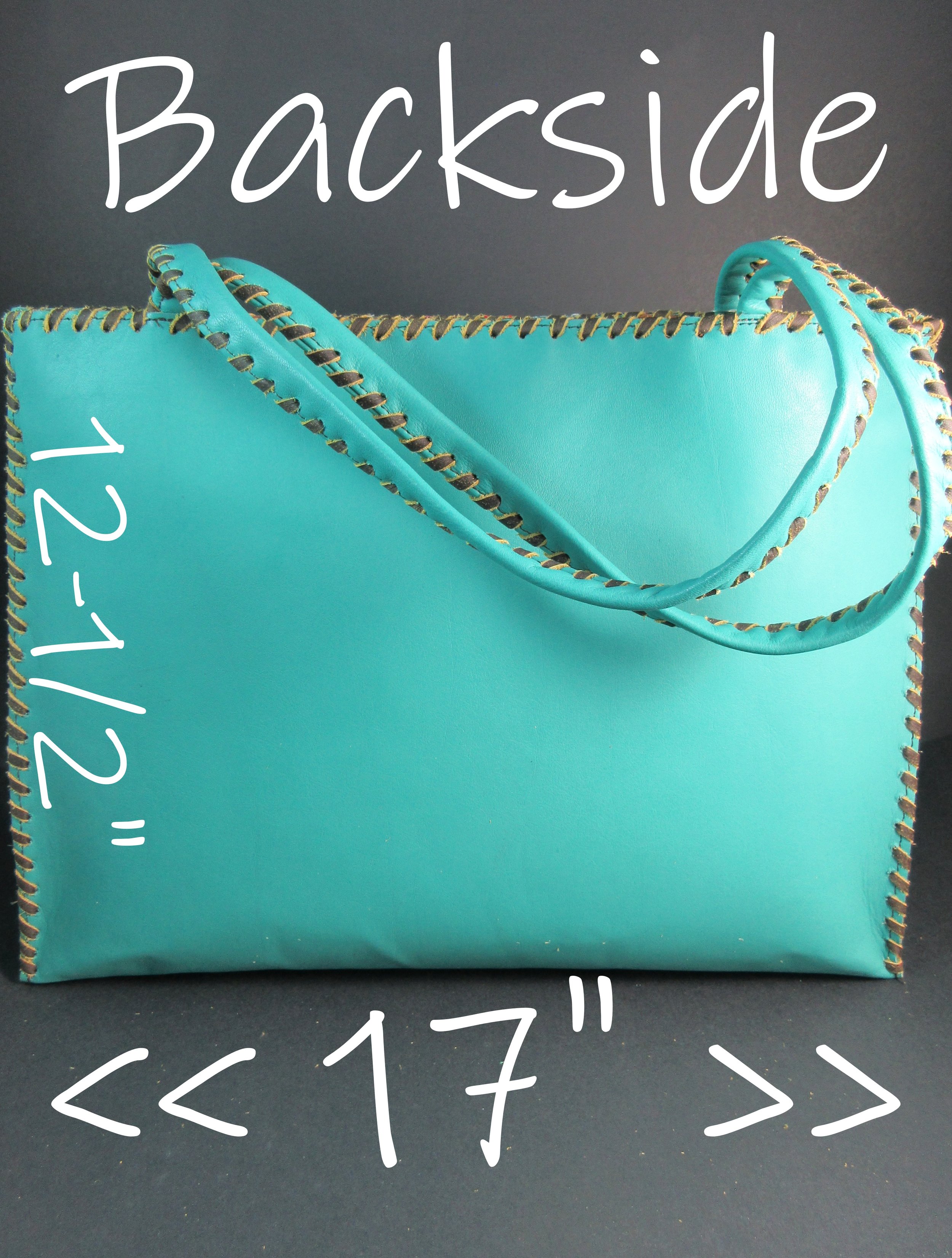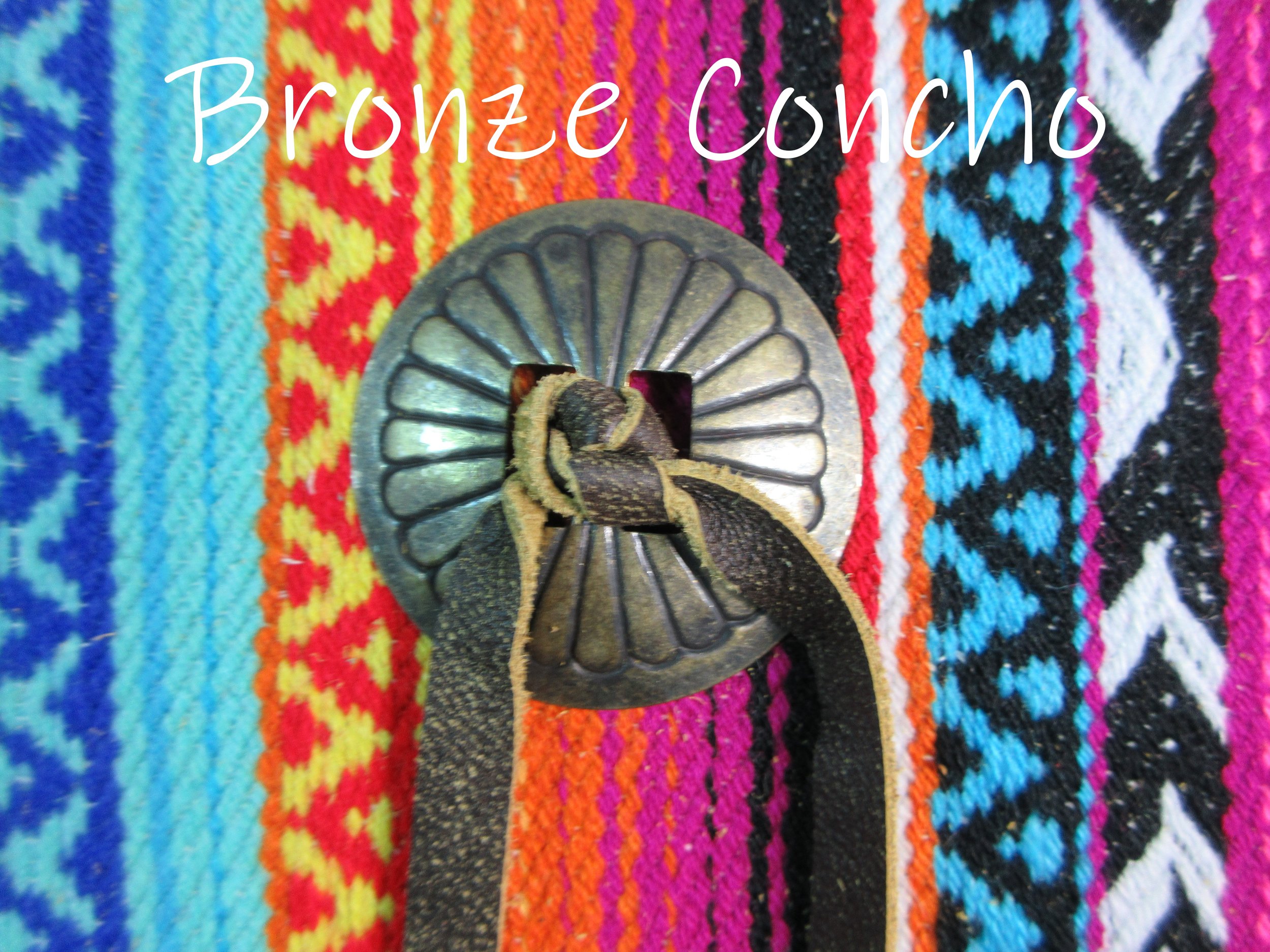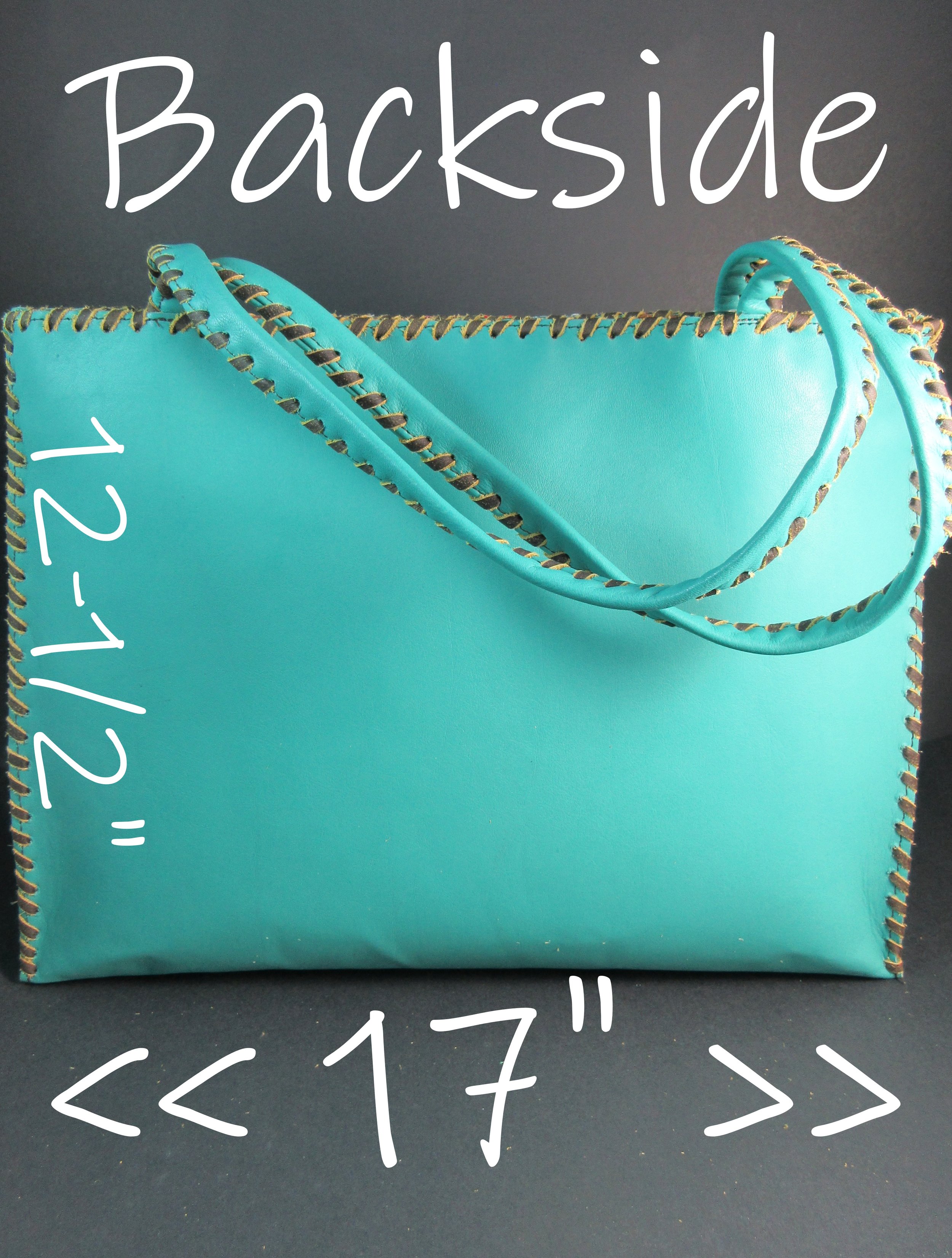 Kurtmen~ Turquoise Italian Leather~ "Siesta Serape"/ 40 Stud~ Fringe Western Tote
DESCRIPTION:
One thing will be obvious when you get this in hand, is all the time & passion that went into making it!! Kurtmen literally pours all their heart,blood & soul into each bag they make & this is without exception! This will definitely show your love for 'all things Santa Fe/Southwest' & will go with all your turquoise jewelry!
Made in a true western style,this phenomenal tote is made of the finest turquoise colored Italian leather that has the feeling of quality & is pliable & soft.There is an abundant amount of distressed brown leather fringe,along with the hand whip stitched leather..The brown leather works more than beautifully with the turquoise leather & all the serape colors pull it all together!! The straps are also whip stitched along one side.
There are 40 bronze studs that hold the excessive amount of fringe along the sides of the "Siesta Serape" accented center..These studs are machine pressed & pierced into the leather & each are hand crimped from the backside,so they are securely in there.
It has a magnetic closure & is fully clothed lined in the interior & has 3 separated pockets in there & a zipped compartment.
Perfect for the cowgirl to one who loves a Mexican vibe to their look!
I have so many designs (Including all the newest by this amazing company!!) I will be posting,so please check back periodically!!
INFO:
DESIGNED & MADE BY: Kurtmen Fine Italian Leathers (Read below about company)
Purse Height:12-1/2" Tall
Purse Width:17" Wide
Depth:4~1/2"
Strap Drop:10"
Material: Turquoise/Brown Distressed Italian Leather~Cotton Serape & Interior
Accents: Bronze Concho/40 Studs
Strap Measurement:10" (measured on one side,from top to the top base of purse)
Please Note:
Real leather is a natural product. It breathes, it's warm and has individual characteristics which are the natural charm and beauty of hide. As a natural product however, it will often display traces of the animal's past life, such as brand marks, wrinkles, veins, healed scars and differing fibre density.
~~~~~~~~~~~~~~~~~~~~~~~~~~~~~~~~~~~~~~~~~~~~~~~~
SHIPPING PRICES FROM POST OFFICE ARE BASED ON 3 THINGS:
WEIGHT,DIMENSIONS OF BOX & HOW FAR THE BOX TRAVELS FROM ORIGINAL LOCATION TO DESTINATION.
IF IT IS A XL PURSE, THEN IT NEEDS A LONGER,LARGER,WIDER BOX,WHICH MEANS A HIGHER PRICE FOR THE POST OFFICE.I HAVE NO CONTROL OVER THIS..
HOWEVER,IF I FIND AT TIME OF CREATING SHIPPING LABEL,THAT IT DID NOT COST AS MUCH AS WHAT I CHARGED,I WILL REIMBURSE YOUR ACCT.,LESS MATERIAL FEES(FOR EXAMPLE,IF I HAVE TO BUY THE BOX FOR SHIPPING IT)** THE BOX FOR SHIPPING IT)**