ROJA~Embroidered Mexican Inspired "OTOMI"Skirt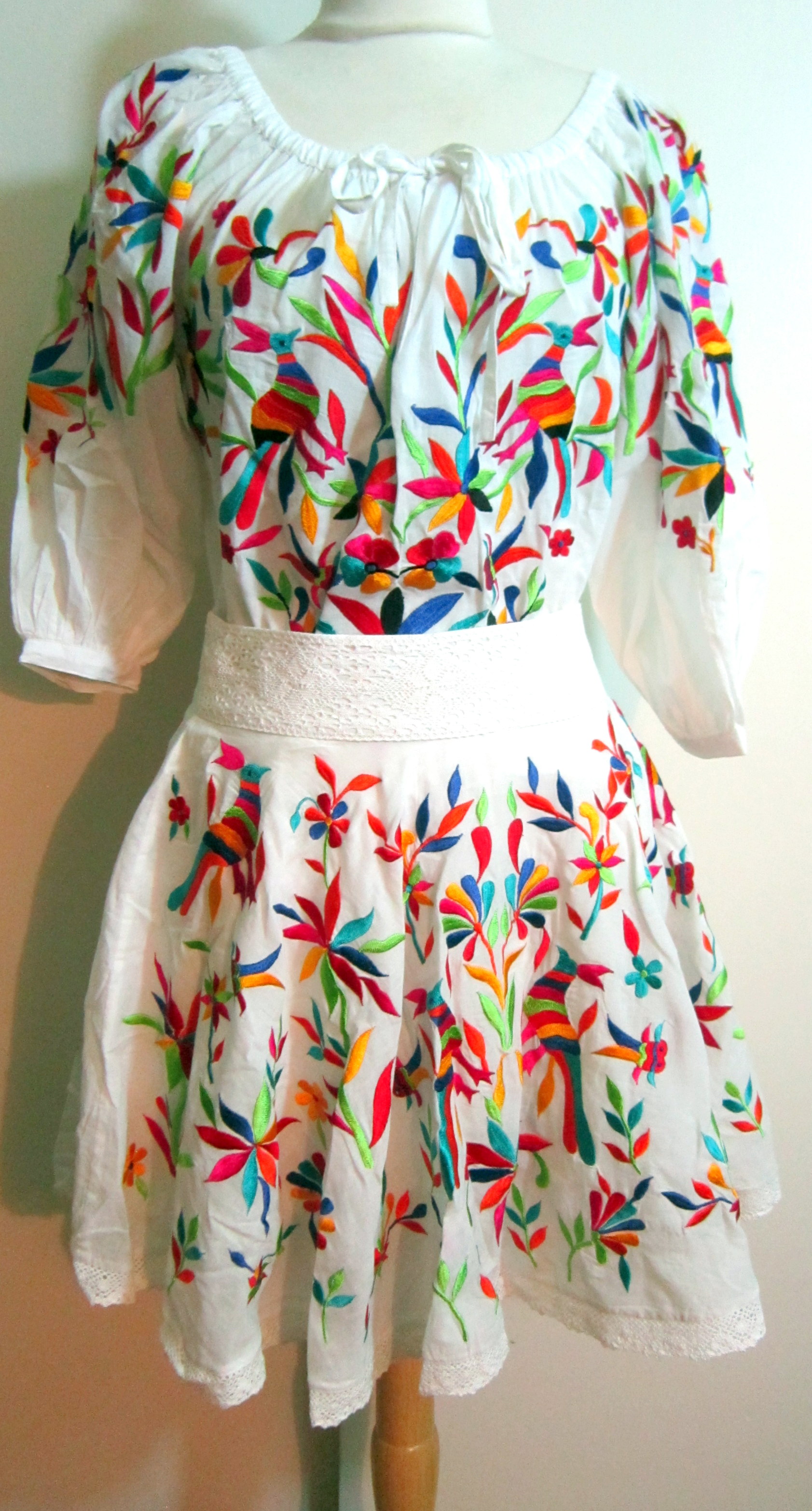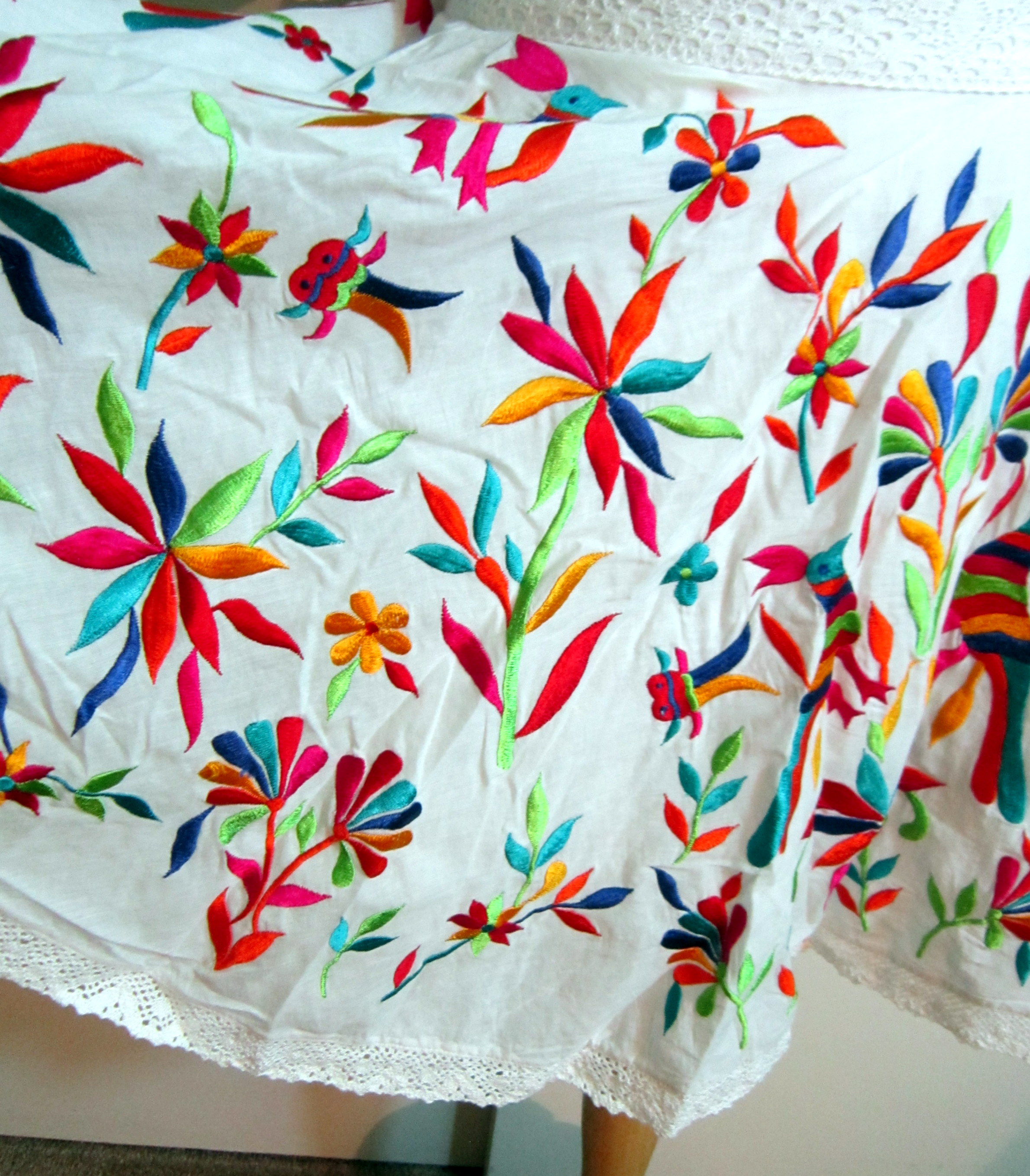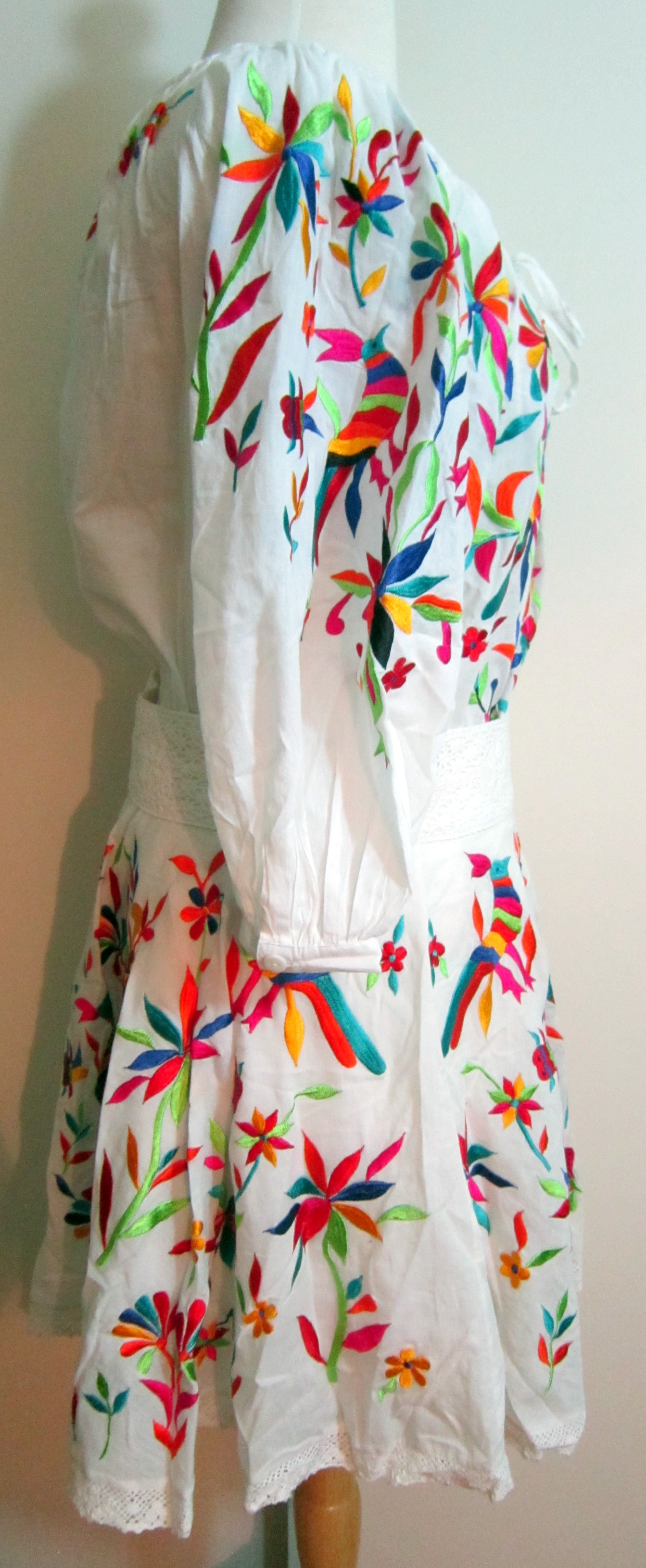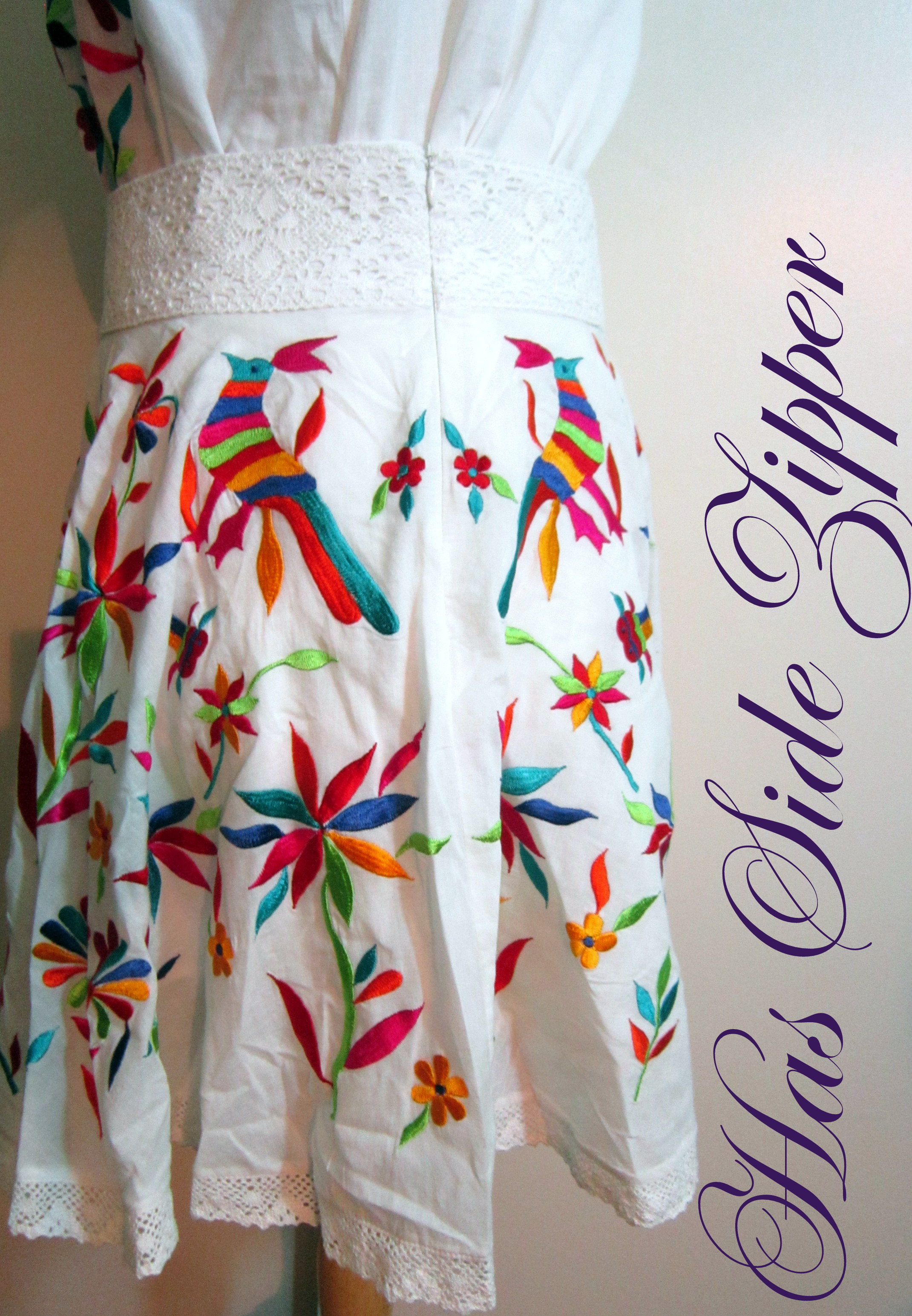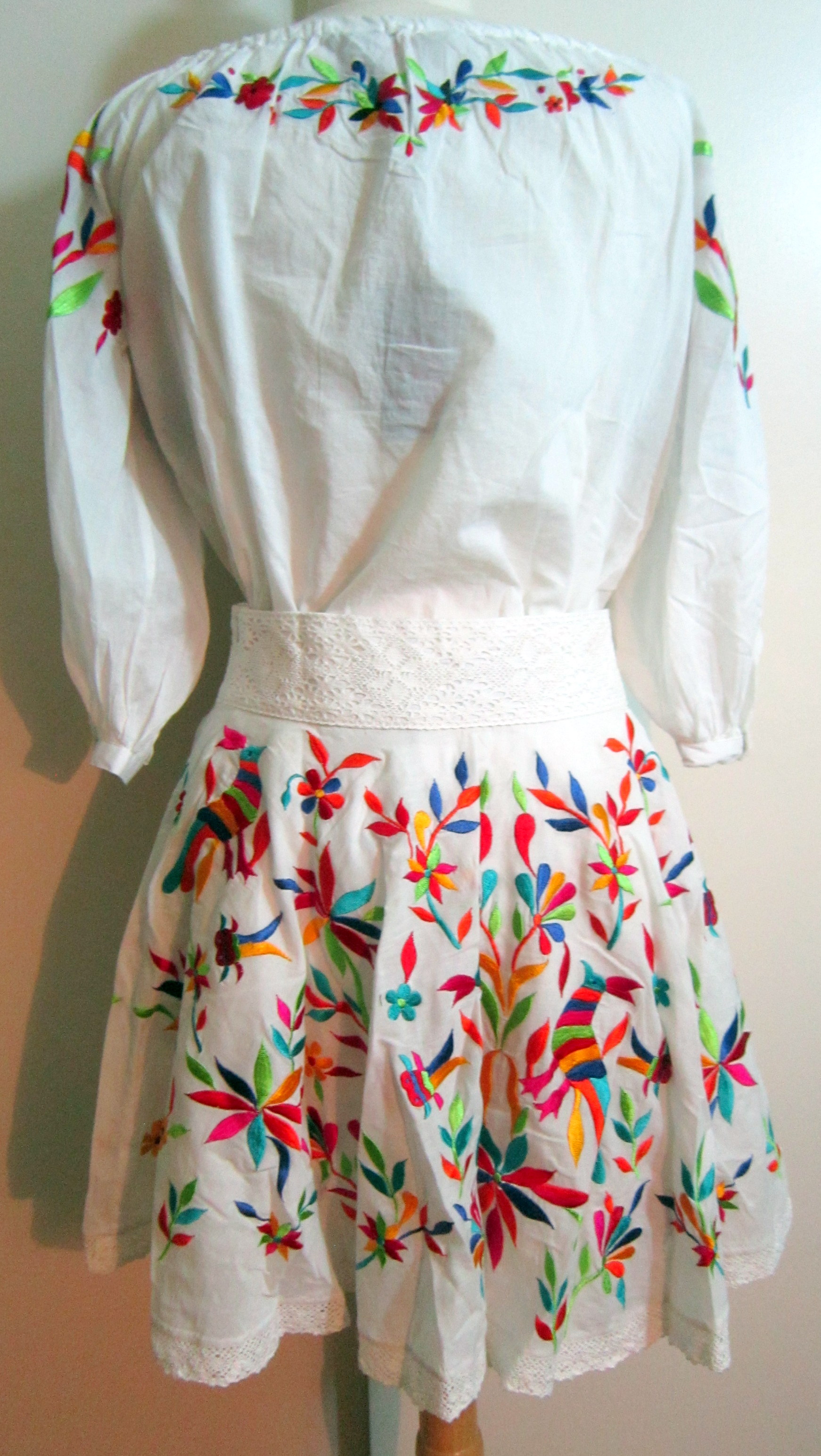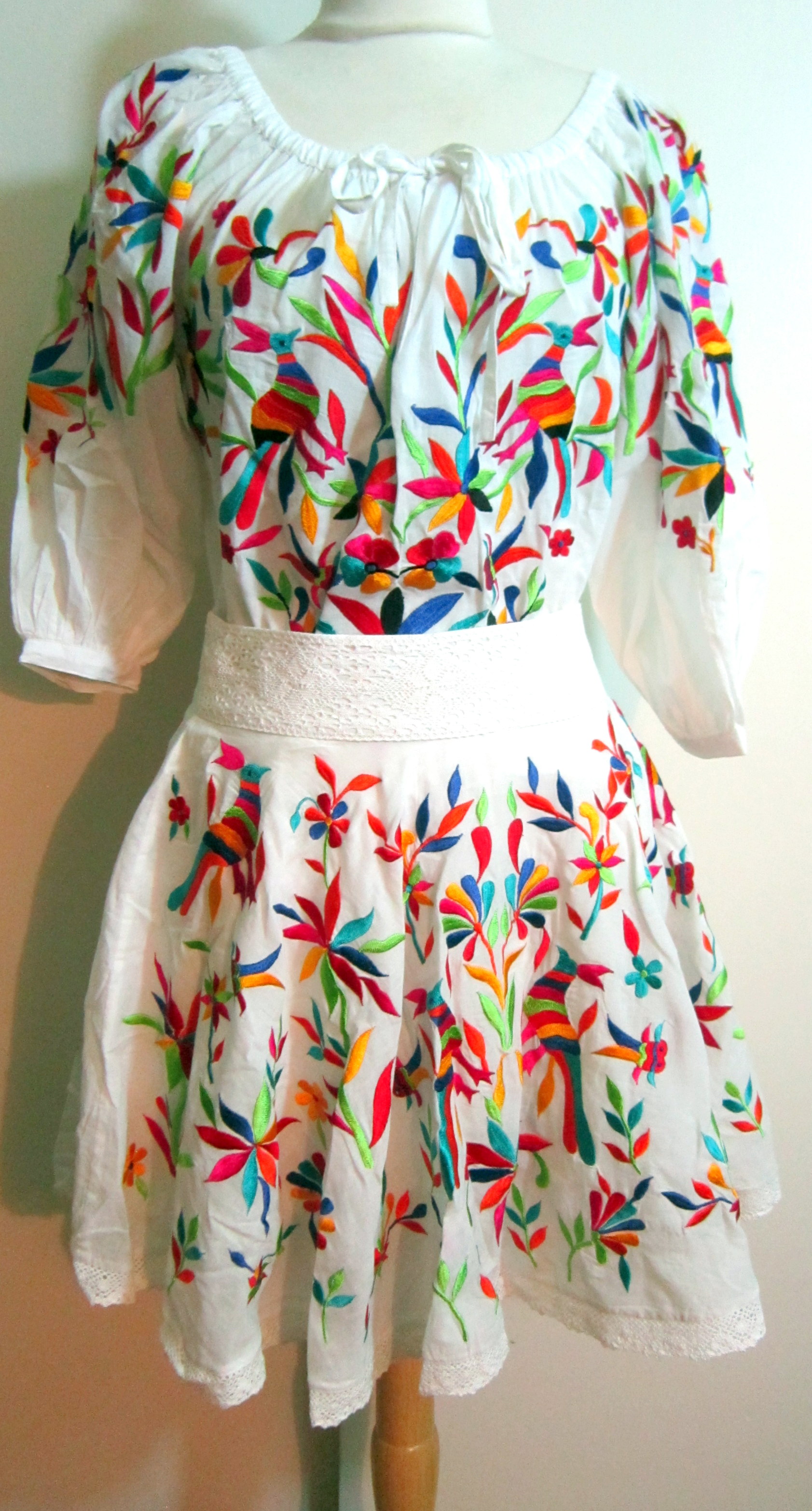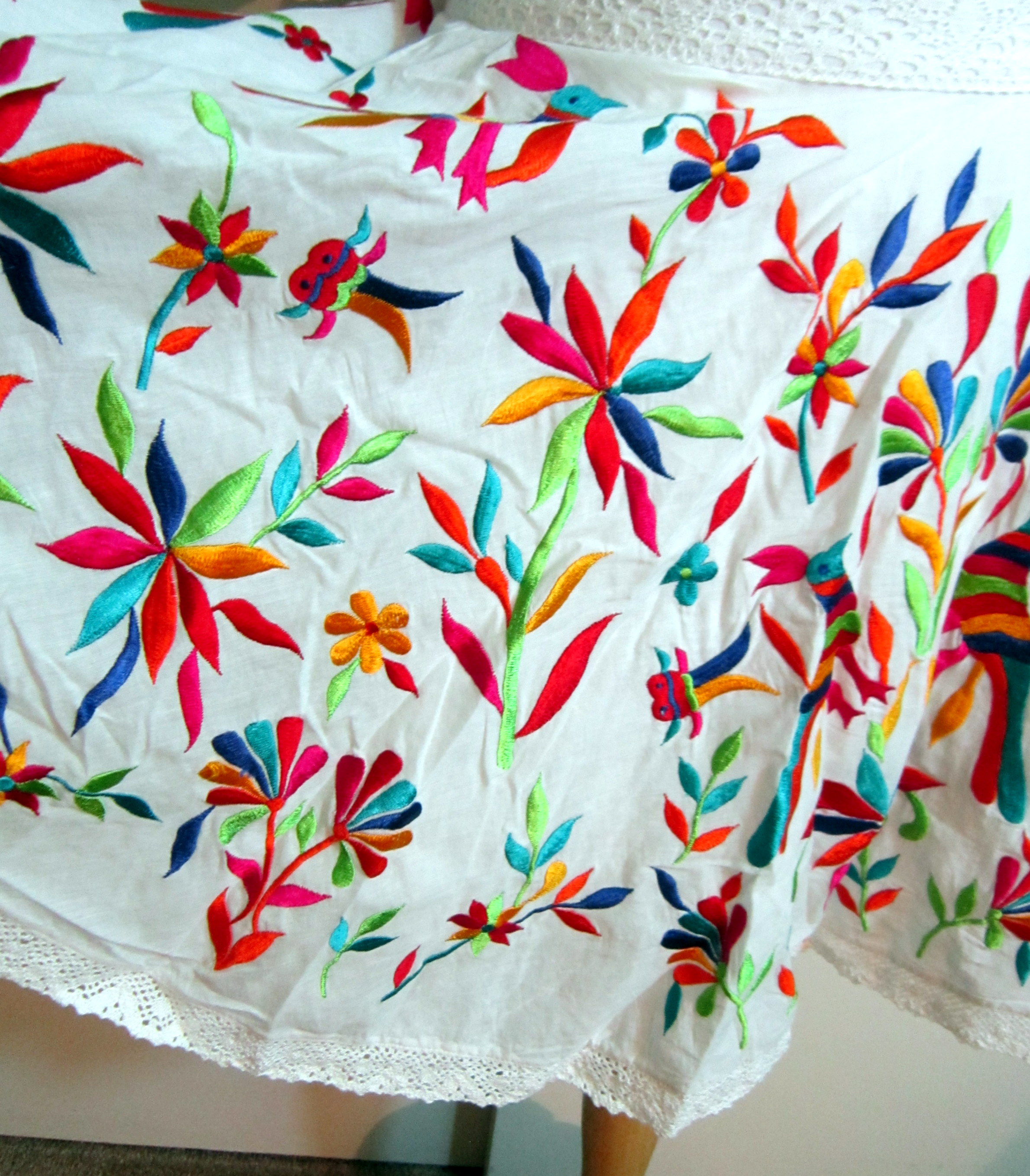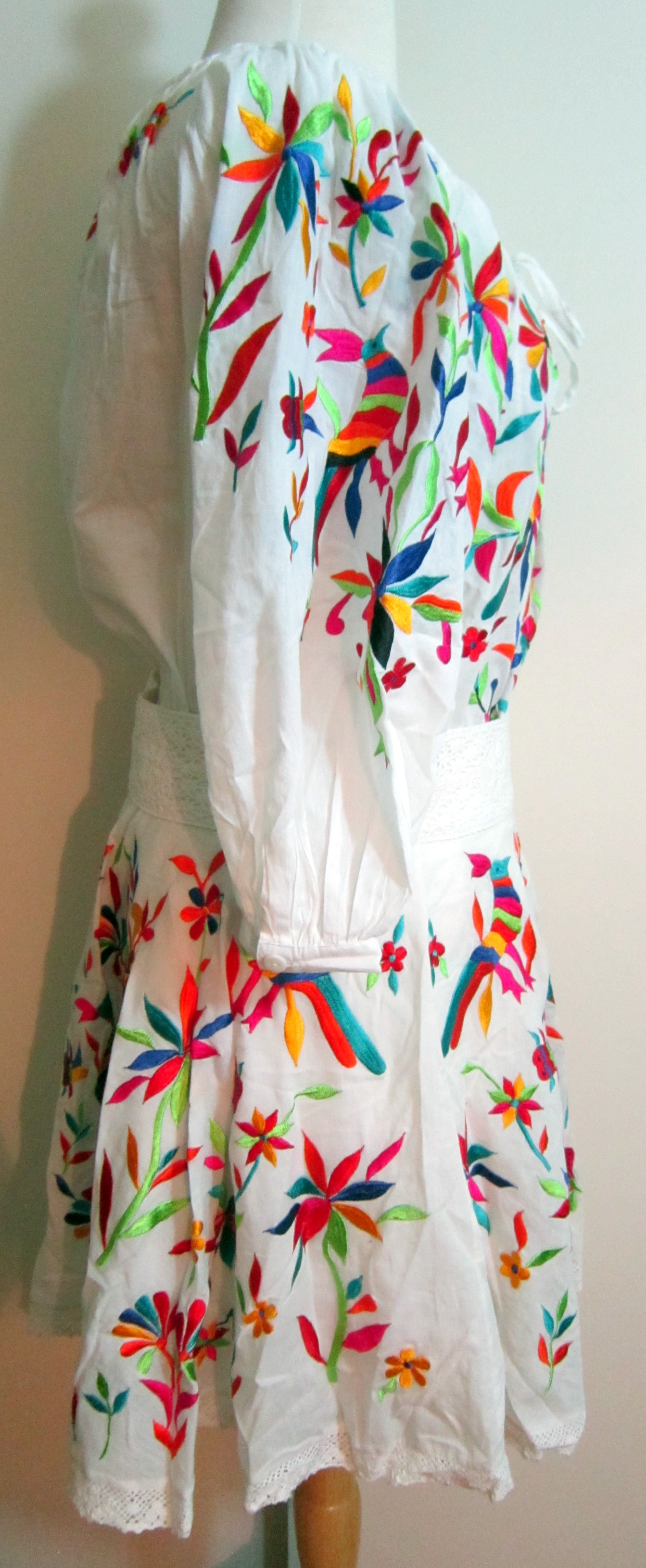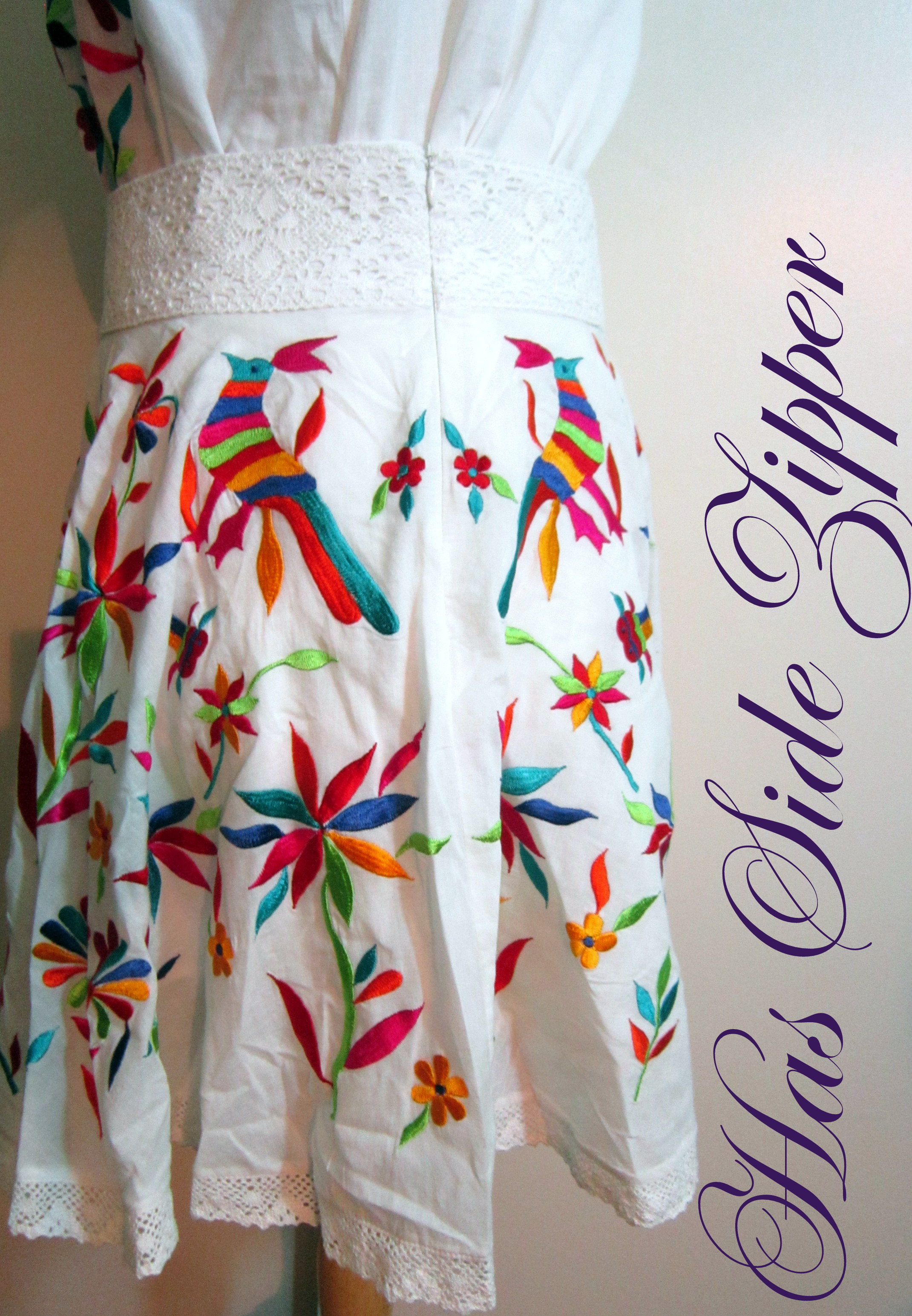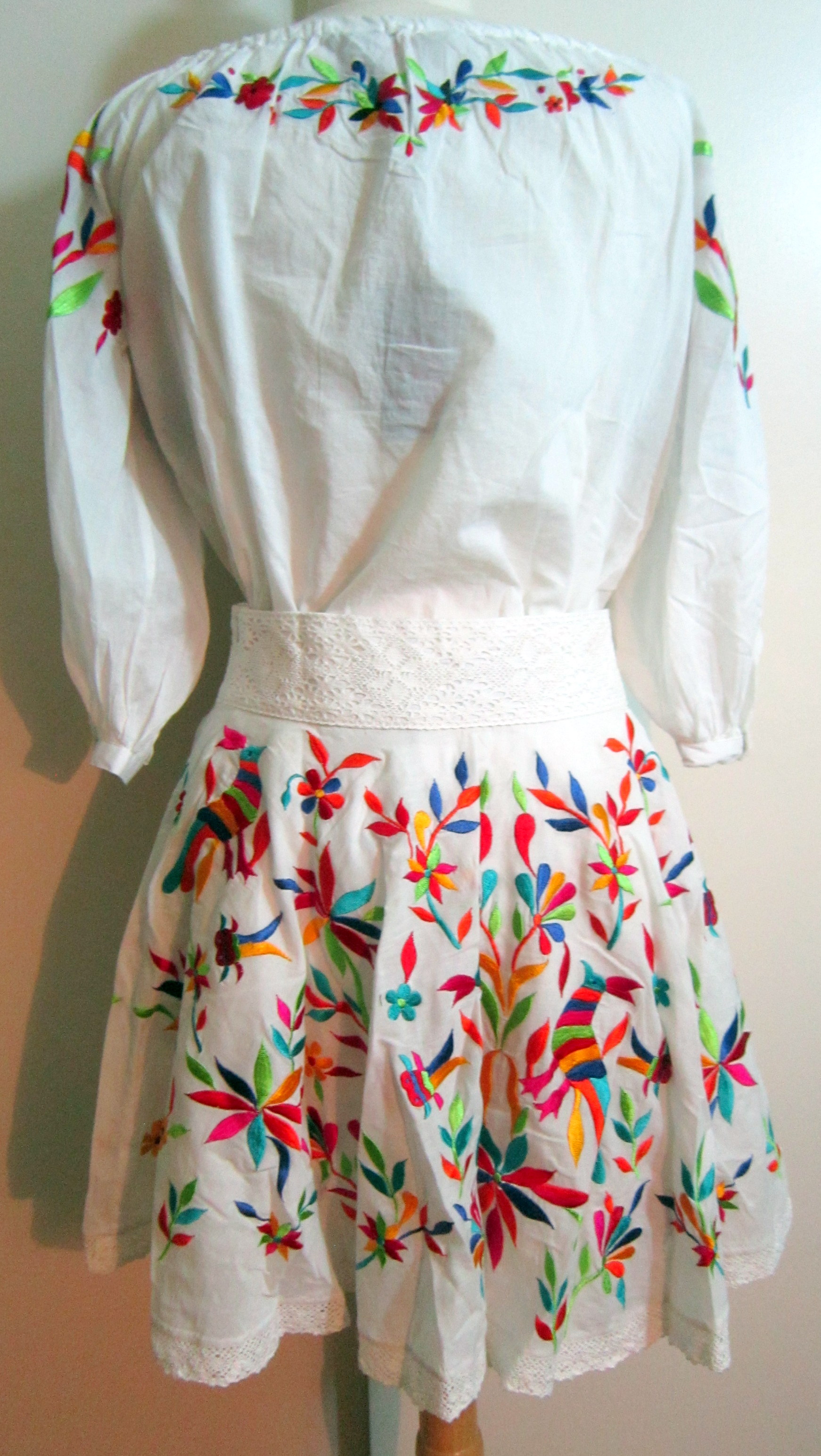 sale
ROJA~Embroidered Mexican Inspired "OTOMI"Skirt
Sorry,no Returns on close outs!!
Sale is for the skirt only! Blouse shown, is no longer available
~~~~~~~~~~~~~~~~~~~~~~~~~
ABOUT THE OTOMI PEOPLE & THEIR EMBROIDERY:
The Otomi are from the Tenago Valley of Hildago,Mexico & are known for whimsical characters & crisp graphic shapes..Commonly known as tenangos, this style of embroidery can be traced back to pre Aztec Meso-America with the symbolism & color ways of the pieces reflecting beliefs of the Otomi people.There art is very identifiable,not only because of the colorful, whimsical characters,but they embroider 'bands' of various colors within their subject.
~~~~~~~~~~~~~~~~~~~~~~~~~~~~~~~~~~
DESCRIPTION:
Ann Tobias pays homage to the colorfully embroidered art, known to the Otomi people of Mexico!!
Youthful,sassy & fresh,this around the knee skirt is made with lots of material,so it will swish as you walk!It is made of a light weight 100% cotton,so it is perfect for summer..
Comes lined & has a 3" wide lace band at the waist.Has interior waist button & side zipper.Will be the perfect compliment when worn at any Mexican folk art event,as well as for any Folk Art Market!
Come packaged & labeled..Made 100% cotton~~Hand wash separately~Hang dry~Cool iron.No Bleach
The waist runs big on these,so please read measurements!
Measured un~stretched.Please DOUBLE Waist Area measurements...
Measurements
LARGE~Waist:18"~Length: 19"
XL~Waist:19~1/2"~Length:20"