ROJA ~BLACK VELVET/EMBROIDERED ~'FLOWER DANCE PONCHO'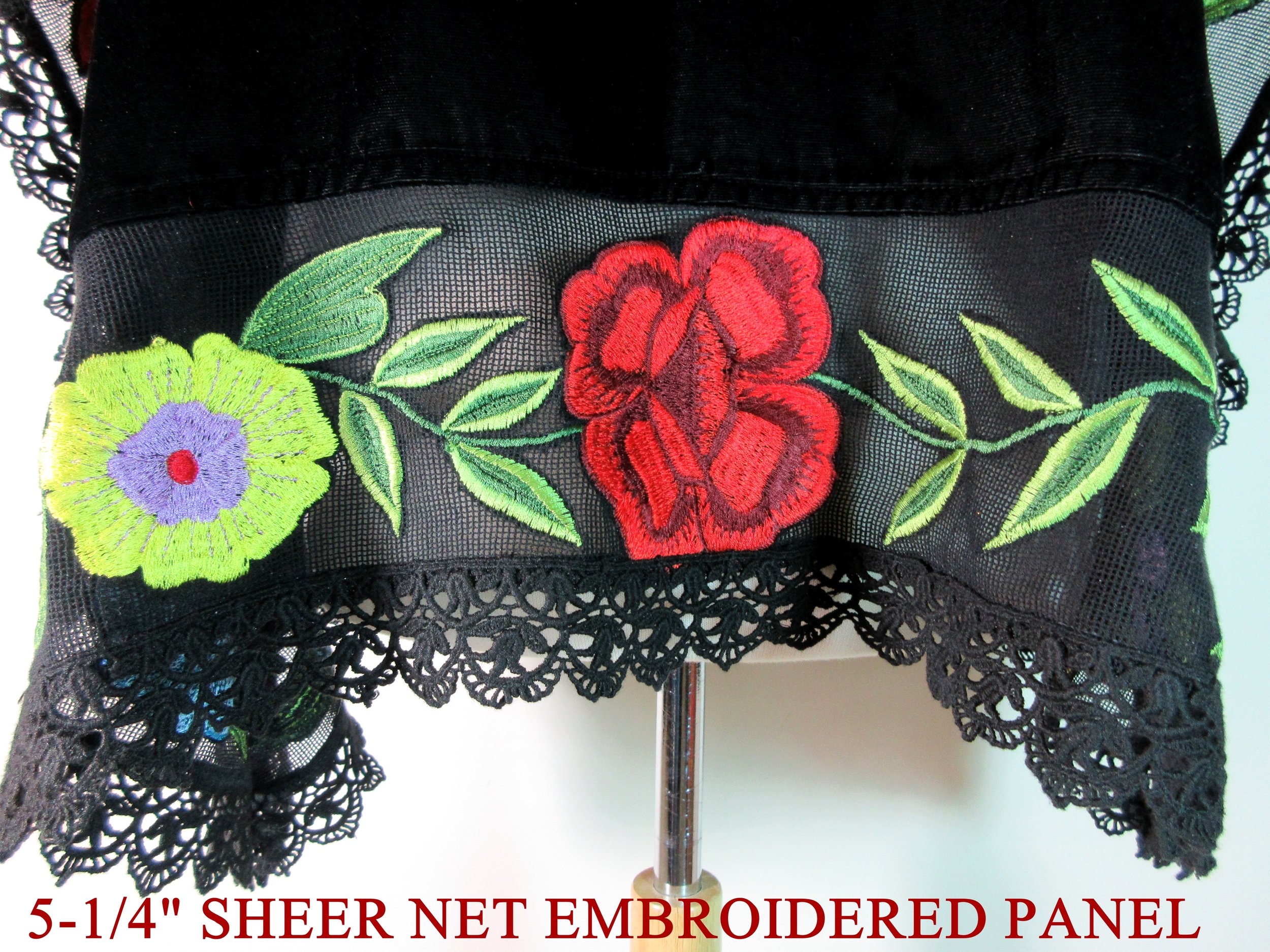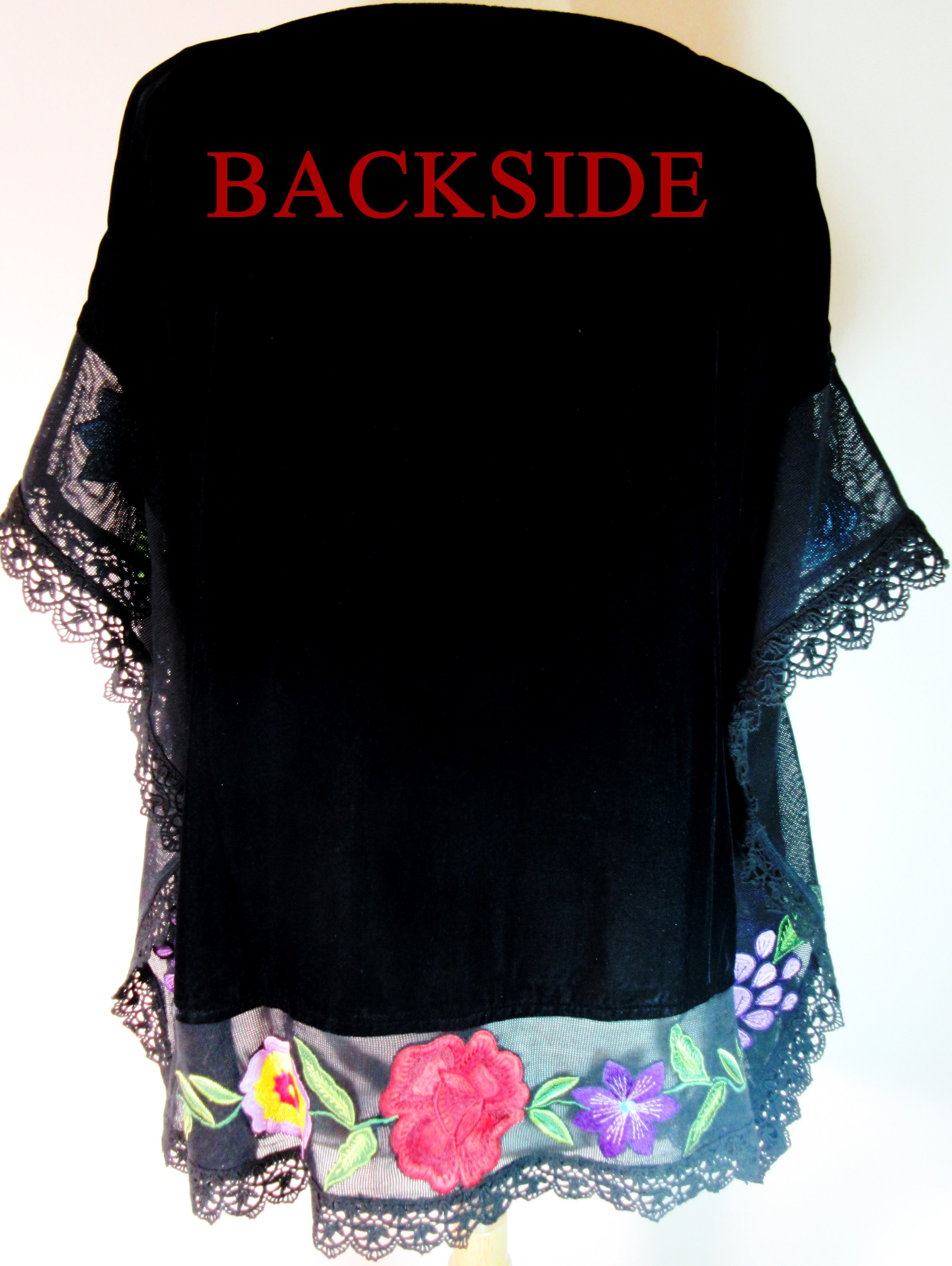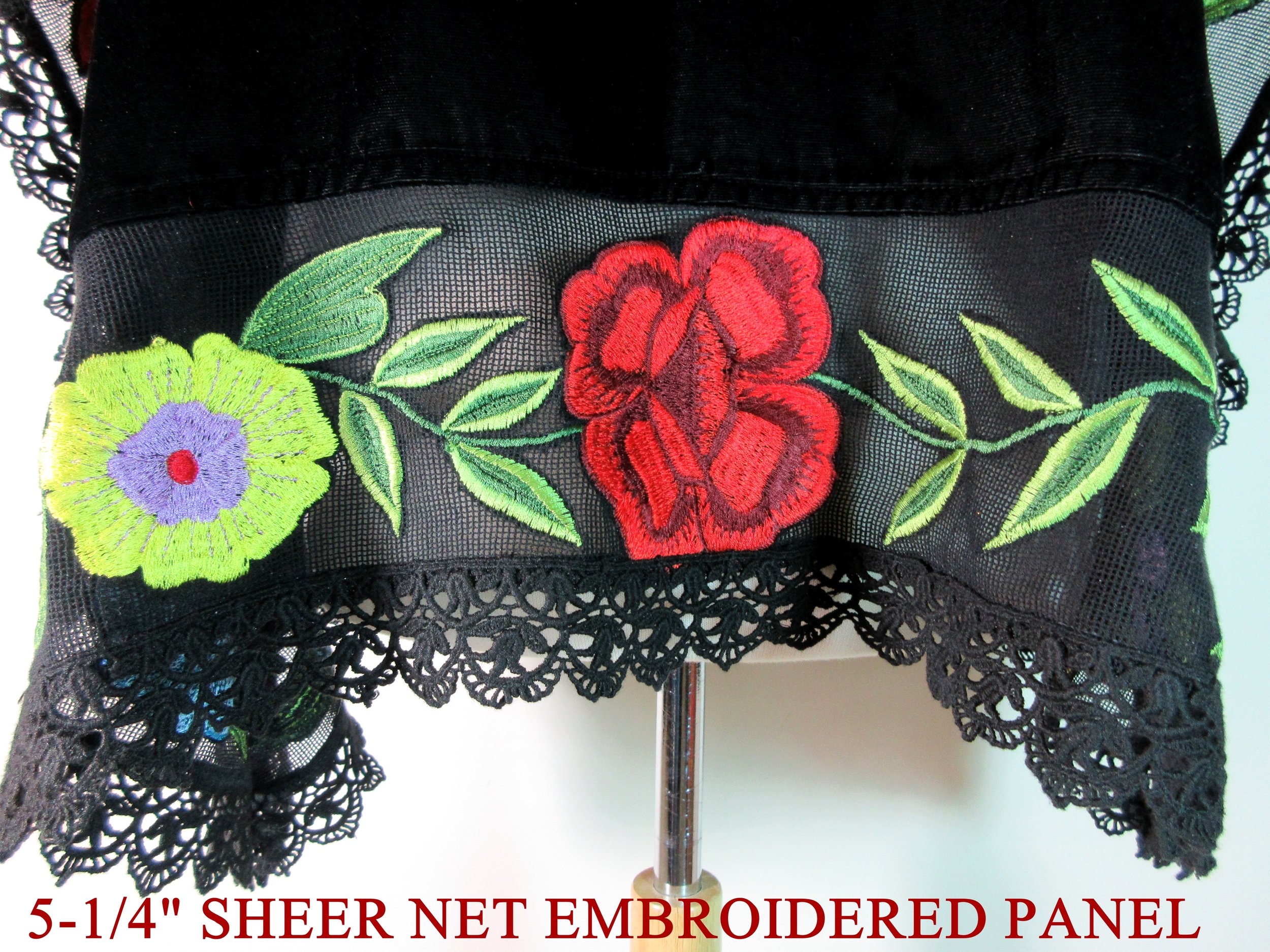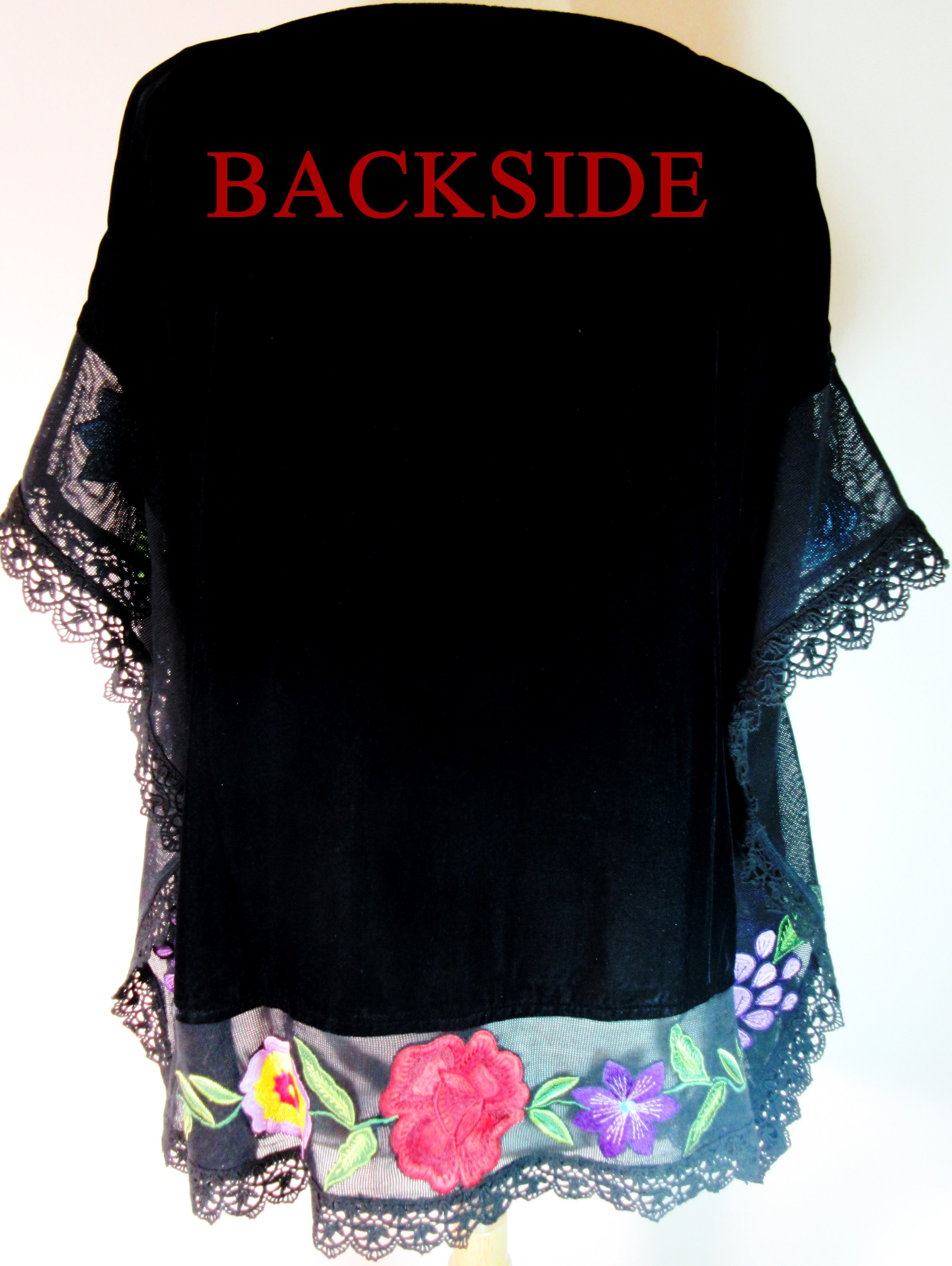 sale
ROJA ~BLACK VELVET/EMBROIDERED ~'FLOWER DANCE PONCHO'
Roja designed this to be one of the prettiest ponchos/tops for not only all those holiday events,but this one can carry you through just about any & every event!
It is designed very much like a Mexican Huipil that is cut in a large rectangular & is made of a soft silky black velvet fabric.
It is given a 5-1/4" border panel along the sides & bottom that is made with a sheer net fabric,that is colored with a heavy pattern of Oaxaca style embroidered floral that is sewn atop.
This is called a 'poncho',but not in the true sense that we think of one.It is more like a blouse & with this one,it stays stationary, since the sides are sewn below the arm holes.(See photo 8).The ("Inside") seam starts where the velvet ends & the net fabric begins.
It gives you lots of 'breathing' room since it is nice & roomy & is very figure forgiving!
This is literally too beautiful for words!! Its feminine,sophisticated,sexy & is 'Cultural Couture' in every sense!
It can be as casual or as elegant as you want & is perfect with velvet leggings!
Pile on some vintage Mexican or Oaxaca jewelry with this one!! (Check out my large inventory!!) Native American turquoise jewelry or plain sterling will do the job,as well!!!
Made of 100% Velvet Polyester~Comes Packaged & Labeled ROJA.
Because of all the embroidery,Dry Clean is recommended.
THIS IS A HUGE PIECE OF MATERIAL & IT'S THE "INSIDE SEAM" YOU WANT TO MEASURE IN CHOOSING THE RIGHT SIZE...NOT THE TOTAL WIDTH MEASUREMENT!!~
BUT MOST IMPORTANTLY,PLEASE READ THE MEASUREMENTS.
~~DOUBLE THE INSIDE SEAM MEASUREMENT GIVEN~~
MEASURED ONLY ON ONE SIDE & MEASURED FROM THE FRONT SIDE
SIZE 1~
INSIDE SEAM: 26"~TOTAL WIDTH:37"~28" LONG
SIZE 2
INSIDE SEAM: 29"~TOTAL WIDTH:41"~29" LONG