ROJA Earthy Organic Natural Fibers 'SUN PONCHO'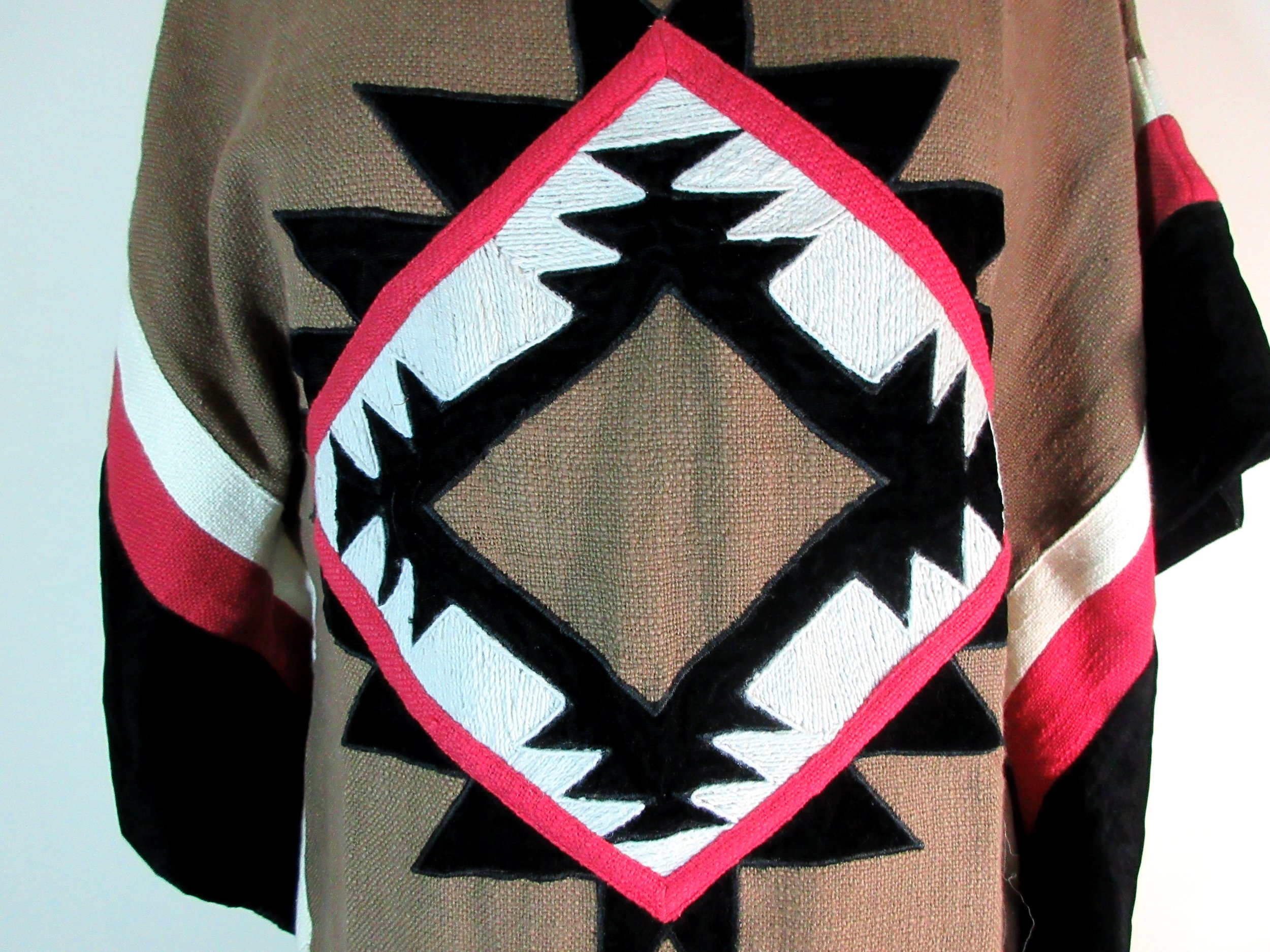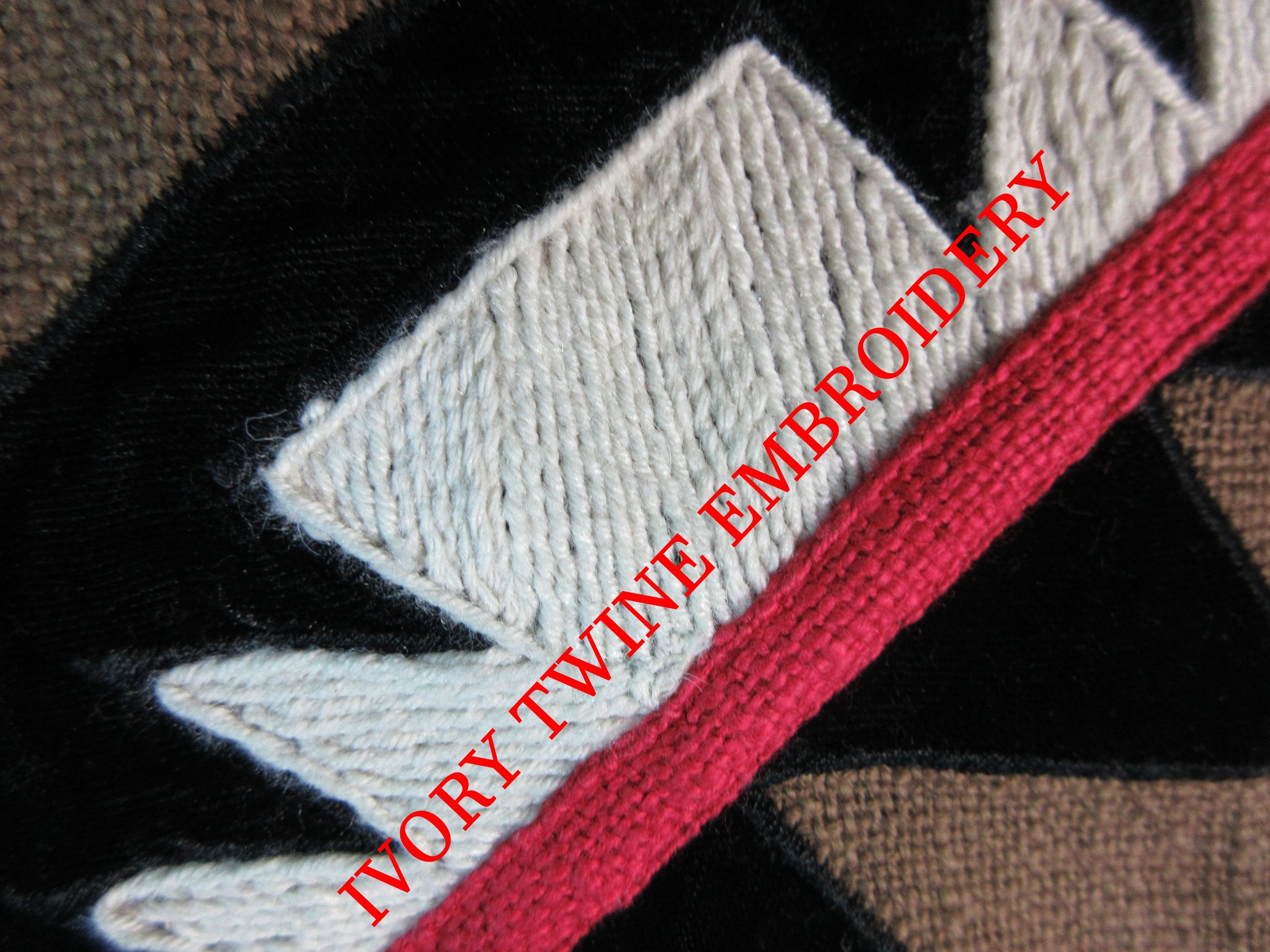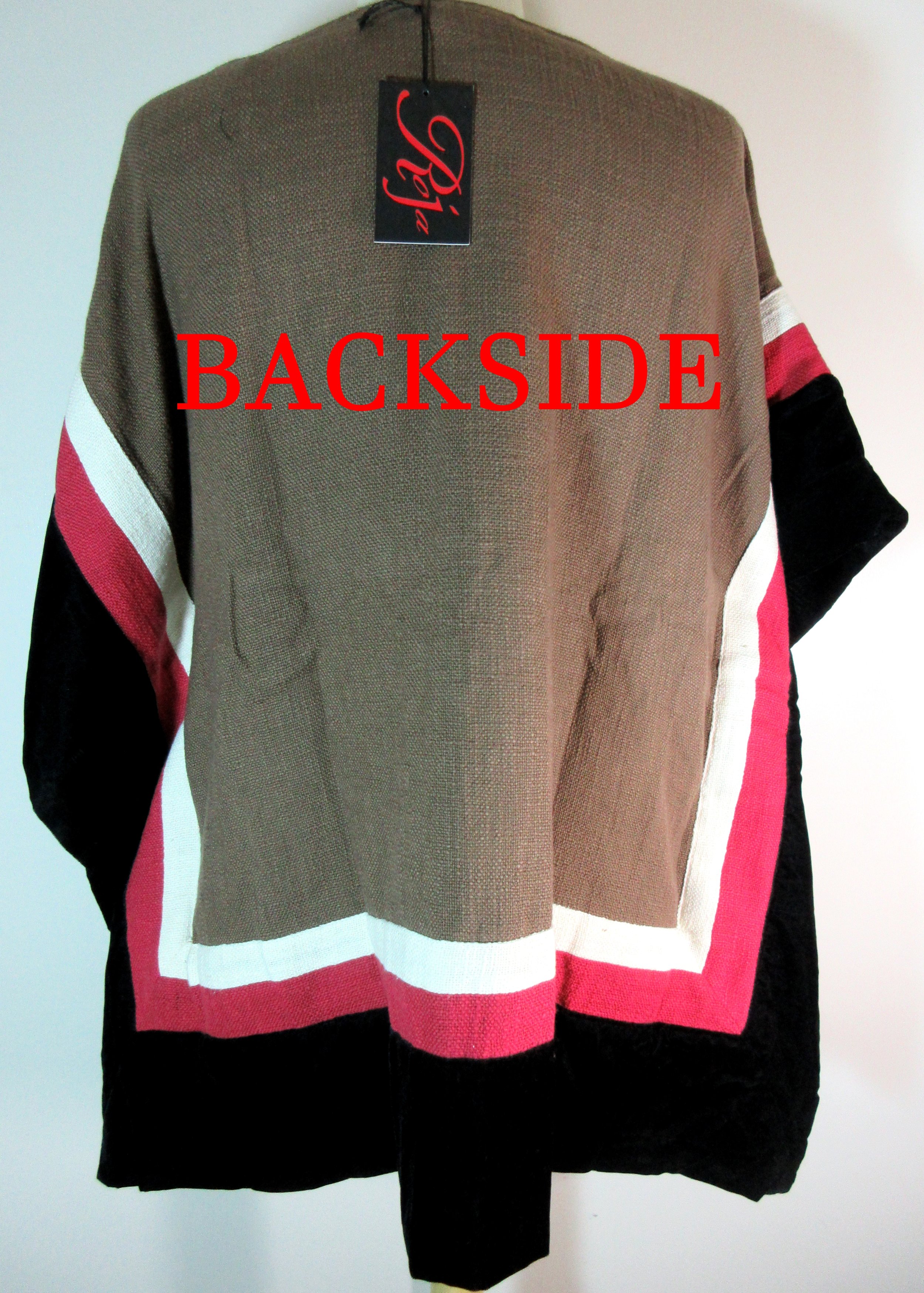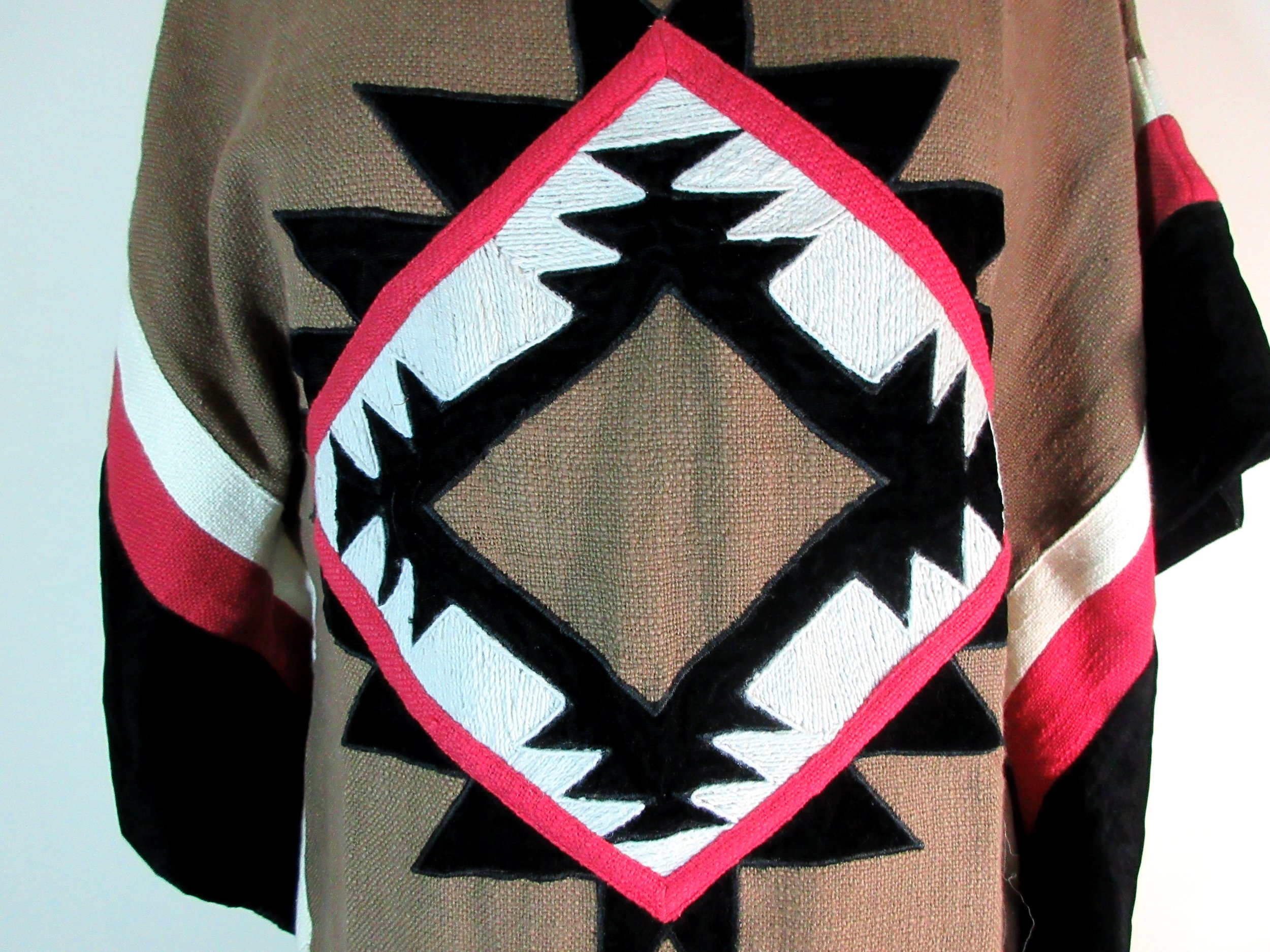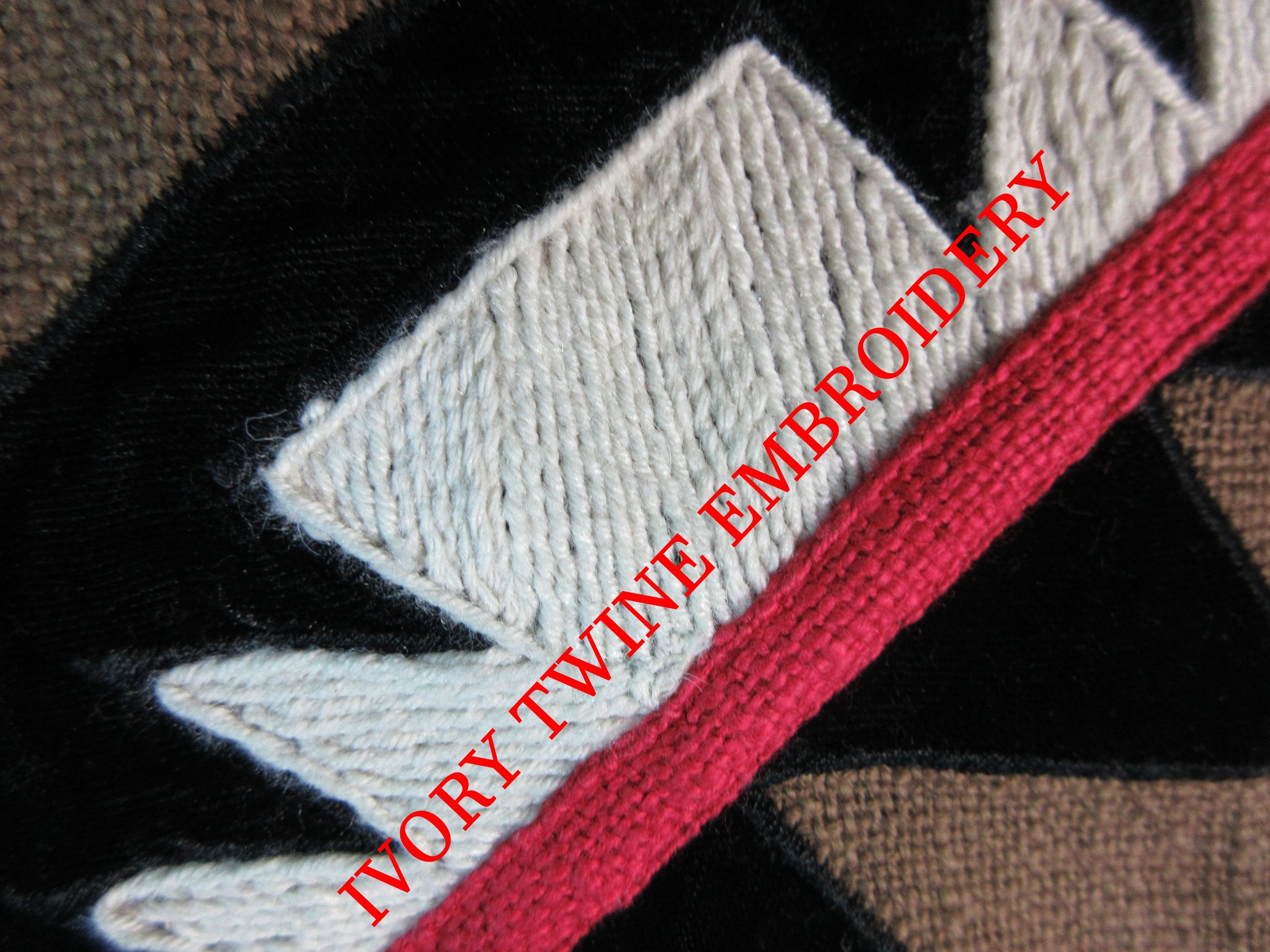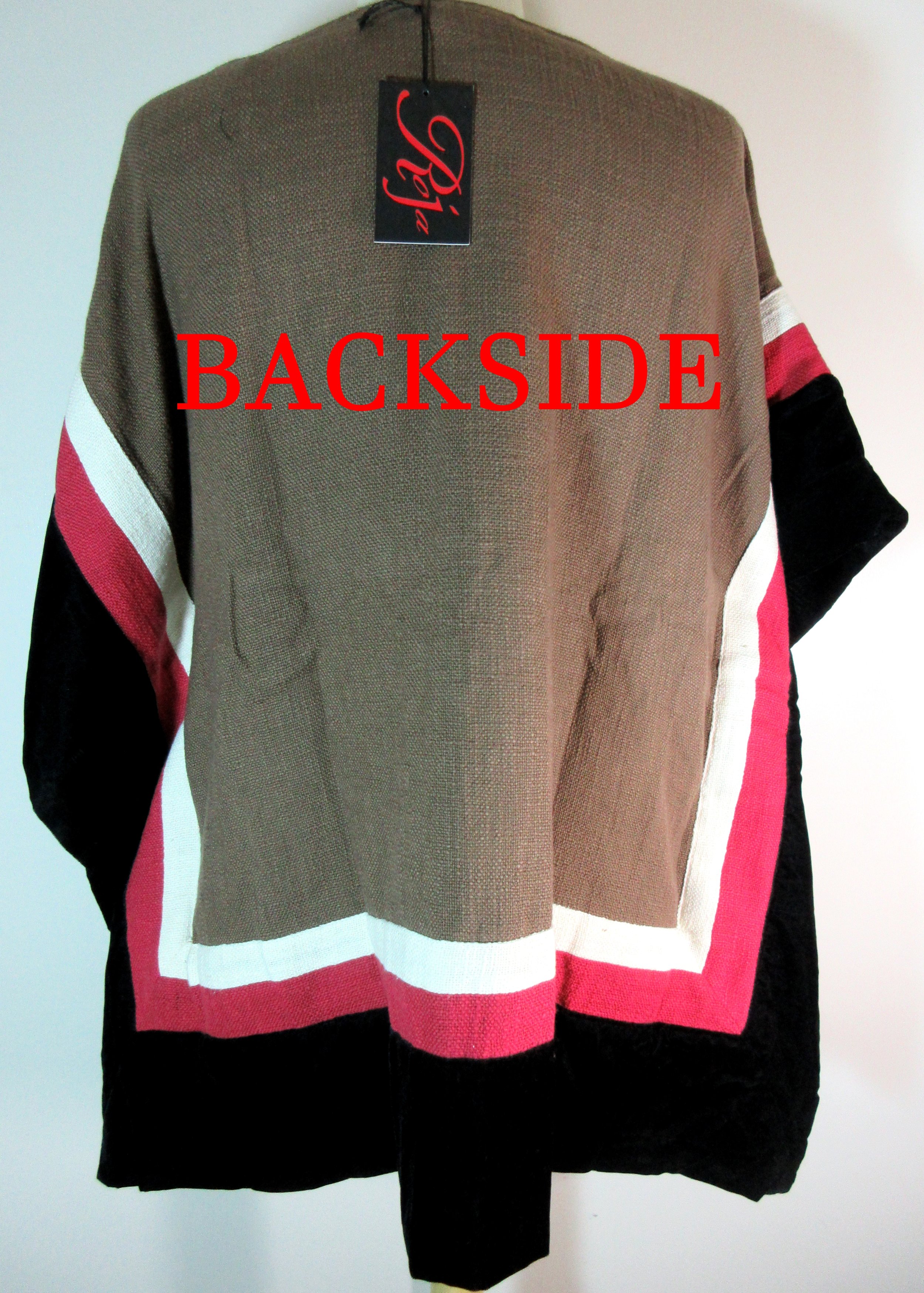 sale
ROJA Earthy Organic Natural Fibers 'SUN PONCHO'
NO RETURNS ON CLOSEOUTS
Ease your way into fall,with this very earthy colored,organic fiber Southwest style poncho top, that has a touch of soft black velvet!
It is made with a natural,breathable 'hand spun cotton',with earthy colors of browns,reds & ivory..The front southwest style pattern, is made up of black velvet triangles & what is so cool is how Roja used a wonderful accent of ivory colored embroidered natural twine, in the pattern!
This is designed in a huge rectangular cut & even though it is called a 'poncho',it is not in the way we think of one..This has an inside seam that is sewn on the sides from below the arm holes & that keeps it more stationary & so therefor,acts as a top, that you will wear alone.(This seam is what you pay attention to, in order to know if it will fit.) The inside seam is where the brown stops & the ivory colored sides begins in the front.From this seam,it extends 7 more inches to make up total width..5" black velvet,acts as the borders in the design.Perfect for any casual event!! You can slip your denim & boots on & make a splash into Fall!!
Please DOUBLE the "Inside Seam"
SIZE 1~Inside Seam: 24"~Length: 29"~Total Width: 38"