ROJA Fall 2018 ~"STARRY NIGHTS"~ Hand Beaded ~Velvet with Silver Metallic Embroidery Cape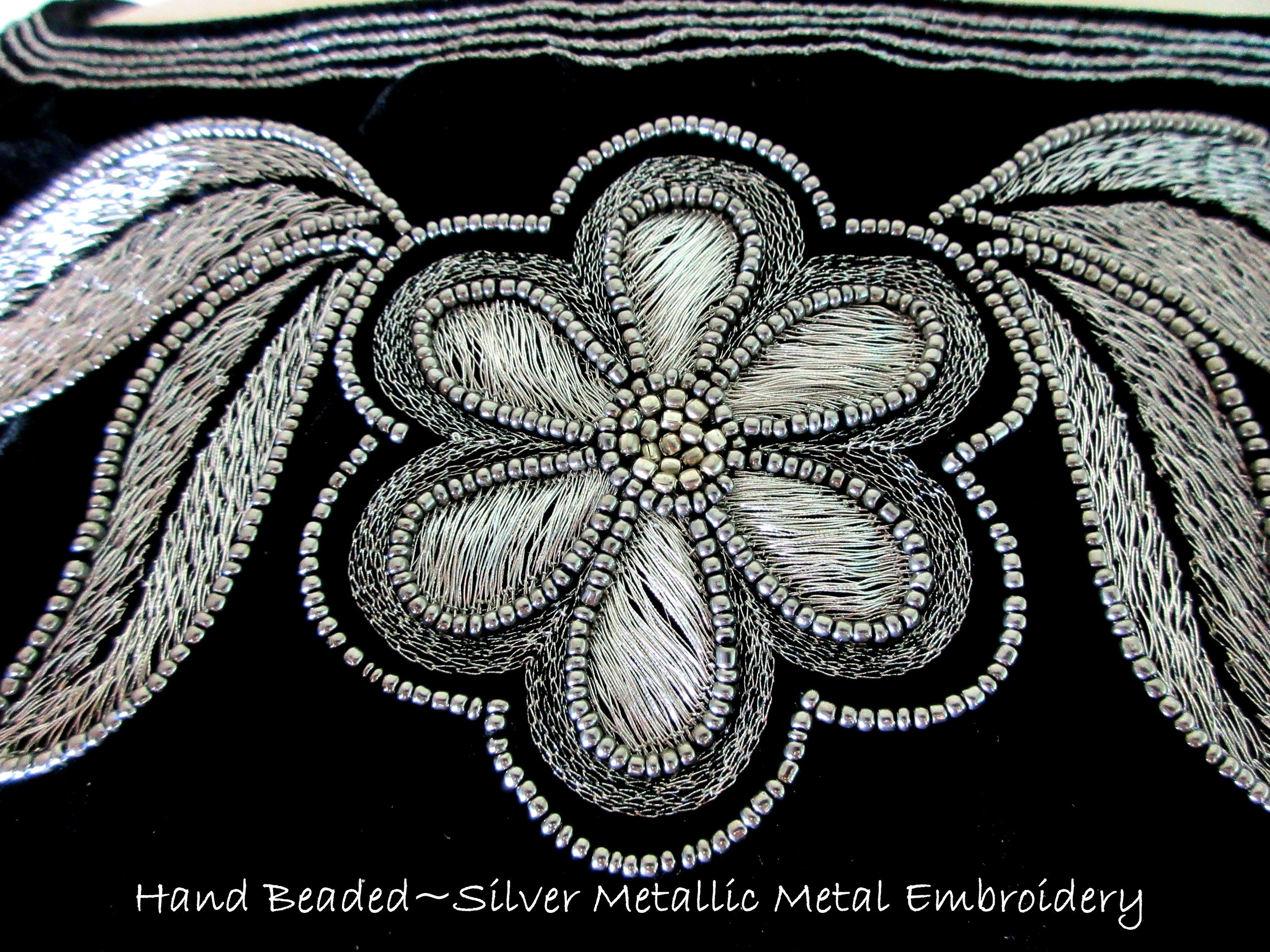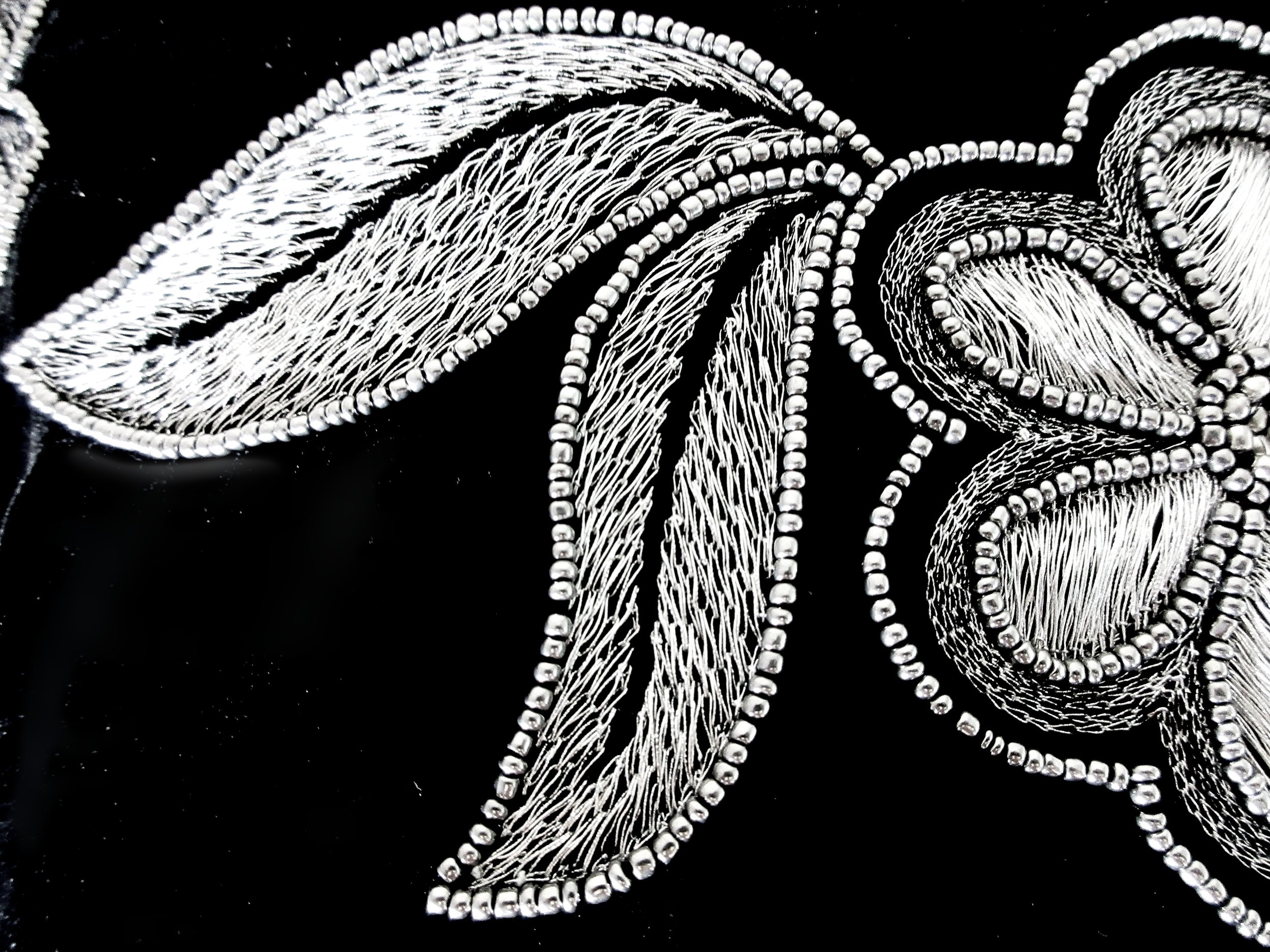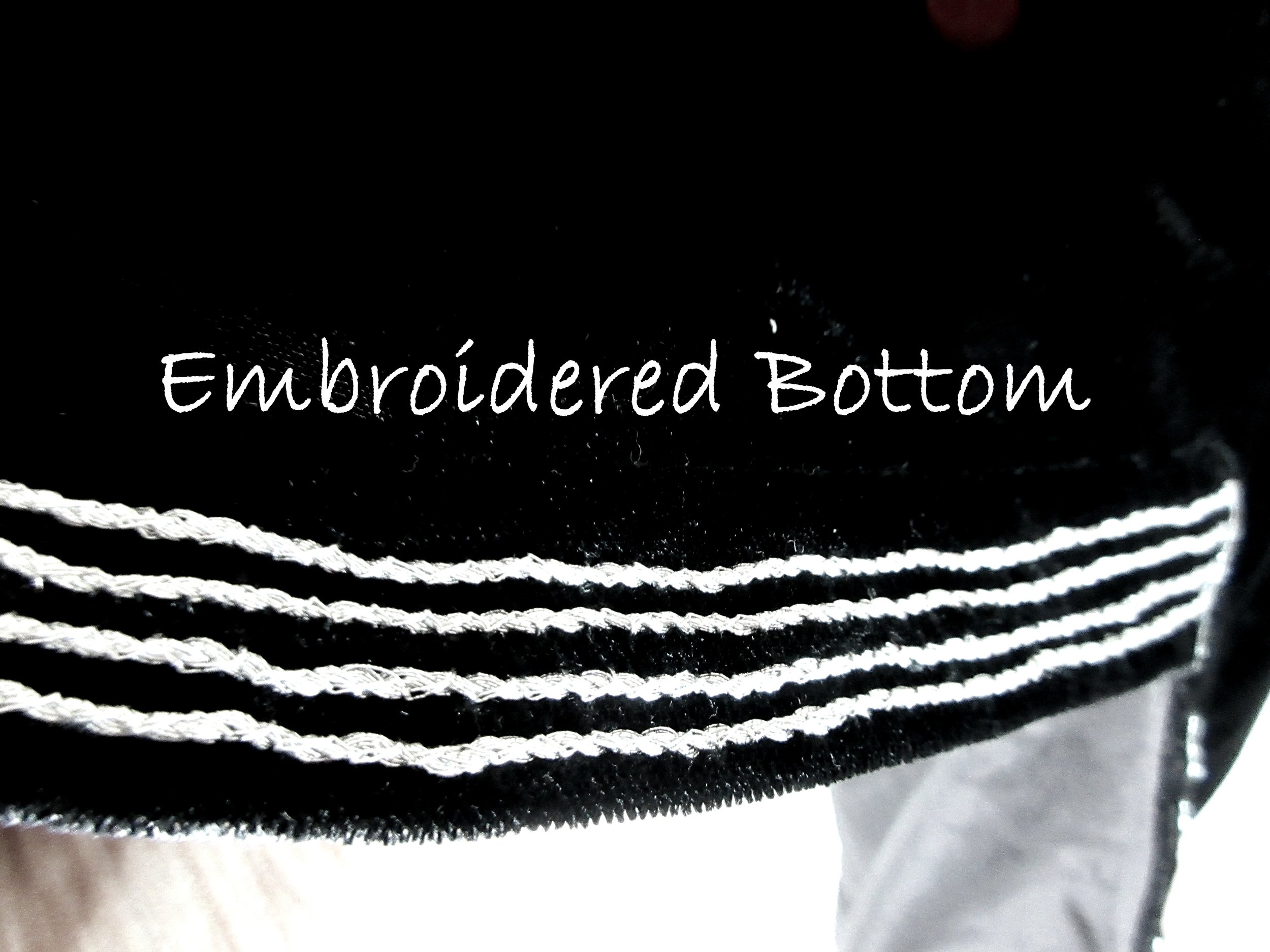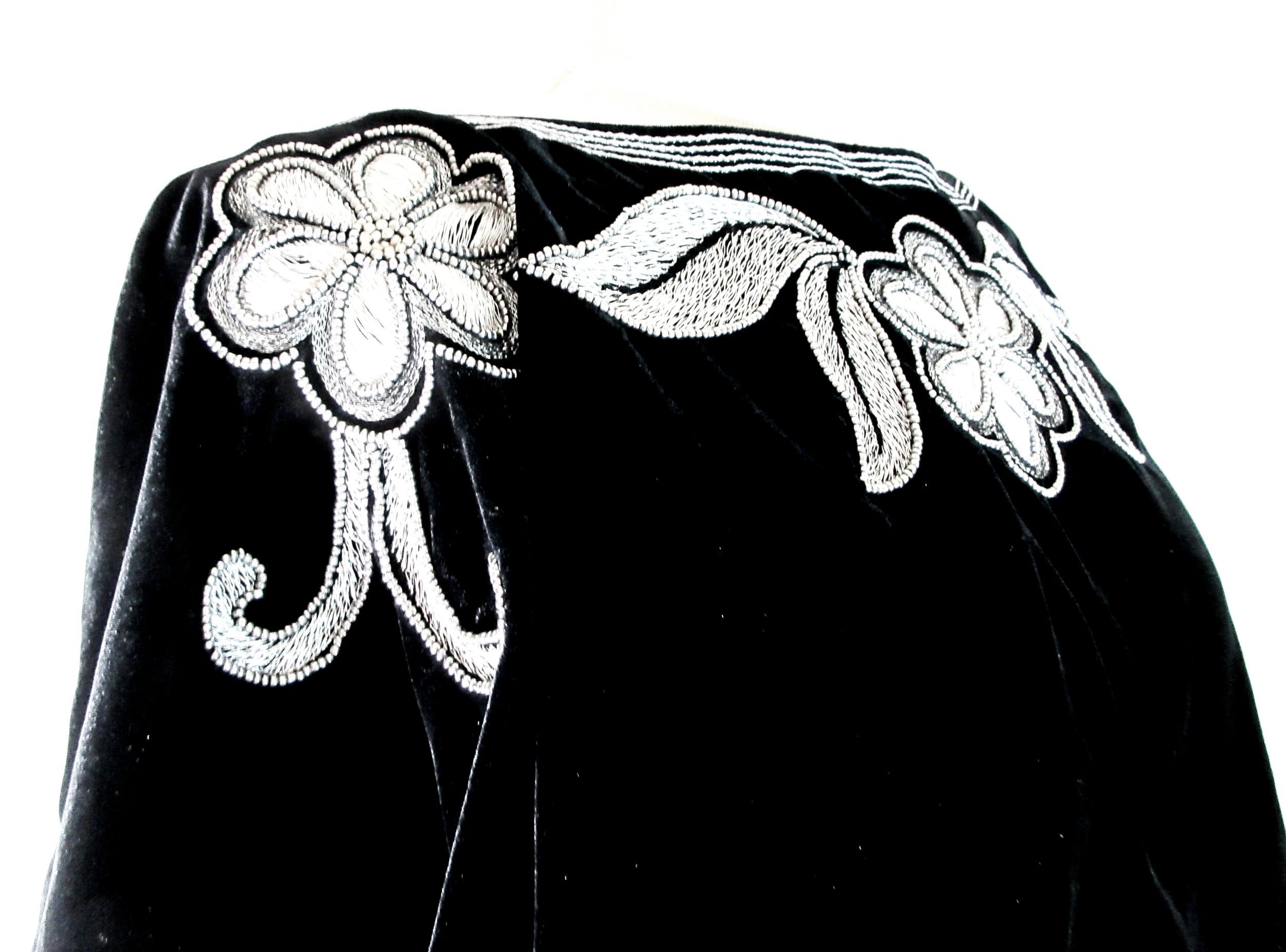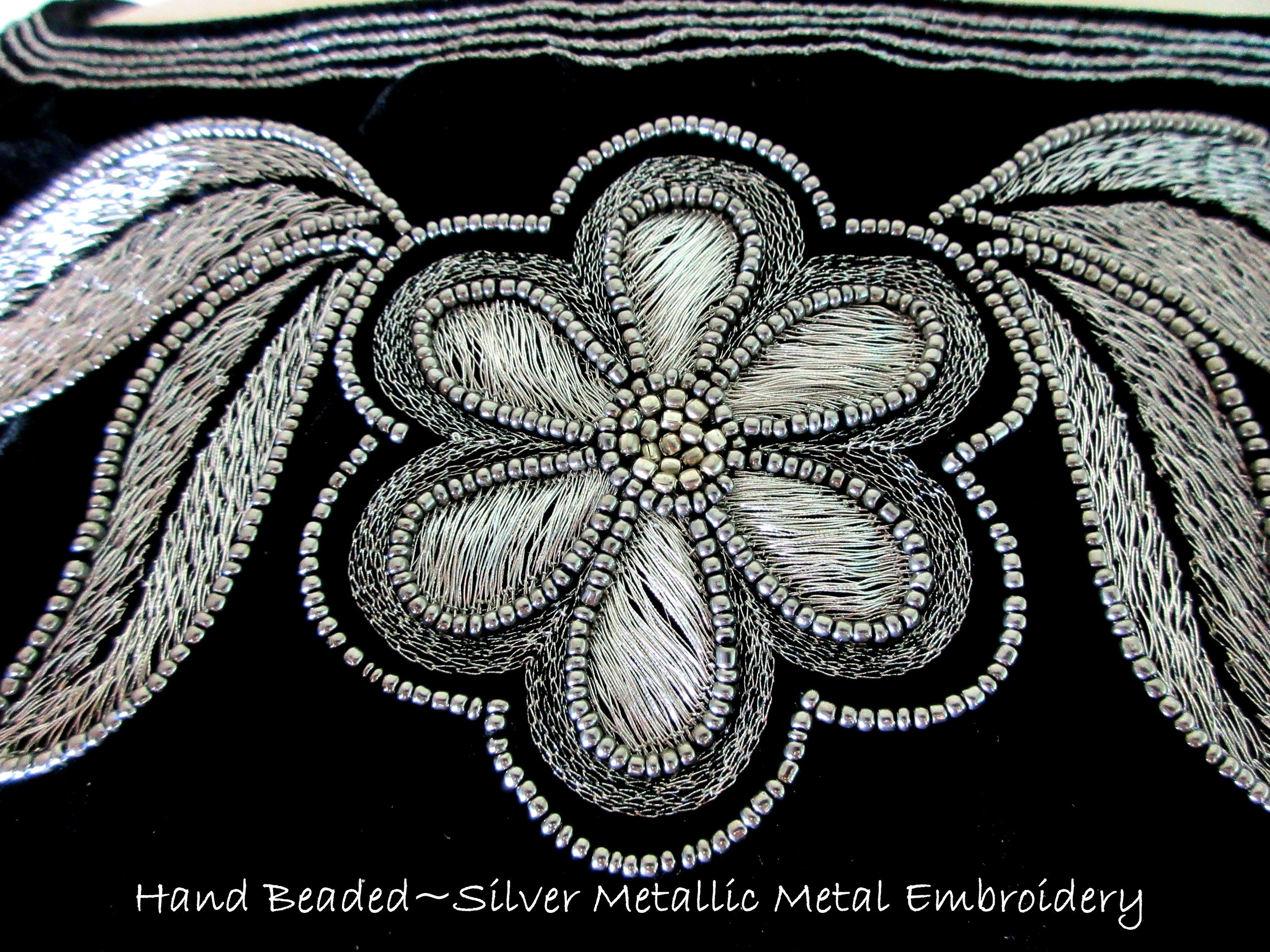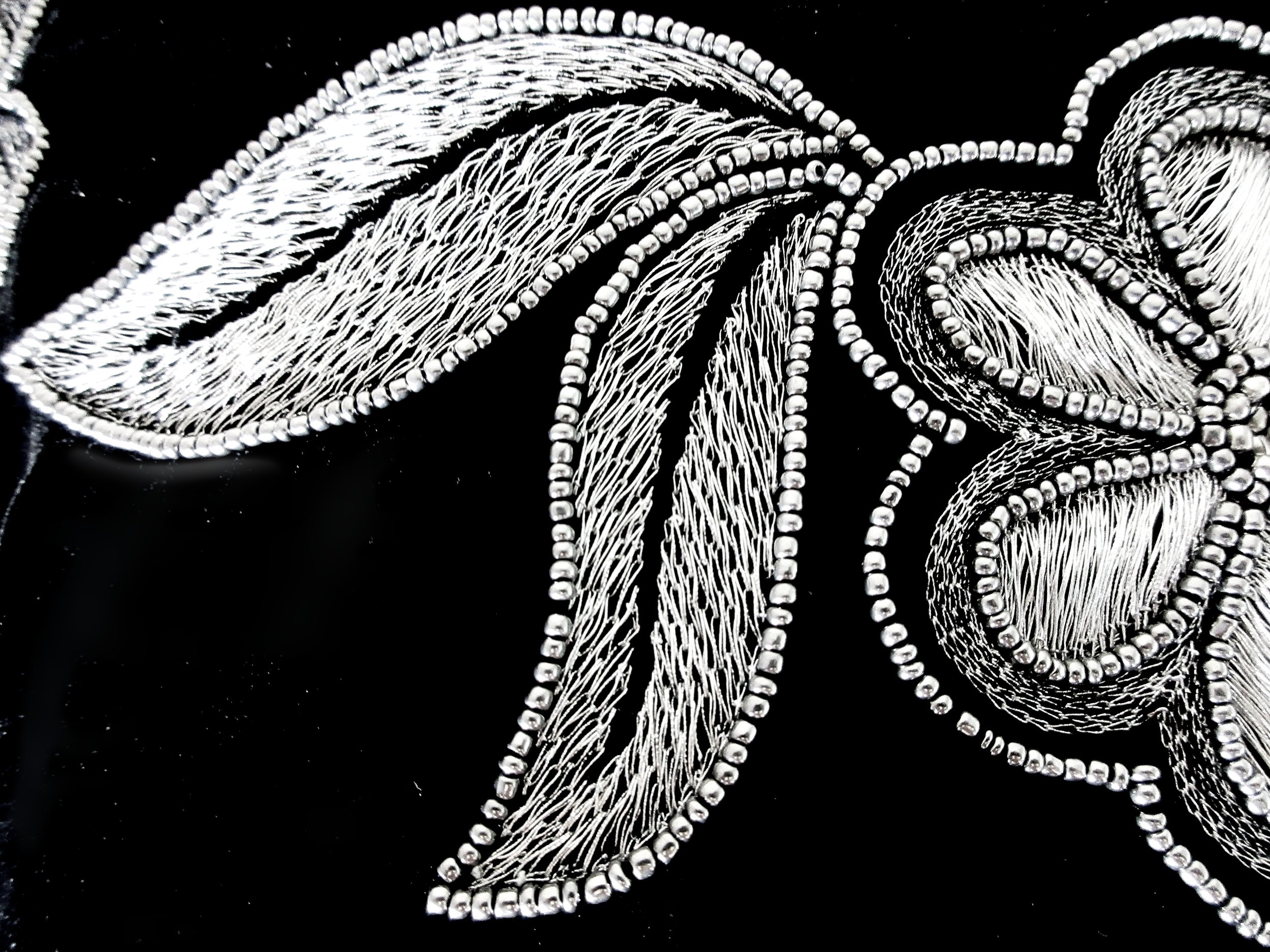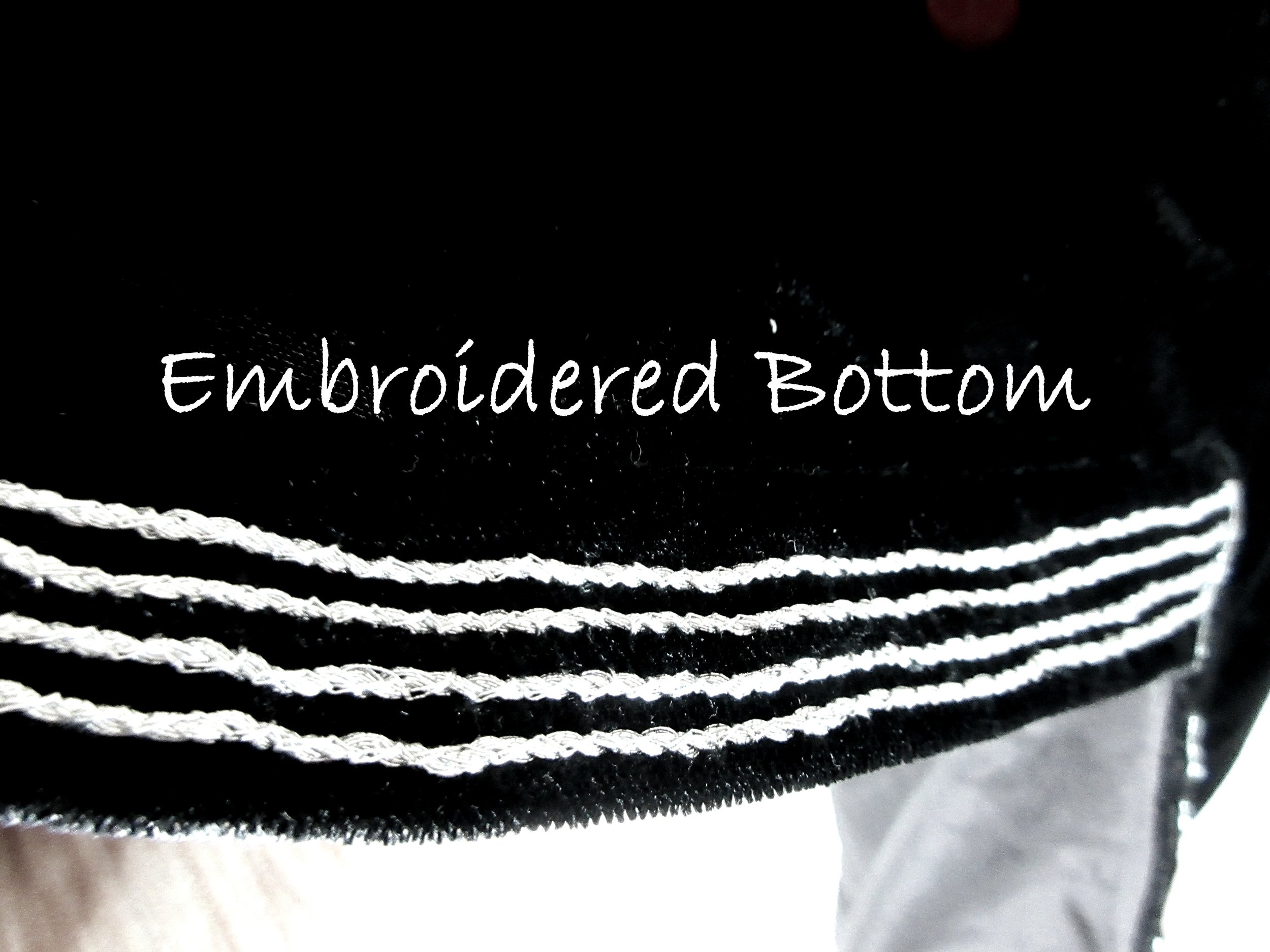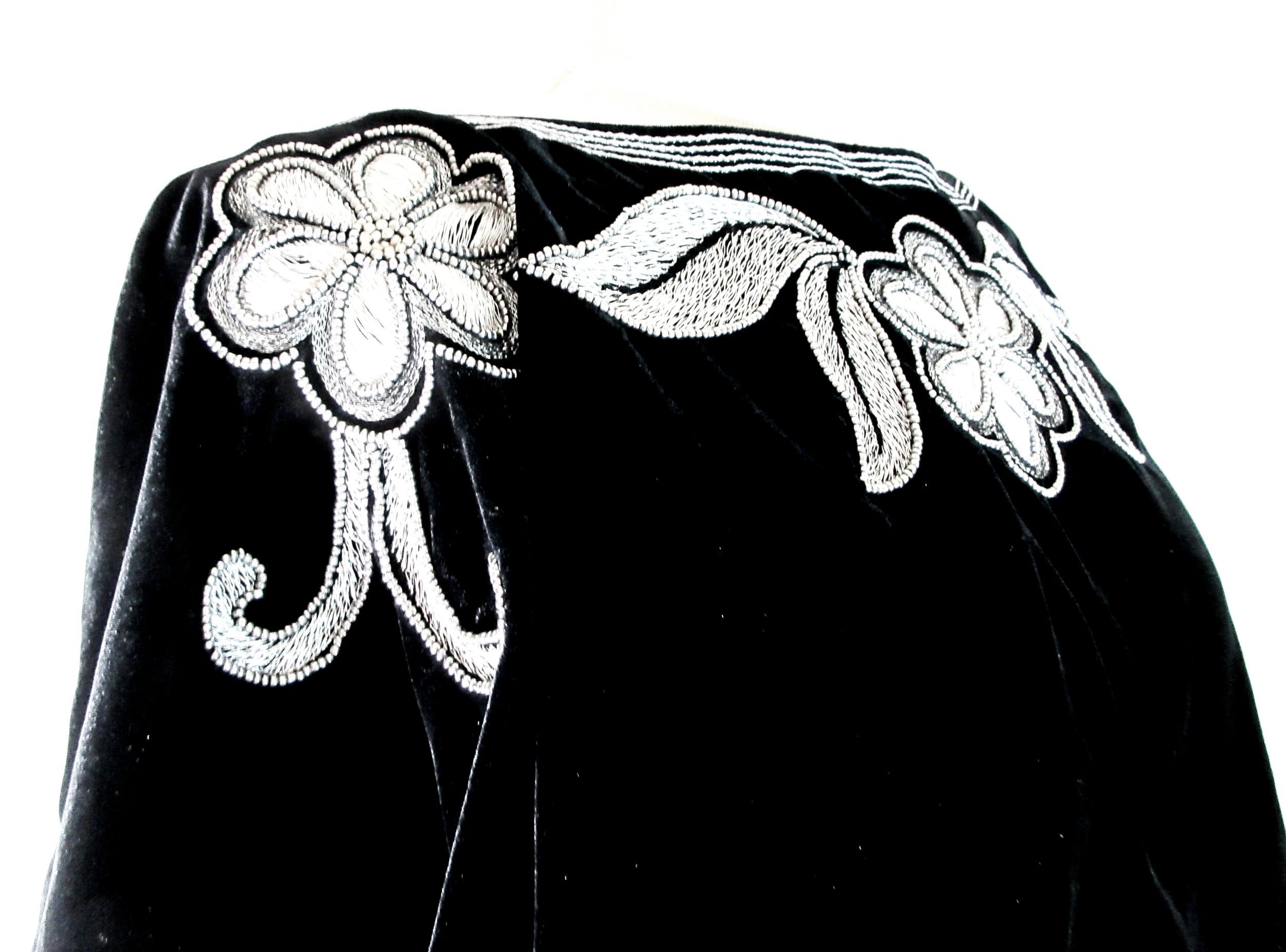 sale
ROJA Fall 2018 ~"STARRY NIGHTS"~ Hand Beaded ~Velvet with Silver Metallic Embroidery Cape
~~NO RETURNS ON CLOSEOUTS SO PLEASE READ MEASUREMENTS BEFORE PURCHASING~~
FROM THE ROJA FALL 2018 COLLECTION by ANN TOBIAS
THE HAND BEADED BLACK VELVET "STARRY NIGHTS CAPELET" EMBELLISHED WITH SILVER METALLIC EMBROIDERY!
~~~~~~~~~~~~~~~~~~
DESCRIPTION:
It's the type of detail that is in this that makes Roja rank high in the fashion industry!
Like you,I don't always see all the detail or in the way Roja has designed their garments,until I get them in hand..I wasn't only fascinated by all the time consuming hand beading that each & every capelet was sewn with, but what I found to be very impressive, was what they used for the embroidery..Used in these,is a very fine,fine light gauge silver metallic wire for the embroidery,instead of the cotton type material that is generally used.If you appreciate time that goes into things done by hand or fashion you just don't find at this level,then you will appreciate this!
This classy soft black velvet piece can help to take the chill off this season,while you are out walking in sophisticated fashion!
It's a slip over the head capelet & would enhance any bottom..From denim to velvet leggings or maybe even a velvet skirt..It has a scalloped bottom & the metallic embroidery follows the form.
Perfect for the theater,opera or any event when you want to add some sparkle & with the holidays around the corner,this would be a such a elegant piece to wear!
Make a statement under the moonlight with the Starry Nights Cape!
Measurements are taken on one side only,so please double.This material has movement,so measurements are approximate,so please allow room for error.
~~~~~~~
DESIGNER: ANN TOBIAS
MATERIAL: 100% POLY VELVET
BASE COLOR:BLACK
~~~~~~~
SIZE 1 (One Size): Fits Most Sizes (Please determine by measurements below)
MEASUREMENTS: 49" Wide X 24" Long (Double Width)
Comes packaged & labeled.Because of the embroidery,dry cleaning is recommended.
**Label says "Small",which is the equivalent to a size 1**