Vintage 1930's Mexico ~ Elaborate Silver with Hand Carved ~ Real Jade ~ Aztec Face ~Dangle Pin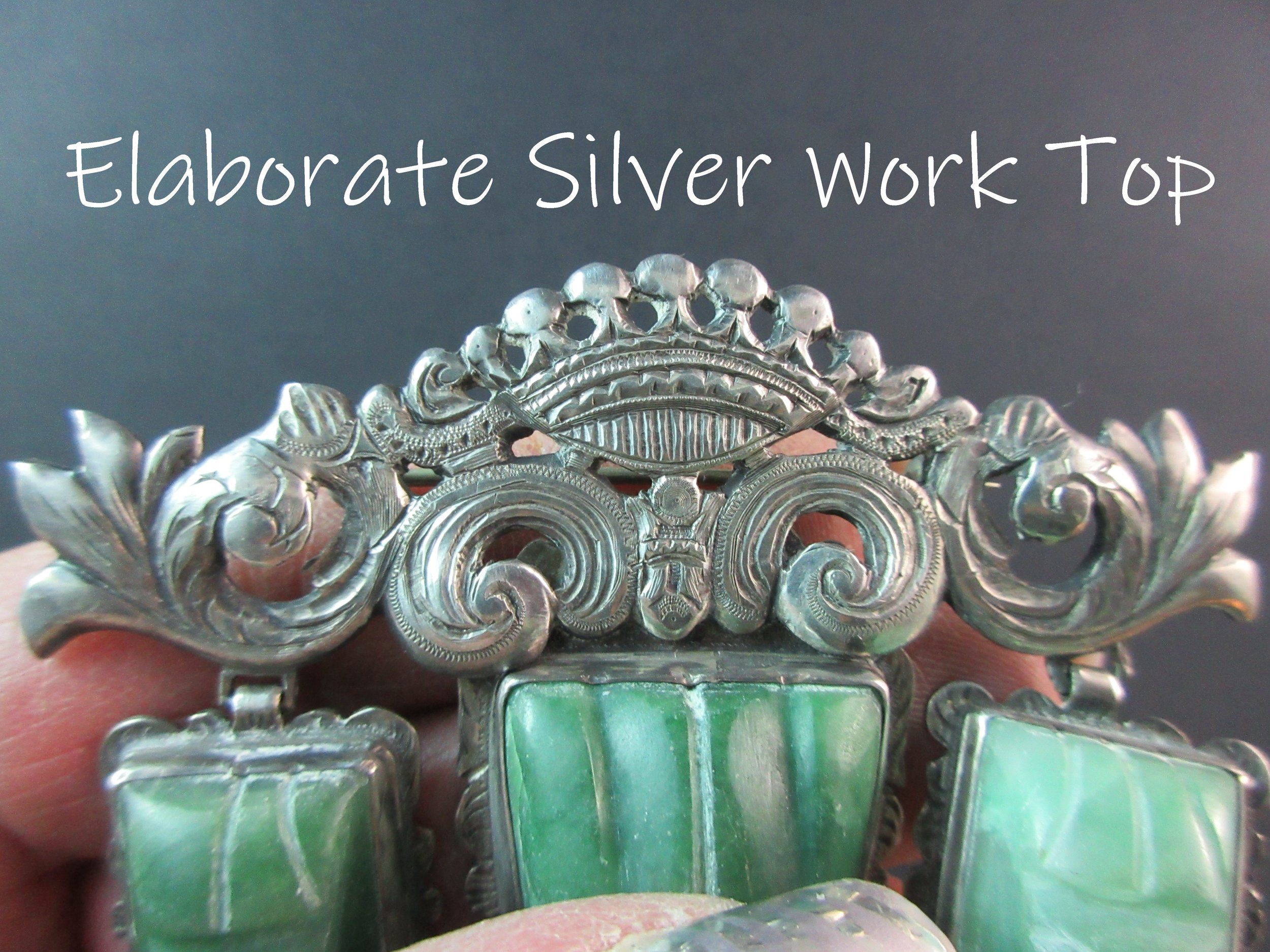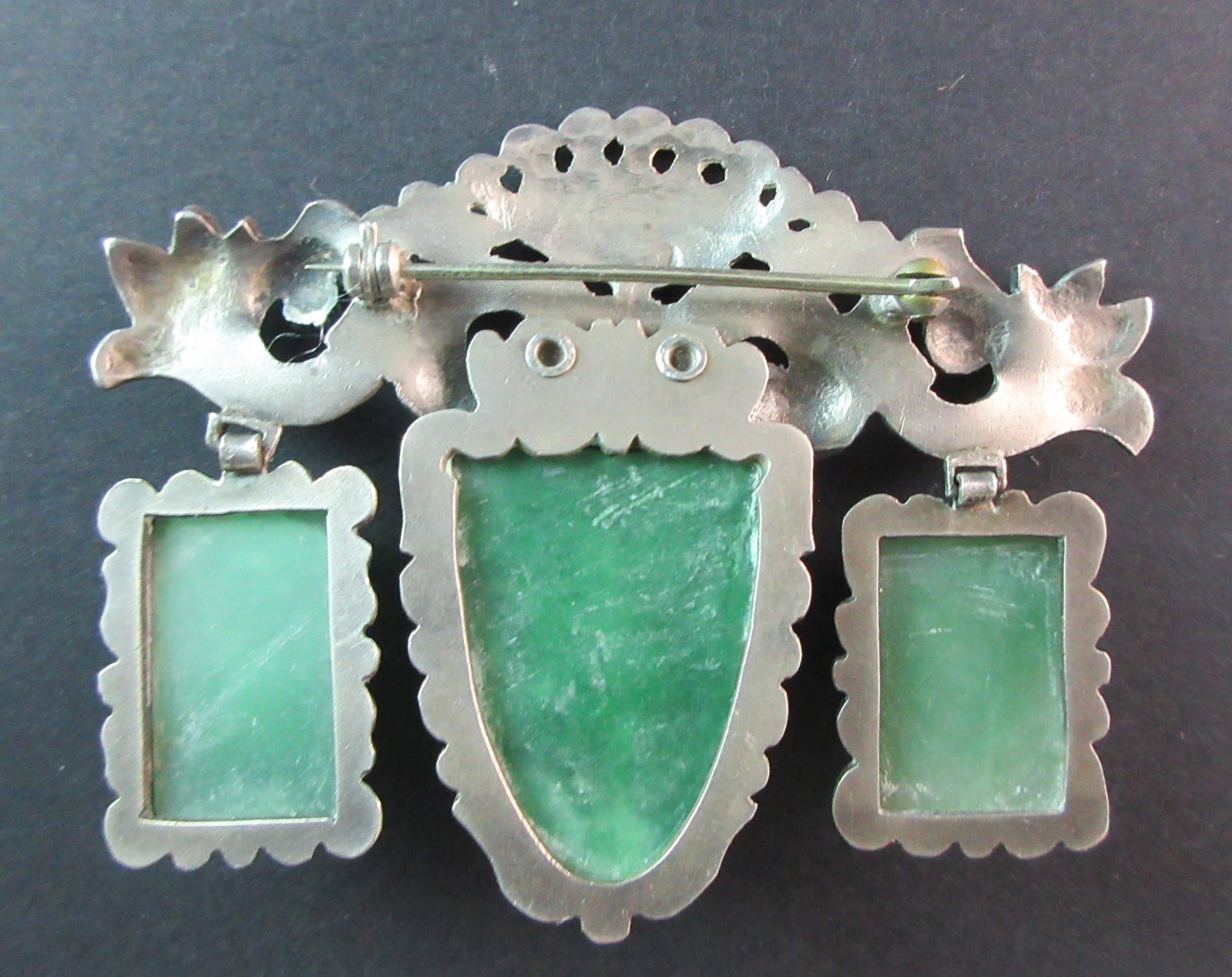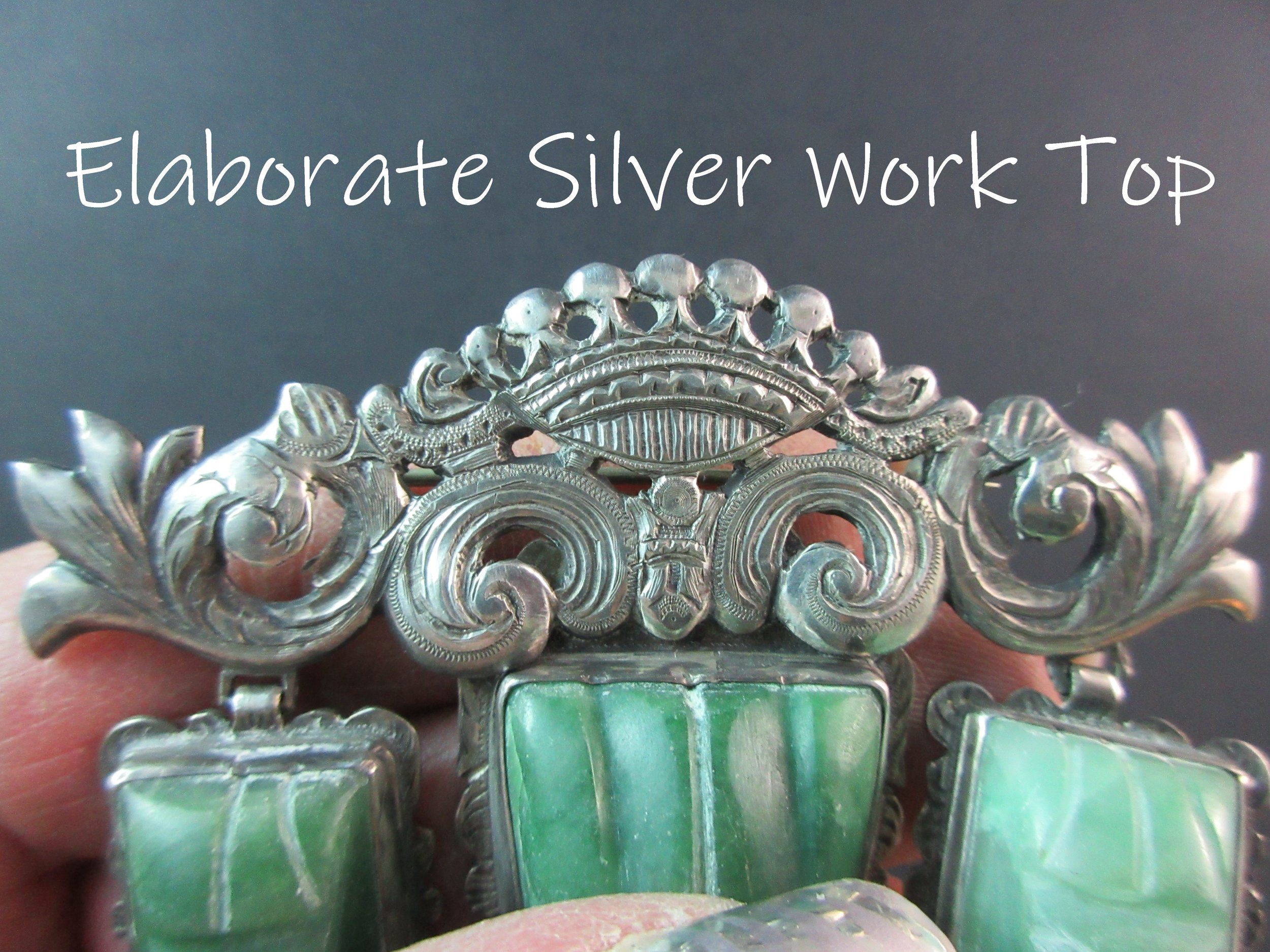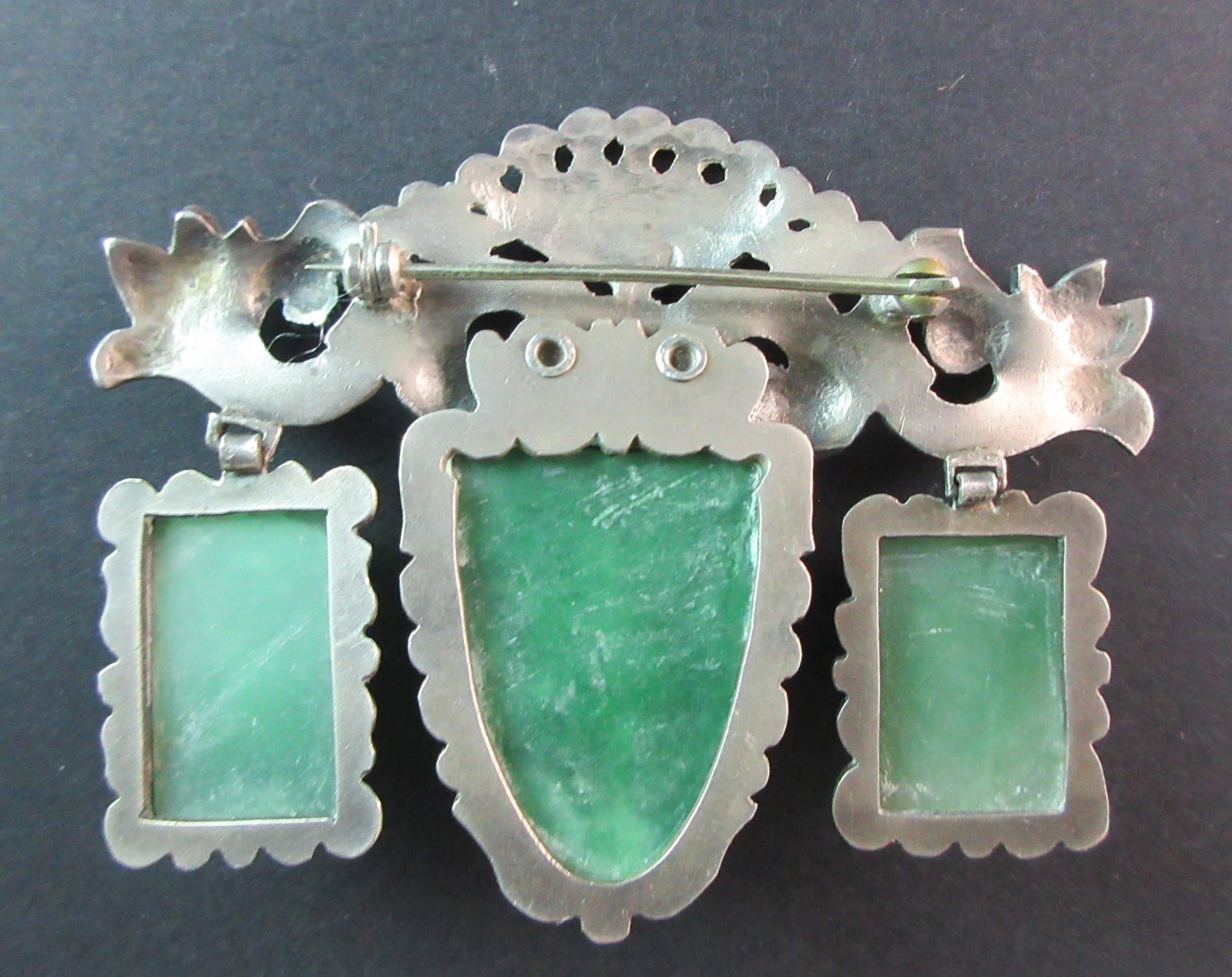 sold out
Vintage 1930's Mexico ~ Elaborate Silver with Hand Carved ~ Real Jade ~ Aztec Face ~Dangle Pin
What a rare find & what a piece!!
I have been collecting for Mexican vintage for decades now & have never seen a pin made with such beauty! Yes,you can find many pieces made with hand carved Jade Aztec faces since they were apart of the Mexican tourist market,,but personally,it's the beauty of the silver work that balances with the beauty of the Jade faces that makes this almost like a piece of art..
A real keeper for anyone who collects this wonderful period of time!

MADE IN: MEXICO
ARTIST:UNKNOWN
MATERIAL: JADE
MEASURES: 2-7/8" X 2-1/8"
JADE DROP MEASUREMENTS: CENTER: 1-1/4' x 1"~~~END DANGLES: 1" X 3/4"
METAL:SILVER
WEIGHT: 39.7 GRAMS(1.40 OUNCES)
HALLMARK: NONE
AGE:CIRCA 1930'S VINTAGE
CONDITION: WELL KEPT/NO CHIPS,NO DINGS,PIN MECHANISM WORKS PERFECT,ETC