Ke-Wa Pueblo Folk Art Artist MARY TAFOYA Whimsical Turquoise Mosaic Bird Pin/Pendant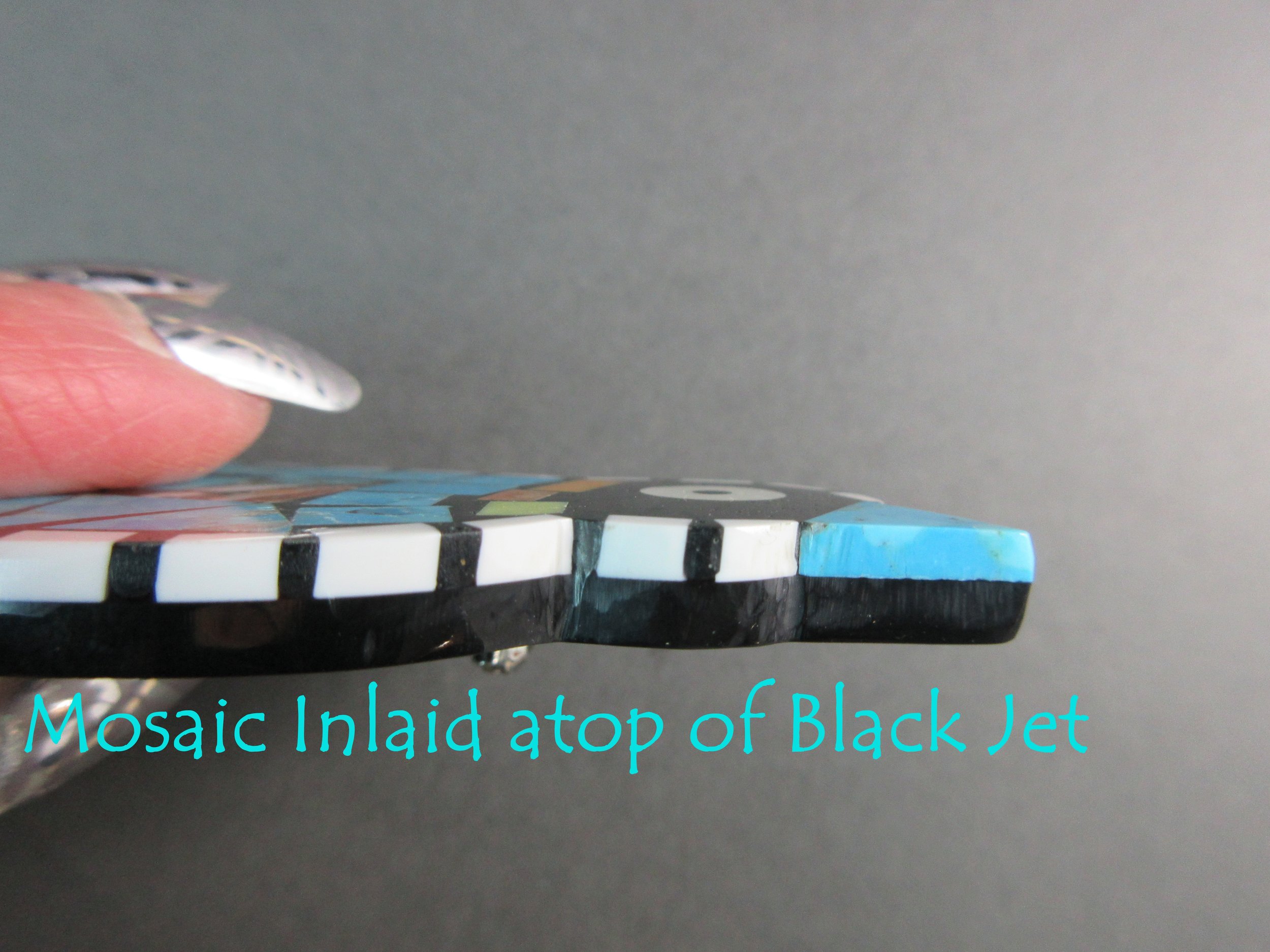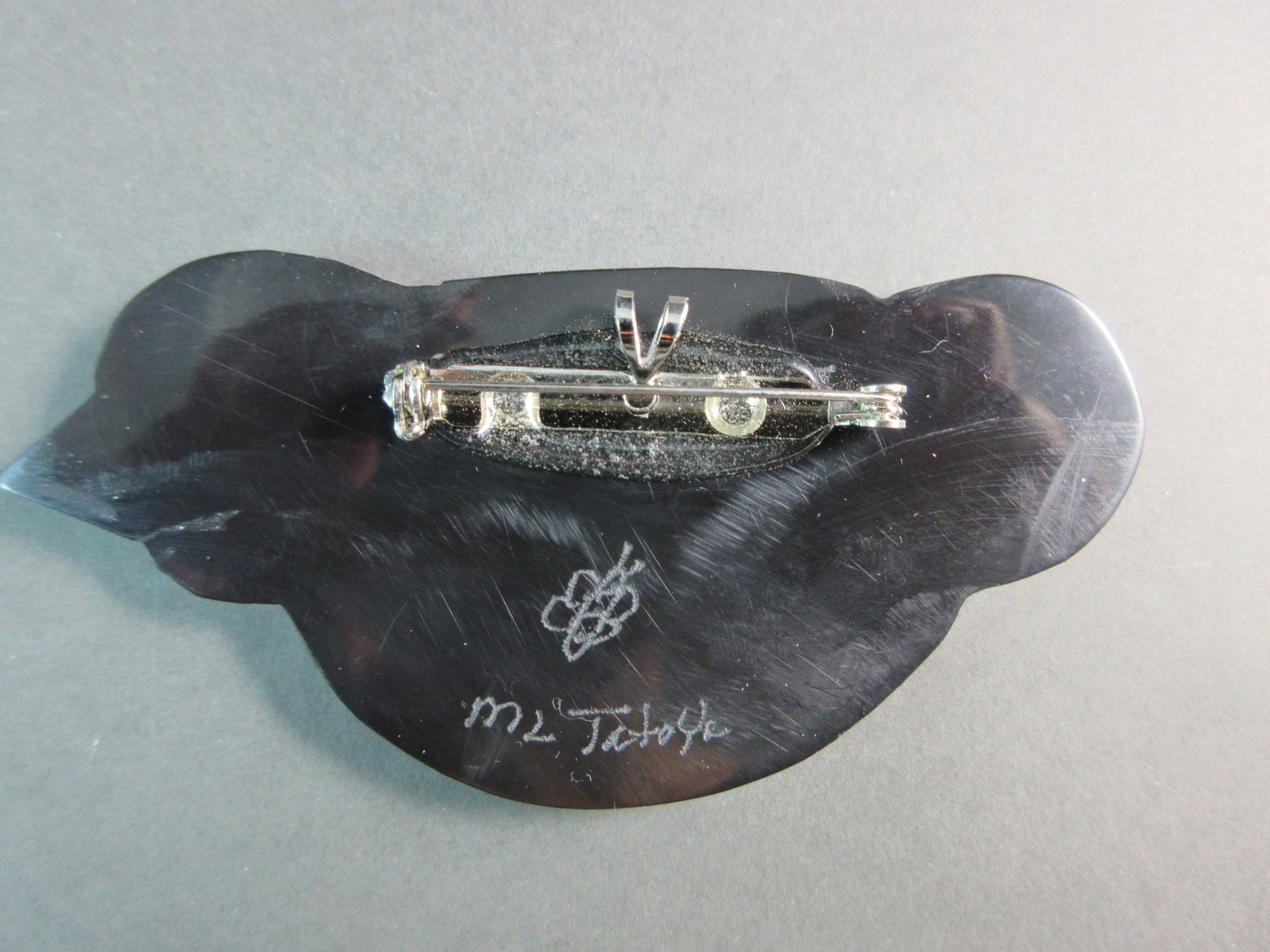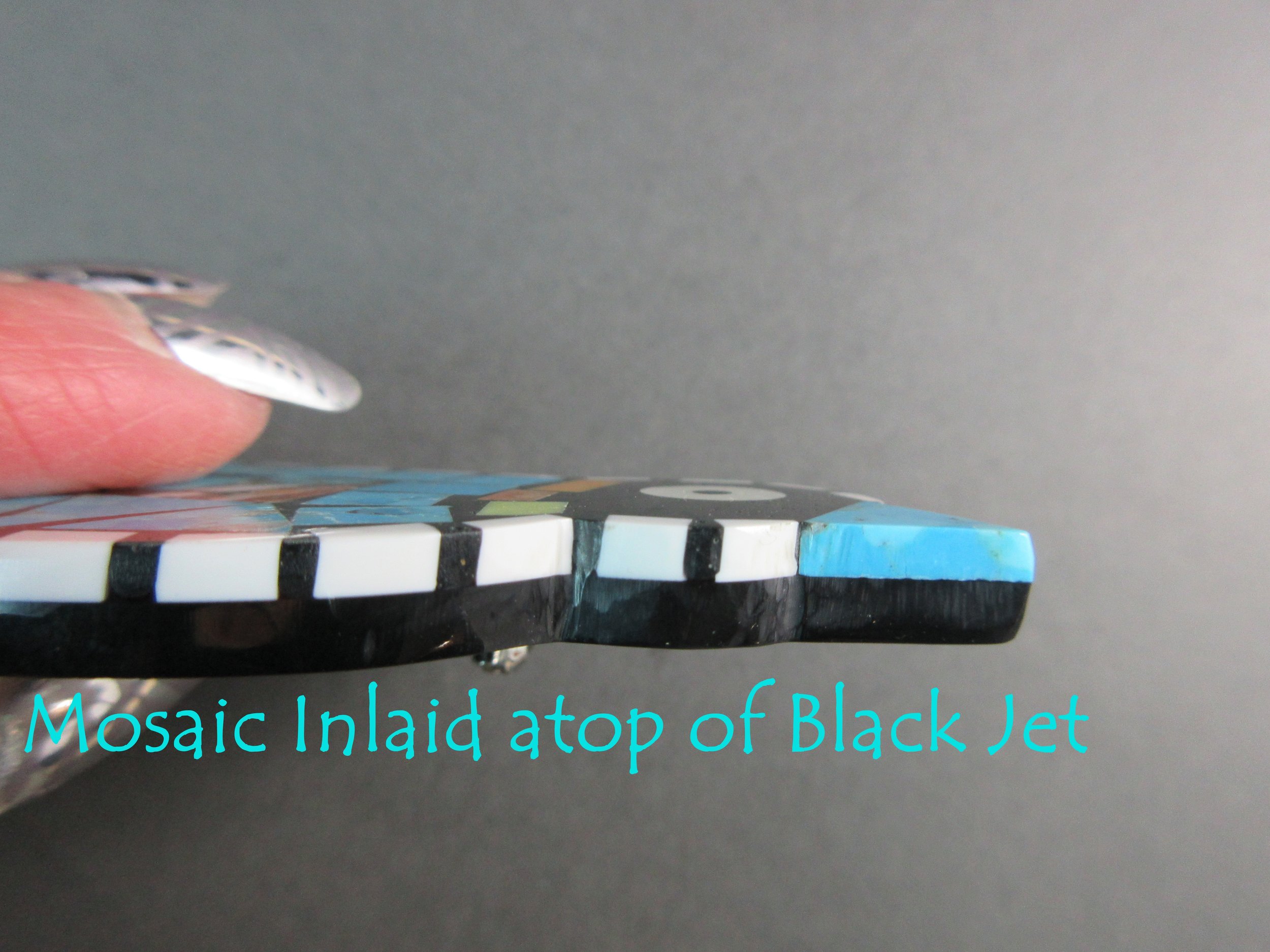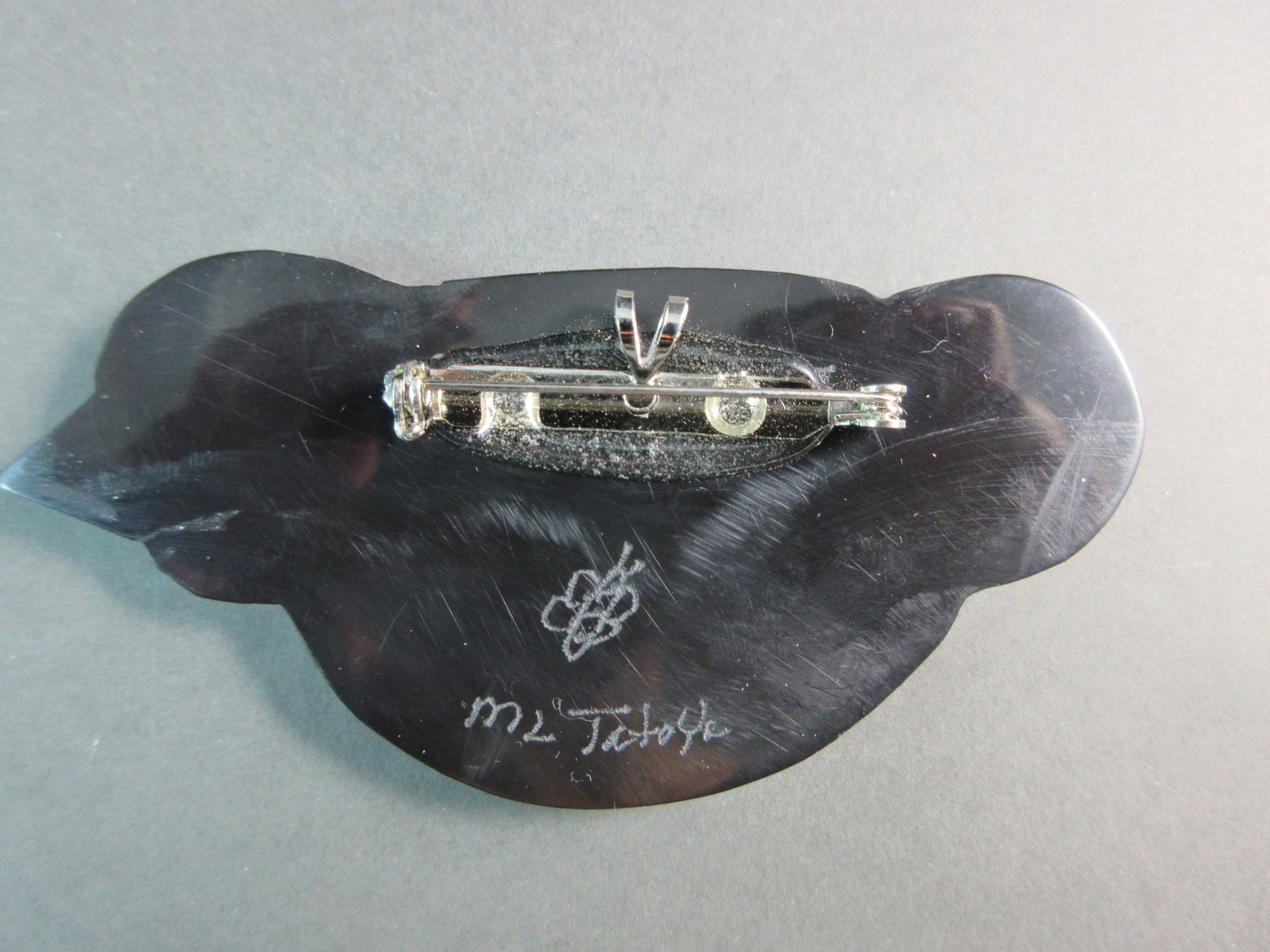 sold out
Ke-Wa Pueblo Folk Art Artist MARY TAFOYA Whimsical Turquoise Mosaic Bird Pin/Pendant
**LEARN MORE ABOUT MARY IN THE 'ABOUT THE ARTIST' DROP DOWN**
DESCRIPTION:
This whimsical Folk Art style bird, can't help but put a smile on anyone's face!! Native American turquoise jewelry never looked so happy!! (Or colorful!)
The mosaic inlaid vivid blue turquoise is from the Kingman mine & is hand cut from the whole rock.It is outlined with white alabaster & black jet & what acts as the tail feather is Mary's signature "Conus Shell" that she uses in most of her pieces & helps to give each piece a very whimsical feel . The white circle that acts as the Bird's eye is a circular cut of bone with a dot of black jet for the pupil, which gives him a more realistic appearance.Each cut is then laid in a blacked epoxy & are backed by a black jet backing..All of the materials are literally all hand cut to create this picturesque piece.
It is a pin/pendant,but the bale is only suitable for a tiny chain.Most wear these as pins,rather than using it for a pendant,but the choice is yours!!
This cheerful bird is one of a kind,with no 2 alike!! I do have another of these bird pins by Mary but with a different lay out of stone.(See last photo)
DESIGNED & MADE BY ARTIST:Mary Tafoya Exclusively for Plata de Santa Fe Jewelry
TRIBE: Santo Domingo Pueblo (Kewa)
MEASUREMENTS: 3-3/4" Wide x 1-3/4" Tall
WEIGHT: 1.33 Ounces
METAL:Stainless Steel Pin/Pendant
MATERIAL: Kingman Turquoise,Bone,Apple Coral,Serpentine,Conus Shell,Epoxy
BACKING: Black Jet
HALLMARKS:M L TAFOYA with a Butterfly
PLEASE NOTE:
BECAUSE THIS IS MADE WITH HUMAN HANDS & NOT COMMERCIAL MANUFACTURING MACHINES,THERE MAY BE SLIGHT VARIATIONS.