Kewa Pueblo Artisan ~MARY TAFOYA ~"Single Flower in Pot" With Turquoise Clouds ~Abstract Mosaic ~Wearable Art ~ Pin/ Pendant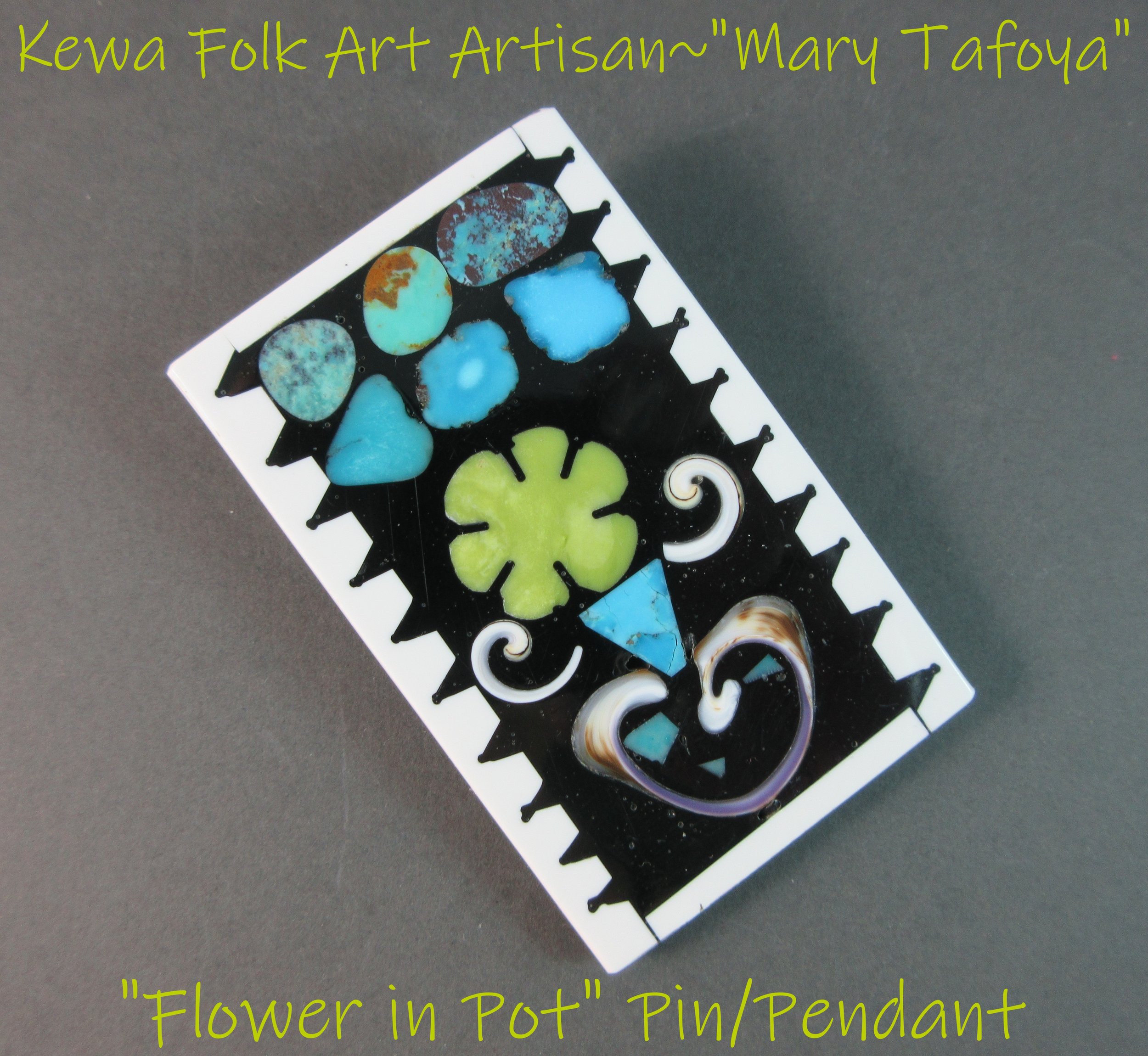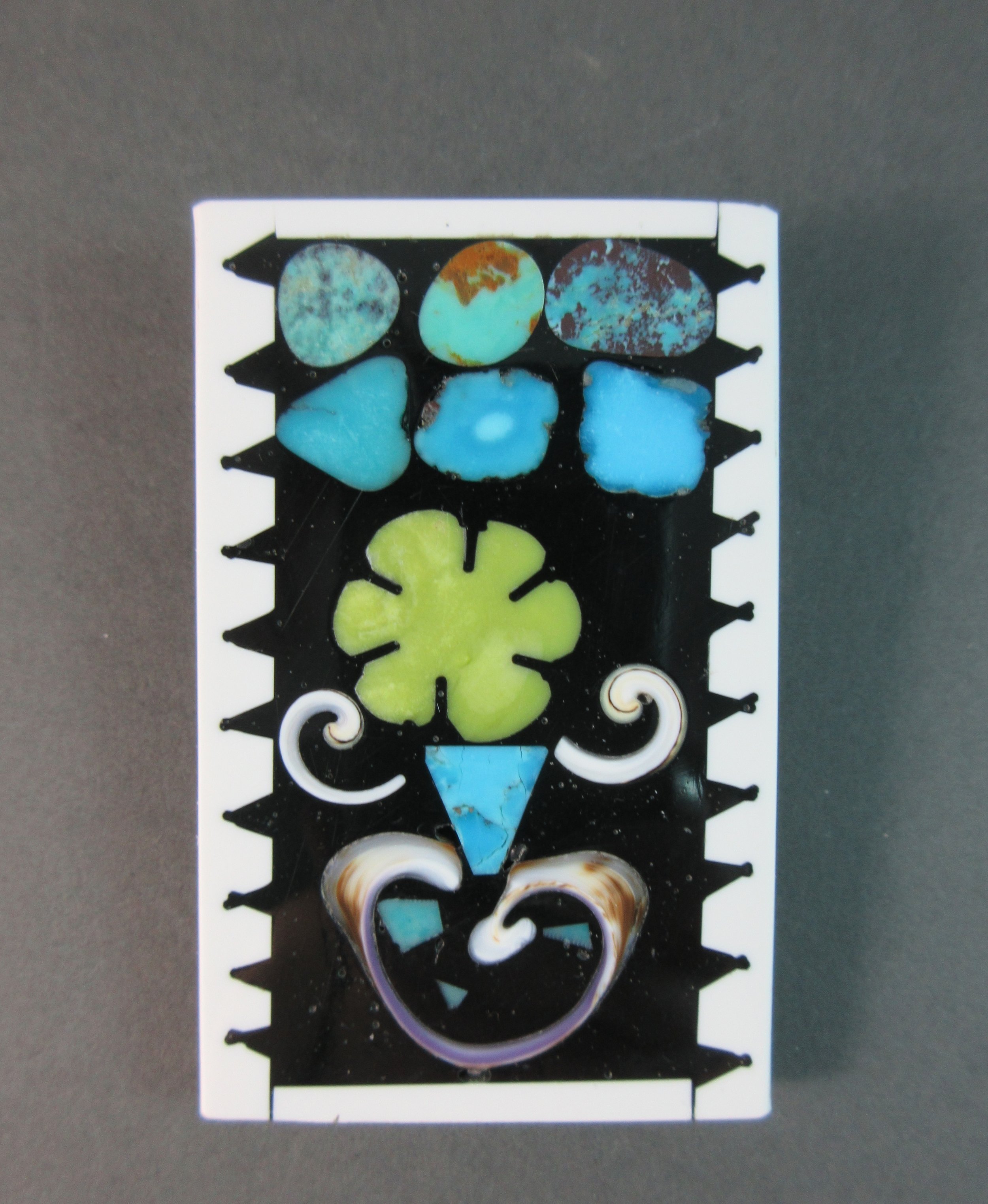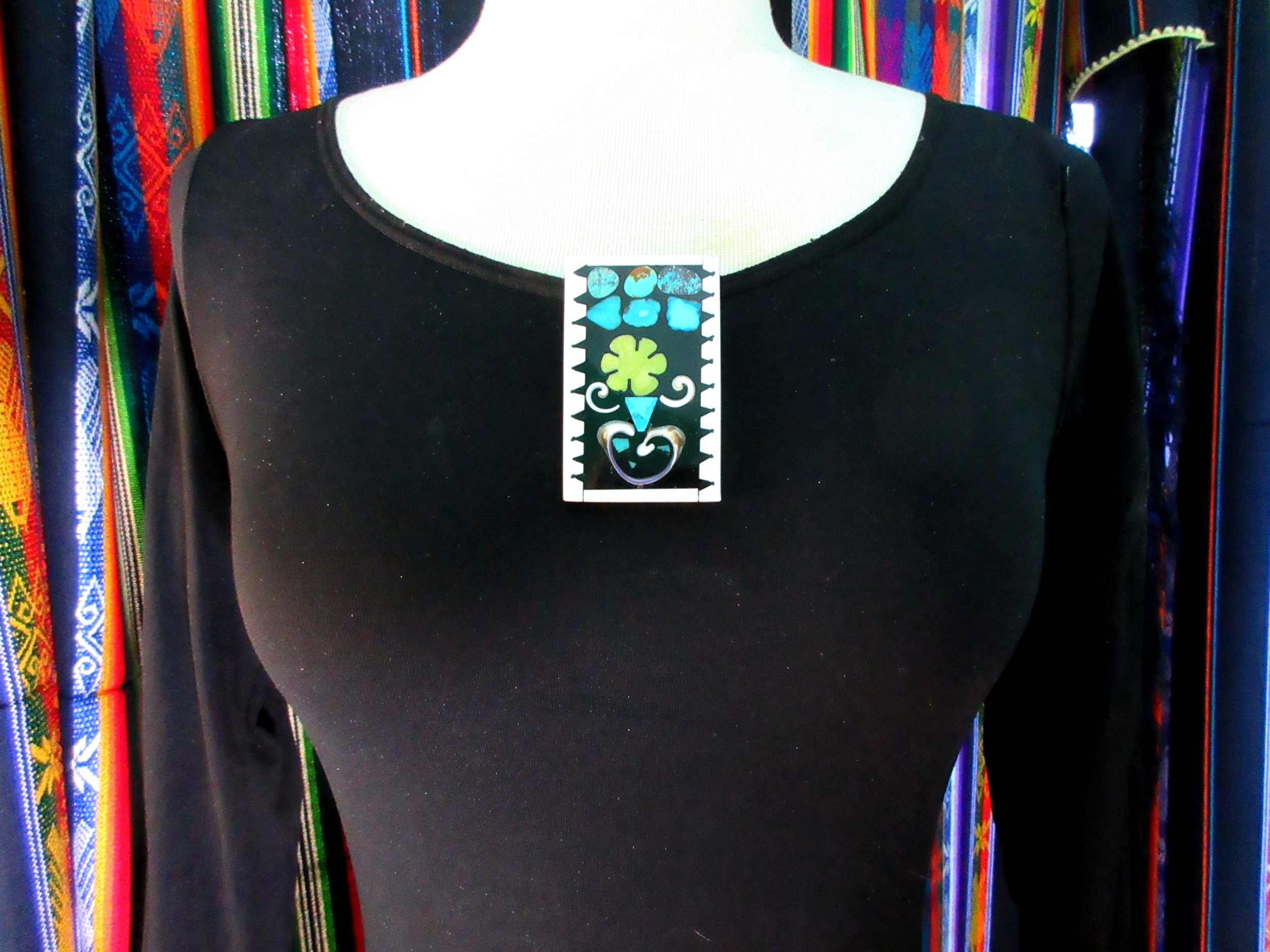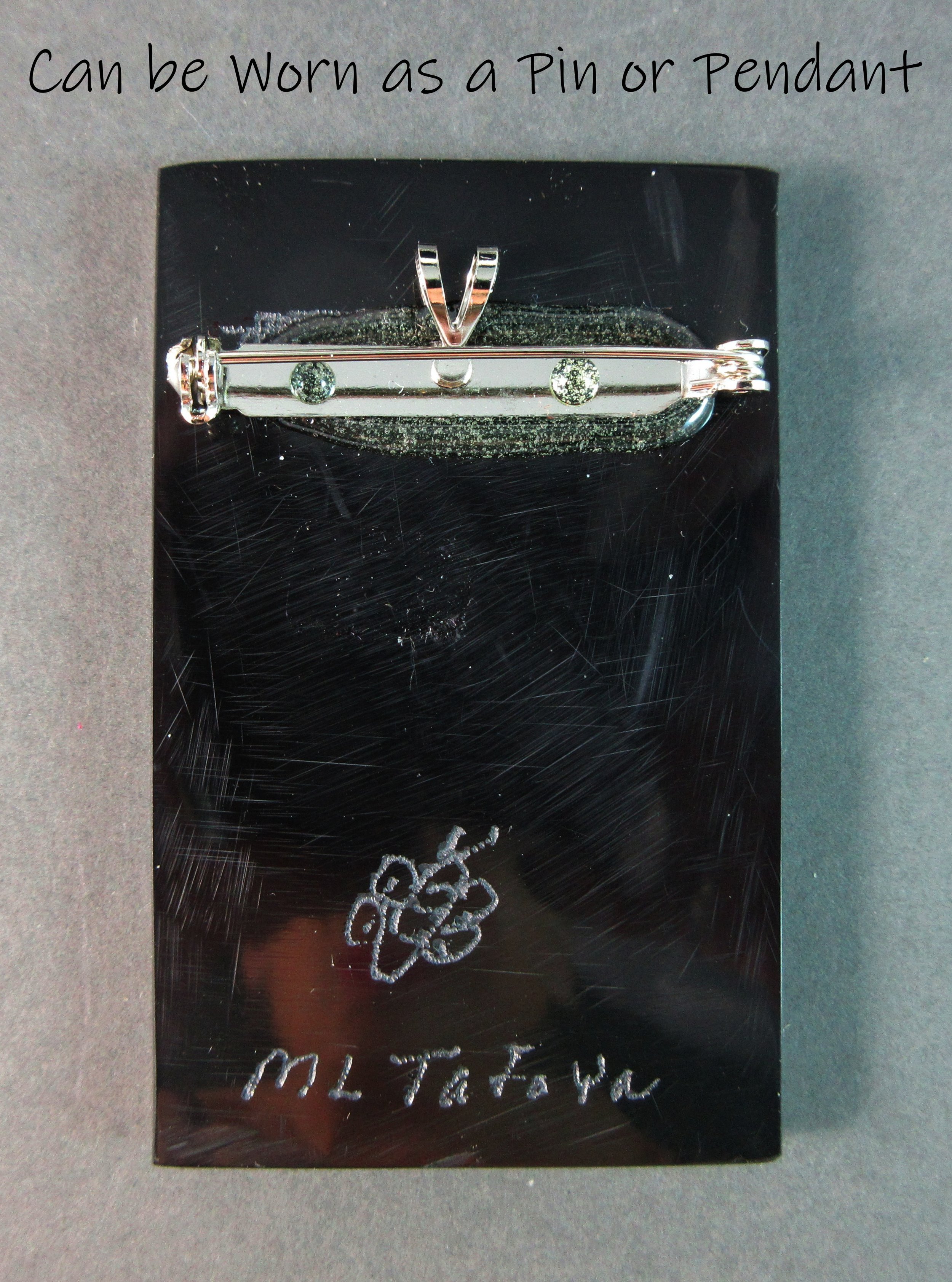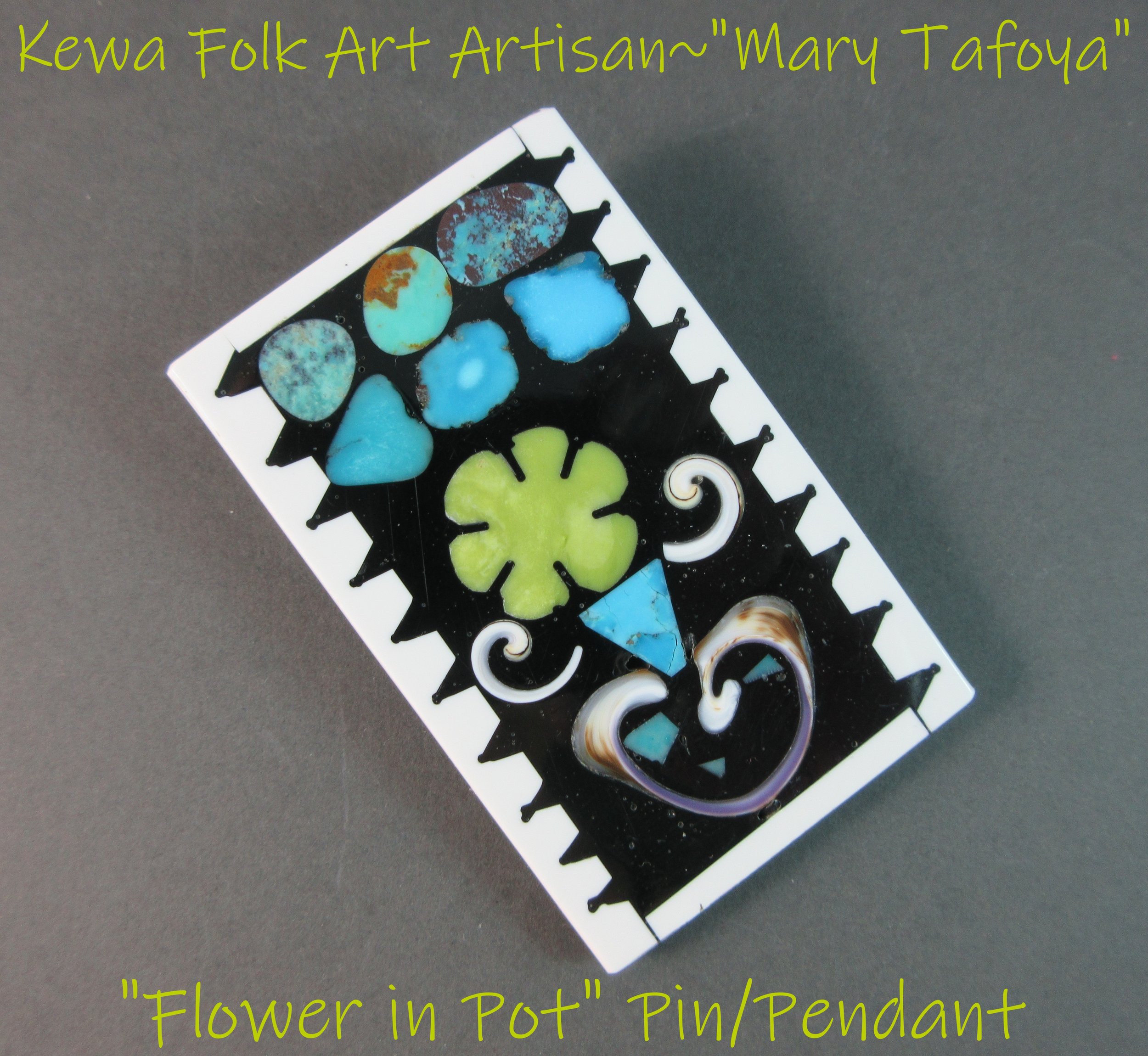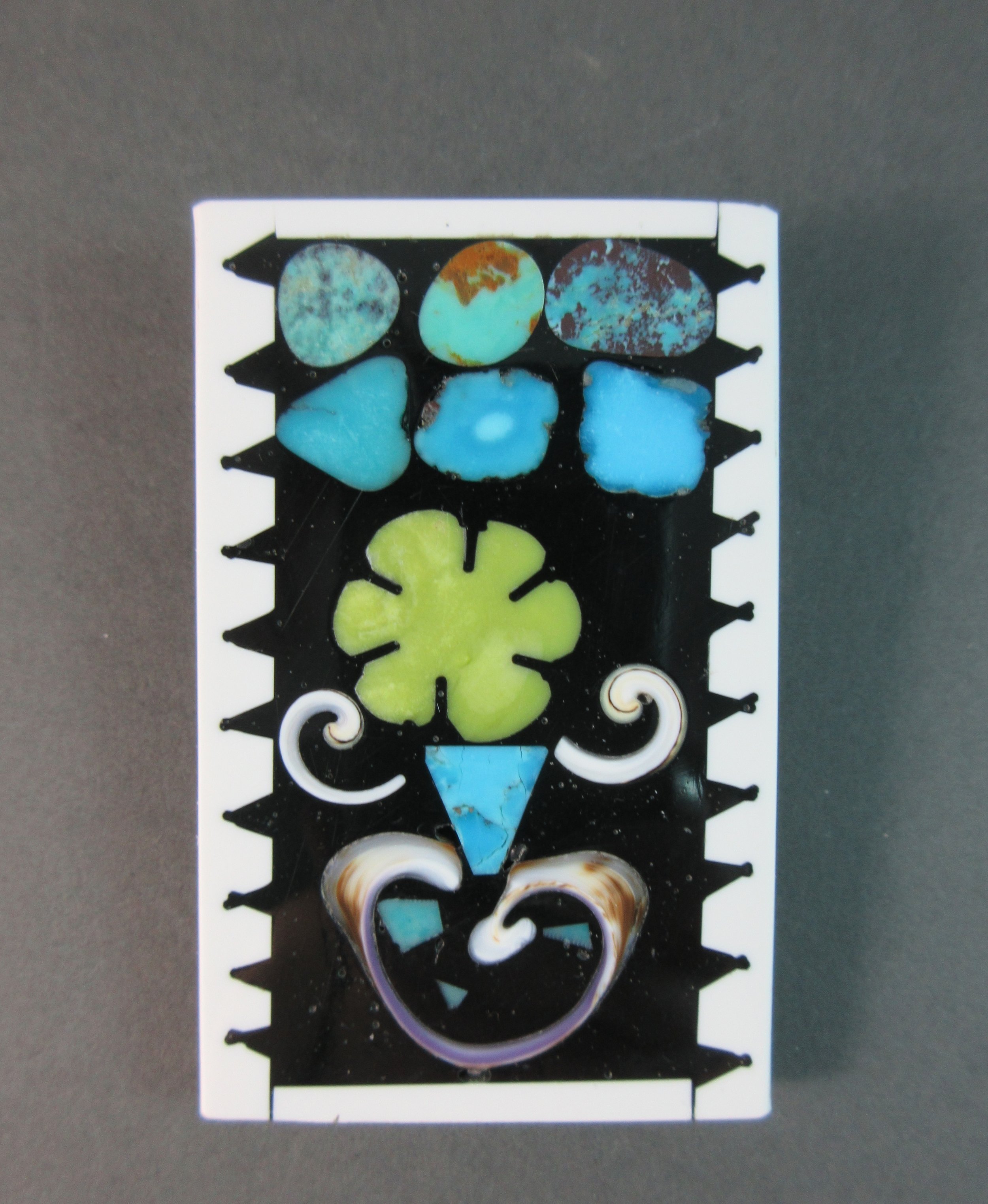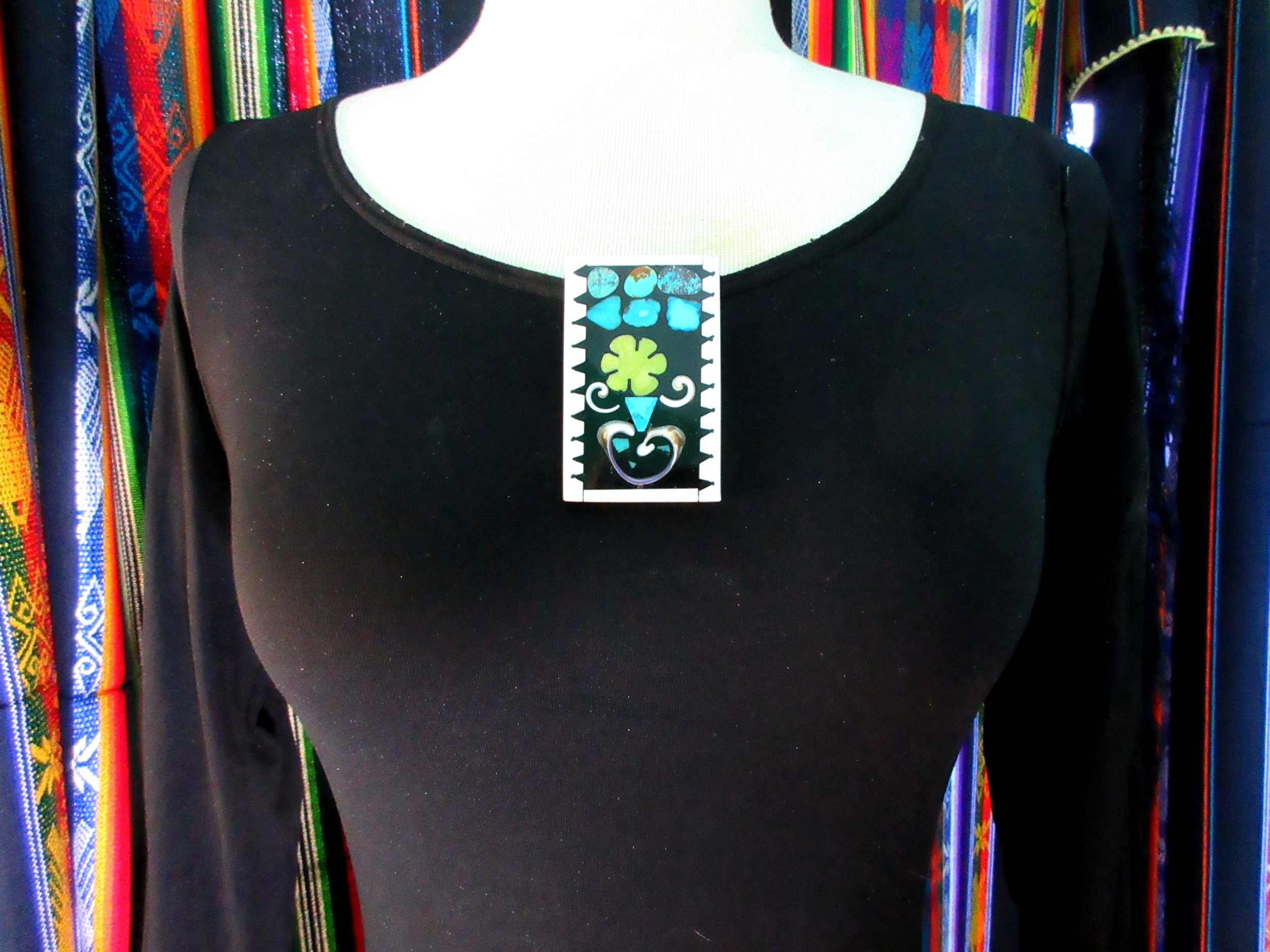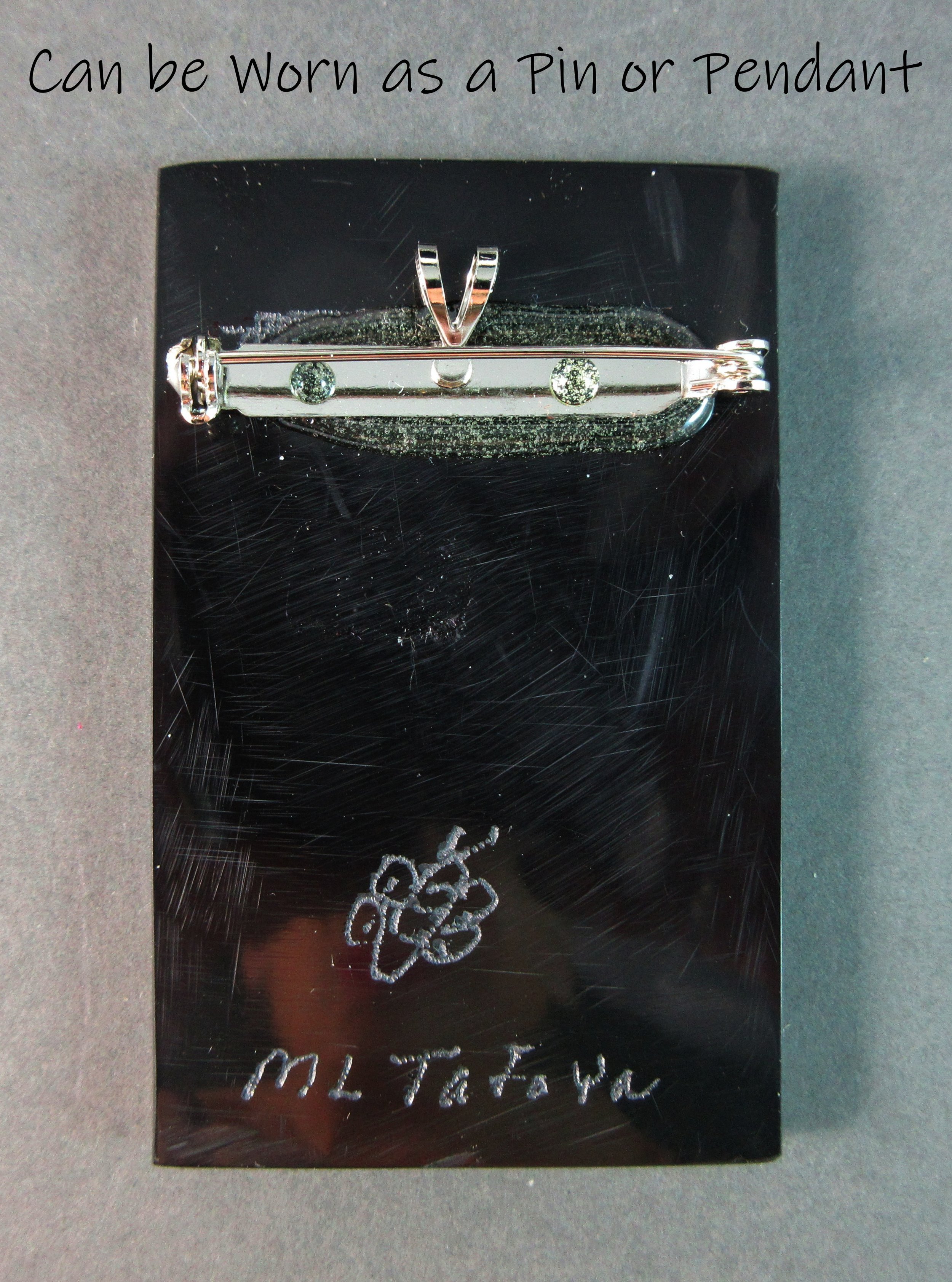 sold out
Kewa Pueblo Artisan ~MARY TAFOYA ~"Single Flower in Pot" With Turquoise Clouds ~Abstract Mosaic ~Wearable Art ~ Pin/ Pendant
DESCRIPTION:
This AMAZING pin,is made by Kewa Pueblo Folk Art artist "Mary Tafoya" who is the epitome of a TRUE ARTIST & never creates 2 pieces the same way!
Taking from the shapes of different cut materials & then placing them here & there,this ended up becoming a One of a Kind~"Single Flower in the Pot" piece of art that is 'framed' with white alabaster! This abstract picturesque piece is made of all hand cut materials that are mosaic inlaid upon a black jet backing.Her 'signature' Conus shell acts as the pot & also the swirly leaves.The flower is hand cut yellow-green Serpentine that she took from the larger piece & then 'sliced' into it,that then created the separated petals. There are irregular cuts of blue turquoise that act as the clouds.
This is a Pin/Pendant & comes with a small bale opening that would accommodate only a fine chain.

A real "Must Have"!!!
ARTIST:Mary Tafoya~Exclusively for Plata de Santa Fe Jewelry
TRIBE: Santo Domingo Pueblo (Kewa Pueblo )
PENDANT MEASUREMENT: 2-3/4" Tall x 1-3/4" Wide
WEIGHT: 1.27 Ounces ( 36.2 Grams)
TURQUOISE: Kingman Turquoise/Nevada Turquoise Mix
OTHER MATERIAL: White Alabaster,Serpentine,Black Jet,Epoxy Shell
BACKING: Black Jet
HALLMARKS:M L TAFOYA with a Butterfly
Comes Boxed.

PLEASE NOTE:
Anything Mary makes is a conversation piece & you can also mix her pieces together,regardless that they may not be the same,since it's the 'look' that's the same & one that ONLY belongs to her!!!
BECAUSE THIS IS MADE WITH HUMAN HANDS & NOT COMMERCIAL MANUFACTURING MACHINES,THERE ARE SLIGHT VARIATIONS.