Ke-Wa~ Folk Art Artist ~MARY TAFOYA~ Hand Cut & Hand Mosaic Flower DOVE ~Pin/Pendant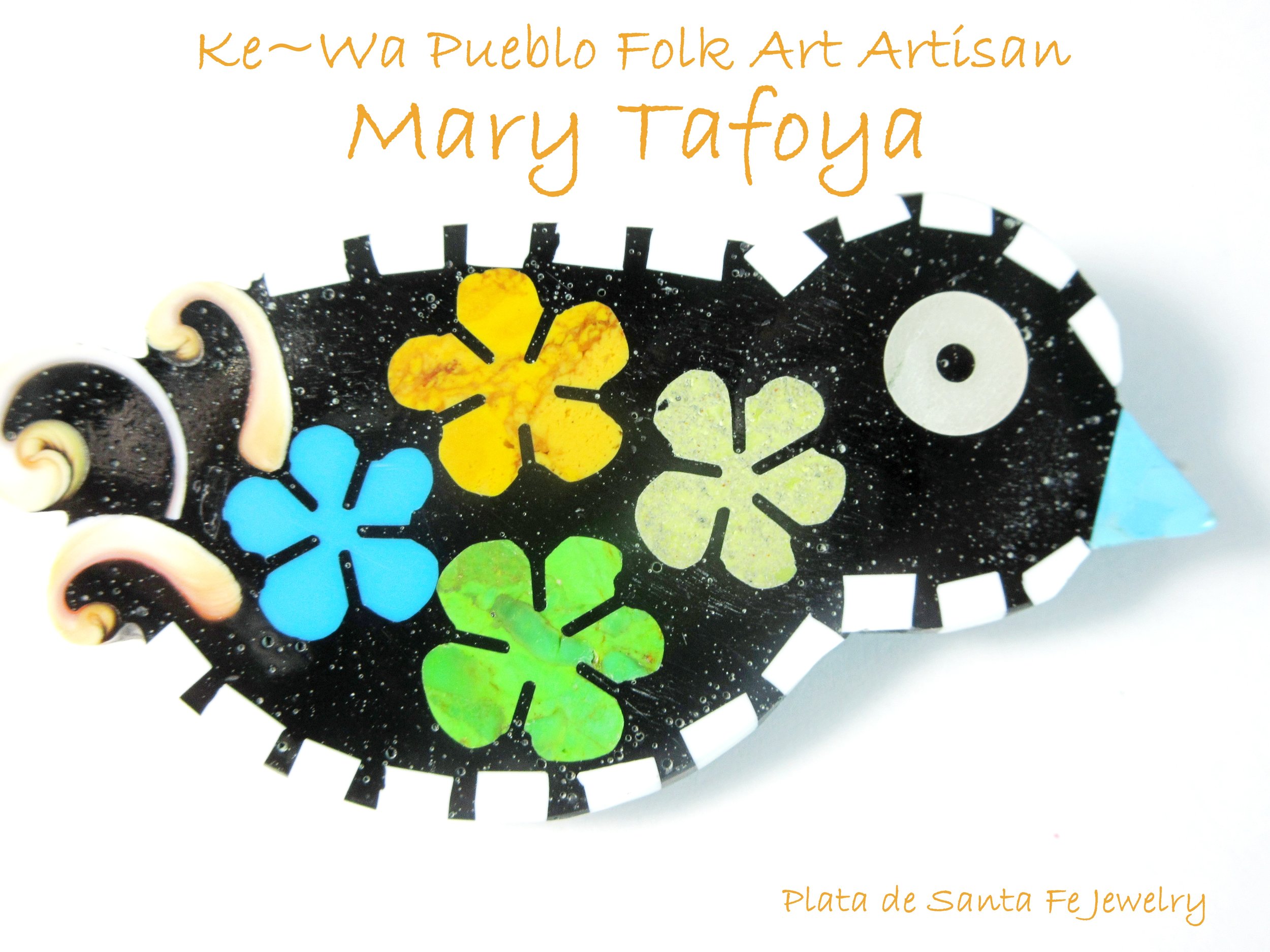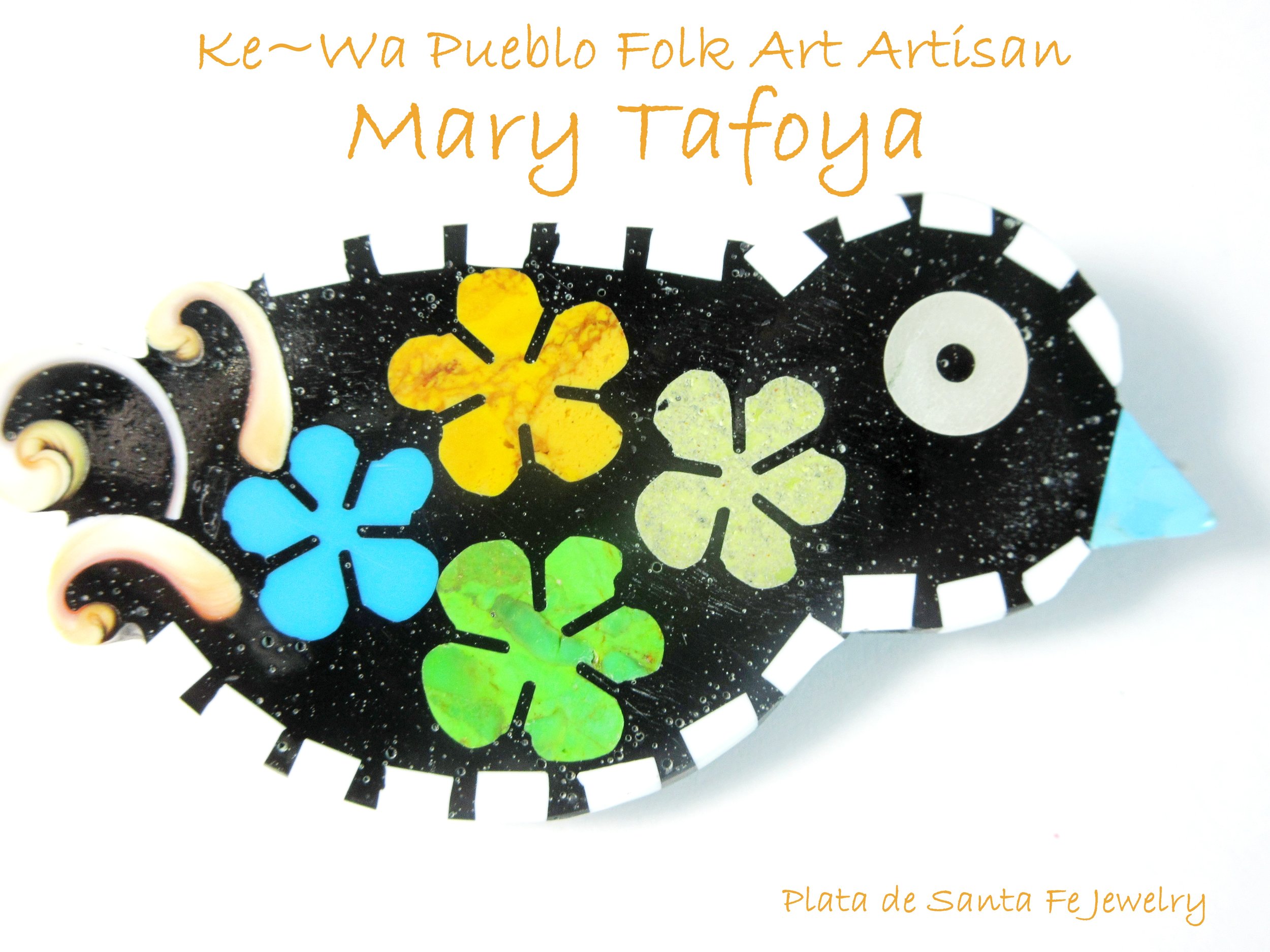 Ke-Wa~ Folk Art Artist ~MARY TAFOYA~ Hand Cut & Hand Mosaic Flower DOVE ~Pin/Pendant
DESCRIPTION:
This fun little Dove can bring a smile to anyone's face that see's it!!
The hand cut flowers in the bird's body are something that is new to Mary & these are the 1st time this style has gone public!! Each are all hand cut,with each petal being sliced out to make the flower..Each are then mosaic inlaid into the black jet backing.He is given a Kingman turquoise beak,has a outline of mosaic inlaid of stark white Alabaster chips & have that "Perfect at being Imperfect" look to them.His tail feathers are made with her signature Conus Shell & his eye is a cut of bone.
It is a pin/pendant,but the bale is only suitable for a tiny chain.Most wear these as pins,rather than using it for a pendant,but the choice is yours!!
This cheerful bird is one of a kind,with no 2 alike!!
* IF YOU PREFER SETS,IN LAST PHOTOS,YOU'LL FIND THE COMPANION NECKLACE,AS WELL AS ANOTHER DOVE NECKLACE & PIN OF HERS!**
DESIGNED & MADE BY ARTIST:Mary Tafoya~Exclusively for Plata de Santa Fe Jewelry
TRIBE: Santo Domingo Pueblo (Kewa)
MEASUREMENTS: 3-1/8" Wide x 1-1/2" Tall
WEIGHT: 24.2 Grams
METAL:Stainless Steel Pin/Pendant
MATERIAL: Kingman Turquoise,Bone,Apple Coral,Gaspeite,Sandstone Serpentine,Conus Shell,Alabaster,Serpentine & Epoxy
BACKING: Black Jet
HALLMARKS:M L TAFOYA with a Butterfly
PLEASE NOTE:
BECAUSE THIS IS MADE WITH HUMAN HANDS & NOT COMMERCIAL MANUFACTURING MACHINES,THERE MAY BE SLIGHT VARIATIONS.