Hand Fabricated 1970's APACHE CROWN DANCER 925 Pin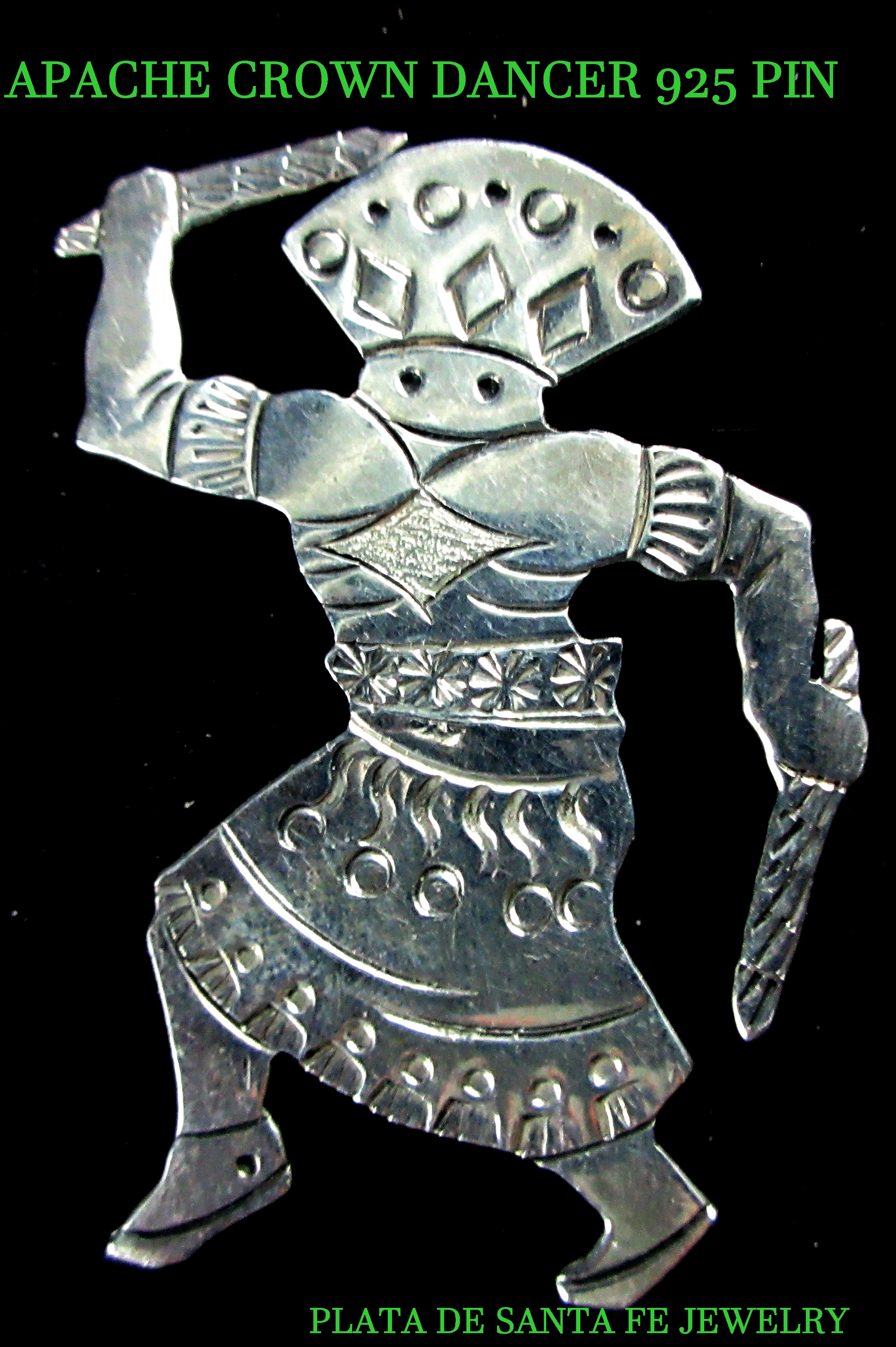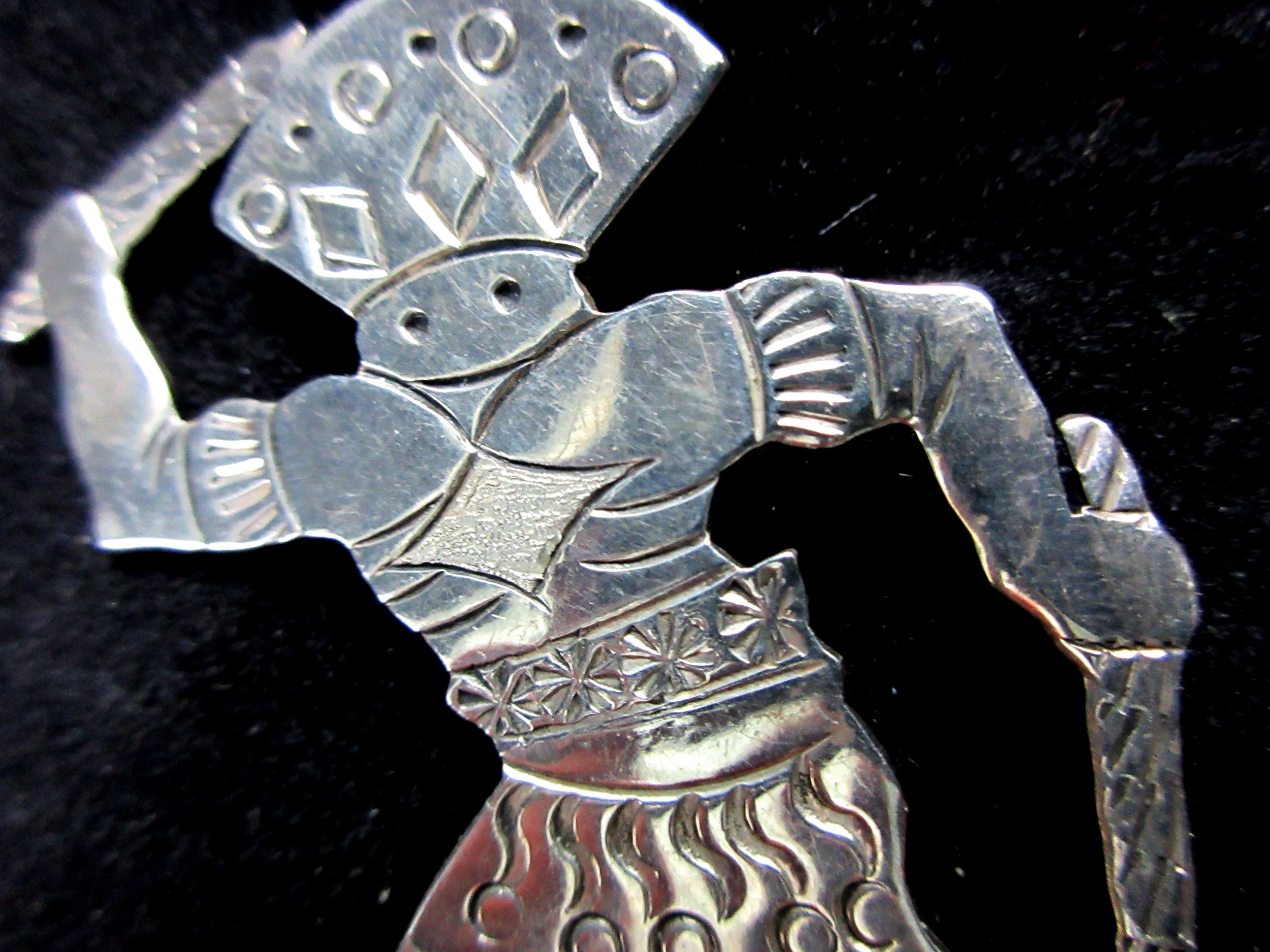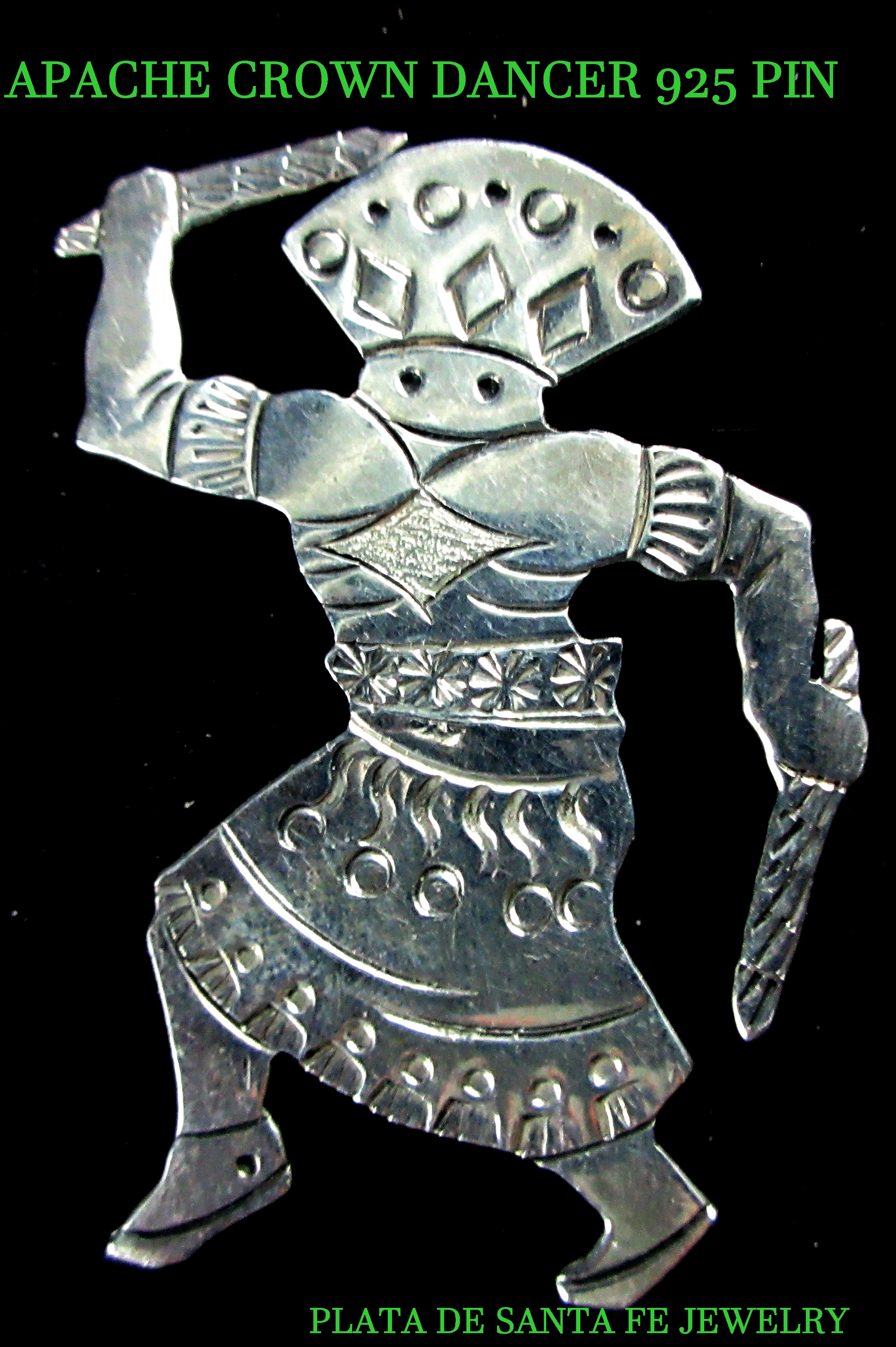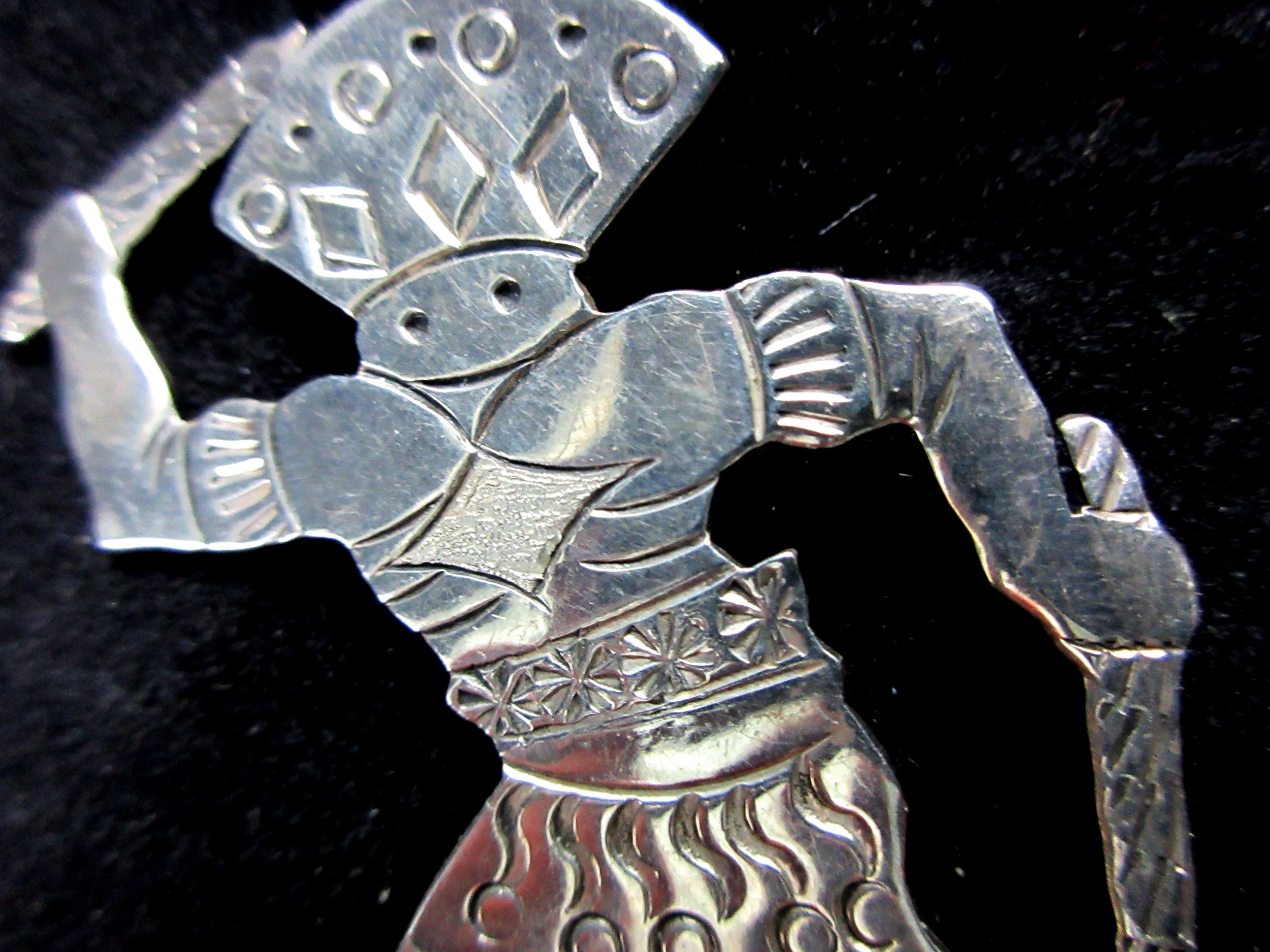 sold out
Hand Fabricated 1970's APACHE CROWN DANCER 925 Pin
This Apache Crown Dancer pin is all hand fabricated & is made with artistic detail,from the crown,to the costume,down to the moccasins & physical muscular detail.
Was made in the 1970's & would be a proud Native American pin to wear,whether on a hat,purse,clothing.
ARTIST: Unable to Read
METAL: Sterling
CONDITION: Well Kept Vintage Pre-Owned Condition/Pin Mechanism works fine!
MEASUREMENTS: 2" TALL X 1-1/2"(At it's widest)
WEIGHT: 11 Grams
HALLMARK:Unable to read symbols/initials~~Sterling
Comes Boxed.