Navajo MARILYN PLATERO 3 Strand 8/10/12 mm Navajo Pearl 925 Santa Fe Necklace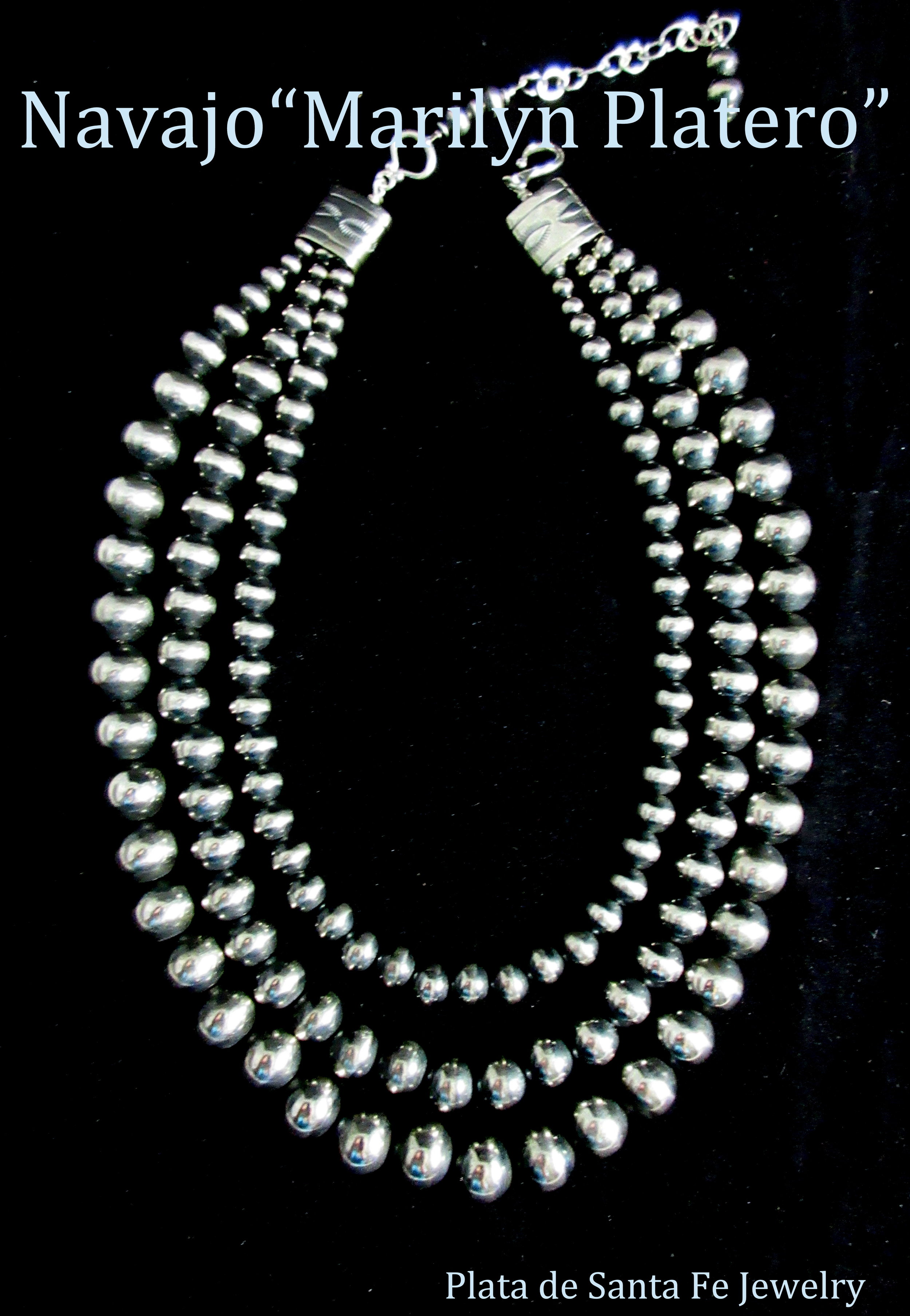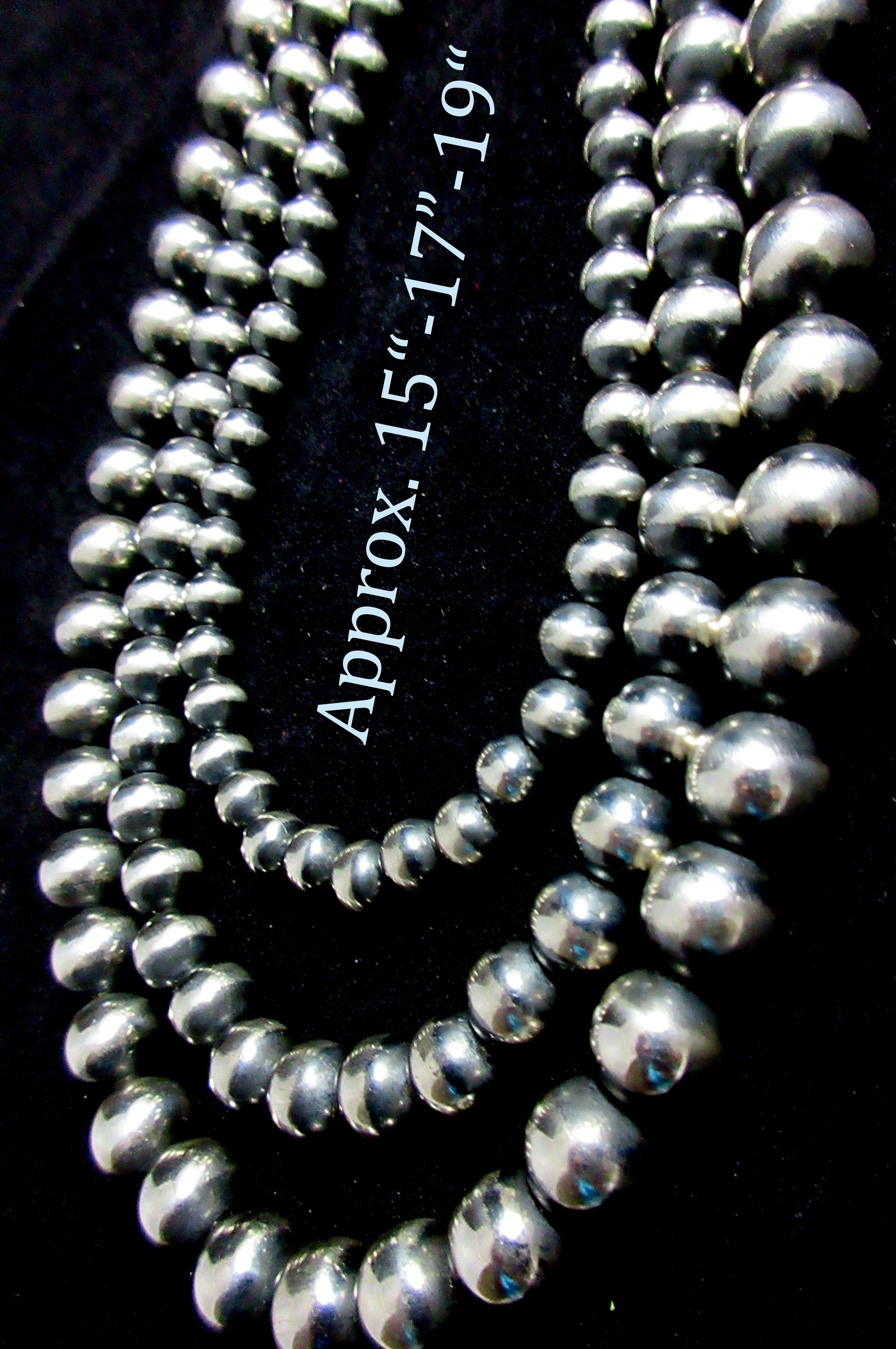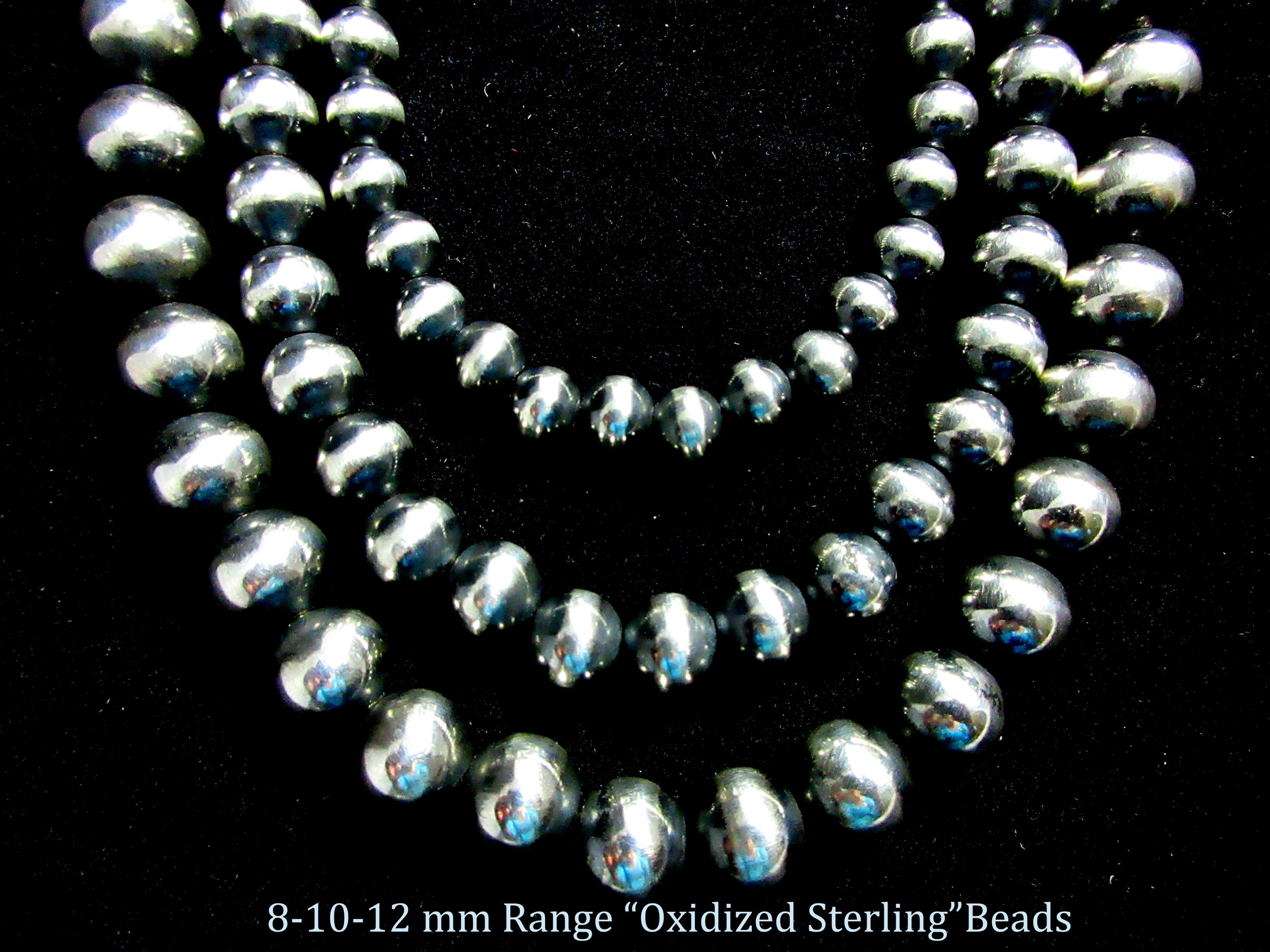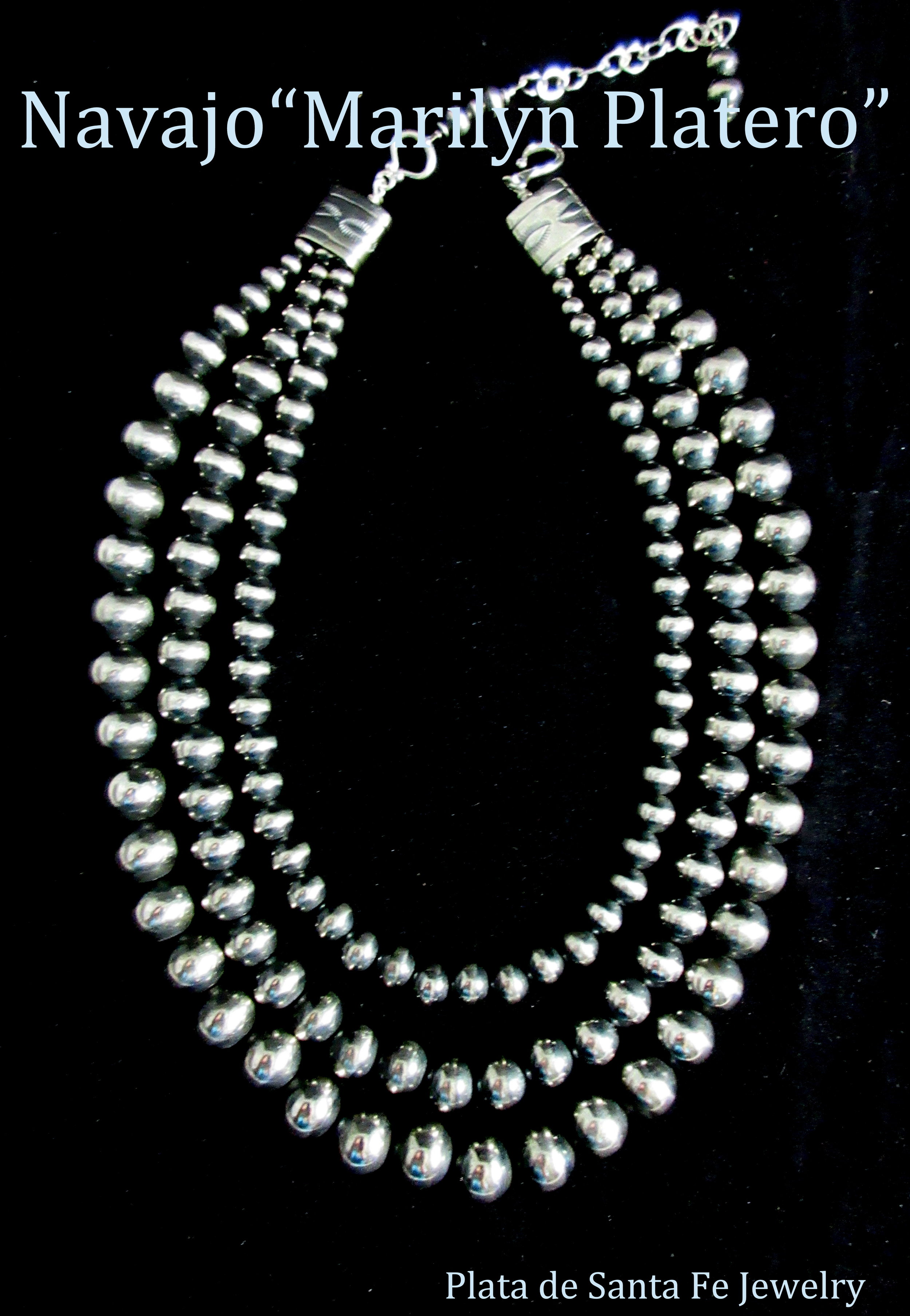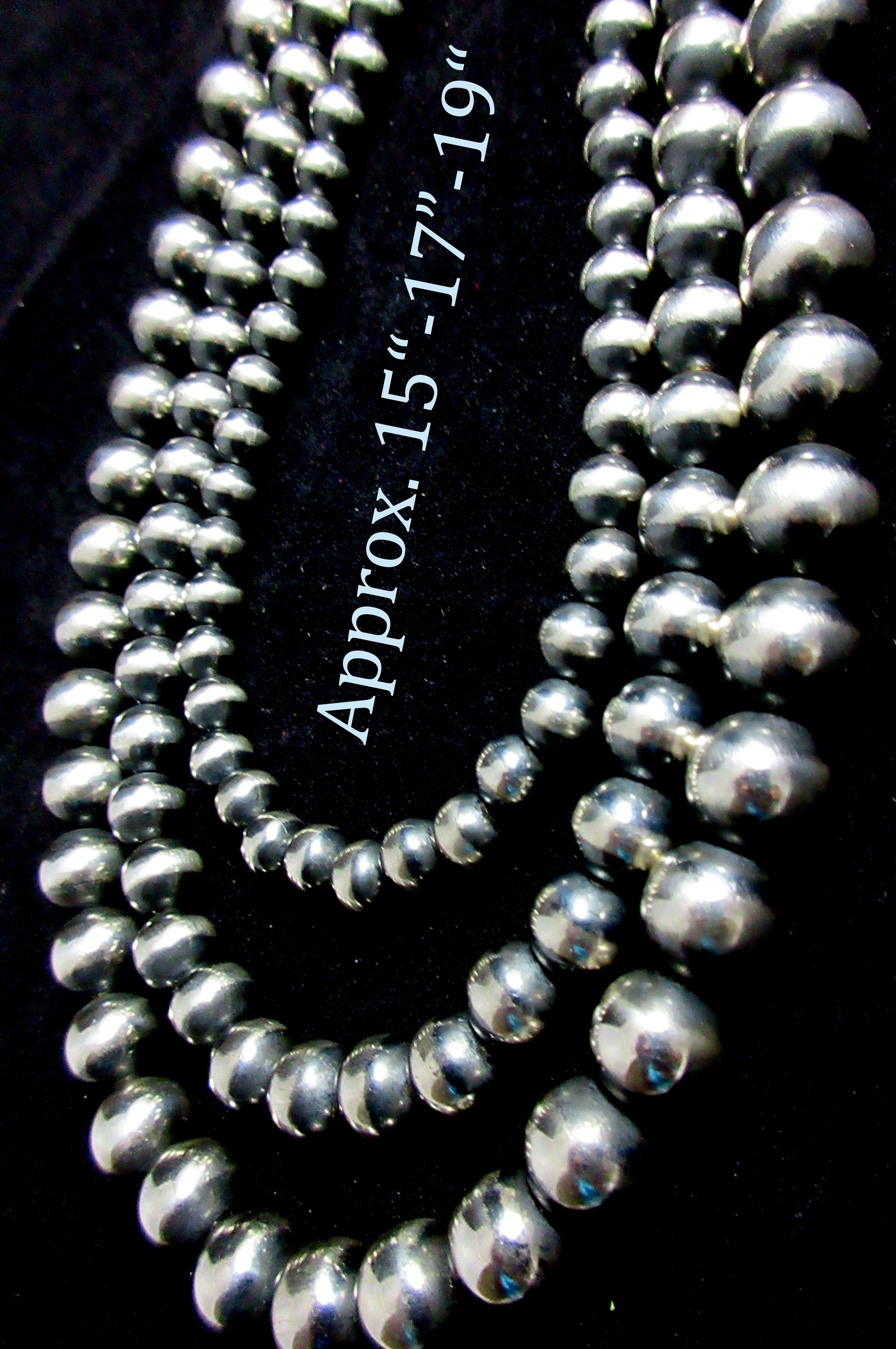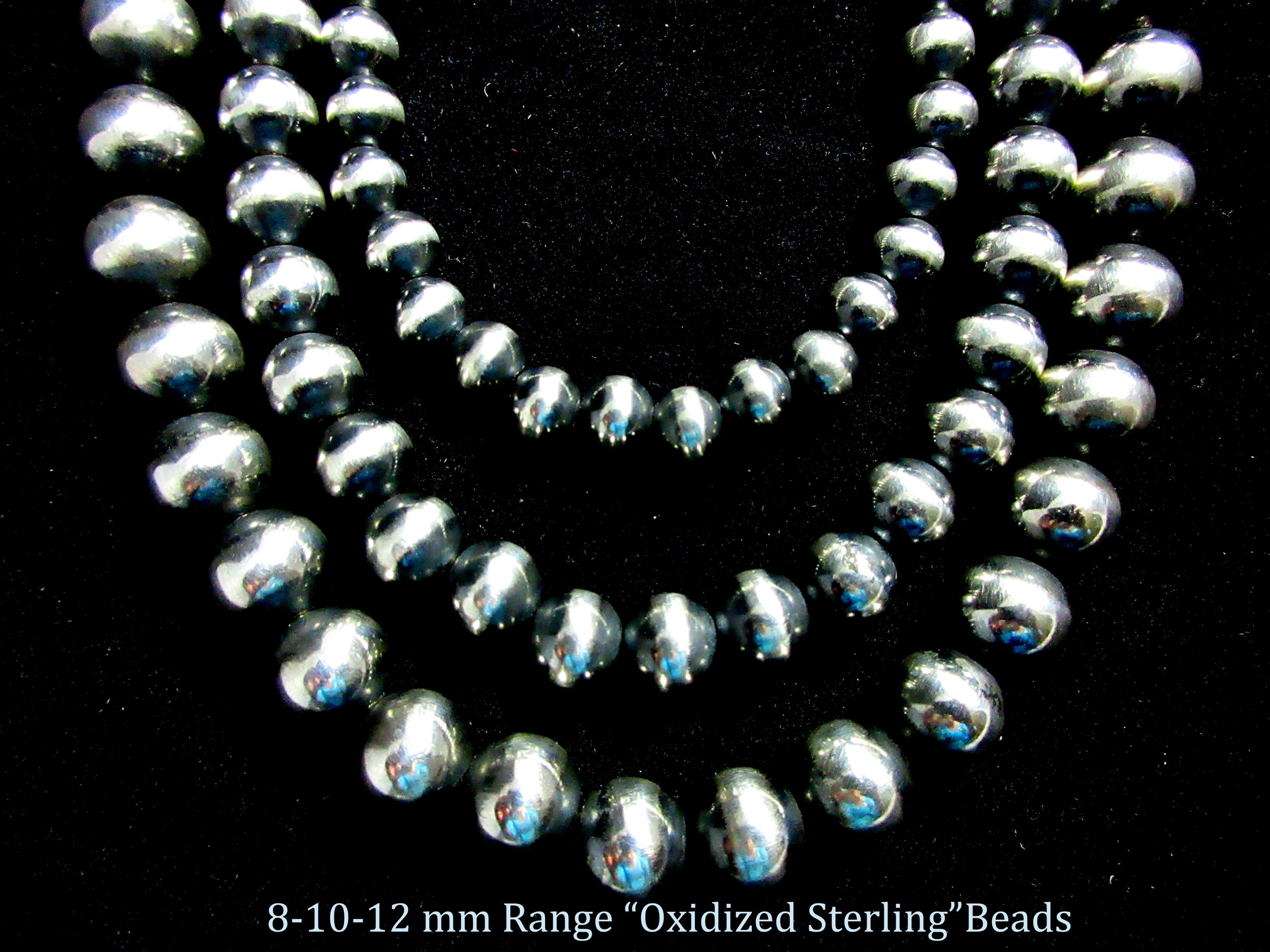 Navajo MARILYN PLATERO 3 Strand 8/10/12 mm Navajo Pearl 925 Santa Fe Necklace
No southwest jewelry collection is complete without some strands of oxidized sterling Navajo Pearls!
Whether it's the look of Santa Fe you love or just the beauty of sterling,these beaded gems can be worn anywhere in the world & with any cowgirl outfit or office attire.They're an extremely versatile type necklace & you may find yourself wearing them a lot,since they go with literally anything!
They are super classy & what I love about Marilyn's beads is the fact that the center is left polished,while only by the hole of the beads is oxidized.Personally,it gives them a more contemporary, look to a traditional Native bead.
These are a graduated 3 strand necklace made of of 8,10,12 mm beads.The cones are made by another Navajo favorite"Geneveve Apachito".
A non-detachable,wearable 2-1/2" long extender with some Navajo Pearl bead drops, can be used to drop the length if you need or want to wear it longer.It gives more class to the necklace & not just a chain hanging from the back of your neck!
Made by Navajo & bead pro,MARILYN PLATERO who hails from To'hajiilee,NM ,just west of ABQ. & makes ABQ,NM.her home.
ARTIST:Marilyn Platero(Beads) Geneveve Apachito(Cones)
TRIBE: Navajo
MEASUREMENT: 15"/17"/19"Long(Approximate because of curvature~Measured without extender)
WEIGHT:4.5 Ounces
AGE: New with a vintage look
METAL:Sterling
METAL FINISH:Oxidized/High Shine Center
BEAD SIZE: 8 mm~10mm~12 mm Range
SHAPE:Round
STYLE:Navajo/Santa Fe Pearls
HALLMARK:Geneveve .A/Sterling(Cones) No ability for Marilyn to sign Beads(Guaranteed hers)