Navajo MARILYN PLATERO Chunky Bold 3 Strand (12,14,16 mm) Navajo Santa Fe Pearl 925 Powerhouse Necklace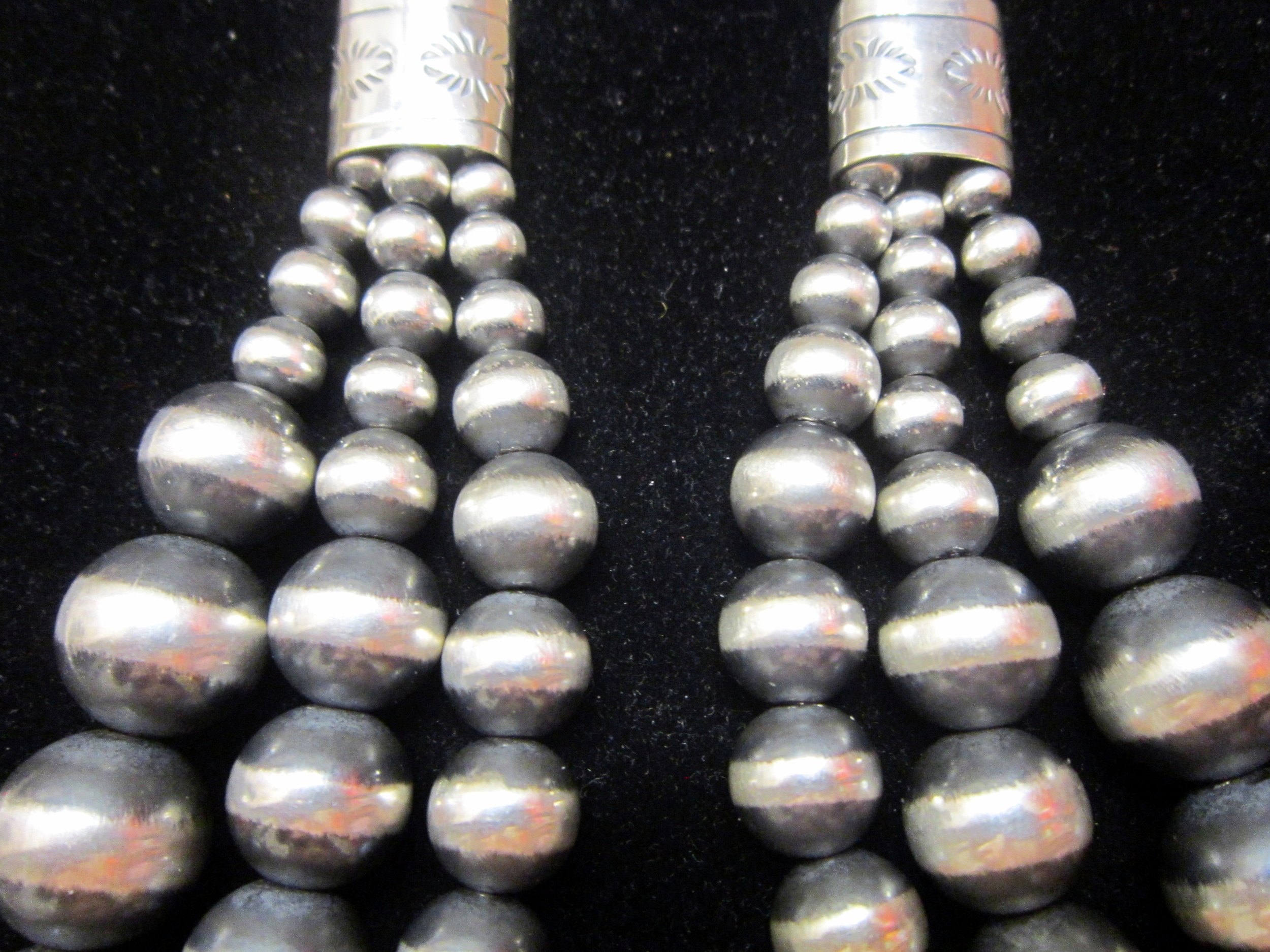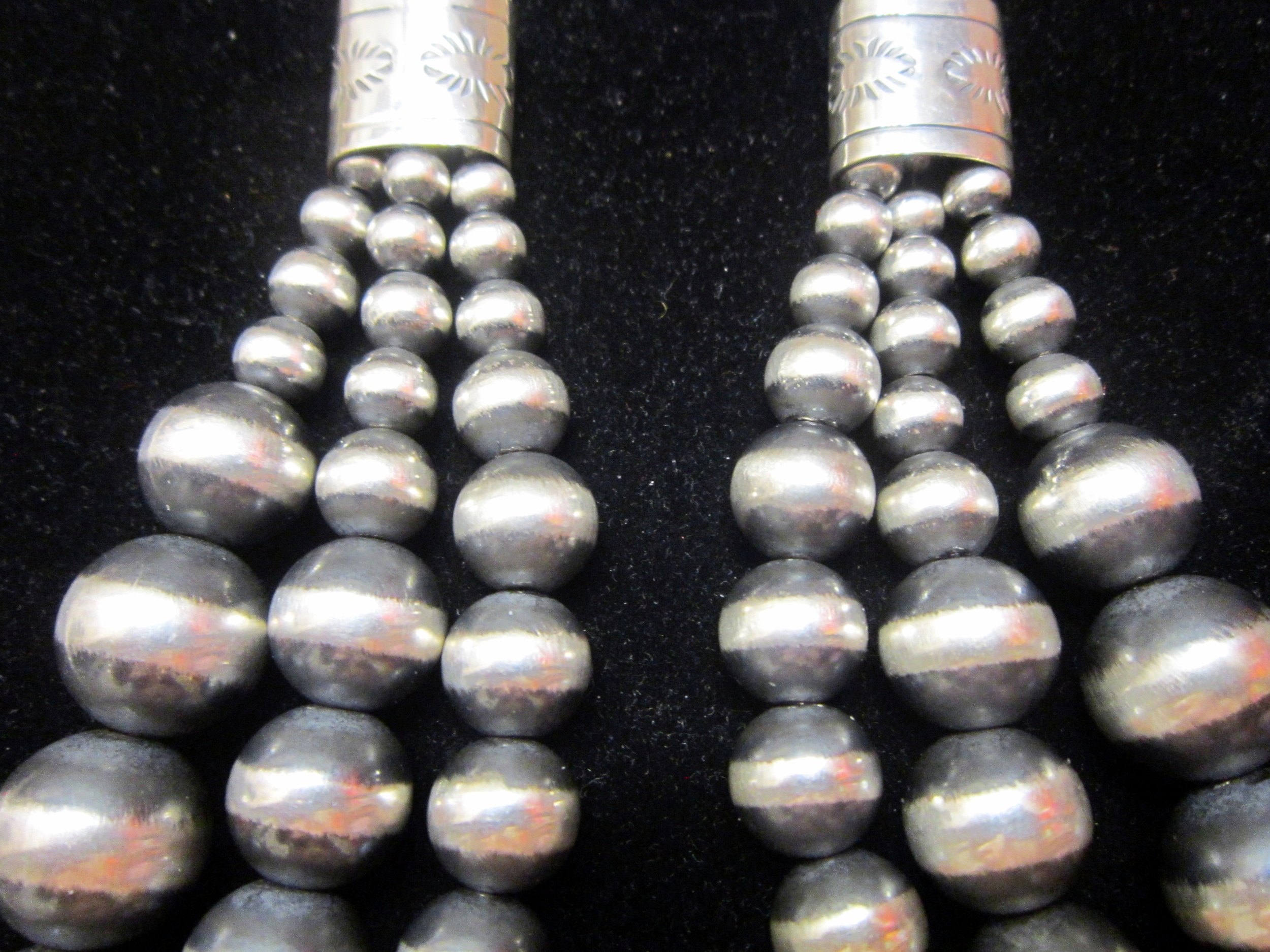 Navajo MARILYN PLATERO Chunky Bold 3 Strand (12,14,16 mm) Navajo Santa Fe Pearl 925 Powerhouse Necklace
Made by Navajo & bead pro,MARILYN PLATERO who hails from To'hajiilee,NM ,just west of ABQ. & makes ABQ,NM.her home.She is apart of the well known Platero family,with the highly collectible jeweler,Vincent Platero for one.
Navajo Pearls are a "Must-Have" to any collection & the look you get with these, you can wear with a Native American jewelry collection or Non~Native!! They go, literally with everything..The look is universal & they will look as good in Santa Fe,Arizona,Durango or Dallas,as they will in Iowa,Philly,Wisconsin!
They are classy & super sophisticated & truly a "Powerhouse" necklace!! I honestly can't say enough,about how wonderful these dress any wardrobe up!
What is so appealing about these,is not only their super bold & chunky size,but the look they have. They are given a look as if they could be vintage & the contrasts between light & dark,give these the most striking look.
The cones are accented by hand stamp work.They come with an attractive attached extender that is just over 2~3/4 " long,so you can wear it higher or drop it lower,since you can put the hook anywhere within the chain.This helps to give a little bit more versatility & also,fits more neck sizes..The extender is one that will look good in back,as the necklace in front!
Wear these anytime,anywhere,with anything,but mostly,when you want to impress!!
ARTIST: Marilyn Platero
ARTIST CONES: Geneva Apachito
TRIBE:Navajo (Both Artists)
METAL: Sterling
METAL FINISH:Polished Center/Oxidized by hole
MEASUREMENTS: 15" Range (12 mm Range-inner strand )
17" Range ( 14 mm Range-Middle strand )
19" Range(16 mm-Outer,longest Strand
CONE MEASUREMENT: 3/4" X 7/8"
WEIGHT:6.7 OUNCES
CLOSURE:Hook & Eye