Kewa Pueblo Folk Art Artisan~MARY TAFOYA ~Whimsical / Jovial ~Multi Color Mosaic Pendant with Bright Blue Kingman Turquoise Heishi Necklace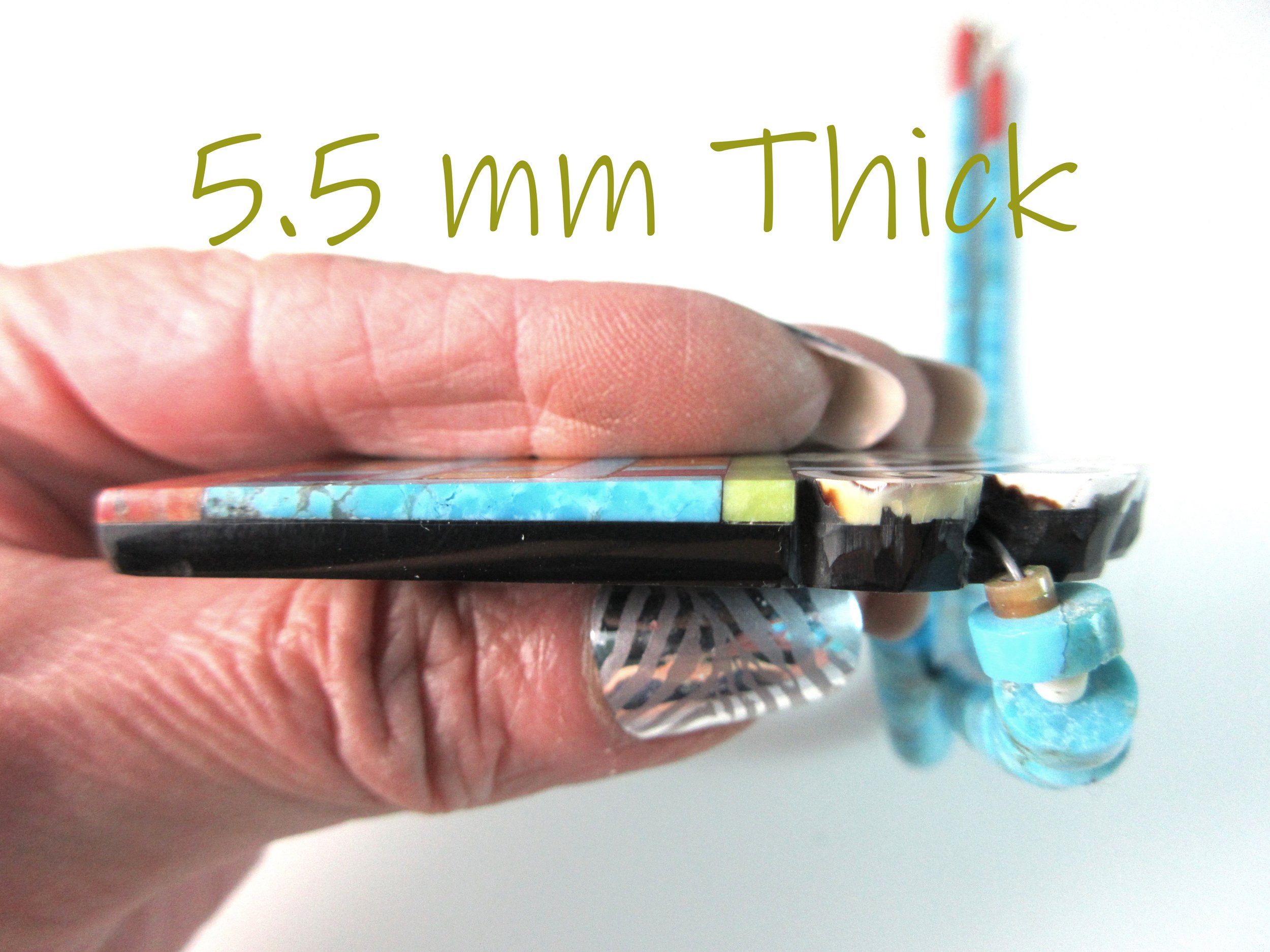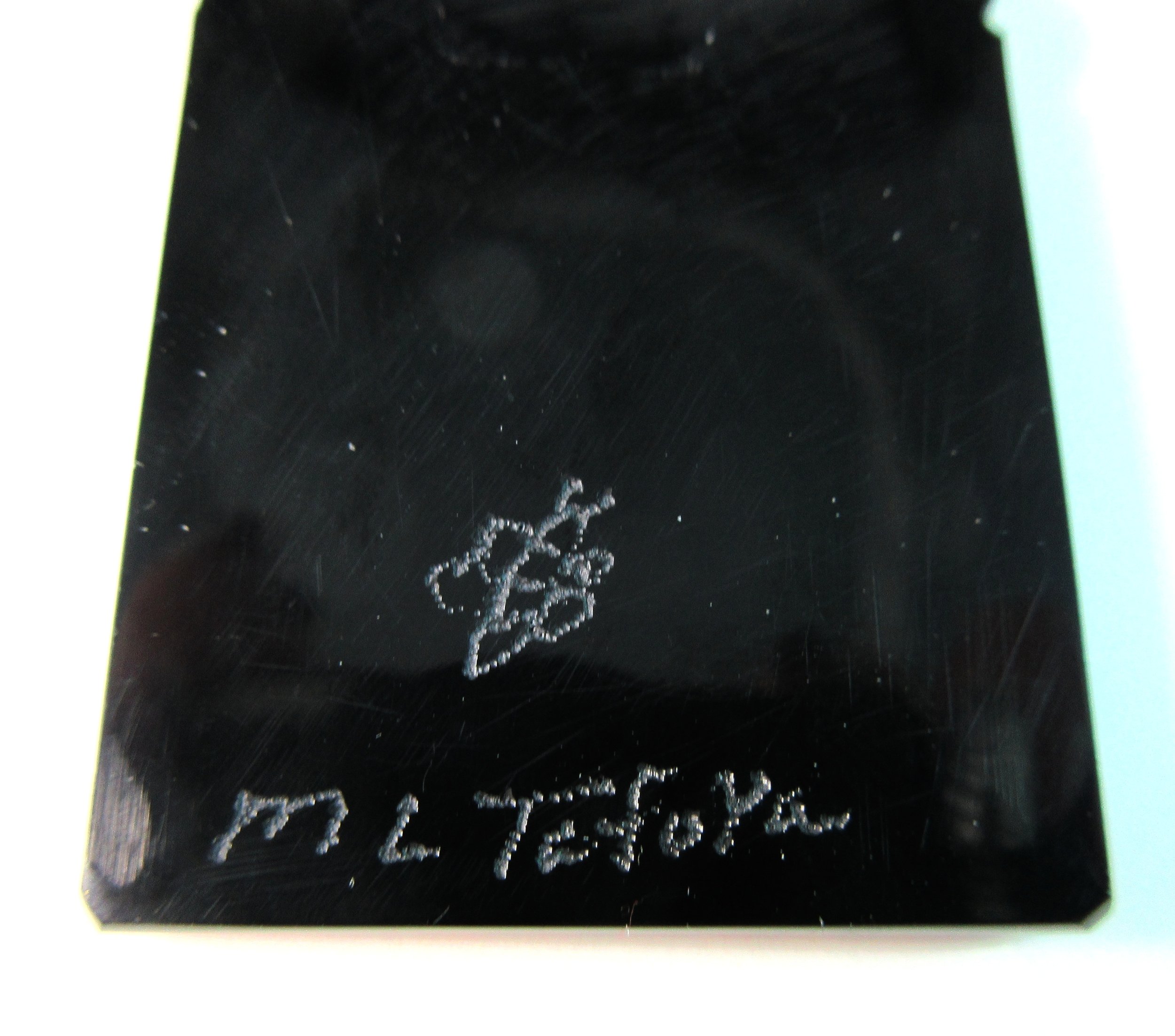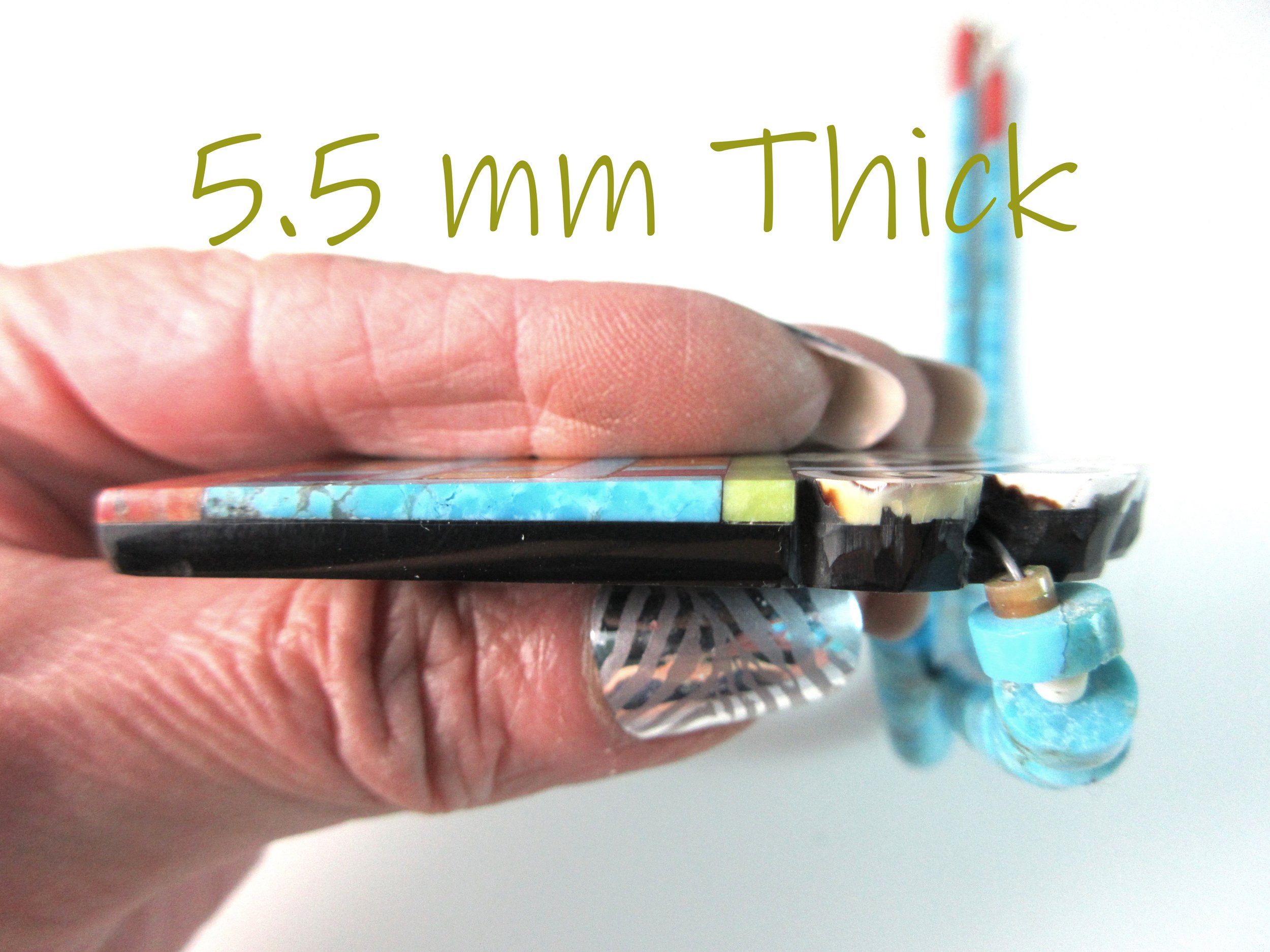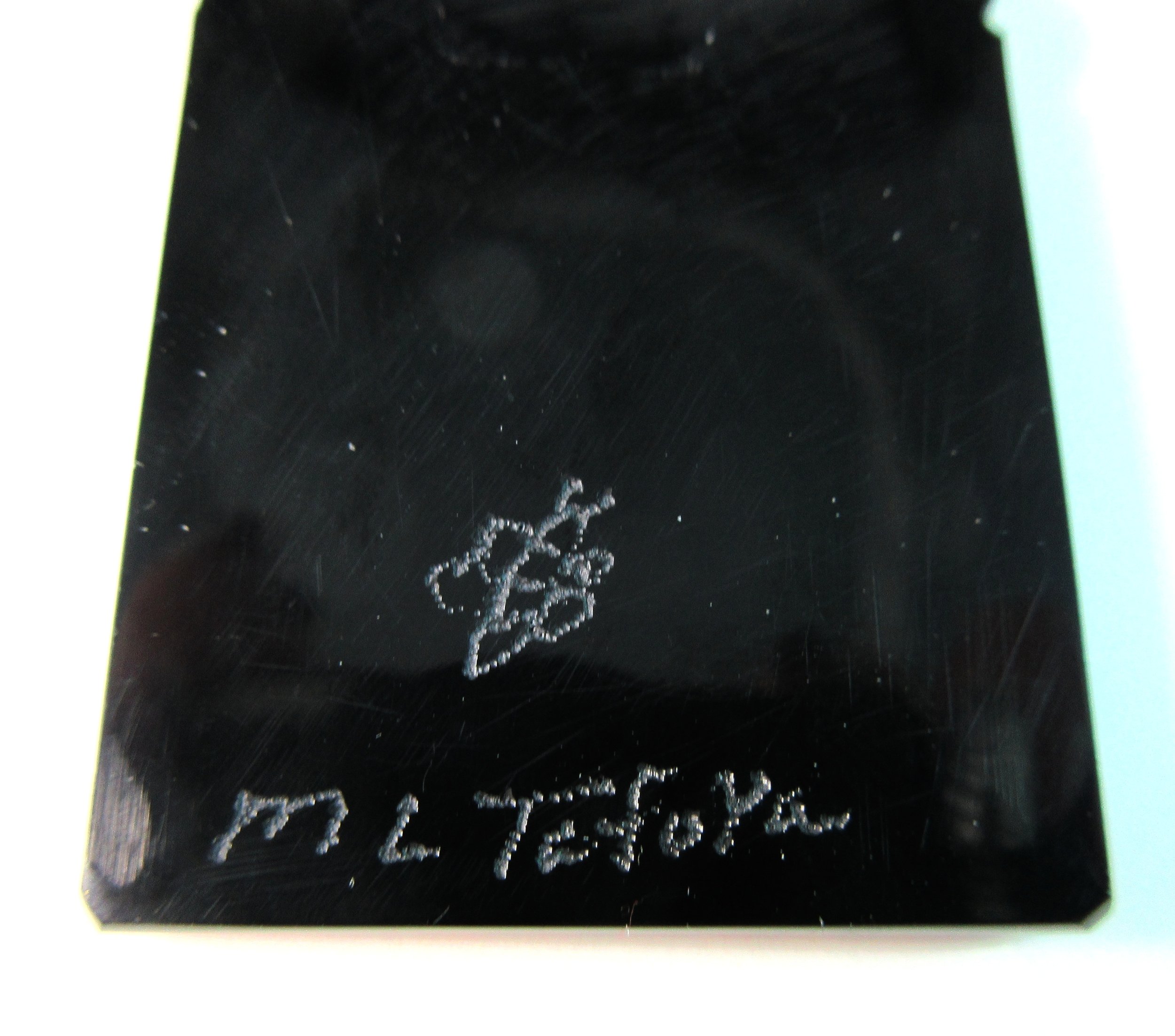 Kewa Pueblo Folk Art Artisan~MARY TAFOYA ~Whimsical / Jovial ~Multi Color Mosaic Pendant with Bright Blue Kingman Turquoise Heishi Necklace
** TO LEARN ABOUT MARY,PLEASE CLICK ON THE DROP DOWN UNDER"ABOUT THE ARTIST" DESCRIPTION:
Extremely vibrant in color,this necklace is on the smaller scale compared to some of Mary's other pieces..The color of the turquoise is cheerful & no doubt,can brighten up any dreary day!

This unique necklace is special because each stone/shell,as well as the heishi is literally all hand cut by "Eye & Feel",with no use of calipers to measure! The dominant color in this necklace is turquoise,with brightly colored materials in the pendant part.Using a channel mosaic inlaid technique,this is made with irregular cuts of material,that gives this a very funky,hand made feel.Mary's 'signature' swirly Conus shell gives the top a scalloped feel.The cream colored flower is a fairly new technique she recently started doing by 'slicing'into the material that when she then goes to cut it,it creates the petals for the flower! All the material's are mosaic inlaid a top of a black jet backing.

The bright blue Kingman turquoise heishi is totally hand cut & then rounded off into little round disks by Mary's husband Lorenzo,who hand drills each & every hole for their daughter, then to string for the necklace! Lorenzo shows his skill,by the smoothness the beads have when you run your hand down the strands.This takes skill & experience to be this good!A sterling hook & eye act as the closure.Pendant is non-detachable.

This has just enough bold statement & no doubt, will 'shine' on the anyone who wears it!!!
ARTIST:Mary Tafoya Exclusively made for Plata de Santa Fe Jewelry
TRIBE: Santo Domingo Pueblo~Ke-Wa
PENDANT MEASUREMENTS: 2-1/2" x 1-1/2"(Non-Removable)
WEIGHT:.1.8 Ounces (50 Grams)
WEARABLE LENGTH: 21" (Without Pendant)
METAL: Sterling Silver Hook & Eye
HEISHI: Kingman Turquoise & Apple Coral

MATERIAL:
Black: Black Jet
Shell:Conus (Swirl)
Ivory Color Flower:Bone
Green: Nevada Turquoise
Vivid Green: Dyed Gaspeite
Blue: Kingman Turquoise
Navy Color: Alunite
Orange Red: Apple Coral
Yellow Green : Serpentine
Blue: Kingman Turquoise
Purple: Dyed Turquoise
Brown Yellow: Sanstone Serpentine

STRUNG ON: Foxtail
TECHNIQUES: Slicing Stone & shell from whole material,cutting material,Drilling Each Hole,polishing,Stone mosaic,hand cut heishi(Time Consuming)Stringing
HALLMARKS:M L TAFOYA (with Butterfly)
Comes boxed & ready for gift giving!!
~~~~~~~~~~~~~~~~~~~~~~~~~~~
PLEASE NOTE:
Anything Mary makes is a conversation piece & you can also mix her pieces together,regardless that they may not be the same,since it's the 'look' that matches!
PLEASE NOTE:
BECAUSE THIS IS MADE WITH HUMAN HANDS & NOT COMMERCIAL MANUFACTURING MACHINES,THERE MAY BE SLIGHT VARIATIONS.