FEDERICO JIMENEZ Abalone Sleeping Beauty Turquoise 925 Necklace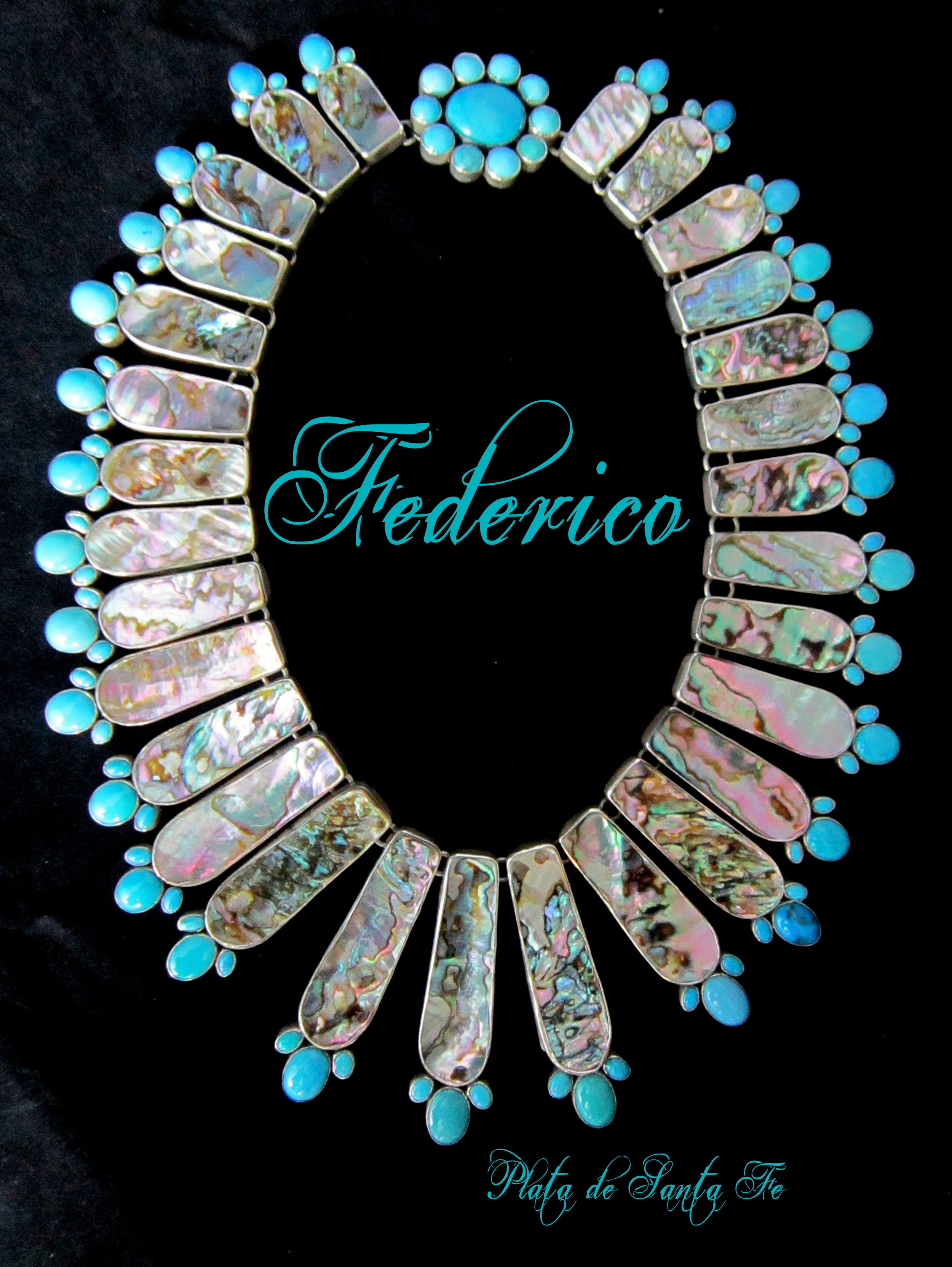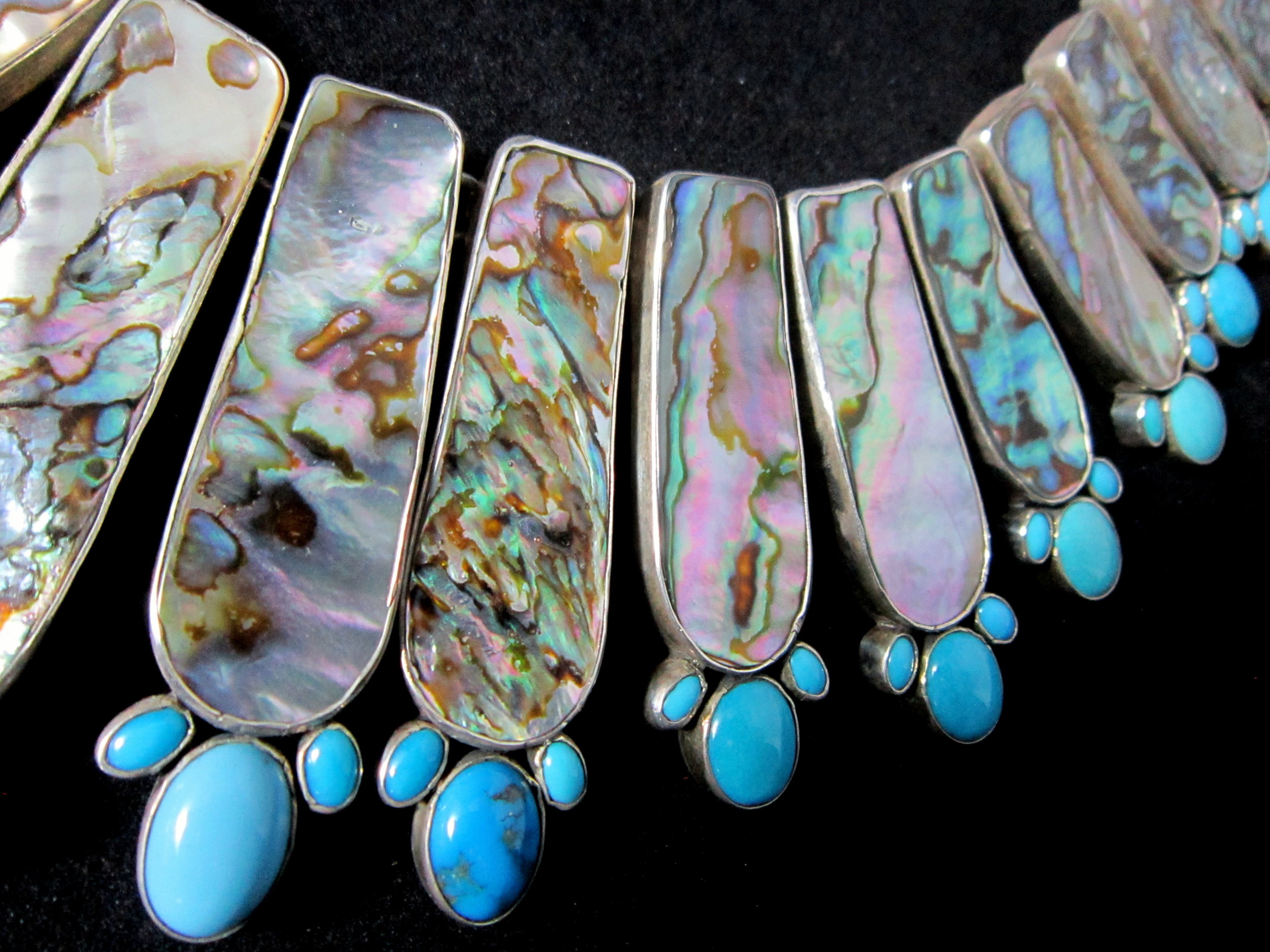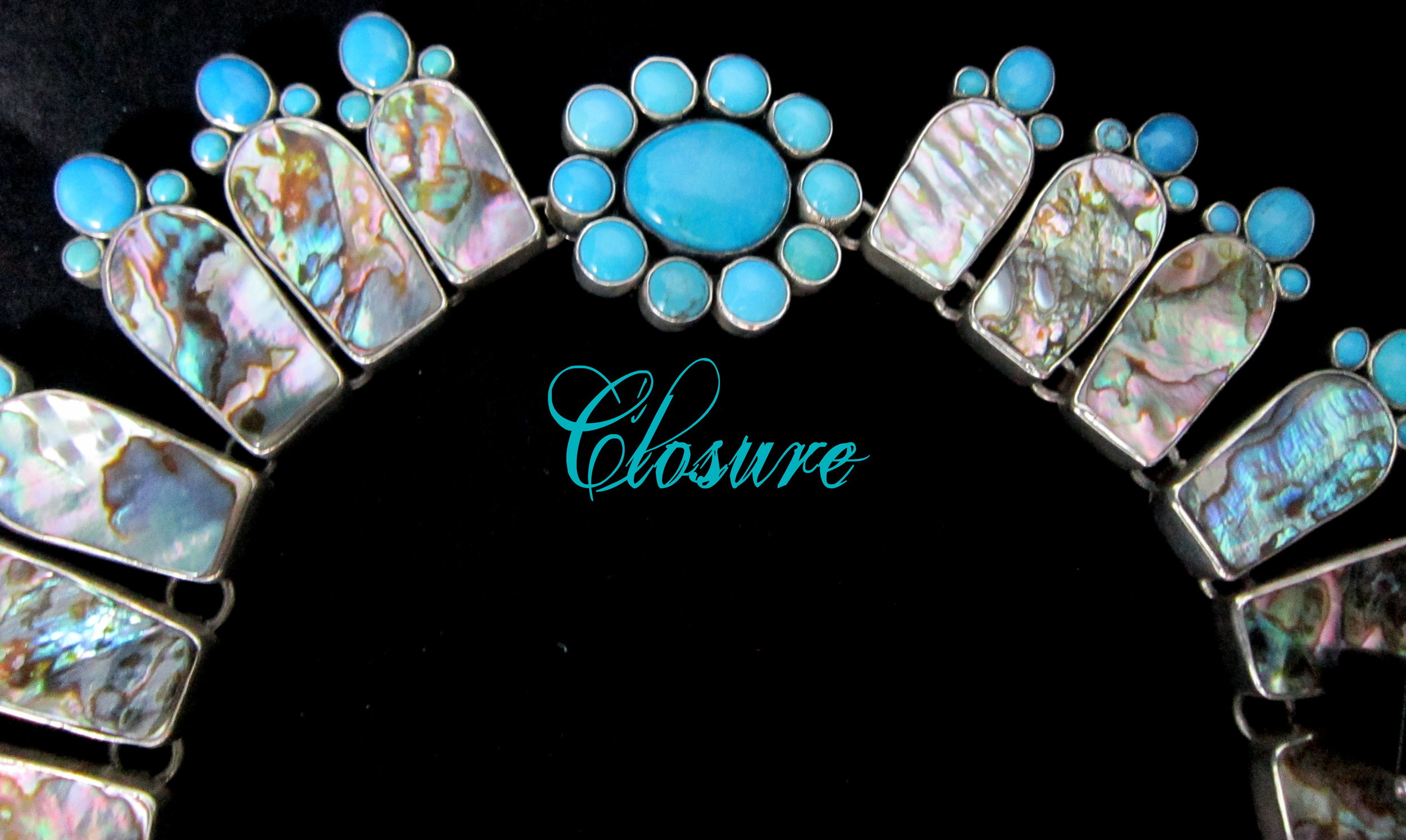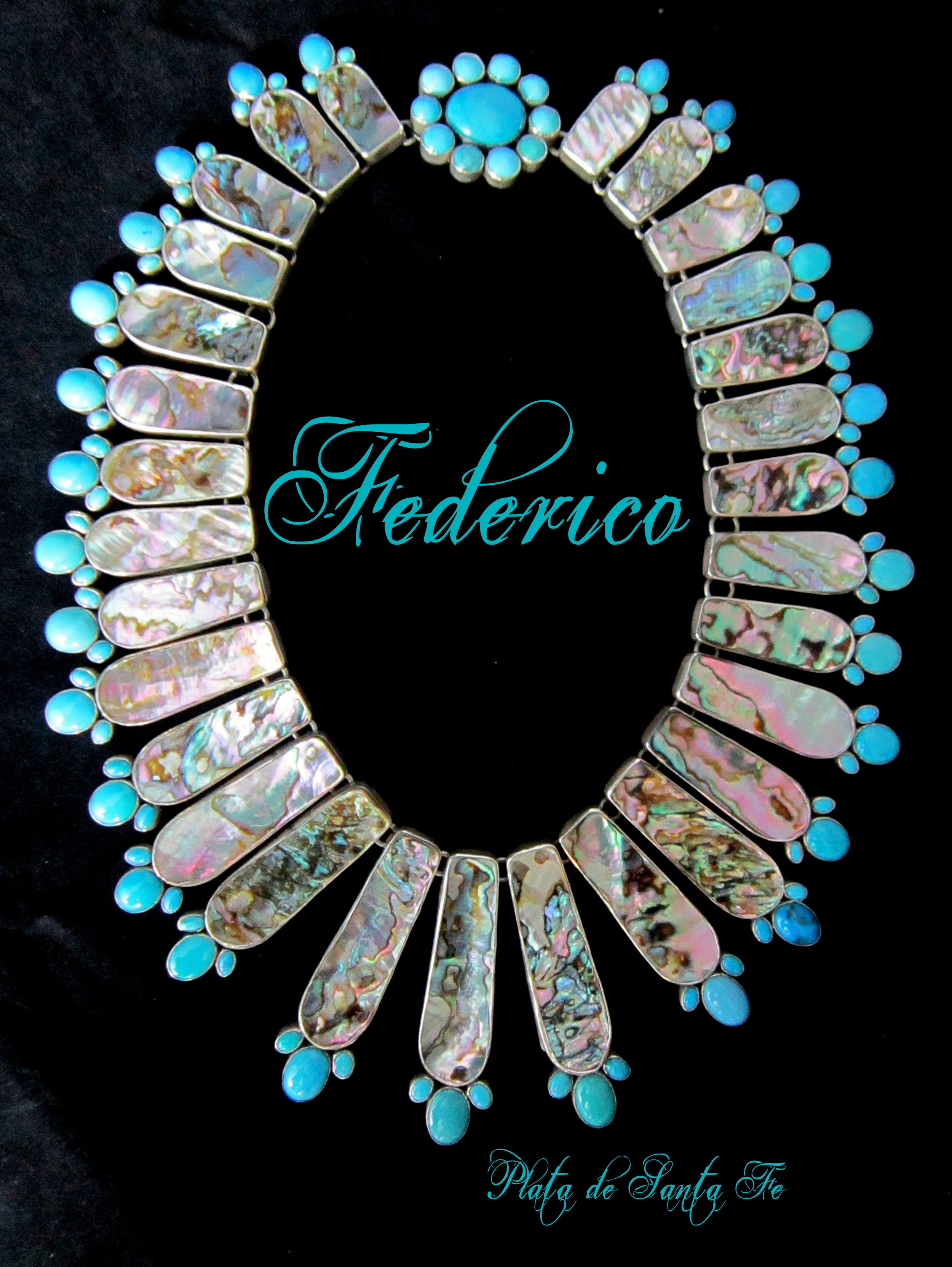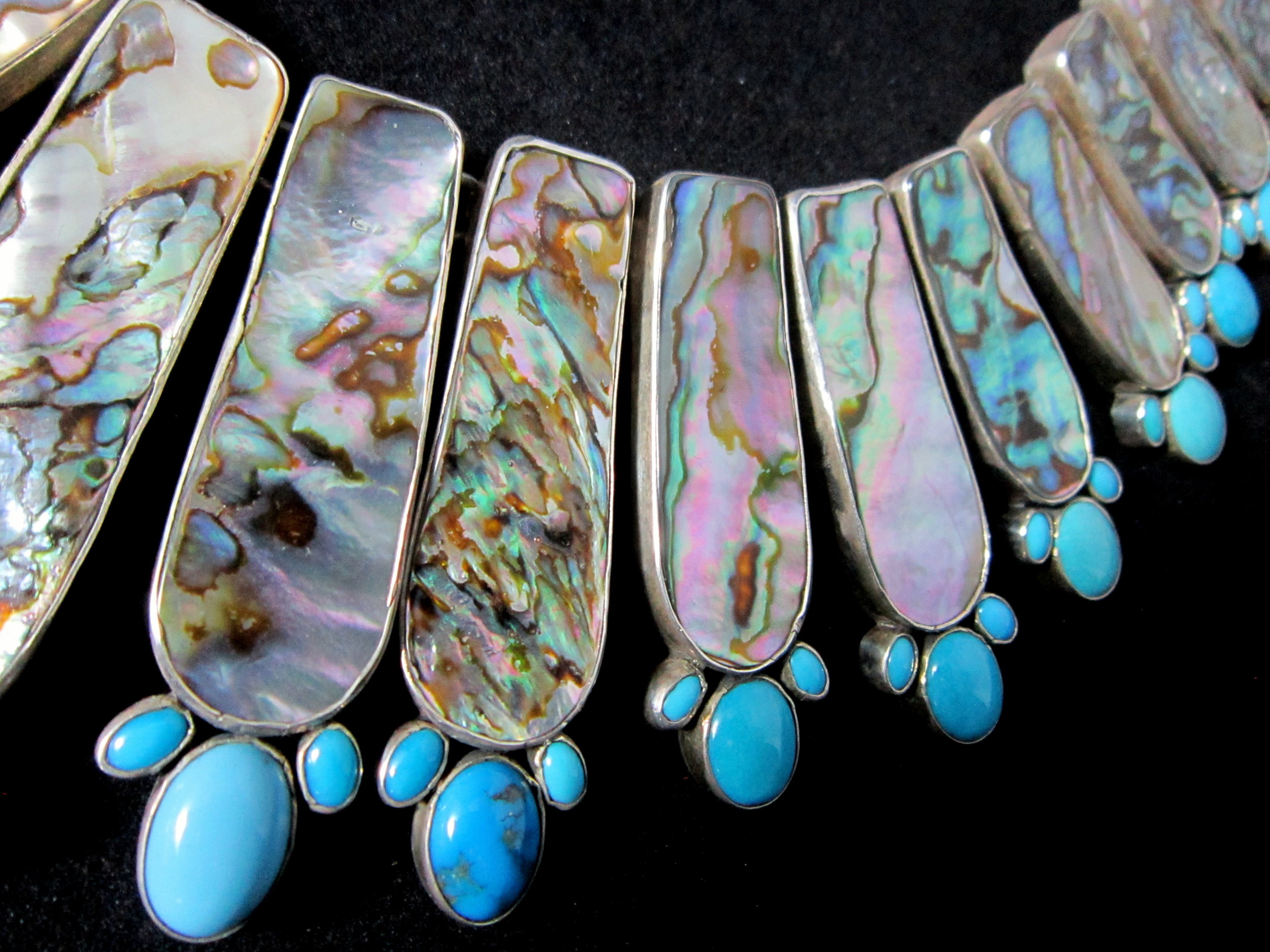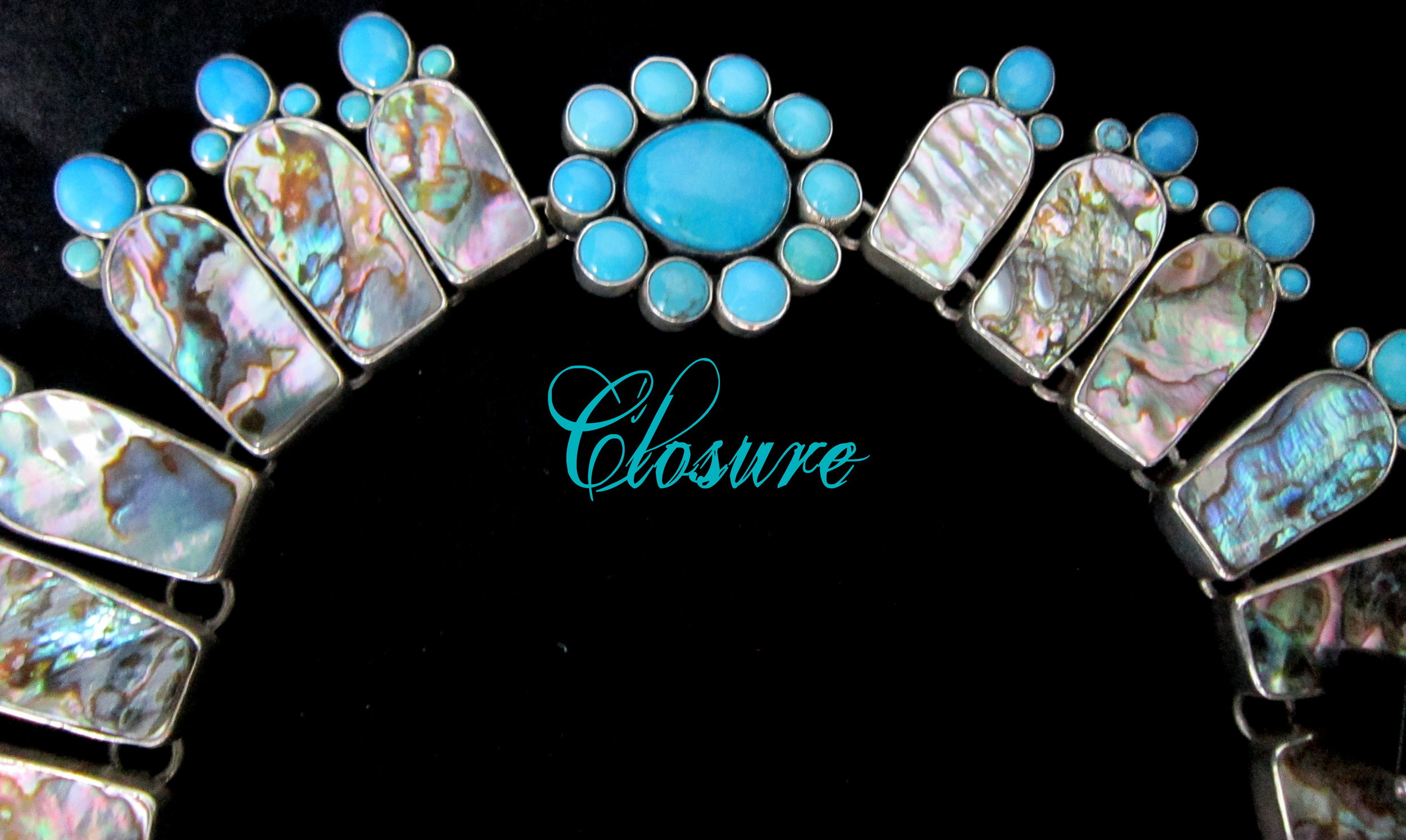 sold out
FEDERICO JIMENEZ Abalone Sleeping Beauty Turquoise 925 Necklace
This is definitely a "SHOW/EVENT/CLEOPATRA piece"....From beginning to end,everything about this is exquisite..
Made with very large & colorful 'Finger" panel shaped abalone shell that is hand cut so perfectly,so it lays so perfectly.Used in this,is the more colorful colors from the shell.The abalone is bezel set & is actually inlaid in there,so it lays even with the top of the bezel..To raise the bar even more,Federico used vibrant blue,natural "Sleeping Beauty" turquoise.
The back closure is totally unique to Federico..It consists of a huge cluster of Sleeping Beauty & has a 'HIDDEN" clasp,to where when its closed,it is the cluster,when you open it,the clasp is apart of one of the round cabochons..You have to 'push' down on the round cabochon to open it..
Artist:Federico Jimenez
Center Panel Measurement: 2~3/4" x 3/4"~~Graduates down to: 3/4" x 1/2"
Length: Approx.22"
Weight:11.5 Ounces
Material: Abalone Shell,Natural Sleeping Beauty Turquoise
Stone Measurement:12 mm Rounded Ovals,6 mm ovals
Metal:Sterling
Hallmark:JF/STERLING
Style:Statement,Bold,Cleopatra