ELEANOR LARGO Natural Carico Lake Turquoise Heavily Clustered 925 Necklace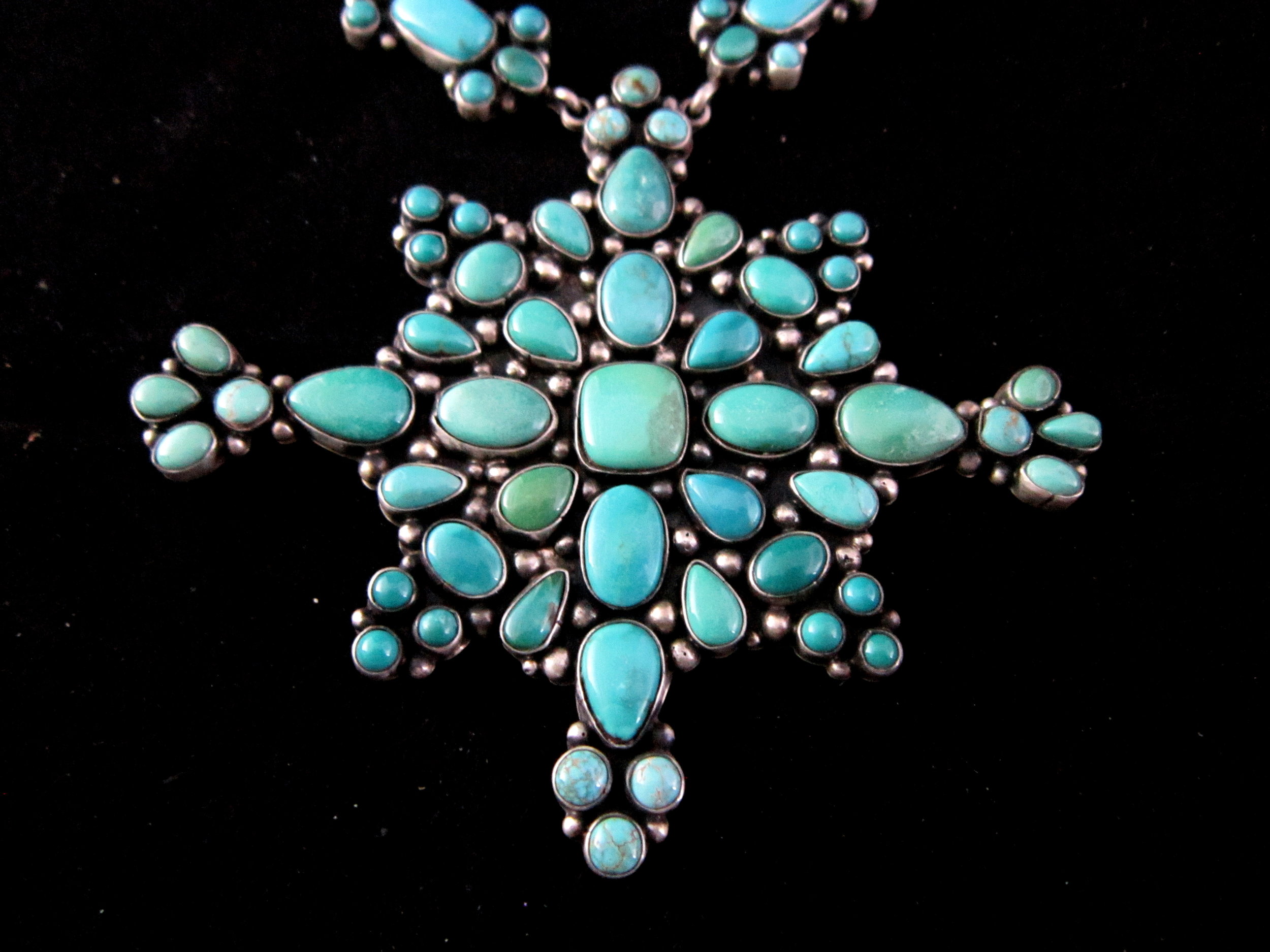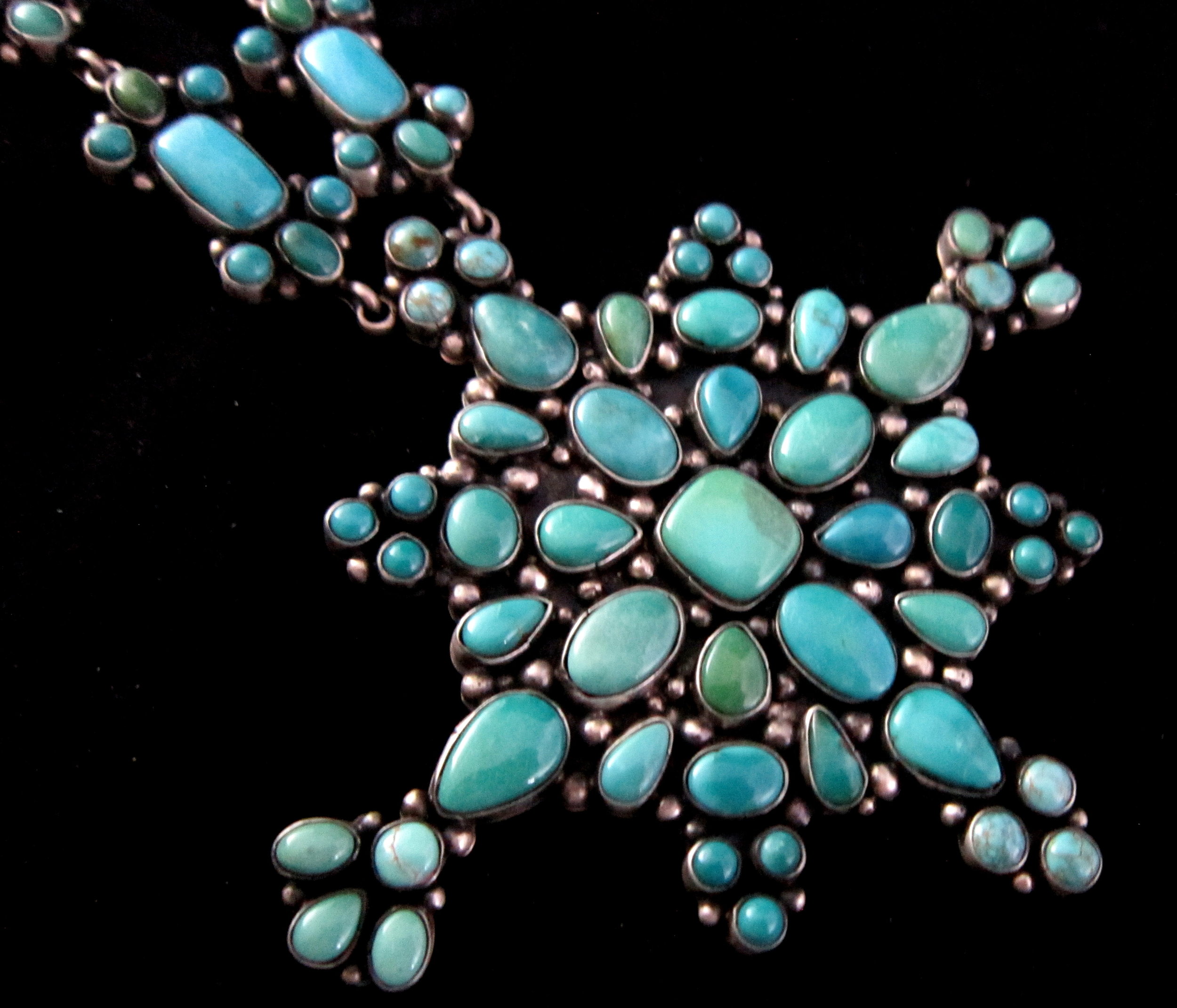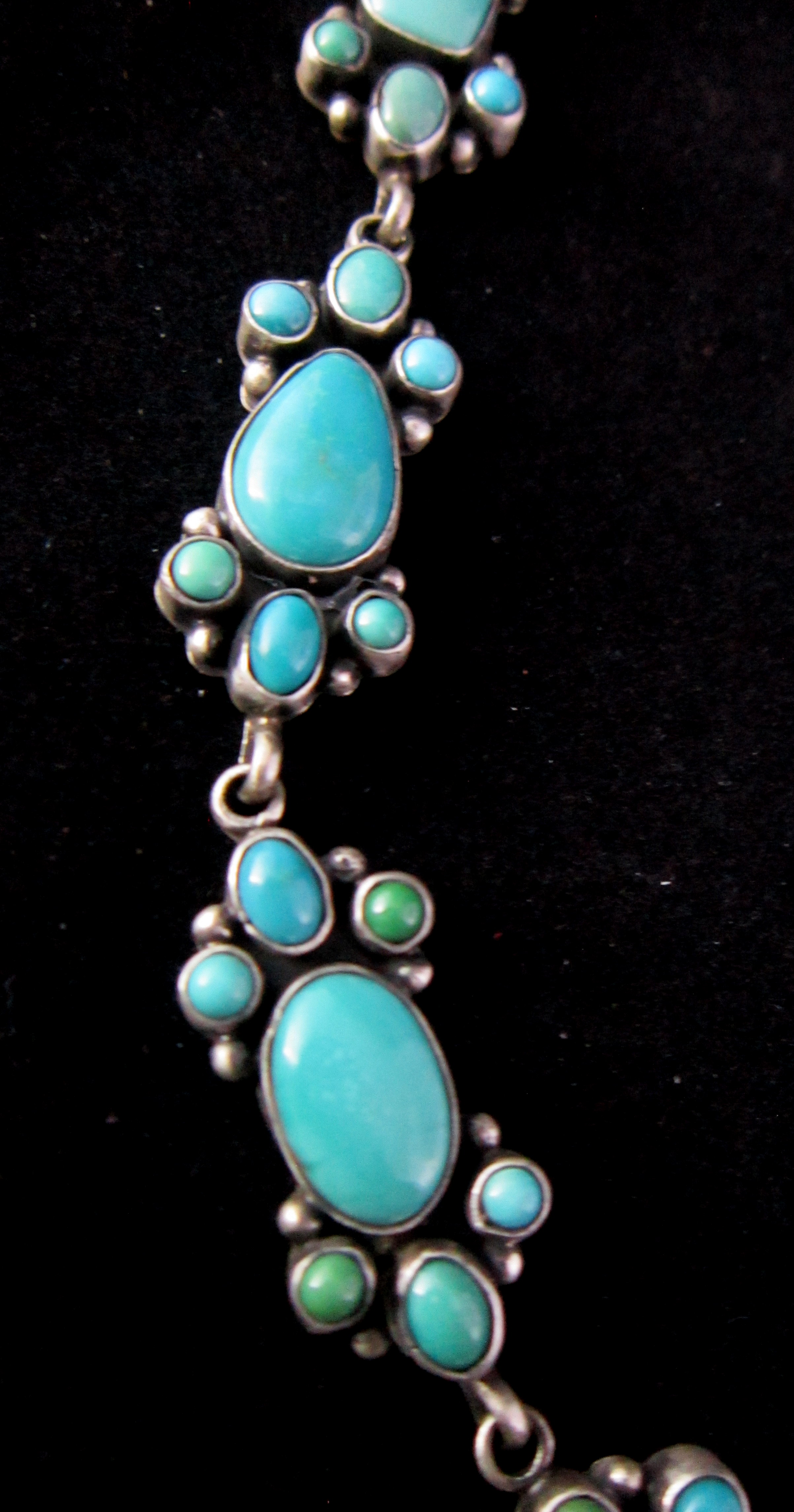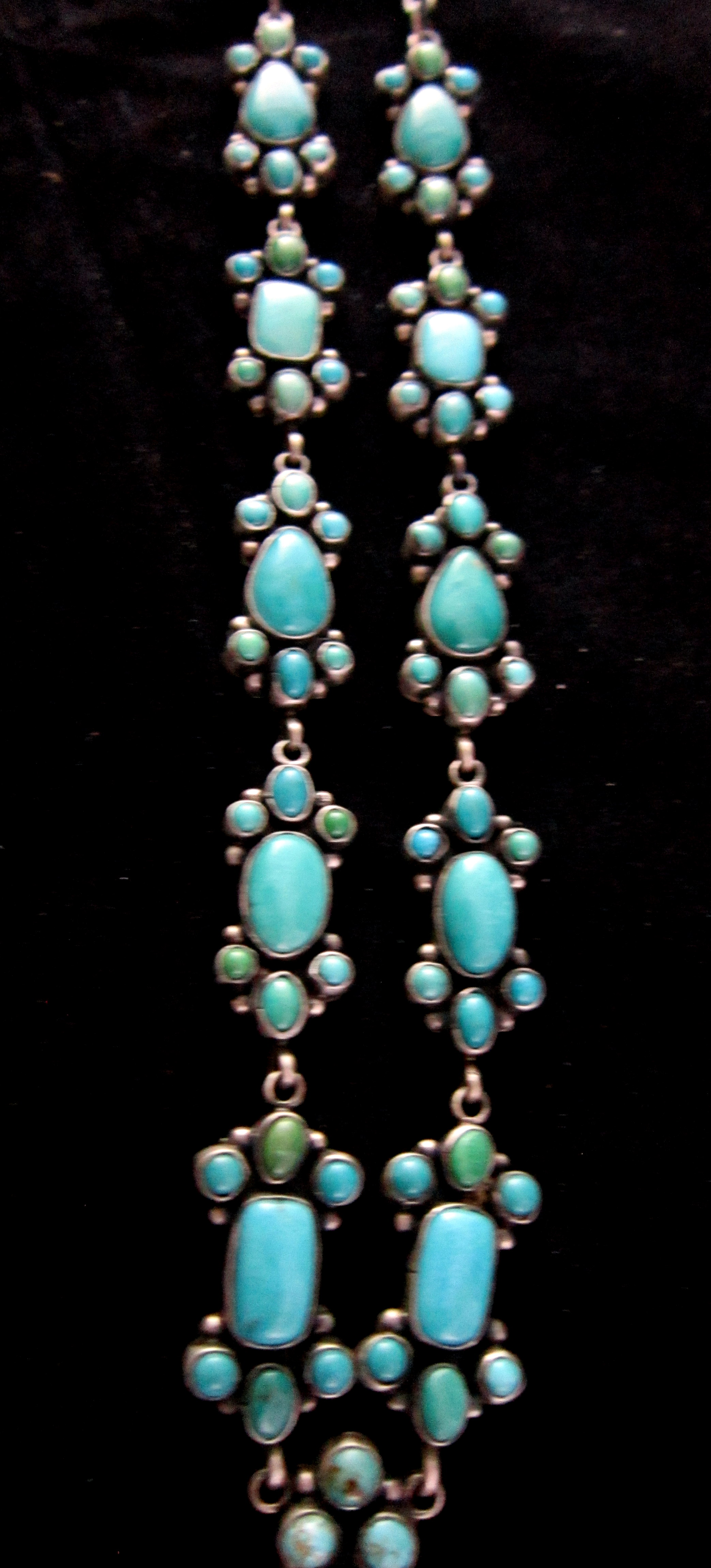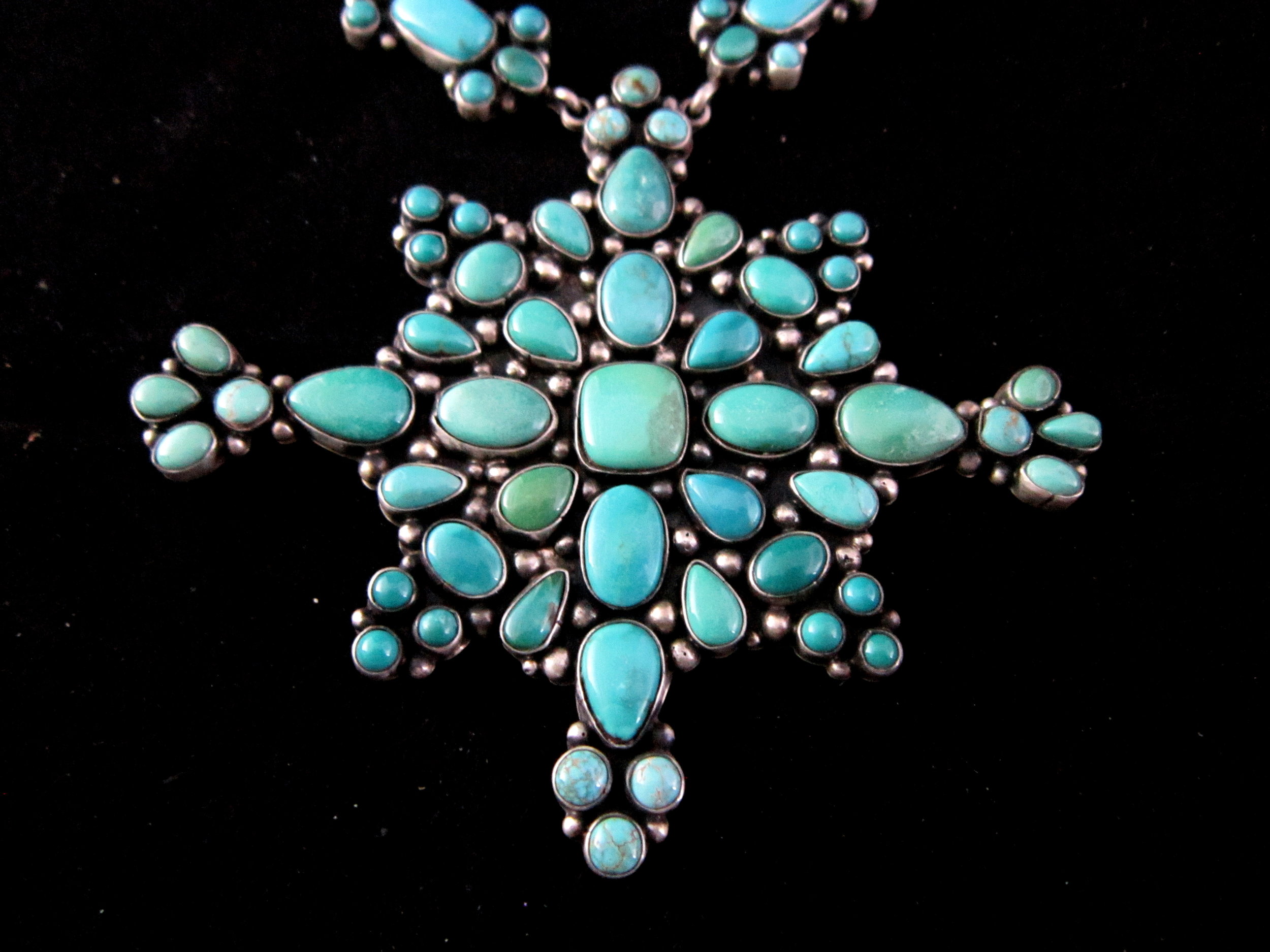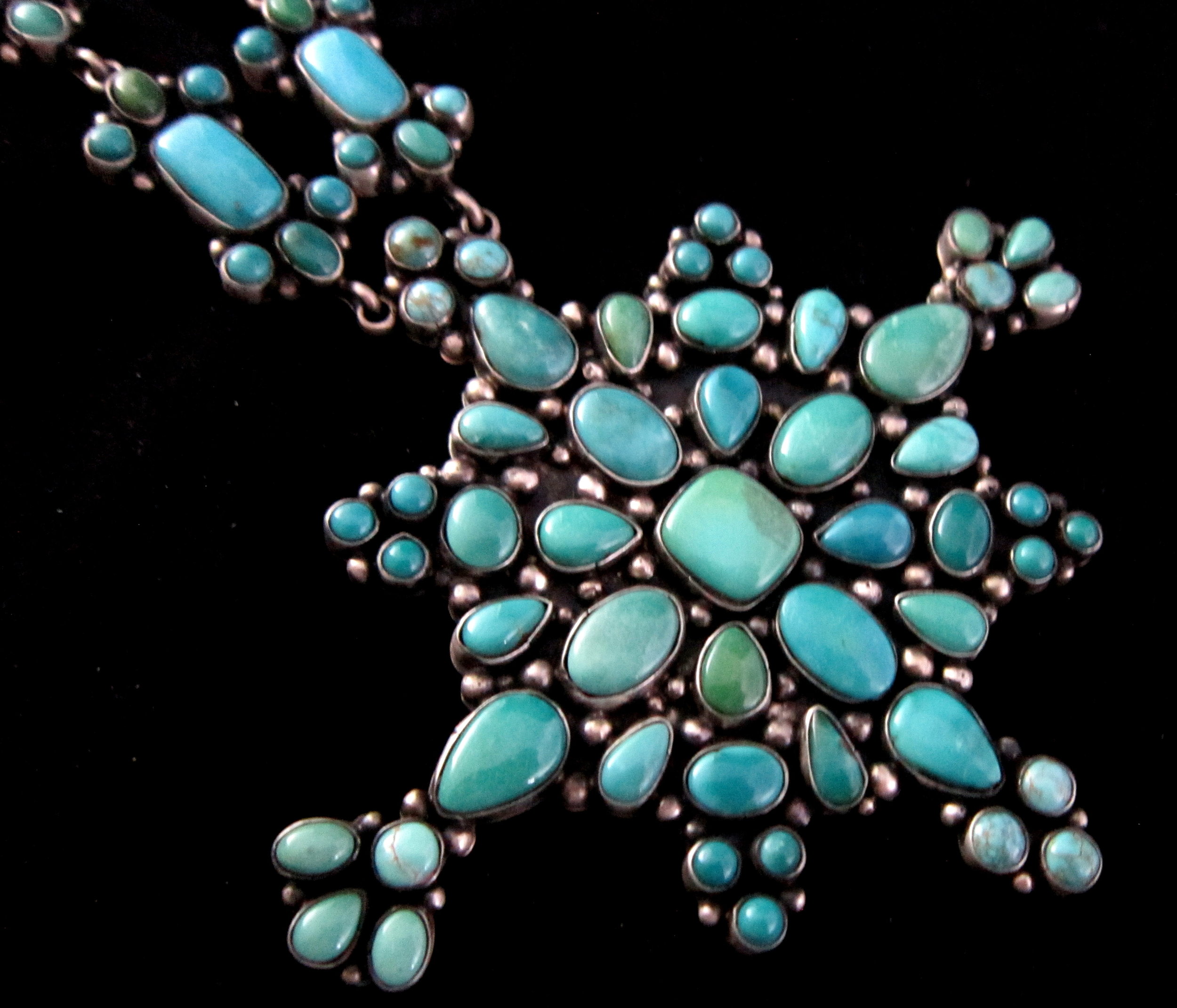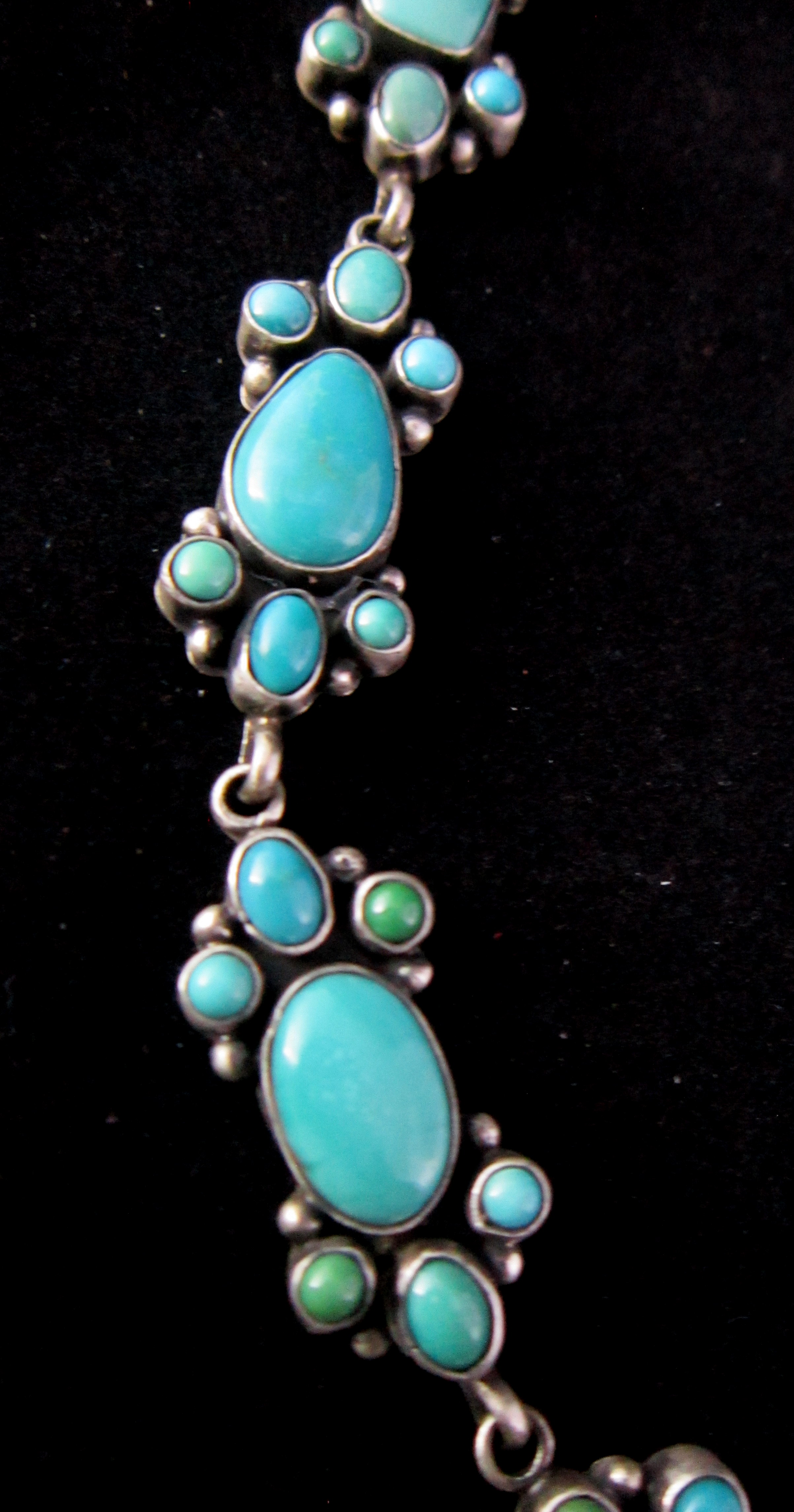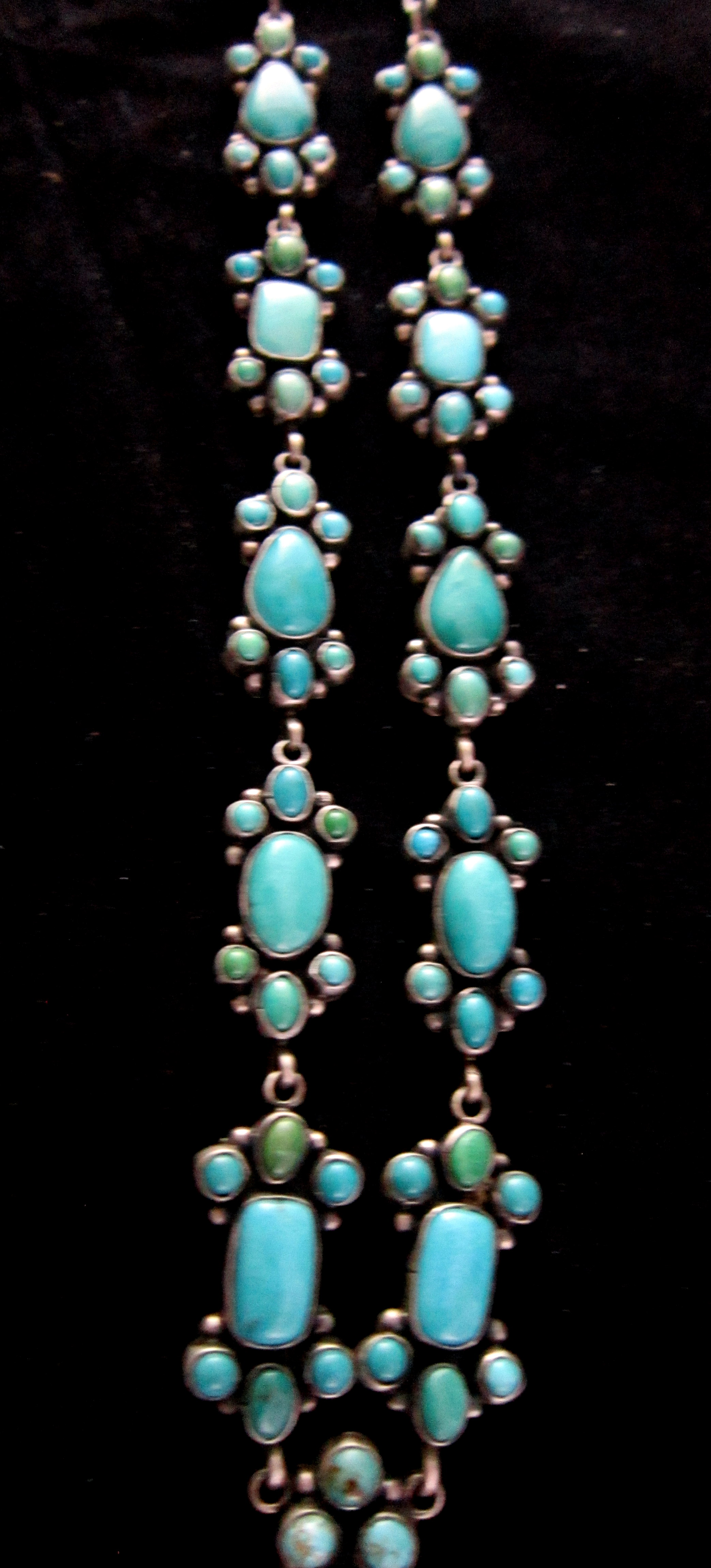 sold out
ELEANOR LARGO Natural Carico Lake Turquoise Heavily Clustered 925 Necklace
Made with Nevada's CARICO LAKE turquoise,there are various shapes,from rounds cabochons to pear shape,small & large ovals..Each section on the neck are well matched from one side to the other.Eleanor gave a patina finish to the sterling,giving this a 'Old Pawn" type look,as if it is at least 50 years old.The nice thing about the finishing is,you do not have to polish.. All the chain,is even hand made!The colors are a teal tone..This is one fabulous necklace that is made by one of the best there is in the industry!
*Read about artist*
ARTIST:Eleanor Largo
TRIBE:Navajo
LENGTH:22"
METAL:Sterling
METAL FINISH:Oxidized~Vintage Revival
STONES:Natural Carico Lake Turquoise
CENTER PIECE: 4" wide x 3~1/2" tall.
WEIGHT:3.2 ounces
HALLMARK:"Sterling/E.Largo"
Comes boxed.