DON LUCAS Italian Red Coral Southwest Style Cross "Charm" Pure/FIne .999 Silver 925 Necklace 20"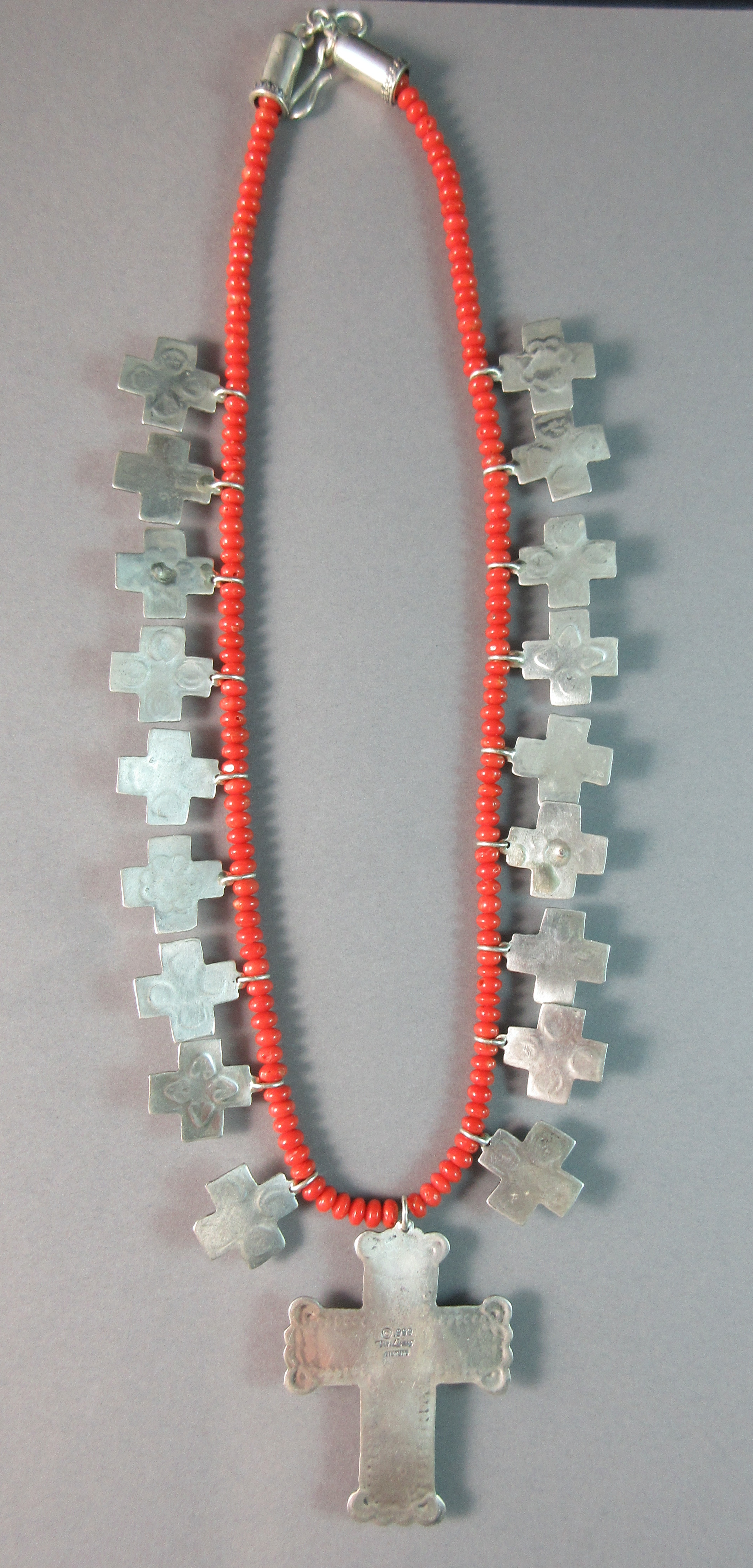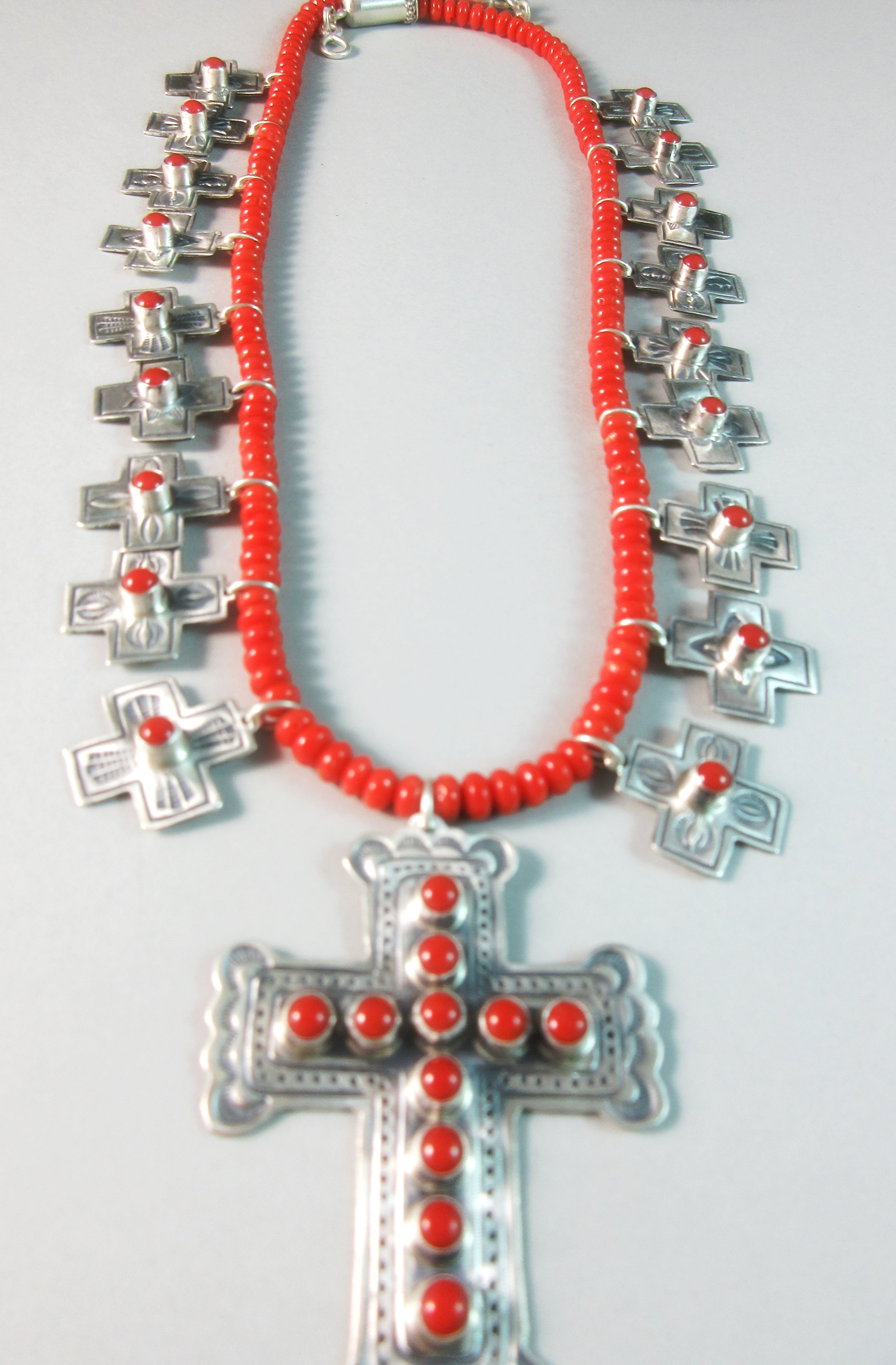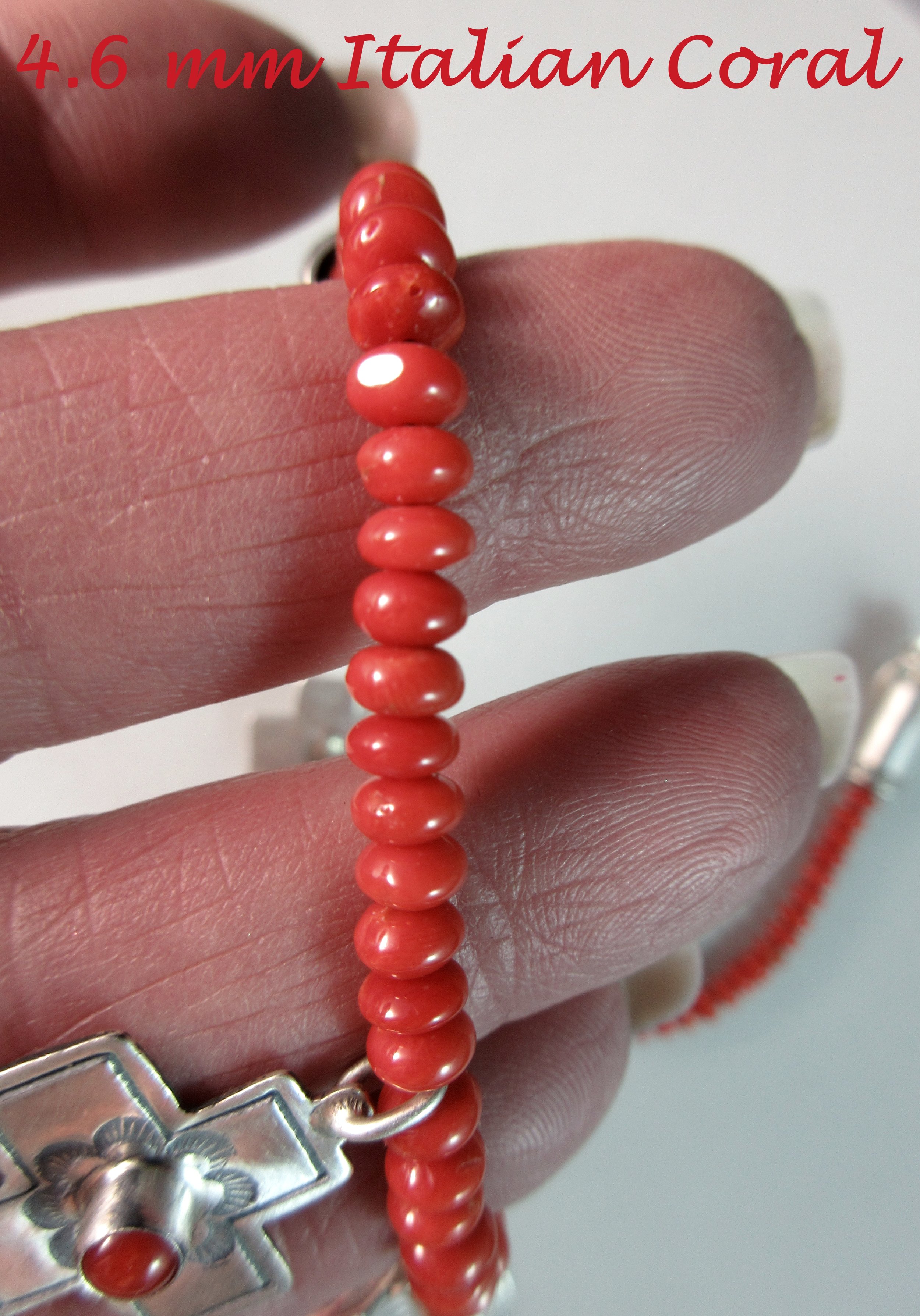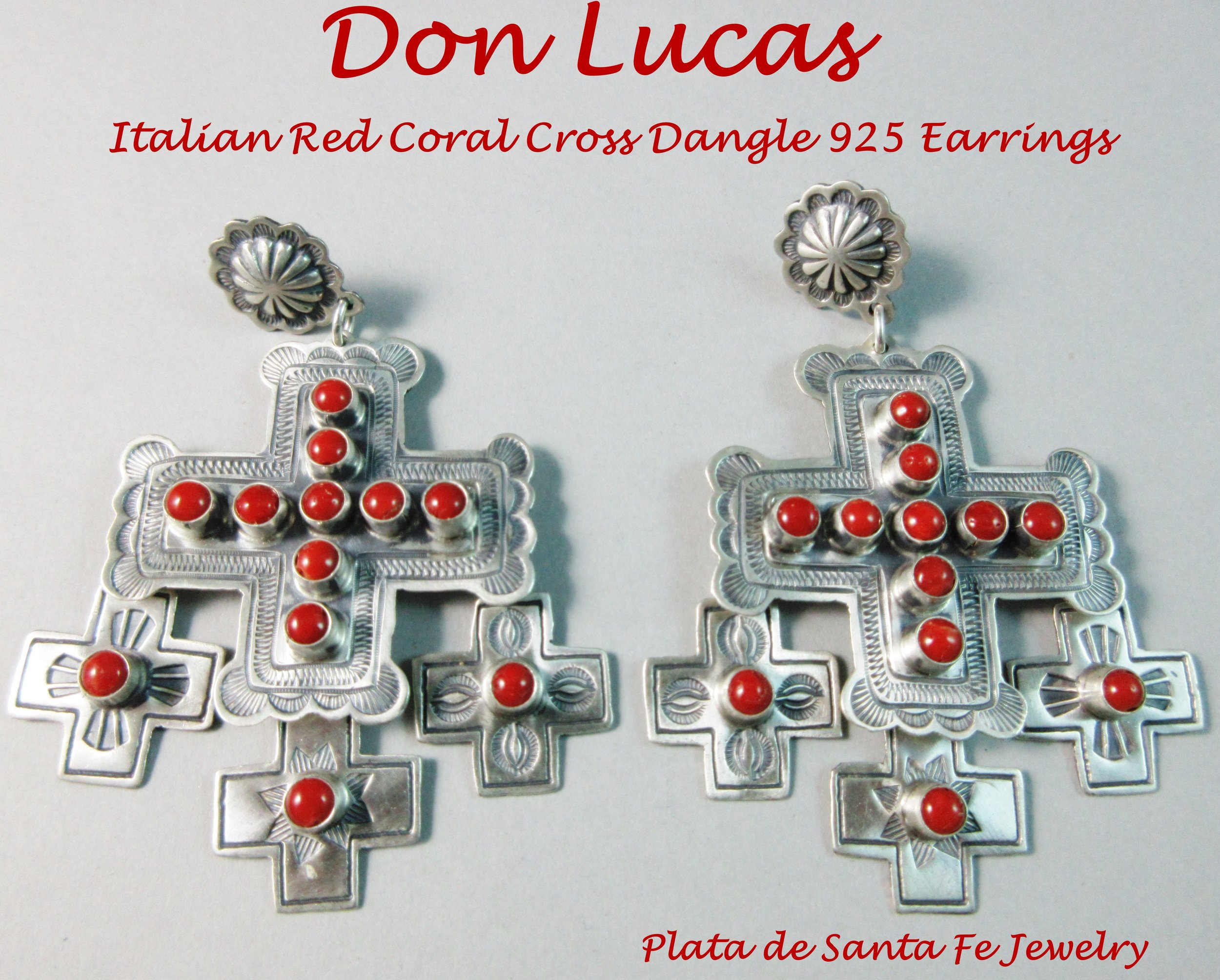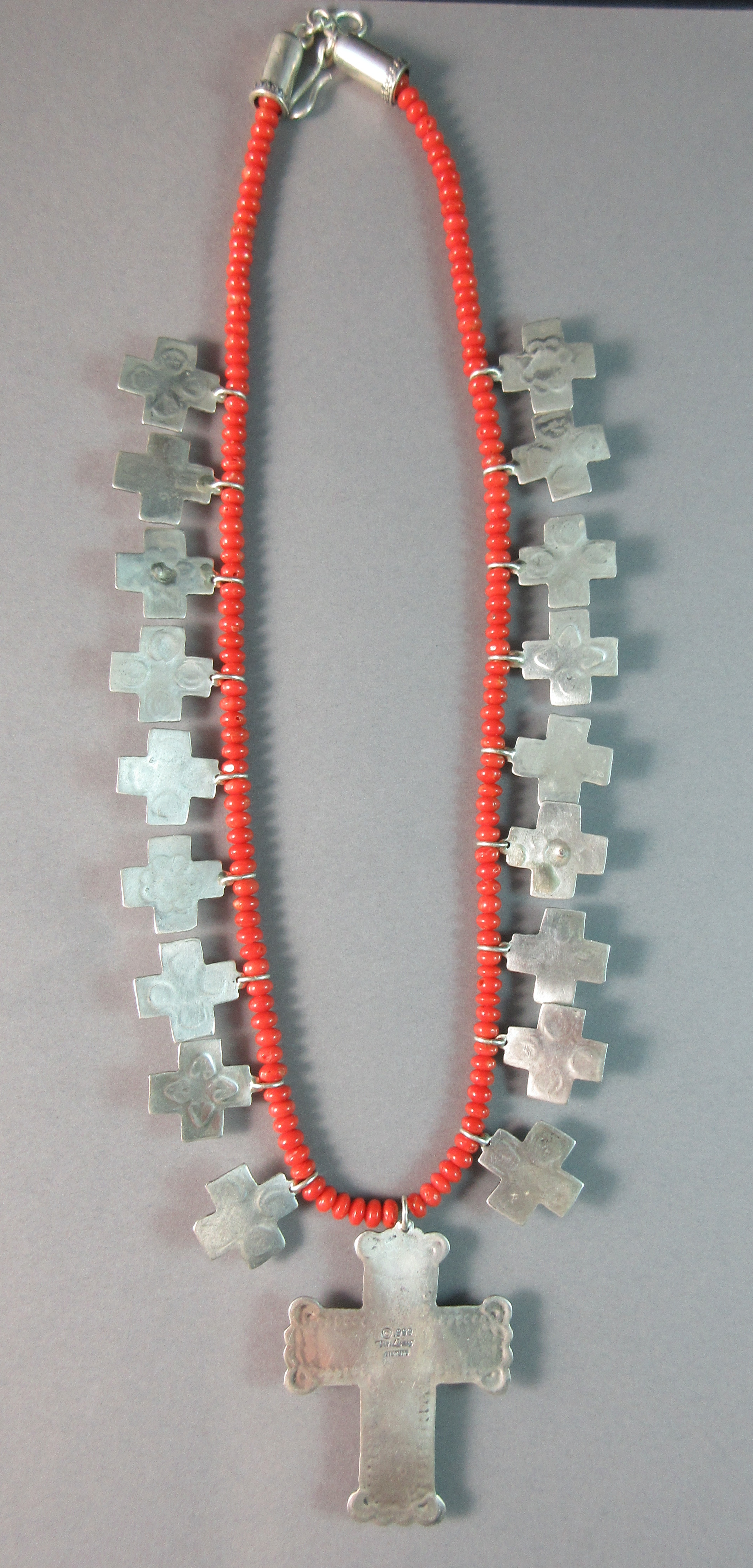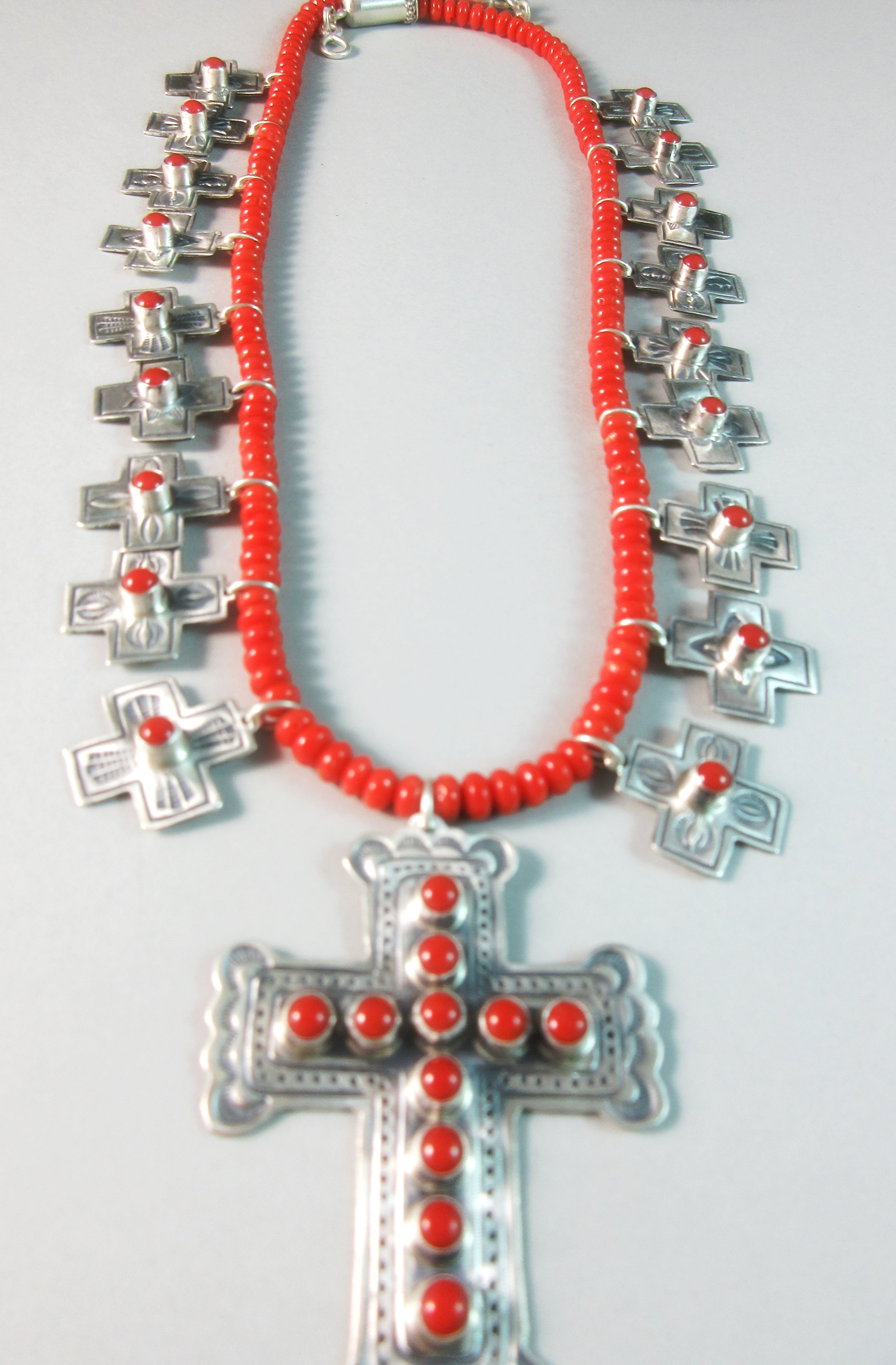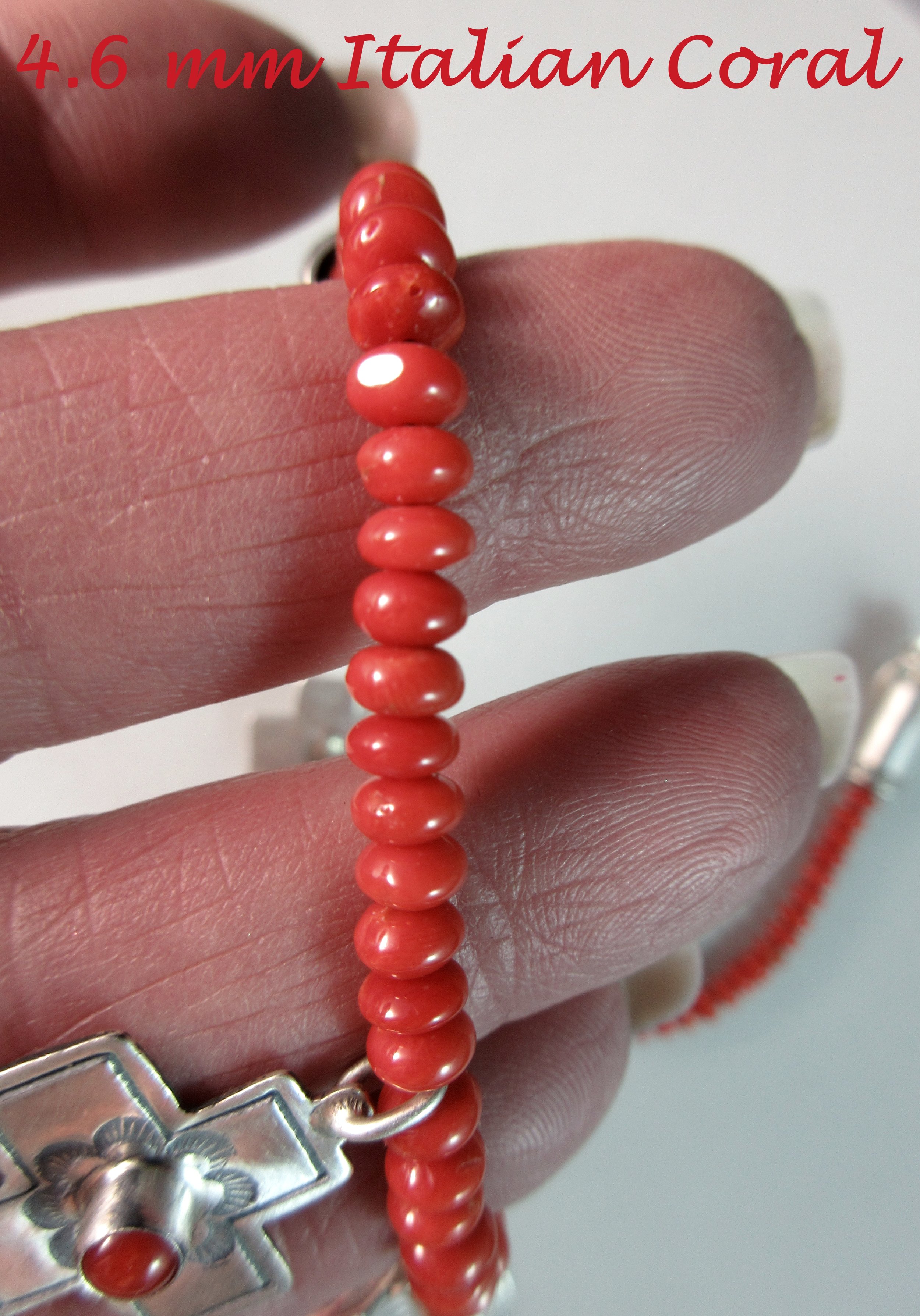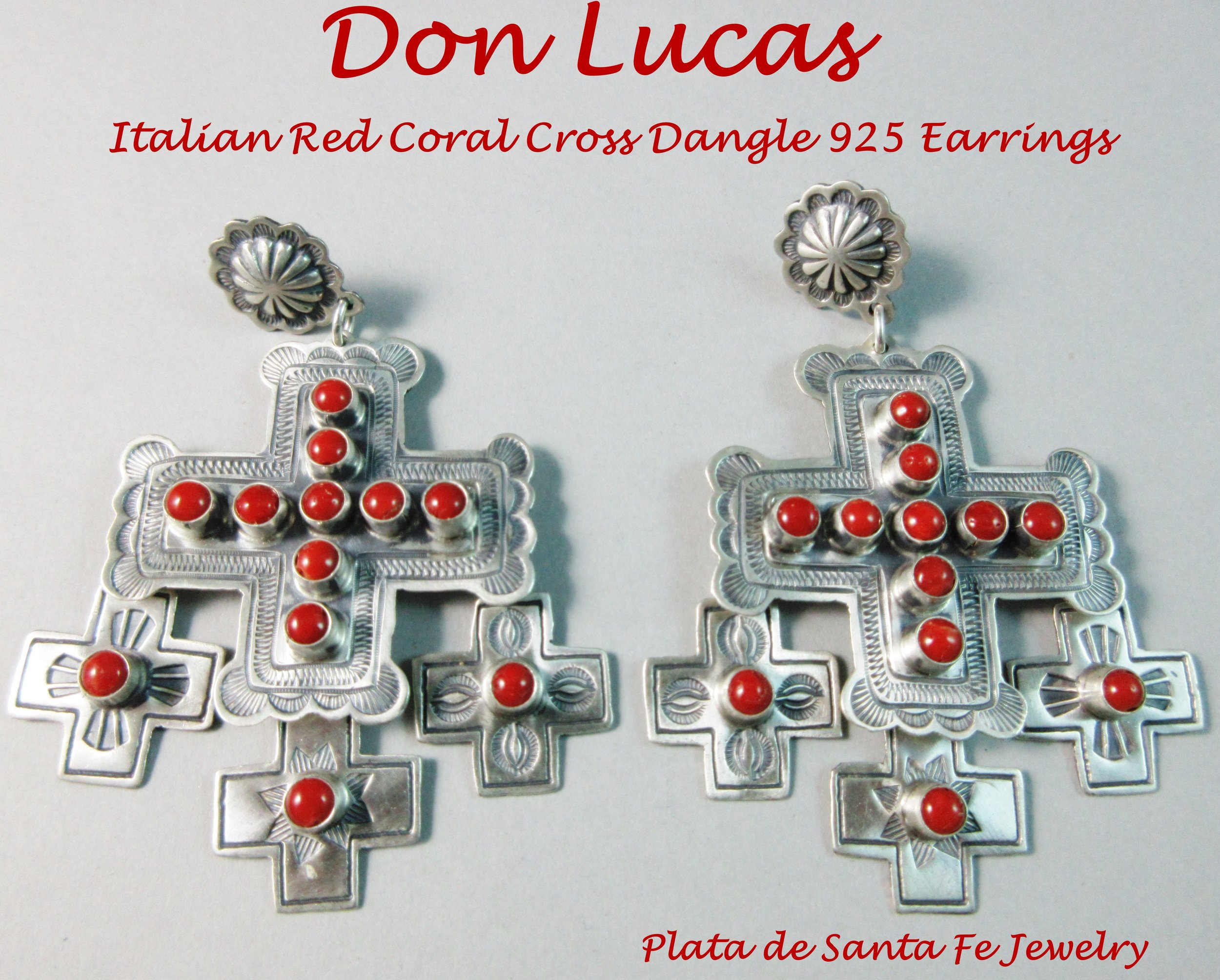 DON LUCAS Italian Red Coral Southwest Style Cross "Charm" Pure/FIne .999 Silver 925 Necklace 20"
Designed with an abundance of southwest charm,this necklace is very 'signature' Don Lucas,where he spread a generous amount of his beautifully hand made charm crosses that lay very evenly upon hand cut roundels of quality Italian red Coral..
Not only will you be getting some of the finest of Coral that Don is known to use,but also "Fine,Pure" Silver!! This is something you just don't see artist's using & when you do,it is jewelry that is taken up a notch, to a higher quality level!!
The crosses are all hand stamped,with there being only some duplicates. The bales to the crosses are soldered to the roundels,so there is no chance of loosing them!
Acting as the pendant,sits a larger cross with a interior cross of bezel set tiny 4 mm cabochons of coral.It has lots of stamping & scalloped tips.Cones & a hook & eye act as the closure.Literally everything in this necklace is hand fabricated from scratch!
Don's signature 'matte' finishing takes the metal up a notch & the tone is such a gorgeous grey! With this finishing,you can save yourself from having to polish it! It will only get more prettier with wear!
This is not a big necklace,but what gives it the look it has is based on the amount of crosses that sit so tightly together..This will make just 'enough' statement,that is not big nor super heavy & is very wearable...It's not about 'quantity' with this necklace,but 'quality!!
Not only does Don's popularity come from his jewelry designs,but another thing he is known for, is not using treated,inferior,low grade materials & not to exclude his fine workmanship that you'll get! This necklace has all that & is a perfect example of what he takes pride in & that is using only the finest of the market..
**IF YOU PREFER TURQUOISE,I HAVE THIS SAME NECKLACE LISTED WITH SLEEPING BEAUTY TURQUOISE! YOU CAN ALSO SEE HOW IT LOOKS ON BY LOOKING AT THE LAST PHOTOS**
I ALSO HAVE 2 PAIRS OF CORAL CROSS EARRINGS THAT WILL PAIR WITH THIS PERFECTLY!! (See Last photos)
ARTIST: Don Lucas for Plata de Santa Fe Jewelry
LENGTH: 20"
18 CHARM CROSS MEASUREMENT~3/4"X 3/4"
LARGE CENTER CROSS MEASUREMENT: 2" X 1-5/8"
WEIGHT:~2.1 OUNCES
STYLE:~Southwest Coral Cross Charm Necklace
METAL: Fine Pure Silver,Sterling Silver
Metal Purity:999/925 (Cross Bases are .999~Sterling Bezels)
FINISH:~Matte~Oxidized~Antiqued
STONE: Natural Italian Red Coral
STONE MEASUREMENT: 4 mm Range ~4.6 mm Roundels (Approx.1/5" of a inch round) Necklace Strand)
CUTS: Rounds(In Crosses) Roundels (Necklace)
STRUNG ON: Beadalon (Has nylon coating)
HALLMARK:~Don Lucas(Cursive)~.999~Sterling
TRIBE: Anglo with Native Influences
**The price of this quality of coral is only increasing in price & you are not just paying for this designers status in the industry,but the price per carat & amount of carats**Coral is known to have it's own characteristics,where you will find holes,lines,etc.& is not defective!