C.1960'S NATIVE AMERICAN TURQUOISE CROSS PENDANT 29" BENCH BEAD NECKLACE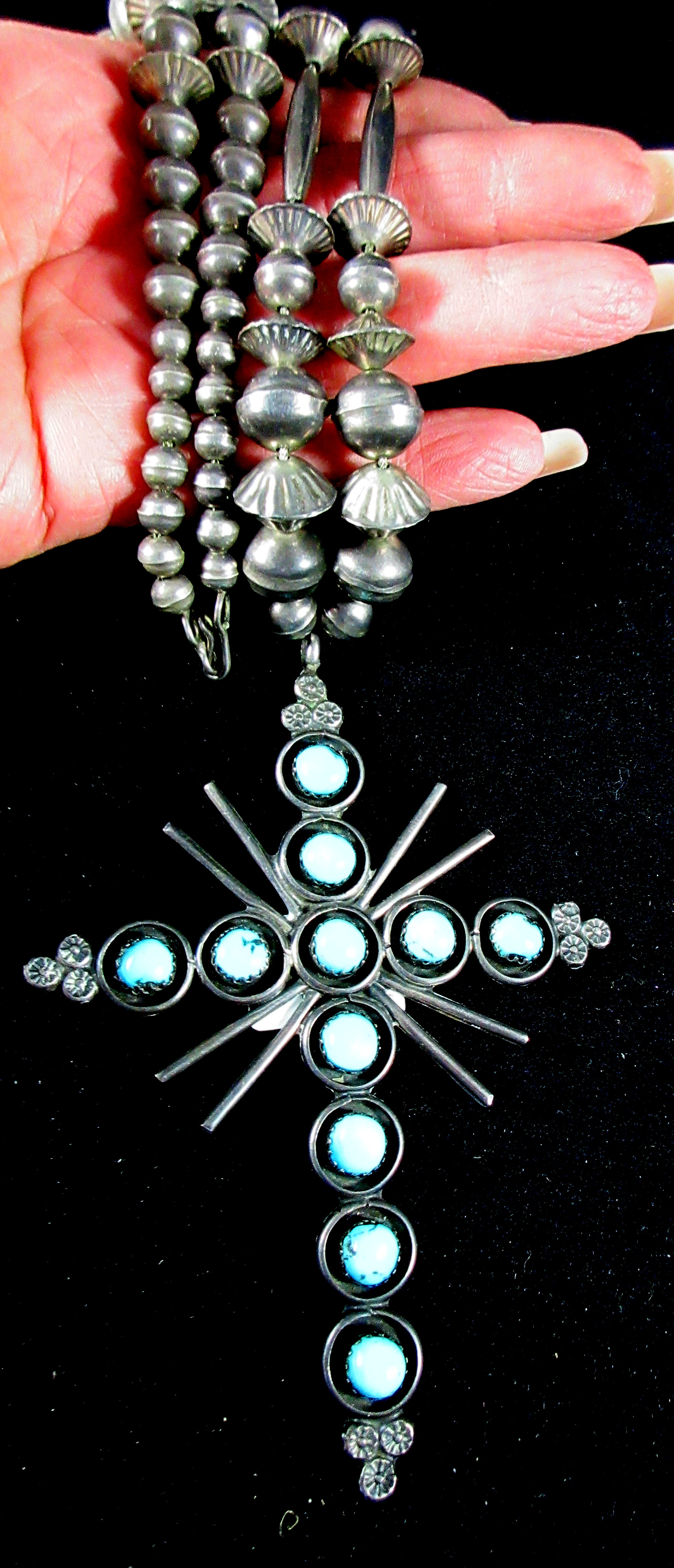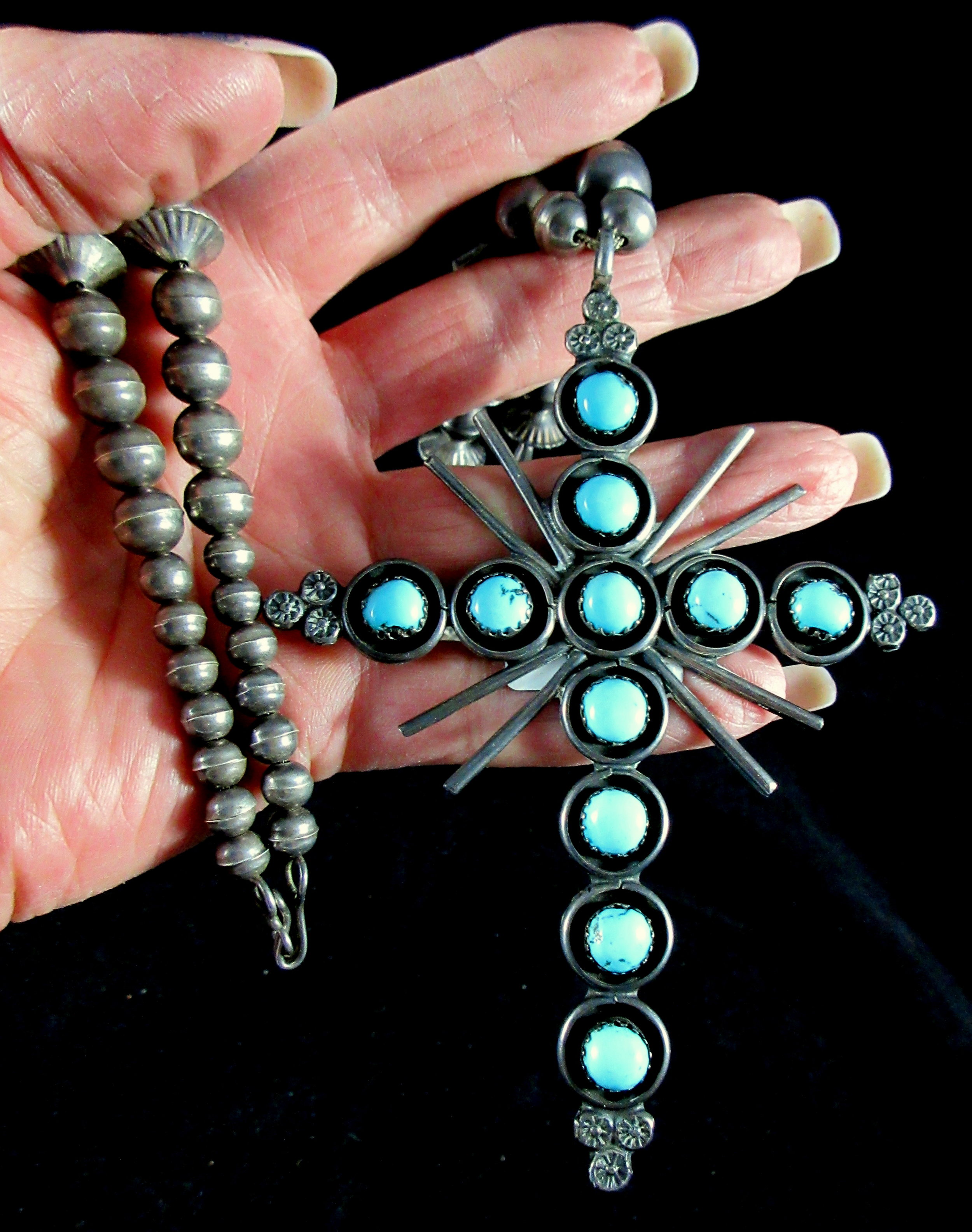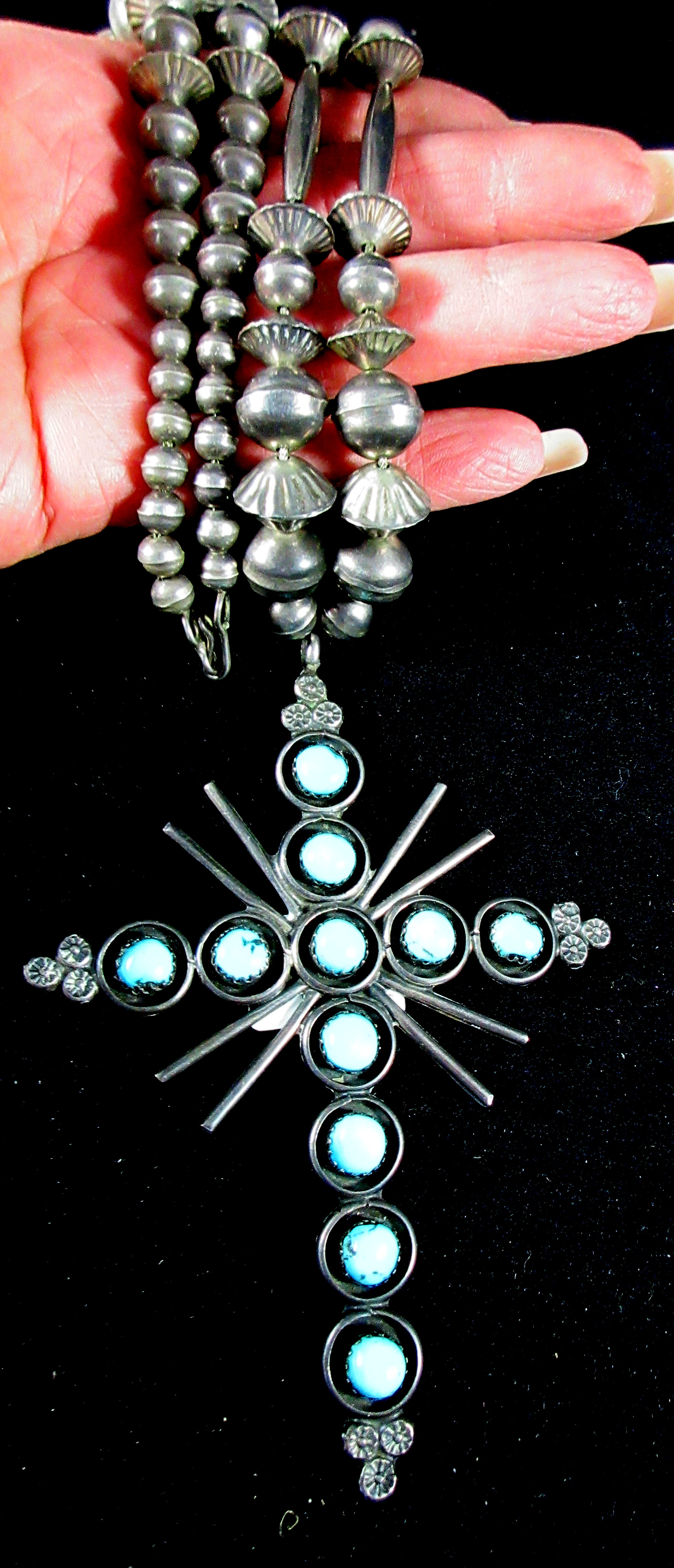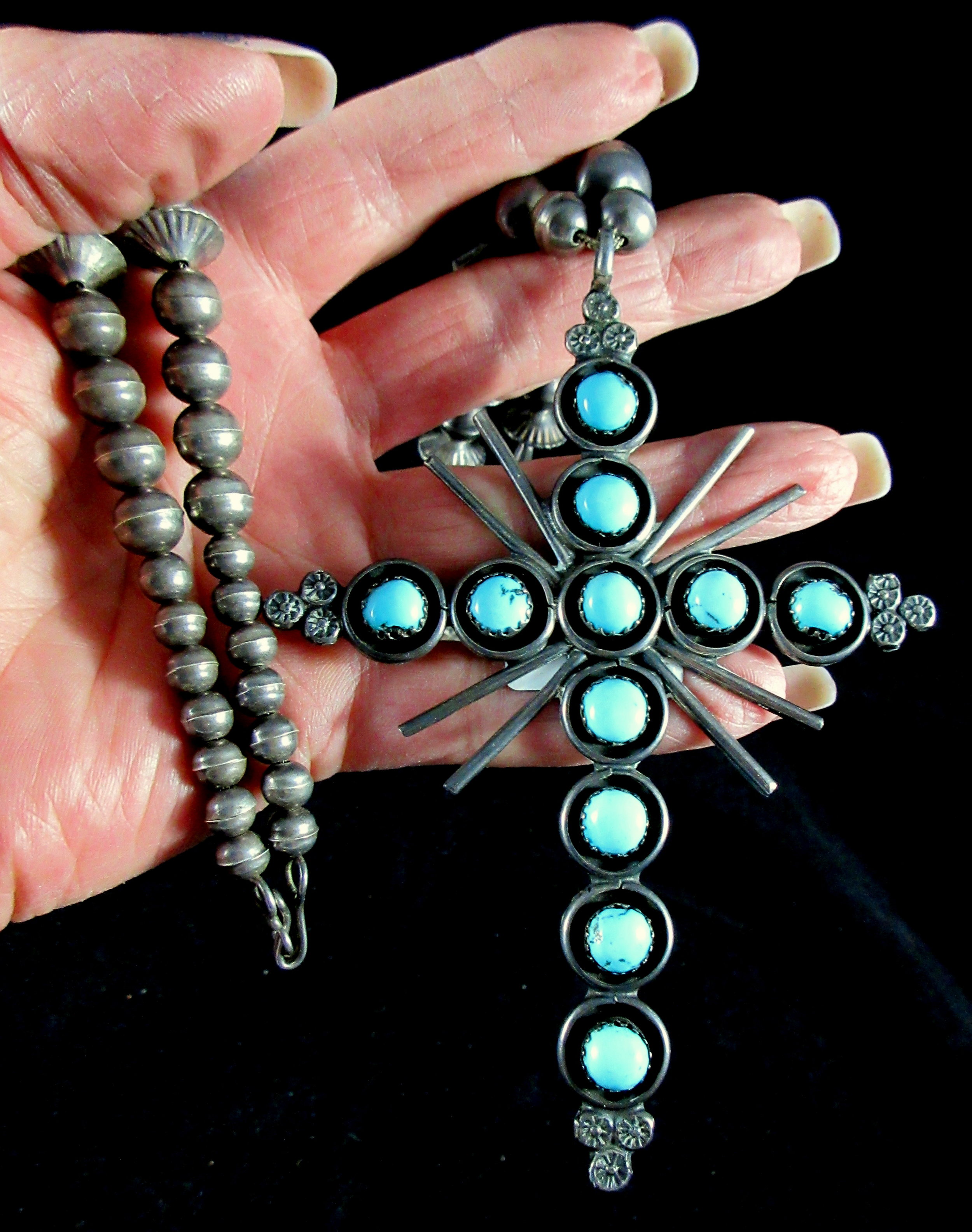 sold out
C.1960'S NATIVE AMERICAN TURQUOISE CROSS PENDANT 29" BENCH BEAD NECKLACE
This is a necklace that comes from the late 50's-early 60's era & is a super long,"slip over the head"necklace.. The beautifully patinated various shaped & size beads, have a lot to do with the overall look of the piece.These are old school bench beads, where each & every one was made by hand,rather than commercial manufactures.From a different size rounds,to fluted saucers,to tubular shapes.The patina is too die for & all throughout,this piece definitely has aged with grace,only to validate the time that has gone by, since it was made.The beads are strung on sterling chain..The cross is soldered on there permanently,with no opening for replacement or removing.
The turquoise is natural,which is the beauty of vintage pieces..The turquoise color is a soft,gorgeous blue & if I was to give my professional opinion,I would say this may be from the "Blue Moon" (?) mine out of Nevada.Regardless,they are top quality stones, that have not changed with time from oils in the body,which tells me that they are on the 'hard" side(Which equals "Quality") & not soft,since they have maintained their blue color,after all these years..They are low set atop a deep oxidized background,with a circular wire going around each stone, like in a shadow box setting.All have a hand serrated bezel.There is a hook & eye closure,but you can just slip this over the head..
LENGTH:29"
WEIGHT:3.09 OUNCES
CROSS SIZE: 4-3/4" TALL X 3-3/8" WIDE
STONE: NATURAL TURQUOISE
STONE CUTS:ROUND CABOCHONS
STONE SIZE:8.4 mm RANGE
BEADS SIZE:6mm -12.5 mm ROUNDS~13 mm FLUTED~26 mm TALL TUBULAR
METAL:STERLING(tested positive with chemical test)
METAL FINISH: HEAVILY PATINATED
HALLMARK:NONE
CONDITION: WELL KEPT,NO LOOSE/CRACKED,CHIPPED STONES.VERY WEARABLE.
IF ANYTHING WAS TO REQUIRE UPDATING,IT WOULD BE TO POSSIBLY RESTRING,SINCE THE CHAIN LOOKS TO BE ORIGINAL.
AGE:CIRCA:1960'S
Comes boxed.