Santa Fe Indian Market 1st Place Winners~ Kewa Pueblo~ FARRELL/REYES PACHECO ~Hand Cut Olive/ Spiny Oyster Shell Heishi Necklace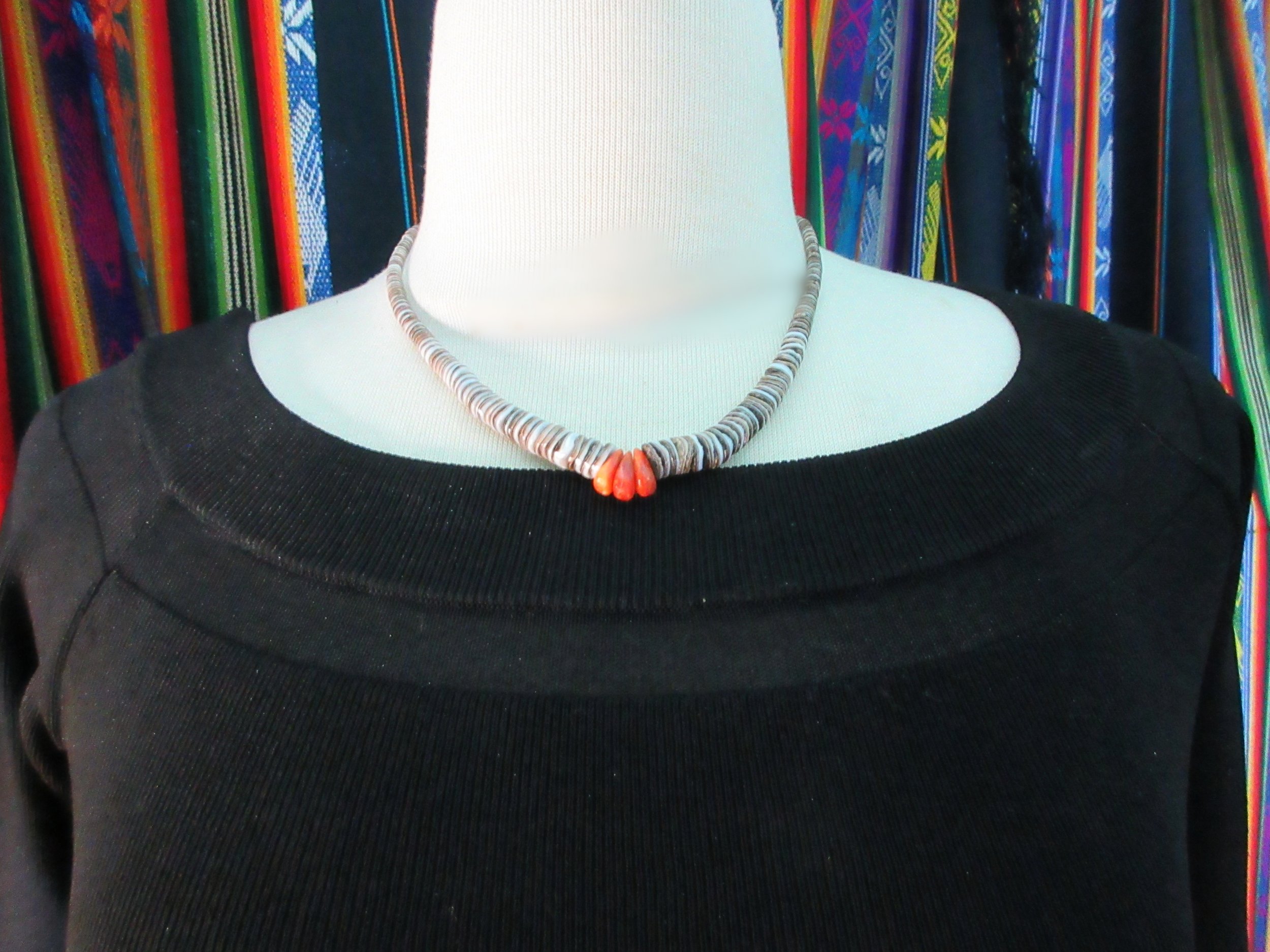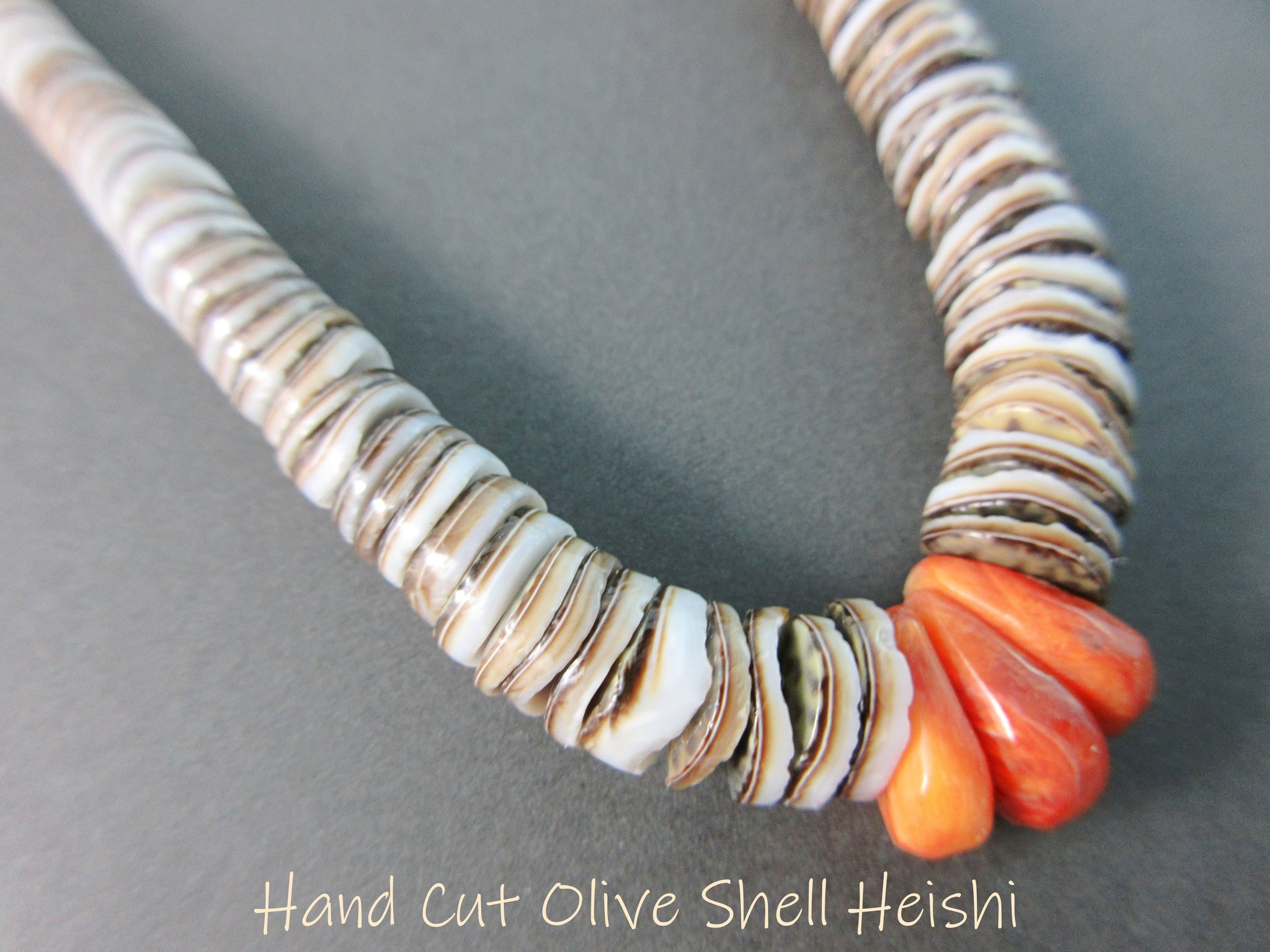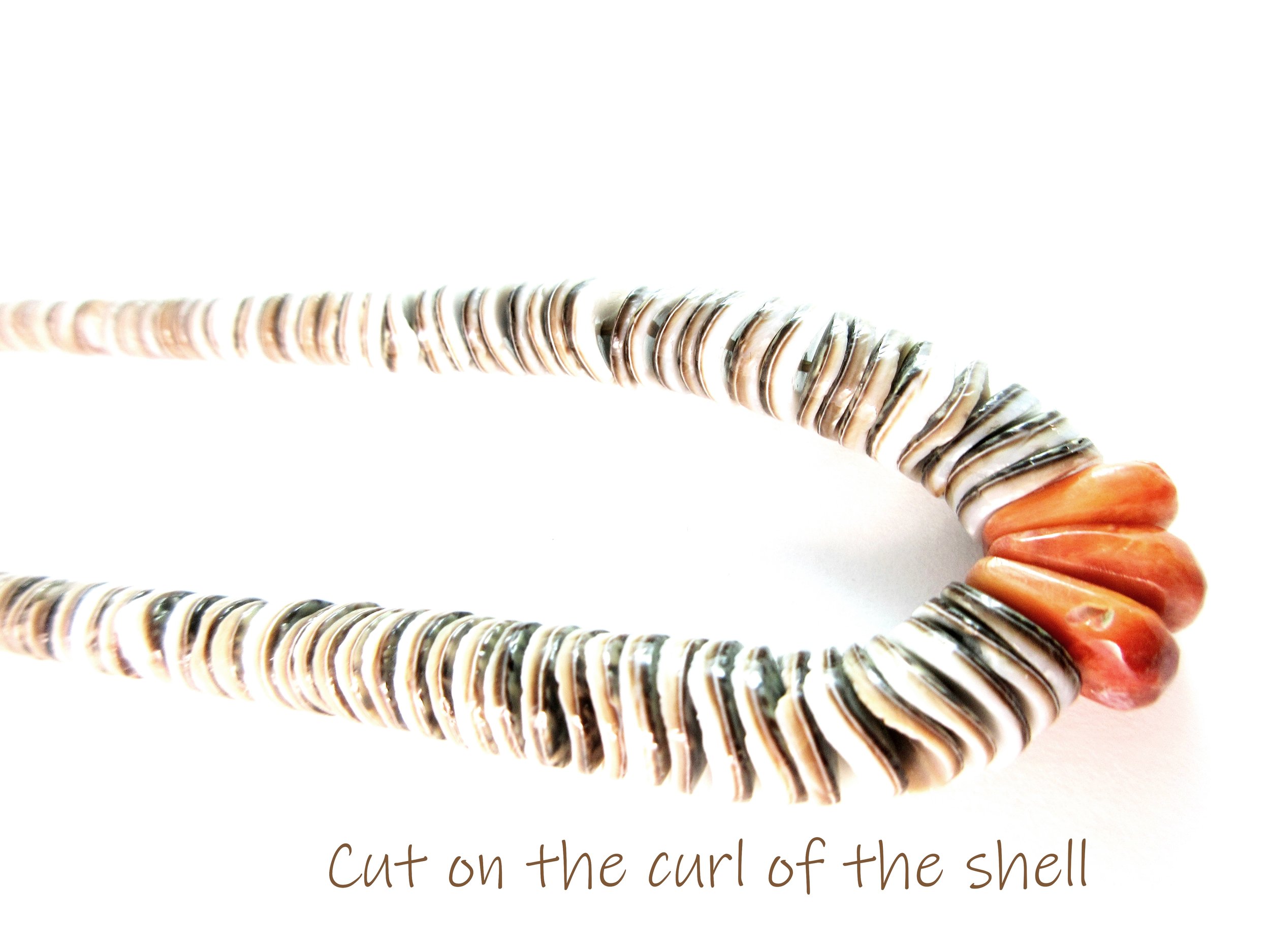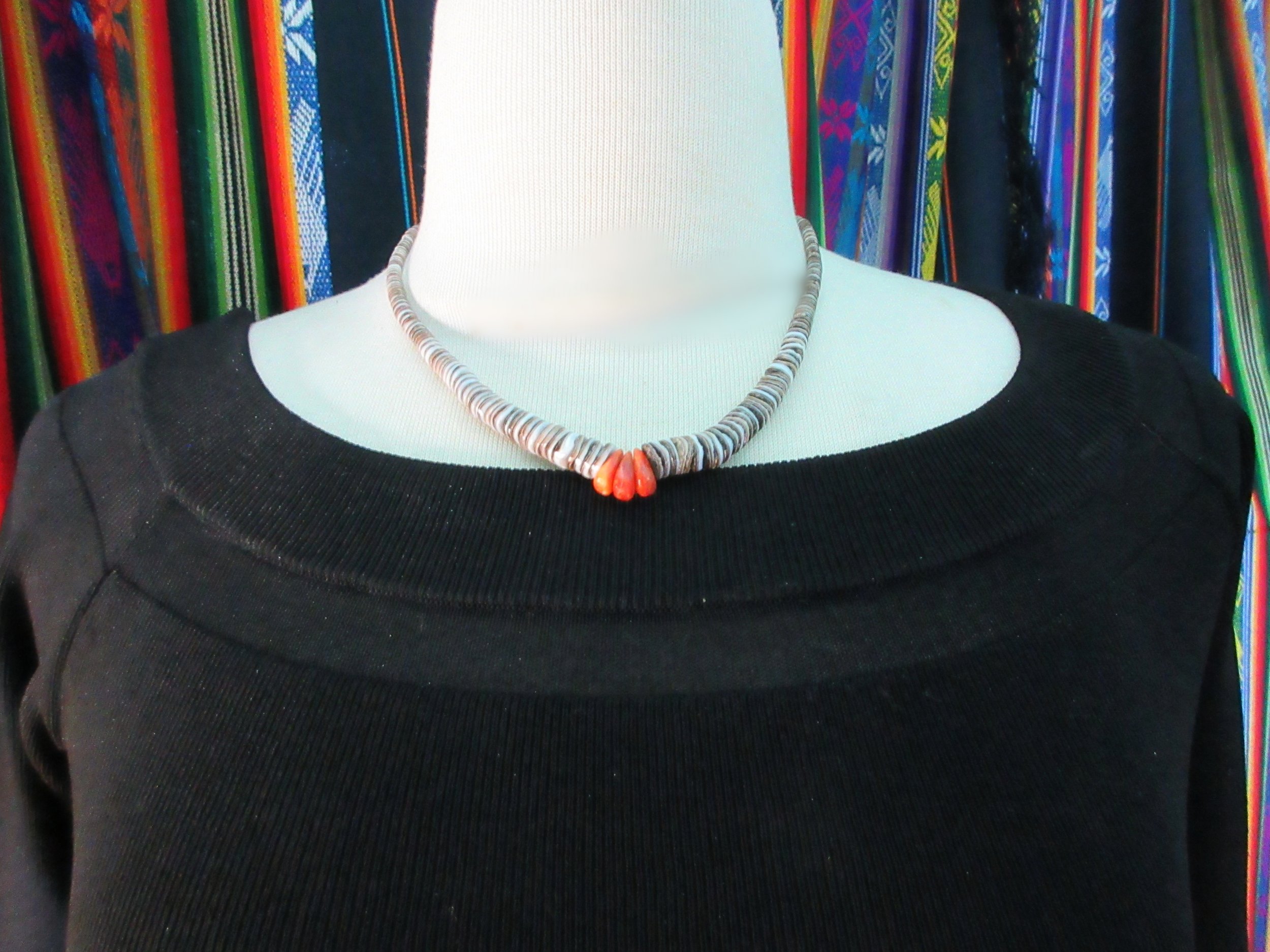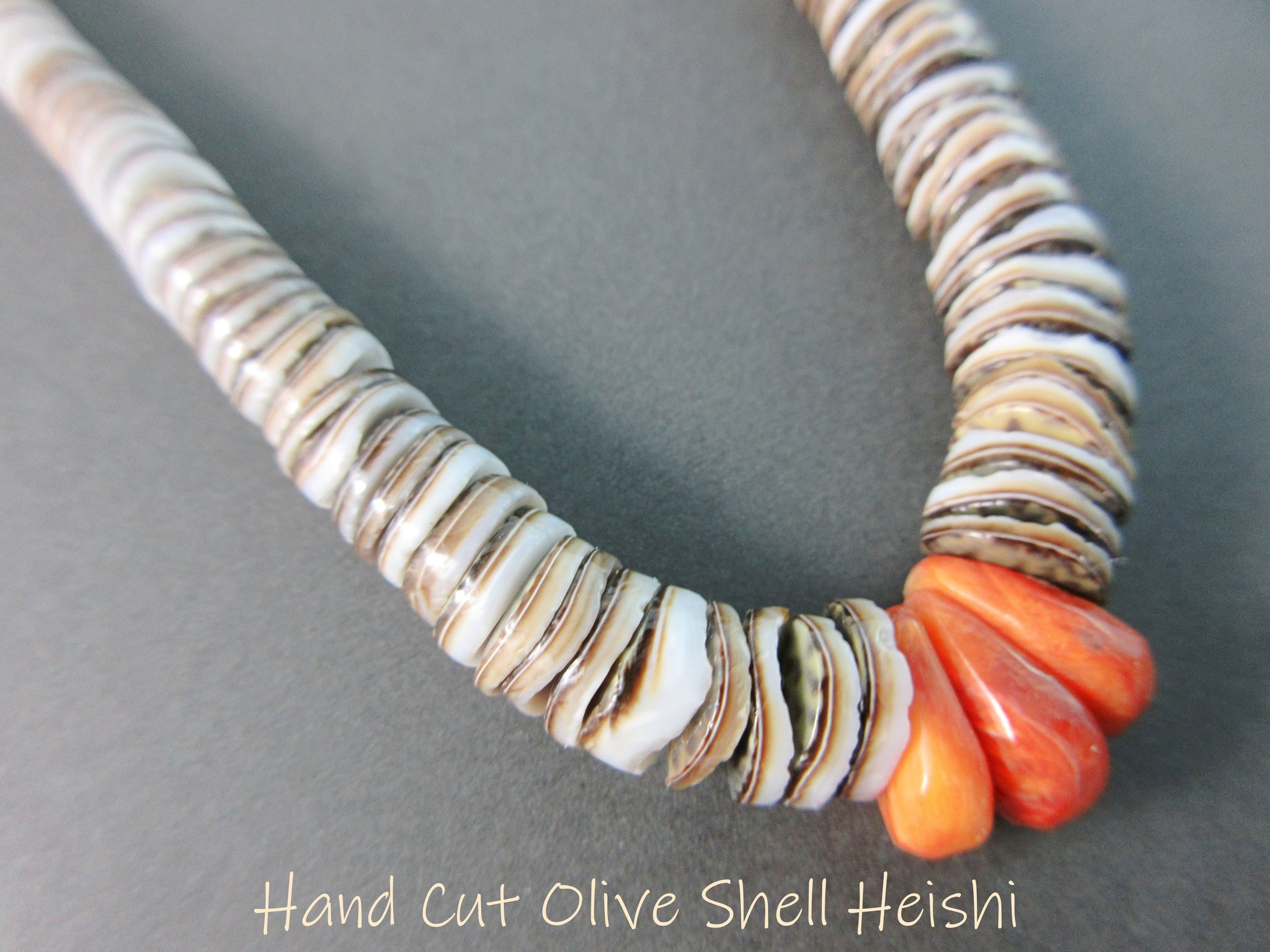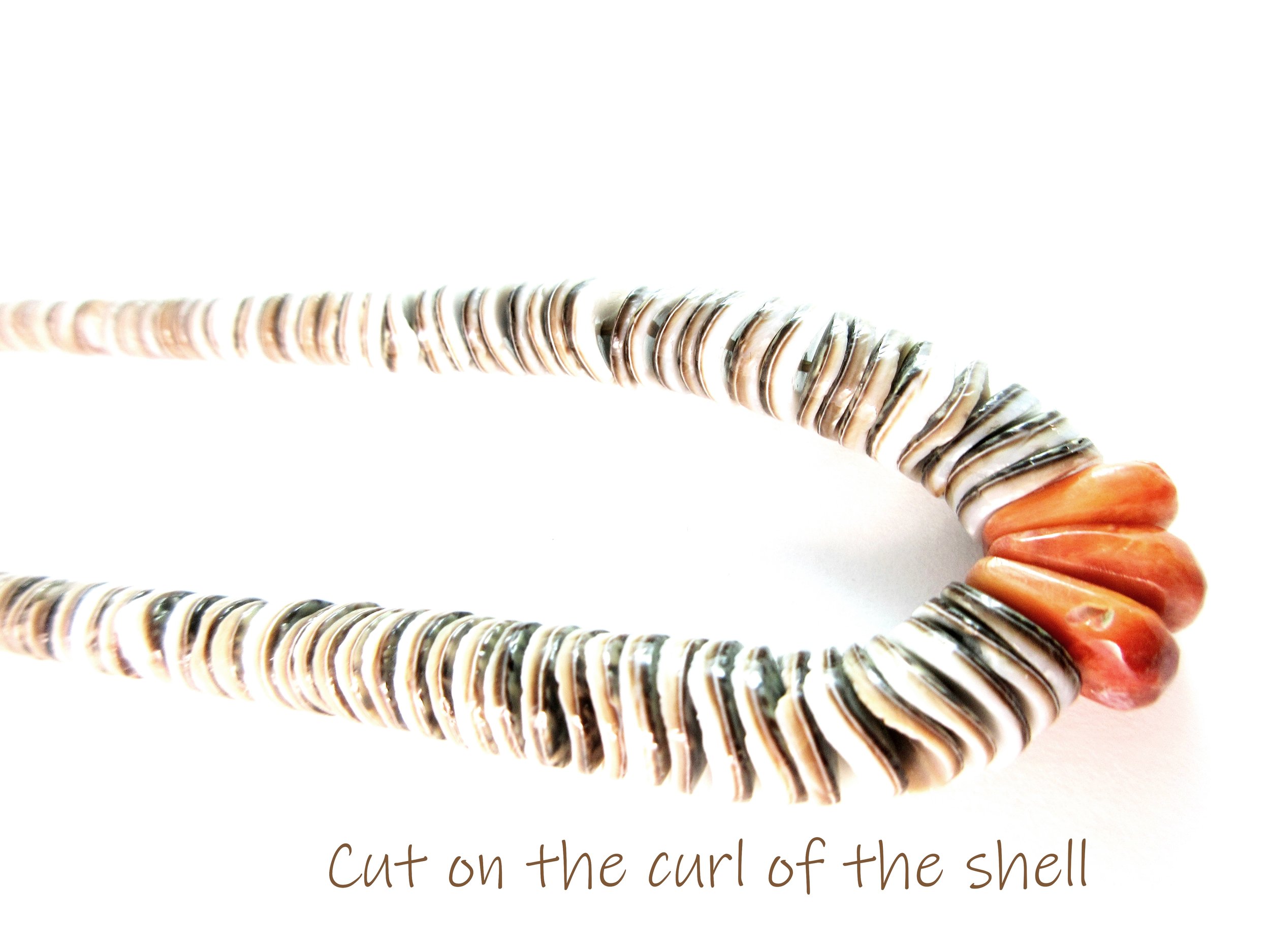 Santa Fe Indian Market 1st Place Winners~ Kewa Pueblo~ FARRELL/REYES PACHECO ~Hand Cut Olive/ Spiny Oyster Shell Heishi Necklace
ABOUT FARRELL & REYES
This Santo Domingo Pueblo husband & wife duo are creating some of the hottest work that is being produced out of the Pueblo in modern day!They are the 'New Generation' of artists that keep it traditional,while having a contemporary edge to everything they make!No,they are not your everyday artists that are making the same old thing,in the same old typical way..They take a fresh approach by creating jewelry made with the finest of workmanship your going to find!
I am extremely proud to not only call them personal friends,but to be exclusive both online & in Santa Fe that carries their jewelry! You'll find their jewelry is different,aesthetically eye appealing,colorful & like past days from their ancestors where everything is literally made by hand..
Their work stood out so much that it caught the eyes of the judges at the 2018 Santa Fe Indian Market,where they ended up taking home the "1st Place Award in the "Best of Class" jewelry category,beating out literally all the 100's of jewelry artists that were showing there!(See photos)
And if you have been to Santa Fe's Indian Market,then you know how packed it is with artisans from all over the country,showing their one of a kind,incredible art!
Their work is the cleanest you'll find,with the most impeccable workmanship that is so perfect that you would think it was machine made! They use no calipers to measure to make their pieces as perfect as they are,but rather everything is done by eye & feel.They cut their own heishi,hand roll all the beads,hand cut their materials for their mosaic,etc..Nothing from any manufactures are used in their jewelry.
~~~~~~~~~~~~~~~~~~~
DESCRIPTION:
Making heishi beads takes skill,know how & patience & Farrell validates this in this perfectly graduated necklace from one end to the other! Made in a one strand choker style of all hand cut olive shell heishi,that has complimenting rusty orange colored 'corn kernel' accents in the front.The spiny oyster is all hand cut,one by one & work marks seen validate this!
The shell is cut to go from as thick as a 9 mm size,down to as fine as 2.5 mm size in the back.The larger size disks in the front have a 'wave' to them where he cut them on the 'curl' that the shell has naturally.
It's not over the top,but simply said in looks!
"Pueblo Jewelry at it's Finest"!!
ARTIST: REYES & FARREL PACHECO made exclusively for PLATA DE SANTA FE JEWELRY

TRIBE: SANTO DOMINGO PUEBLO/KEWA PUEBLO

STONE: ORANGE SPINY OYSTER~OLIVE SHELL HEISHI

LENGTH: 17-1/2" (CAN EXTEND THIS TO A LONGER LENGTH BY GETTING (OR MAKING) AN EXTENDER)

COMBINED WEIGHT: 24.5 GRAMS

METAL: STERLING HOOK & EYE CLOSURE

TECHNIQUE: LAPIDARY WORK,HAND CUT HEISHI,HAND CUT SPINY OYSTER SHELL

HALLMARK: NONE~BUT GUARANTEE THIS TO BE THEIRS!