Long Rope ANTIQUE TURQUOISE Hand Tooled Leather Mexican Western Style Purse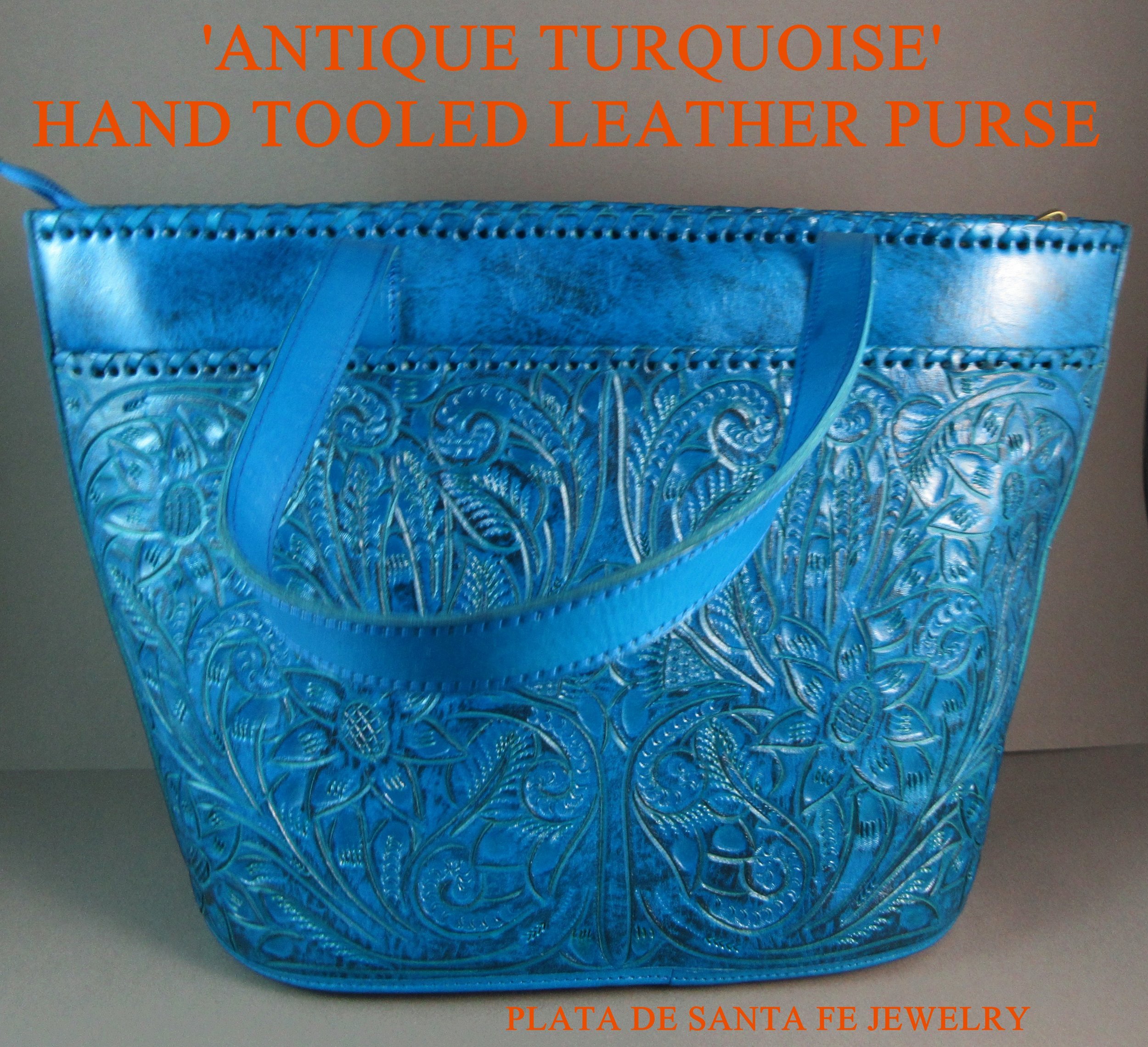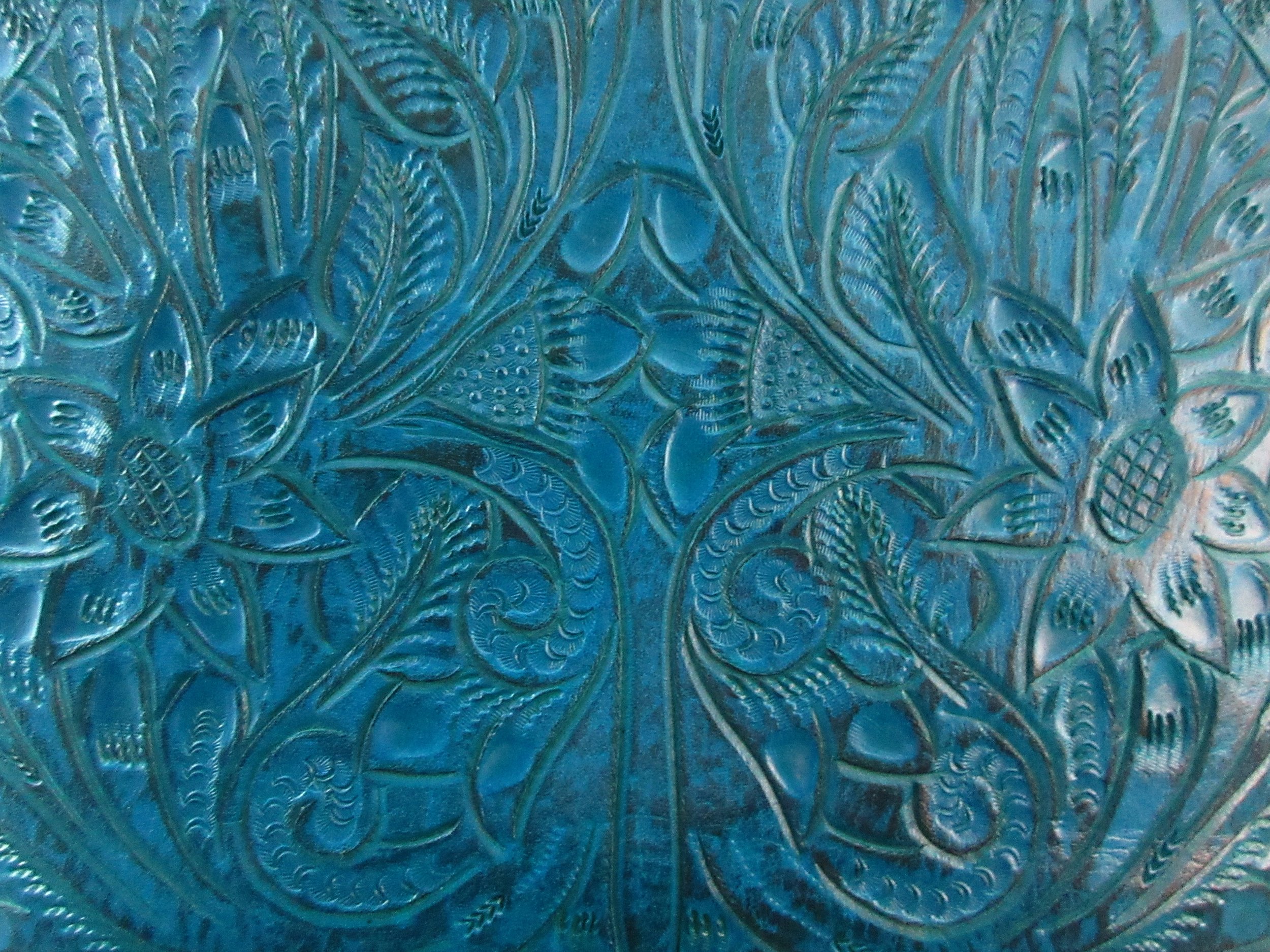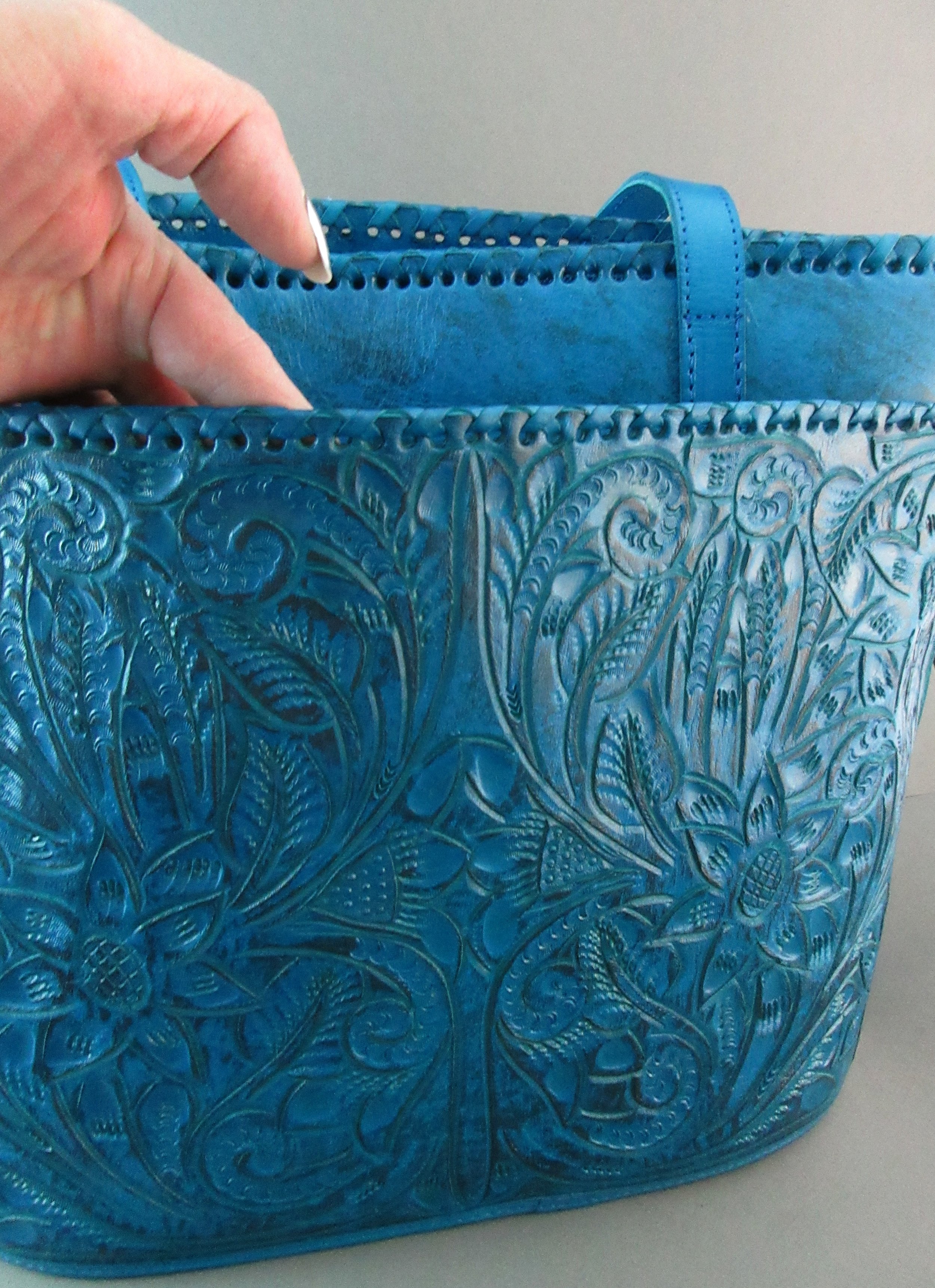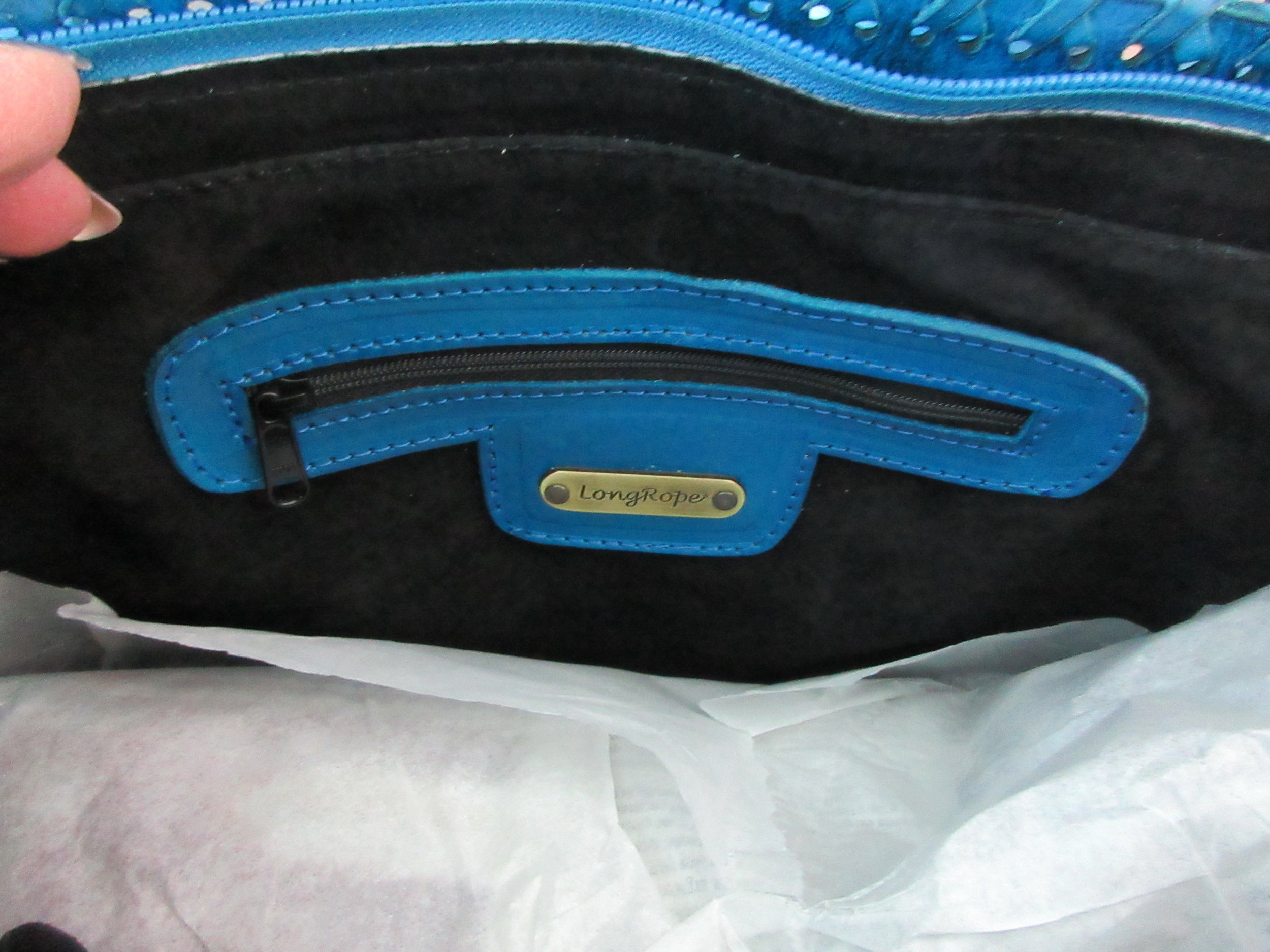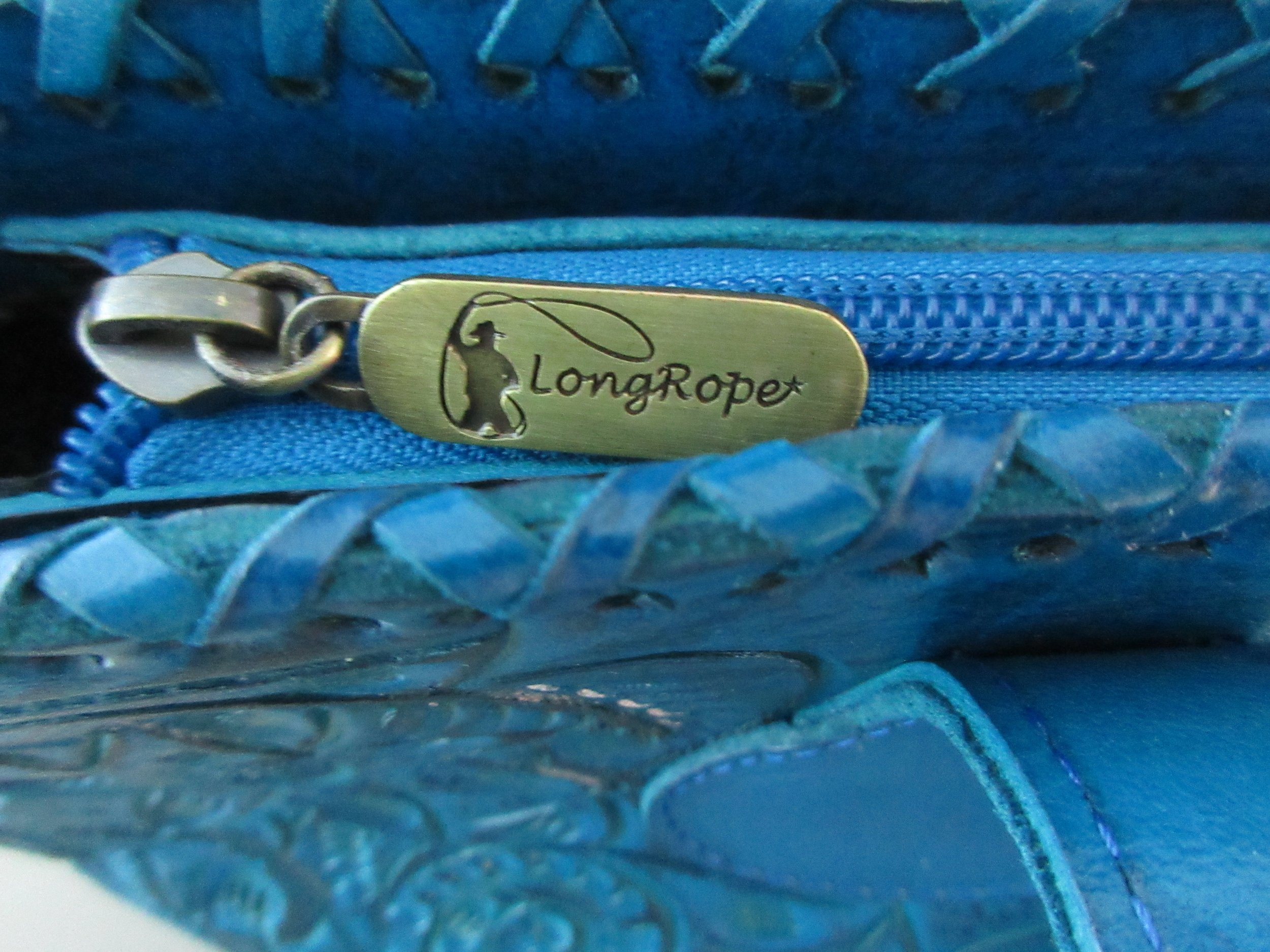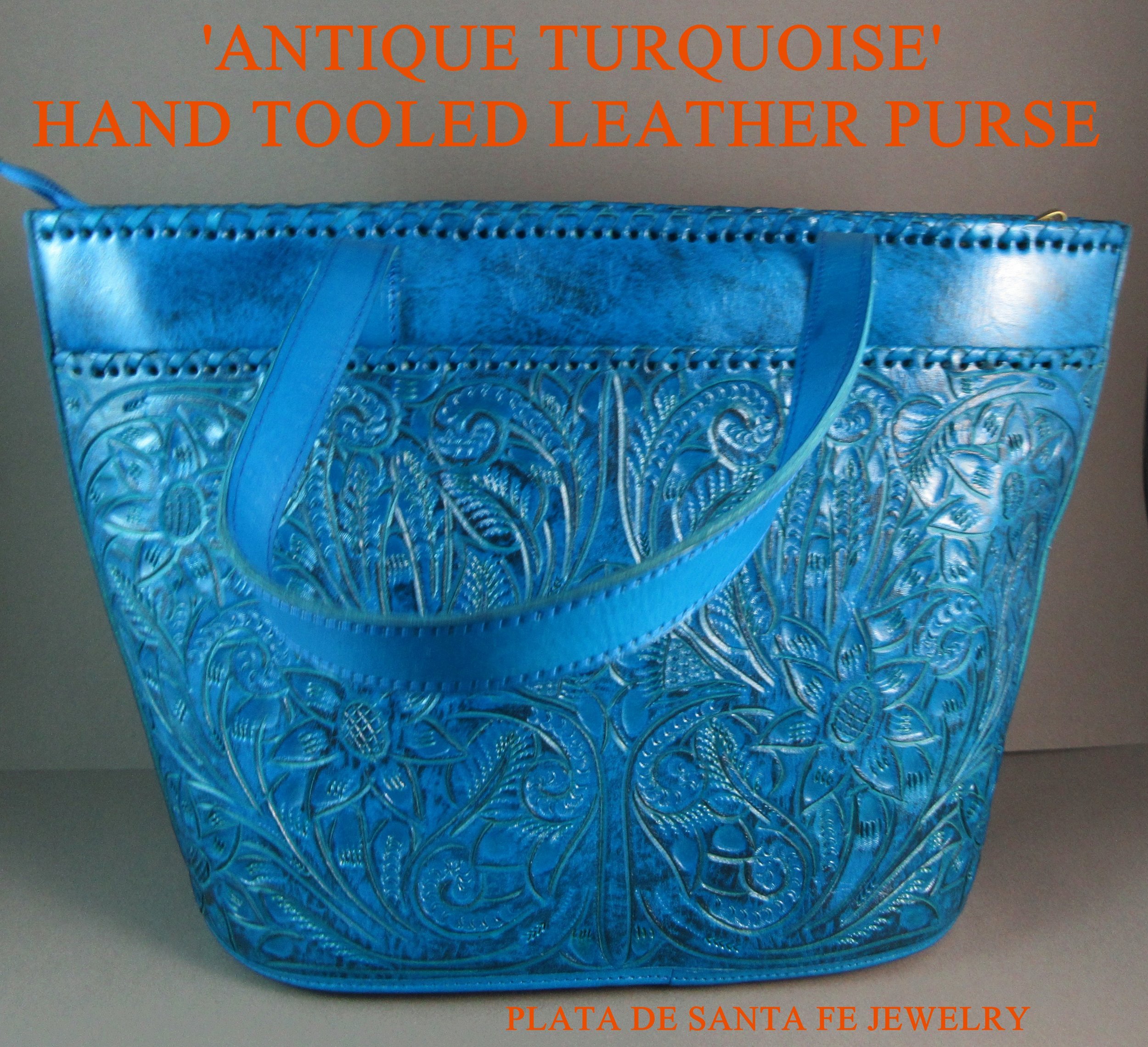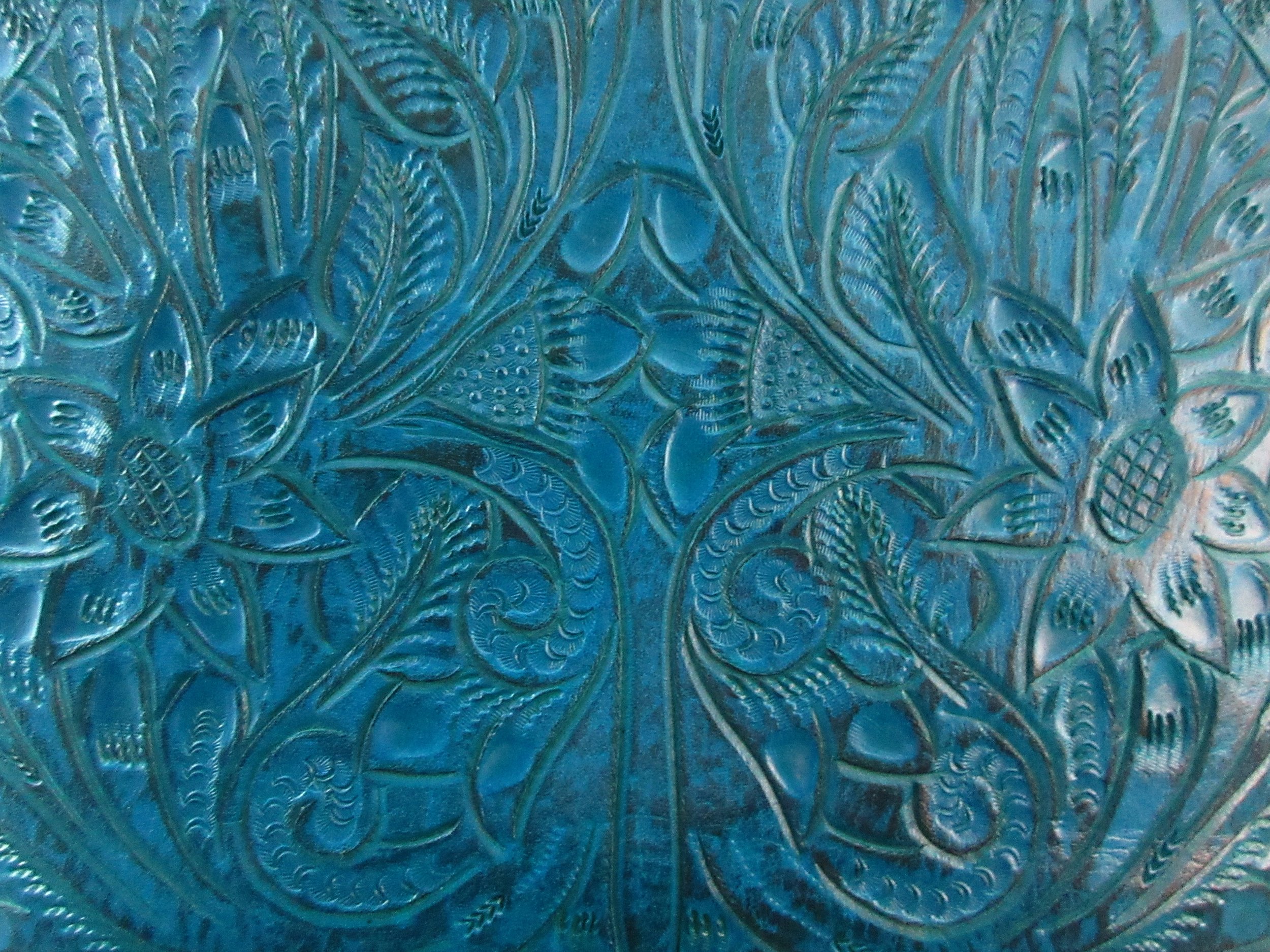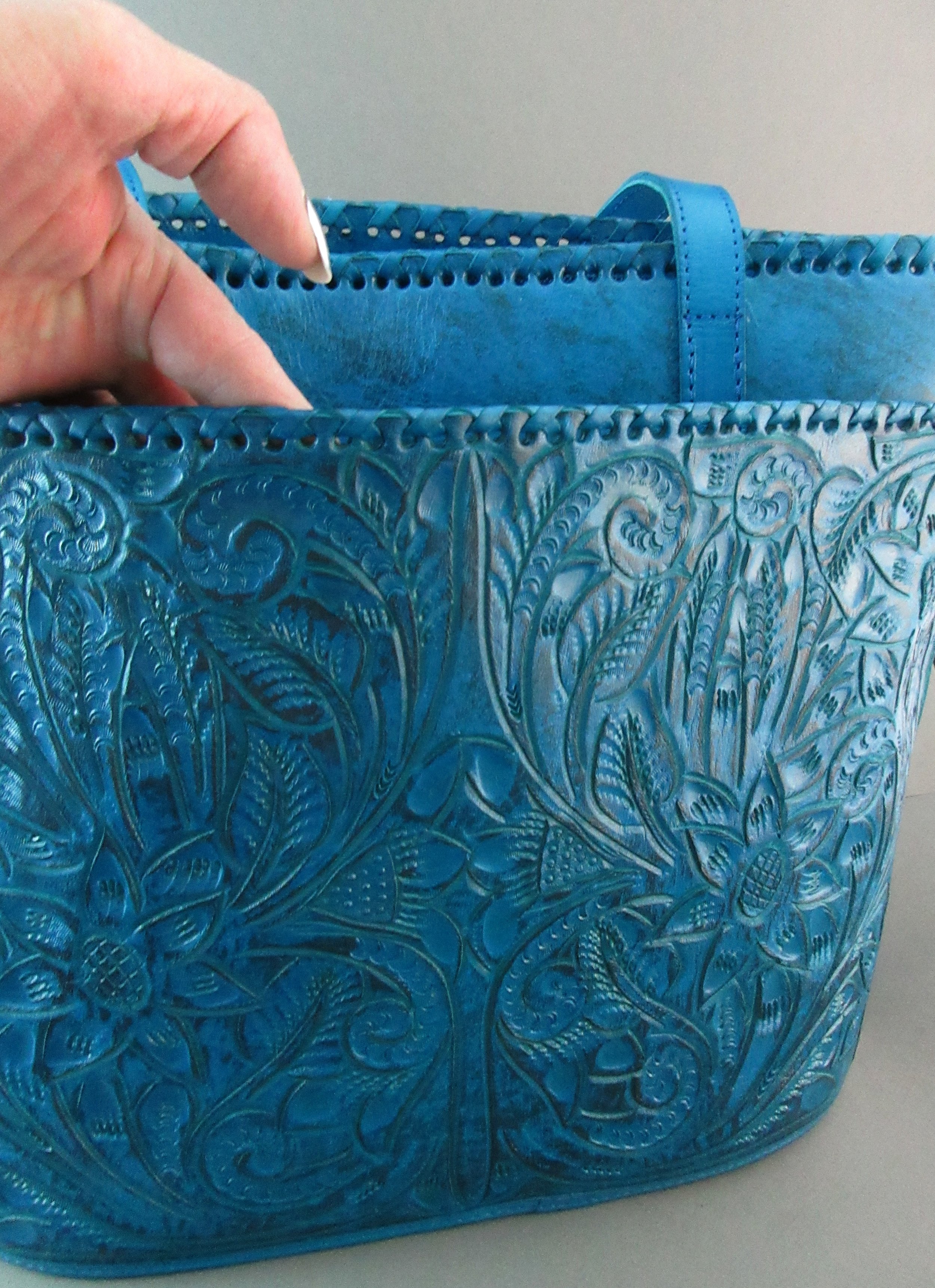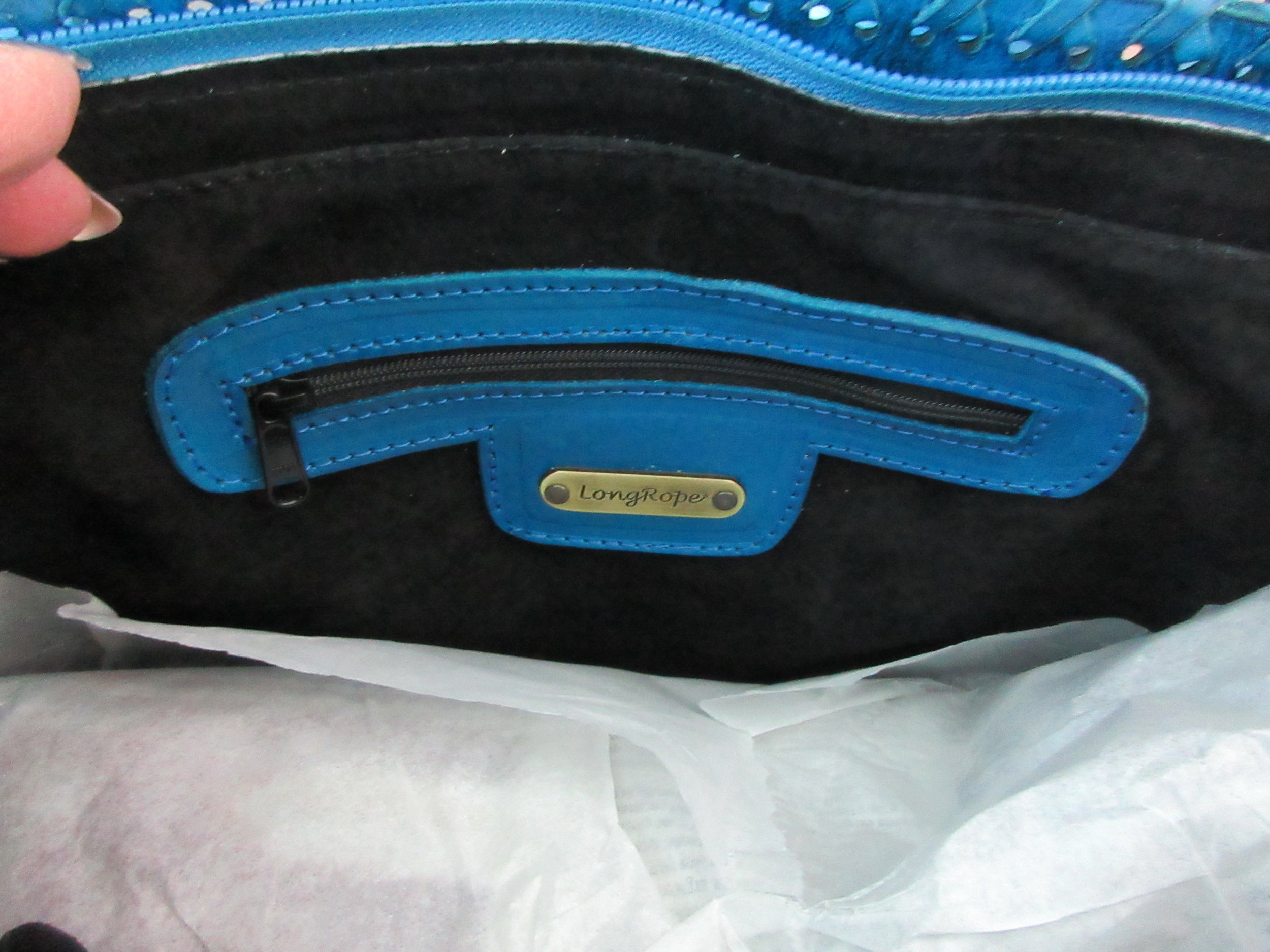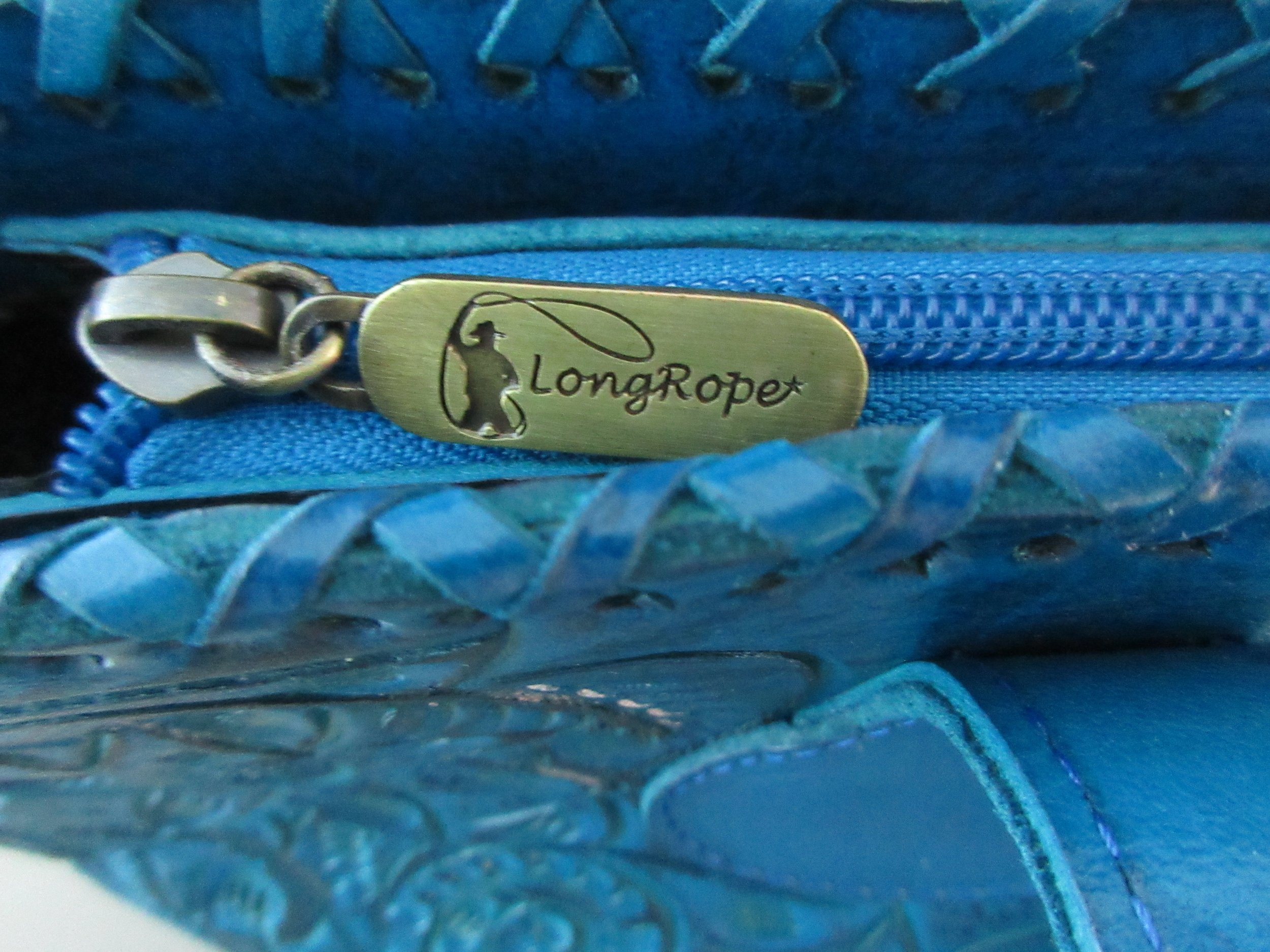 sold out
Long Rope ANTIQUE TURQUOISE Hand Tooled Leather Mexican Western Style Purse
DESCRIPTION:
This style, is one of the most perfect purses,since it is not so big that you can't locate anything,nor too small that you can't fit all
your belongings into.The drop is just enough where you can locate what you need!
Owning this style myself,I love the side exterior pocket that is used for all those'easy find' things that you can grab in a hurry.It's a perfect place for the cell phone,keys,etc.
The tooling is like a work of art & has a deeper tooling so you can witness the tasteful design.This is made with a more durable,weightier leather,that will stand the test of time & will not wear out in a matter of month's..It's made to last!
The color gets it's name because of the gorgeous brightly colored turquoise,that has been given a patina finish, as if it's 'aged'.It is a year round color & works well for those of you with a southwest style!! The design is wider at the top & then "V's" to a narrower bottom.Hand carry or throw it over your shoulder!
The inside is fully lined with black suede & has a zipped interior compartment & a place for your phone,if you choose to carry it there.
Has that true Southwest/Mexican/Western Cowgirl Chic look & can go with any Mexican wardrobe or Western !
**Just like we have to condition our skin,it is also wise to condition these about every 6 month's & you want to do it more often, if you live in a dry climate.A 'boot cream' is recommended..It will leave it soft! **
"Made with time & love"!
SHIPPING PRICES FROM POST OFFICE ARE BASED ON 3 THINGS:
WEIGHT,DIMENSIONS OF BOX & HOW FAR THE BOX TRAVELS FROM ORIGINAL LOCATION TO DESTINATION..I HAVE NO CONTROL OVER PRICING. IF I FIND AT TIME OF CREATING SHIPPING LABEL,THAT IT DID NOT COST AS MUCH AS WHAT I CHARGED,I WILL REIMBURSE YOUR ACCT.,LESS MATERIAL FEES**
MADE BY: LONG ROPE
MADE IN: GUADALAJARA MEXICO
COLOR: HAND RUBBED ANTIQUE TURQUOISE
TECHNIQUE: HAND TOOLING,MACHINE & HAND STITCHING,HAND RUBBED COLOR,WHIP STITCHED BORDERS
MATERIAL: LEATHER EXTERIOR/BLACK SUEDE INTERIOR
PURSE WIDTH: 16" WIDE(TOP)~~14" WIDE(BOTTOM
PURSE HEIGHT:11-1/2" TALL
DEPTH: APPROX. 6"(RELAXED)
STRAP DROP: 9"(FROM TOP OF STRAP TO BASE)
INTERIOR ZIP COMPARTMENT MEASUREMENT: 5-1/2"-6" RANGE
ADDITIONAL FEATURES:CELL PHONE INTERIOR COMPARTMENT, 1 INTERIOR ZIPPED COMPARTMENT,1 EXTERIOR NON-ZIPPED SIDE COMPARTMENT,ZIPPED TOP
STYLE: MEXICAN~ARTSY~WESTERN
**Please note**
Due to the fact that this is totally hand made & not made by machine made big manufactures,there may be slight variations inherit to the leather.
My apologies for a high shipping rate,but I find that sometimes what I charge,does not cover the price of shipping.Depending on the distance the buyer lives from NM,determines the price.If I find it did not cost as much,I will reimburse your acct.,less fees..