Hand Made Mexican NAVY Tooled Leather Western Style Evening/Cocktail Clutch With Detachable Strap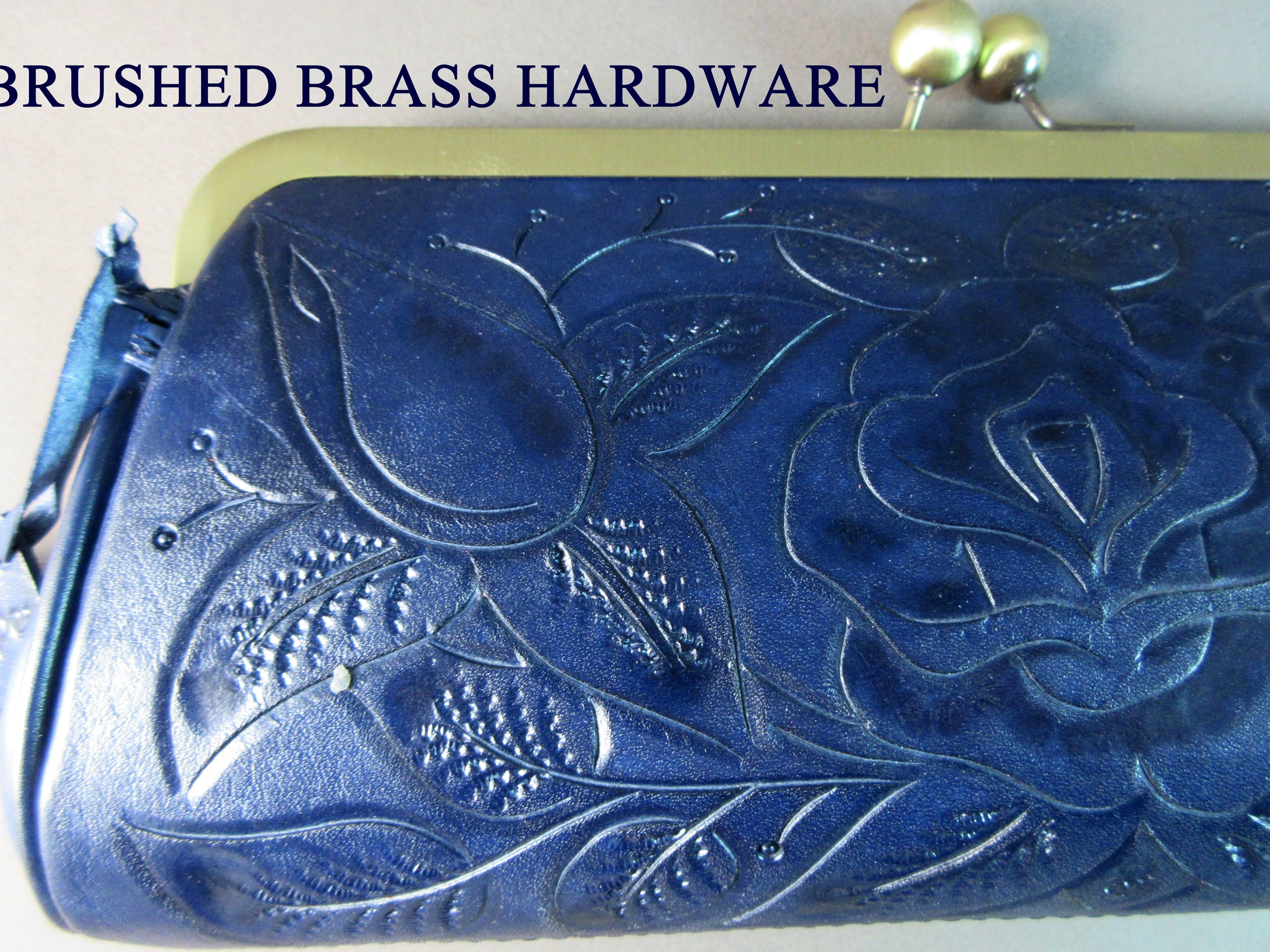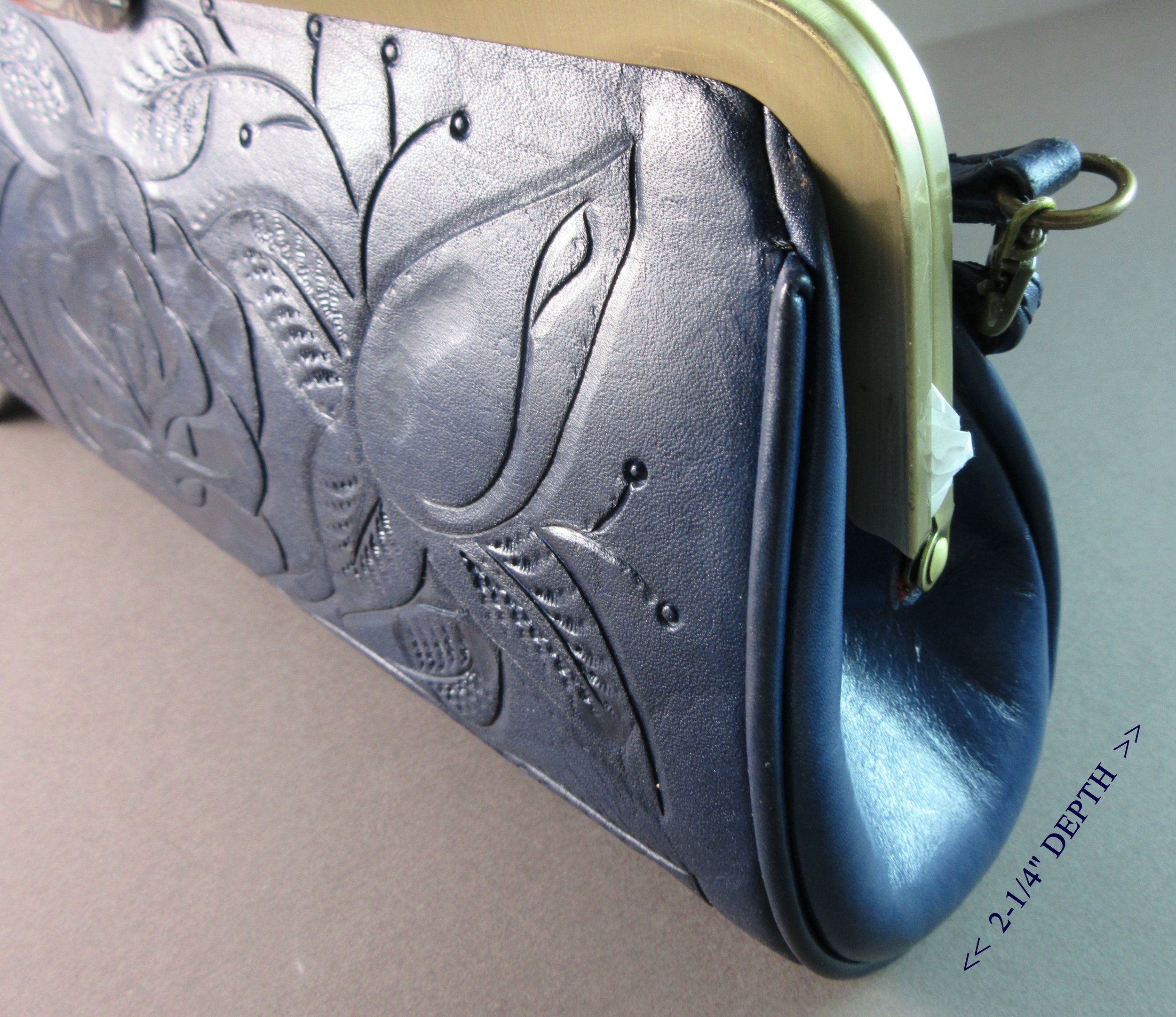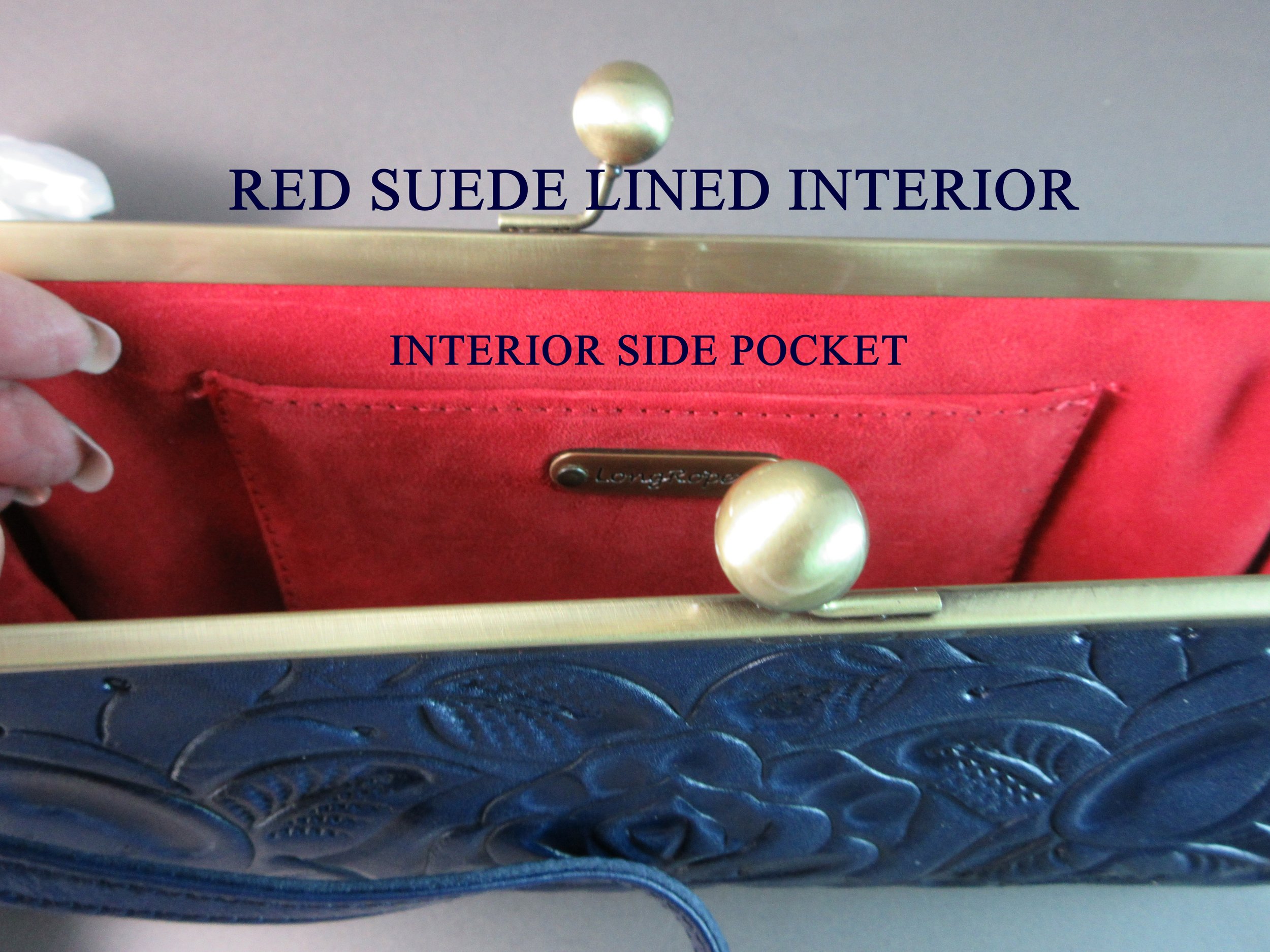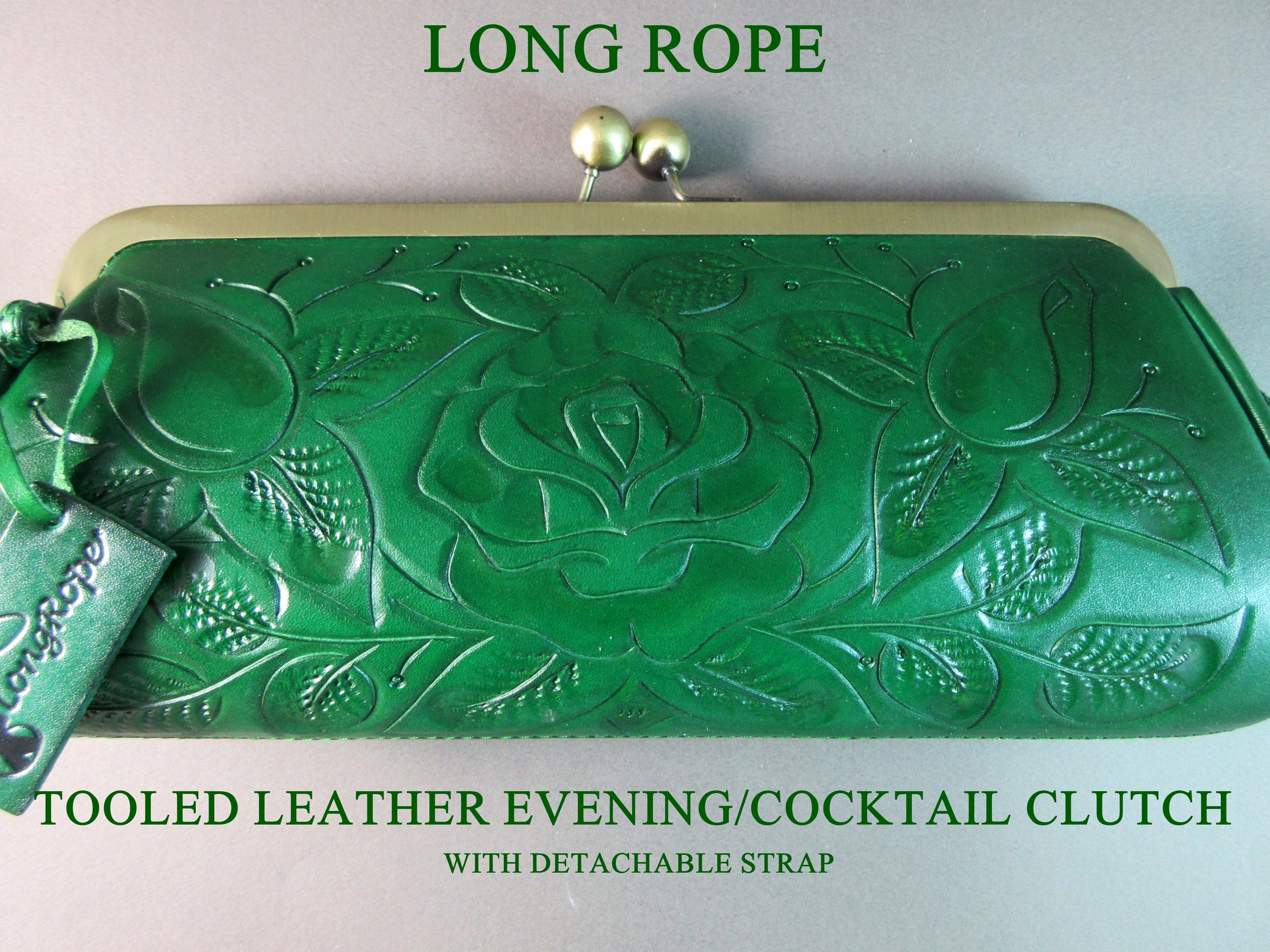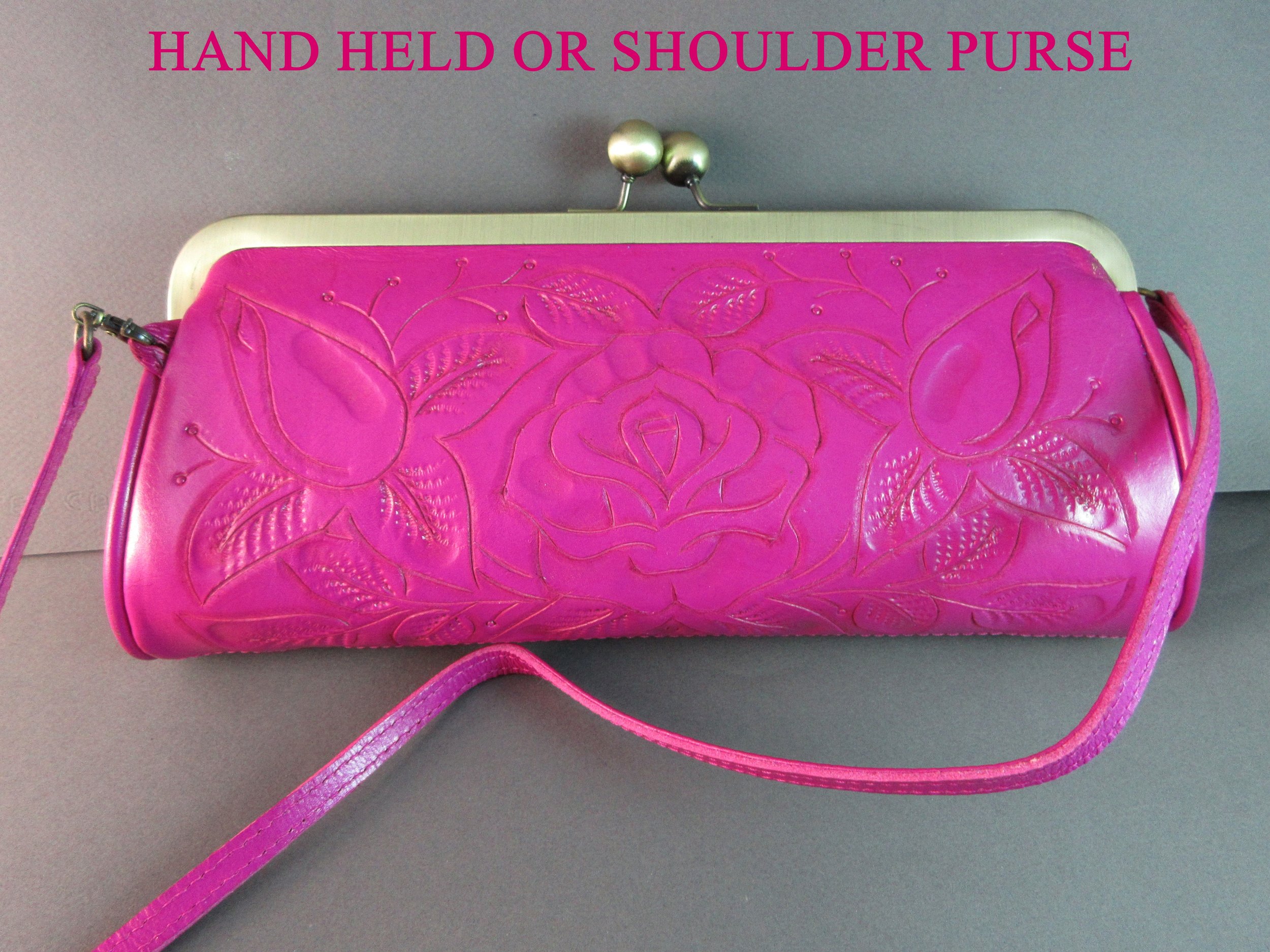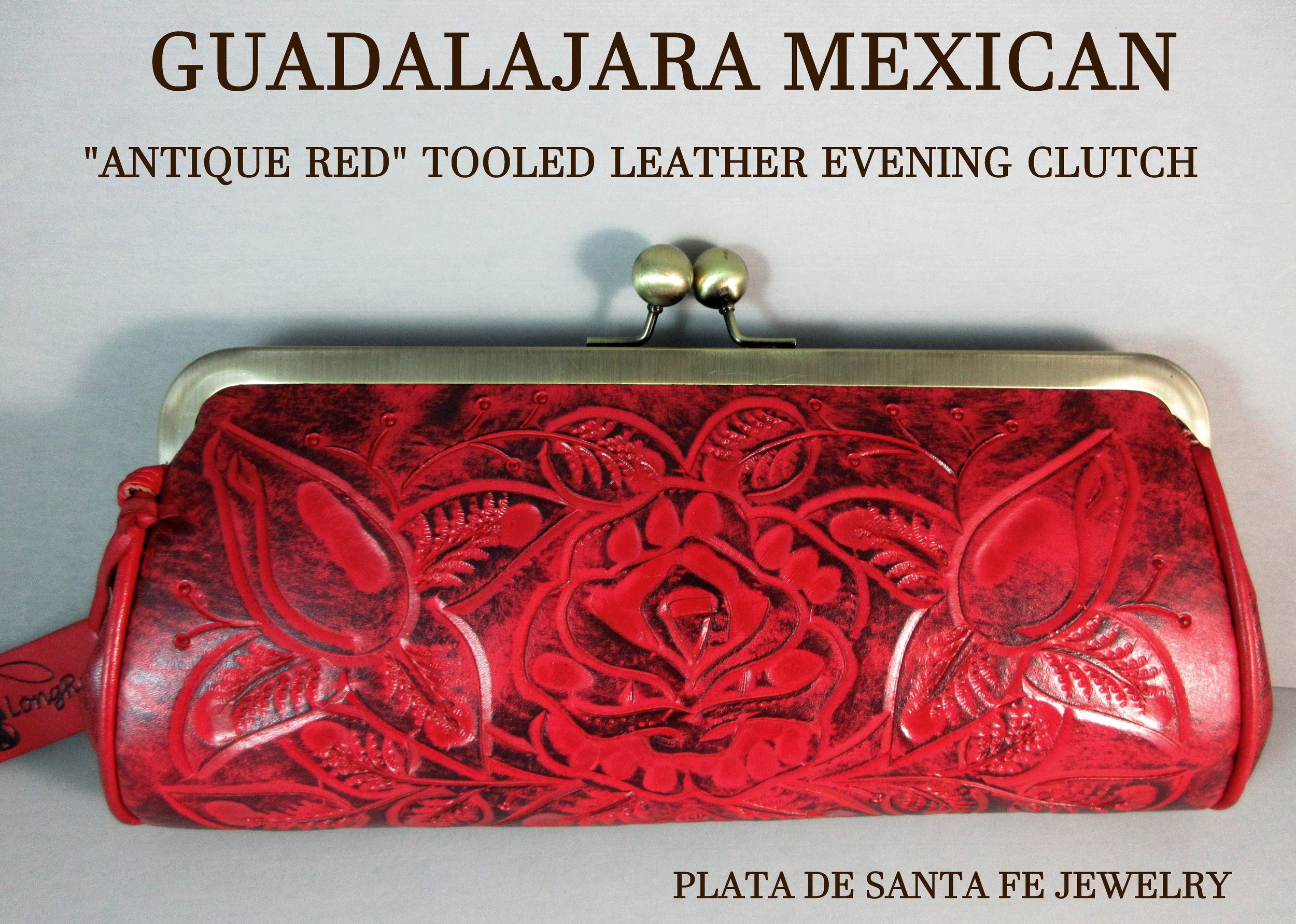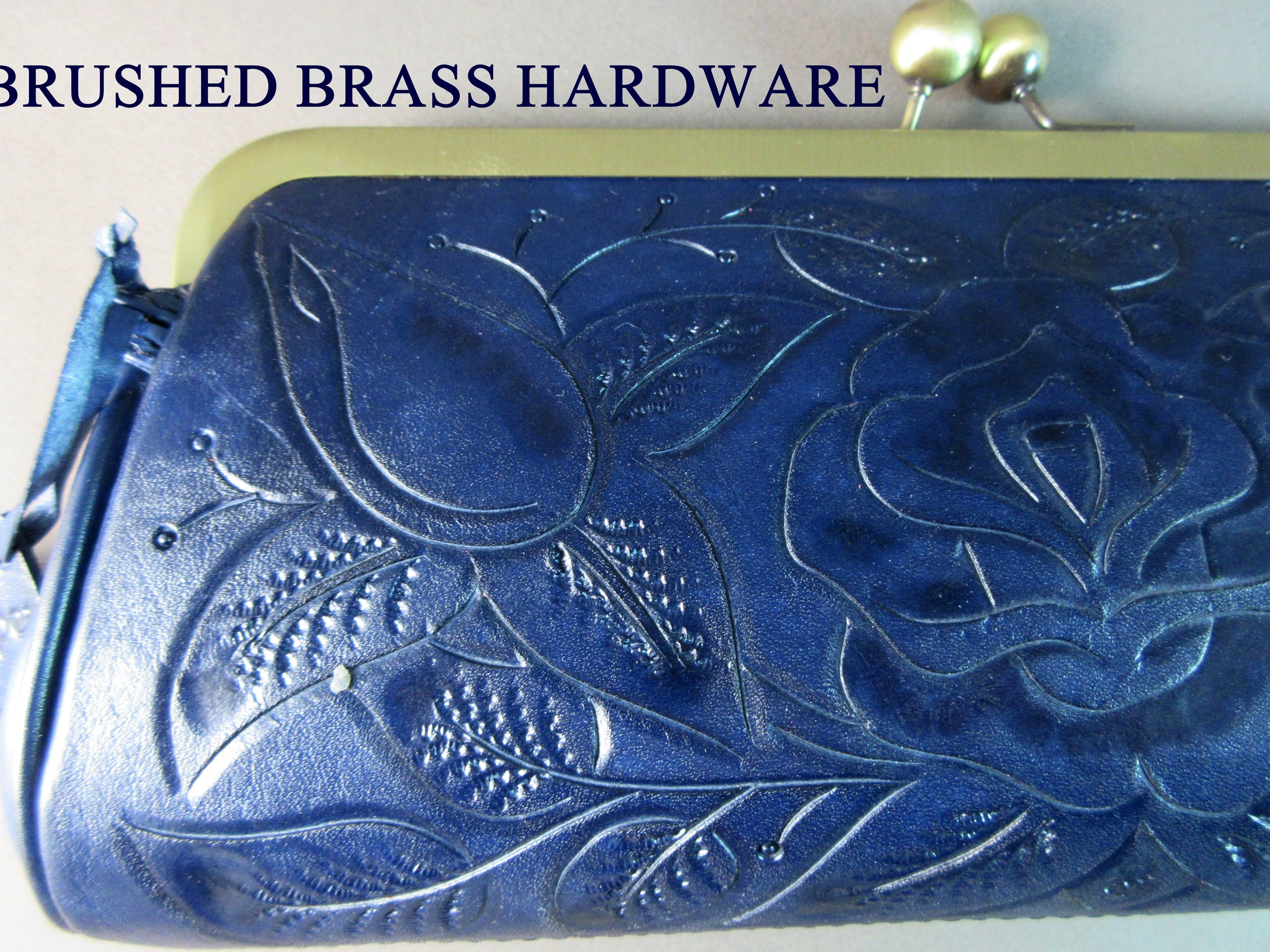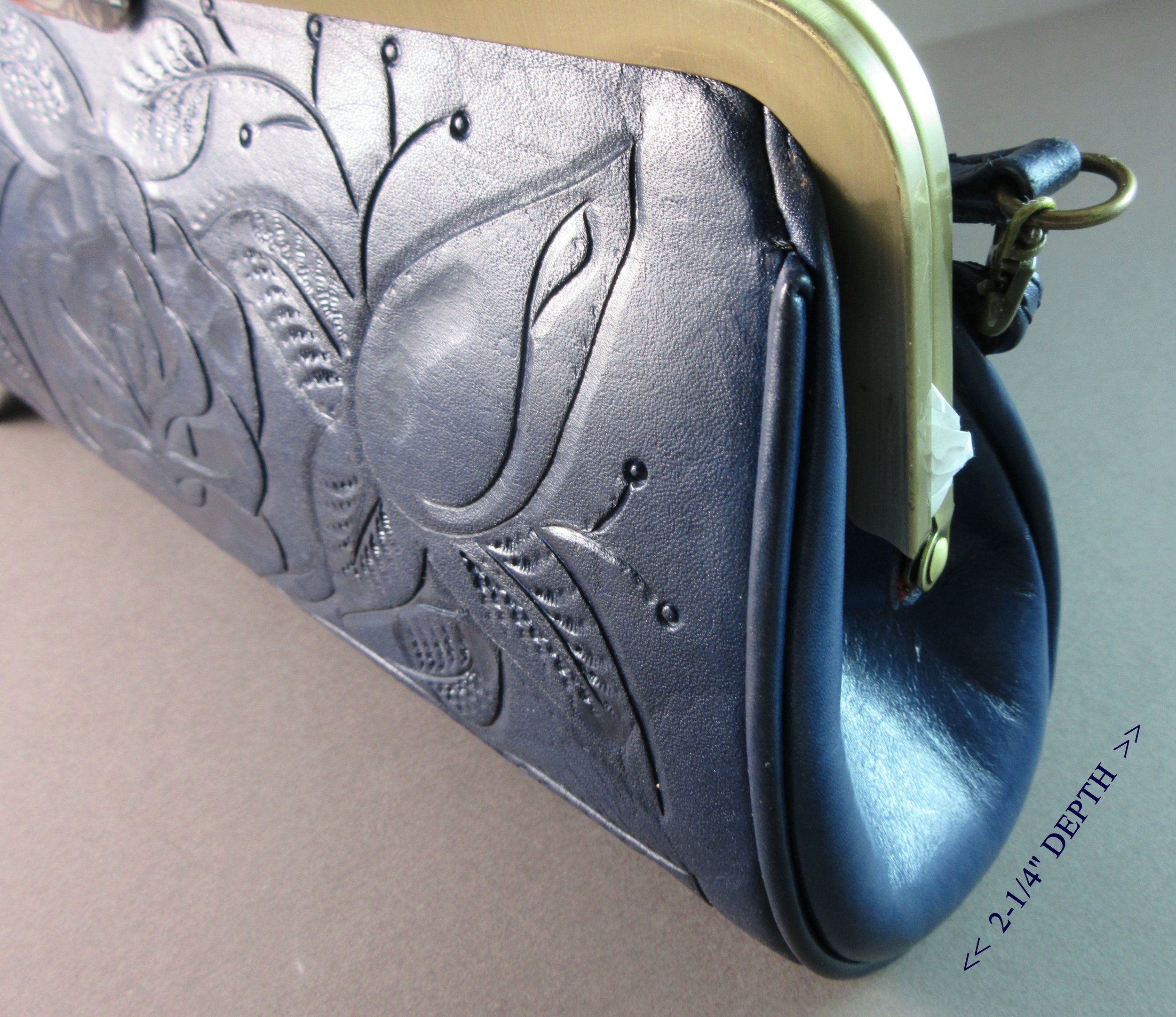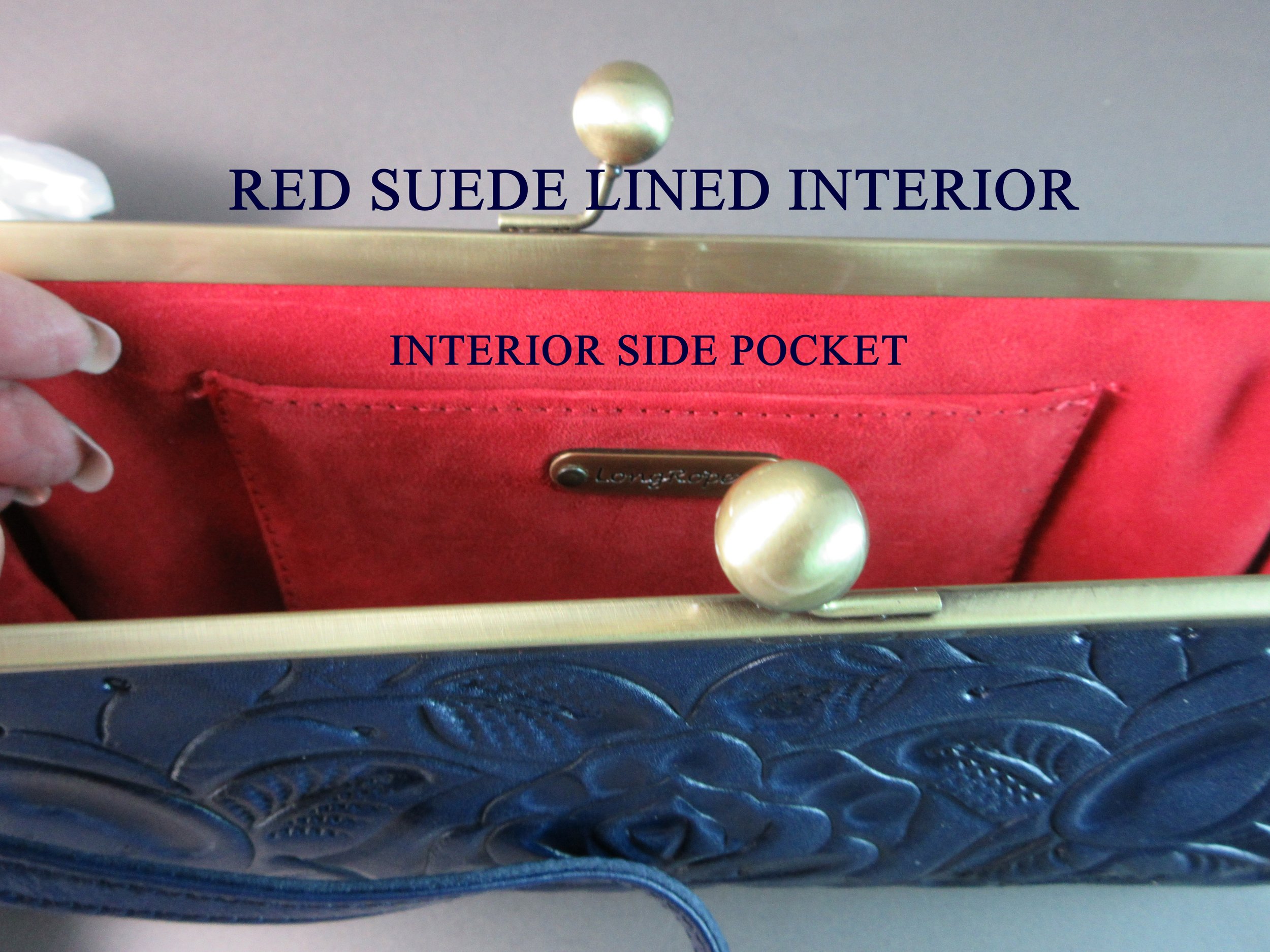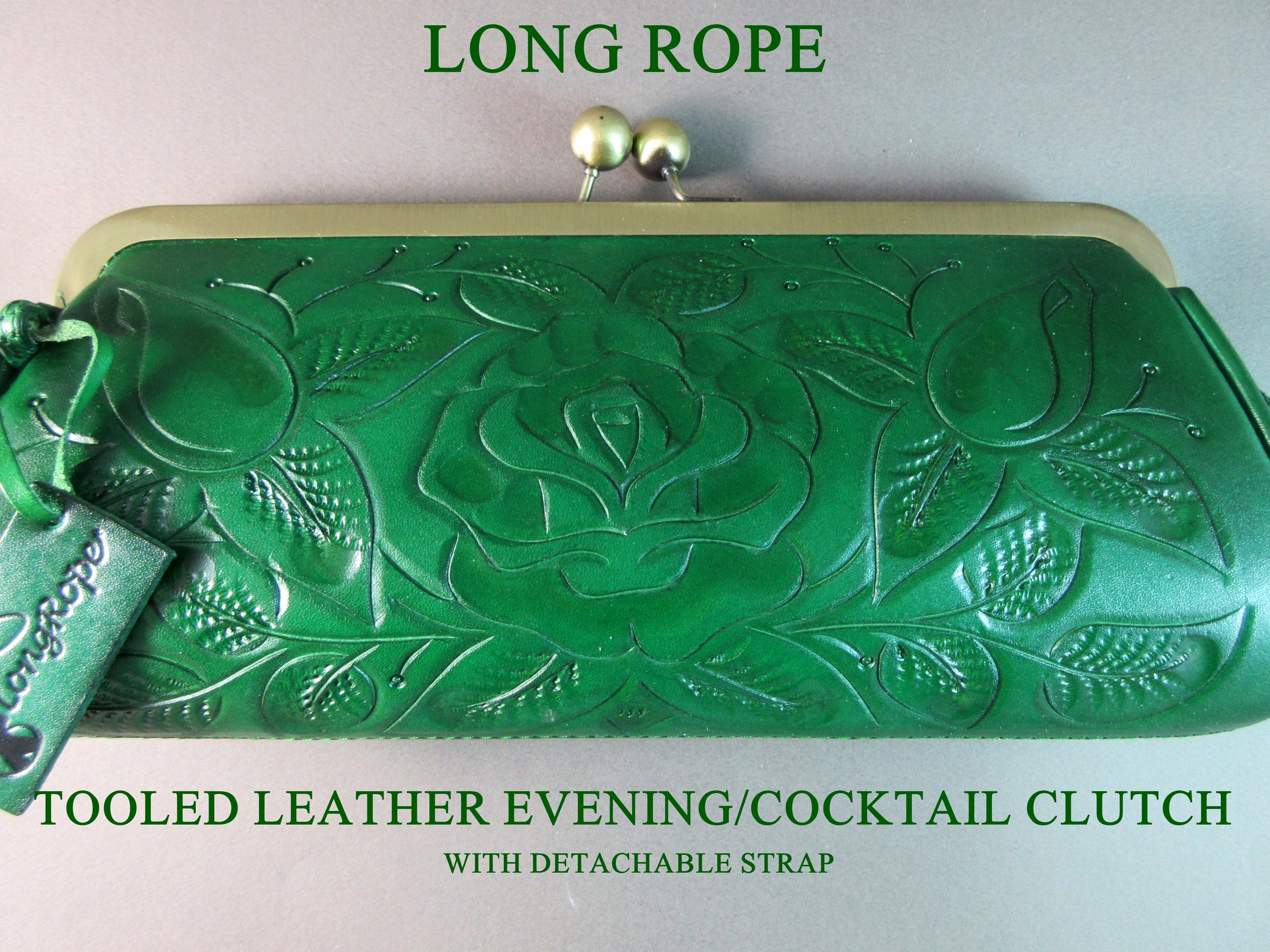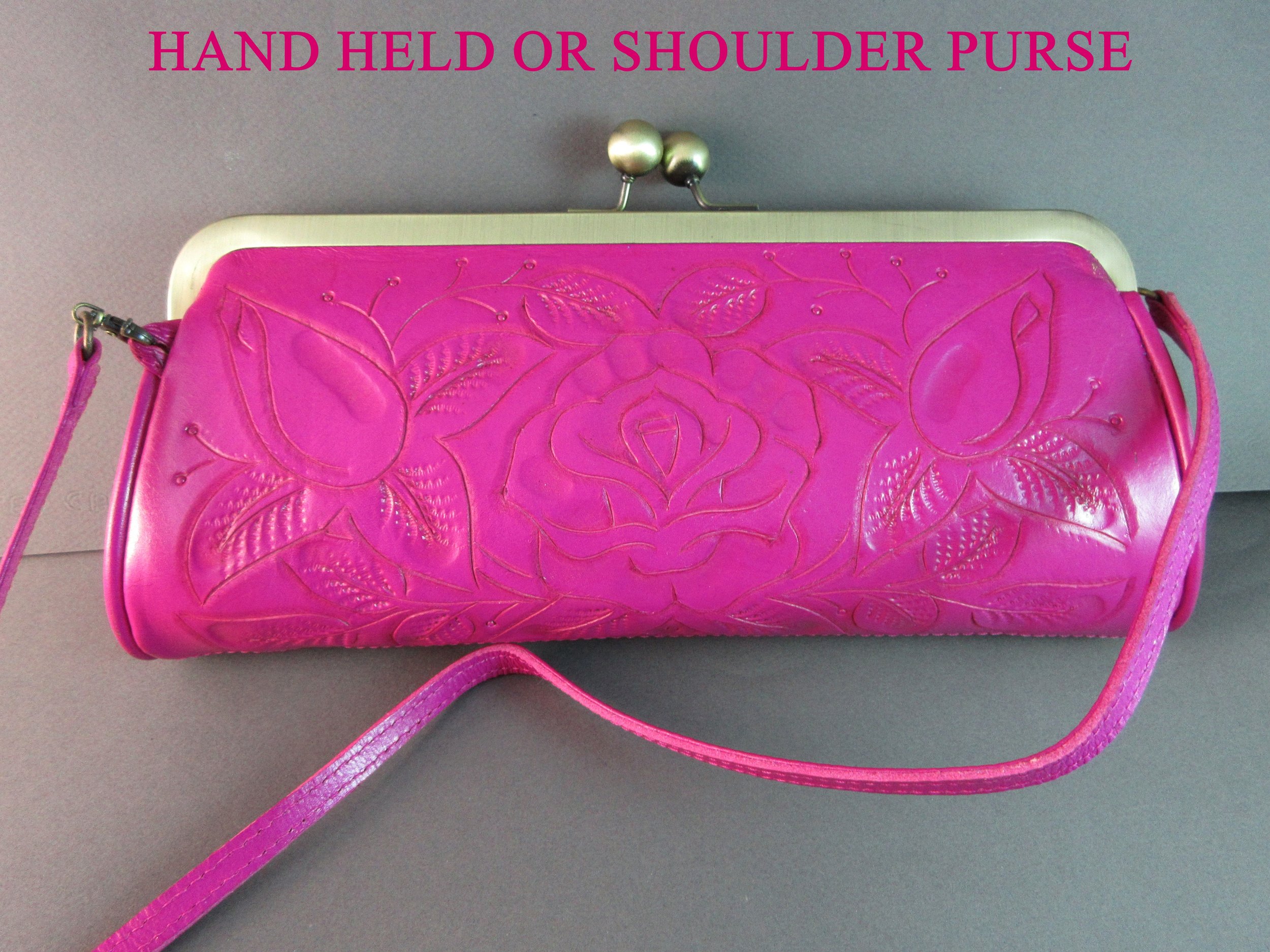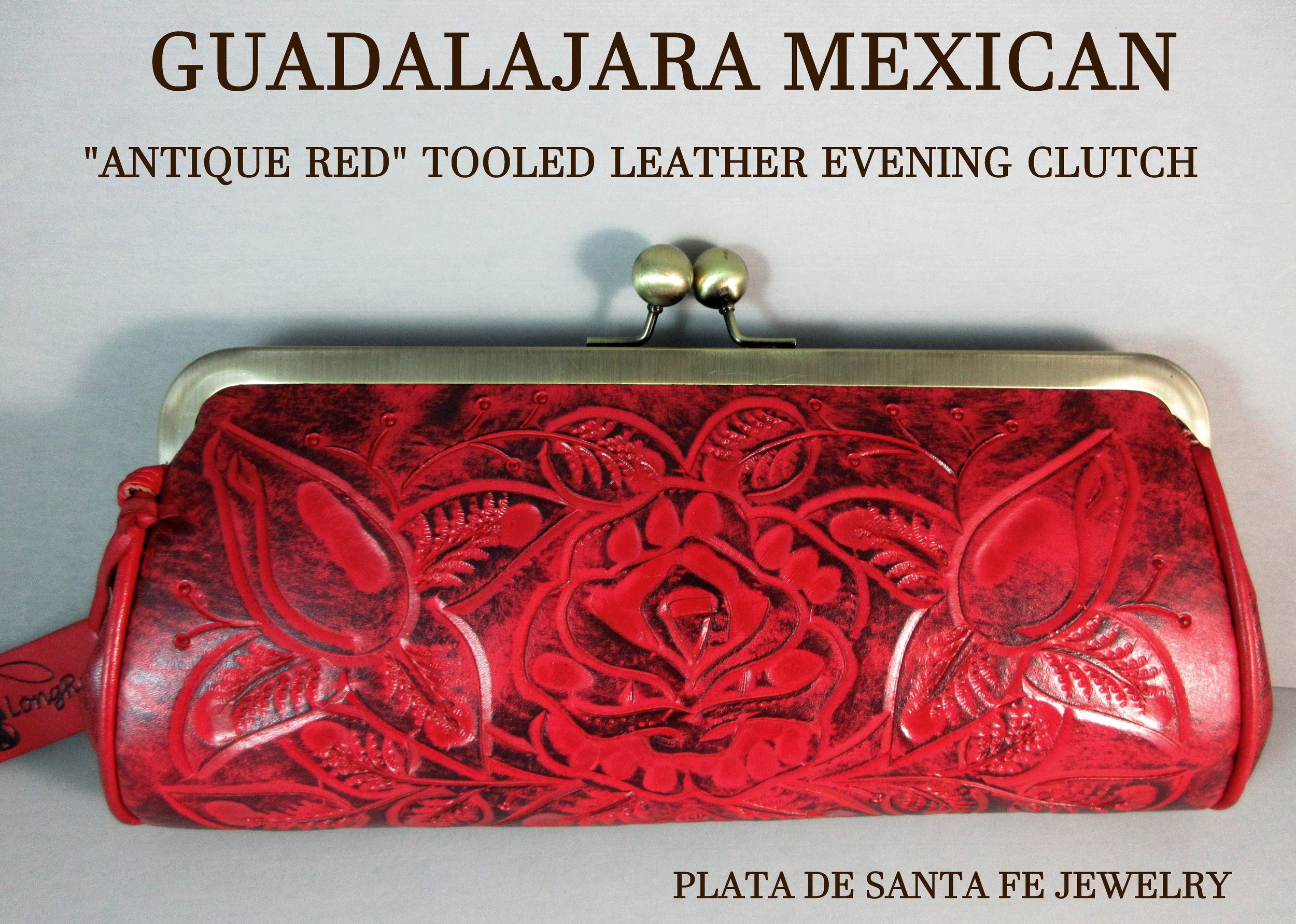 sold out
Hand Made Mexican NAVY Tooled Leather Western Style Evening/Cocktail Clutch With Detachable Strap
DESCRIPTION:
How pretty this would be when your attending parties,going to a play or any evening event!
It is colorful,super classy & is made with versatility..It can be hand held or used as a shoulder purse & comes equipped with a detachable strap & has brass lobster clasps that hook to the side loops for a easy on,easy off strap.(see photos)It is beautifully lined in a red suede & has an interior side pocket.The brushed brass touch given to the closure adds to it's beauty..
The size is great when you don't have much to carry & is shallow enough so you can locate what you need. Attach the strap & throw this over your shoulder when you want to free up your hands. This is the clutch to carry any time you want that elegant western look..
**Just like we have to condition our skin,it is also wise to condition these about every 6 month's & you want to do it more often, if you live in a dry climate.A 'boot cream' is recommended.It will leave it soft! **
"Made with time & love"!

THIS STYLE COMES IN COLORS:
Antique Turquoise,Antique Red,True Red,Brown,Fuschia,Green,Purple
MADE BY:Long Rope
MADE IN:Guadalajara Mexico
MATERIAL: Hand Tooled Leather/Red Suede Fully Lined Interior
TECHNIQUE:Hand Tooling, Machine Stitching,Hand Rubbed Dyed,Passion
COLOR: Navy/Lapis Blue
PURSE LENGTH: 12" Wide
PURSE HEIGHT: 5" Tall
DEPTH: 2-1/4" (Relaxed)
STRAP LENGTH: 11"(Detachable/Measured One side)
FEATURES:Hand Held Clutch Style OR Shoulder Purse
ADDITIONAL FEATURES: 1 Interior Side Pocket
LABELED: Long Rope
STYLE: Evening/Cocktail Style Cowgirl/Mexican/Western Clutch
**Please note**
Due to the fact that this is totally hand made & not made by machine made big manufactures,there may be slight variations inherit to the leather.
Mexican manufacture,in all different styles & colors,from small to this size tote & all sizes in between! So please go to my site to see the listed ones..The rest are shown in the last photos.