Guadalajara Mexico Tooled "BLACK" Leather Evening Style Western/Mexican Clutch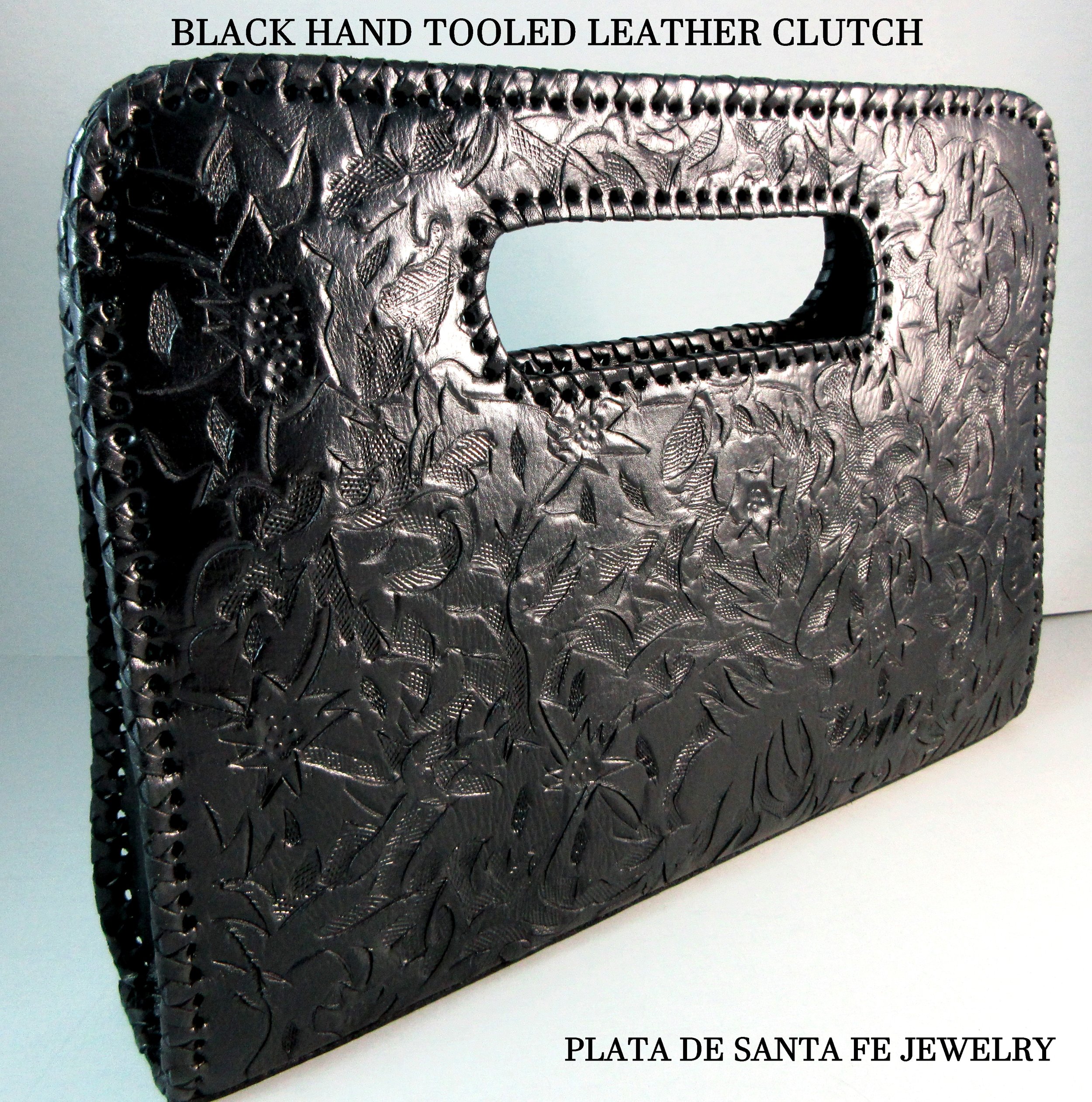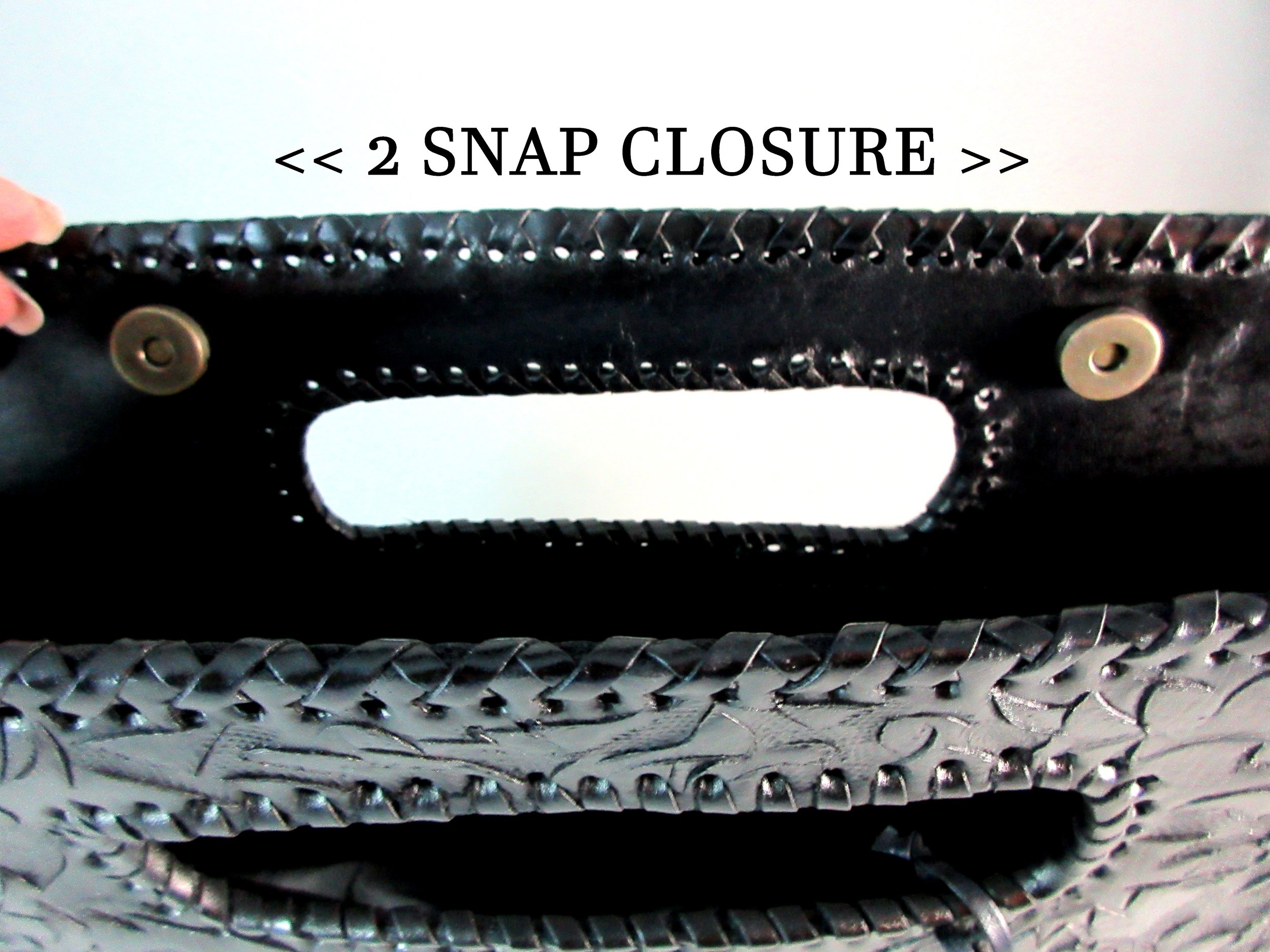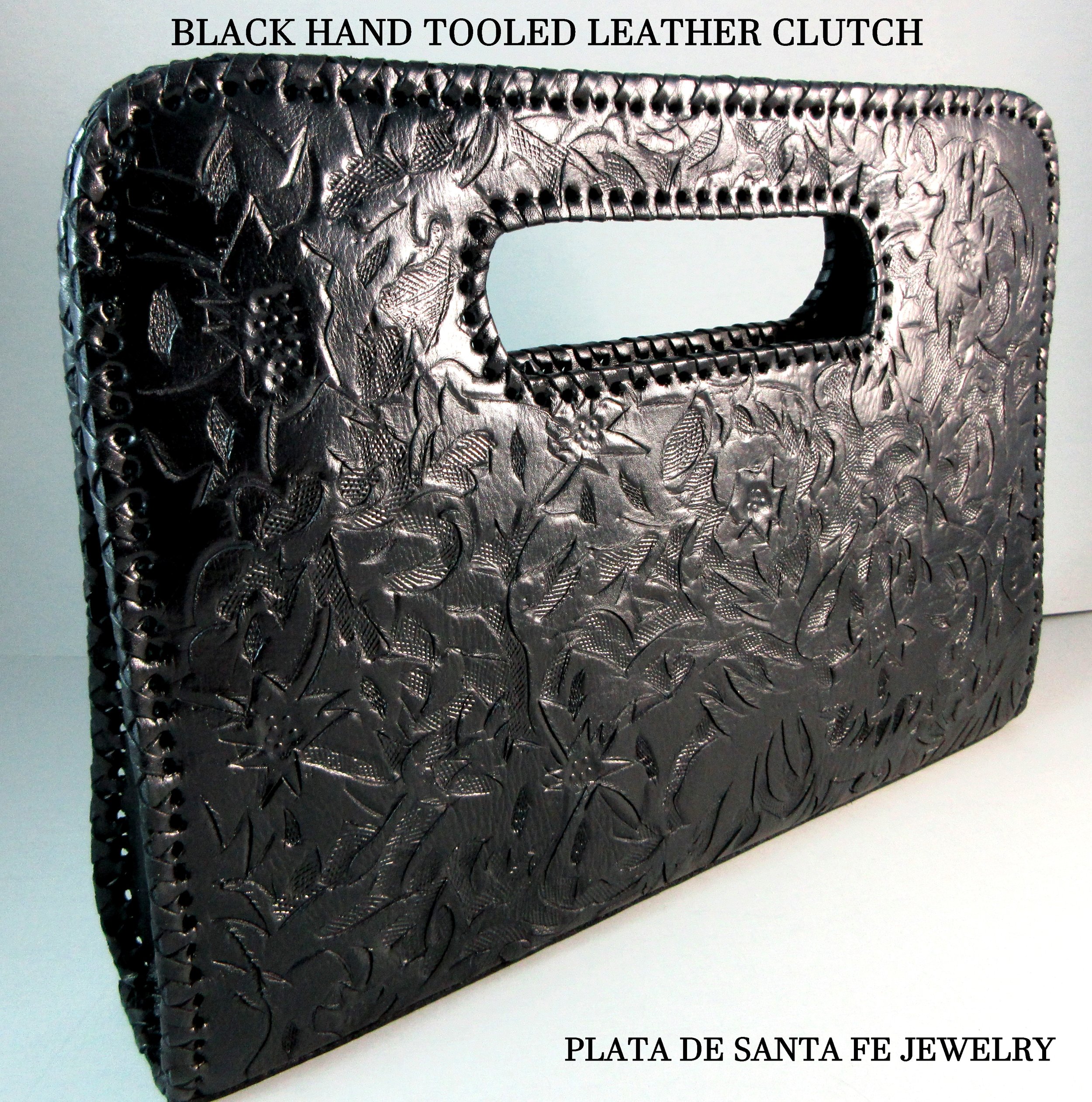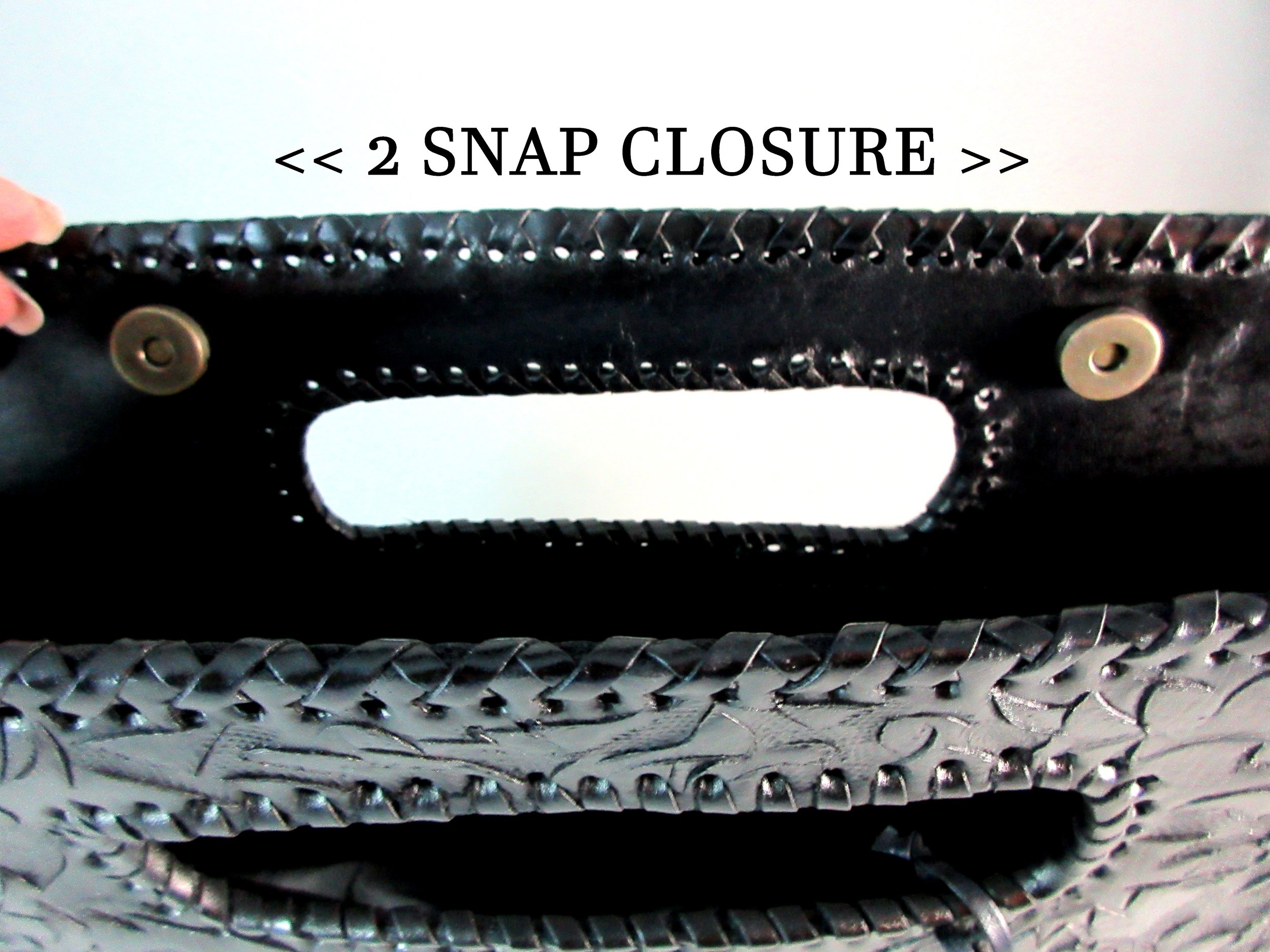 sold out
Guadalajara Mexico Tooled "BLACK" Leather Evening Style Western/Mexican Clutch
Made in Guadalajara Mexico,where some of the best tooled leather is made by the hands of some of the best artists & having witnessed many,this has to be the one of the best for not only impeccable workmanship & artistry,but they give us these super vibrant colors that some others just don't do! They put the time,with their skilled hands, to assuring that you will get one of the highest quality tooled leather purses that are being made! Their attention to detail is outstanding & when you get one in hand,all this is highly obvious!The tooling they do,are like real works of art & are like paintings in leather form..
Perfect size for an evening out or when you just don't want to carry too much..It is beautifully tooled on both sides,so it won't matter how it is carried.What I love about the design is,rather than putting a single magnetic snap in the middle on a smaller size purse,(and if it opens,things can fall out) they put the snaps on both ends on the top,so it is more secure(see pics)..It is hand whipped stitched all along the borders & also in the handle,for more reinforcement.The interior is fully lined in soft black suede.
Has that true Southwest/Mexican/Western Cowgirl Chic look & can go with any Mexican wardrobe or Western !
MADE BY: LONG ROPE
MADE IN: GUADALAJARA MEXICO
COLOR: HAND RUBBED BLACK
TECHNIQUE: HAND TOOLING,WHIP STITCHING,MACHINE STITCHING,HAND RUBBED DYED
MATERIAL: LEATHER EXTERIOR/SUEDE INTERIOR
PURSE LENGTH: 14"
PURSE HEIGHT:10"
DEPTH: APPROX.2-3/8"
STYLE: CLUTCH
INTERIOR ZIP COMPARTMENT MEASUREMENT: 5-1/2"-6" RANGE
ADDITIONAL FEATURES:CELL PHONE INTERIOR COMPARTMENT, 1 INTERIOR ZIPPED COMPARTMENT,
LABELED: LONG ROPE
STYLE: COWGIRL CHIC/MEXICAN/WESTERN
**Please note**
Due to the fact that this is totally hand made & not made by machine made big manufactures,there may be slight variations inherit to the leather.
I carry a full line from this quality Mexican manufacture,so please go to my site to see the listed ones.I also carry this purse in Navy