Guadalajara Mexican ROSE/FUCHSIA Hand Tooled Leather Western Style Purse ~ GORGEOUS COLOR!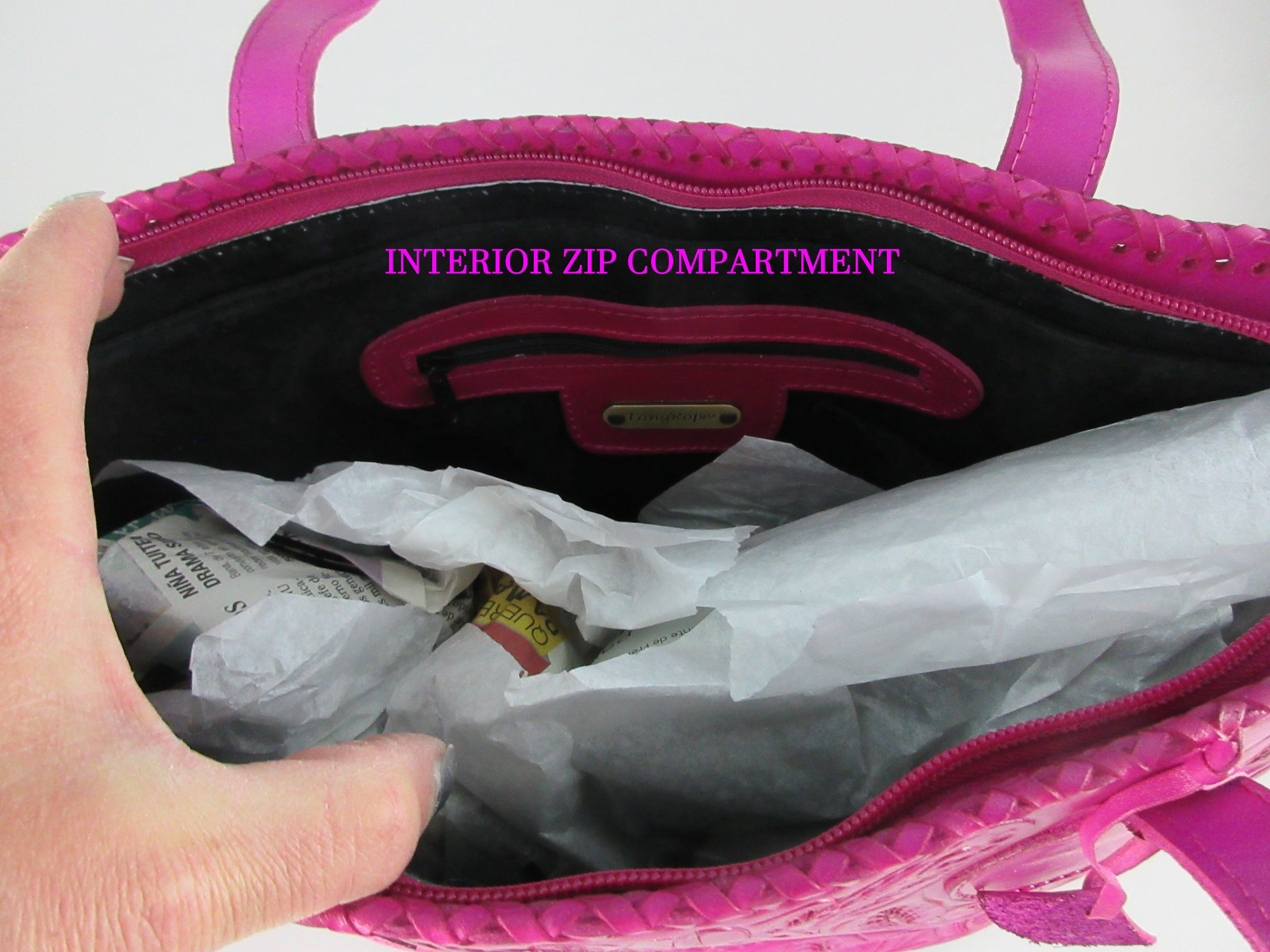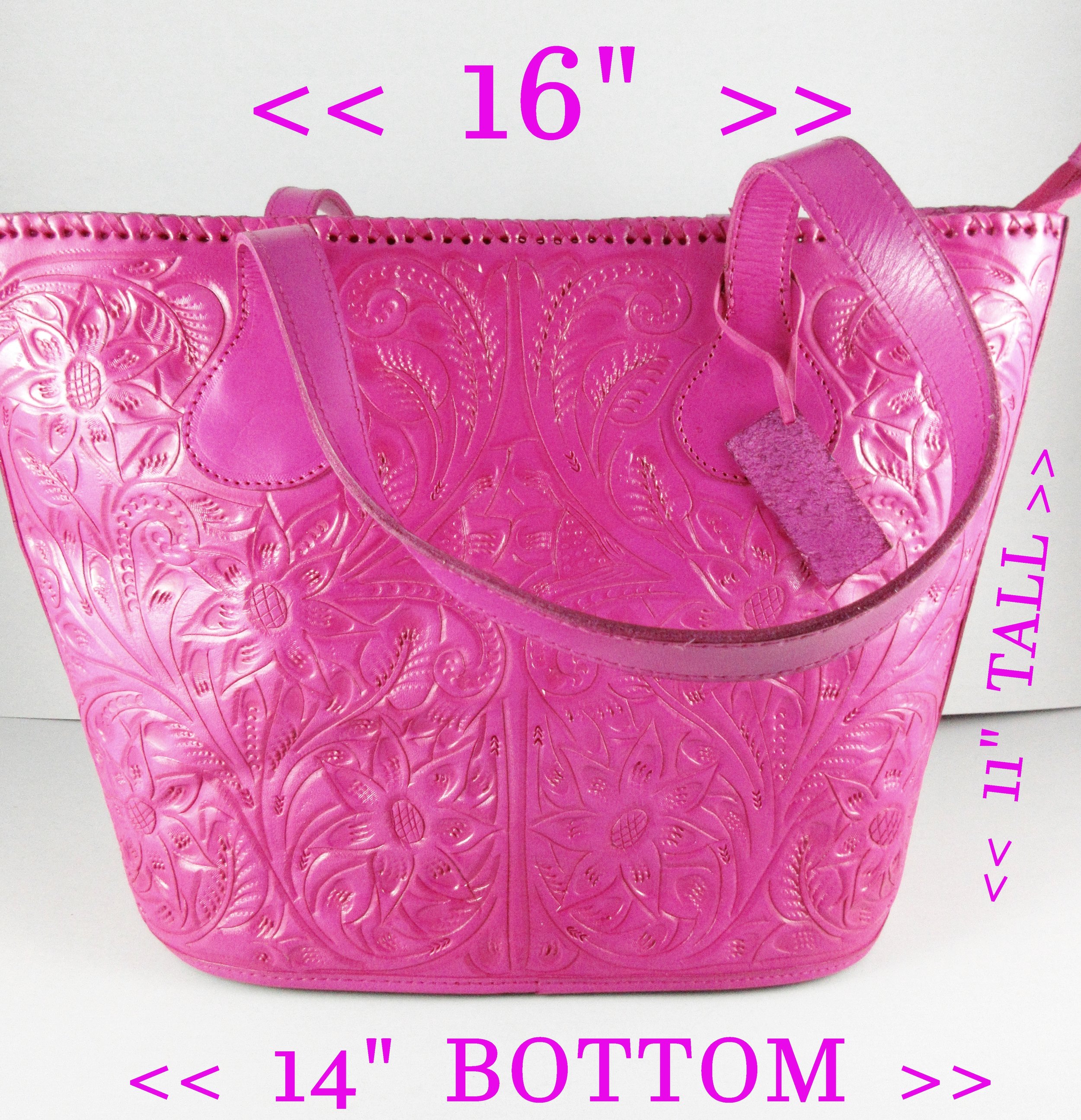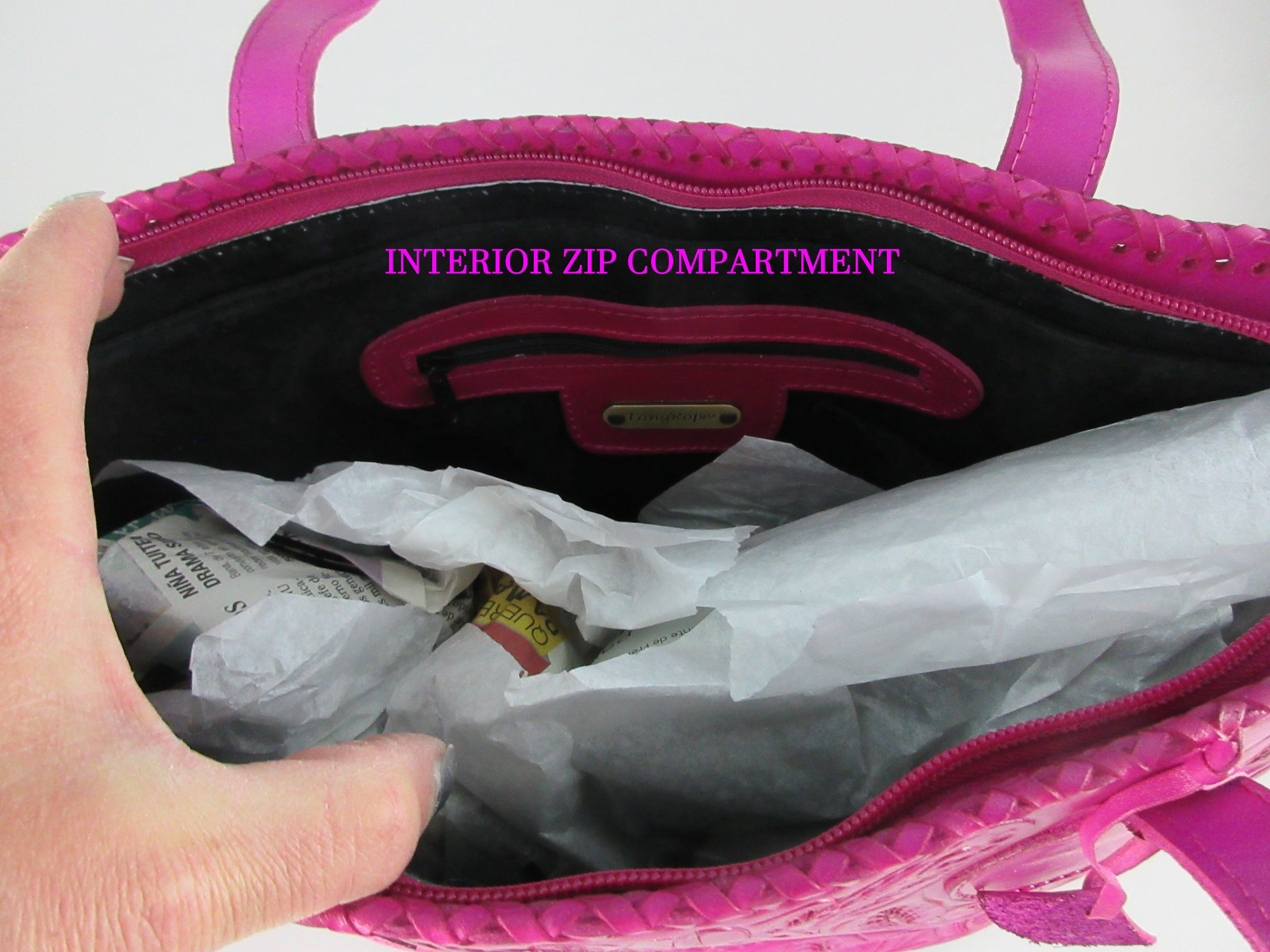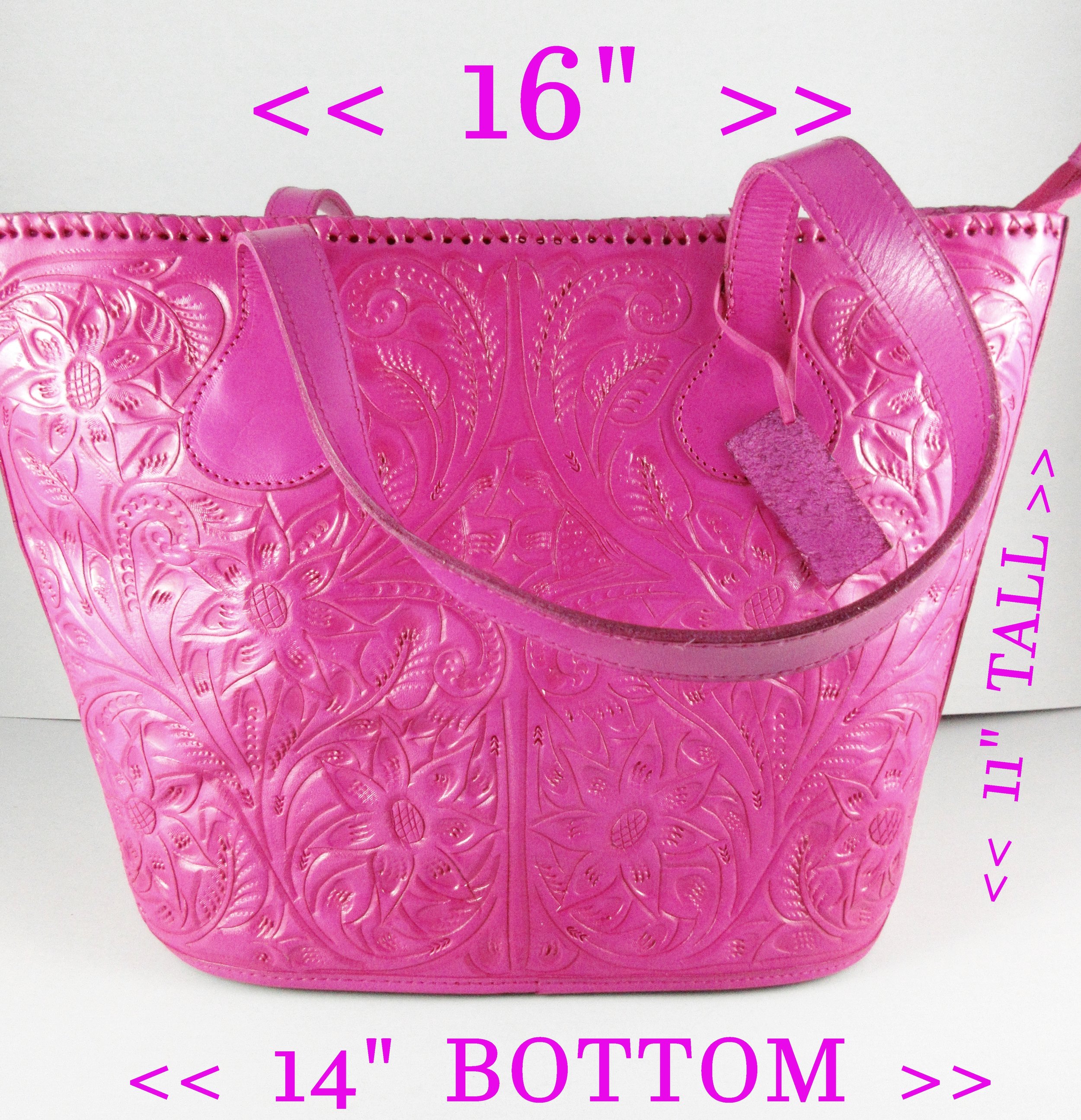 Guadalajara Mexican ROSE/FUCHSIA Hand Tooled Leather Western Style Purse ~ GORGEOUS COLOR!
When you get a purse made by Long Rope,you'll find they will never fail us when it comes to producing some of the most colorful purses,producing colors that are hard to find & especially in the vibrancy they come in! They are made with the most durable material,along with impeccable workmanship.. There is much time,love & attention to detail when making this.
I love all the colors this company puts out,but I have to say,this has to be one of the prettiest!!! It's vivid,it's cheerful & such a happy color!
Owning one of these myself & what I love,love,love is, the organizational abilities it has! On one exterior side you have a large deep pocket,so you can easily find things that you want to keep close at hand..The top zips for more security & inside,it is fully lined with suede & has a cell phone holder & a zipped side compartment for more storage.It has a good drop that will let you carry a little or a lot. Throw this over your shoulder or carry in hand..
This is totally made by hand,from the cutting,whip stitching,tooling,machine stitching,down to this wonderful hand rubbed color you see.
Perfect Western Cowgirl Chic purse or will also look stunning with any Mexican wardrobe!
**Just like we have to condition our skin,we also have to do with leather.Depending on how dry of climate you live,these should be conditioned about every 6 month's,depending on the climate.I will condition this for you before packing.**
MADE BY: LONG ROPE
MADE IN: GUADALAJARA MEXICO
COLOR: HAND RUBBED 'MEXICAN ROSE"/MAGENTA/FUCHSIA
TECHNIQUE: HAND TOOL,BRAIDING,WHIPSTITCHING,MACHINE STITCHING,HAND RUBBED DYED
MATERIAL: LEATHER EXTERIOR/DARK BROWN SUEDE INTERIOR
PURSE LENGTH:16" THEN NARROWS TO APPROX.14" AT BOTTOM
PURSE HEIGHT:11"
DEPTH: APPROX. 6" (RELAXED/EXPANDABLE)
STRAP DROP:8-1/2"
INTERIOR ZIP COMPARTMENT MEASUREMENT: 6" RANGE
ADDITIONAL FEATURES:CELL PHONE INTERIOR COMPARTMENT,EXTERIOR OUTSIDE SIDE POCKET
LABELED: LONG ROPE
STYLE:COWGIRL CHIC/MEXICAN/WESTERN/ARTISAN
**Please note**
Due to the fact that this is totally hand made & not made by machine made big manufactures,there may be slight variations inherit to the leather..