Guadalajara Mexican Hand Tooled Leather "TURQUOISE " Western Style Purse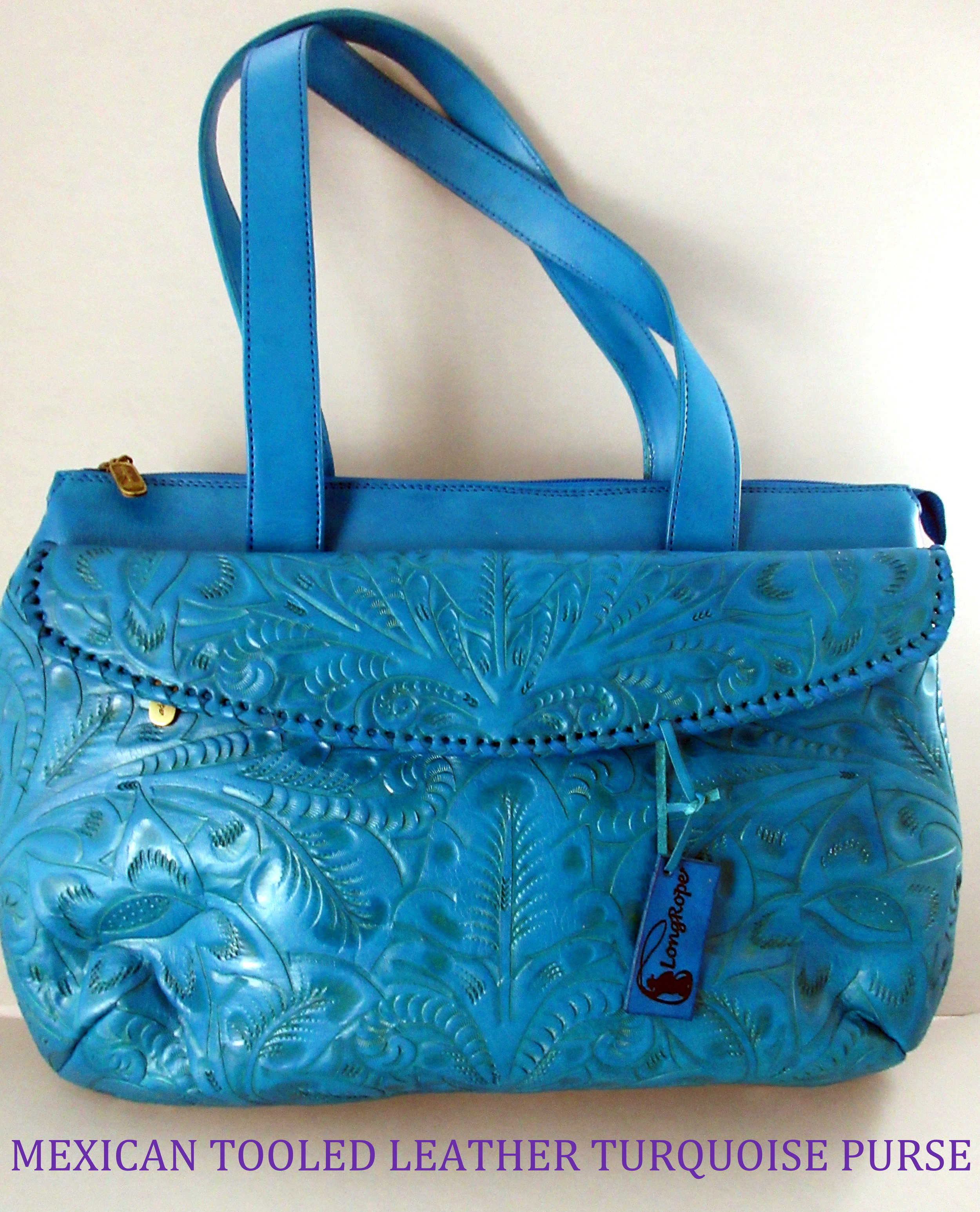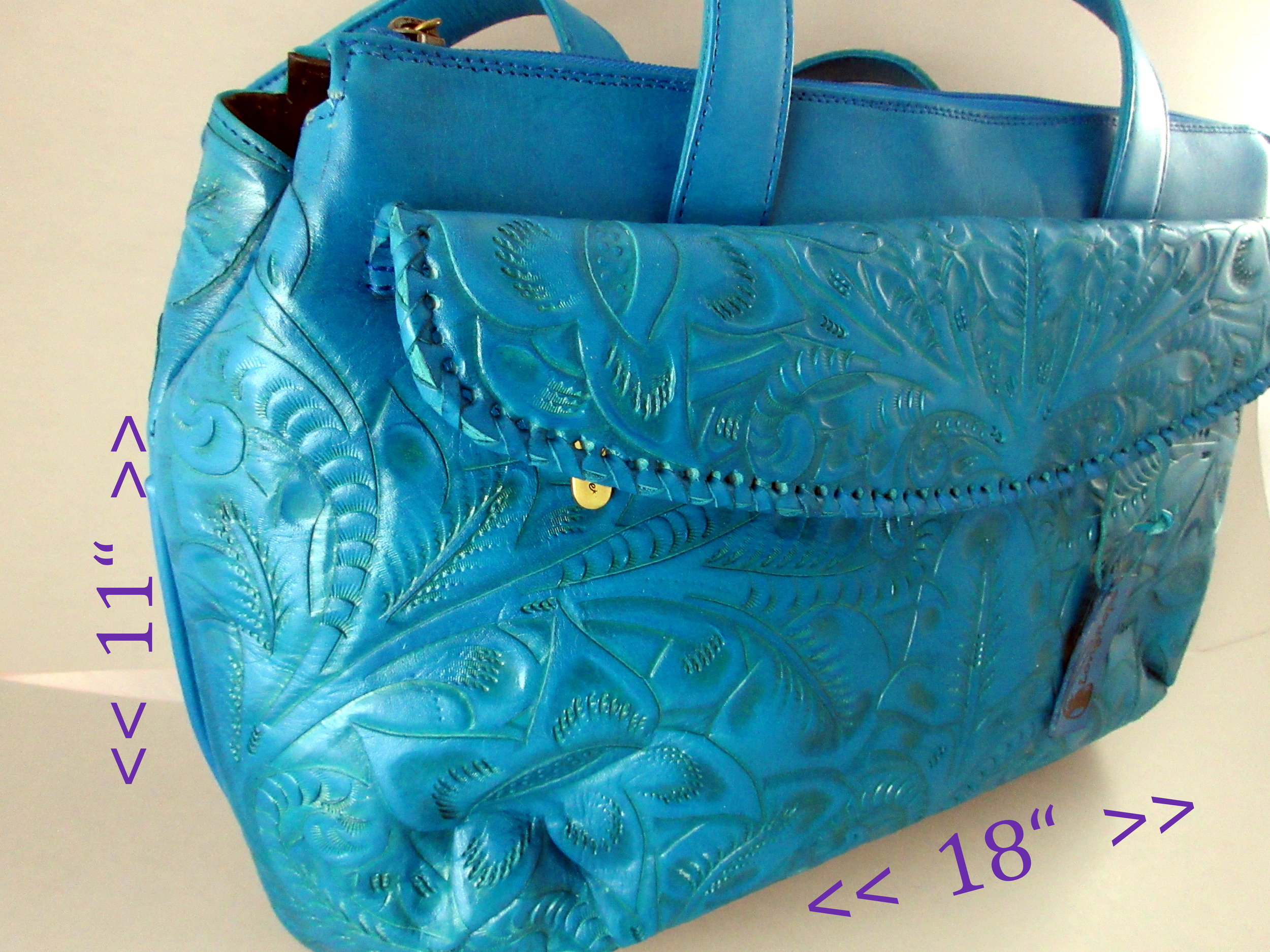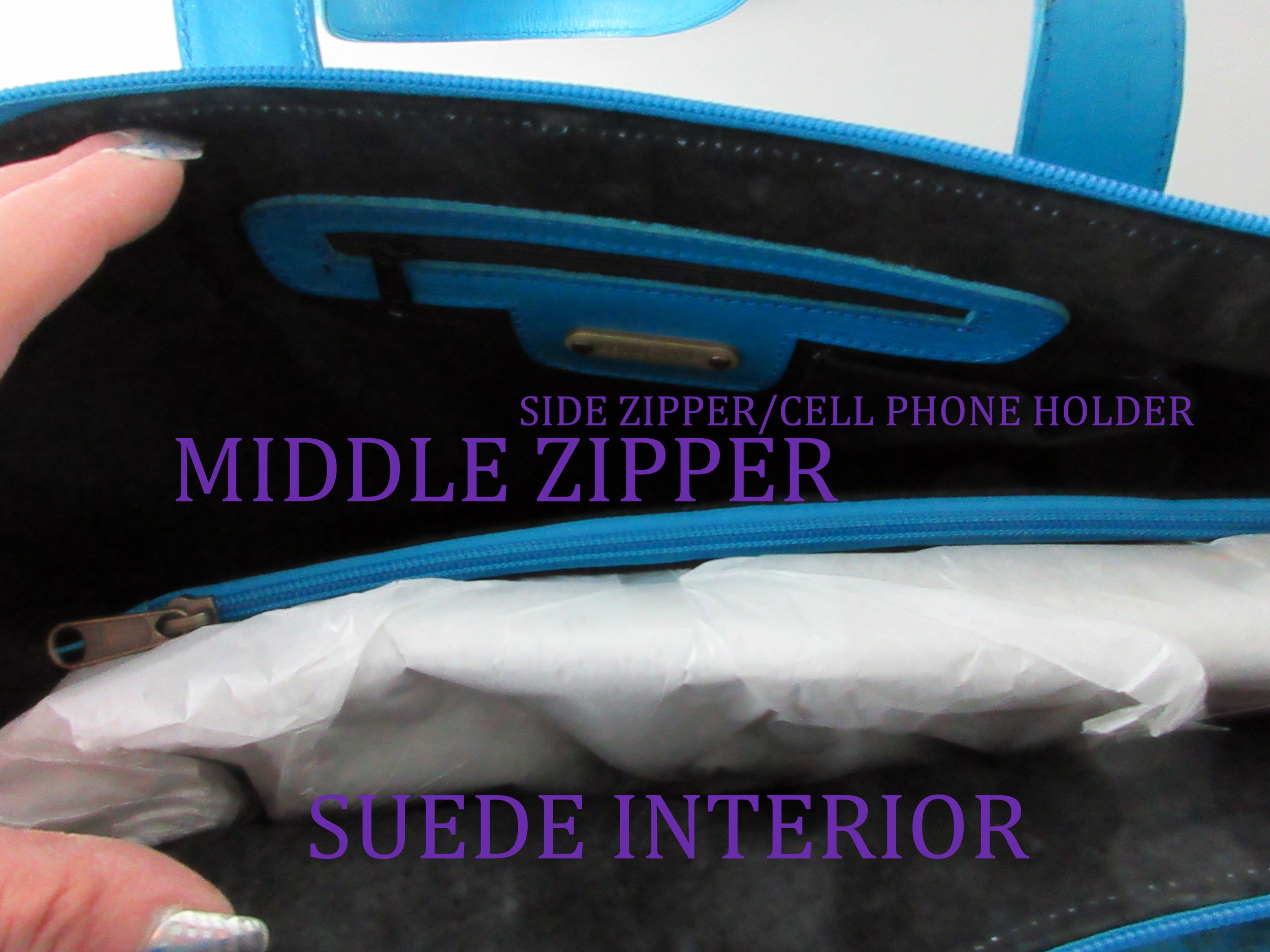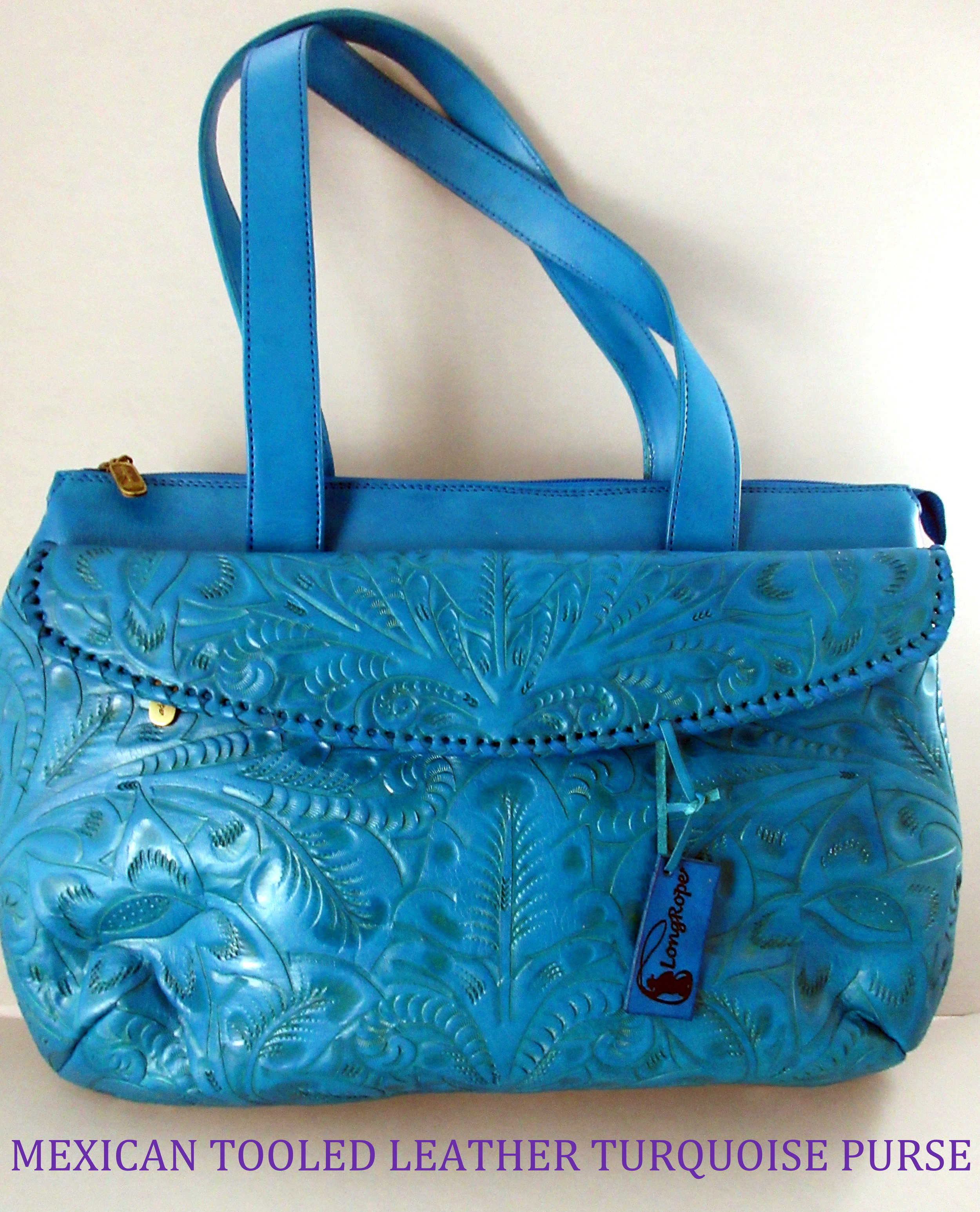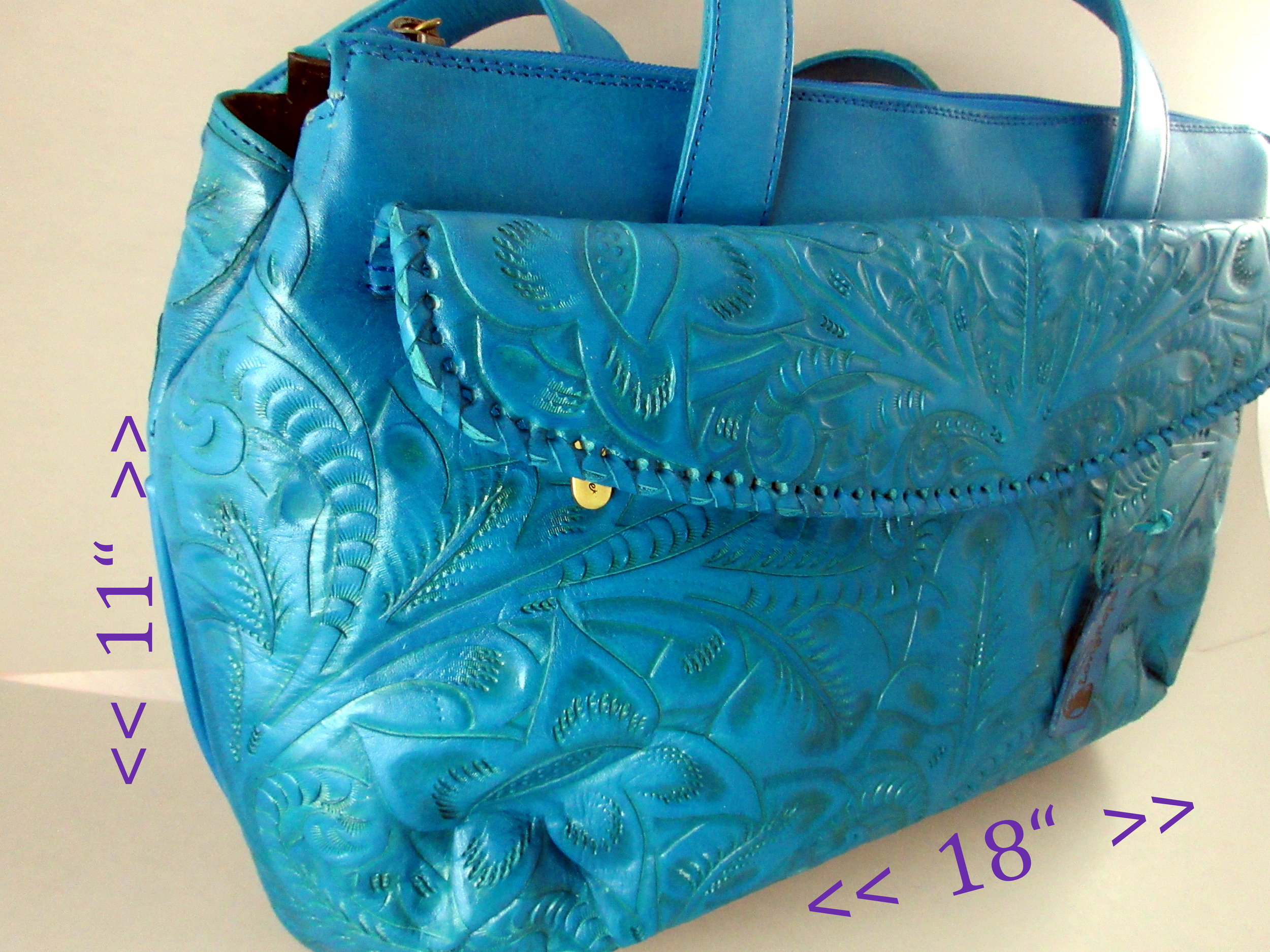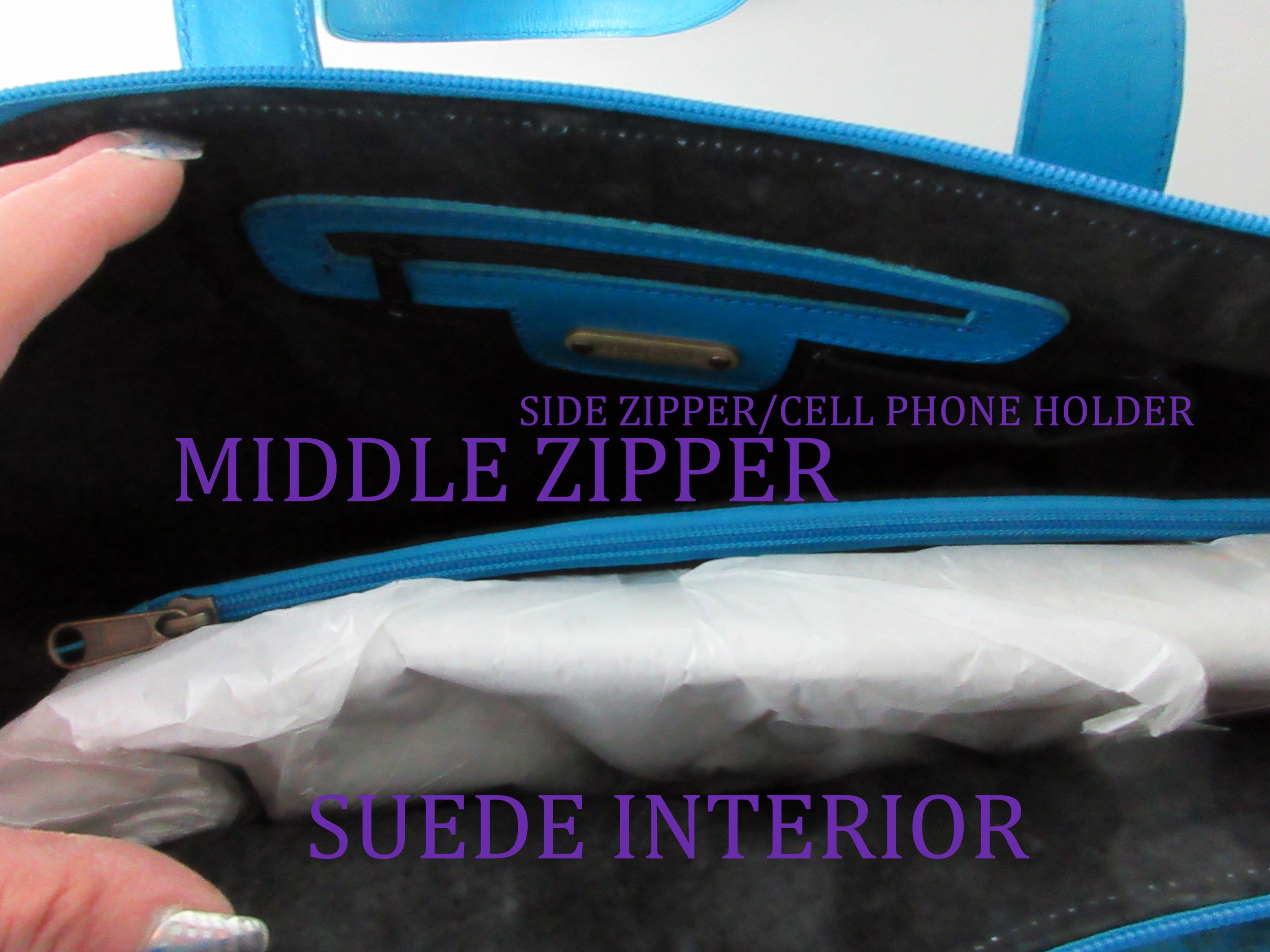 sale
Guadalajara Mexican Hand Tooled Leather "TURQUOISE " Western Style Purse
If you love a purse that has lots of organizational abilities,then this is one I would recommend.Its a good size purse & is purse is more than perfect for the woman who loves not only a 'secure' style purse,but one that has LOTS of separate compartments to hopefully,keep your life organized,with the capabilities to find what you need!
In the front,you have a flap that has a magnetic closure & covers a zipped compartment.The top of the purse itself, has a full length zipper & inside you have a large area that is separated by a middle zipped compartment(See photo).The interior has one side zipped compartment & next to it, is a place for a cell phone.The interior is lined in suede.What I also find impressive with their attention to detail is how they even have a snap on the side to hold the zipper down & isn't 'just hanging there"!!! (Please look at photos )
Has that true Southwest/Mexican/Western Cowgirl Chic look & will go with all your SW/Mexican jewelry!
SHIPPING PRICES FROM POST OFFICE ARE BASED ON 3 THINGS:
WEIGHT,DIMENSIONS OF BOX & HOW FAR THE BOX TRAVELS FROM ORIGINAL LOCATION TO DESTINATION..I HAVE NO CONTROL OVER PRICING.. IF I FIND AT TIME OF CREATING SHIPPING LABEL,THAT IT DID NOT COST AS MUCH AS WHAT I CHARGED,I WILL REIMBURSE YOUR ACCT.,LESS MATERIAL FEES**
MADE BY: LONG ROPE
MADE IN: GUADALAJARA MEXICO
COLOR: HAND RUBBED TURQUOISE
TECHNIQUE: HAND TOOLING,WHIP STITCHING,MACHINE STITCHING,HAND RUBBED DYED
MATERIAL: LEATHER EXTERIOR/SUEDE INTERIOR
PURSE LENGTH: AT TOP: 13-1/2" THEN WIDENS TO 18" WIDE AT BOTTOM
PURSE HEIGHT:11"
DEPTH: APPROX.4"(RELAXED/EXPANDABLE)
STRAP DROP:9-1/2"(FROM TOP OF STRAP TO BASE)
INTERIOR ZIP COMPARTMENT MEASUREMENT: 5-1/2"-6" RANGE
ADDITIONAL FEATURES:CELL PHONE INTERIOR COMPARTMENT,2 INTERIOR ZIPPED COMPARTMENTS,
EXTERIOR OUTSIDE ZIPPED COMPARTMENT,HIDDEN BY MAGNETIC CLOSURE)SNAP TO HOLD ZIPPER END DOWN
LABELED: LONG ROPE
STYLE: COWGIRL CHIC/MEXICAN
**Please note**
Due to the fact that this is totally hand made & not made by machine made big manufactures,there may be slight variations that are inherit to the leather.