Guadalajara Mexican Hand Tooled Leather 'MUSTARD YELLOW' Southwest Style Purse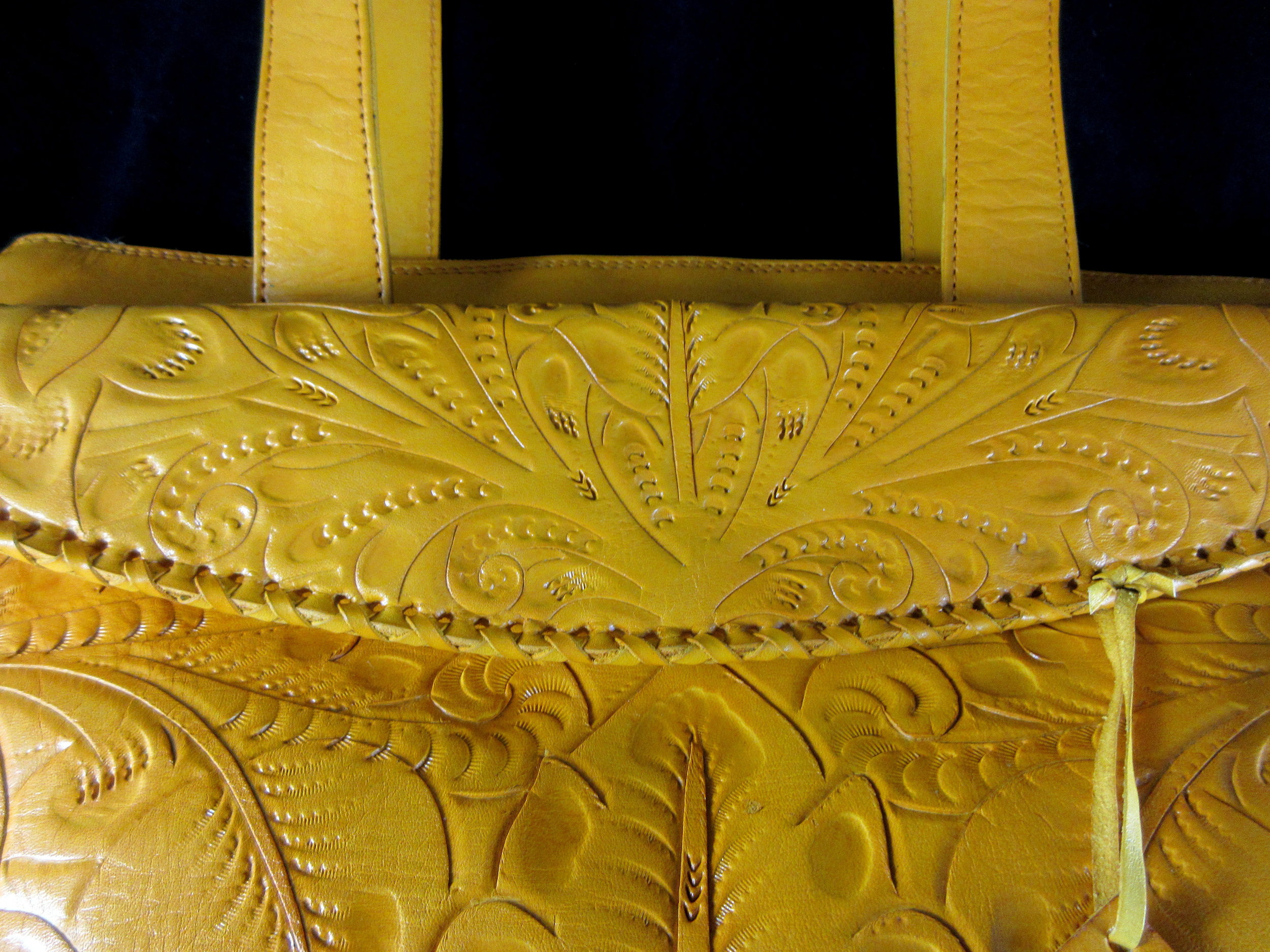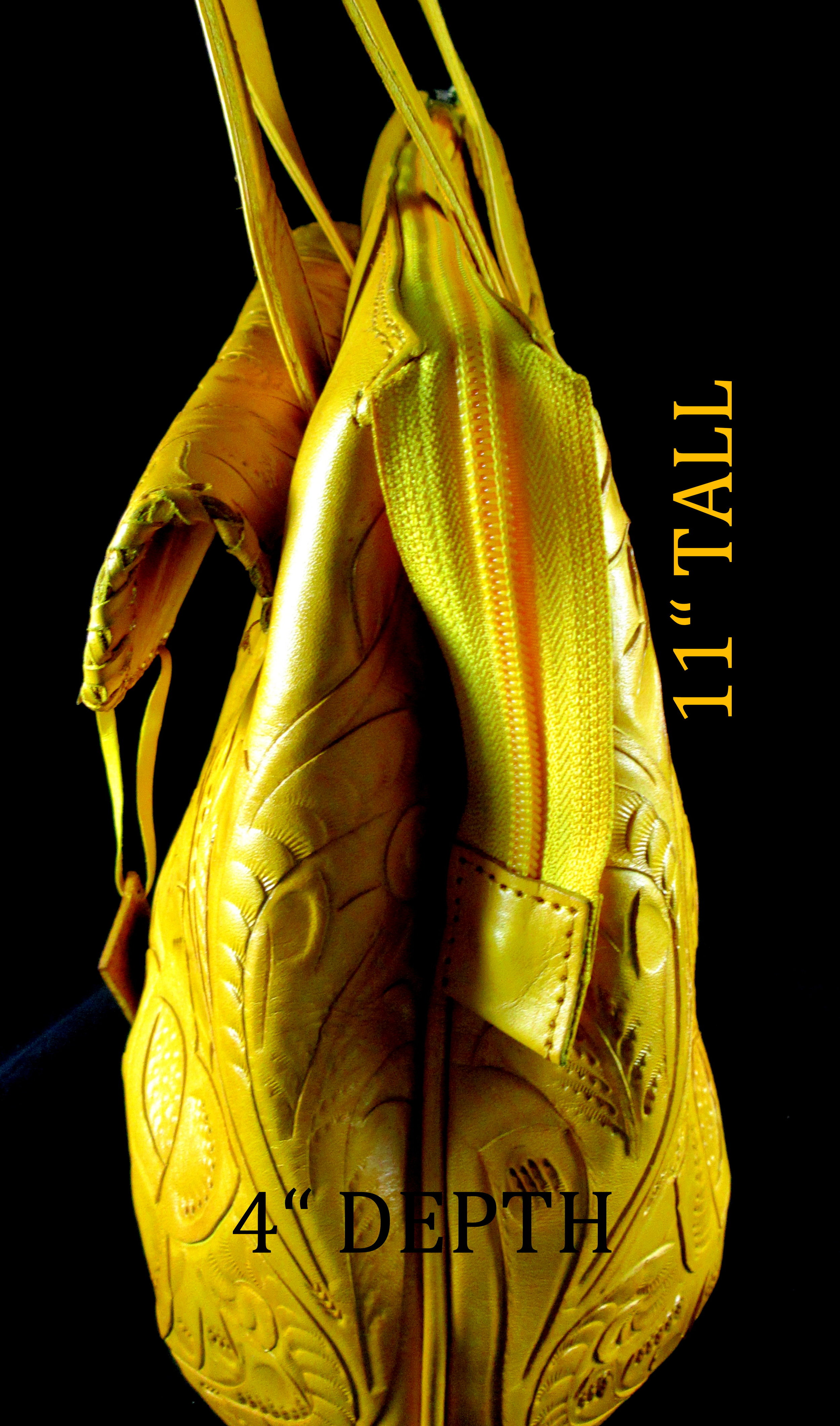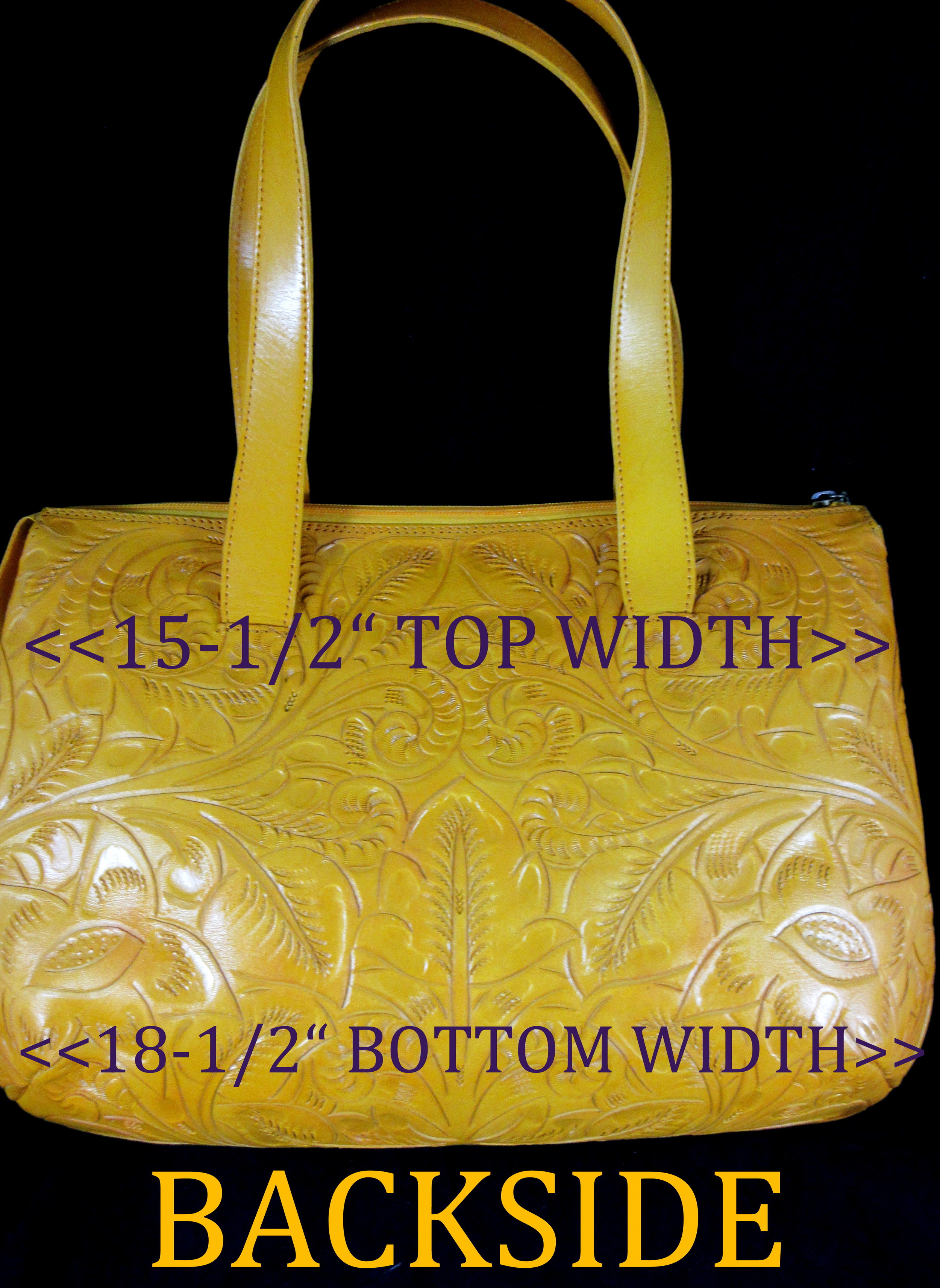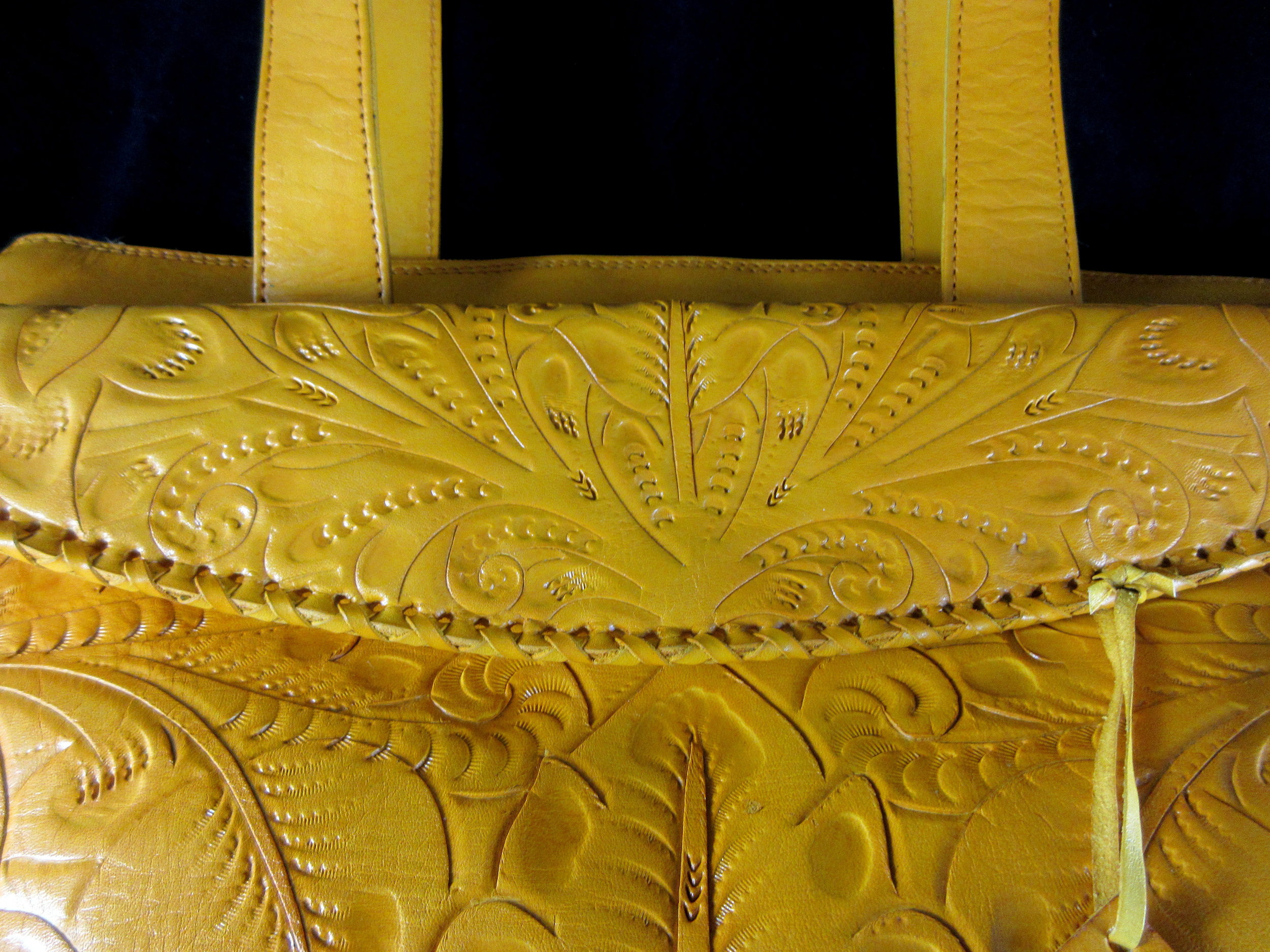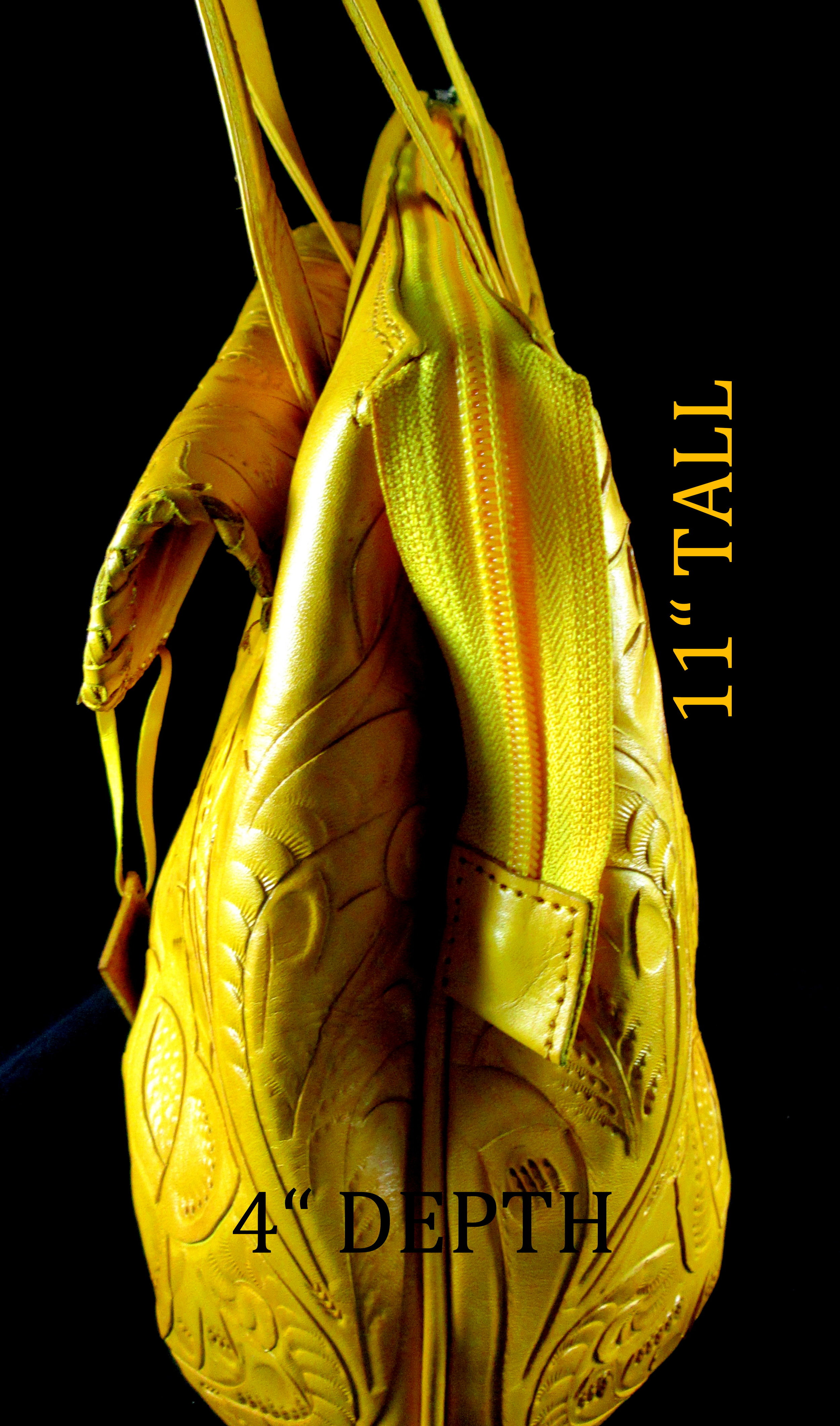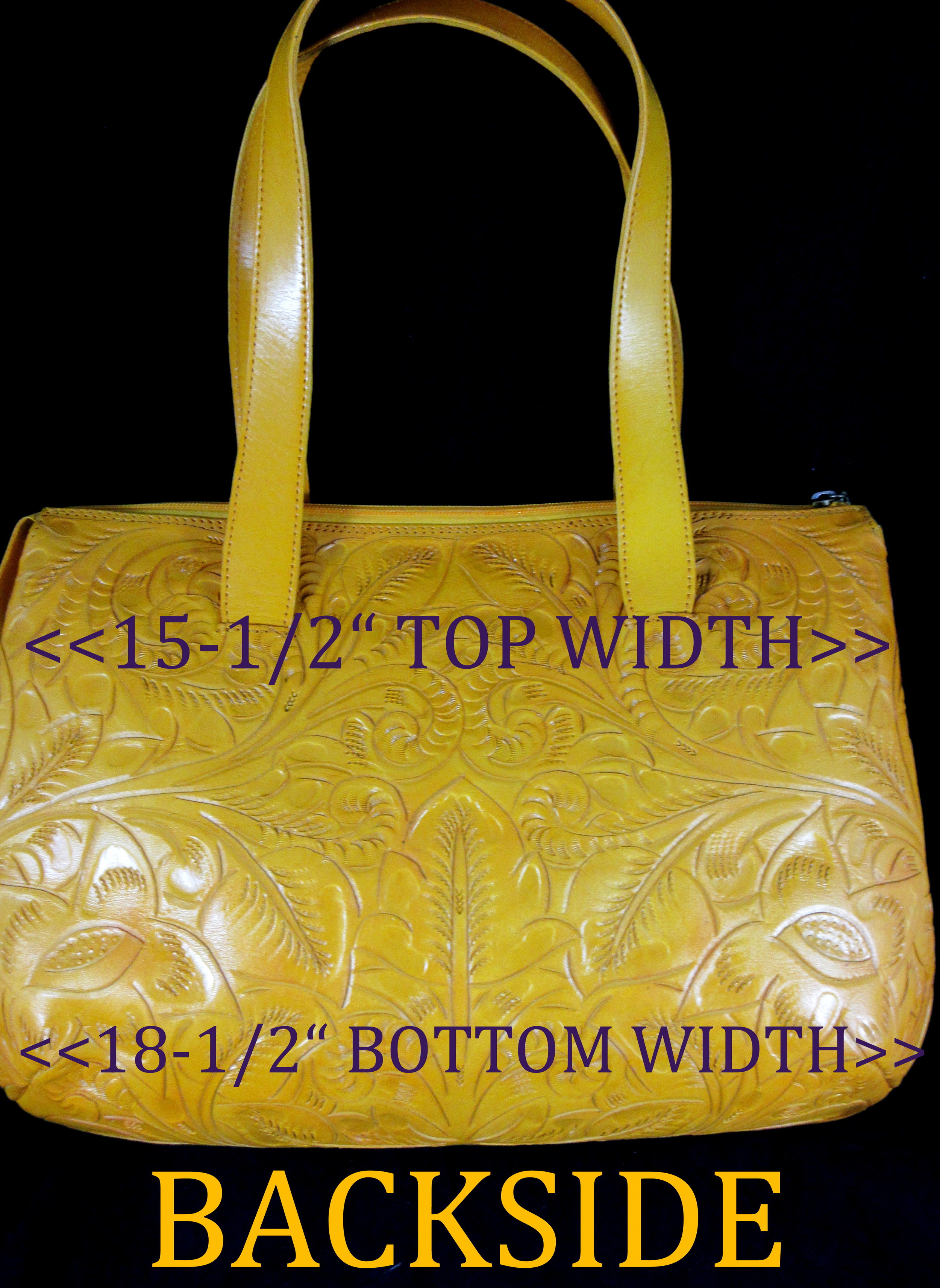 sold out
Guadalajara Mexican Hand Tooled Leather 'MUSTARD YELLOW' Southwest Style Purse
This is made in Guadalajara Mexico,where some of the best quality leather tooling is done & what I find impressive with this particular company is not only the fun vibrant colors that they produce,(and we can never seem to find!) but their 'attention to detail' & their goal to make a 'quality' piece.All of this is highly obvious..There is both hand detailing in this,as well as machine work & their work is clean.
If you love a purse that has lots of organizational abilities,then this is one I would recommend.This purse is more than perfect for the woman who loves not only a 'secure' style purse,but one that has LOTS of separate compartments to hopefully,keep your life organized,with the capabilities to find what you need!
In the front,you have a flap that has a magnetic closure & covers a zipped compartment.The top of the purse itself, has a full length zipper & inside you have a large area that is separated by a middle zipped compartment(See photo 8).The interior has one side zipped compartment & next to it, is a place for a cell phone.The interior is lined in suede.What I also find impressive with their attention to detail is how they even have a snap on the side to hold the zipper down & isn't 'just hanging there"!!!
Has that true Southwest/Mexican/Western Cowgirl Chic look
MADE BY: LONG ROPE
MADE IN: GUADALAJARA MEXICO
COLOR: HAND RUBBED MUSTARD YELLOW
TECHNIQUE: HAND TOOLING,WHIP STITCHING,MACHINE STITCHING,HAND RUBBED DYED
MATERIAL: LEATHER EXTERIOR/SUEDE INTERIOR
PURSE LENGTH: AT TOP: 13-1/2" THEN WIDENS TO 18" WIDE AT BOTTOM
PURSE HEIGHT:11"
DEPTH: APPROX.4"(RELAXED/EXPANDABLE)
STRAP DROP:9-1/2"(FROM TOP OF STRAP TO BASE)
INTERIOR ZIP COMPARTMENT MEASUREMENT: 5-1/2"-6" RANGE
ADDITIONAL FEATURES:CELL PHONE INTERIOR COMPARTMENT,2 INTERIOR ZIPPED COMPARTMENTS,
EXTERIOR OUTSIDE ZIPPED COMPARTMENT,HIDDEN BY MAGNETIC CLOSURE)SNAP TO HOLD ZIPPER END DOWN
LABELED: LONG ROPE
STYLE: COWGIRL CHIC/MEXICAN
**Please note**
Due to the fact that this is totally hand made & not made by machine made big manufactures,there may be slight variations.