Guadalajara Mexican Hand Tooled Leather "Antique Red" Western Style Purse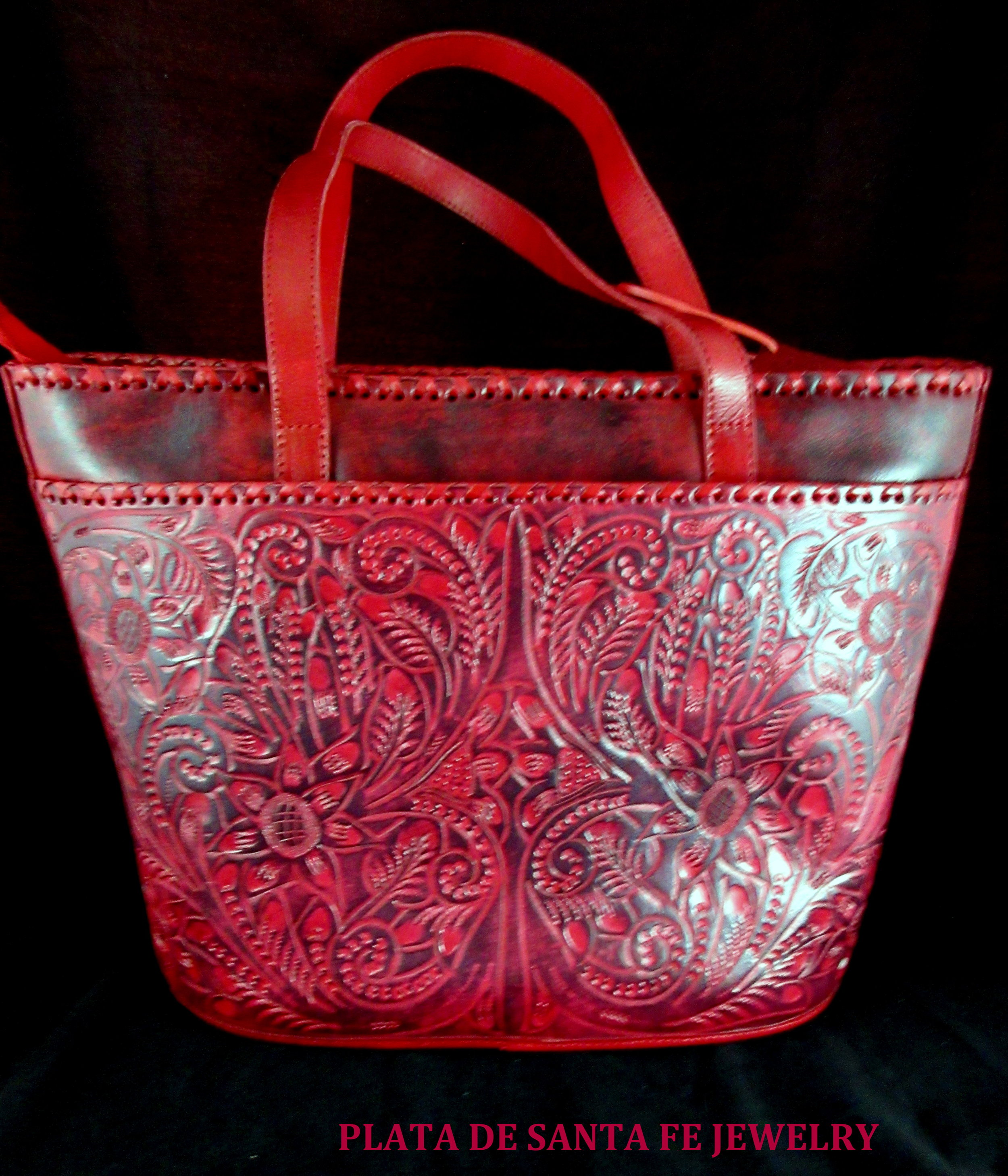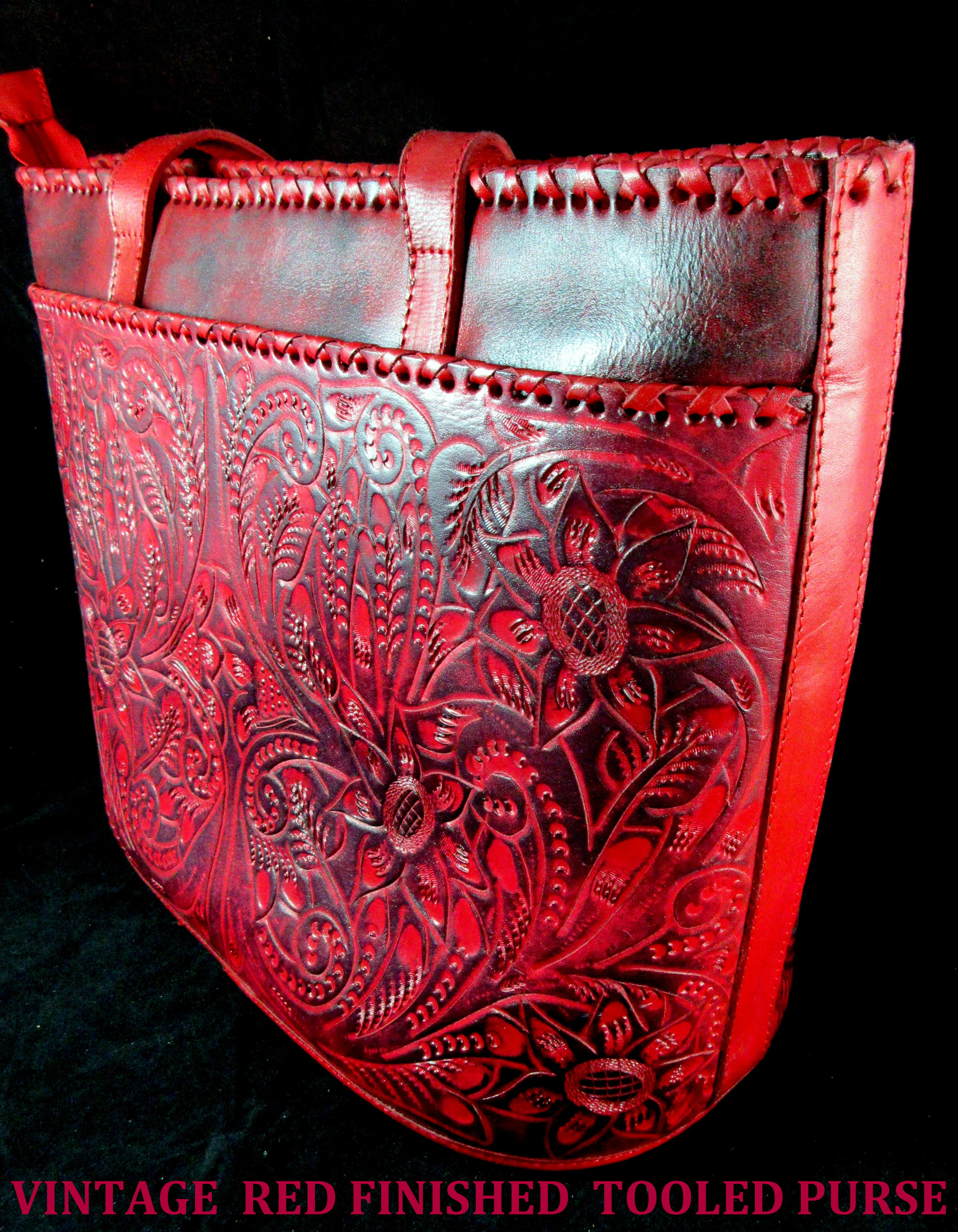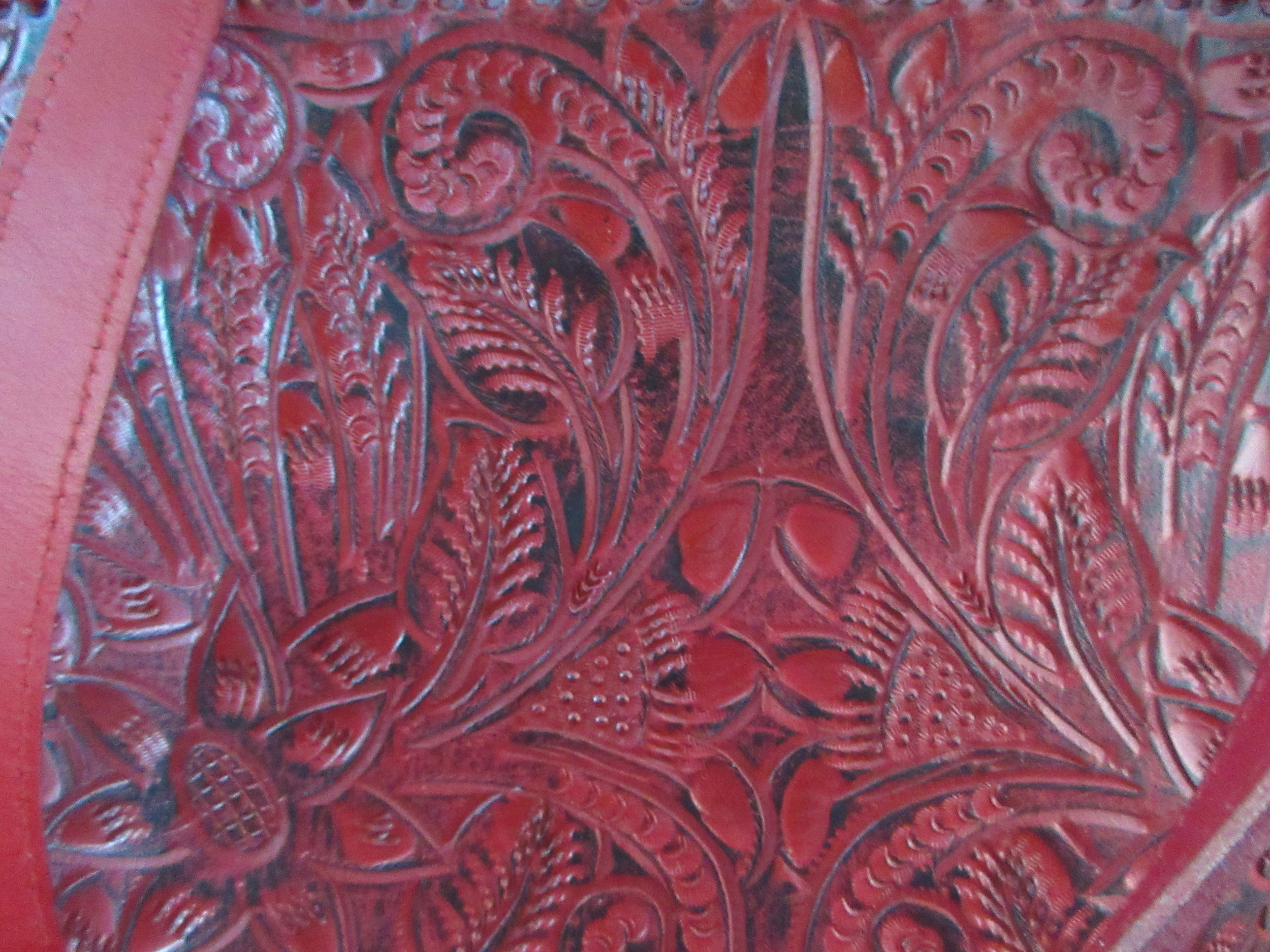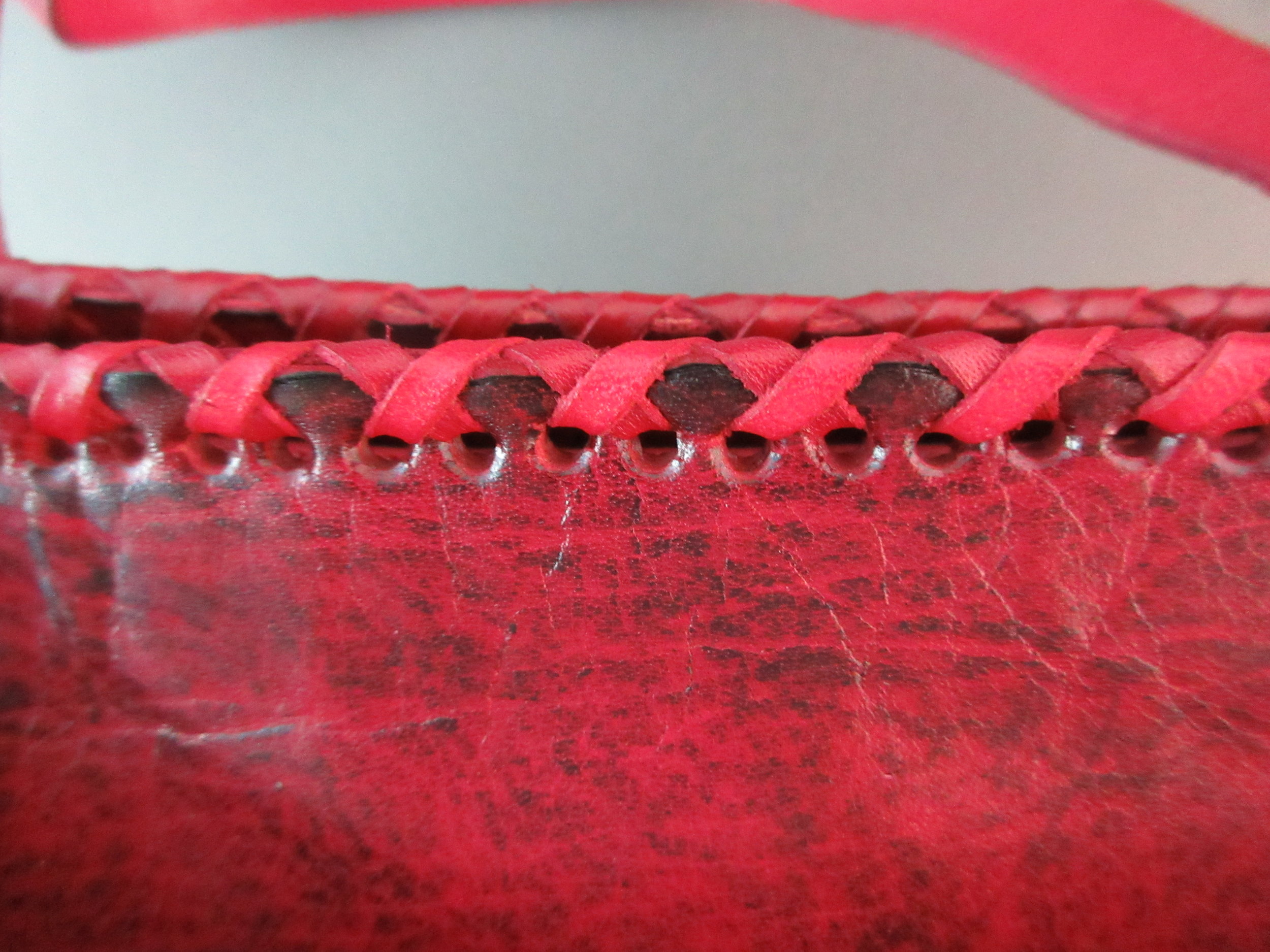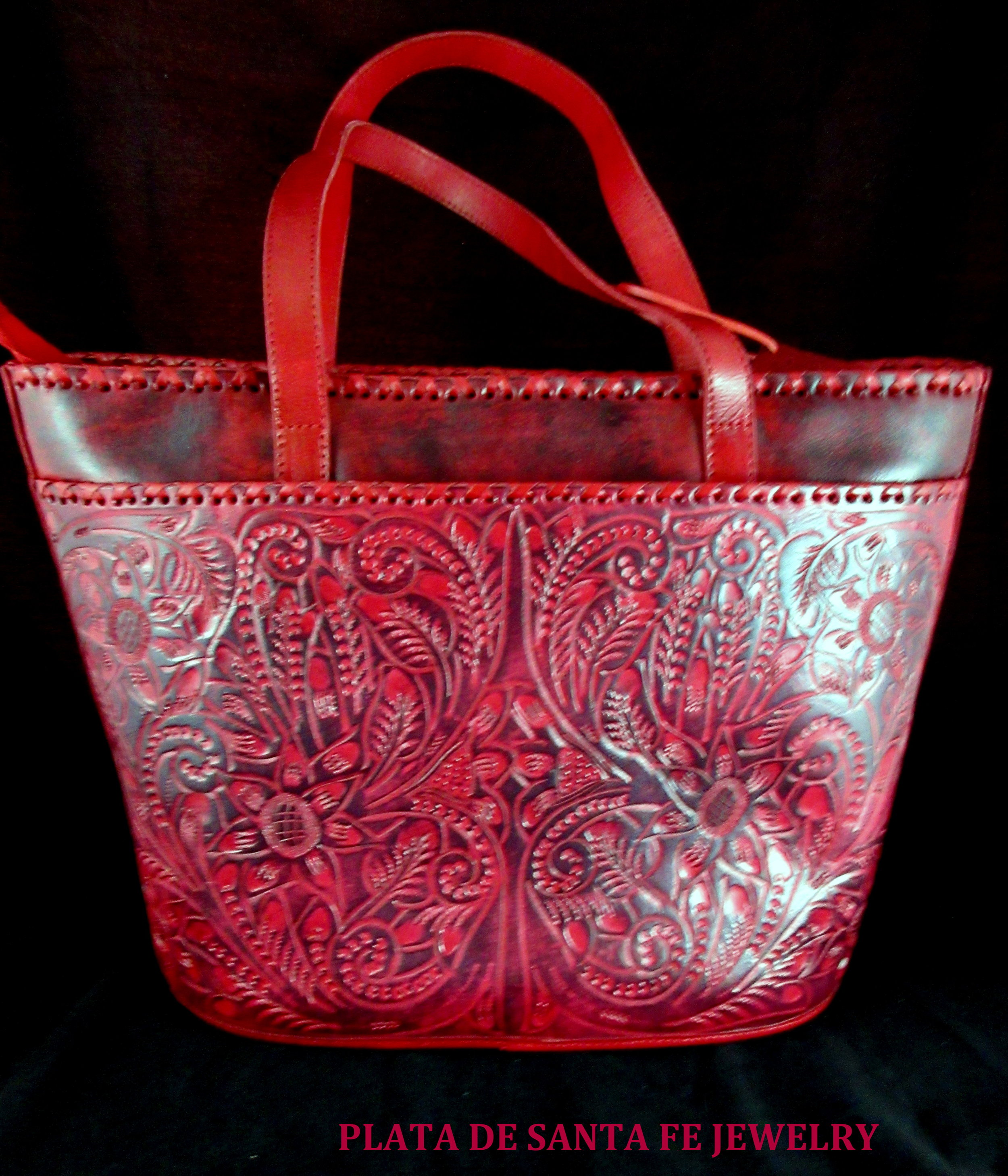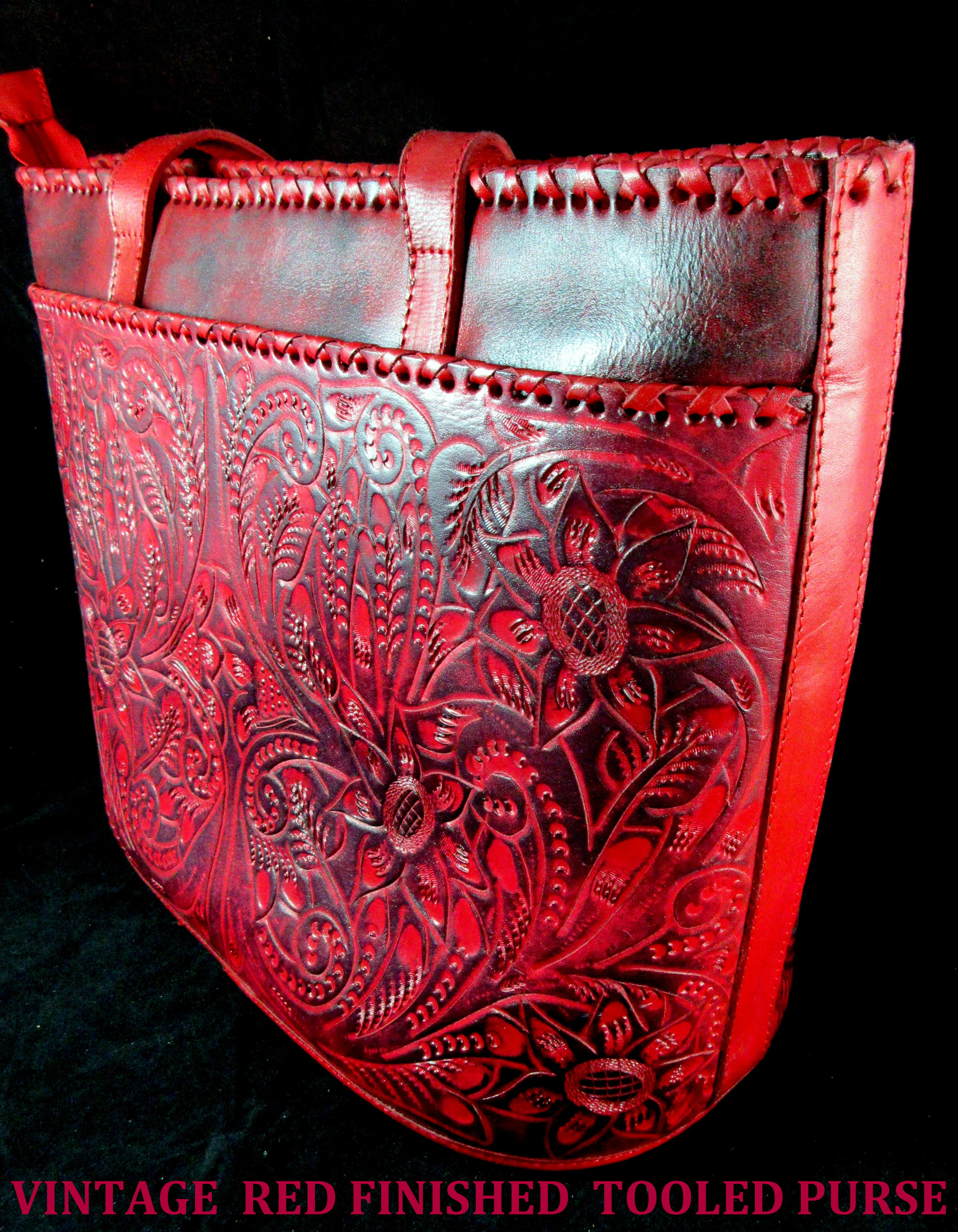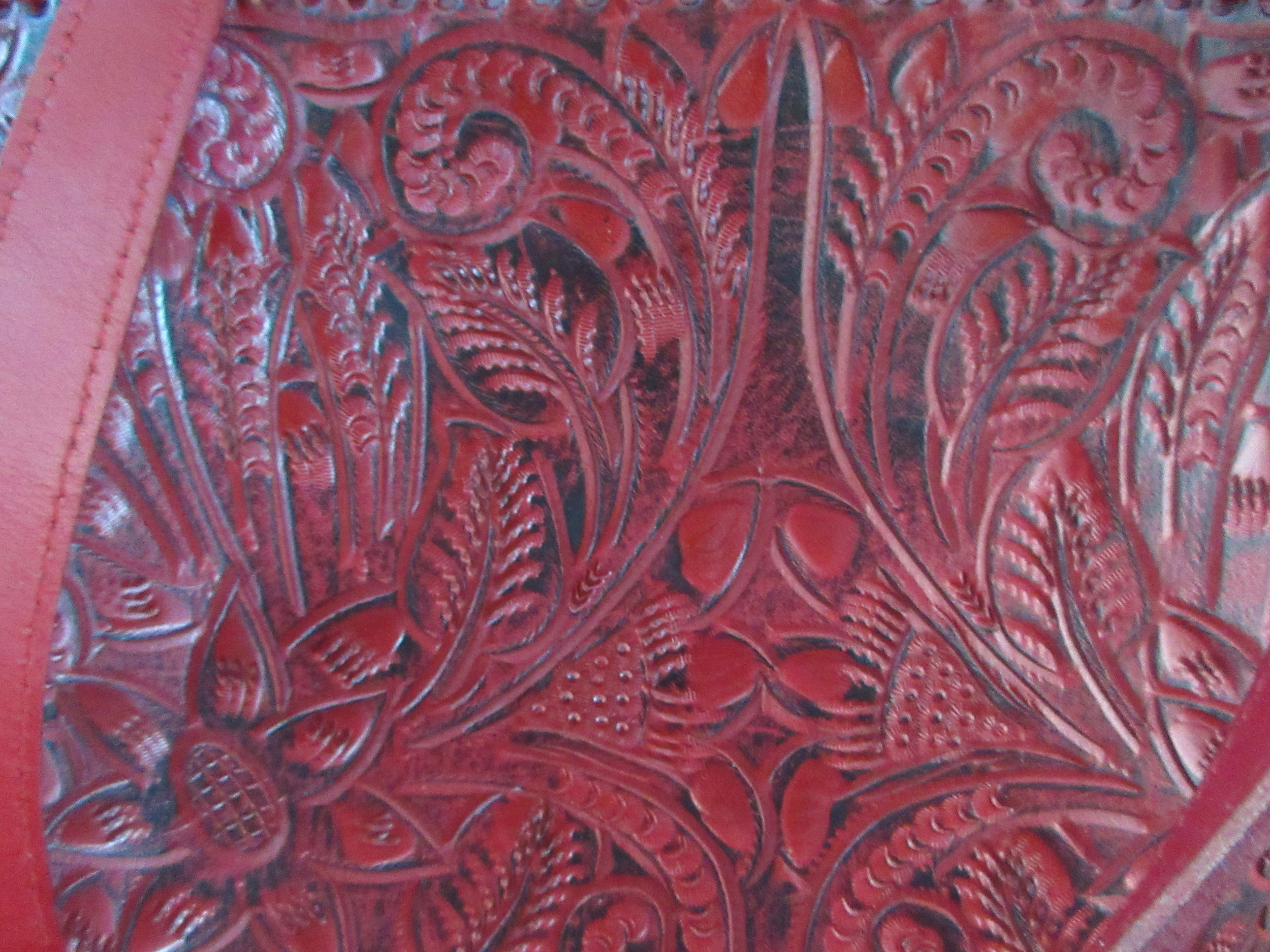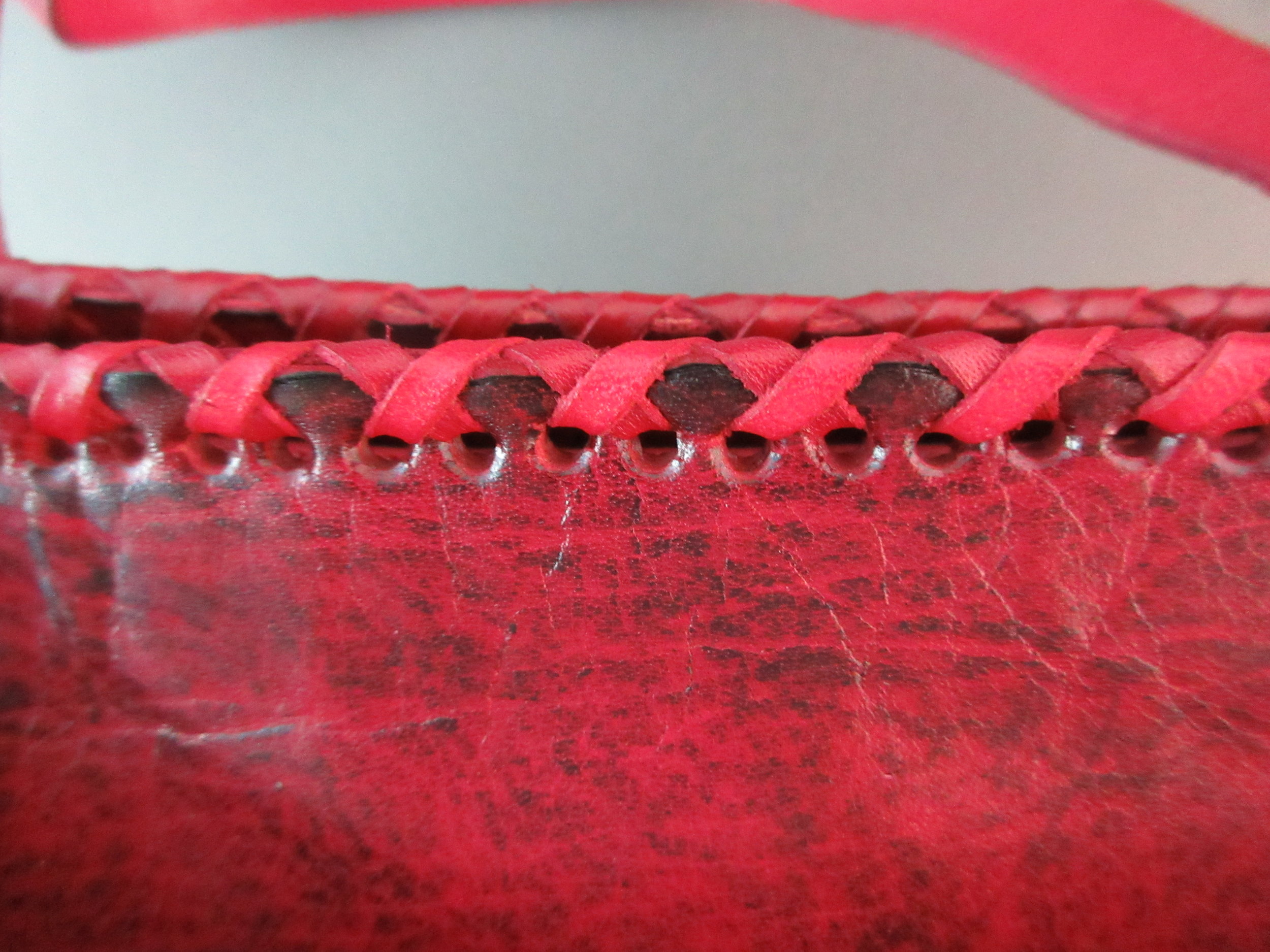 sold out
Guadalajara Mexican Hand Tooled Leather "Antique Red" Western Style Purse
This purse is made in Guadalajara Mexico where some of the best tooled leather work is done.This Long Rope company prides themselves with having some of the most impressive work,I have come across.Their attention to detail & their goal to stand out from the rest is very obvious, when you go over each & every detail.They also create some of the most vibrant & unusual colors from others you find out there in the industry.With no two purses tooled exactly alike,they are really pieces of art.There is both hand stitching & machine stitching in this.
Being this is the style I mostly carry,I can personally speak on what I love about this style! I love the fact that the front open side pocket is great for your 'easy find' items,like your cell phone,keys,things you want to keep close enough,to find in a hurry & It is a good size purse that is neither overly large,nor too small!! The interior is a open drop & has a height that you can still see what is at the bottom.
Made of a durable heavier leather that softens up nicely with time..It comes with a top zipper,along with an interior side zipper & a cell phone compartment.You can hand carry this,or put it over the shoulder.
The color is called "Antique Red" & has been given a 'faux' like antique finish, with like a dark brown-ish/black & with this finish,it tones down the red & gives it a great look!! Comes fully lined with a brown suede interior.
Perfect Western Cowgirl Chic purse & will also pair with any Mexican wardrobe!
MADE BY: LONG ROPE
MADE IN: GUADALAJARA MEXICO
COLOR: HAND RUBBED 'RED' WITH BROWNISH BLACK, "FAUX" ANTIQUED FINISH
TECHNIQUE: HAND TOOL,WHIP STITCHING,MACHINE STITCHING,HAND RUBBED DYED COLOR
MATERIAL: LEATHER EXTERIOR/BLACK SUEDE INTERIOR
PURSE LENGTH:14" AT BOTTOM(APPROX.BECAUSE OF ROUNDED CURVATURE)
PURSE HEIGHT:11"
DEPTH:6"(RELAXED/EXPANDABLE)
STRAP DROP:9"
INTERIOR ZIP COMPARTMENT MEASUREMENT: 5-6" RANGE
ADDITIONAL FEATURES:CELL PHONE INTERIOR COMPARTMENT,EXTERIOR OUTSIDE SIDE POCKET
LABELED: LONG ROPE
STYLE:COWGIRL CHIC/MEXICAN
**Please note**
Due to the fact that this is totally hand made & not made by machine made big manufactures,there may be slight variations.Colors can vary from one monitor to the next.