Guadalajara Mexican Artistically Designed Hand Tooled GREEN Hand Made Purse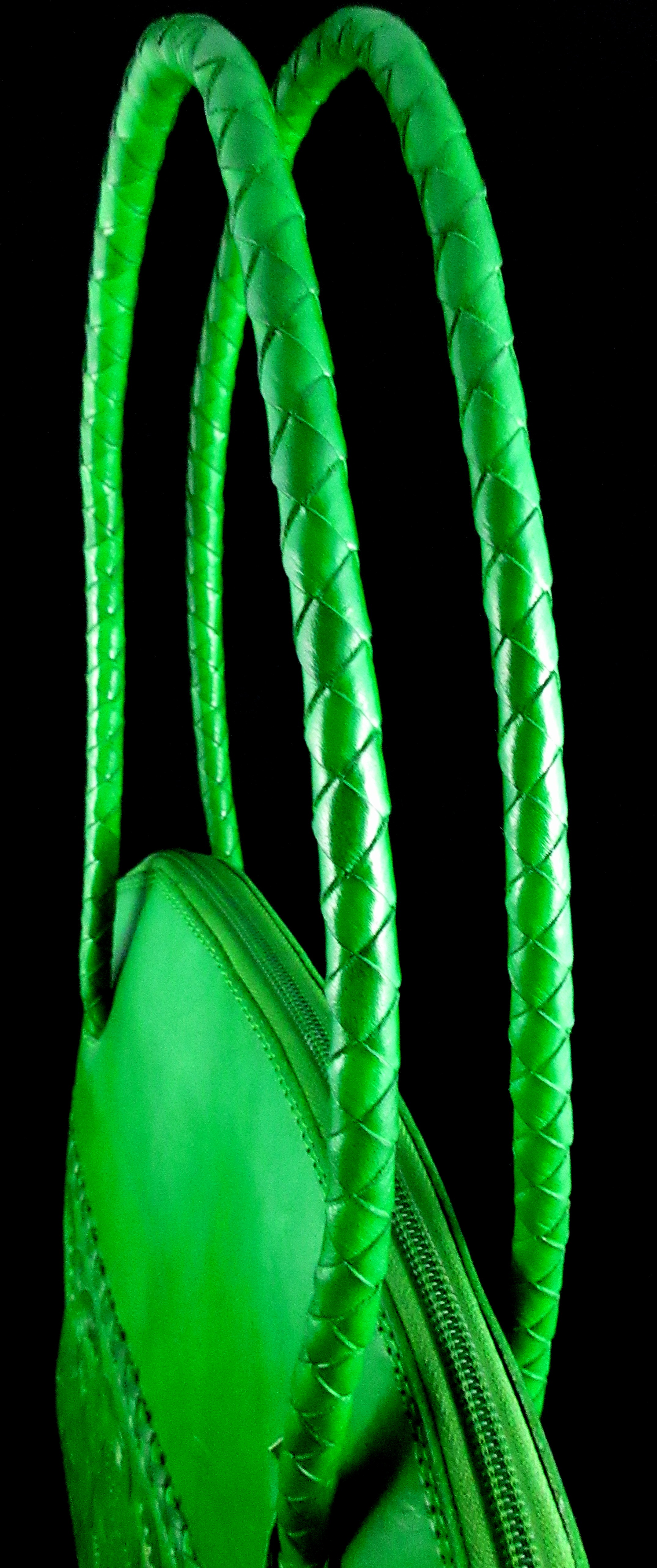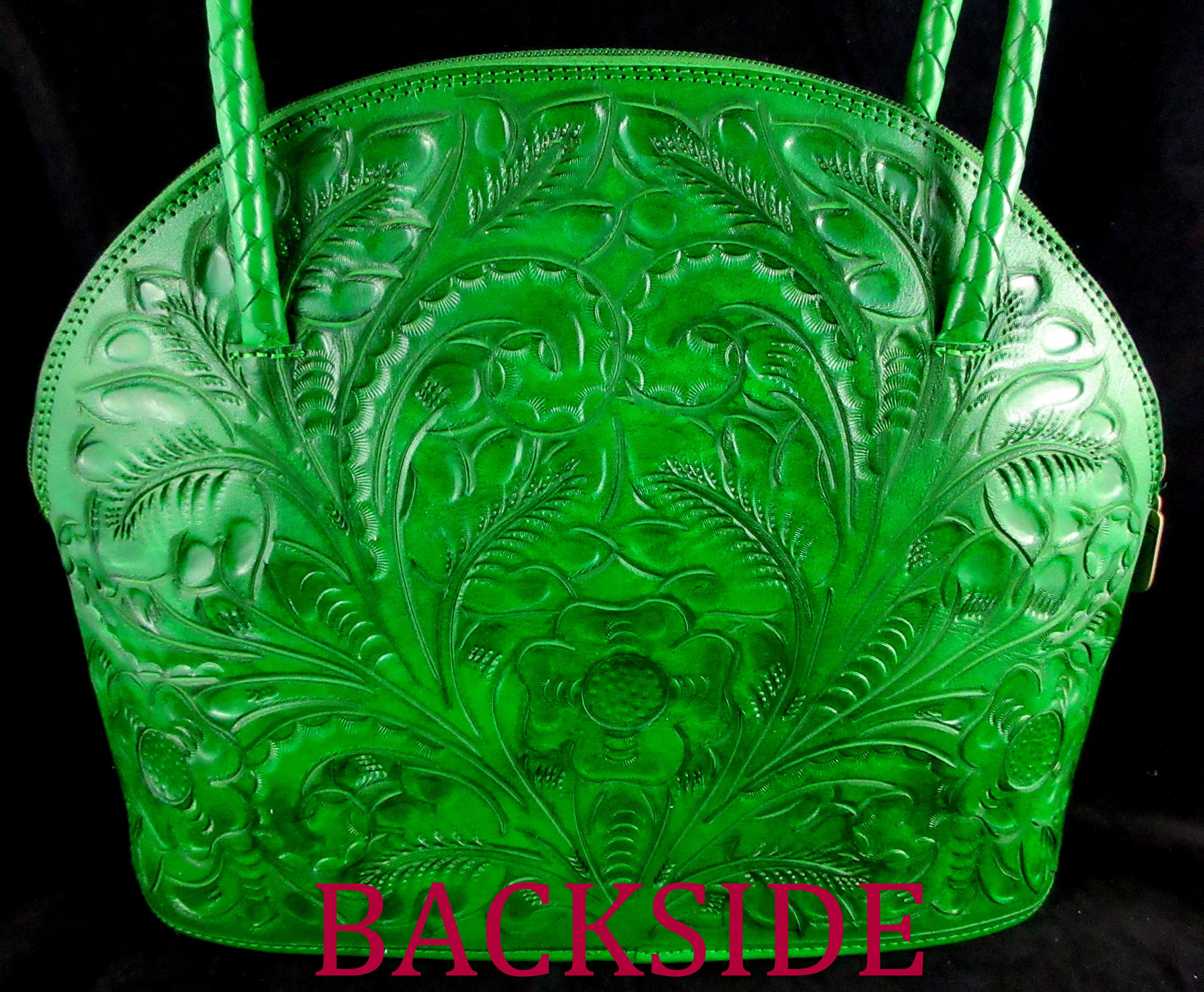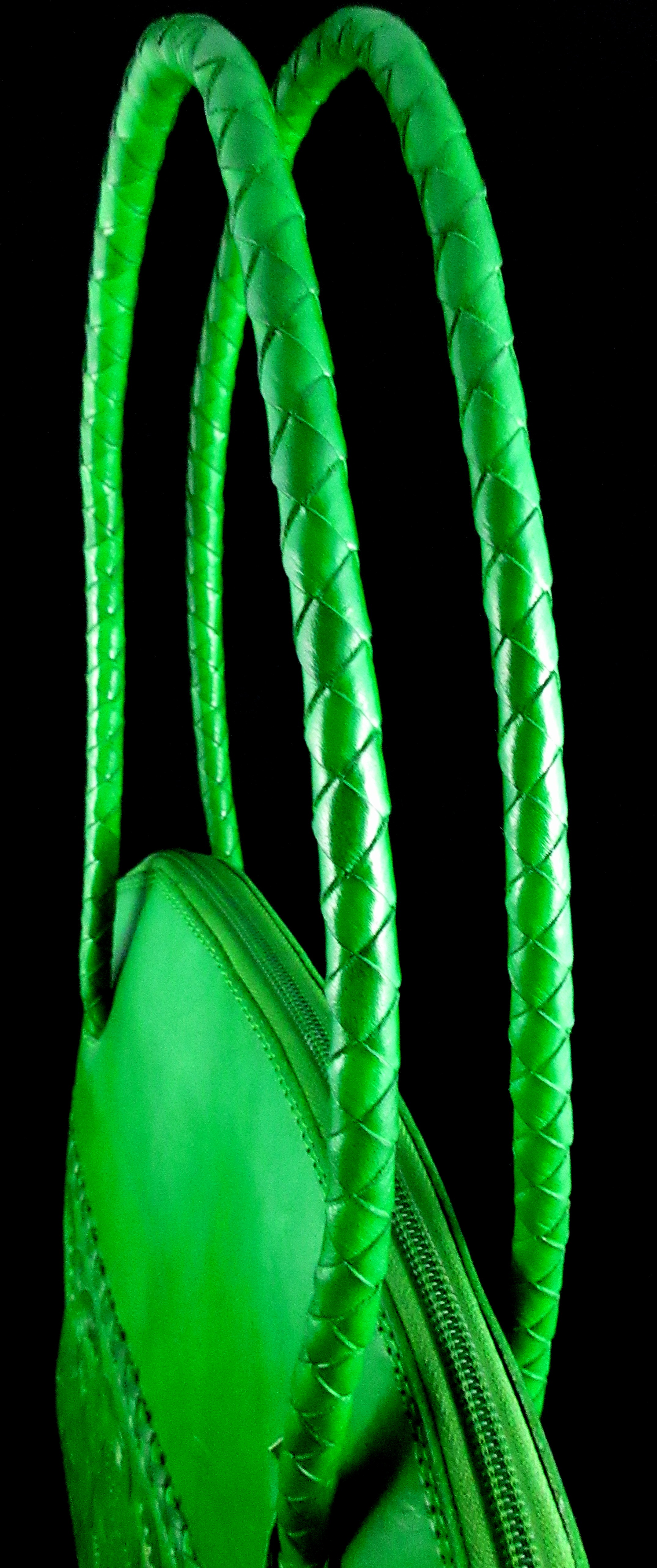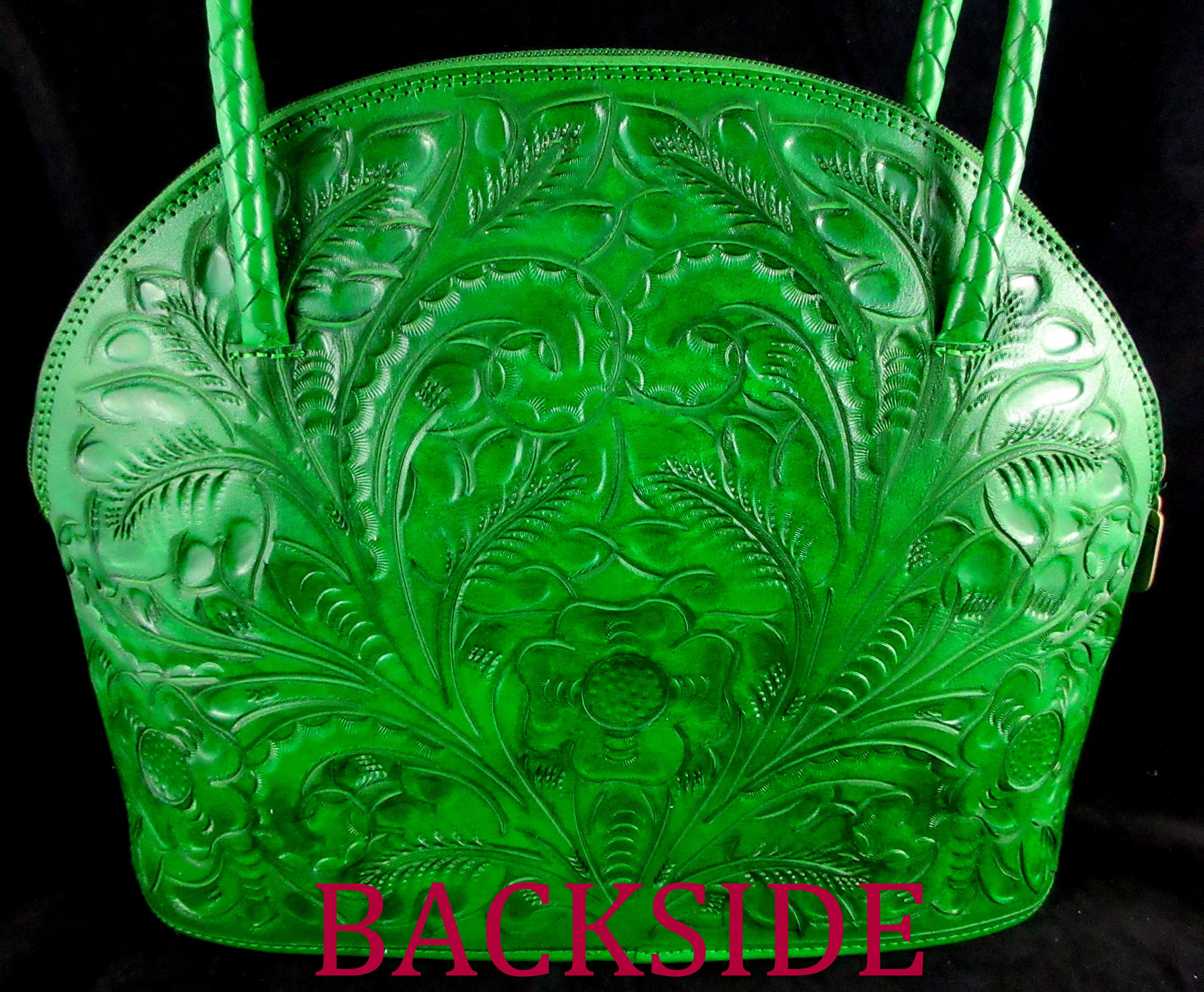 Guadalajara Mexican Artistically Designed Hand Tooled GREEN Hand Made Purse
This green will make anyone who loves the color, literally melt! With all the tones of greens,I would say it is a vibrant Kelly green & personally,one of the prettiest!
This has to be one of the more attractive purses of all the beautiful ones I stock,along with the color! It's also a purse that is neither too big,nor is is too small & has a very dainty,feminine feel to it..The color is rich & lively & is such a gorgeous color you may want to pick your clothing, so it works around the purse!!
This is one of those purses that it won't matter what side shows,since both are equally gorgeous! What is considered the front, has the bottom portion tooled,with hand braiding that separates the untooled top portion.The top lays in a half-moon,half oval shape & the zipper follows this shape.The whole backside is tooled(see photos) The handles are beautifully braided & nice & thick.Fully lined in suede.Works for a day to night look..
Has that true Southwest/Mexican/Western Cowgirl Chic look & can go with any Mexican wardrobe or Western !
SHIPPING PRICES FROM POST OFFICE ARE BASED ON 3 THINGS:
WEIGHT,DIMENSIONS OF BOX & HOW FAR THE BOX TRAVELS FROM ORIGINAL LOCATION TO DESTINATION.IF ONE OF MY PURSES HANDLES DO NOT FOLD DOWN,THEN OF COURSE IT NEEDS A LONGER BOX.A LONGER,LARGER BOX,MEANS A BIGGER PRICE FOR THE POST OFFICE..I HAVE NO CONTROL OVER THIS.. IF I FIND AT TIME OF CREATING SHIPPING LABEL,THAT IT DID NOT COST AS MUCH AS WHAT I CHARGED,I WILL REIMBURSE YOUR ACCT.,LESS MATERIAL FEES**
MADE BY: LONG ROPE
MADE IN: GUADALAJARA MEXICO
COLOR: HAND RUBBED GREEN
TECHNIQUE: HAND TOOLING,MACHINE STITCHING,HAND RUBBED DYED,BRAIDING
MATERIAL: LEATHER EXTERIOR/SUEDE INTERIOR
PURSE LENGTH: 14-1/2"
PURSE HEIGHT:11-1/2"
DEPTH: APPROX.3-1/2"
STRAP DROP: 8-1/2"(FROM TOP OF STRAP TO BASE)
INTERIOR ZIP COMPARTMENT MEASUREMENT: 5-1/2"-6" RANGE
ADDITIONAL FEATURES:CELL PHONE INTERIOR COMPARTMENT, 1 INTERIOR ZIPPED COMPARTMENT,
LABELED: LONG ROPE
STYLE: COWGIRL CHIC/MEXICAN
**Please note**
Due to the fact that this is totally hand made & not made by machine made big manufactures,there may be slight variations.
I carry a full line from this quality Mexican manufacture,so please go to my site to see the listed ones,with much more to come.I also carry this purse in Turquoise,Mustard Yellow, Antique Red,Honey Brown,