Long Rope Tooled Leather ANTIQUE TURQUOISE Mexican/Southwestern Draw String Shoulder Bag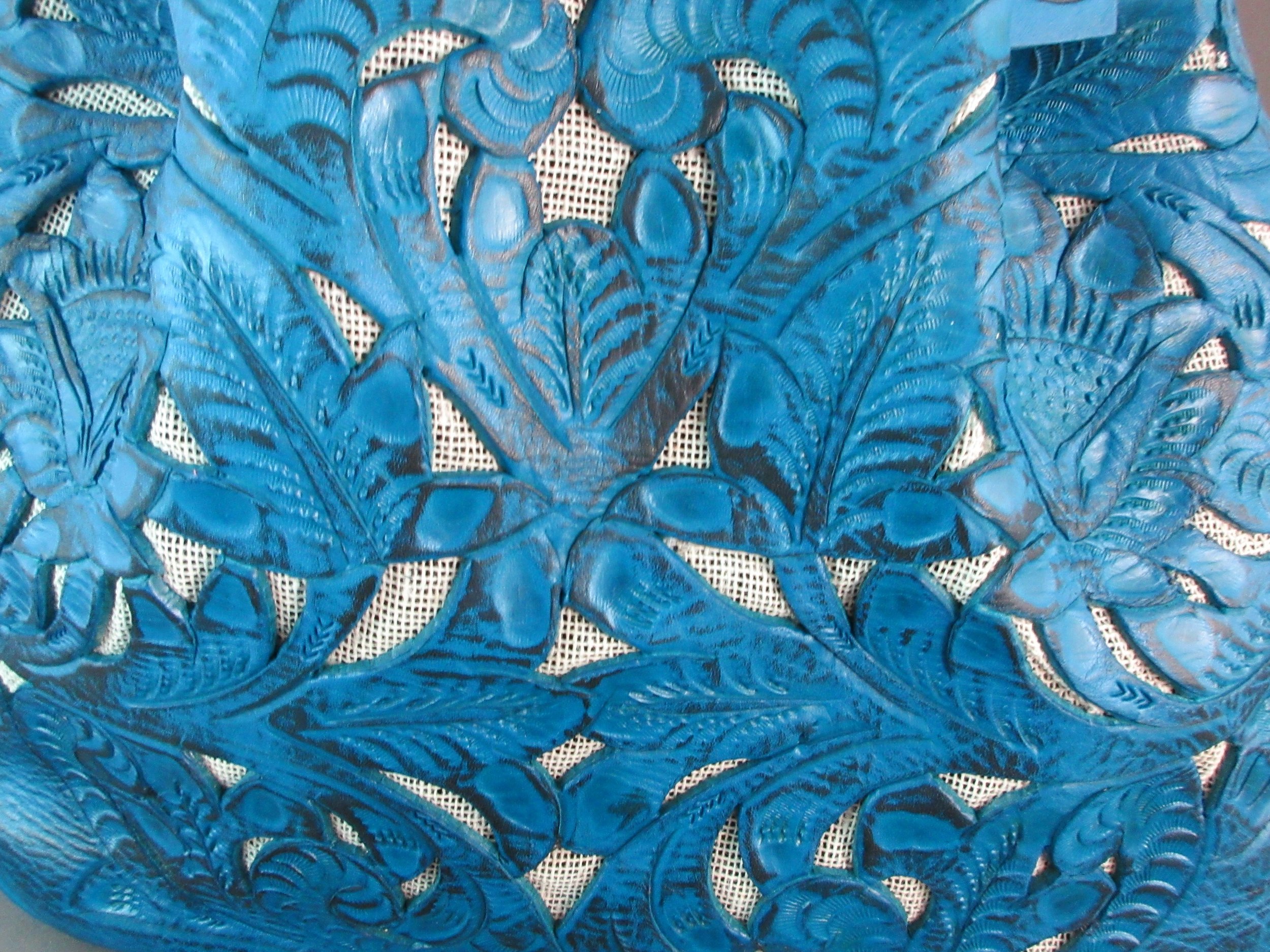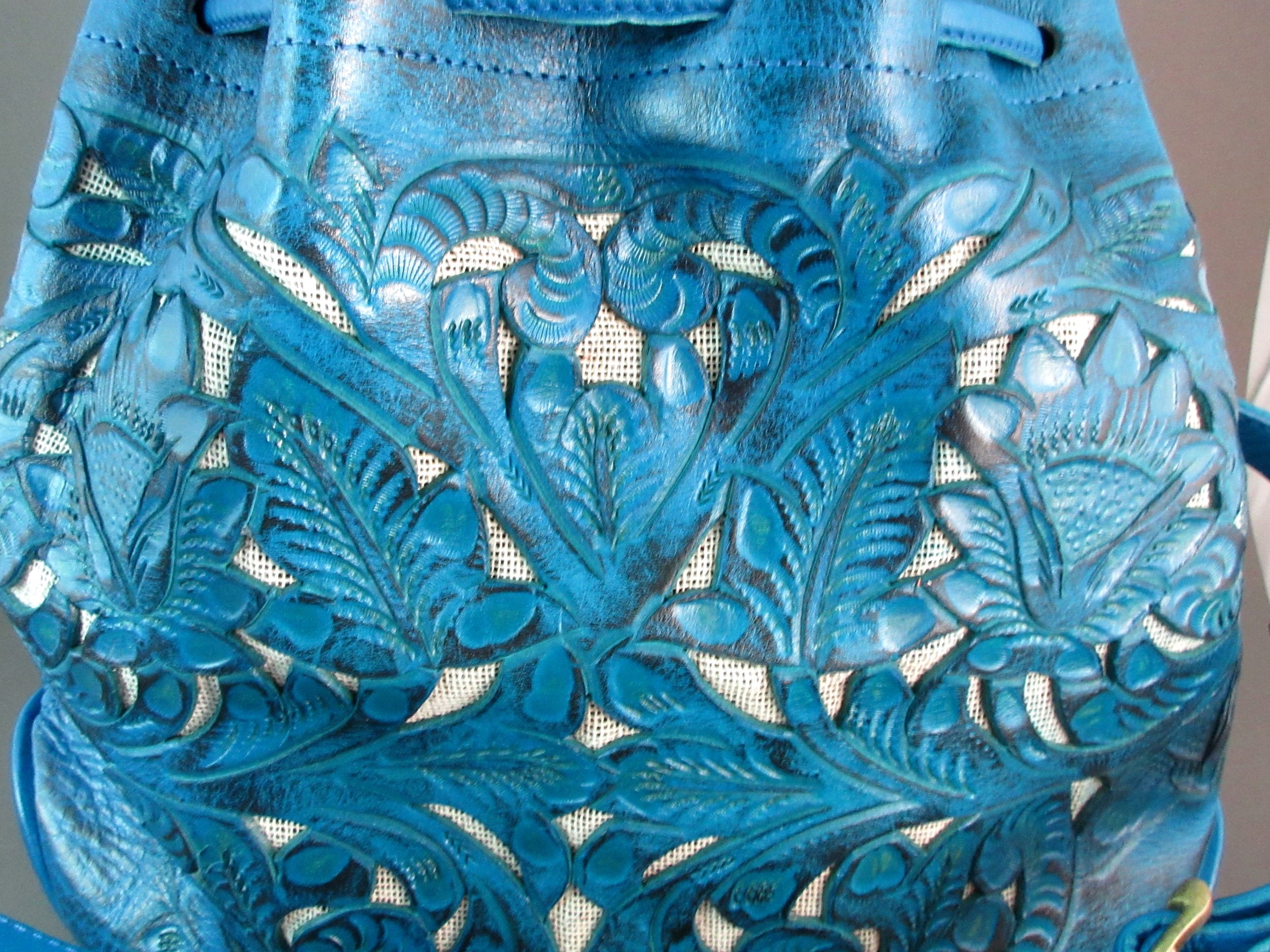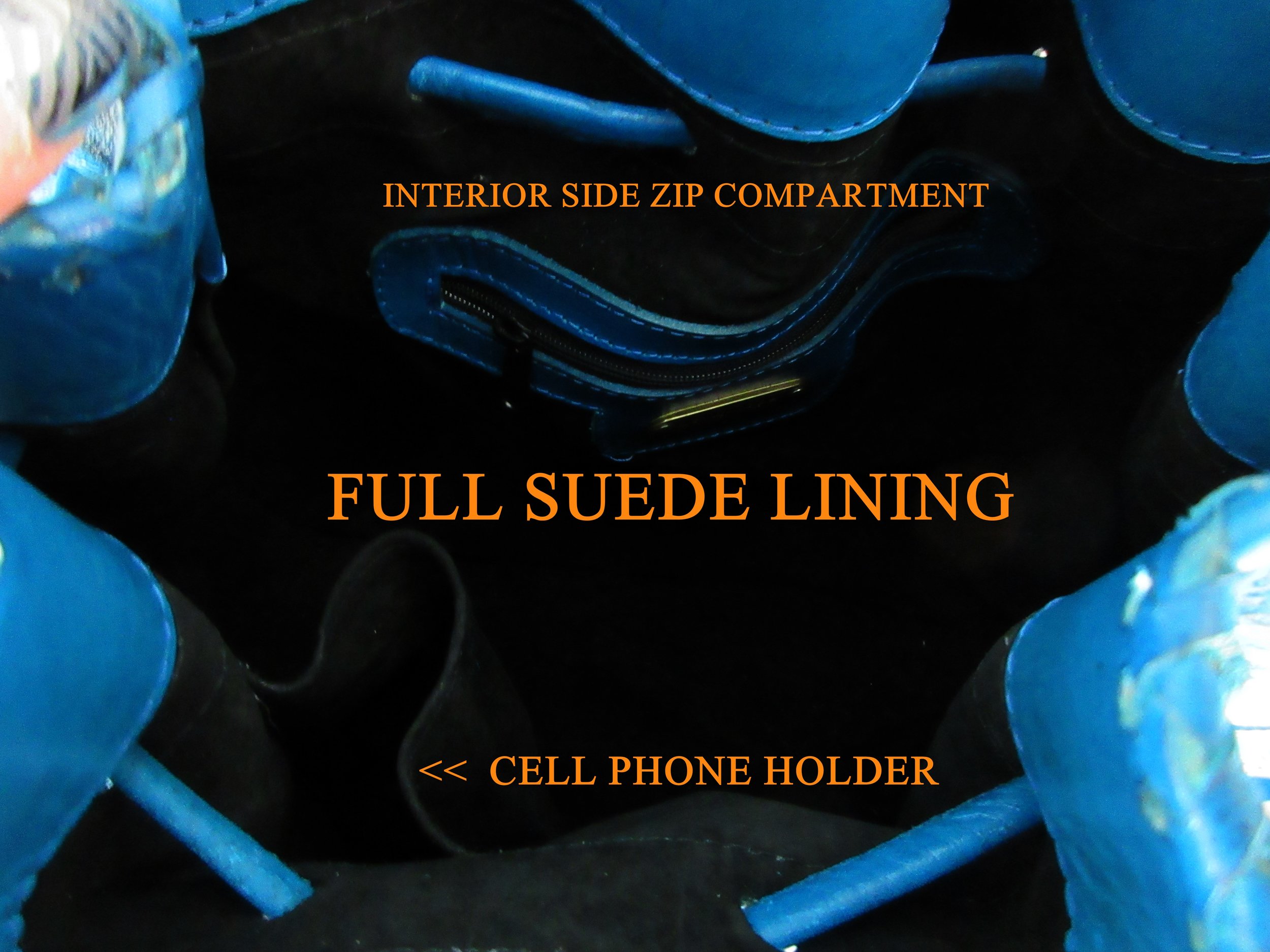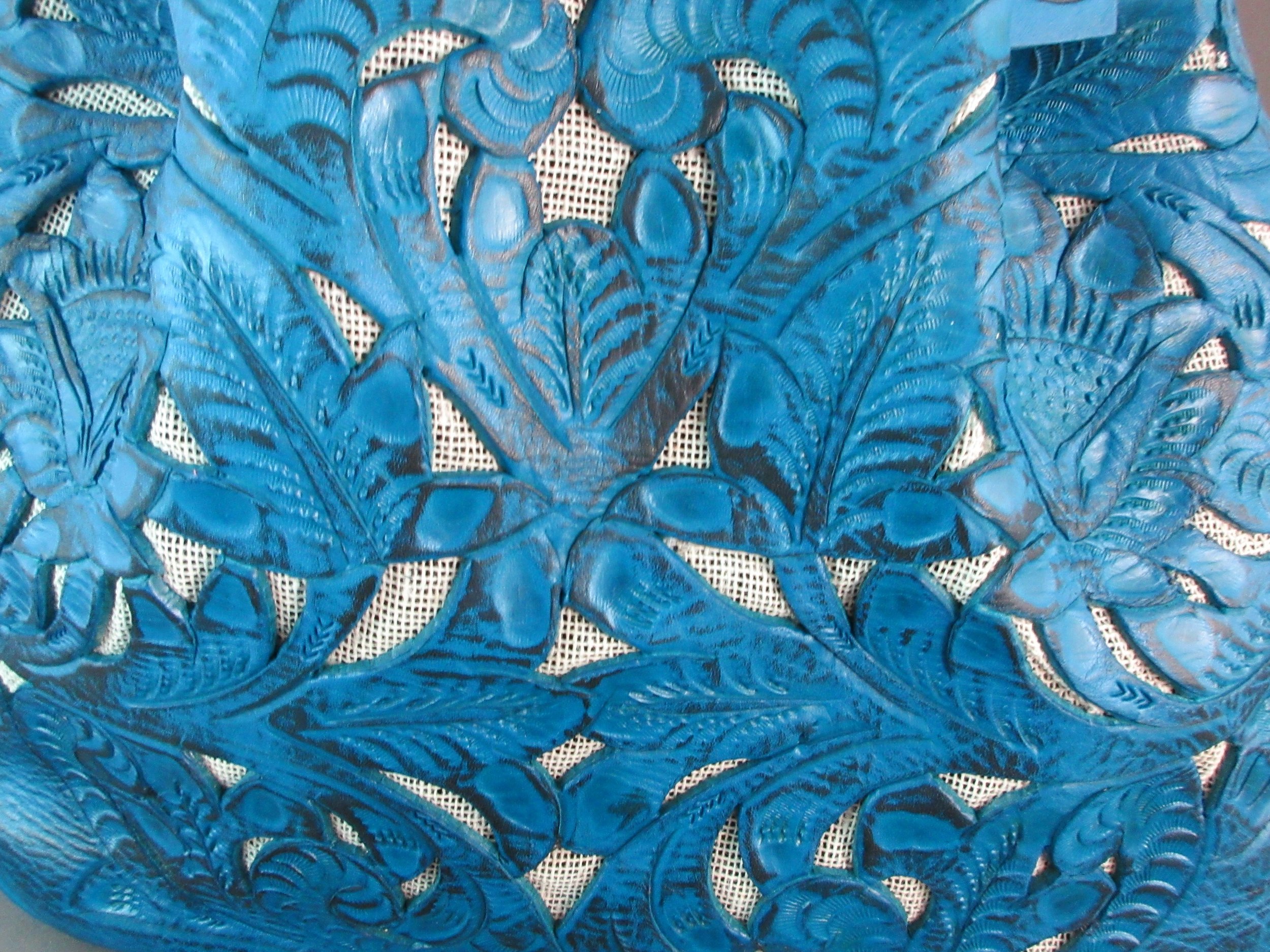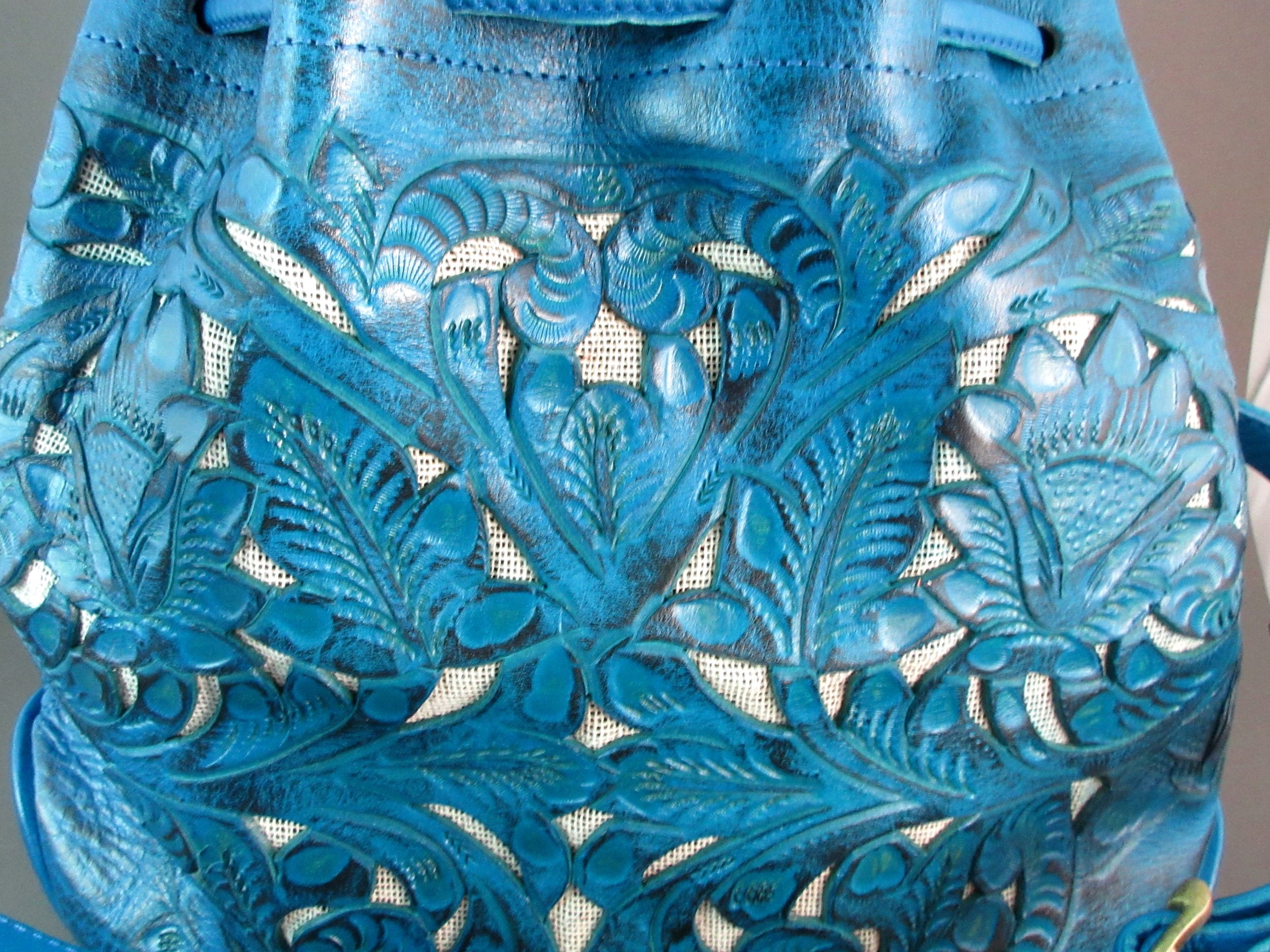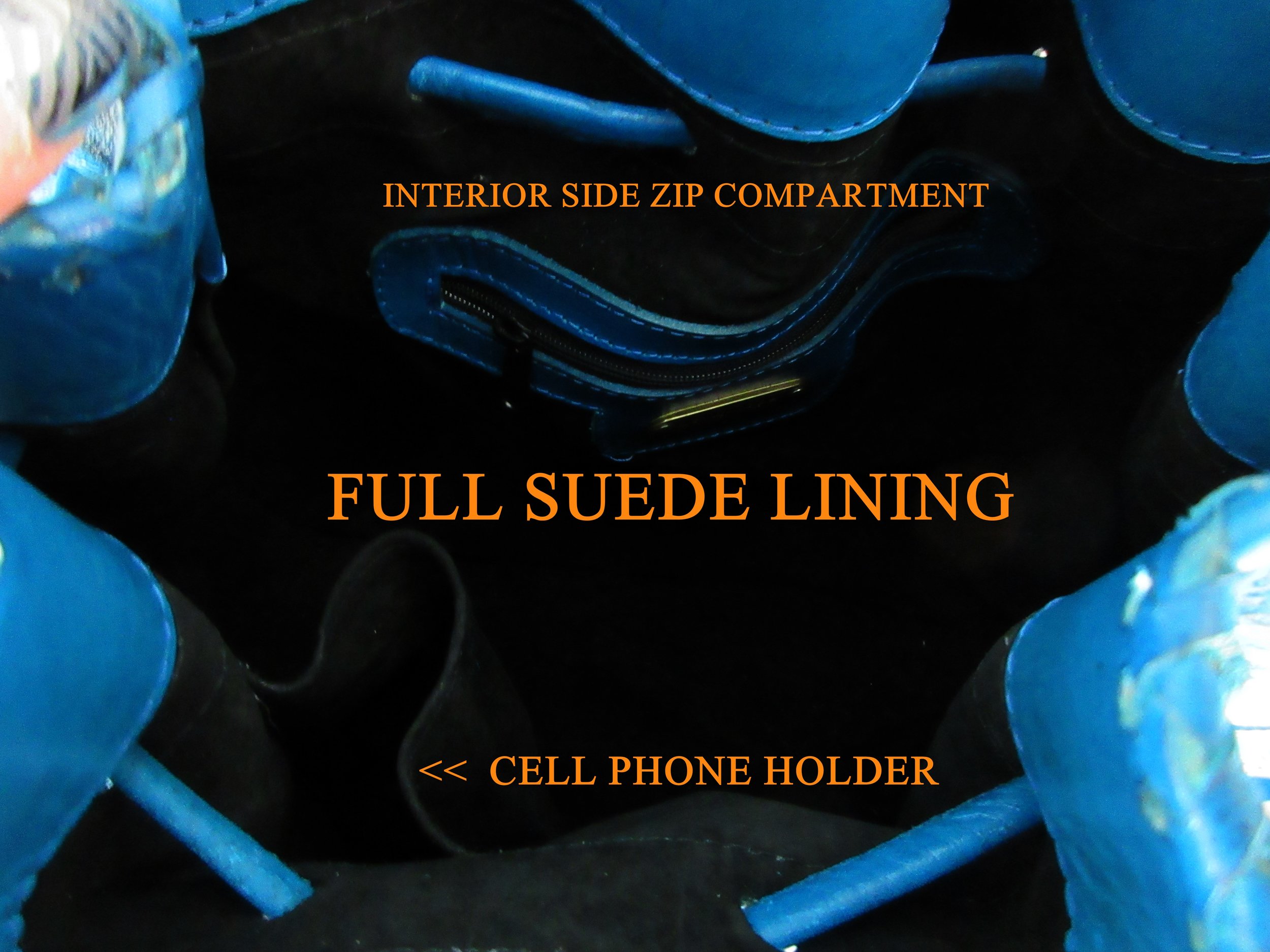 Long Rope Tooled Leather ANTIQUE TURQUOISE Mexican/Southwestern Draw String Shoulder Bag
With this bag,you will witness one of the prettiest blues! There is nothing muted or dull about the color & it is nice & vibrant!The bag is one of the more tastefully designed purses in the line & it's not only because of the pretty color,but the designed cut out work,takes equal part in it's overall gorgeous look! The color is called"Antique Turquoise" & has a wonderful finish,as if it is 'aged'..The floral cut out design is perfectly cut out,with the design being accentuated atop of a natural fiber Jute,so every speck of detail is noticeable!
Made in a shoulder/draw string style that opens wide & the height is not so deep that you shouldn't have a hard time finding what you need.It is big enough to carry your belongings,but not so small you won't be able to fit what you need,into it.
The tooling is not a lightweight,'surface' type,but is given a deeper tooling so you can witness the attractive design.This is also the reason why they use a thicker,more durable leather for these purses,so the artisan can pound their design into it without ruining the integrity of the leather.The bag is strong & will stand the test of time,so these are not made to wear out in a matter of month's!
It is fully lined in suede & comes with a cell phone compartment & a interior zipped compartment..
The shoulder/cross body style is a perfect call when you need your hands free while traveling,shopping,have children,etc! It's also perfect for security reasons,since you will always know where it's at,while strapped across the body!
Has that true Southwest/Mexican/Western Cowgirl Chic look & will look great with any Mexican wardrobe!
With this color,all your turquoise jewelry will come to life!
**Just like we have to condition our skin,it is also wise to condition these about every 6 month's & you want to do it more often, if you live in a dry climate.A 'boot cream' is recommended..However,be careful when working around the Jute..It will leave it soft! **
"Made with time & love"!
THIS COMES IN COLORS:
Fuchsia,Antique Red,True Red,Brown,Navy,Green
MADE EXCLUSIVELY FOR: LONG ROPE
MADE IN:GUADALAJARA,MEXICO
MATERIAL: HAND TOOLED LEATHER/NATURAL JUTE/BLACK SUEDE INTERIOR/BRASS KNOB BOTTOMS
TECHNIQUE:CUT OUT DESIGN~HAND TOOLING~WHIP STITCHING~MACHINE STITCHING~HAND APPLIED RUBBED DYED
COLOR: ANTIQUE TURQUOISE WITH A PATINA FINISH~NATURAL CREAM COLOR JUTE
PURSE WIDTH: 16"
PURSE HEIGHT: 13-1/2"
DEPTH: 4" (Approximate)(Please disregard writing in photo 11)
STRAP LENGTH: 16"(Length where it is presently~ Measured to top of purse-Adjustable)
ADDITIONAL FEATURES: 1 INTERIOR COMPARTMENT,CELL HOLDER
STYLE: COWGIRL/MEXICAN/WESTERN SHOULDER BAG
Because of the curvature lines,measurements are approximate.
**Please note**
Due to the fact that this is totally hand made & not made by machine made big manufactures,there may be slight variations inherit to the leather.